This is a sponsored post written for TripAdvisor, all opinions are my own.
Snorkeling the Silfra Fissure in Southern Iceland! If you have ever wanted an amazing experience, do the Silfra Iceland tour! You can snorkel between continents in the ice cold waters, and see the raw natural beauty!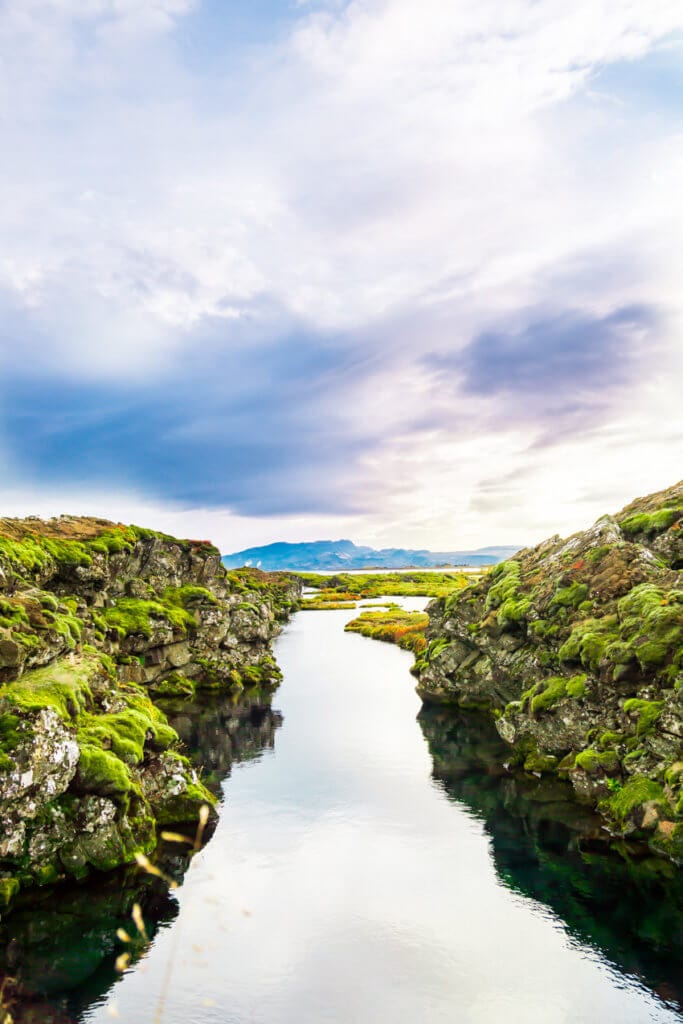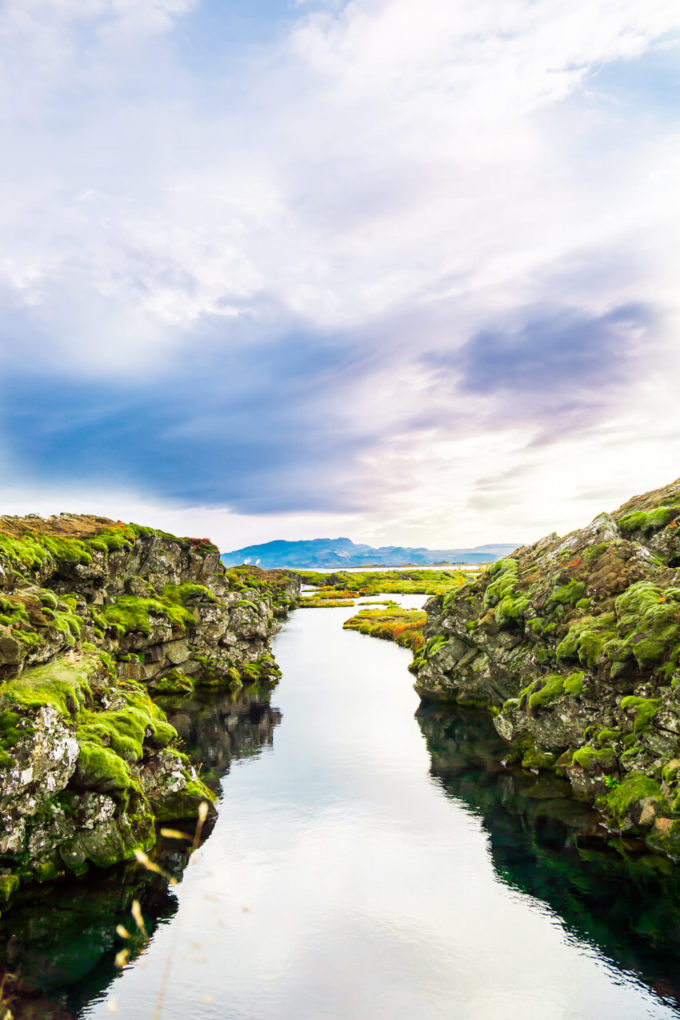 Have you ever wanted to be two places at once? How about snorkeling or diving in two places at once? On my recent trip to Iceland, probably my favorite activity was Snorkeling Silfra Fissure.
The Silfra Fissure is on the continental divide, where the North American and Eurasian plates are located. And snorkeling it is a once in a lifetime kind of experience that shouldn't be missed.
In order to snorkel the fissure you need to go to Þingvallavatn Lake in the Þingvellir National Park in Iceland. It is a gorgeous park with stunning landscapes, and so much raw natural beauty it almost hurts the eyes.
The park is where one of the world's first democratic Parliament was formed. Hence the name, which means Parliament Valley. So if you decide to snorkel Silfra or dive Silfra, be sure to leave yourself time to explore the surrounding area. There are beautiful falls, historic monuments, and more.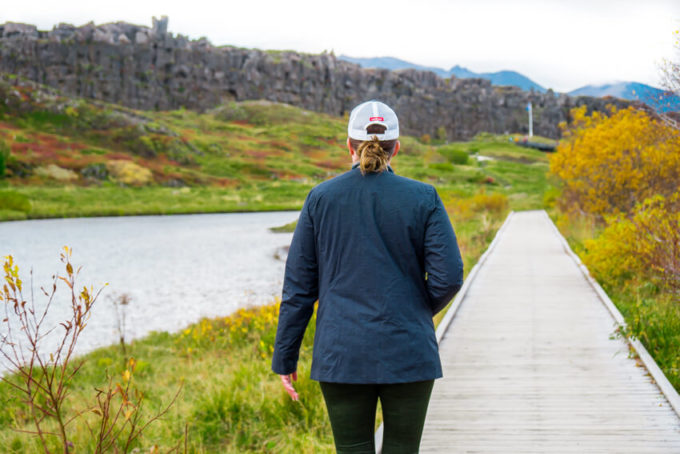 Snorkeling Silfra, How It Works
Book your Tour
I booked on TripAdvisor, which was awesome. I was doing a little research to find things to do in Iceland, and map out a plan. I was utilizing the great reviews, and helpful Things To Do sections in TripAdvisor, and saw that I could book the Silfra Snorkeling tour directly on the site.
I had used this feature for our Park City Staycation, and knew how awesome and easy it was to use.
Trip Advisor offers options with several providers, and I enjoyed being able to read the reviews for the various providers while deciding which to book. In addition to a snorkeling tour, some options were package deals, had hotel pick ups, or included things like lunch, or other tours.
We opted to meet at the park since we had a rental car, and looked for a provider that had availability at our desired day and time.
Booking was so easy, and the whole process went smoothly. If you haven't used TripAdvisor to book activities for your trips, you should check it out.
I printed out my vouchers, but you can use a digital option, and in many cases may not need them, as the provider has a record.
I actually lost the first set I printed, but it was super easy to go back into TripAdvisor and pull up my booking and reprint.
Check out all the great Tours and Tickets for Iceland you can book through TripAdvisor here. 
Meet Your Guide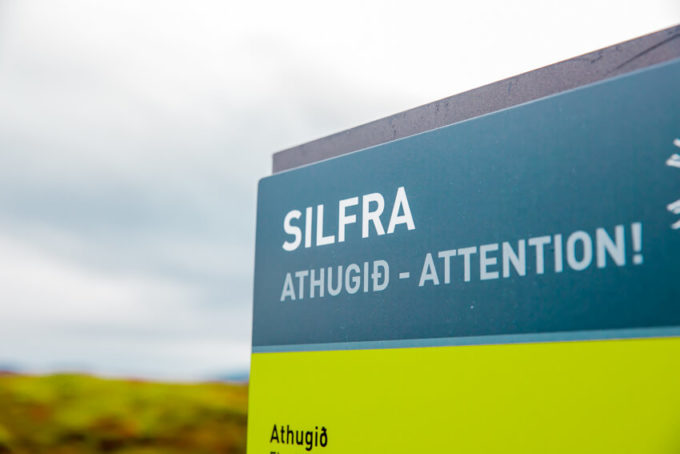 You will either meet your guide at the Þingvellir National Park or get picked up at a hotel, depending on the option you book and the time.
Finding the location is fairly simple, and if you have GPS you should be fine. You do have to pay for parking in the area, so bring a little cash so you can feed the parking machine. You will get a ticket if you don't At least we did. Whoops.
(Disclaimer: the parking meter was new, and the person I traveled with did not know it was there, since it wasn't there on her last visit, so we just missed it, we did not intentionally skip paying).
This trip was one of my favorites because the guides for our tour were hysterical, so fun, and absolutely awesome. They helped us gear up, they brought humor to the day, and they made everything more fun! They also took photos of us while snorkeling. So much fun!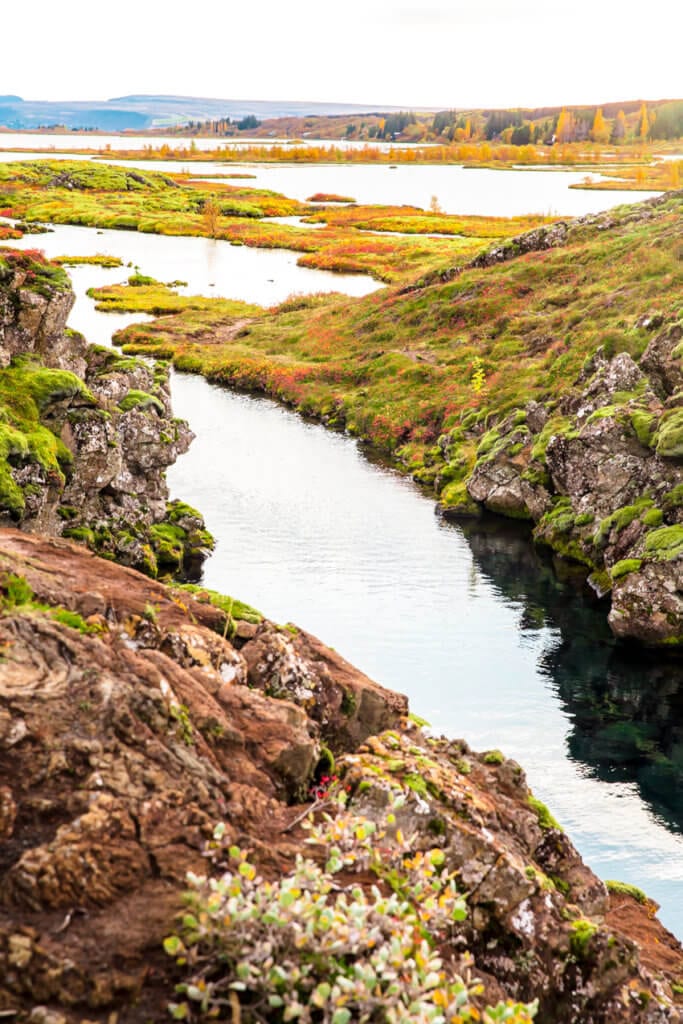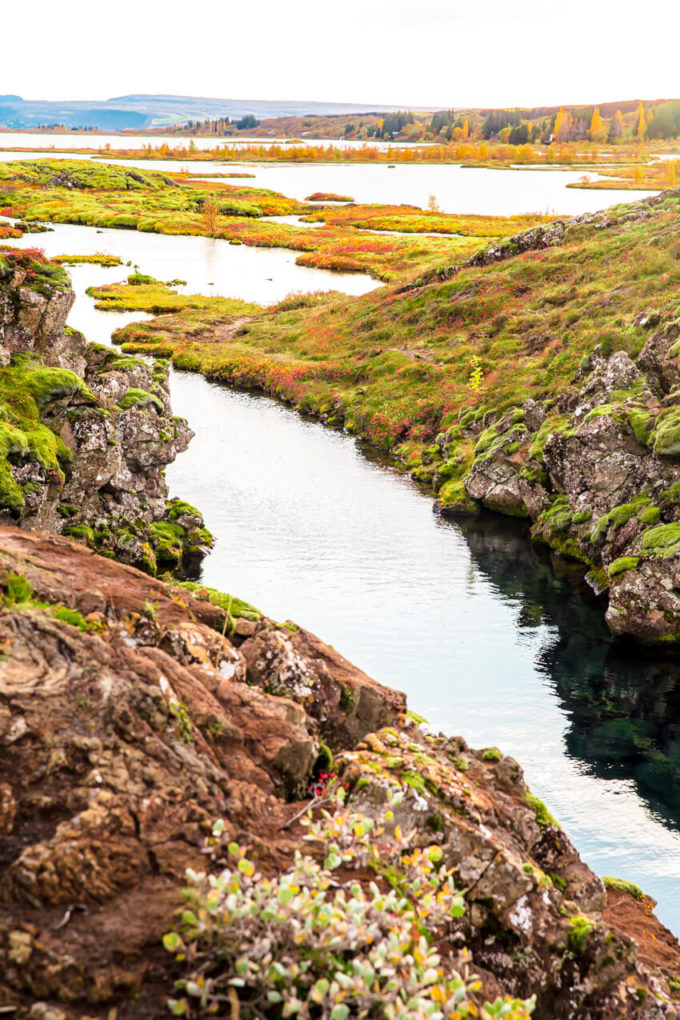 Gear up for Snorkeling Silfra
After you all meet up, you will be outfitted in a dry suit.
This means you won't be wearing swimwear.
It is best if you wear close fitting clothes. Not jeans. I wore leggings and a long sleeved exercise shirt, and it was perfect.
It is tight, and will be especially tight at the neck and wrists. This is how you will stay warm, as the water is very cold.
Your guides will help you get on the tight fitting suits, the gloves, and the head piece, and will walk you through the experience.
You will get a snorkel and fins as well. Make sure you are hydrated because you are going to want to fill your mask with spit to keep it from fogging up. Sounds gross, but trust me, it works.
Snorkel Silfra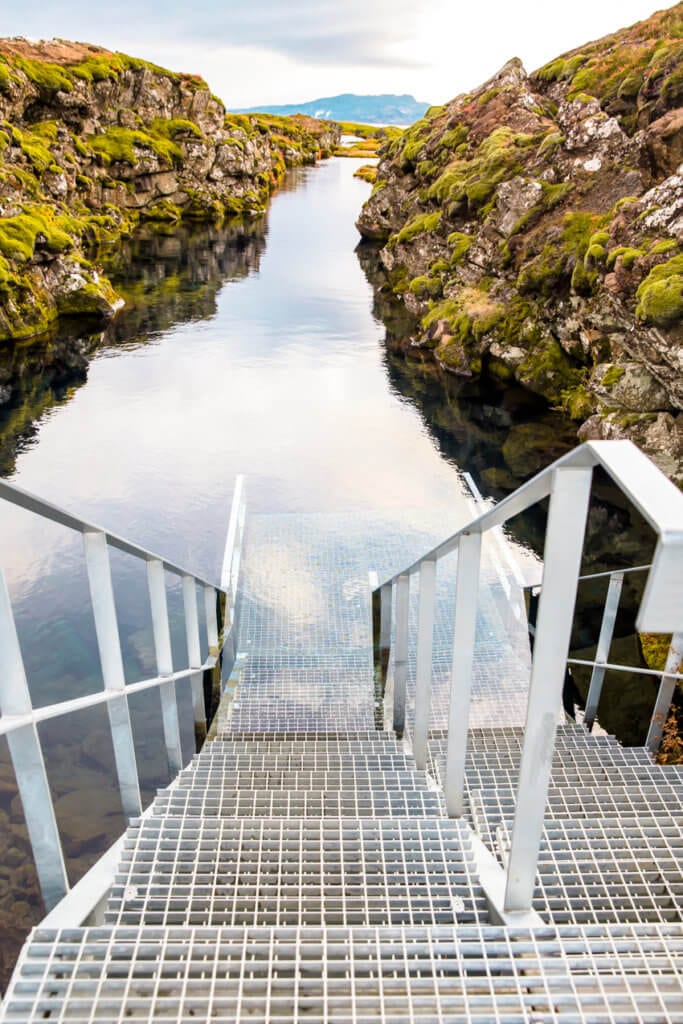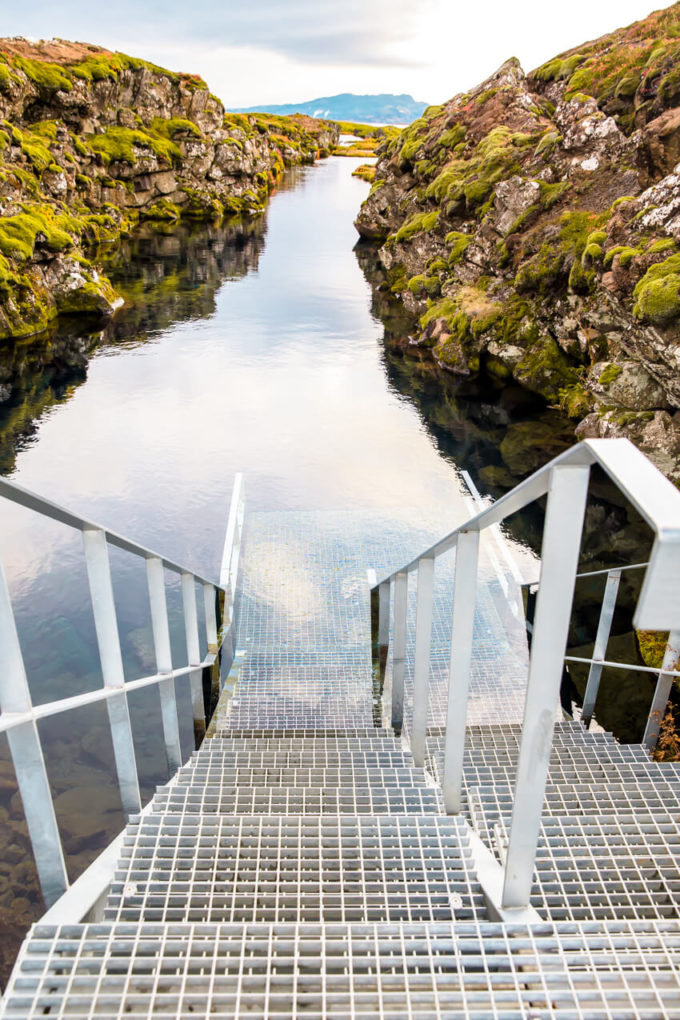 You will descend into the lake, and from there you simply float, face down, taking in the view of the fissure, and where the continental plates meet and drift apart . They move about 2cm per year.
You won't do much swimming for the first half of your tour. The water current will carry you, so you can just float peacefully and look down at the fissure. Relish the experience. You are in two continents at the same time. You are seeing something few see.
It is a fascinating experience.
Near the end point, you will need to swim against the current to the location you will get out of the lake from. It is a platform, and you will see it, and it doesn't take too much effort to swim to it. But it is good if you know how to swim.
You will stay afloat thanks to the dry suit, but some people panic as the water is cold. Just remember, you can just turn over onto your back, and float.
At the end you will have a few minute to snorkel and explore at your own pace. And then your whole group will exit the water and head back to the vans to take off the gear and warm up with cocoa or coffee and cookies.
The whole experience is about 90 mins to 2 hours. You are in the water for about 30 minutes.
Your guides will take photos of you, but you can bring your own cameras, etc. Just remember this tour is of a fissure in the tectonic plates, which means if you drop something, it is going to be lost to you. So put a floaty on your camera, or wear a wrist strap.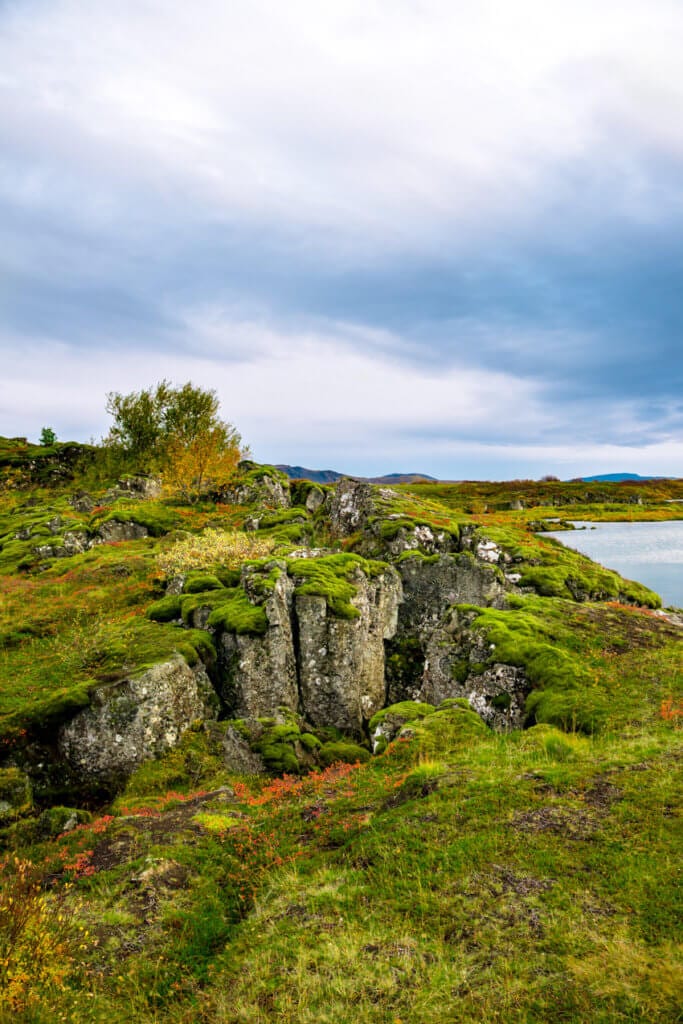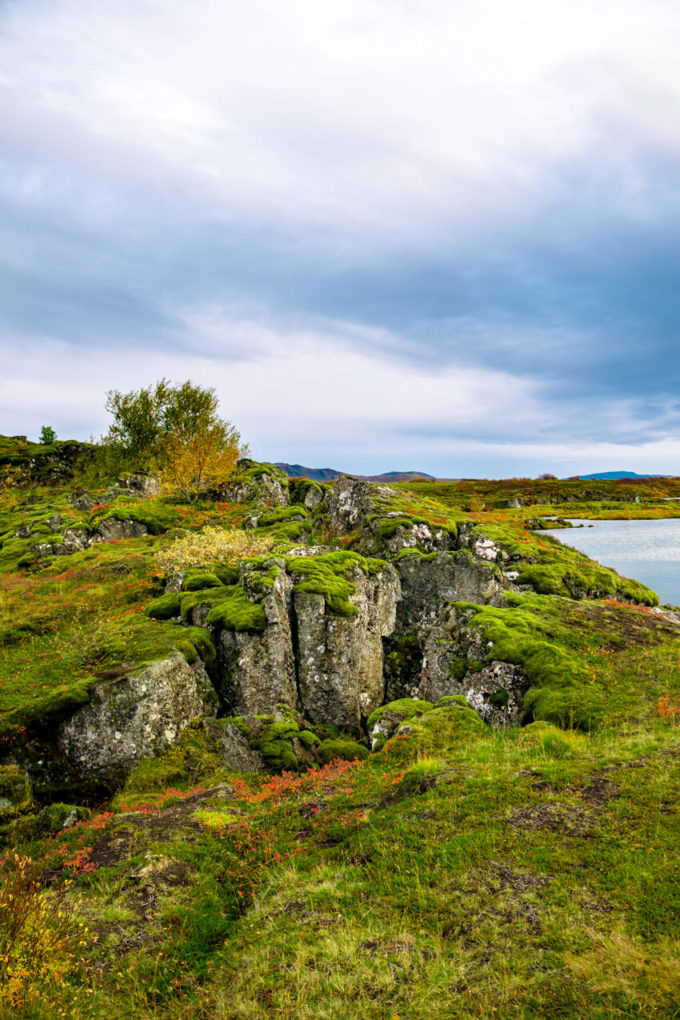 Tips for Snorkeling Silfra Fissure
Book through TripAdvisor to find the best tours for your specific needs.
Wear tight fitting clothes, leave the jeans at home.
Bring a waterproof camera with a wrist strap.
Just have fun! Being on the continental divide, and seeing that fissure is amazing, don't worry so much about photos, etc. and just take it in and enjoy!
This was seriously one of my favorite things I have ever done. Booking with TripAdvisor made it easy and fun. And the guides were awesome. If you get a chance to snorkel Silfra I'd love to hear about it!