This shop has been compensated by Collective Bias, Inc. and its advertiser. All opinions are mine alone. #SamsungGS8atSamsClub #CollectiveBias
Tips for Travel with Kids: All my tricks and tools for making family travel, especially travel with young kids, EZPZ.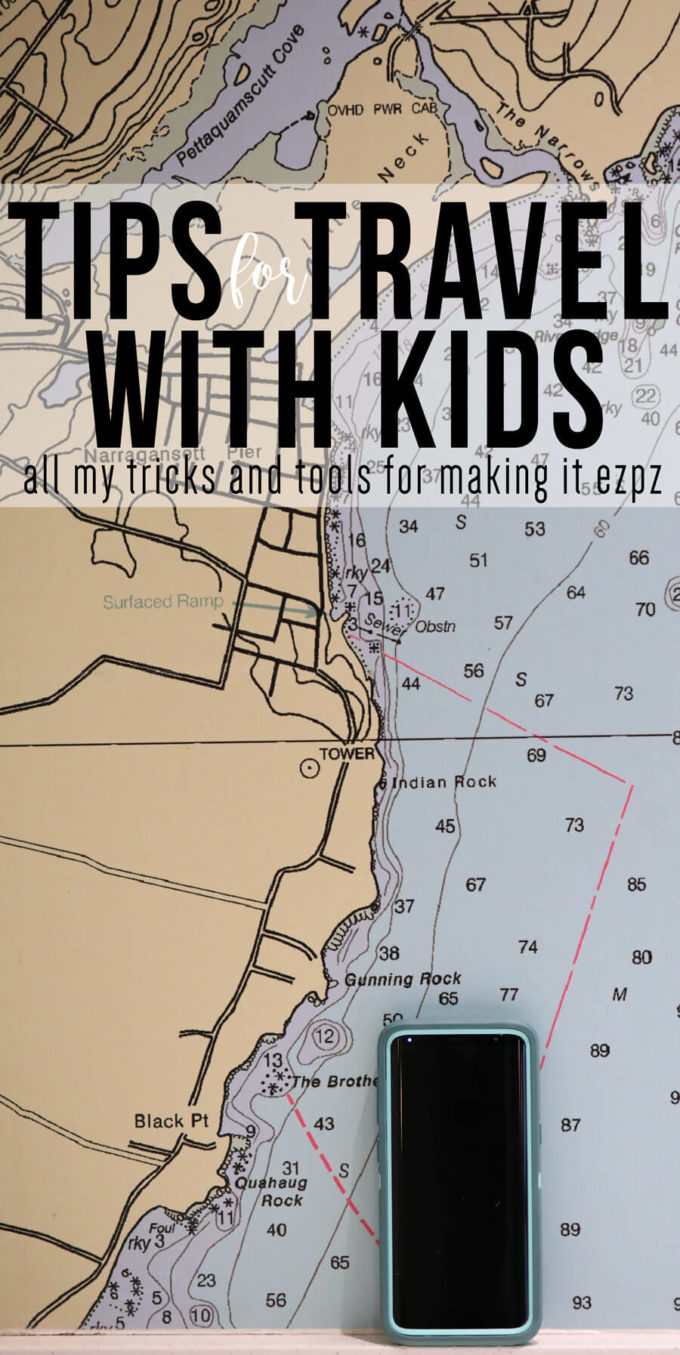 I've had lots of experience traveling with my four kids, and I am sharing tips for making travel with kids as easy and seamless as possible. Traveling with kids has obstacles, no doubt, but with a few tricks up your sleeve, plenty of wet wipes, and some snacks, you can enjoy amazing vacations, even if they include a 15 hour flight with toddlers.
Over the past few years my family has taken our passion for travel, and decided to focus on it more heavily. As a result, we have taken some really amazing trips all over the world, with 4 kids in tow. Traveling with kids is not nearly as easy as solo travel, but is often far more rewarding. They see things differently, and experience the world in ways adults don't, and frankly I love taking my kids along for the fun.
I have learned a lot about how to make things harder on myself when traveling, and things I can do to make it easier as well. One of the main questions I get asked is how I can travel so much with my kids? My husband's job is not very flexible with time off, so I frequently take the kids without him. Which means it is 4 on 1!
Maybe I am crazy but, the truth is, I am organized, and I have figured out how to make it easier. I have successfully taken my kids to Paris, Costa Rica, Puerto Rico, Zurich, Rome, Ireland, Sydney, Hawaii (a couple times), and several other places over the last year or so, and I am going to share my top tips for traveling with kids.
Tip 1: Have the right tools on your side.
As an avid traveler I can't stress enough how important having the right tools are for making travel with kids easier. From battery packs to keep your devices charged, to solutions for getting internet abroad, the right tools can make a huge difference in your travel experience.
However, too many of these "tools" means heavy bags, a lot of stuff to keep track of, and a real pain. So be smart about what you bring along, and what you don't.
These are my top 8 recommendations to never leave home without:
Samsung Galaxy S8
Getting the right phone for your needs when traveling is the first step. With how much we travel, I knew I needed a phone that could do it all. Phones are no longer about making calls, they are personal bankers, entertainment, a way to stay in touch, a camera, a calendar, a fitness tracker and so much more. And when traveling with kids, they can sometimes be a babysitter, a lifeline, or a much needed break.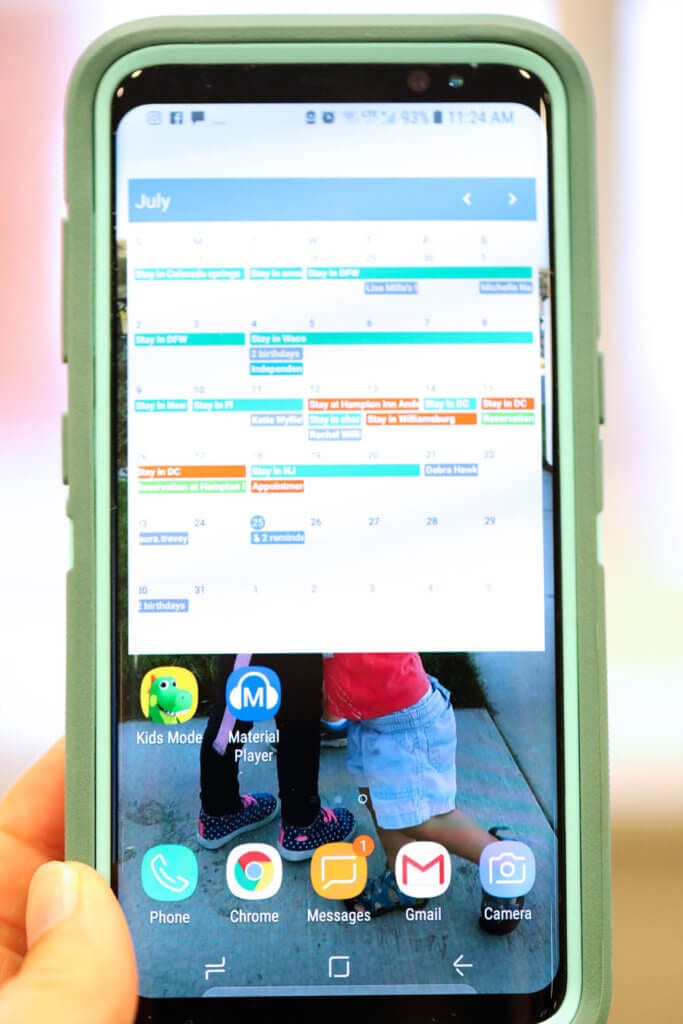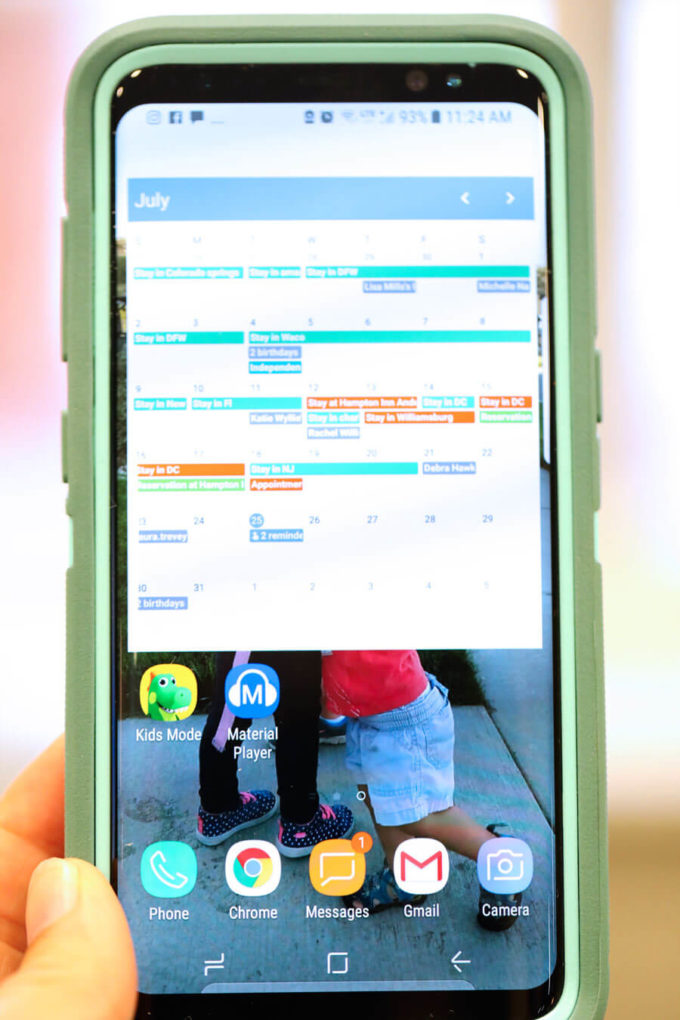 The Samsung Galaxy S8 checks all the boxes for a device that makes travel easier.
The phone is awesome, everyone I know who has it loves it, and I have seen so many benefits already even though I haven't had it long:
Peace of mind while traveling. Not only does it offer tons of functionality, but it is also a resilient phone. With an IP68 water resistant rating, this phone can resist a splash or accidental dunk. This is really nice when we sit in the splash zone, or get caught in a rain storm while exploring a city.
Time-saving features. Beyond the obvious like organization features, one of my favorite parts about this phone is the Fast Wireless Charging. You can purchase a separate charger that offers the ability to power up wirelessly, no plug needed. This is the best when I am exploring a new city with my little ones. One of my favorite time-saving features is the Edge Panel, it allows you to store the stuff you use the most, and have quick access. Usually before a trip, I will put in any apps I need for that trip, like apps for specific places we are going, maps, Uber, and anything else that is travel specific. It is totally customizable.
Entertainment with music storage and playlists: Like most smart phones, the entertainment and music options are awesome. I particularly love that the Infinity Screen has space to use two apps at once. So I can stream a show, or watch a movie, while also texting or browsing FB. It lets me multitask!
Help with a healthier lifestyle: I am busy, and don't always make good choices simply because I don't remember to, or don't realize I am not. With the fitness trackers and built in healthy living features, this phone helps. It even reminds me to drink my water, which is a huge deal when trying to avoid jet lag, and have energy for site seeing and managing kids.
Memory capturing: Ok, obviously this is one of the coolest part of the phone. It is convenient and offers super photo taking, and video taking options. This is one of my favorite features.
Even though I have a professional grade camera, it is nice to be able to get great photos with my phone. And the Samsung Galaxy S8 has the world's first Infinity Screen, the display stretches from edge to edge, giving you the most amount of screen in the least amount of space. And the Samsung Galaxy S8+ is even bigger.
The phone also offers extra storage. I can't tell you how many times I tried to capture a video or photo only to be told my storage was full. Not any more. This phone offers room to grow since you can expand your storage up to 256GB with a microSD card (sold separately).
After doing some crowd sourcing to find out what features my friends like best about their Samsung Galaxy S8, I found out the panoramic mode is so easy to use, and makes getting gorgeous panoramic shots a breeze. Nice perk!
Kid's Mode: This is an app that is made for the Samsung phones, and it is amazing. You can set different profiles, and set it up to have different apps for each kid, and when they want to play your phone, just go on their profile. They have to use a code to exit their profile, so they can only use their profile, and you can set limits to how long they can be on, etc. So nice when you have different aged kids like I have.
Staying connected: Honestly, it is just a great all around device for staying connected no matter where we are. I can capture memories on my trip, and share them on social media, send them to friends and family, and stay connected anywhere I am in the world.
I could go on and on. My friend Rebecca says, "I love that it has great security features to keep my phone protected on the go. And I never miss a moment thanks to the gorgeous photos and videos I capture on the infinity screen."
Learn more about the Samsung Galaxy S8 / S8+ here: https://cbi.as/9lx43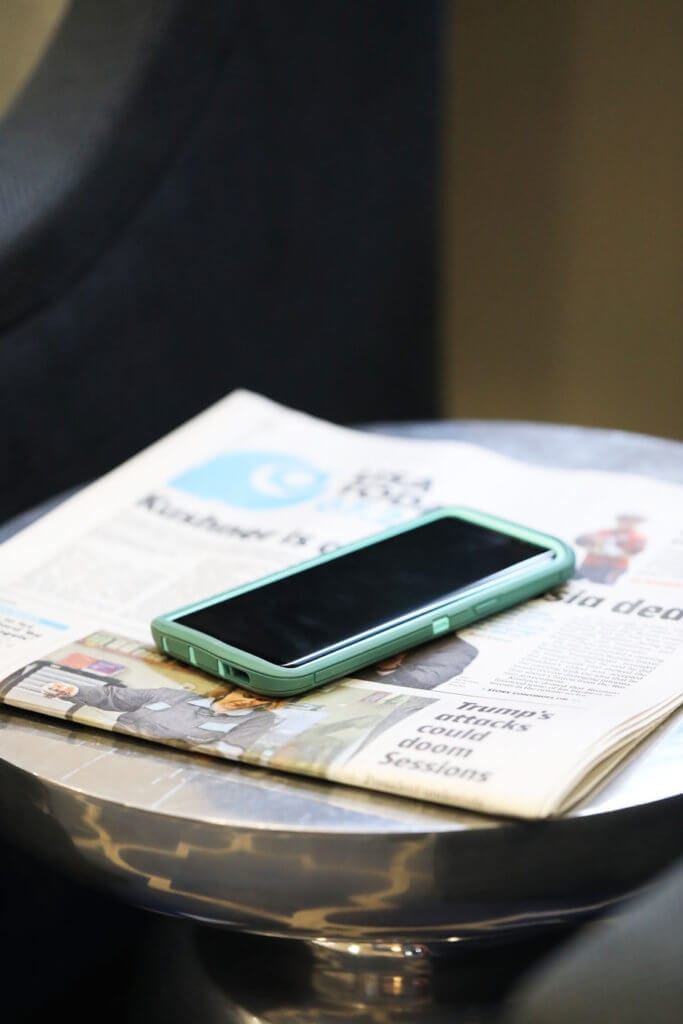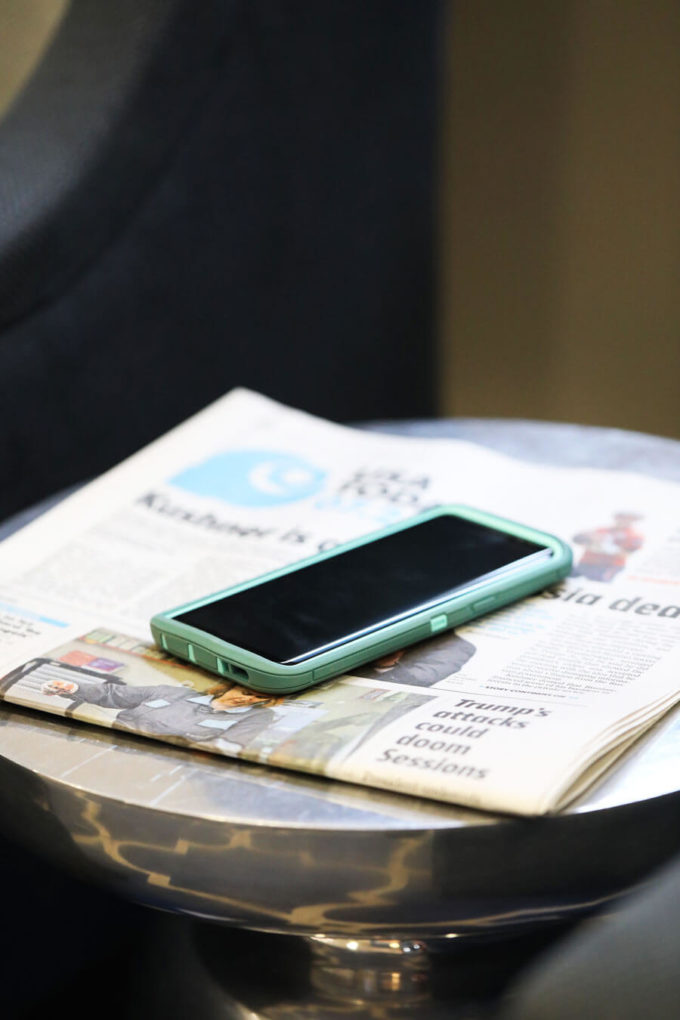 I picked up my phone at Sam's Club, from the Mobility Center. The staff was super helpful, I got VIP Treatment & excellent customer service while checking out and comparing the various phones, as well as while deciding what carrier I wanted to use. You can actually get phones and plans for the major carriers in your area like AT&T, Sprint, Verizon Wirelass, and more.
It was really convenient to shop for my phone at the Sam's Club Mobility Center while I shopped for everything else I need to travel with my kids and be prepared. I can grab sunscreen, snacks, and a phone in one place! Convenience at its best. And even if you aren't in the market for a whole new plan, they offer plenty of options like purchasing a new line or upgrading, changing carriers or plans, and single use or multi-line available (not business).
Right now, during the Sam's Club August 5th VIP event Sam's Club is offering an awesome gift card promotion: Receive a $350 Gift Card with the purchase of an installment contract of a GS8 / GS8+. * Which means you will not only get an amazing phone and great service from the Sam's Club Mobility Center, but a gift card to use in the store, for other great deals.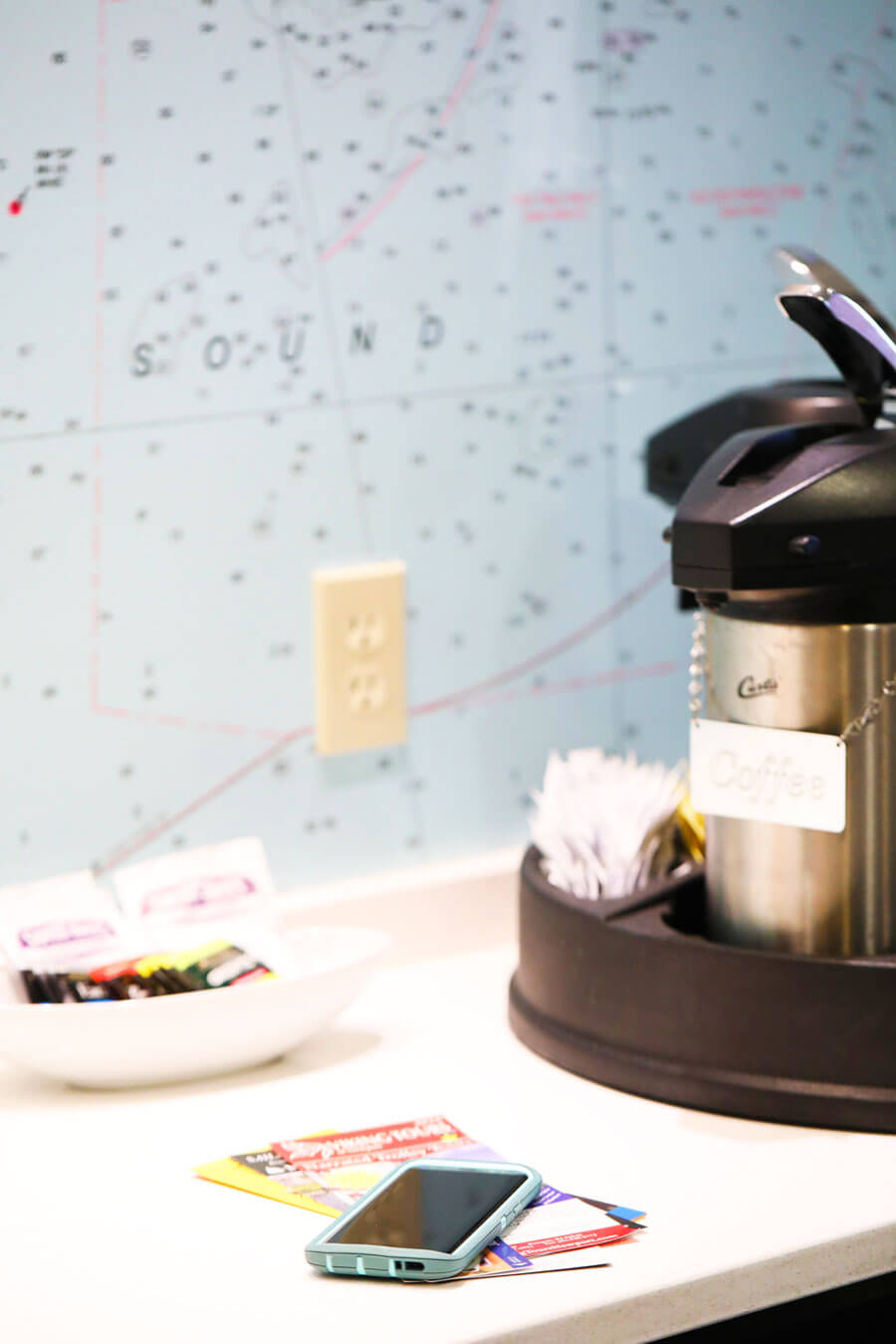 Disclaimer: *One gift card per activation on installment. Limit five gift cards per membership. Gift card will be provided at the time of activation and may not be used toward same transaction or to pay for membership fee, or select services. Subject to all terms of Sam's Club Mobile Secondary Retail Agreement. This offer may not be combined with any other offer promotion. Limited time availability. Offers subject to change. Carriers, coverage, and products may vary by location. Devices may require select plan and data subscriptions, credit approval, activation fee and termination fees. Upgrade eligibility may vary. 4G not available in all markets. See club for details. This offer is not valid online. Limit of five phones per membership.
You can get the Samsung Galaxy S8 at Sam's Club: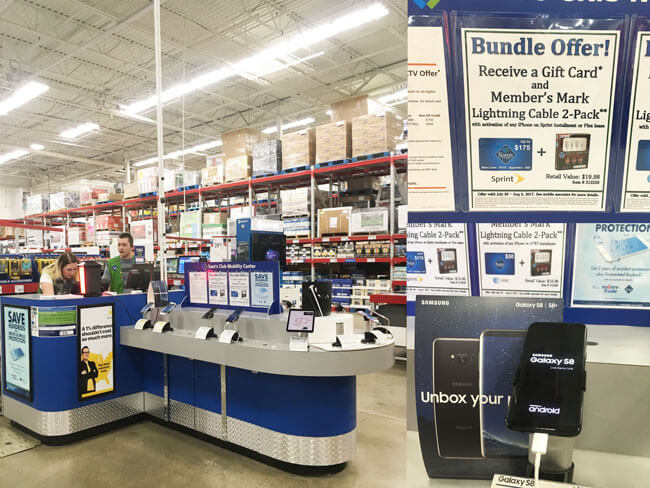 Comfortable Headphones
It might sound crazy that this is such a big deal to me, but after trying several cheap sets of headphones for my young kids, as well as ear buds, and more, I have come to the conclusion that a good pair of comfortable headphones is worth the cost. The kids can keep them on, and they won't hurt their ears, which means that they are more likely to stay engrossed in a show, or playing a game, or listening to music during a long flight, rather than whining, complaining, and annoying nearby passengers.
I actually discovered the value by accident, I was wearing my really nice headphones, that have noise cancellation, and super cozy ear pads, when my daughter stepped on and broke the headphones we had brought for her. We had 8 hours of an 11 hour flight left, so I wasn't about to try and keep her entertained without the help of the in flight movies, or her personal device. The problem was, she was 3 at the time, and the earbuds they provide on the plane wouldn't stay in her ears. So I grudgingly gave her mine, and took the ear buds.
And it was like magic. They stayed on well, they did not hurt, she could hear. And instead of messing with them every few minutes like she had done for the previous 2 hours, she sat and watched her movie until she fell asleep.
Honestly, I thought it was a fluke, but we have tried several other times to have her wear other head phones, and every time, the really nice, comfortable ones = way better behavior. So trust me, and invest in a quality set of headphones that fit, stay on, and are comfortable for your littles.
Powerbank
Oh my goodness, if you don't already have a good powerbank, be prepared for your life to change. One time on our way home from Dublin, our plane's entertainment system was down. Which meant the kids had to use their own devices to stay entertained on the plane. We had coloring books, and window clings, and a few other toys and tricks I use to keep the kids happy and occupied, but it was a long flight. Unfortunately, in addition to the entertainment system being offline, the plugs/outlets were also offline. Which meant, a few hours into the plane ride, my kid's devices started to die.
Lucky for me I had my power bank, which holds about 8 full charges, so we were able to make it all the way home without incident. I was super grateful, and can tell you that it has come in handy many times during our travels, from charging phones (although the Samsung Galaxy S8 has great battery life), to cameras, to my internet device. So now I never leave home without it.
Invest in a quality power bank that holds multiple charges.
Converters
This may seem obvious, but I felt like it was still worth mentioning that you will want several. Most people have a lot of things to charge, plus hair straighteners, watches, fitness devices, laptops, camera batteries, curling irons, etc.
Keep in mind that not all countries use the same plugs, so check to make sure you have the right converter for your trip! And check to make sure you have two and three prong options.
Internet Device
These days it is pretty easy to find wifi almost anywhere in the world. And it is nice to be able to stay connected, and have navigation, etc. But I have found I really love having this handy device along for peace of mind. It gives me access to cellular network internet for a day fee. I only activate it when I need it, and then have 24 hours for the one fee. Not only does this mean I have internet on the go, and I am not reliant on the server knowing the wifi password, or the public wifi to work. But this device is also good for up to 5 devices. This means my kids can play on their devices while we drive, or during down time. Super handy!
Power Strip
Ok, I know I covered having converters, but I have found that sometimes there just aren't enough outlets to go around. Especially in hotel rooms. Bring a power strip along to avoid this problem. A friend taught me this trick, and I have been using it ever since. And boy is it handy. I can't tell you the number of times we have only been able to find one or two outlets in our hotel or rental.
Selfie Stick
Because I frequently travel with my kids, I have found this little vanity device is actually really nice. It means our whole group gets to be in photos without relying on strangers, or carrying a big heavy tripod around. I finally added this to my must-bring list when we got home from a family vacation to Costa Rica and I realized I was only in one photo, that we asked someone else to take. Had that stranger not been there, I wouldn't have been in a single one of the photos. I love capturing memories, and never mind being behind the camera, but it is nice to have photos with everyone!
Tumbler
If I ever leave anything home from my list, this is the one that sometimes doesn't make the cut, but I always regret it. I have a tendency to get dehydrated while traveling. Jet lag is worse when you don't drink enough, and there are many other negative effects. Bringing along this tumbler that keeps water cold all day means I am more likely to stay on top of hydration, and in a much nicer way than plastic water bottles.
Tip 2: Plan for Comfort and Familiarization
With kids, being comfortable and familiar are key to being happy. This doesn't mean they won't enjoy experiences that are new, and places that are new, but they should do so within the structure of comfort and familiarity.
Eat things they like: We love trying new foods when traveling, we recently tried chicken feet in Sydney, but I know that in order for my kids to be happy while away from home, they need to have full bellies. So in addition to the unfamiliar foods, I make sure we start our day with foods they know and like. I usually bring along pancake mix, oatmeal packets, or plan a few stops at McDonald's just so my kids have at least one solid meal they will eat.
Staying in rental houses vs. hotel rooms: We love booking through home swap type sites when we travel so that we have more than one room. It is often the same price or cheaper than a single hotel room, and has a lot of perks. Kids love having a little space, and even if we don't plan to cook any meals, having a kitchen is handy, and a laundry is even better!
Dress smart, wear layers, plan for cold. No one likes being cold, and often, even in warm climates, the air conditioning can mean little ones are cold. So plan ahead and bring a jacket.
Tip 3: Plan Ahead but Don't Over Plan
Don't push too hard, you won't be able to do it all and see it all, so be okay with that. Kid's need to move at a slower pace, and won't appreciate everything the way you will. If you want to have a good time, you have to play to their strengths and not try to force your will down their throats. Trust me, I am speaking from experience.
My 20 Top Tips for Travel with Kids:
Now that I have shared an overview of how to make it easier, let's look at my top tips! In no particular order.
Be Prepared: plan ahead and go prepared, but not loaded down. A few well thought out items like wet wipes, a snack or two, a phone loaded with apps, some medicine, and a change of clothes goes a long way for making travel with kids easy!
Wet Wipes: You can never have enough. Period. Trust me.
Not too much stuff: A phone or tablet preloaded with games/activities, a coloring book or few small new toys. No one wants to lug a bunch of stuff around the airport.
Backpacks for all: While roller bags are great for carry on, when it comes to kids, it is easier to keep those hands free, and bring along what everyone needs. A backpack per kid that is not too heavy is a must!
A plane bag: Bring along a small bag of low cost surprises for once you are in the air. The kids look forward to it, and they behave much better. Ideas to include: Window clings, little Lego sets, a couple little treats/snacks, coloring or activity books.
Know the costs: Not all airlines let kids under 2 fly free, etc. make sure you know what you are getting and what the cost is. Surprise expenses are never fun when traveling.
Give yourself time: Kids never do well with time constraints and the pressure and anxiety of having to be somewhere at a specific time. So whether it is while site seeing or at the airport, give yourself time. Let kids explore. Check in early, and give yourself time to get to the gate. Plan for extra stops etc. If you can avoid a time crunch everyone will be happier.
Make them use the bathroom. That seatbelt sign is no joke, and while your kid may not have had to go potty 5 minutes before, they most definitely will in the most inconvenient times. Avoid accidents by scheduling regular potty breaks where they can "try" even if they don't need to go. This is true on planes and while out and about.
Snacks: Even if the flight provides it, it isn't going to be on your child's timeline. So have some on hand for while they are waiting. Also while touring. A few handy snacks can stave off melt downs and attitudes.
Medications/Eardrops: Bring a few basics along. You may not need them, but you will never regret having them. I like having zinc cold therapy and Airborne for me too! Altitude changes can be extra hard on little ears, so plan ahead with some meds and solutions in case your kid's ears hurt.
Breaks: Taking breaks is key to happy children travelers. A lot of airports have play areas for kids. Let them run around and play for a bit. Getting some energy out can mean much better behaved kids on board the plane. While site seeing is nice, schedule a few playground stops or places to just run and explore. They need it, and you both will be happier as a result.
Use public transportation: Trains are way more fun for kids then being strapped into a car, and less stressful for mom and dad too. Focus on keeping kids happy and taking in the sites rather than navigating and traffic. We love using public transport when traveling.
Keep a Travel Journal: Let the kids draw and write about their favorite things. Let them paste in brochures, and postcards. This will keep them more interested and invested in what you are doing and seeing while traveling.
Emergency plans: Always make a plan for if you get separated, make sure your child has your name and phone number, and the hotel address on their person (wristband, written on their arm, etc. ). Give them a little money for pay phones or a cab should they get separated. We have never had to actually use any of these, but it gives me peace of mind knowing my kid has the money and address to get back to our hotel in case they get lost.
Check documents before going: Kid's passports are only good for 5 years. Make sure you don't miss the expiration. Give yourself at least a month to renew them before they expire.
Involve kids in the planning: The more involved they are they more excited they are. Especially older kids and teens. If they have some input in how you spend time, they are less likely to sulk and make things miserable for everyone else.
A change of clothes for all: If a kid wets or vomits it often ends up on mom and dad too. A clean T-shirt in a carry on bag or backpack means not feeling (and smelling) gross all day.
Wear layers: Often planes are cold, sites are hot, and tour buses are freezing. Conditions change, and an uncomfortable child is a grouchy one. A jacket and layers make a huge difference.
Sleep- in: It is tempting to push hard and see all the sites, and do all the things. I know I always want to. But it is much more pleasant to do a little less, and let the kids sleep a little more. Especially if you are dealing with a hard time change and jet lag. So be patient, and schedule less at the beginning and end of your trip. If you are going to pack a lot in, make it in the middle so the kids can adjust, but won't be burnt out. Stick to a routine as much as possible.
Let your kids be the photographer. Get a sturdy camera, or let them use the phone camera, and let your kids explore through the lens of their own camera. Sure you will get lots of blurry photos and pics of feet and random things, but they will love it, and there may be a few gems! Plus you might actually end up in some pictures, which is also a perk!