BBQ Country Style Pork Ribs (Crock Pot) are so tender, so flavorful, and the easiest thing ever. You whip up this killer BBQ sauce, and the crock pot does the rest of the work.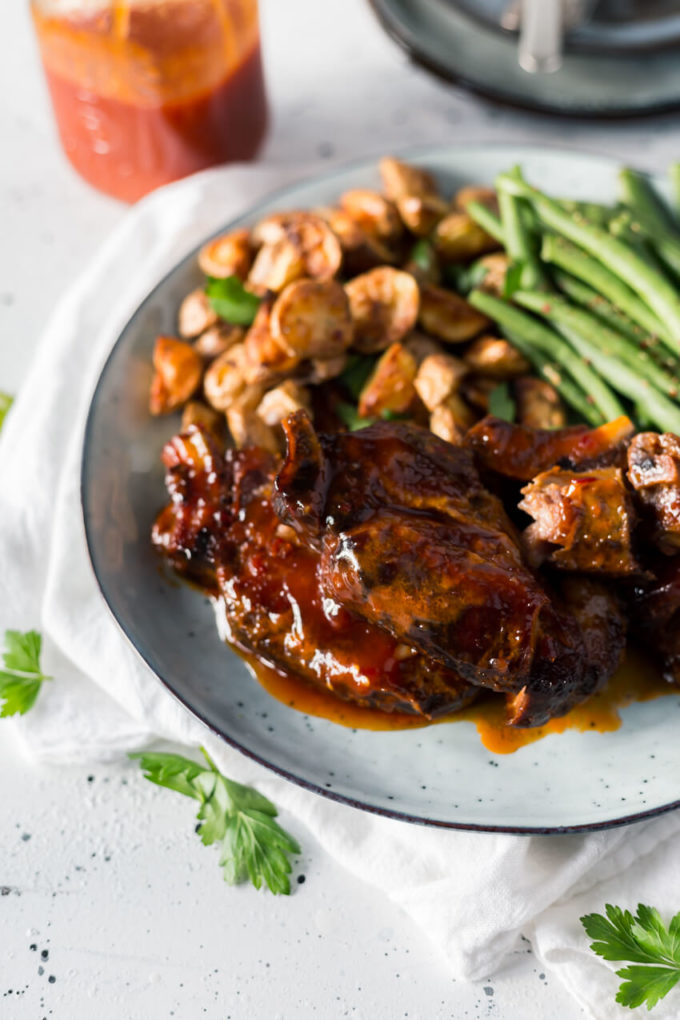 Don't you just hate how everything has to be so hard? I mean life is just plain hard sometimes. Right? And sadly, this recipe is not the easiest. It does require one step that is work. You have to make a homemade barbeque sauce. But don't let this get your down. This sauce is worth every ounce of effort. Every. Single. Moment. Every single iota of energy.
It is tangy, sweet, delicious, and oh so yummy. This is a family favorite. And beyond making the BBQ sauce, you just need to toss it all in the slow cooker. And you drool for the hours it cooks and you smell the flavors, and get tantalized by the sauce.
Then when you take your first bite, you will be transported. For me, I am transported to summer. BBQ always reminds me of summer, and makes me happy. Which is why I make it so much.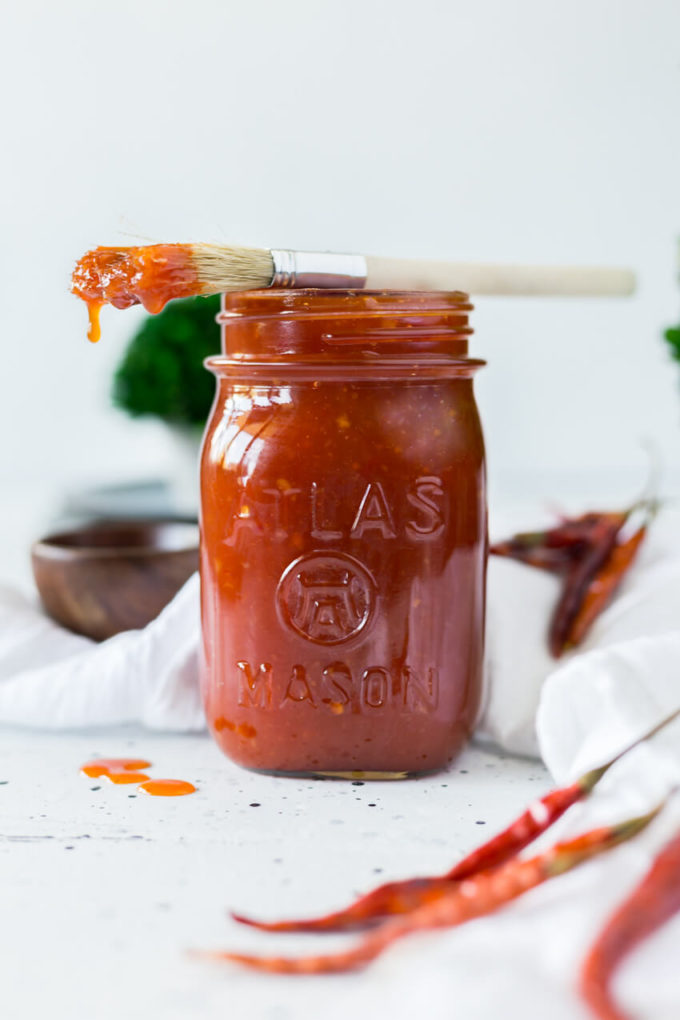 This dish can cook up in the crock pot alone, but I always like to throw it on the grill after just to give it a little extra flavor and glaze up the sauce. The heat from the grill will make some of the sugars from the sauce crystalize, giving it a nice extra punch of mouth-watering goodness. Topping it with a little extra sauce after gives it just that right amount of flavor.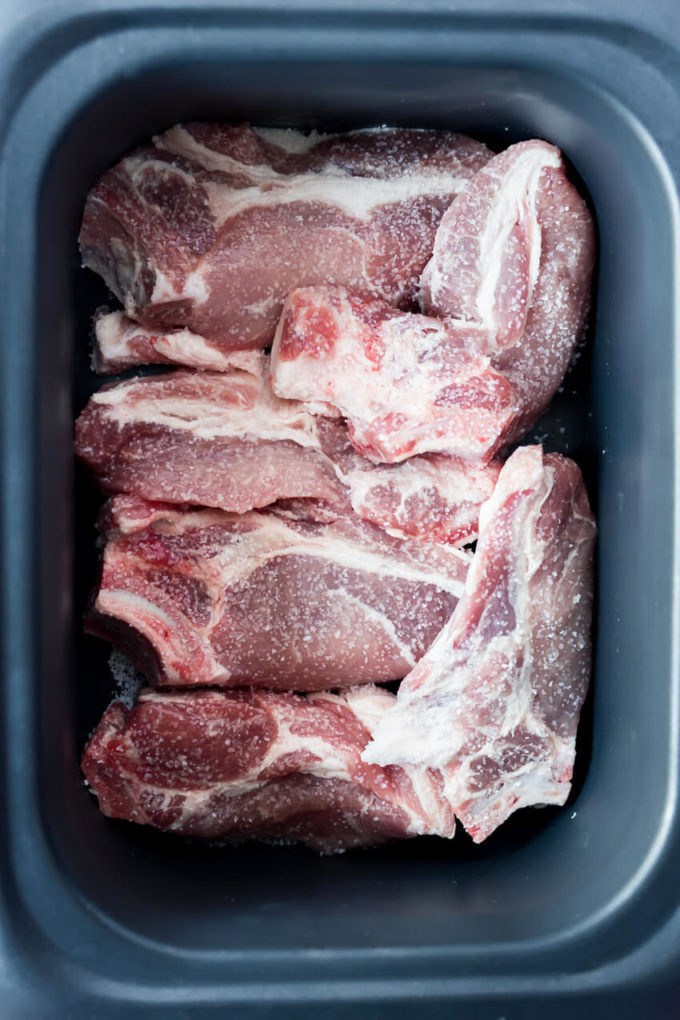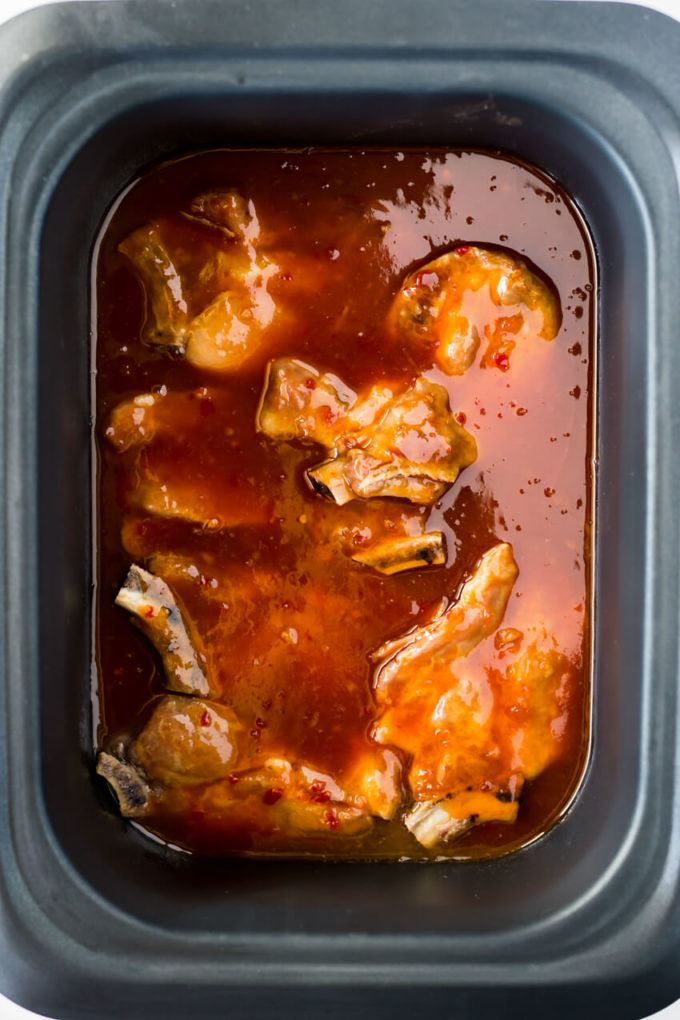 These ribs are country style, and they come boneless or bone-in. I usually opt for the boneless, but can't always find them (as evidenced above). Either way is going to be amazing because they will get so tender they will fall right off the bone anyway. If you want a little more chew to your ribs, take them out sooner. I like them to be fork tender, and don't want my kids to have to gnaw them off the bones. So that is my preference. Go with yours!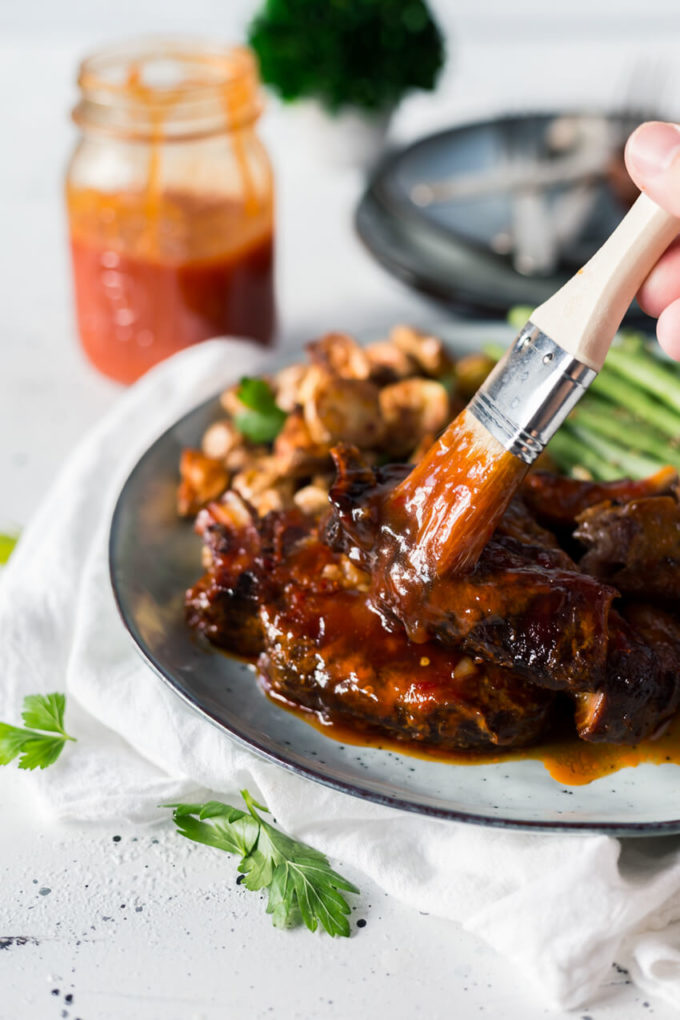 BBQ Country Style Pork Ribs
Ingredients
2-4 lbs country style pork ribs (cut to whatever size you prefer)
Salt and pepper

BBQ Sauce

14 ounce bottle of ketchup
12 ounce bottle of chili sauce
3/4 cup brown sugar
1/2 cup honey
1/2 cup butter
3 Tbs Horseradish
1 Tbs Hot sauce (sriracha, tabasco)
1/2 cup white wine vinegar
Instructions
Cut ribs to desired size, season with salt and pepper
Place in slow cooker and begin cooking on High for 4 hours
Meanwhile, make BBQ sauce, but adding all sauce ingredients to a heavy bottomed saucepan, and stir together over medium heat until butter and sugar are melted
Pour liquid out of the crock pot, reserve a cup or so of BBQ sauce for dipping later, and pour the rest of the sauce over the ribs.
Cook 2-3 more hours until fork tender,
Remove ribs from crockpot and brush more sauce on and eat or cook on BBQ grill just long enough for grill marks and slight carmelization of sauce.
Serve hot with extra sauce on the side for dipping.
7.6.4
233
https://www.eazypeazymealz.com/bbq-country-style-pork-ribs-crock-pot/
Pin to your Crock Pot board on PINTEREST:

Get EZPZ Updates In Your Inbox!