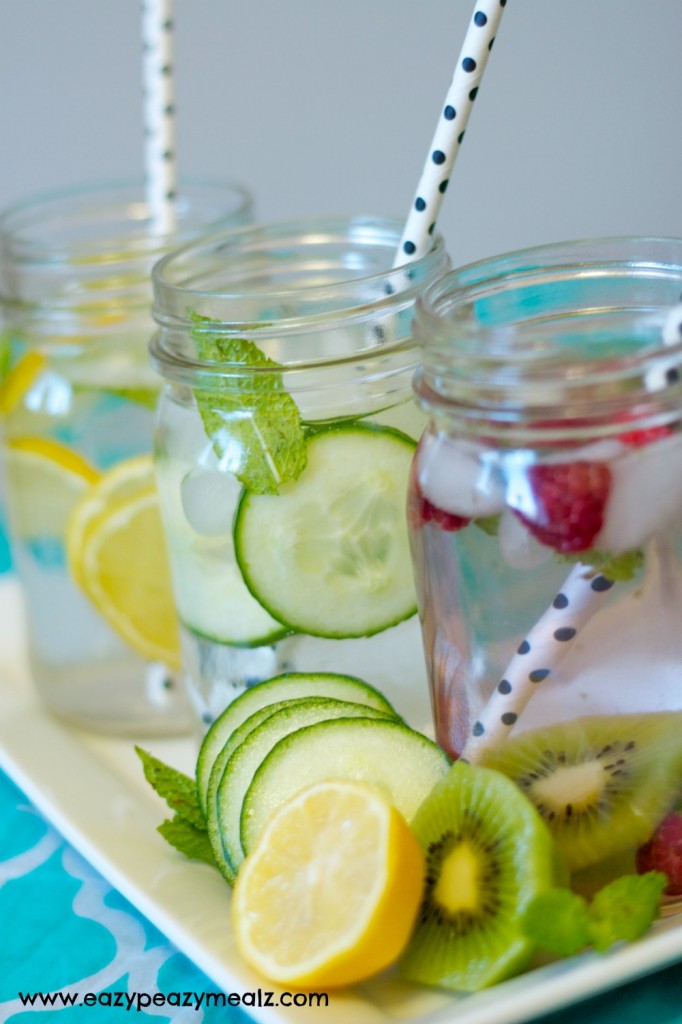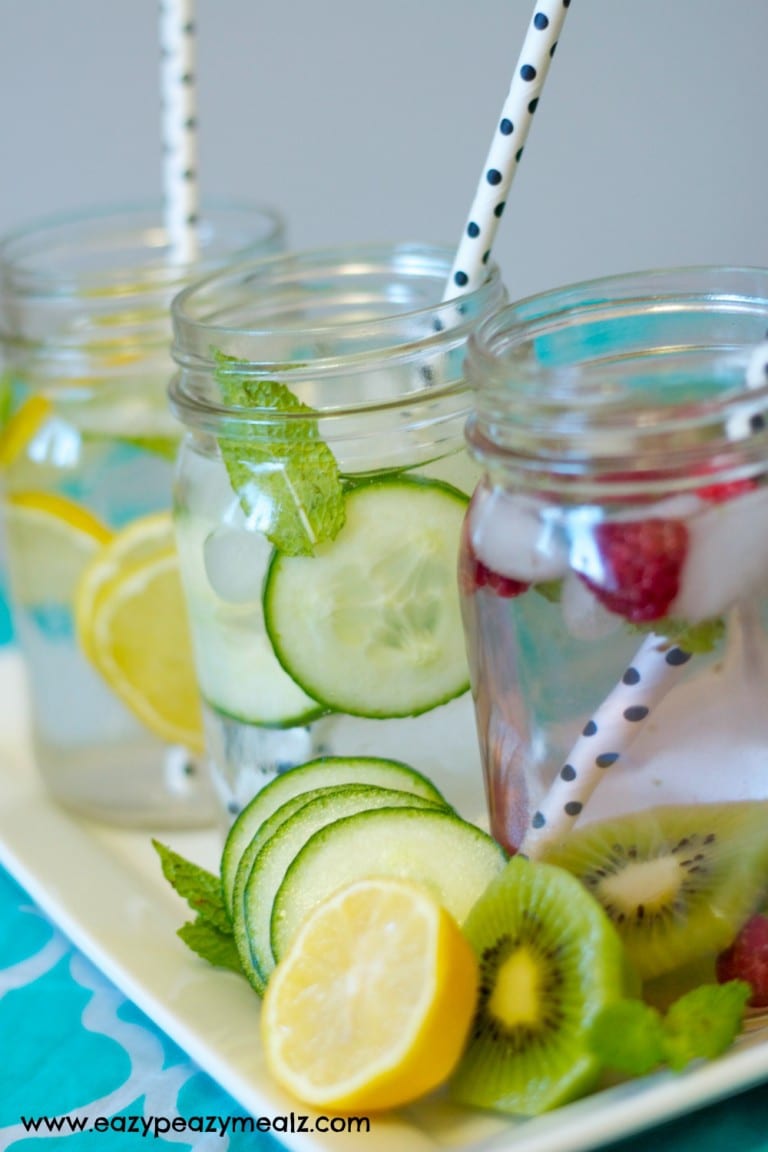 We are on day 5, you should be feeling a little more energetic and hopefully staying motivated.
Are you tracking your progress with a food journal?
Are you still avoiding that ONE temptation? What did you replace it with?
Have you tried anything else new since Day 3?
How did the salt limitation go?
Log on to Facebook or Instagram to share your progress.
And let's get to today's challenge.
Mini Challenge: Drink 1 extra glass of water.
Hydration is so important for healthy body function, and for weight loss. I know how hard it can be to get enough water during the day. This is one of my top struggles. But when I do, I feel far more energetic!
I won't list all the reasons to drink more water, you can find 6 very compelling reasons here. But I will say this: Over half the population in America is chronically dehydrated, and you probably aren't getting enough water from your fruits and vegetables, chances are you are cooking a lot of that water out.  So to gain the numerous benefits of water consumption, add just one extra glass to your consumption today. Be conscious of it.
I found that filling up a huge water bottle has helped me, because I can see throughout the day how much (or little) I am actually getting, and thus stay on track with my consumption.
One of the reasons we don't always drink as much water as we should is that it just isn't as yummy as say a giant Dr. Pepper (My Fave) or a tall glass of Strawberry Lemonade Slush, or okay, maybe a Slurpee. But there are fun ways to add some great flavor and fun to your water. Try making it Spa Water! Or also called Fruited Water.


It is really just too easy to do…
Get your glass… Fill it half way with filtered ice… add the fruit of your choice (Lemon, berries, cucumber, etc.) and then fill with water! And make it even more appealing by adding a pretty straw!
I made 3 kinds to get me through the day today: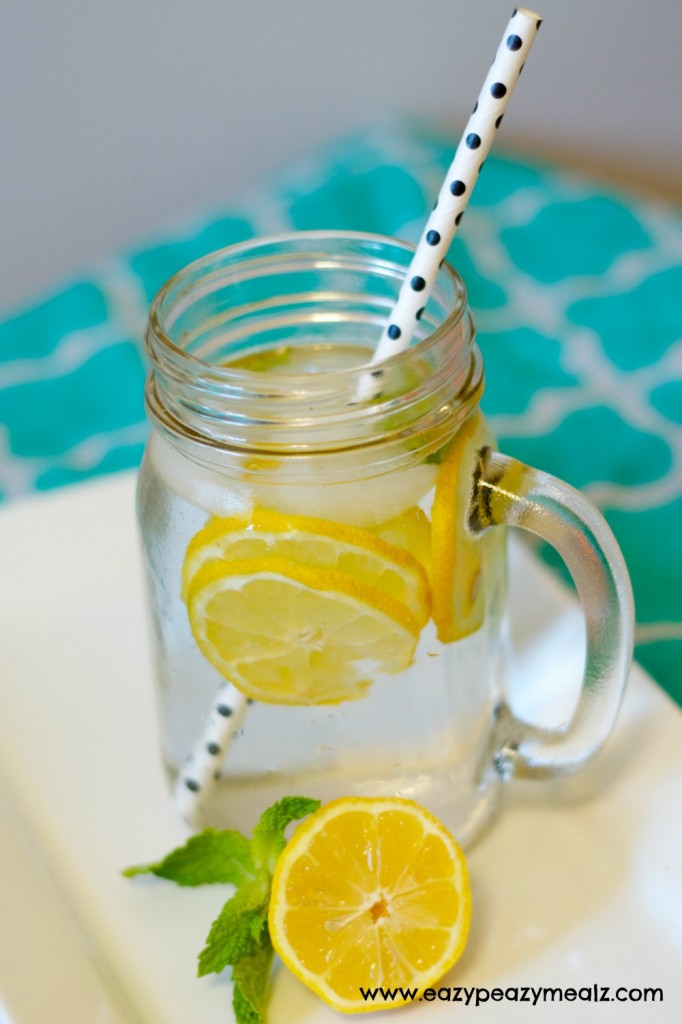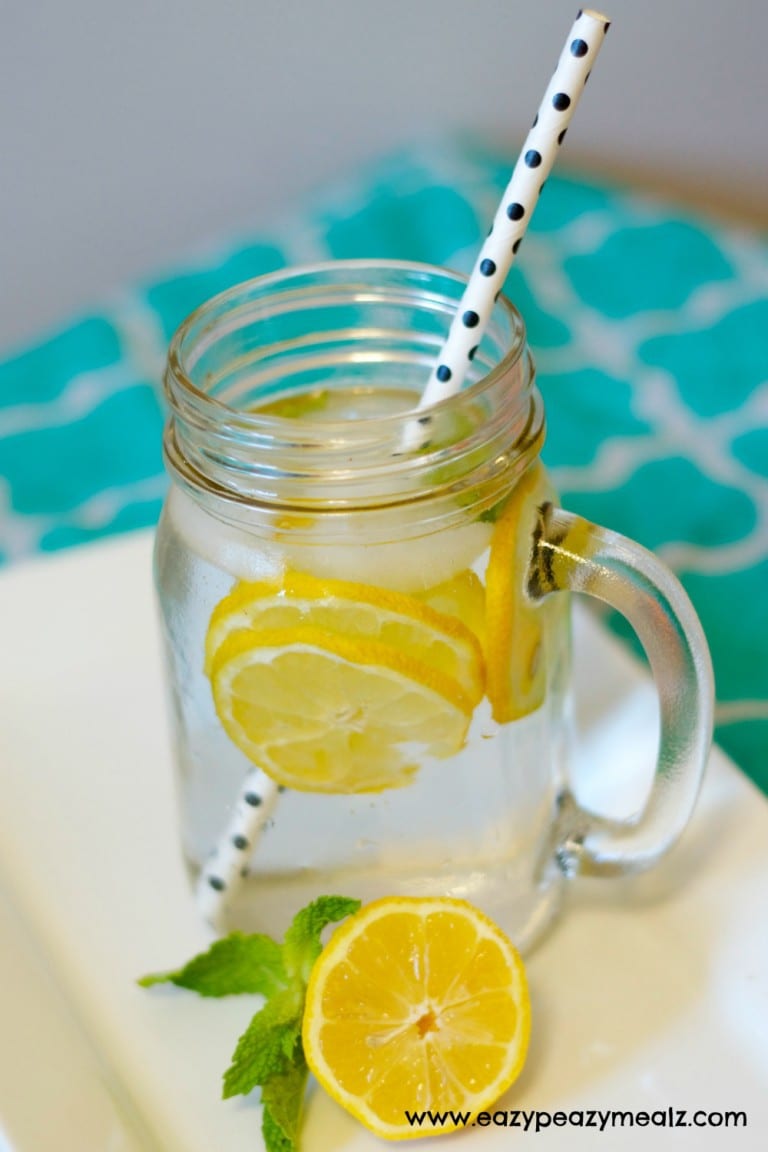 Lemon and mint water: Use a sprig of fresh mint leaves, and half a baby sweet lemon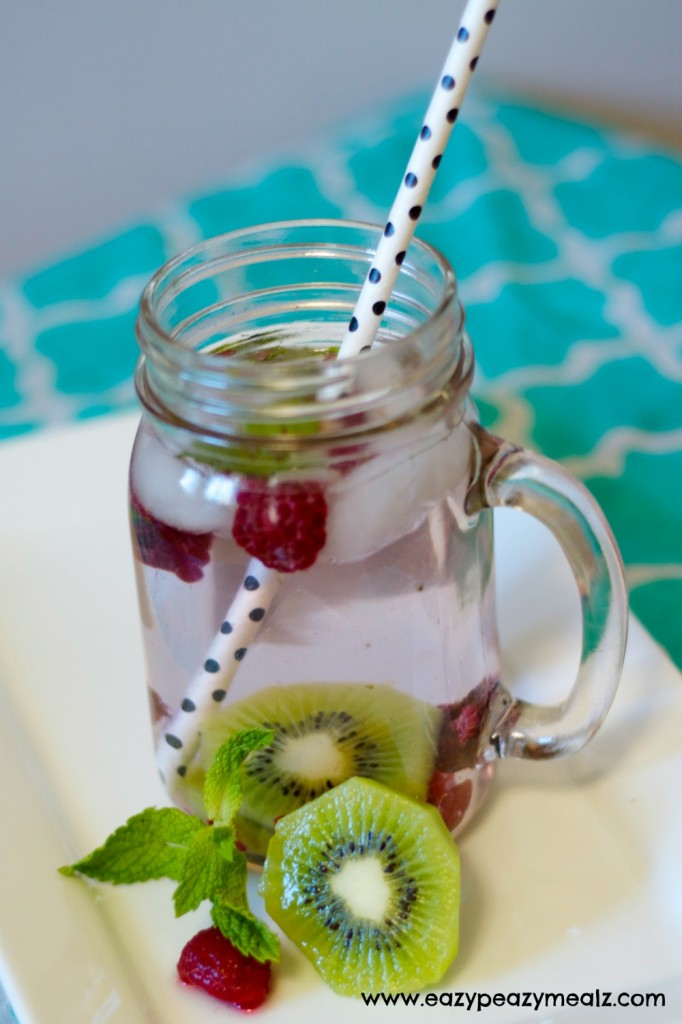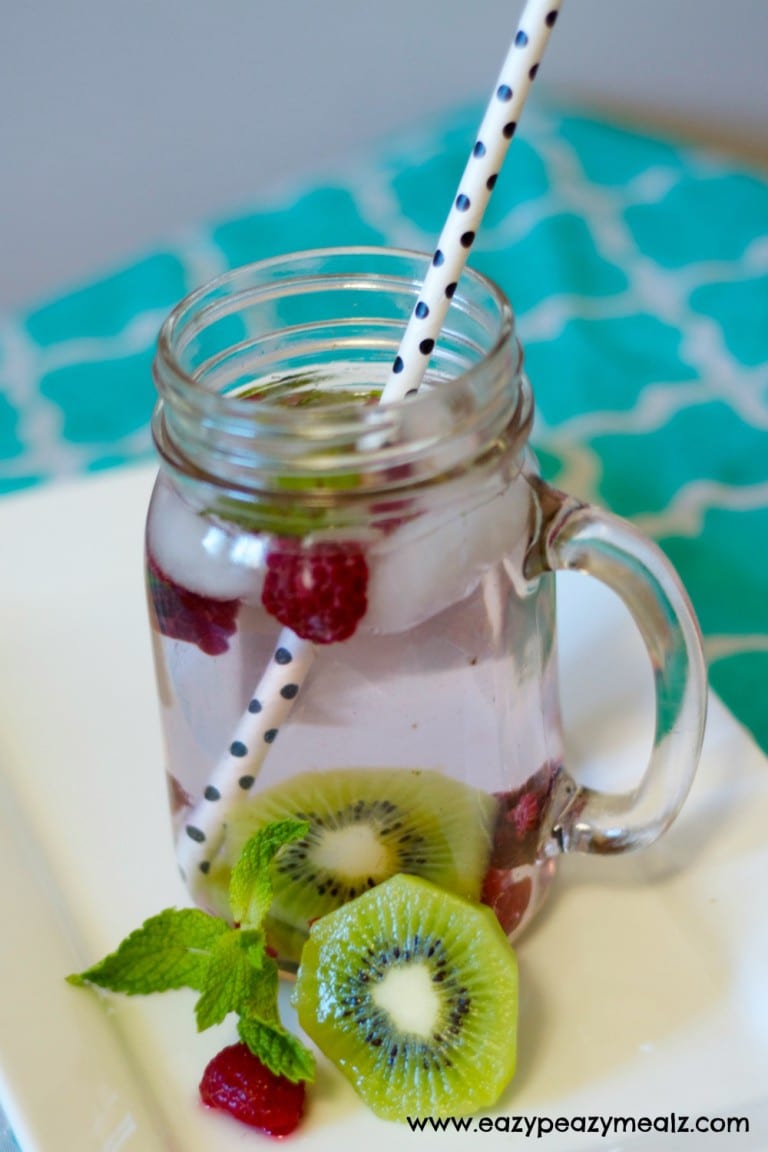 Raspberry and kiwi water: use half a kiwi and a handful of frozen raspberries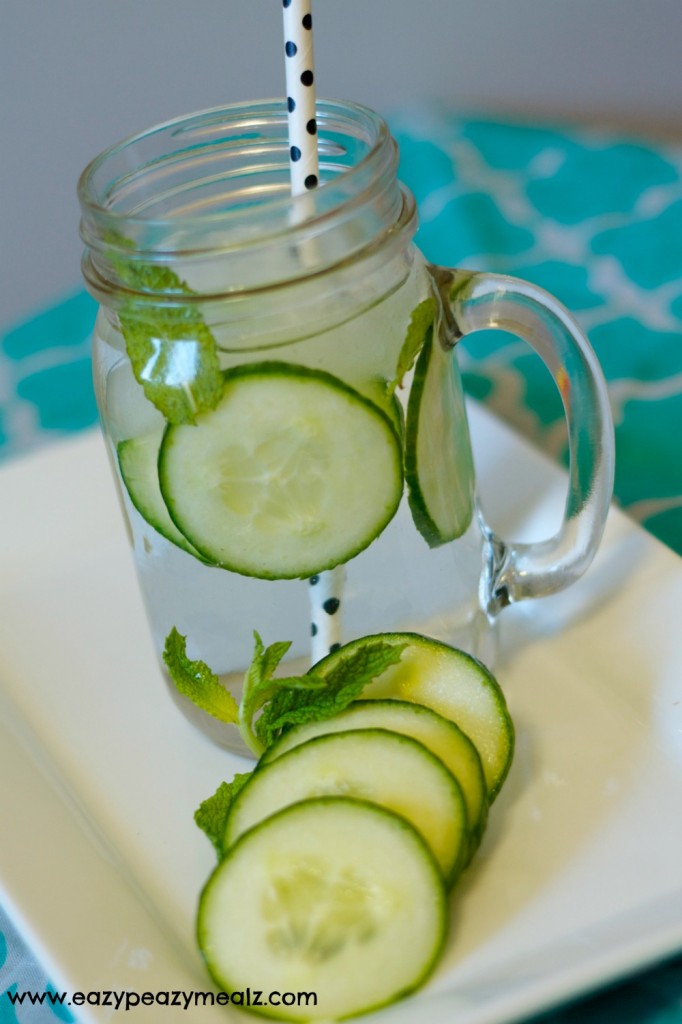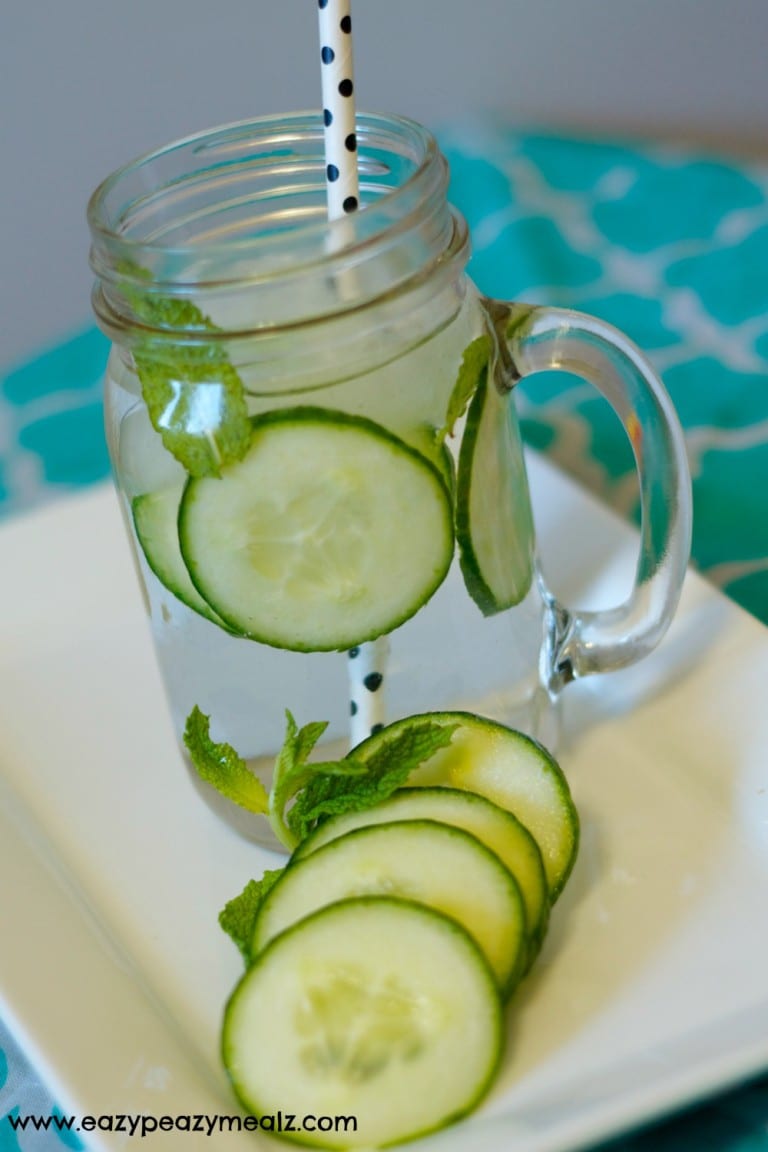 Cucumber and mint water: A few slices of cucumber and sprig of fresh mint! This one was my favorite because it was so refreshing!
What is your favorite fruited water combo?