Versatile, pourable, and oh so easy, with only a few simple ingredients, this Easy Cheese Sauce is going to be your new foodie best friend. With one simple recipe, you can make hundreds of variations, from entrees, to appetizers, to side!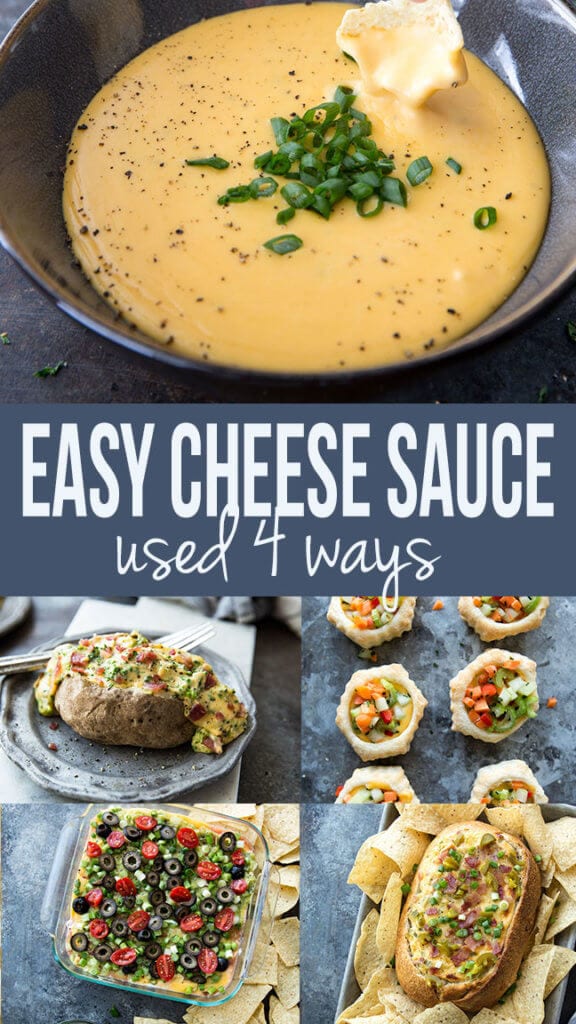 I'm a cheese lover. There is no two ways about it. Give me a cheese board, a mac and cheese, a cheeseburger, it doesn't really matter. I like soft cheese, hard cheese, melty cheese, creamy cheese, cheese inside, cheese on top! It is like the Dr. Seuss book for cheese.
"I'll take cheese here or there, I'll take cheese anywhere."
Anyway, today I am going to share my favorite Easy Cheese Sauce that is the base for a ton of recipes for me, from dips, to soups. It is simple, and fun, and so easy to customize too!

MY LATEST RECIPES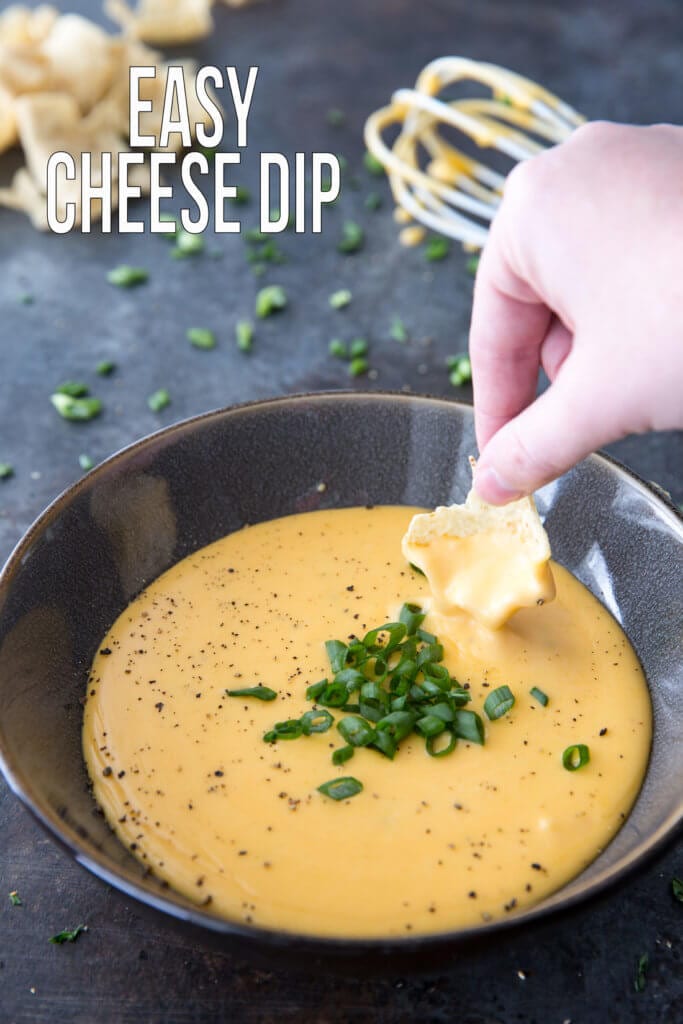 This Easy Cheese Sauce is so versatile, you can even start with your favorite cheese. I used a nice gouda and a sharp cheddar. But cheddar and cheddar would work, Swiss and provolone, really any cheese you like. It works well with many varieties. So pick your favorite. I love using a Sharp Cheddar, or Cheddar Jack so I can get a bit of a nacho or classic cheese sauce feel for this, and the versatility of that.
But truthfully this is more about the method of preparation to get a nice, soft pourable cheese that can then be incorporated into a bunch of other recipes.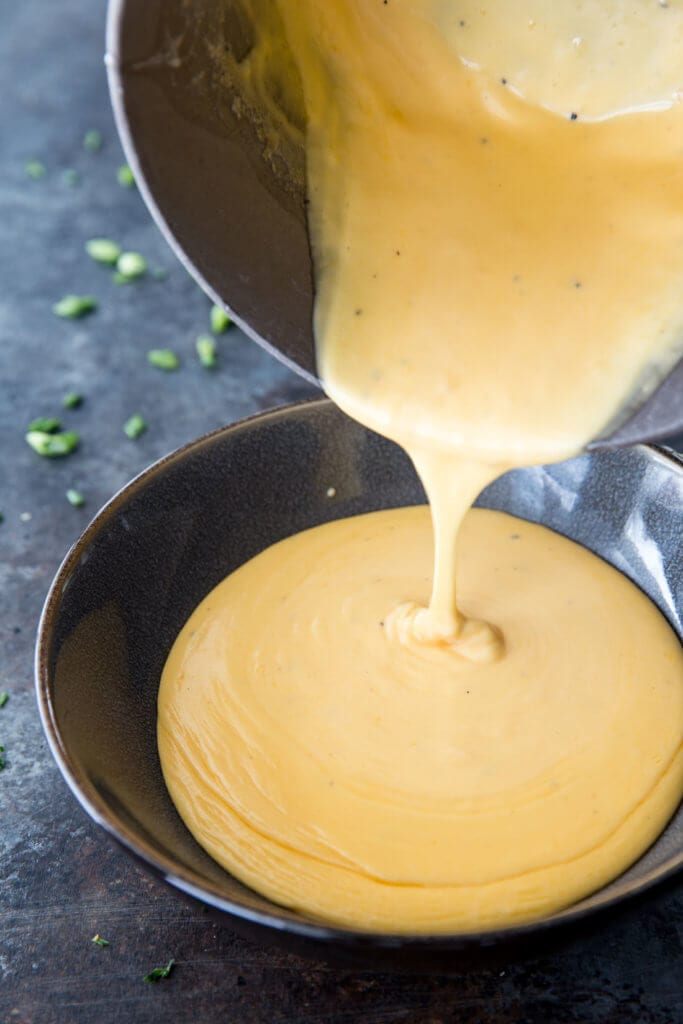 And to show you just how versatile it is, I will be sharing 4 different ways to use this Easy Cheese Sauce.
Broccoli Bacon Cheese Sauce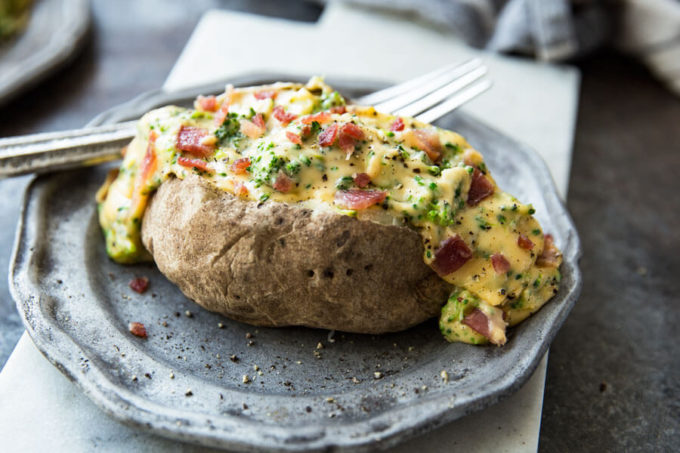 I just added steamed broccoli chopped small, and crispy, salty, delicious bits of bacon to be a great dip, or serve over baked potatoes.
You guys, there is just something about cheese and broccoli that are a match made in heaven. And I love that this doubles as a dip and a meal. You can use it as a fun dip for a gathering, or serve it over potatoes or even rice for a meal. My kids loved every bite.
Cheddar Bacon Jalapeno Baked Cheese in a Bread Bowl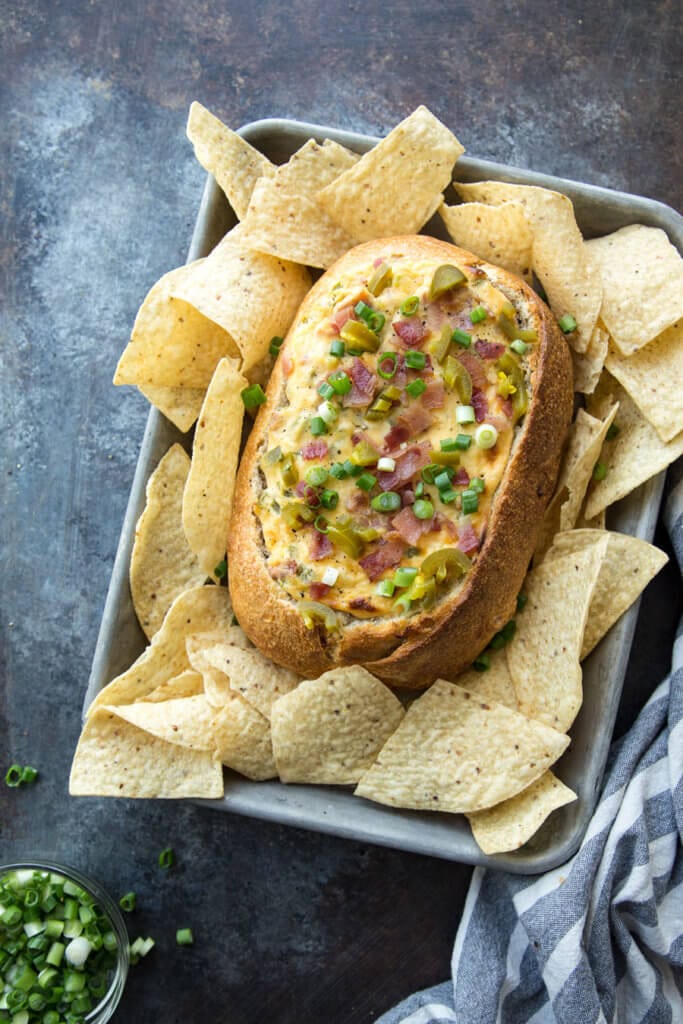 This could not be any easier, and is seriously fun when it comes to a dinner party appetizer.
I stirred in some fun ingredients, stuck it in a fresh loaf of sourdough, and baked. Then served with fresh veggies, chips, etc.
I loved that this recipe is simple, classic, has great flavor, and is nice enough for company, but easy enough for everyday.
Classic 7 Layer Dip: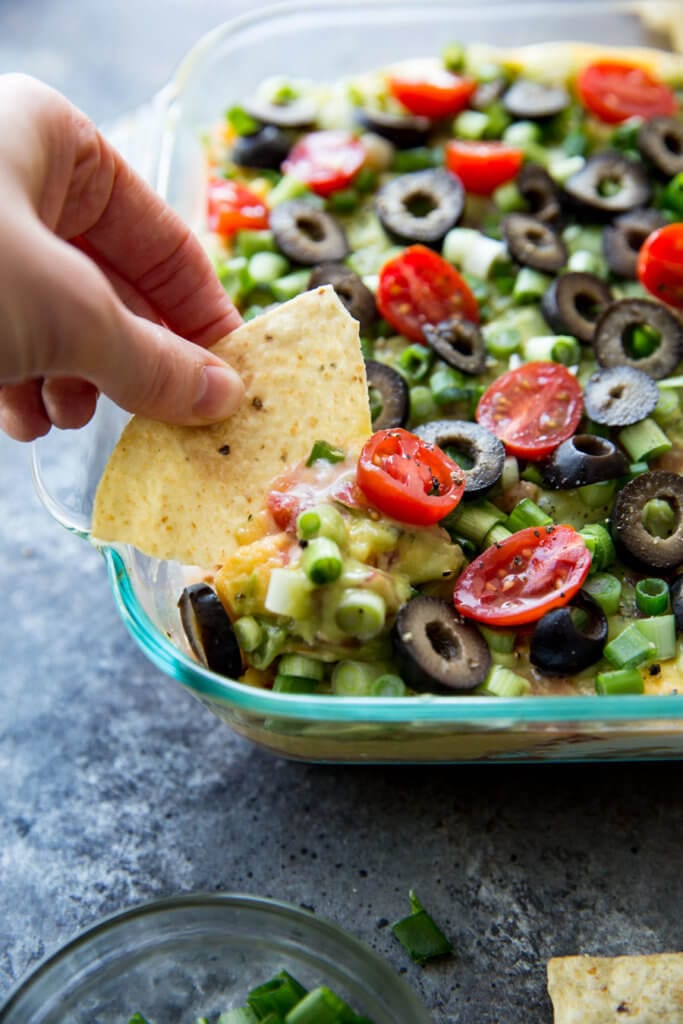 This 7 layer dip got an upgrade with the creamy, pourable cheese sauce, and it made the whole thing delicious. Perfect with chips, and great for a crowd.
I will never make 7 layer dip a different way again, I can't believe how much the addition of the creamy Easy Cheese Sauce helps make it mouthwateringly delicious.
Veggie Cheese Puffs: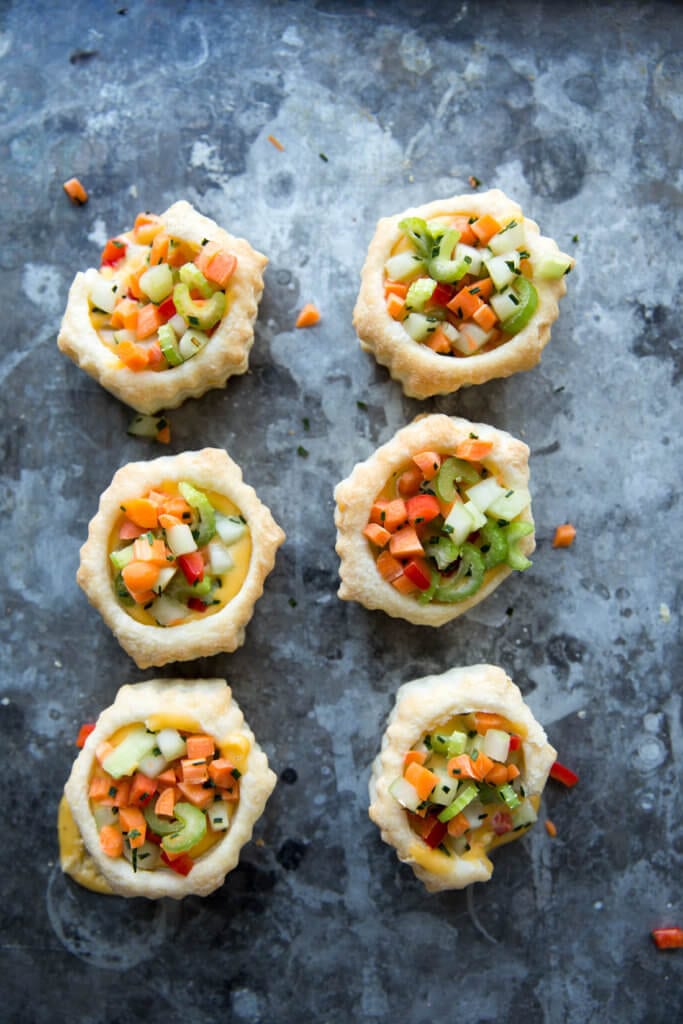 This may be the perfect appetizer, and it is ridiculously easy to make. Basically, it is a delicious puff pastry shell filled with creamy cheese and topped with fresh cut veggies!
This was one of my favorite appetizers. The buttery puff pastry, and the crunchy vegetables are the perfect pairing with the sharp, creamy, cheese! A real cheese win in my book!
Imagine how great this would be for a party or a gathering. One recipe…so many possibilities.
Notes: To reheat, add a little liquid and stir over medium heat, and it should go right back to being smooth and creamy.
One more thing. I love kitchen gadgets! As I was working on putting this post together I went onto Amazon to see if they had any cheese-type gadgets that I couldn't live without. I found this
and even though I didn't buy it, it sure put a smile on my face. I just wanted to share it with you and maybe put a smile on your face too.
Other Cheesy Recipes: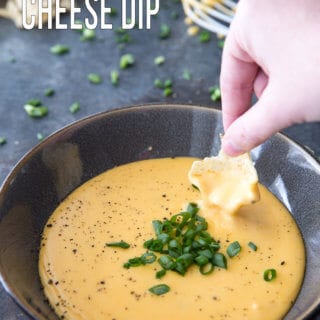 Easy Cheese Sauce Used 4 Ways
Print
Pin
Rate
Servings:
3
cups Cheese Sauce
Ingredients
Easy Cheese Sauce
2

cups

Shredded Sharp Cheddar Cheese

2

Gouda Cheese

or any other variety of cheese you love

½

Tbs

corn starch

12

ounces

evaporated milk

½

tsp

salt

½

tsp

fresh ground pepper
Broccoli Cheese and Bacon Sauce
2

cups

Easy Cheese Sauce

2/3

cup

chopped

steamed broccoli

¼

cup

bacon bits

optional
Bacon Jalapeno Baked Bread Bowl Cheese Dip
½

cup

cooked

chopped bacon

½

cup

pickled jalapenos

chopped

1

cup

sour cream

1

cup

Easy Cheese Sauce

Salt and Pepper to Taste

1

loaf Sourdough or crusty bread of choice
Veggie Cheese Dip Puff Appetizers
1

package puff pastry shells

6 total shells

1

cup

easy cheese sauce

½

cup

chopped mixed veggies

carrots, peppers, cucumber, celery, chives
7 Layer Cheese and Bean Dip
1

can

16 ounces refried beans

1

cup

sour cream

1

cup

salsa

1

cup

Easy Cheese Sauce

1

cup

guacamole

Olives

green onions, tomatoes
Instructions
Easy Cheese Sauce
In a small bowl, Toss Shredded Sharp Cheddar Cheese and Gouda cheese in corn starch.

Put cheese and corn starch mixture into a medium sized sauce pan, and add evaporated milk.

Over medium heat, heat cheese mixture, and whisk until smooth and creamy (about 5-10 minutes)

Season with salt and pepper
Broccoli Cheese and Bacon Sauce
Mix cheese sauce with chopped steamed broccoli and bacon, and serve over baked potatoes
Bacon Jalapeno Baked Bread Bowl Cheese Dip
Mix together cheese sauce, sauce cream, jalapenos and bacon.

Cut out interior of loaf of bread, and fill with cheese

Bake at 425 degrees for 10-15 minutes until bubbly and browned on top

Garnish with green onion, bacon, and jalapenos

Serve with chips
Veggie Cheese Dip Puff Appetizers
Bake puff pastry shells according to package directions

Take center out of shells, fill with cheese

Top with fresh veggies and enjoy
7 Layer Cheese and Bean Dip
Layer in order of ingredients listed and enjoy with chips
Notes
This cheese sauce is easy and pourable, and is shown to be used 4 ways here, feel free to adjust quantities to personal preference.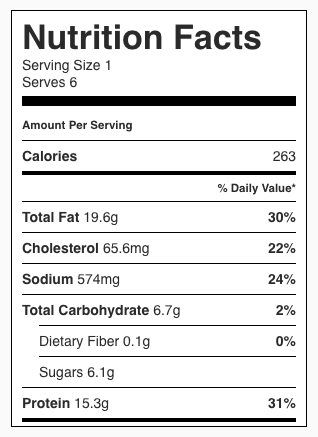 Pin to your Appetizer board on Pinterest: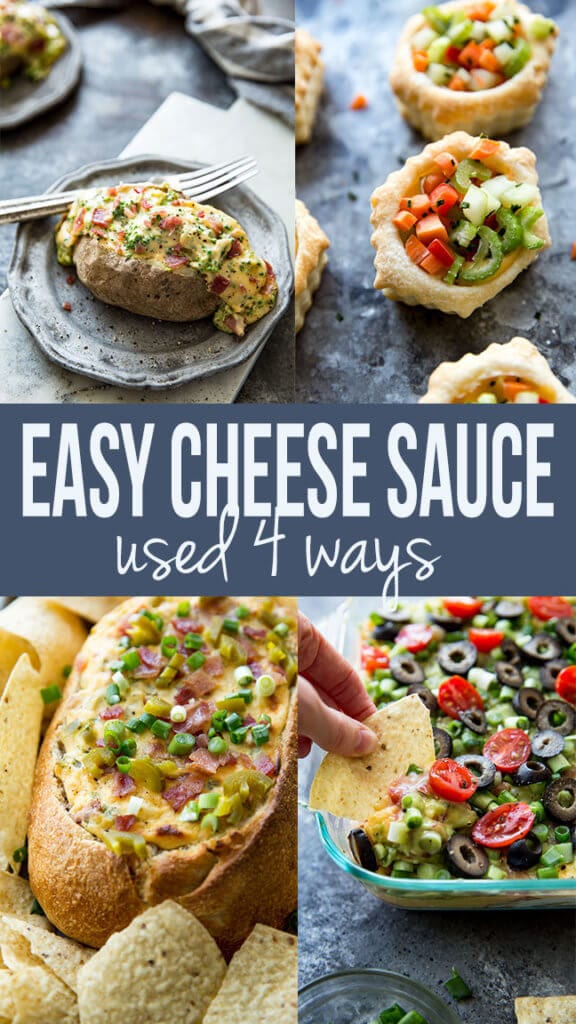 Get EZPZ Updates In Your Inbox!