German Pancake Minis: German Pancake Minis or Puff Pancake Muffins are easy to make, require minimal ingredients you likely already have on hand, and are a delicious breakfast. You are going to love these baked German pancake minis.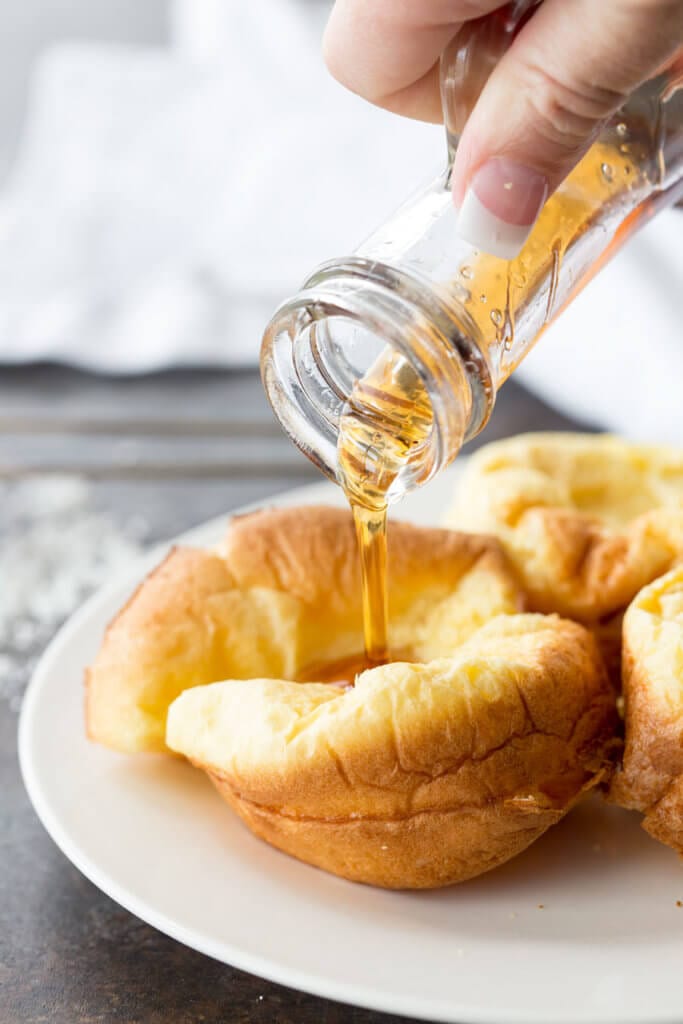 My children's favorite breakfast is German Pancakes. We got a delicious recipe from some friends several years back, and it is the breakfast of choice for birthdays, Saturdays, and any other "special" day. But, it takes a bit of time to make, and I am lazy in the mornings. I would rather be in bed than making breakfast for my munchkins. Why can't cereal be healthy? Dang it!
Eventually I was smart enough to teach my kids to make German Pancakes for themselves. But before I learned that teaching a man to fish, per say, is the way to go, I looked for other alternatives.
Anyway, growing up we had German Pancakes Minis from time to time. German pancakes are those puffy pancakes. While my kids prefer the other recipe (found here), this is the one I choose on mornings when I want to please them, but want to please myself as well! Lol, meaning make it easier, but still give them what they want.

MY LATEST RECIPES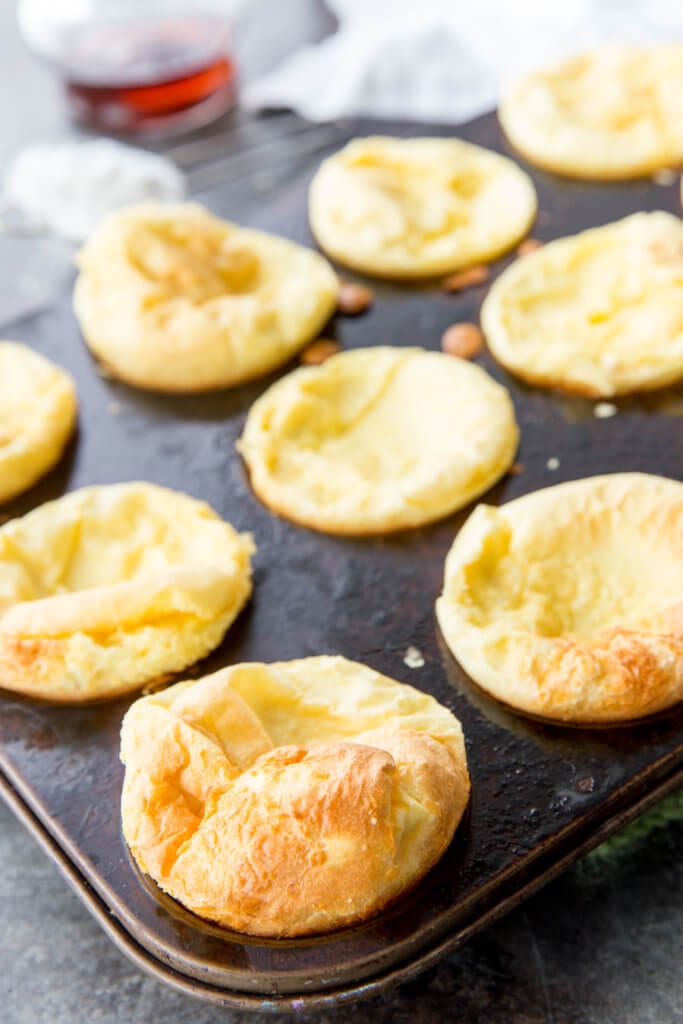 German Pancakes Minis are super easy to make, and are cooked in a
. Because they are "mini" or muffin tin size, it is easy to eat a bunch of them. So I sometimes will double the batch if we are feeding a crowd.
I am a big fan of hour they puff up all big and then sink in the center, making the perfect well for toppings like syrup! They are so light and fluffy, and the inside is basically hollow. Again, why you can eat so many without realizing it.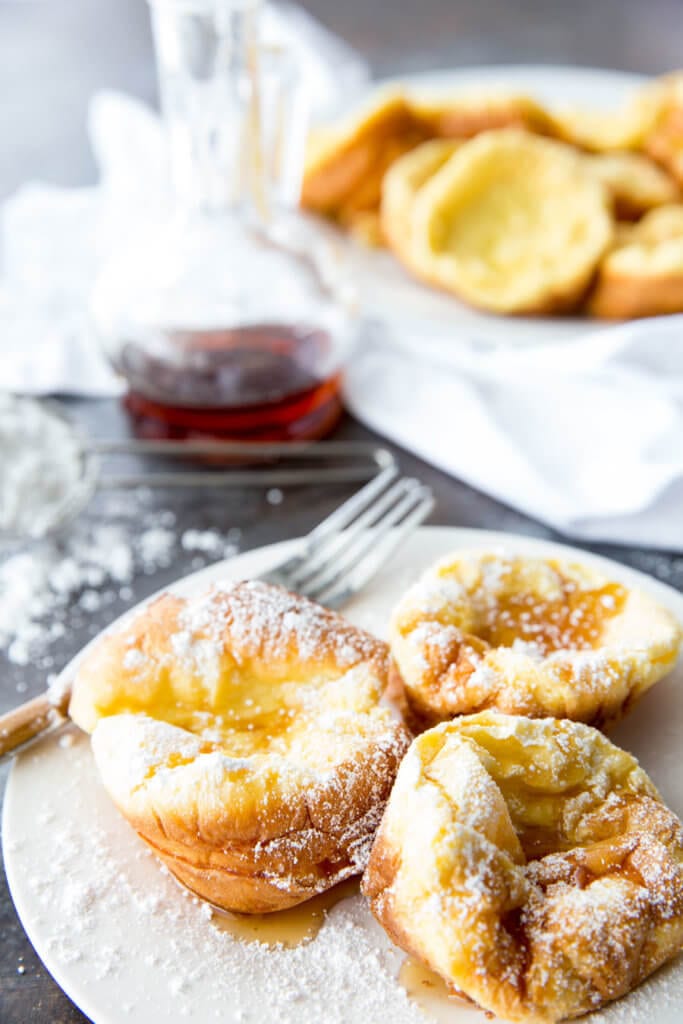 Tips for Making German Pancake Minis
Spray the tins: If you want to be able to get the German Pancakes out of the tin easily, you need to spray the pan with non-stick cooking spray. Be sure to get the sides and crevices so the puff pancakes don't stick. OR use a silicone muffin tin!
Sift your flour for best results. It just makes them lighter and fluffier. I love this sifter.
Preheat thoroughly: If you do not preheat the oven properly, the German Pancake Minis will cook unevenly, and won't be nearly as fluffy and tasty.
Don't open the oven: While cooking these puffy pancakes puff up to big domes. Once you remove them from the oven, the centers fall. If you open the door while cooking, it will change the temp and cause the domes to fall too soon. Use the oven light if you want to check on them.
Use a regular sized muffin tin: They are called minis because they aren't a whole huge dutch baby, or puffy pancake, or large german pancake. So do not use the mini muffin tin, or they will be too small and get too browned.
Top with your favorite toppings: we love syrup and or confectioner's sugar. We also love strawberries. What do you want to eat on yours?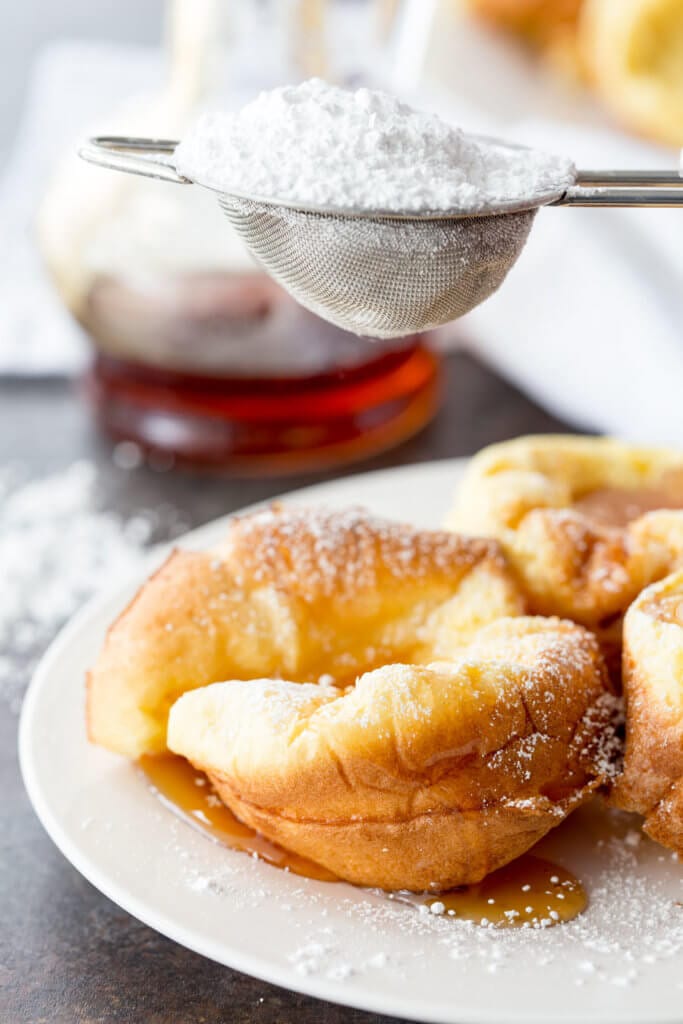 No matter how you top German Pancakes Minis, or what occasion you make them for, German Pancake Minis are a fun and easy breakfast option, and something that should definitely grace your family table!
Boy these are mmm mmm good! But don't take my word for it, make them yourself!
A few of our other favorite breakfasts: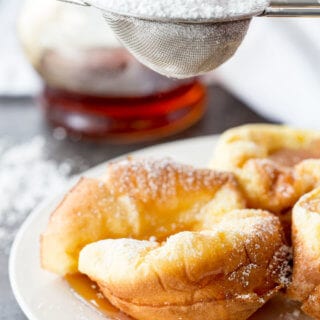 Ingredients
5

eggs

1

c

flour

1

c

milk

pinch

of salt
Instructions
Mix all ingredients together with hand mixer.

Bake at 400 or 425 (depends on your oven) for 10-15 mins. Just until poofed and lightly browned

Serve with melted butter, powdered sugar, fresh strawberry jam, or toppings of choice.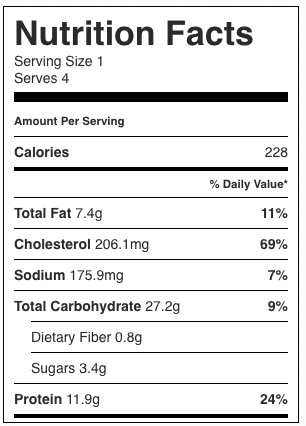 Pin to your Breakfast board on Pinterest:

Get EZPZ Updates In Your Inbox!