Giant's Causeway:
One of nature's profound wonders, attracting over a half million visitors a year, Giant's Causeway is a landmark in Northern Ireland that you will want to put on your bucket list to go see.
Endless basalt columns standing along the Antrim Coast, provides a sight that is beyond reality. Look at the breathtaking views, walk across the stones on the sea, and marvel at the phenomena of this natural creation.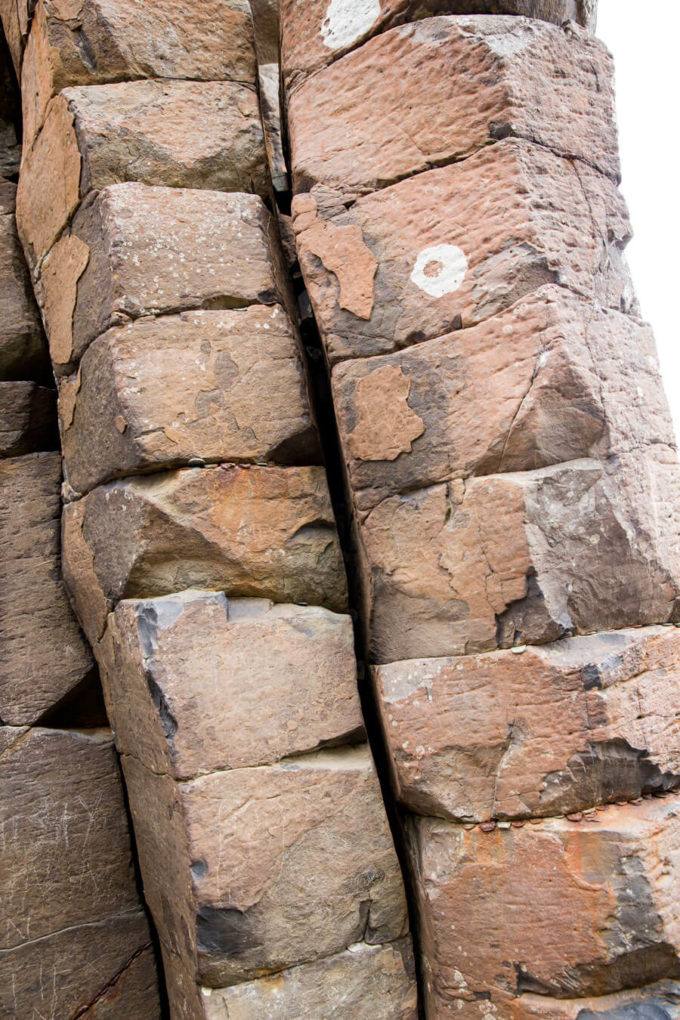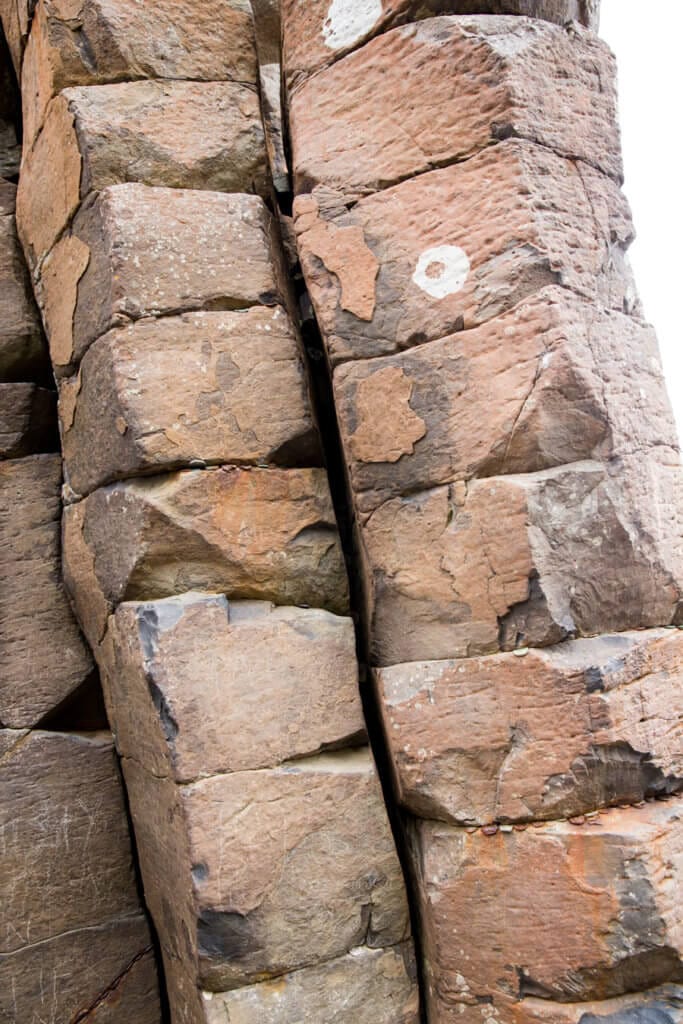 Giant's Causeway, Quite a Sight to See
On our recent trip to Ireland, we made our way up North and visited the beautiful Giant's Causeway. Giant's Causeway, located at the base of the Basalt Cliffs in Northern Ireland, is quite the tourist attraction. With 40,000 rows of basalt, resting along the ocean, it is definitely a landmark that is worthy of some exploration.  It's no surprise why Giant's Causeway is deemed as United Kingdom's fourth natural wonder, inspiring visitors from all over for more than three hundred years to come and see this beautiful miracle of nature.
You guys, I have traveled all over the world, and it always amazes me the beauty that can be experienced and seen. Whether it is vision of architects to create buildings of uniqueness and grandeur, or structures like the Eiffel Tower. I am always impressed by landscape designers that envision what plants and flowers will thrive in certain environments and compliment one another to create serene gardens to enjoy. I am so far from a green thumb it is crazy. But beyond all of this, on a completely different plane of amazement, I am in awe to see the artistry that is created purely by the happenstance of nature. Beauty unaltered and untouched by human hands, beauty created through nature's design.
When I arrived at Giant's Causeway I was awed by the wonder of this creation. Hexagonal shaped stones that go on and on, almost perfect in their imperfection. The rugged landscape. The natural formations. It was insanely cool. And my kids loved jumping from stone to stone, sitting on the natural arm chairs, and hearing what the guide had to say about the area.
I loved walking around the rocks and looking out into the gray blue ocean. As I walked I tried to find the giant's boot, but I had no luck. Supposedly when the legendary monster Finn McCool fled from this area he left a shoe print behind. This shoe print shouldn't be too difficult to find, considering his shoe size was just a mere size ninety-three.
Visitor Fact: The Visitor's Center provides a guided tour down the slope to the main area of Giant's Causeway. You walk down and learn about the history, some science, and some mythology. It is a fun way to experience the area. When you get to the bottom the guide will leave you. You can explore on your own, and take the bus back to the top or walk back up. 
Explanation for this Wonder: Science or Monsters?
When exploring this wonder, it is hard not to challenge the explanation for how all these rock formations came to be. There are two known explanations as to how these placed formations occurred. One involves science and one is a legend with monsters staking their claim resulting in construction, rather than destruction.
Volcanic Eruption
Science answers the question through the explanation of a volcanic eruption occurring sixty million years ago. This definitely sounds plausible, but after visiting this majestic location, I am have to admit I am kind of partial to the legend. I mean let's face it, it wouldn't feel like a true Ireland attraction without some mythical legend attached to it. And honestly, those stones are so perfectly formed I am not sure I can quite wrap my mind around the scientific explanation.
The Legend of the Monster Finn McCool
Legend presumes that we have the famous monster Finn McCool to thank for the majestic rock laden paths set along the Antrim coast.
The tale unfolds with a giant from Scotland named Benandonner making aggressive advances against Ireland. This of course upset the Irish giant, Finn McCool and in a fit of anger, Finn began throwing pieces of rock across the ocean. Surprisingly, instead of the rocks just falling deep into the sea, these thrown rocks magically created a path leading right to the Scottish monster.
Finn took advantage of this newly made path, and headed toward the monster Benandonner. As Finn got closer, reality hit and he realized the monster was far bigger than him. Finn realizing he was in over his head, fled the scene back to his home.
Unfortunately for him, Benandonner followed right along the path he made. However, the good news is that Finn's wife was smart and able to think on her toes. She dressed her husband as a baby. Because of this disguise, when Benandonner saw the supposed baby, he became deeply concerned by the incredibly large size of this child. His worry was routed in the thought process that since the baby was so large that perhaps he misjudged the size of Finn McCool. For if this baby who was so incredibly big was Finn's child, then Finn must be incredibly large in stature.
Increased fear set in and Benandonner left. However, he did not leave without leaving his mark. As he traveled across the rock path created by Finn's rock tossing, he smashed it with his club so he could not be followed,  leaving the rocks divided and smashed in various places.
So who do we have to thank for these rock formations, and the  beautiful laden paths on the sea? Was it science or an angered monster? Either way, these rock formations are pretty magical.
Is it time to Eat Yet? Visit the Nook
After exploring and trying to decide whether science or the legend makes a more convincing argument, we got hungry! Part of the experience for me when traveling is to find a place to eat that I cannot find back home. Or try some local fare.
We ate at the Giant's Causeway Hotel restaurant and enjoyed some Irish Stew, Fish and Chips, and more of their delicious fare.
If you want something a little less fancy, try The Nook.
The Nook, originally a school house in the 15th century, is now a local pub with fires crackling and comforting food. Open from about 11 to 7, the Nook is a great place to get some soup and sandwiches or some fish. It is a great for lunch or an early dinner. Plus, it's close to Giant's Causeway and the ambiance is unique and cozy.
Nearby Attractions
 Carrick-A-Redge Rope Bridge
While still in the area, it's sometimes nice to check out some nearby attractions. If adventure and heights don't scare you, just a fifteen minute drive from Giant's Causeway, a fun activity is to walk across Carrick-A-Redge Rope Bridge to the little fishing island. It is no longer where you go to fish, just to see the views.
Although this bridge's main purpose today seems to be to serve as a tourist attraction, connecting the mainland to the rather small Carrickarede Island, its original intent was to allow a pathway other than sailing, to get to the island and fish. Sadly fishing for salmon around this island, is now a thing of the past.   Due to pollution and other factors, decreasing opportunities to find salmon, the last salmon caught was caught in 2002.
Dunluce Castle
If you want to explore one of the many castles of Ireland,  Dunluce Castle is super close by, and overlooks the Antrim coast.  It is only about four and a half miles away from Giant's Causeway. You can take a guided tour of this medieval castle.   It's original construction dates back to the 1500s.
Barry's Amusements
If you are looking for a little break from the history and natural wonders, and just want some entertainment, consider Barry's Amusement. It is a fun stop, just eight miles away. Enjoy rides ranging from a traditional carousel to rides like Helter Skelter or The Cyclone. Fun for friends and families alike.
Belfast
For a little further of a drive, head north for about sixty miles to the great city of Belfast. Tons to see and do here. Listen to live music in the evenings or go to the fabulous botanic gardens. Or for perhaps experience a piece of history, go to the Titanic visitor center. The visitor center is built right where the Titanic was constructed.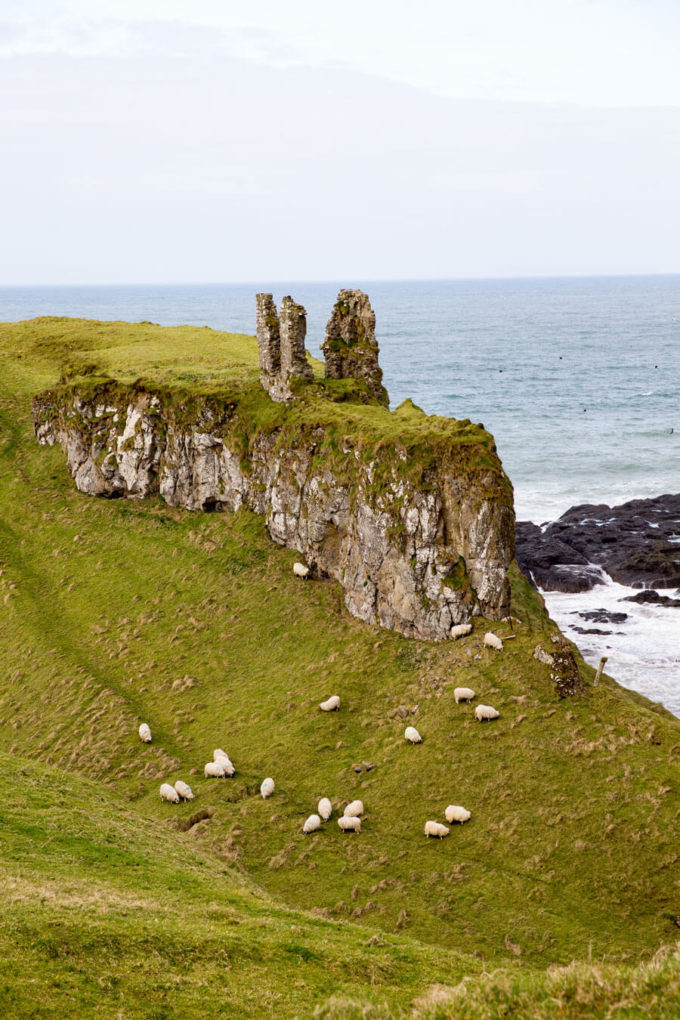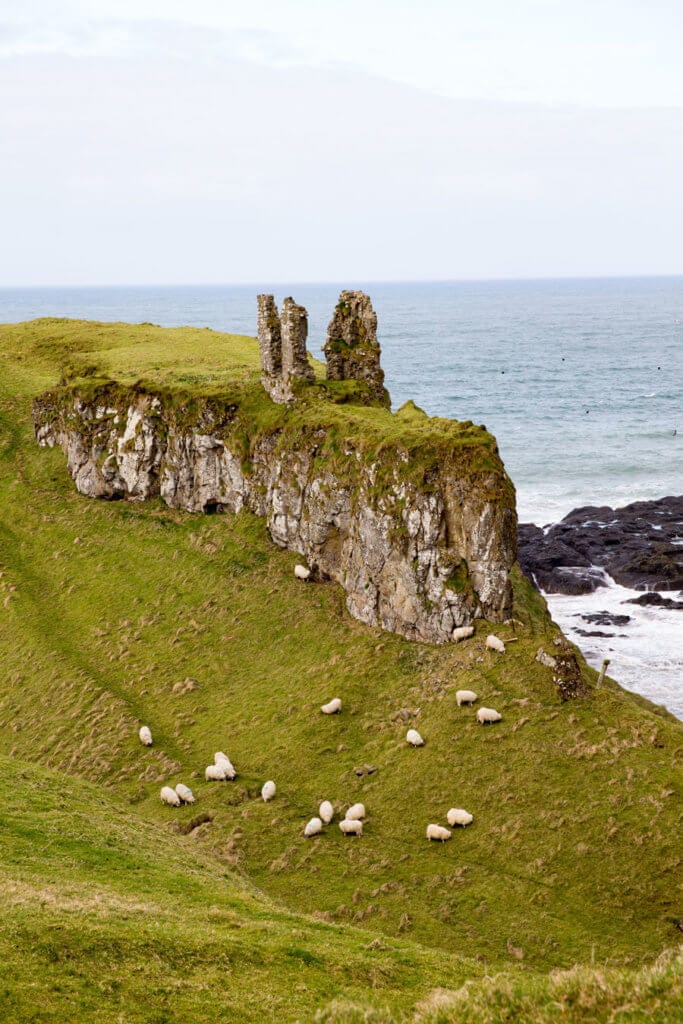 Giant's Causeway Tips:
You don't HAVE to pay to see the Giant's Causeway. If you don't care about going into the visitor center , you can enter the area on foot by walking around it, and you don't have to pay an admission price. The admission price will gain you access to the center, parking, and a guided tour or audio tour.
Another option for offsetting the costs associated Giant's Causeway, consider staying at The Causeway Hotel, located right by the visitor center. Parking and admission with an audio guide is part of the hotel package.
Be prepared to possibly experience cooler weather, bring a sweatshirt or jacket.
It is best to see Giant's Causeway in the morning. There is less of a crowd during this time of day.
Good walking shoes are a must. You can take the bus back up, but you will need cash to pay the fare. It is not included in your ticket price.
Giant's Causeway, one of United Kingdom's natural wonders is worth a visit. If planning a trip to Ireland, make sure to add Antrim Country to your list of things to do and visit Giant's Causeway. You will be amazed by this treasure.
Also check out this post about the Blarney Stone and Blarney Castle.  And if you are heading to Ireland, consider staying in an Airbnb, they are charming. We stayed in one in Ballycastle for our trip to Giant's Causeway. Check out this Beginner's Guide to Airbnb here for everything you should know about booking a great stay, and get a $20 credit for your first stay if you book for your first stay through my link!
Fantastic Tours You May Want To Consider:
Luxury Giant's Causeway & Northern Ireland Day Tour From Dublin
Cork and Blarney Castle Rail Trip From Dublin
Irish Food Walking Tour of Dublin
5-Night Northern Ireland and Atlantic Coast Tour From Dublin