Everything tastes better when you make it yourself, and Basil Pesto is no exception. This gorgeous fresh Homemade Basil Pesto is quick and easy to make and packed with classic Italian ingredients. It's so good you'll want to eat it by the spoonful.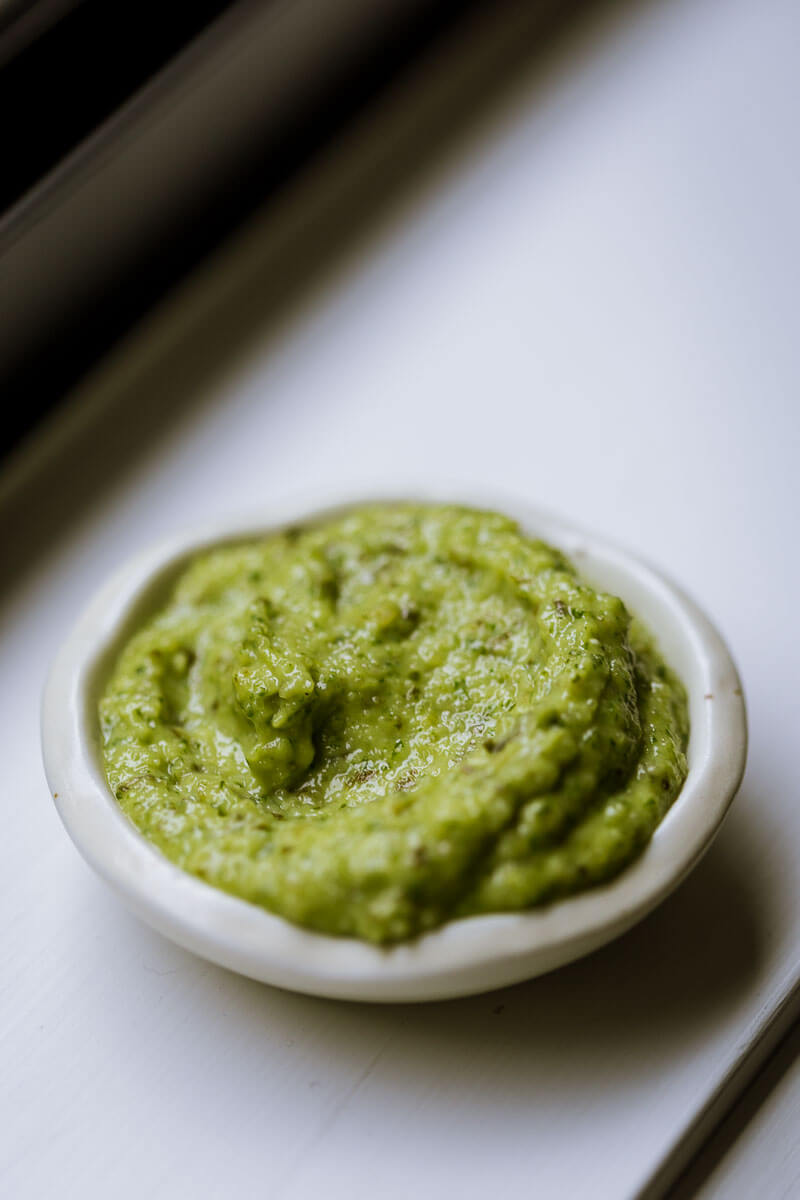 Homemade Basil Pesto
©Eazy Peazy Mealz by EazyPeazyMealz.com
Pin it to your Sauces board to SAVE it for later!
Follow Eazy Peazy Mealz on Pinterest for more great tips, ideas and recipes!
Hello everyone, it's Sarah & Laura from Wandercooks. Today we're sharing our favorite recipe for a quick and easy Homemade Basil Pesto. All you need are five simple ingredients, and the best part is they're super easy to get your hands on. They are:
Fresh basil
Pine nuts
Garlic
Grated parmesan
High quality olive oil
After that it's a simple thing to blend them up in a blender or food processor until all those flavorful ingredients become silky smooth and evenly mixed.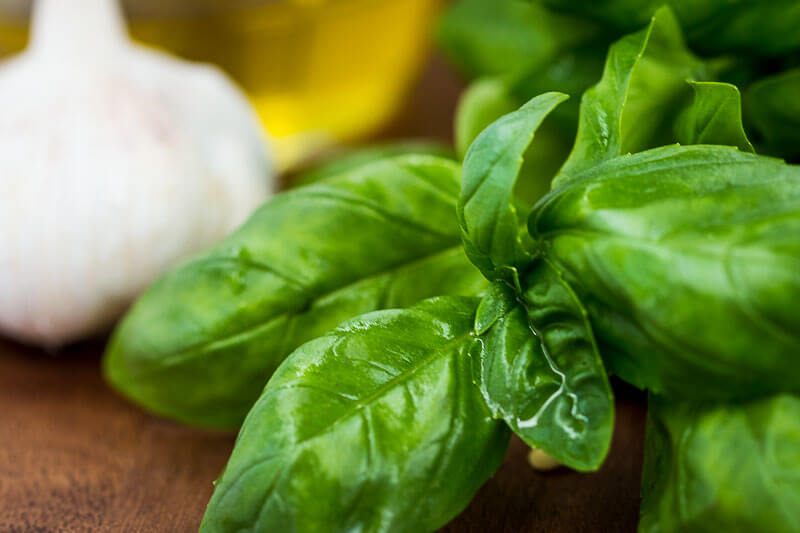 This traditional-style Homemade Basil Pesto recipe is so fresh and delicious and you can use in a heap of different ways.
Our all-time favourite use for basil pesto is this incredibly easy BBQ Basil Pesto Grilled Chicken. On gorgeous summer nights this one just begs to be cooked outside on the grill over a few drinks with friends. But you have to get in quick – it never sticks around for long!
We also love whipping up a quick pasta dinner by adding a handful of grated parmesan, a dash of olive oil and a smattering of homemade basil pesto to freshly cooked spaghetti. It's a fast, fresh, and fulfilling weeknight meal which takes no time to make and there's almost zero cleanup. Huzzah!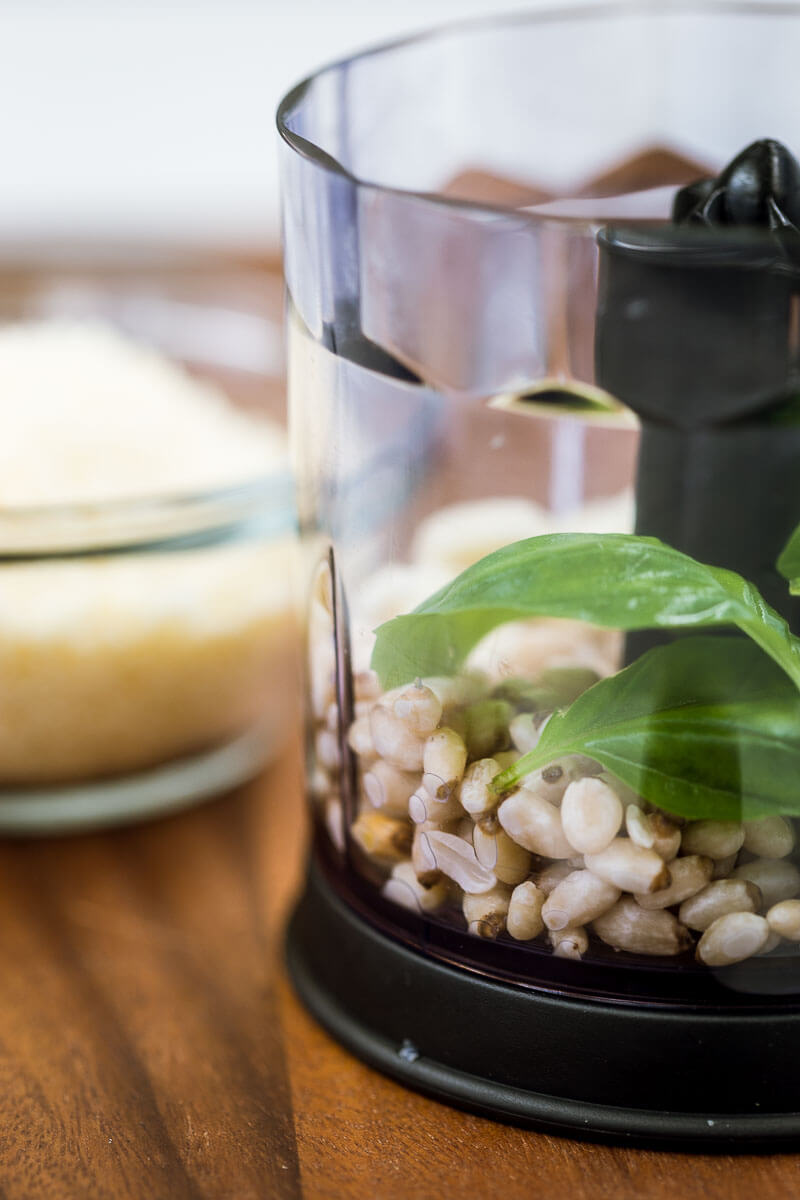 If it's tasty, healthy snacks you're looking for, try spreading your Homemade Basil Pesto on a sandwich, a slice of toast or cracker bread. Then top with slices of chicken, sundried tomato, and crumbly feta cheese. Sooooo good.
You can even use it to up the ante with this Cheesy Pesto Pull Apart Bread, or these incredible Chipotle Pesto Grilled Chicken Skewers.
The options are basically endless, so once you've mastered this simple Homemade Basil Pesto you're on your way to a life of delicious basil goodness.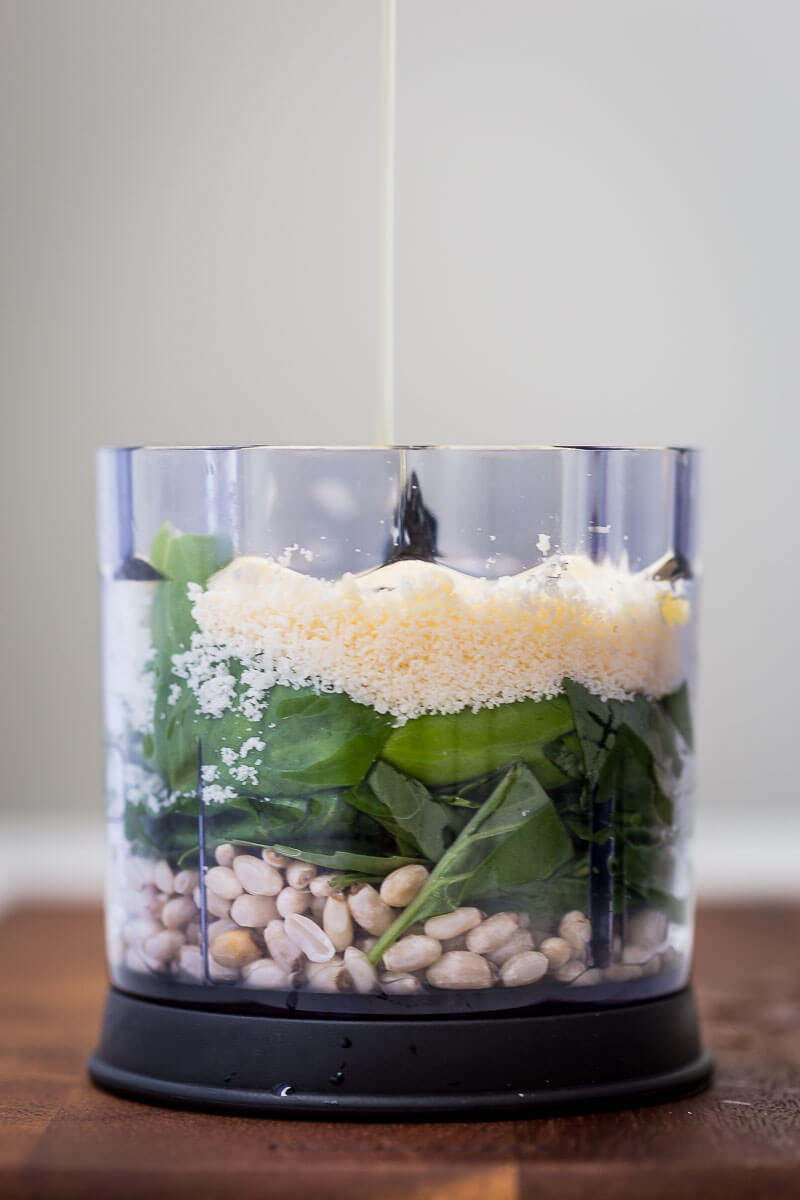 P.S. Did you know that you don't always have to stick with these ingredients? In fact, you can make homemade pesto using a whole heap of different ingredients, as long as you follow this one simple pesto rule. You're really only limited by your imagination and the ingredients you can get your hands on. Yum!
Just keep in mind that unlike store-bought basil pesto, which can often be full of preservatives, your Homemade Basil Pesto will last for up to a week in the fridge. (Assuming it lasts that long at all!)
So what do you think? What's your favorite pesto-packed recipe?
Wandercooks
Quick & Easy Homemade Basil Pesto
5 minPrep Time
PCook Time
5 minTotal Time
Ingredients
1/4 cup pine nuts
2 cups fresh basil
1 cup grated cheese (a blend of parmesan, pecorino & romano is perfect)
2 cloves garlic, roughly chopped
5 tbsp olive oil
Instructions
Preheat oven 180 degrees celsius. Place the pine nuts on a baking tray and toast in the oven for a few minutes until lightly golden brown and fragrant.
Place the toasted pine nuts, fresh basil, cheese and garlic in a blender or food processor and process for a minute or so until finely chopped.
Add in the olive oil and continue to process for another minute until ingredients are smooth and well combined.
7.6.4
796
https://www.eazypeazymealz.com/homemade-basil-pesto/
Pin to your Sauce board: