This shop has been compensated by Collective Bias, Inc. and its advertiser. All opinions are mine alone. #HorizonHappiness  #CollectiveBias
Homemade Toaster Waffles: Combat the back to school madness with a few tricks and hacks for making mornings easier, and tummies happier! These homemade toaster waffles are made ahead of time, and frozen. Then a quick turn in the toaster or zap in the microwave, and you have a hot breakfast with no mess and no fuss.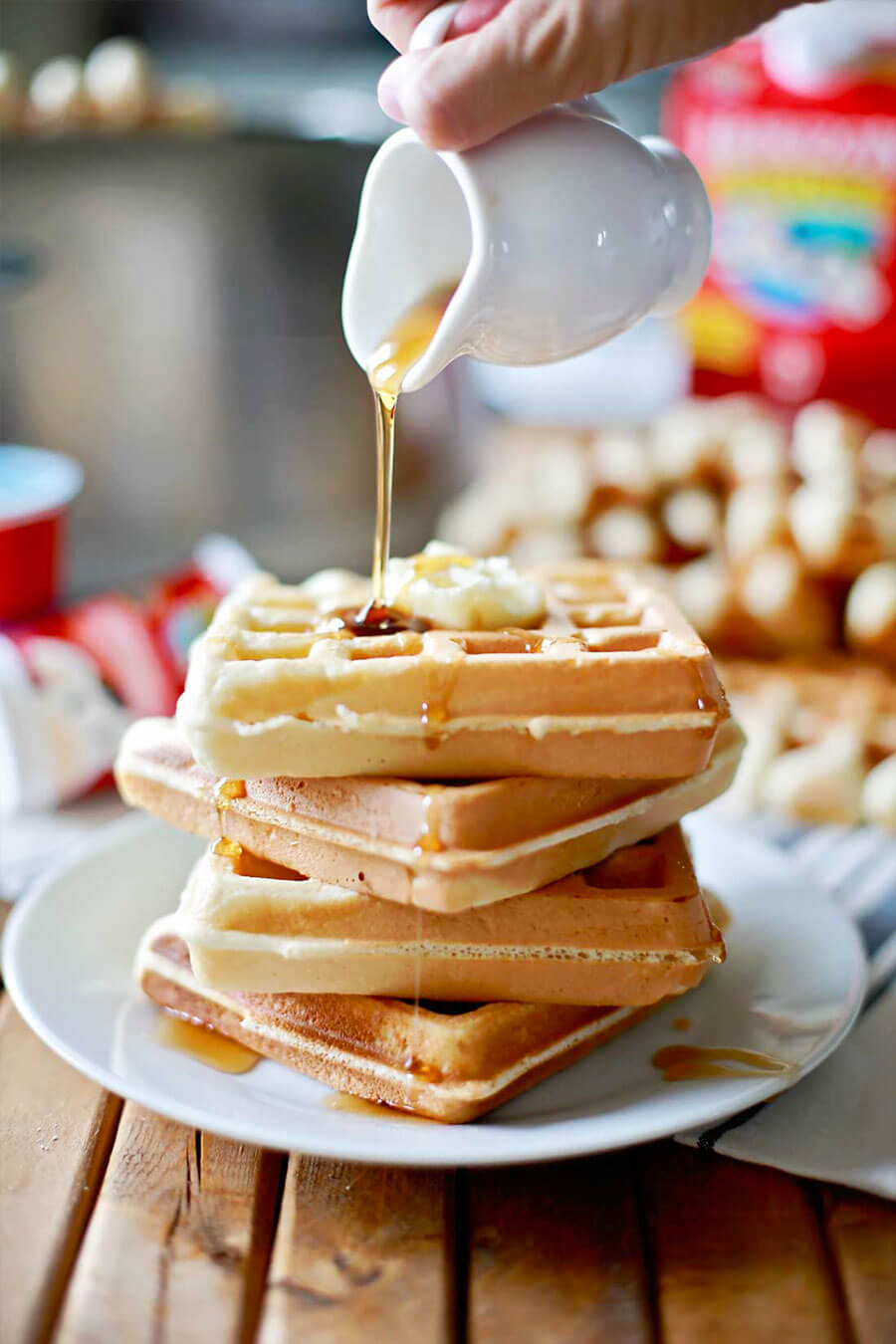 As a full time working mama I can tell you I love when my kids go back to school, and I get some uninterrupted hours to get crap done. But mornings at our house are often hectic. My kids are in a French Immersion program, where they take half of their classes in French each day. It is an amazing program, and we have loved seeing our children progress in their language and speaking abilities. And have really benefited from it during our travels.
When we moved a year ago, we ended up living quite a ways from the nearest school that offers the program. We decided it would be worth it to drive them 30 + minutes to school each day to keep them in the French.
While I love the program, it makes mornings tough. Because we live a half an hour away, we have to get started early in the mornings, and we need systems in place to help things on track. I count on my routines to make our mornings function smoothly.
Our back to school routines include things like laying out clothes and backpacks the night before, but they also mean planning ahead for meals. I pre-pack lunches (check out this post for ideas), I also have a self serve option available where I prepare bins with mom-approved lunch options for the kids who want to assemble their own. And most importantly, I have a hot and tasty breakfast option premade and ready for mornings that don't go as smoothly as we'd like.
Ideally, I would get up every morning and make a hot and ready to eat breakfast for my kids while they get ready. I, of course, would have already been to the gym, and showered and gotten myself made up. With no lack of sleep. We would eat at a leisurely pace, as a family, and everyone would pitch in the clean up. Then we would head to school, and arrive early.
(Excuse me while I snort laugh)
I am sure there are families out there who have mornings that resemble this, but mine is not one of them. With a husband who is a flight attendant, and frequently out of town, and a heavy work from home load myself, I barely have time to shower, let alone make a big fancy breakfast every mornings.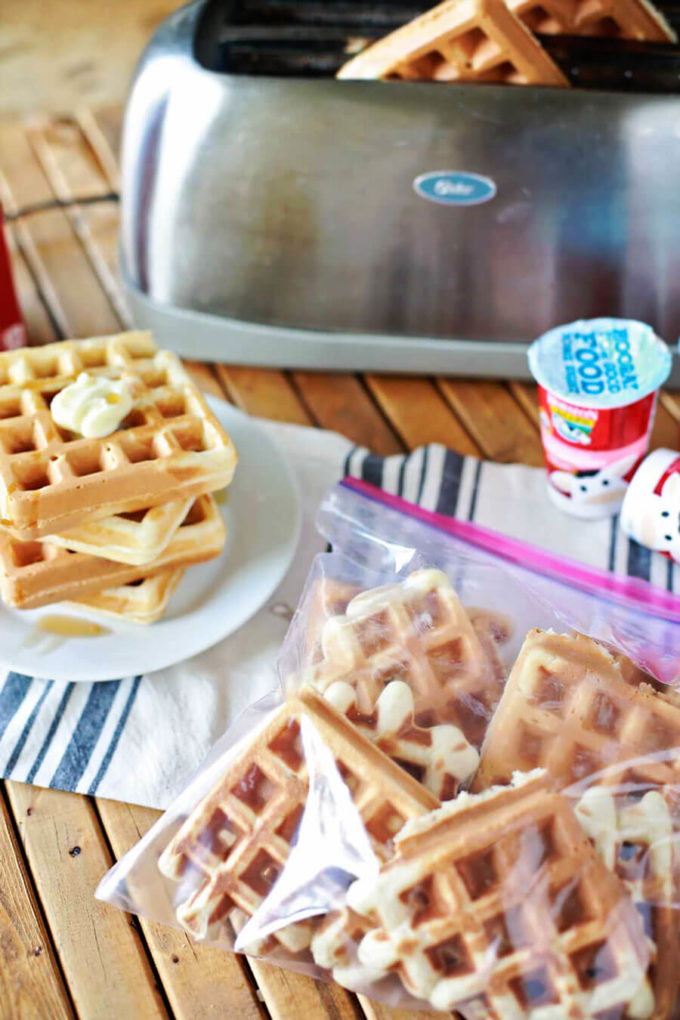 Enter my systems. I know my limitations, and getting up early to make a hot breakfast isn't going to happen every mornings. So to help my kids get a hot homemade breakfast, I started making breakfast foods ahead of time and freezing them. My kids LOVE toaster waffles. But I want to feed them ones that are far more nutritious than the ones I find in the freezer aisle at my local grocery store. What did I do? I made my own! And they are so good.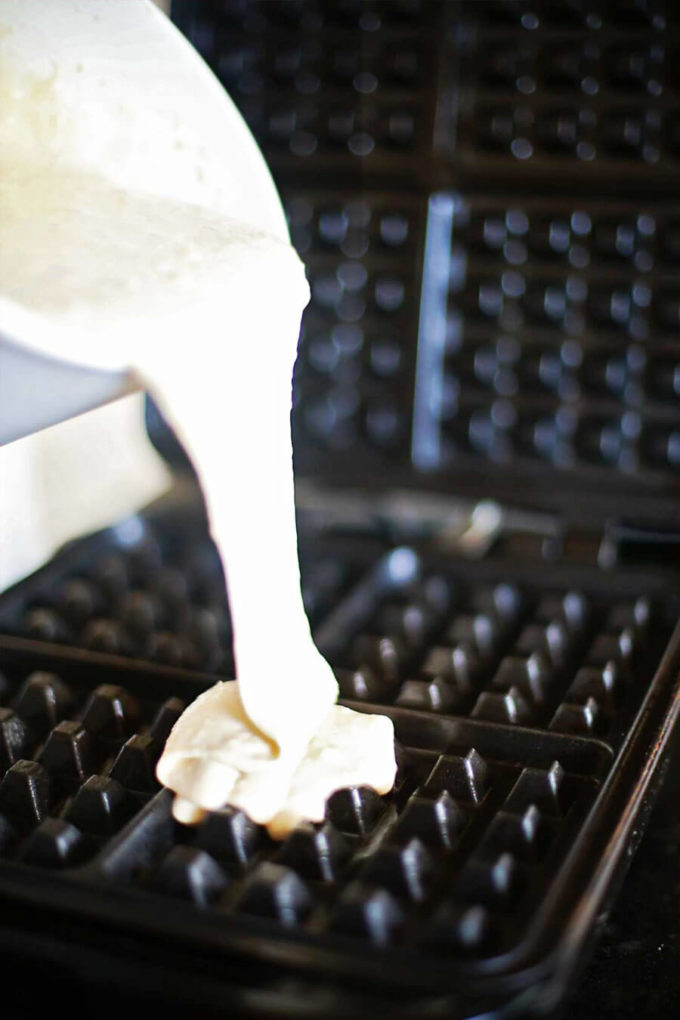 I love that I can make a big batch using Horizon® organic milk and individually freeze the waffles. On school days, while everyone is getting ready at a different pace, my kids can help themselves, and pop a homemade waffle in the toaster, and top with fresh fruits, organic jams, etc. and serve it alongside some Horizon® Yogurt. They still get a made with love, hot breakfast I can feel good about, but in a way that makes life easier for me. And they love it!
And guess what? They are also awesome in lunches. My kids loving taking the Horizon® yogurts, fruits, and some of these pre-made waffles for lunch too! It is a total win.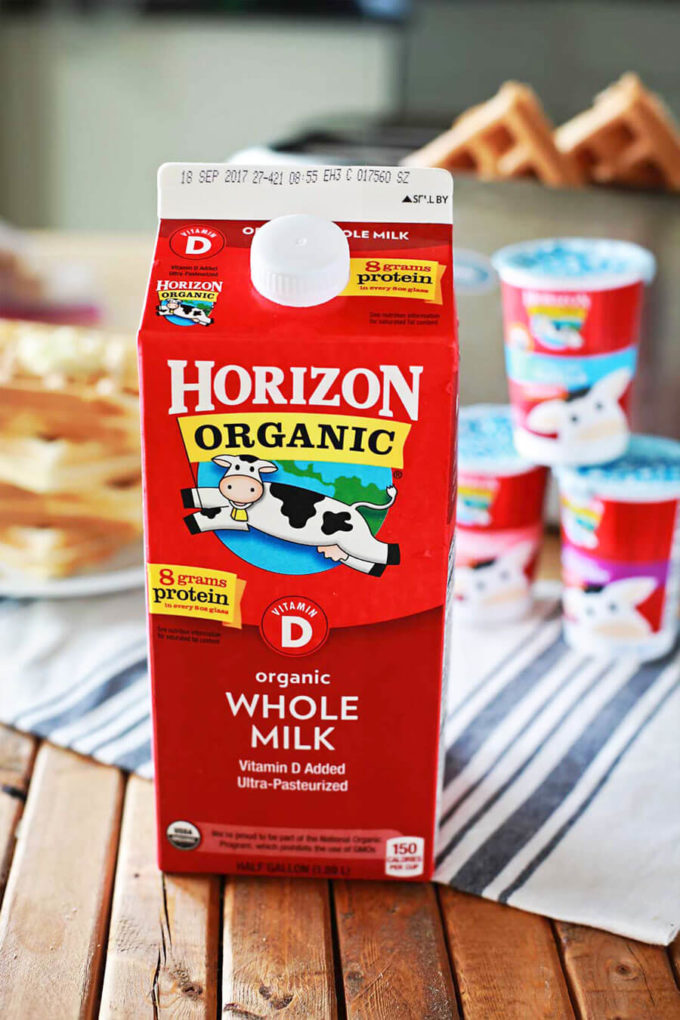 I love the Horizon® organic products. The milk is a good choice for both my family and the environment because it comes from cows who haven't been given growth hormones or antibiotics. And cows raised on farms that follow sustainable organic practices. And I love that it comes in Gallon and Half Gallon sizes.
And the butter makes a great addition to waffles as a topper because it starts with fresh, sweet, organic cream. Throw in some organic fruit, and a cup ofHorizon® organic yogurt, what could be better than that?
You can learn about Horizon® organic products here : Horizon® and connect with Horizon® on Facebook, Instagram, Twitter, and Pinterest.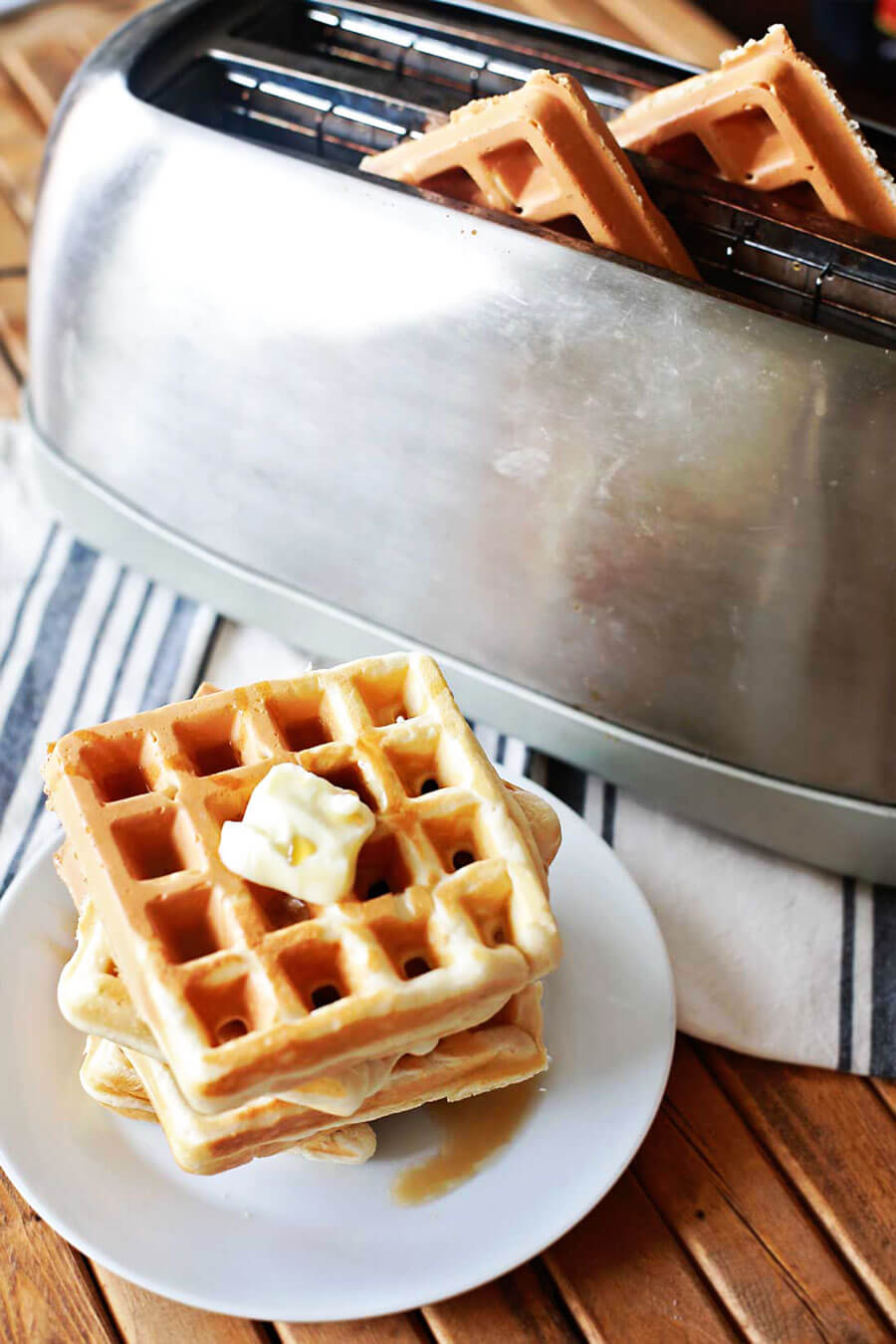 These waffles are super easy to throw together, and to scale. I will often double or triple the batch to make sure I have plenty for the upcoming week. Then I just partially cook the waffles, let them cool in full, and freeze them!
In the mornings, the kids can pop them in the toaster, put on their topping of choice, and enjoy with a tall glass of Horizon® organic milk! A great breakfast, little to no mess, and best of all ZERO mom guilt.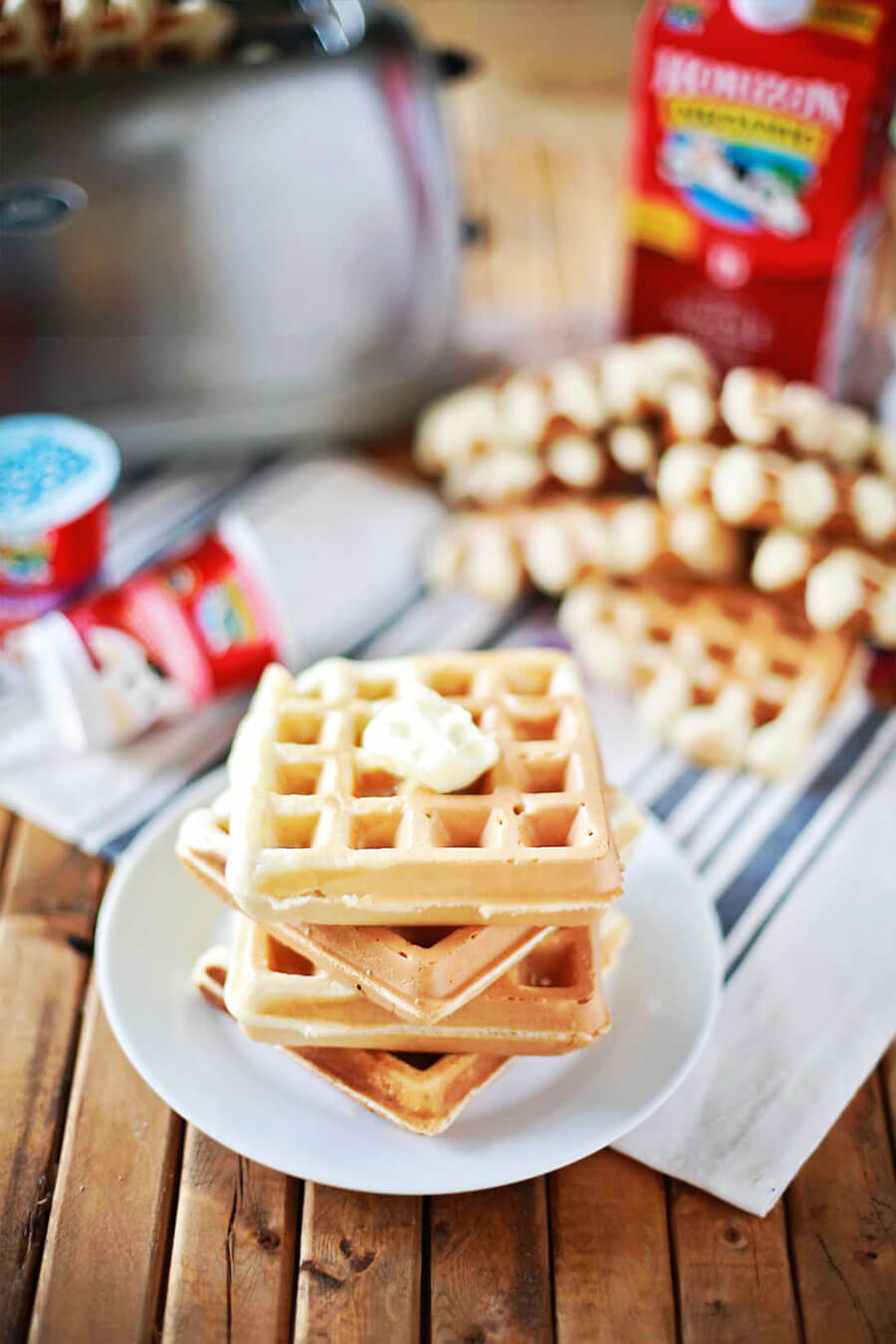 I call that a back to school win. Share your back to school wins, and tips for easier mornings in the comments!
Ingredients
3 cups organic flour
1 Tbs baking powder
1 1/4 tsp salt
3 large organic eggs
2 Tbs tablespoons sugar
1 1/4 cups Horizon® Organic milk
1/4 cup water
1/4 cup buttermilk
1/4 cup vegetable oil
1 tsp vanilla

Topping suggestions

Horizon® organic salted butter
Fresh fruit
Instructions
In a mixer, beat eggs and sugar together with a hand mixer on medium speed for 1 minute.
Add water, Horizon® Organic milk, oil, buttermilk and vanilla, mixing well until combined.
In a medium bowl combine flour, baking powder and salt mixing well.
Add the dry ingredients to the mixer bowl, mixing on medium/high for 1 minute until just combined.
Heat waffle iron
Spray with non stick spray
Pour 1/2 cup of batter onto the waffle iron,
Cook about 1 minute until formed, but not browned.
Remove from waffle iron.
Cool completely on cooling rack.
Place in freezer or vacuum seal bags and freeze.
Before serving, toast in toaster until brown.
7.6.4
993
https://www.eazypeazymealz.com/homemade-toaster-waffles/
I picked up everything I needed for these waffles at my local Walmart.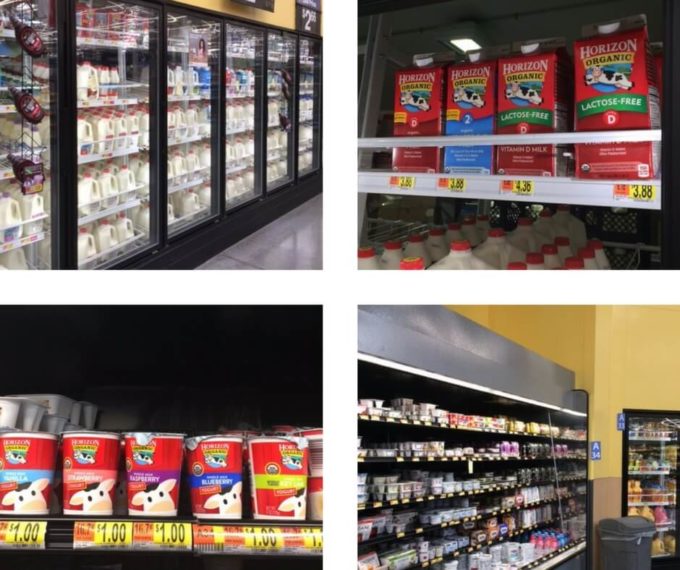 Pin to your Breakfast board on Pinterest:
Get EZPZ Updates In Your Inbox!