This post is sponsored by Mirum, all opinions are my own
HOW TO BREW (AND FIND) A PERFECT CUP OF TEA:
Find your perfect tea at Walmart.com Tea Shop by taking the Tea Quiz and learn how to brew the perfect cup for a flavorful, delicious, beverage perfect for your tea moments.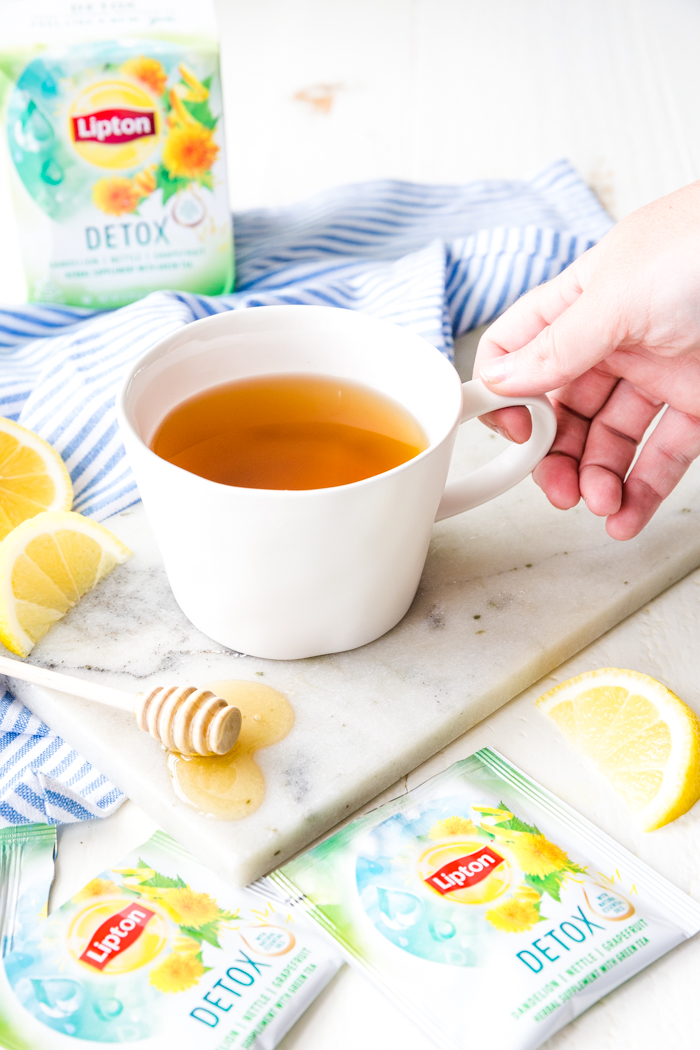 As a busy mom, taking moments for myself to detox and reset can be difficult. However, one of the things I do daily is take time to relax with a great cup of Lipton Herbal Detox.
After spending a few months almost constantly traveling, taking tons of flights, changing time zones and climates constantly, and eating out far too often, I knew I needed a little reset.
Lipton Herbal Detox was the perfect option for me. It is a bold but smooth and  promotes well-being.
It is a green tea blend containing dandelion, nettle, and grapefruit. Great for helping me bounce back to me.
It took me awhile to figure out which tea was best for me, but now that I have it, I love my morning tea moments.
Do you want to discover new teas?
Did you know you can take a Tea Quiz to find out which type of tea is best for your "Personali-tea"?
Discover all the possibili-teas and TAKE THE QUIZ HERE.
What is your personali-tea? Share your results in the comments.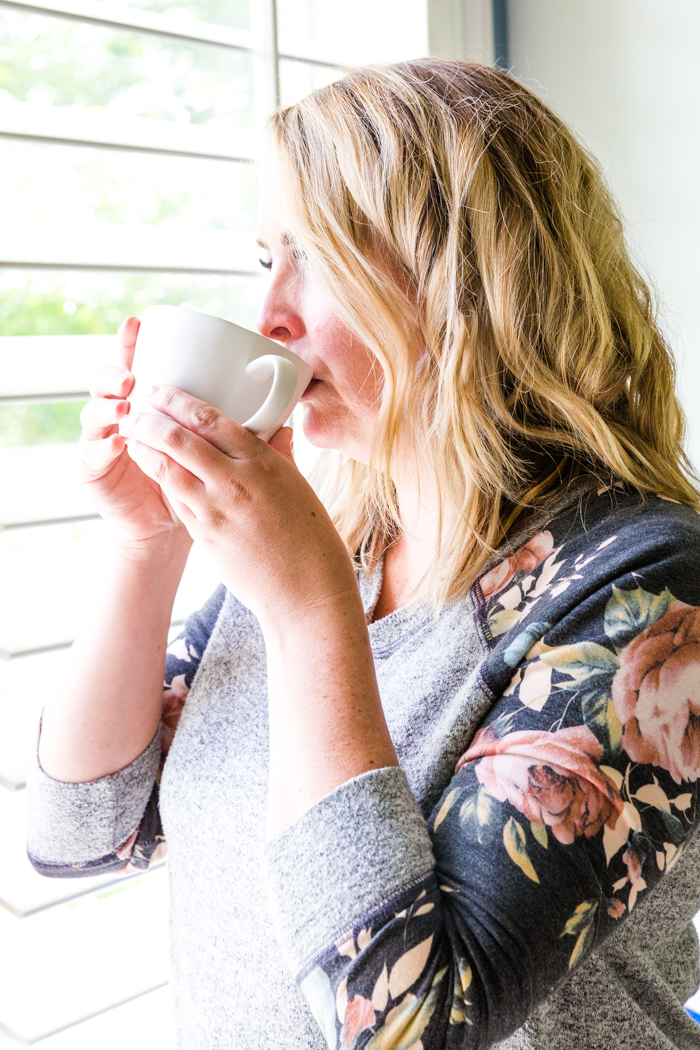 I find that different tea is great for different occasions, but for my tea moments, Lipton Herbal Detox was the perfect choice!
This herbal infusion is made with carefully selected botanicals blended with green tea and grapefruit essential oil. It tastes great, and I feel great after drinking it.
And I love that I can order it online from the Walmart.com tea shop, and have it waiting at my door when I arrive home from my travels.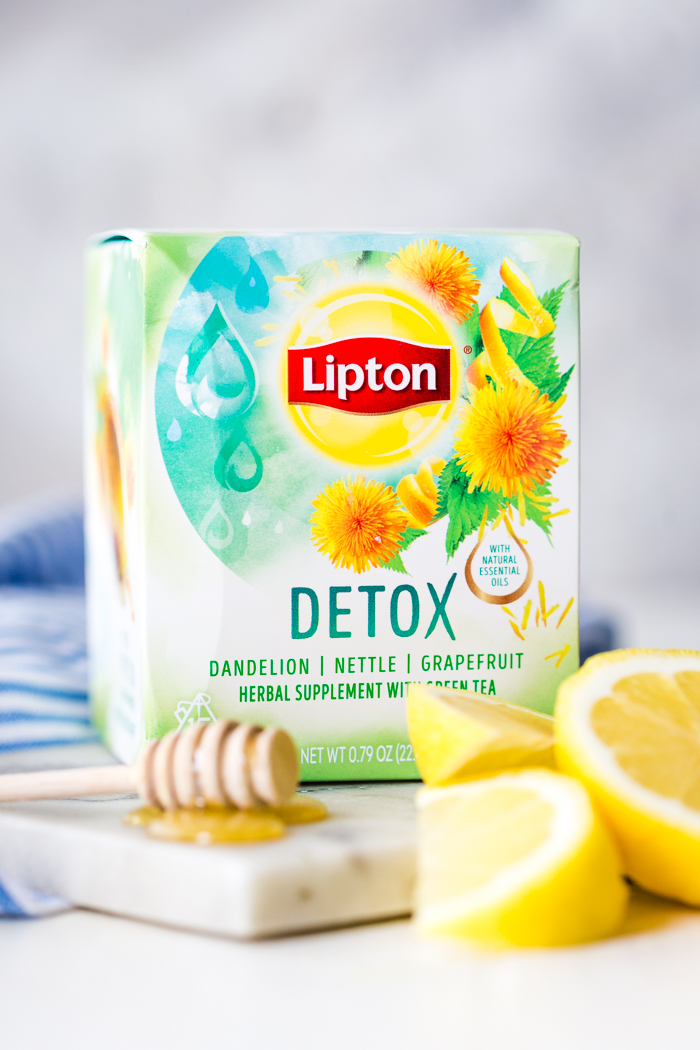 The Walmart.com Tea Shop has a great selection of teas suited to every mood and preference, whether you want a hot mug of comfort, a detox tea like me, or a tall cool glass of refreshment, they have a tea for you! 
With brands like Lipton, TAZO, Pure Leaf, and Pukka you will find a variety of flavors, and the exact tea you're looking for when you have a tea moment or need a little break.
You can find a huge variety of tea options in the online tea shop and a select variety in store as well. Which tea is right for you? Did you know you can take a Tea Quiz to find out which type of tea is best for your "Personali-tea" on discoverteashop.com?
Head to a Walmart.com or discoverteashop.com, discover all the possibili-teas!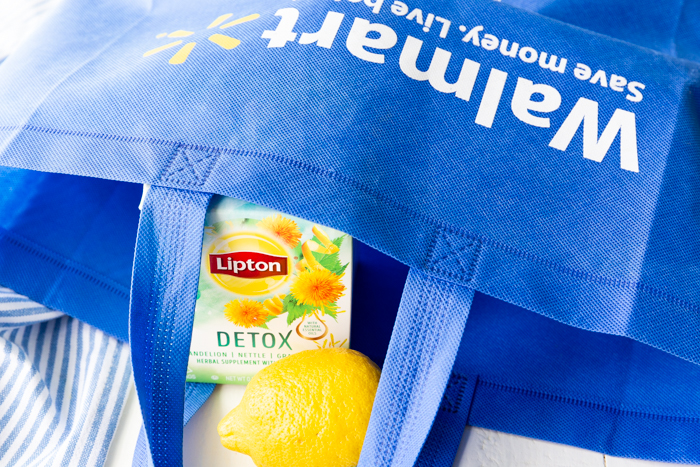 Choosing The Right Tea For the Occasion
Drinking tea has a lot of benefits, like the perks of drinking a beverage rich in antioxidants. But each combination of herbs is created for a purpose.
If you want to RELAX, try Lipton Stress Less or TAZO Calm Chamomile.

It's no secret that certain herbs have been known to have relaxing benefits. You'll find many of those same herbs in these delicious teas.

Looking for FLAVOR? Try Lipton Strawberry Watermelon or TAZO Wild Sweet Orange. Each sip will be a flavorful adventure with these two teas.
Maybe you are like me and need a reset or are interested in WELL-BEING. Try Lipton Detox or TAZO Zen. When it comes to well-being, your tea can do a lot.
And let's not forget those days we are dragging and need a little PICK-ME-UP.

 

Lipton Black Tea or TAZO Awake English Breakfast are the perfect boost! These carefully crafted tea blends are made to provide

the pick-me-up you need to not just get through your day but rock it!
Once I figured out what the perfect tea for me was, I was determined to have the best cup of tea I could get. So, I went to work figuring out how to brew the perfect cup.
I am going to share with you everything I have learned about brewing the perfect cup of tea.
HOW TO BREW A PERFECT CUP OF TEA: 
Brew your tea one cup at a time.

Place tea bag into mug.

Use cool water, freshly heated, and pour over the tea bag.

Steep for the proper amount of time depending on the tea (4-6 minutes for Lipton Herbal Detox)

Remove the tea bag.

Add fruit, lemon, honey, sugar to your tea as desired.

Enjoy!
Step One: BREW ONE CUP AT A TIME
Perfect tea is brewed one cup at a time. The perfect cup of tea is not made in bulk.
The Lipton Herbal Detox is not loose-leaf, rather comes in individual packets for single serve brewing.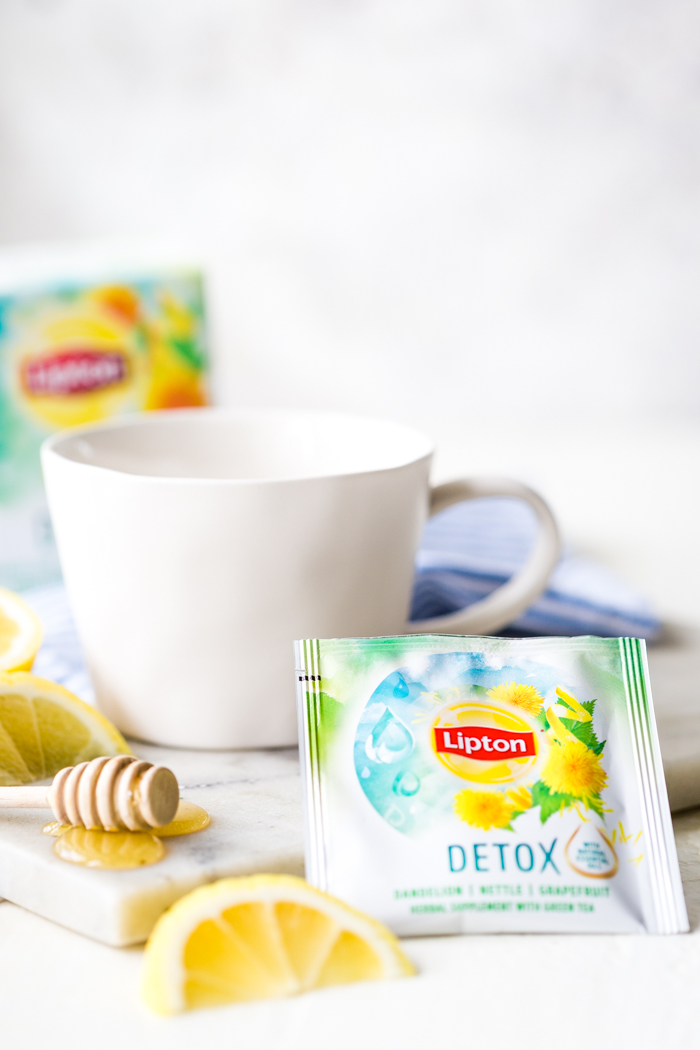 Step two: Place Tea Bag In Mug Before Pouring The Water
Instead of pouring a cup of water and dunking the tea bag into it, put your tea bag into the bottom of the mug, and pour your heated water directly over top.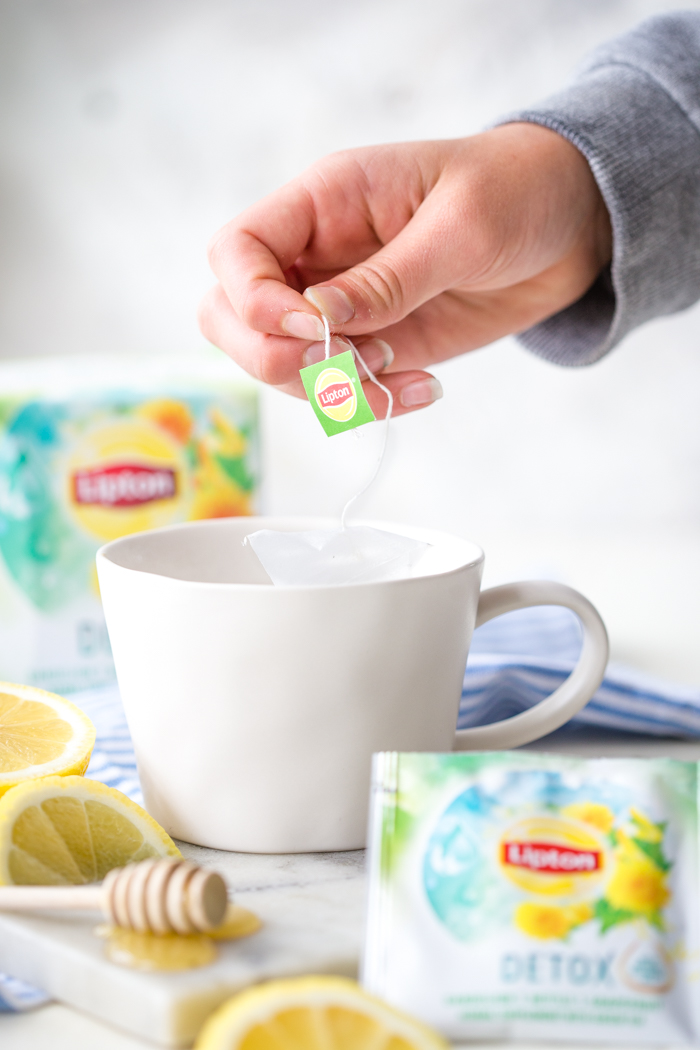 Step Three: Be Selective About Your Water
Once your tea bag is in your cup, you will want to pour your hot water directly over the tea leaves. But not just any water will do.
The water you use makes a difference in the quality of your cup. Use:
Fresh water.

Cool water.

Oxygenated water – Water that hasn't sat around so all the oxygen leaves it.
What does this mean? It means you should fill your kettle with FRESH water, that is cool.  Then heat the water.
Never use tepid, long-standing, pre-heated or hot tap water as it will not have nearly as much oxygen, and you won't get as flavorful a cup!
It is also important to heat your cool, fresh water in to the right temperature:
For green teas, heat it to the point where steam is starting to come out, and bubbles are just beginning to form.

For oolong teas, heat the water until the bubbles start to release and it is beginning to boil. This will produce a stronger steam.

For black tea, allow the water to come to a gentle boil since this will produce more steam.

Step Four: Steep Tea For the Right Amount of Time
One you have poured your heated water directly over the tea bag, you wait.
Let your tea steep. But for how long?
Again, it depends on the type of tea, check the package directions for the perfect amount of time. For Lipton Herbal Detox, a green tea infusion, it is 4-6 minutes (source: https://www.lipton.com/us/en/our-teas/detox-herbal-supplement-with-green-tea.html).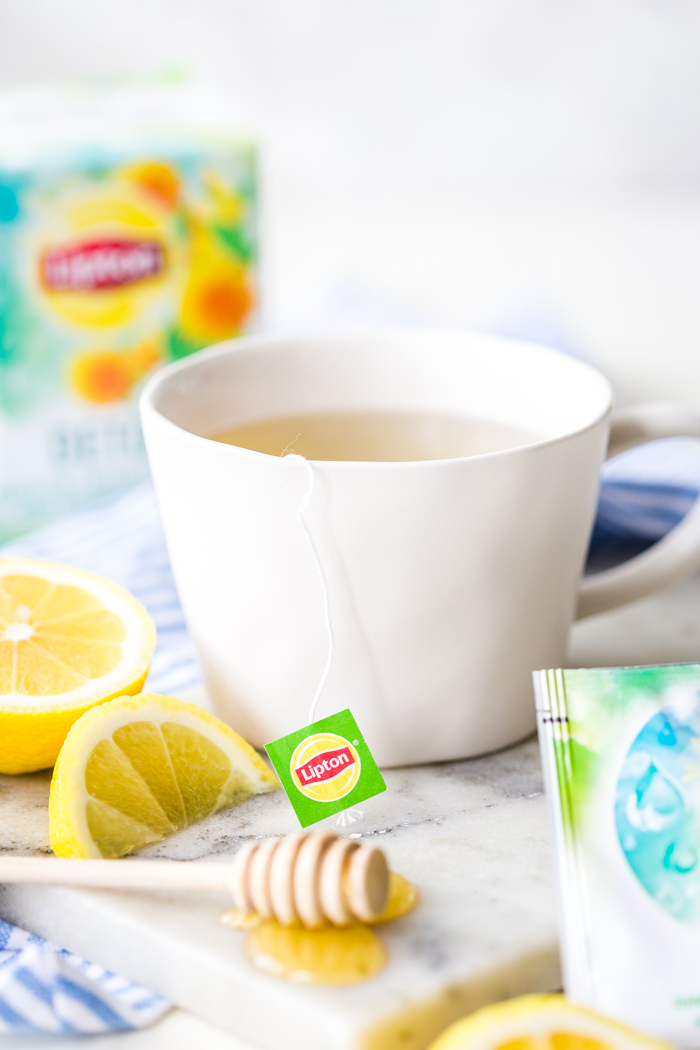 Step Five: Remove The Tea Bag
Now you  remove your tea bag and dispose of it! It is almost time to enjoy your tea.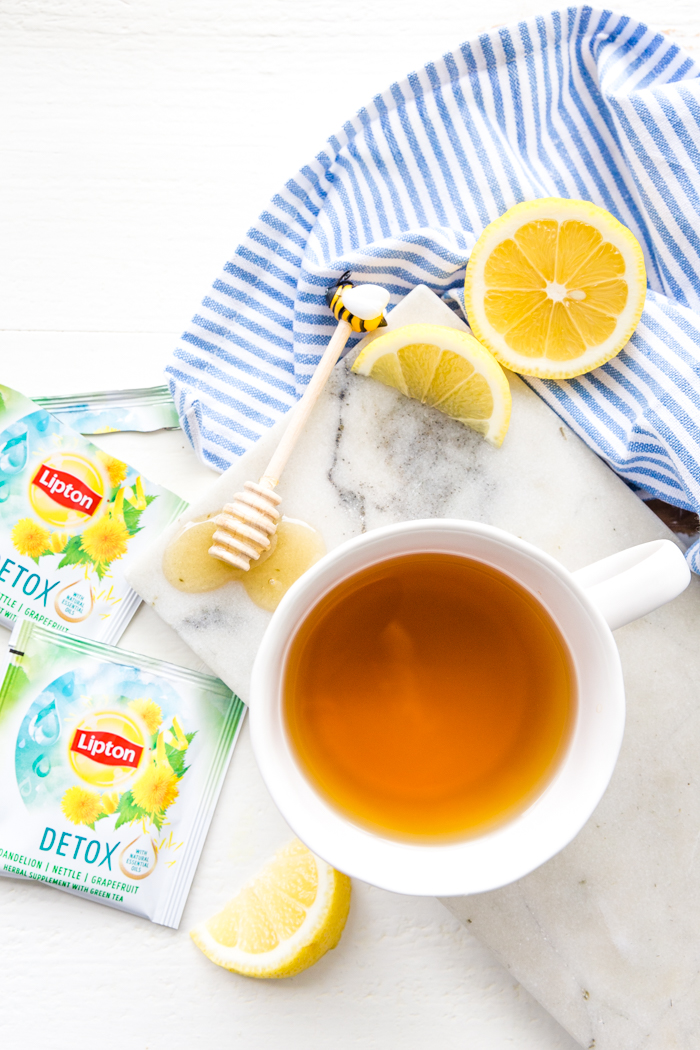 Step Six: Add Extras, if Desired
Once your tea has finished steeping, you can customize it to your preference by adding in anything you want.
I always love a little squeeze of fresh lemon or a dollop of raw honey.
Fruit is also a great addition to a cup of tea.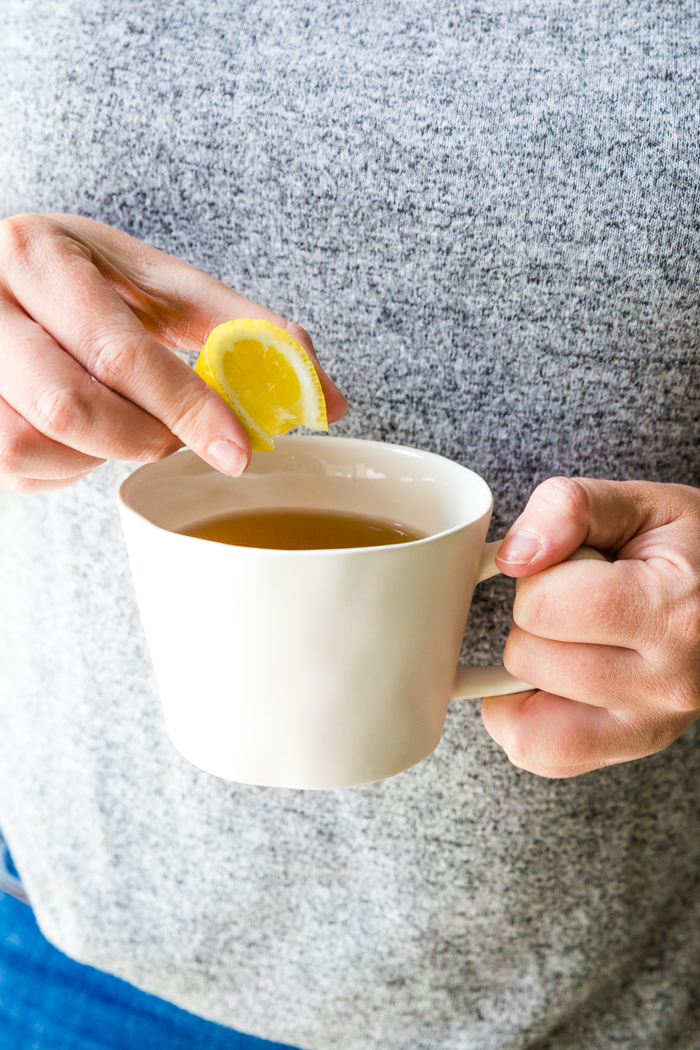 Step Seven: ENJOY!
Last but not least, enjoy your tea moment, that escape from the hectic craziness of your day, that time spent focused on you.
For me it is a moment I take for myself to promote well-being. But there are tons of fun possibili-teas for your tea moment!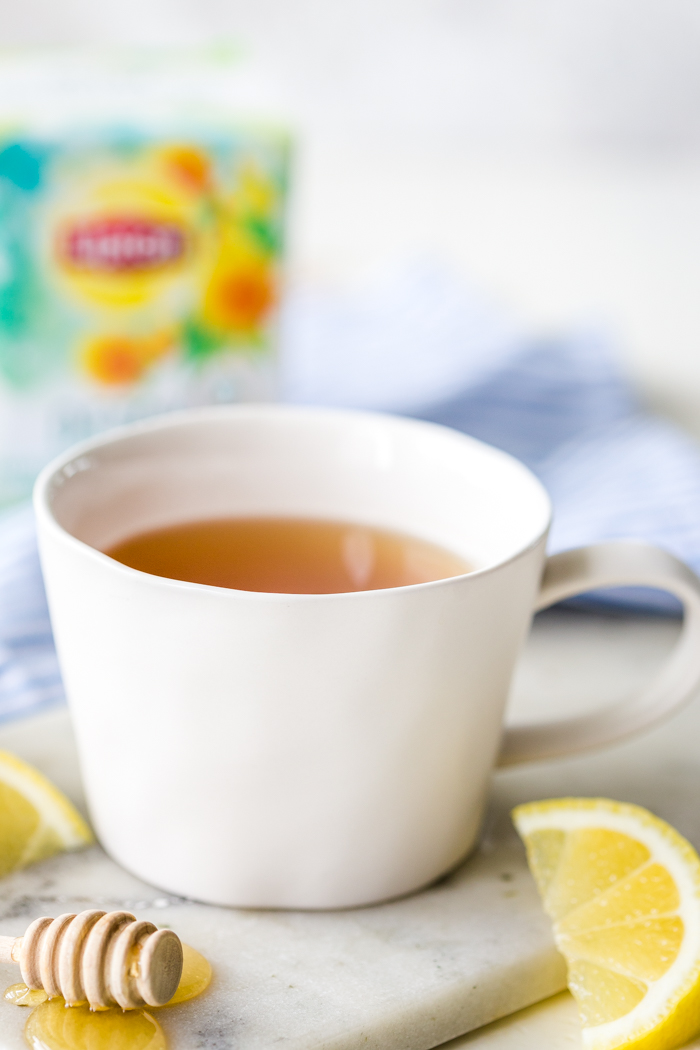 Pin to your "How-To" board on Pinterest so you can reference how to brew the perfect cup!

Other Recipes: