Scrumptious lemon cupcakes are topped with a tart raspberry buttercream making these Raspberry Lemonade Cupcakes a true taste of Summer!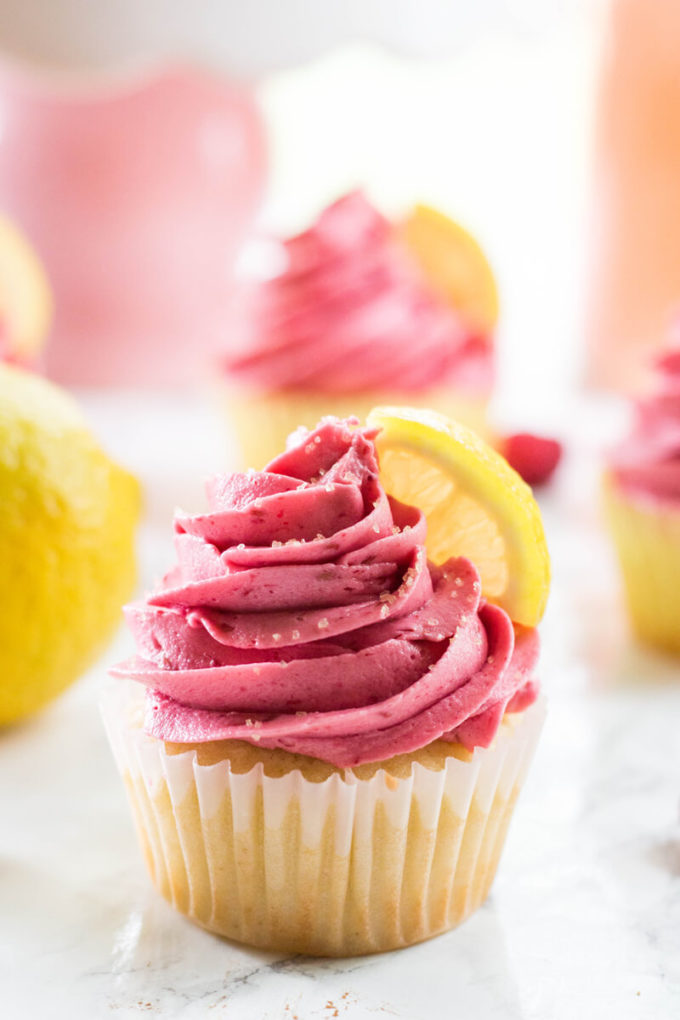 Raspberry Lemonade Cupcakes
©Eazy Peazy Mealz by EazyPeazyMealz.com
Pin it to your Desserts board to SAVE it for later!
Follow Eazy Peazy Mealz on Pinterest for more great tips, ideas and recipes!
Hey everyone it's Alli again from Tornadough Alli! I can't believe that it is already August, where has this Summer gone? Next month (at least here in MN) we are already going back to school. Seems so sudden to me, but all time get's thrown out the window in the Summers here.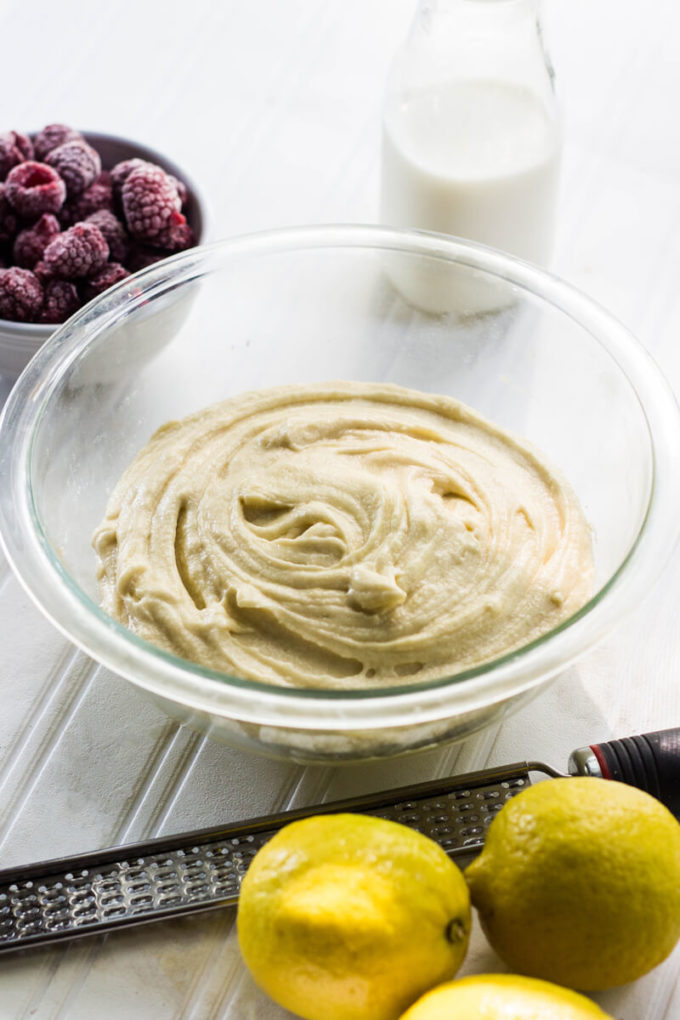 Finally with our Summer sports winding down, we had baseball everyday for 7 weeks straight, we can slow down a little bit and enjoy the simple things.  And nothing beats the heat and says simple more than a tall glass of lemonade! Cool, crisp on a hot day…just screams Summertime to me. What else screams Summertime? Well these seriously delicious Raspberry Lemonade Cupcakes!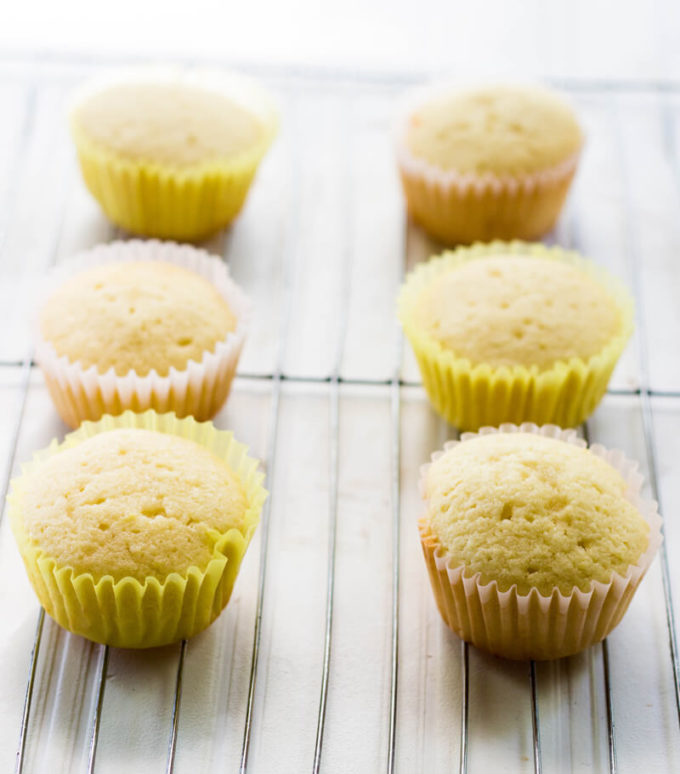 Who thought that turning a drink into a cupcake could taste so good! These cupcakes are hands down one of my favorite fruity treats out there! You have two amazing fruity flavors combining together to make one awesome hand-held treat.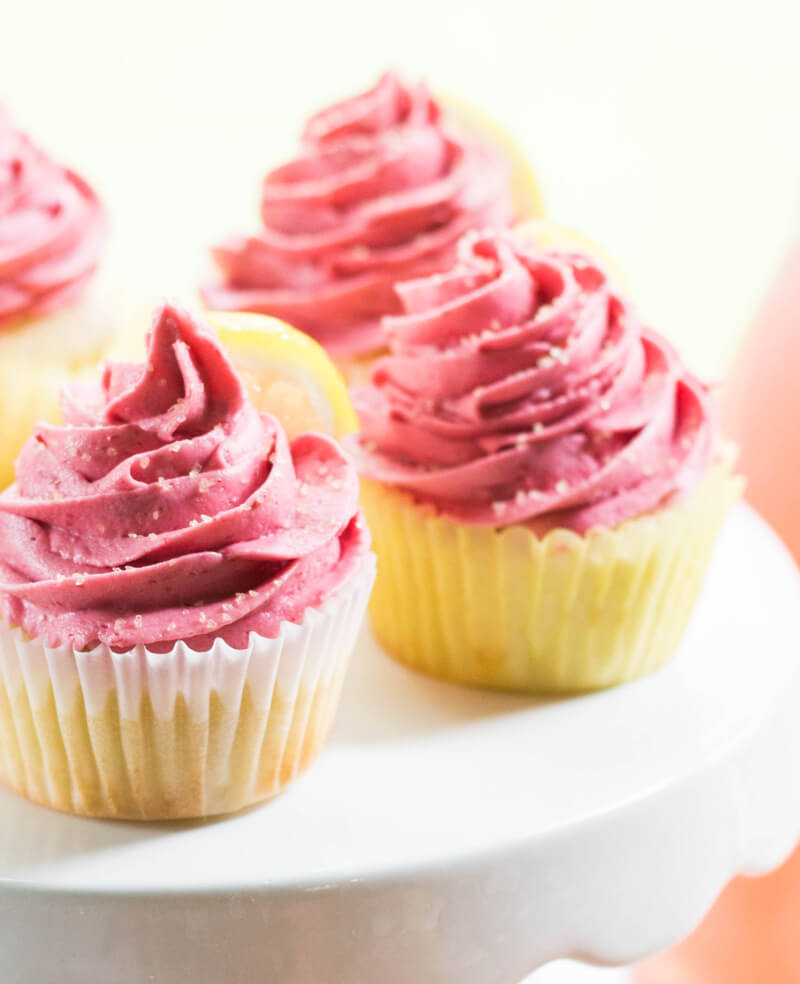 I have to admit, out of all the buttercreams that I have made (and that is A LOT) this one is by far my favorite. Tart raspberries are reduced down into a jam like state and mixed into your creamy butter and blended with powdered sugar. It has just the right amount of raspberry flavor where it doesn't over power the cupcake and you can truly taste both raspberry and lemon simultaneously!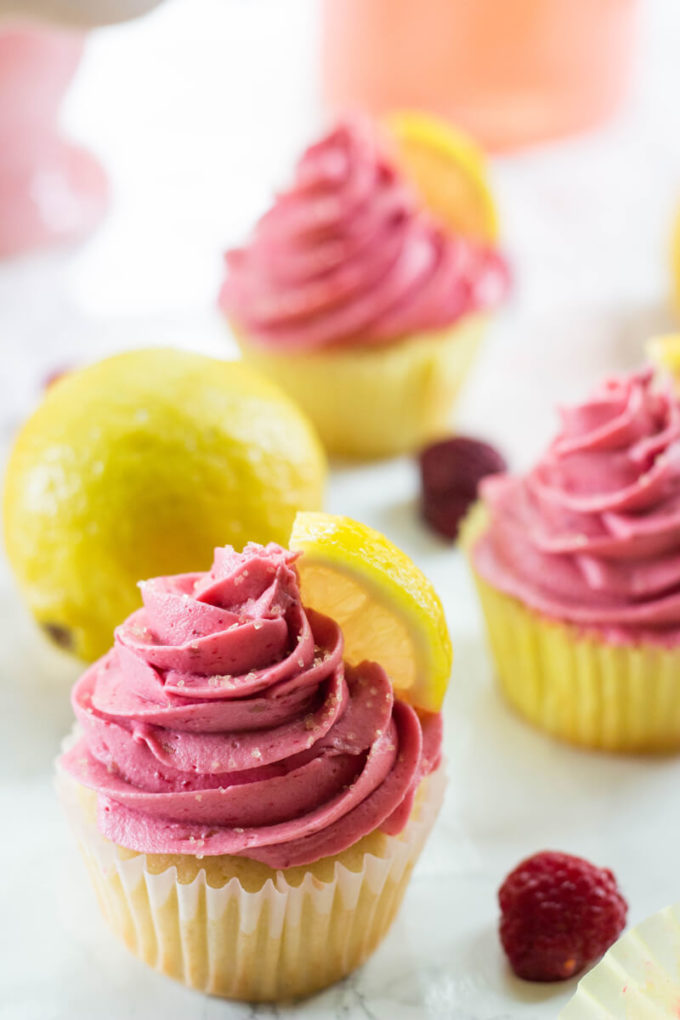 I've been having some fun in the buttercream department this year, if you wanna see some of the fun flavors I've created you can check them out here and here! Buttercream as well as cupcakes seem endless on flavor possibilities and I'm completely okay with that!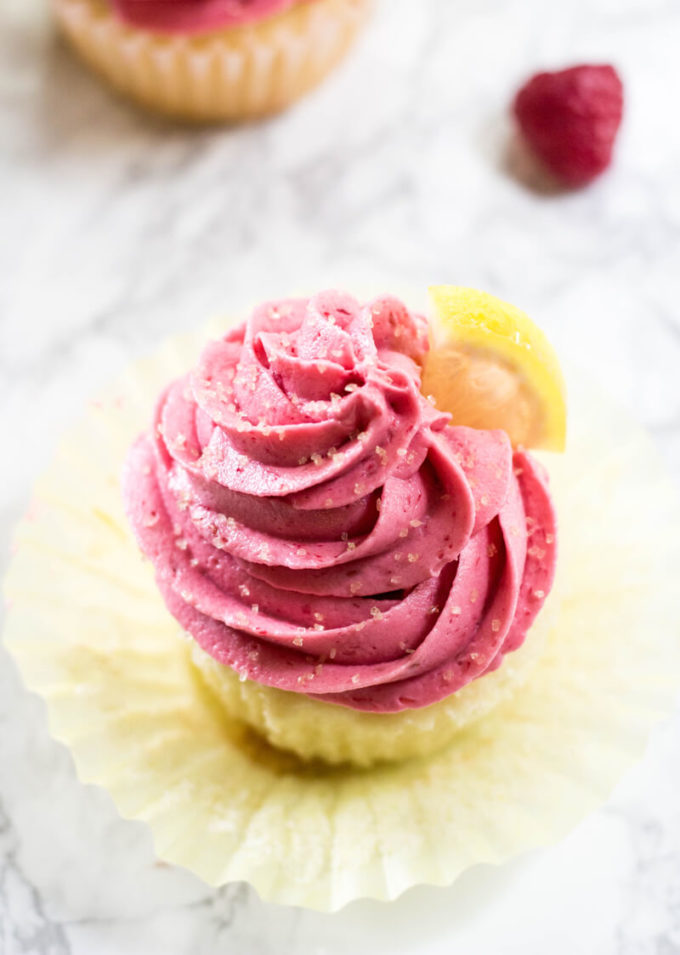 Now who is ready for a deliciously refreshing recipe?
Allison Miller
Yields 12-14
Raspberry Lemonade Cupcakes
Light and airy lemon cupcakes are topped with a sweet raspberry buttercream frosting making these Raspberry Lemonade Cupcakes a great Summer refresher!
1 hrPrep Time
20 minCook Time
1 hr, 20 Total Time
Ingredients
Cupcakes:

1 stick salted butter, softened
1 cup sugar
2 eggs
1 tsp vanilla extract
1 tsp almond extract
1 1/2 cup all-purpose flour
2 tsp baking powder
1/2 cup milk
Juice from 1 lemon
Zest from 1 lemon
Decorative sugar
Lemon slices

Raspberry Buttercream:

1 stick butter, softened
1 cup shortening
1 1/4 cup fresh or frozen raspberries
2 Tbs lemon juice
4-5 cups powdered sugar
Instructions
Preheat oven to 350 and line a 12 count muffin tin with paper liners, set aside,
In large bowl or bowl of a stand mixer beat together your butter and sugar until light and fluffy.
Add your eggs and extracts, lemon juice and zest and continue to mix until blended.
In a medium bowl sift together your flour and baking powder.
Alternate adding your dry ingredients and milk into your butter mixture in about 3 separate additions. Making sure to mix well after each addition.
Add your batter evenly to prepared muffin liners and bake for about 20 minutes or until center when poked with toothpick comes out clean.
Let cool in pan for about 5 minutes before removing to wire rack to cool completely.
Meanwhile to make buttercream, in sauce pan add your raspberries and lemon juice and heat on medium high until berries get soft and are easy to mash with spoon. Reduce head and continue stirring off and on until they have reduced and they can coat the back of a spoon.
Let cool completely (putting in freezer will speed up the process).
In large bowl add your butter and shortening and beat together until light and fluffy.
Once cooled add your raspberry sauce and beat until incorporated.
Adding 1 cup at a time pour in your powdered sugar and mix, keep adding powdered sugar until desired consistency is reached.
Add your buttercream to a piping bad fitted with a large start tip and pipe onto cupcakes.
Decorate with decorative sugar and lemon slices if desired
7.6.4
794
https://www.eazypeazymealz.com/raspberry-lemonade-cupcakes/
Pin to your CUPCAKES board: