Saunté Claus Teacher/Neighbor Gifts
A fun and tasty gift idea for neighbors or teachers! If you have one of those hard to buy for people, don't just give them a gift card, give them the gift of good taste with this fun idea.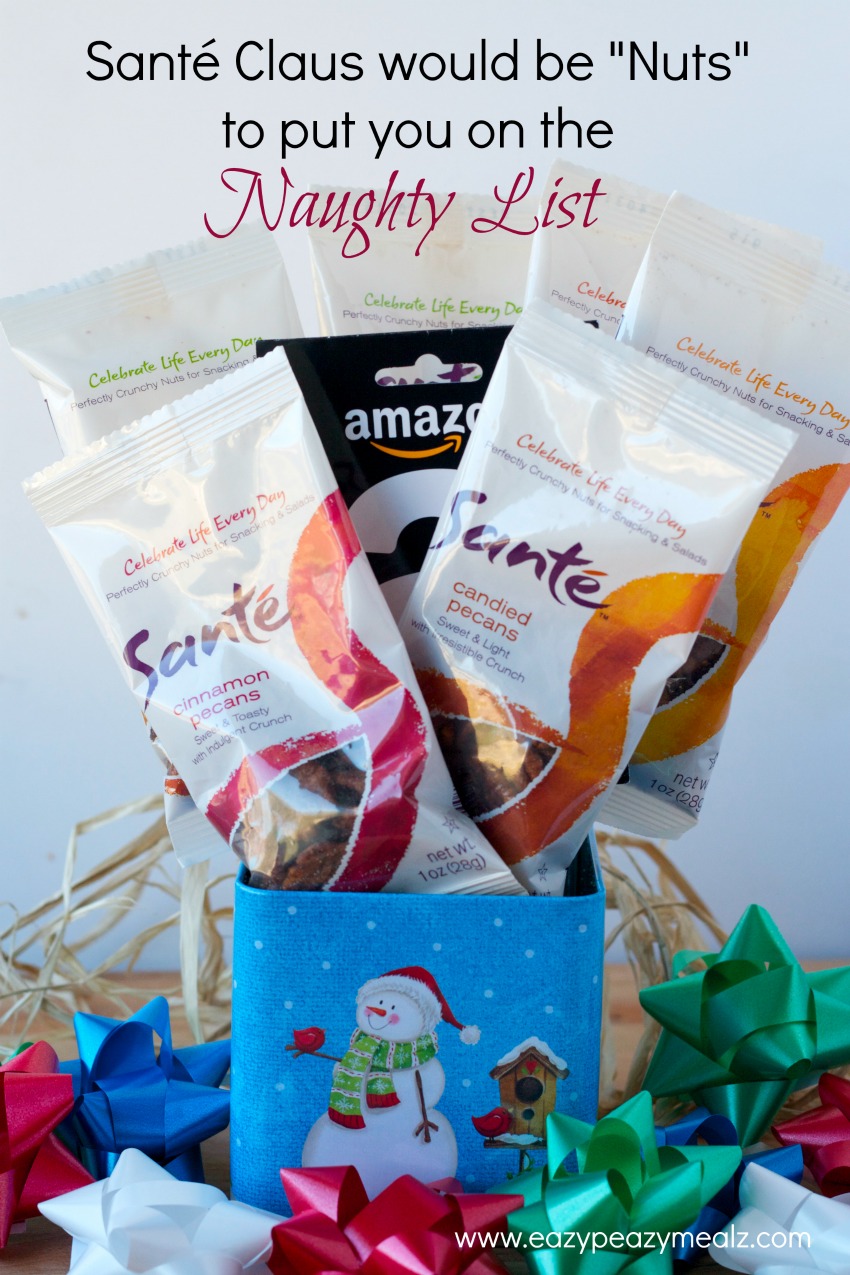 You may or may not remember the Pistachio Crusted Halibut I posted a few months back. The absolute definition of "drool-worthy" and my ideal lunch. Well, that awesome halibut came together in just a few moments because the nuts were already candied. And oh so well. They were Santé Nuts Candied Pistachios.
The awesomeness of that fish gave me a great idea for a tasty holiday gift, one using those same types of nuts.
Santé Nuts are wonderful and come with a heart warming story about a single mom trying to make ends meet, who ends up starting a profitable business right from her kitchen! One of those great entrepreneurial stories. But beyond the story is the flavor. These nuts taste amazing. They are hand roasted and spiced or sweetened.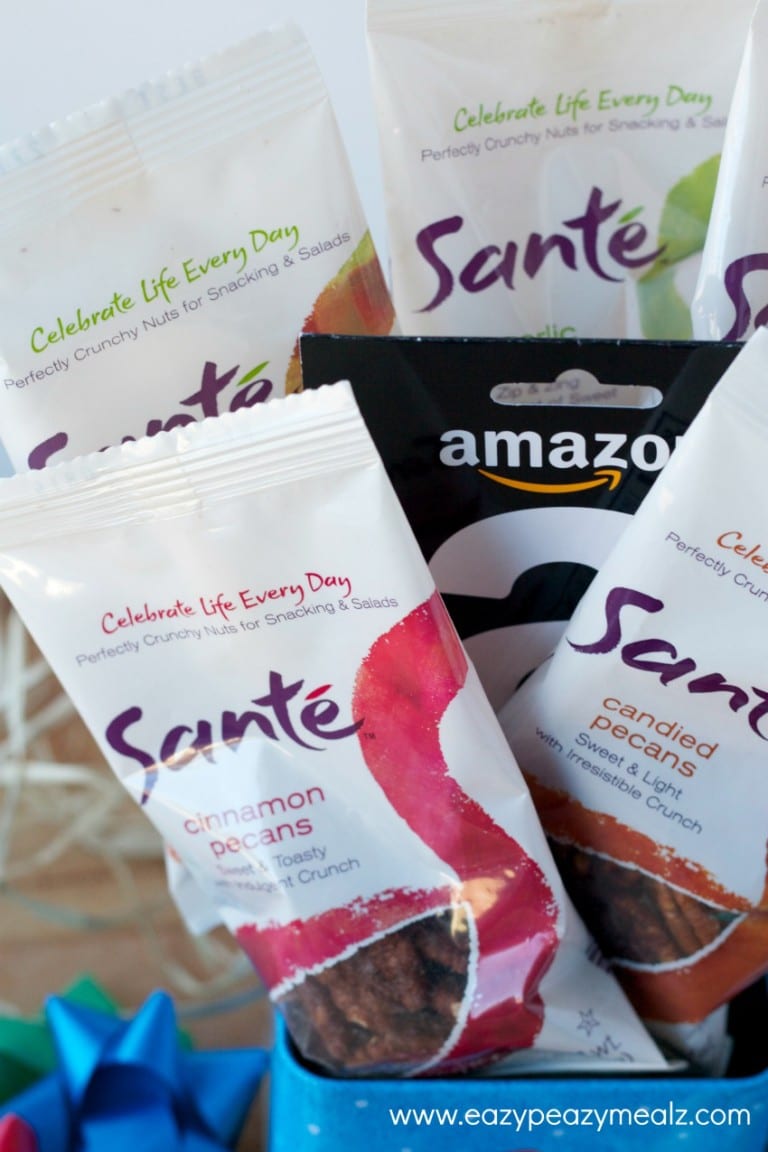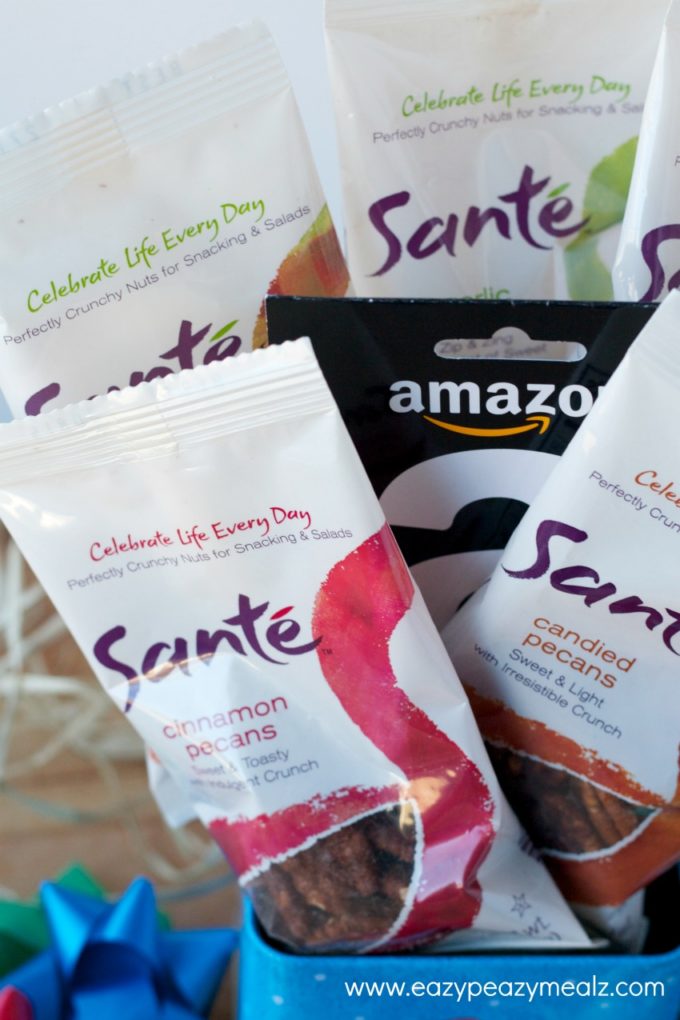 I gave Wassil Punch Kits to my kid's teachers this year, but couldn't help but think these nuts would make a great gift idea during the holidays, so I had to do something fun with them, as they are so good and have the perfect name for a Christmas gift!
I made a cute tag that reads:
"Santé Claus would be "Nuts" to put you on the naughty list!"
Then I made a darling nut bouquet with a gift card in the center. You could also make a bigger bouquet and have it be studded with gift cards, and homemade goodies like Monster Cookies and Tabasco Truffles if you wanted it to be a bigger gift, or for a family instead of an individual. It was really easy to make, I just got some craft foam and put it in the bottom of a cute festive tin, and then I got drink stir sticks and taped the nuts to them, and used them to anchor into the foam block.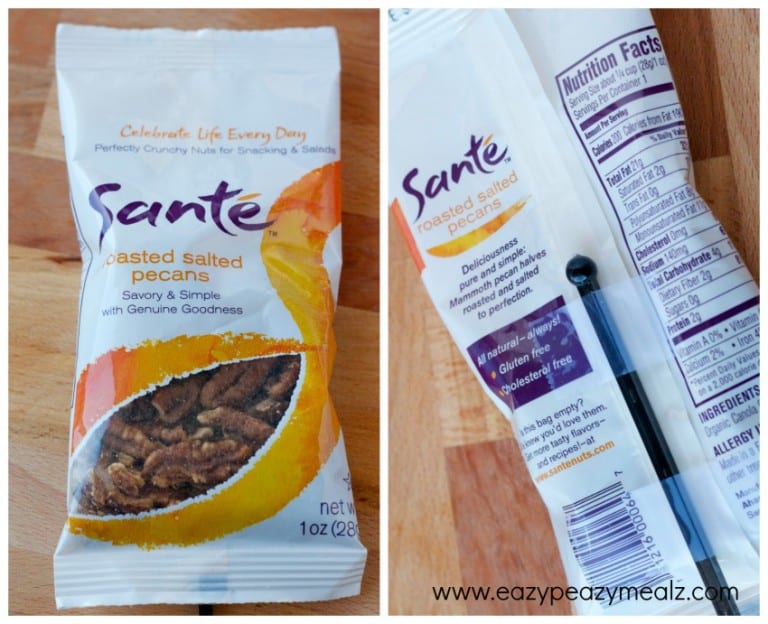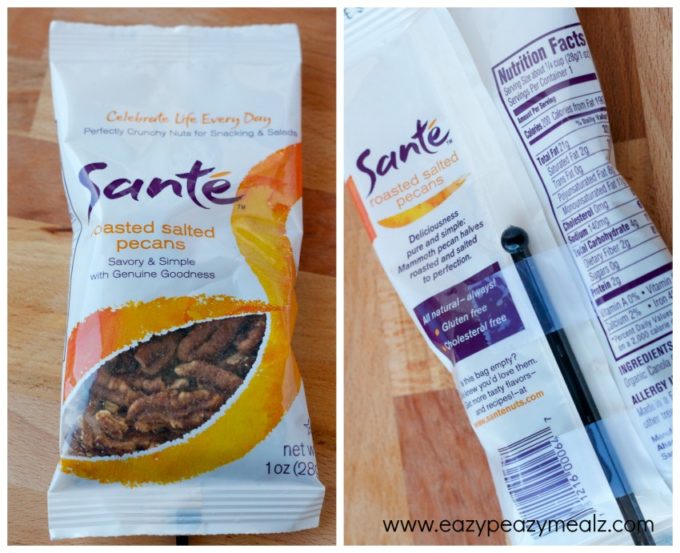 Now tell me what family, friends, teachers, or neighbors wouldn't want this?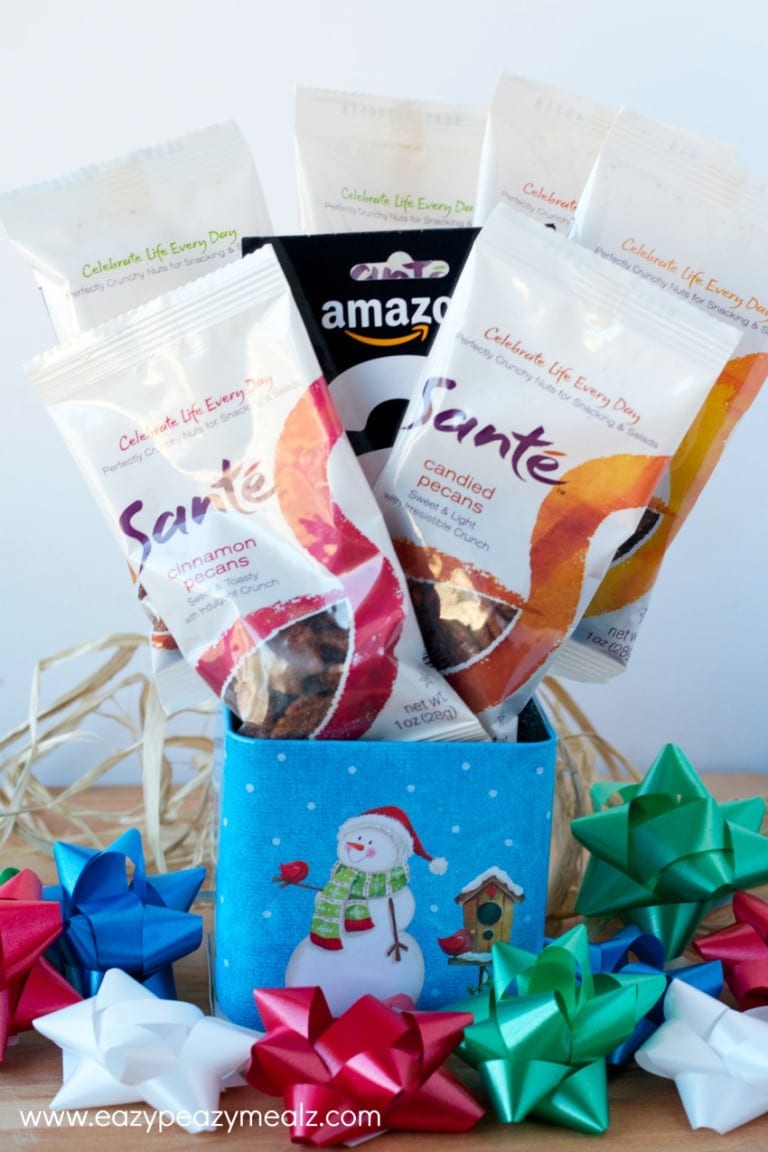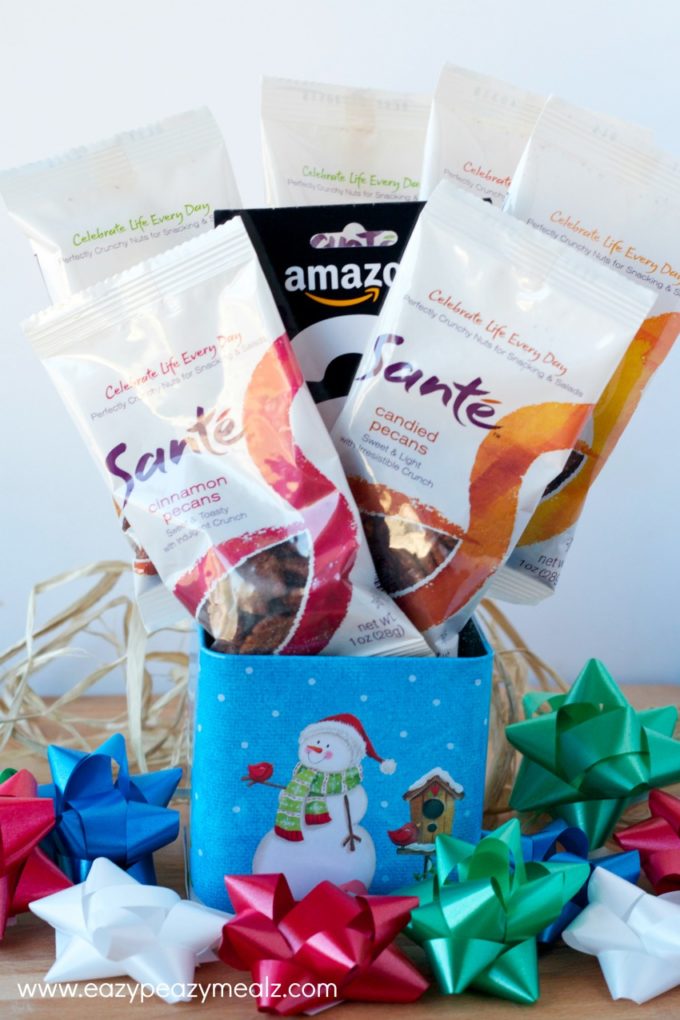 What kinds of food gifts do you usually give?
Another great gift idea: Wassil Punch Gift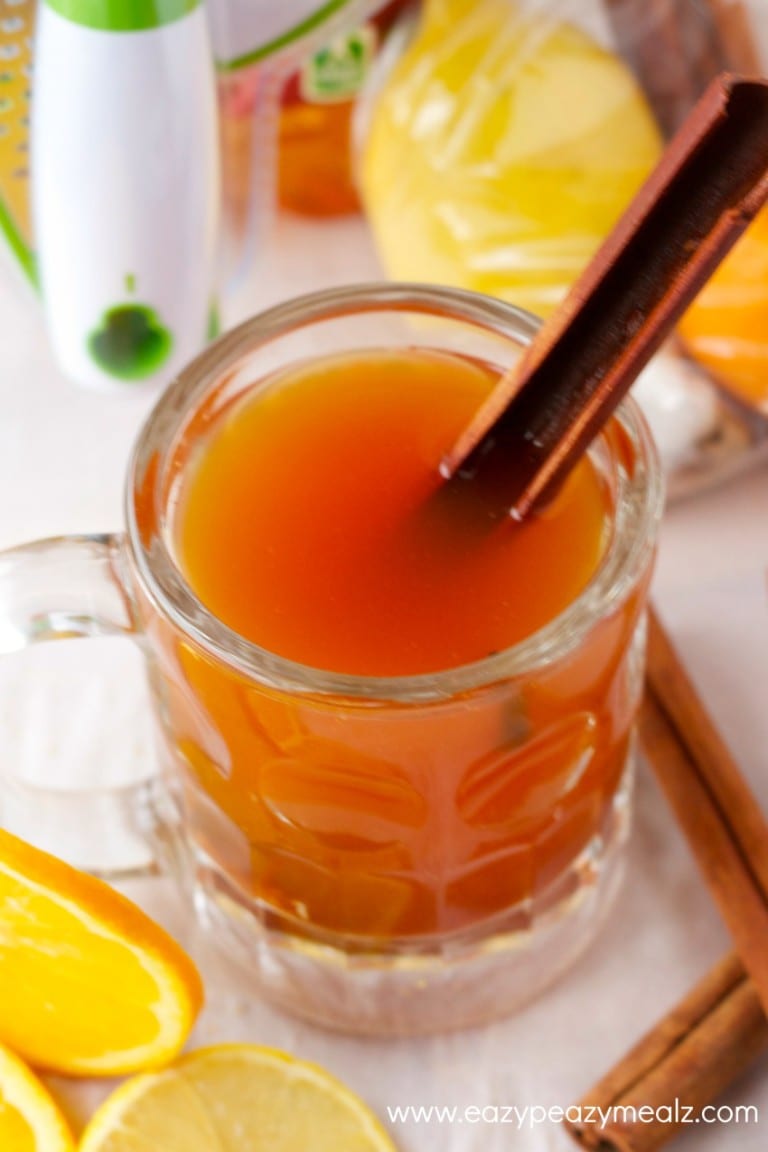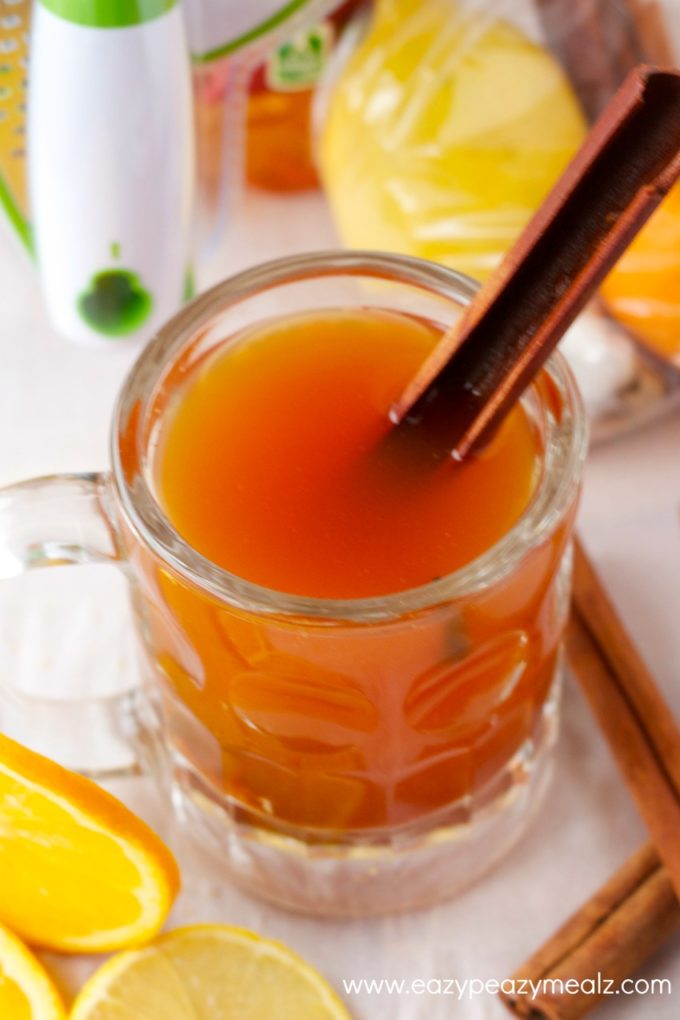 For some fun holiday recipes and ideas be sure to check out these fun Graham Cracker Houses and Peanut Butter Snowman Cheesecakes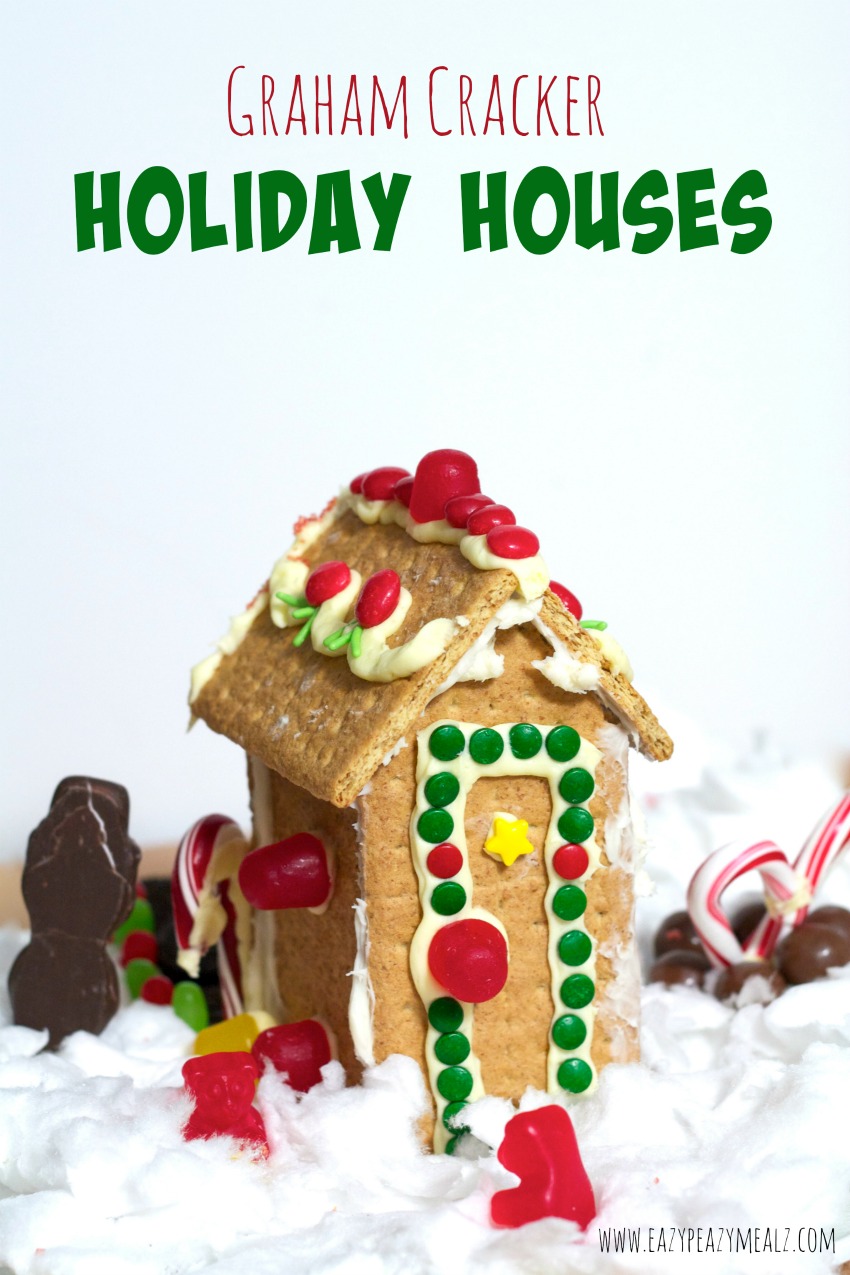 Snowball Cookies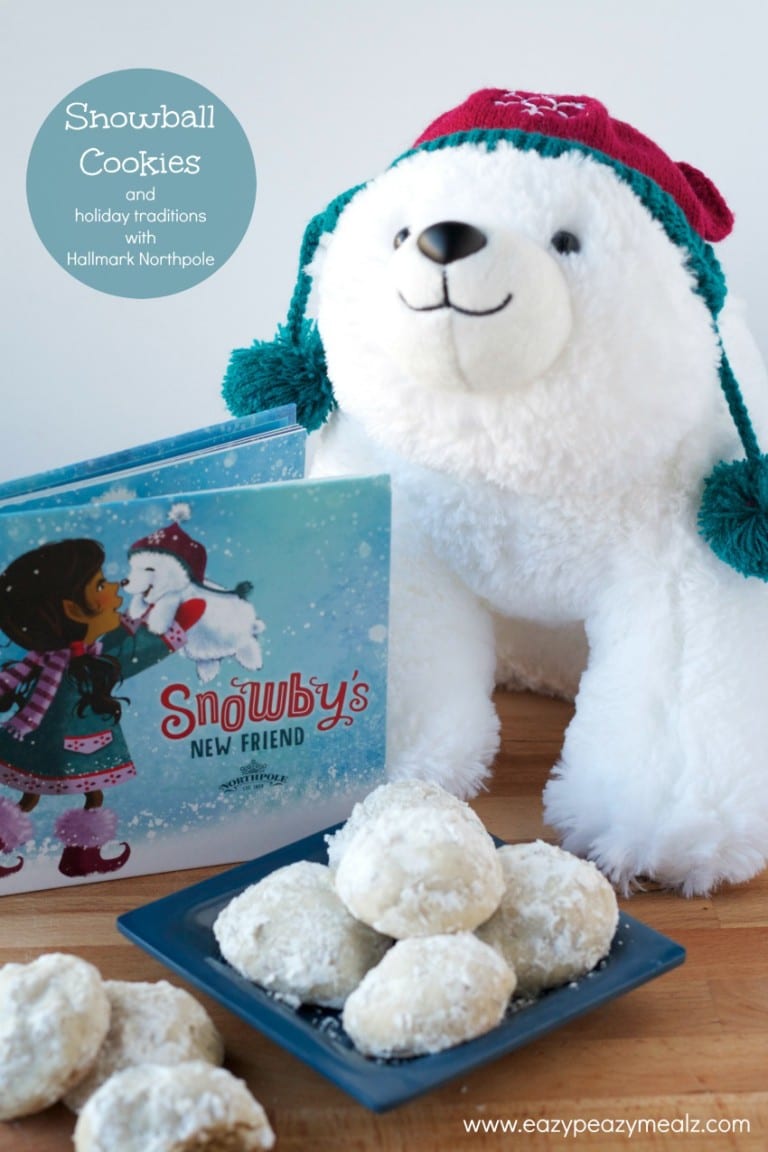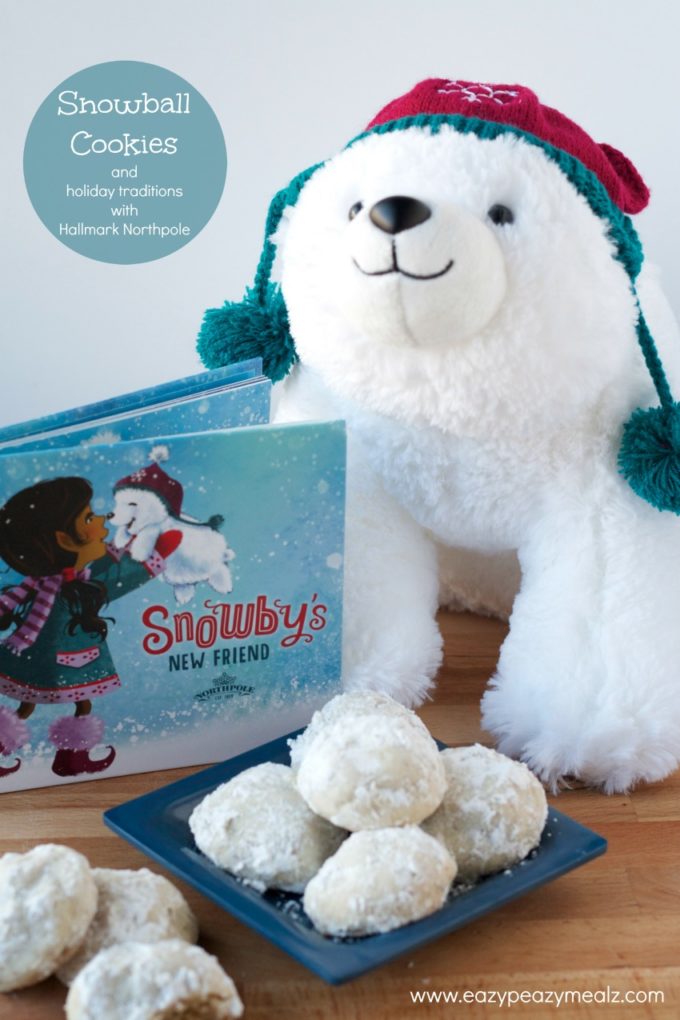 Or this Raspberry Chocolate Yule Log