Thank you Myrtle Beach for the complimentary visit to enjoy your beautiful area. All opinions are my own.
A Foodie's Guide to visiting and enjoying the culinary side of Myrtle Beach!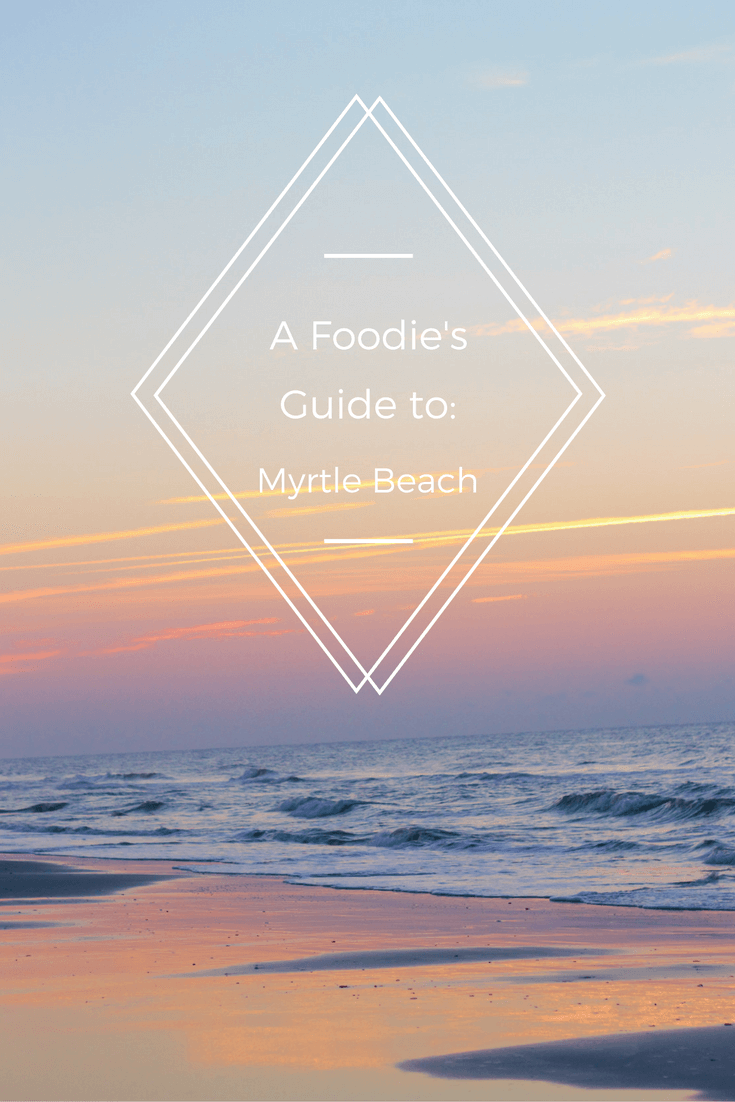 Things to do in Myrtle Beach, South Carolina:
Myrtle Beach is huge you guys, 60 miles of gorgeous beaches, so many fun places to eat, and some hidden treasures to visit. It will be a good time for everyone whether you're traveling with family or friends.
I visited during what they call their "second summer". The 60 days following actual summer is prime time to visit the area! You're able to avoid the tourist crowds while still enjoying the warm weather and fun atmosphere.
Where to stay:
Myrtle Beach Marriott Resort & Spa at Grande Dunes
8400 Costa Verde Drive Myrtle Beach South Carolina 29572 USA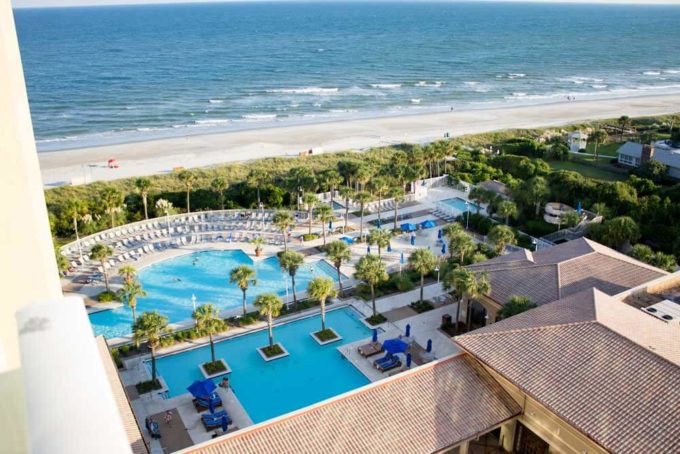 This gorgeous hotel sits right on the beach. It's also about a 30 second drive into town, even though it seems further because it's so hidden away by all the foliage that surrounds the property. That's right, the beach out the back door and town out the front, while being a quiet sanctuary. That's what I call winning.
With 14 floors, the hotel has amazing views, be sure to ask for an ocean view room when booking. The rooms are spacious with super comfy beds. My personal favorite, the shower heads. I know, weird, but it's so hard to find a good shower head when vacationing and these did not disappoint. They were huge with the perfect water pressure. The hotel also offers a delicious breakfast at its restaurant, Ocean's on 82nd. I loved the food there so much that I've recreated one of the recipes for you all to try! Check the blog, it is coming soon.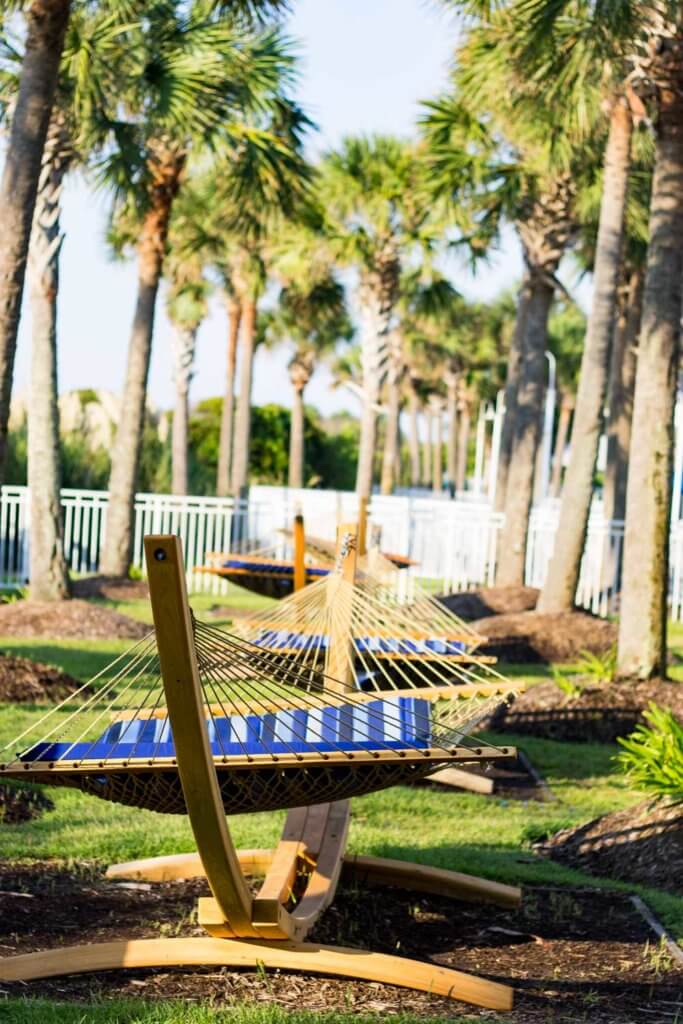 Where to Eat in Myrtle Beach:
There is an abundance of dining options at Myrtle Beach from seafood to cocktails and desserts. Let me tell you about a few of my favorites:
3751 Robert M Grissom Pkwy, Myrtle Beach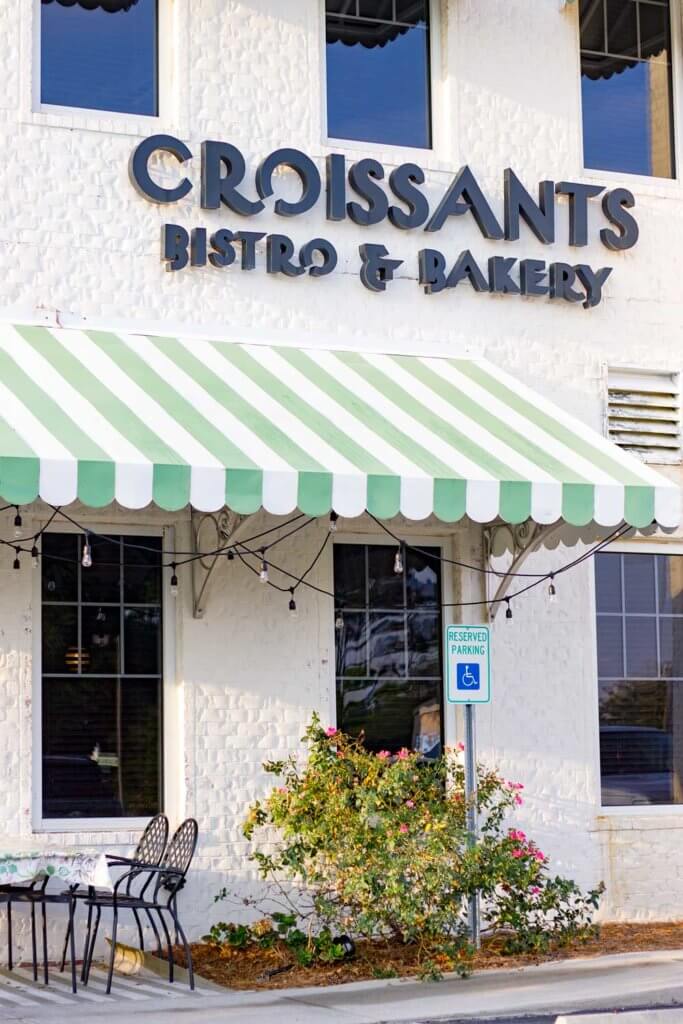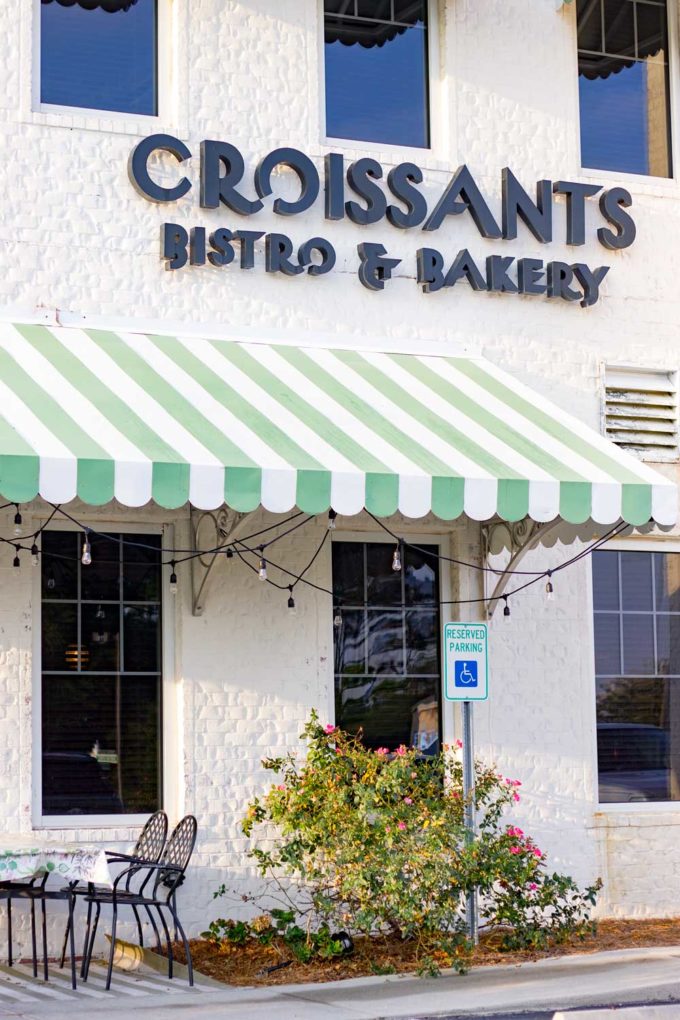 This charming bakery is owned by Heidi Vukov, author of the cookbook Bonjour Y'all. It is the perfect stop for breakfast or lunch, or even to just grab a sweet treat! I visited during breakfast and man was it hard to choose what to get! Seafood for breakfast is one of my favorite things when visiting the coast, so I had to get the Crab Cake Benedict, which was scrumptious. I literally licked my plate. I also made off with some adorable cake pops that were the perfect treat to munch on at the end of the day!
I also loved the Shrimp and Grits. How can you go to South Carolina and not try the Shrimp and Grits? Well let me tell you, I tried Shrimp and Grits at every place I ate, and I can promise you that Croissants has the best Shrimp and Grits of them all!
Thoroughbreds Chophouse and Seafood Grille
9706 N Kings Hwy, Myrtle Beach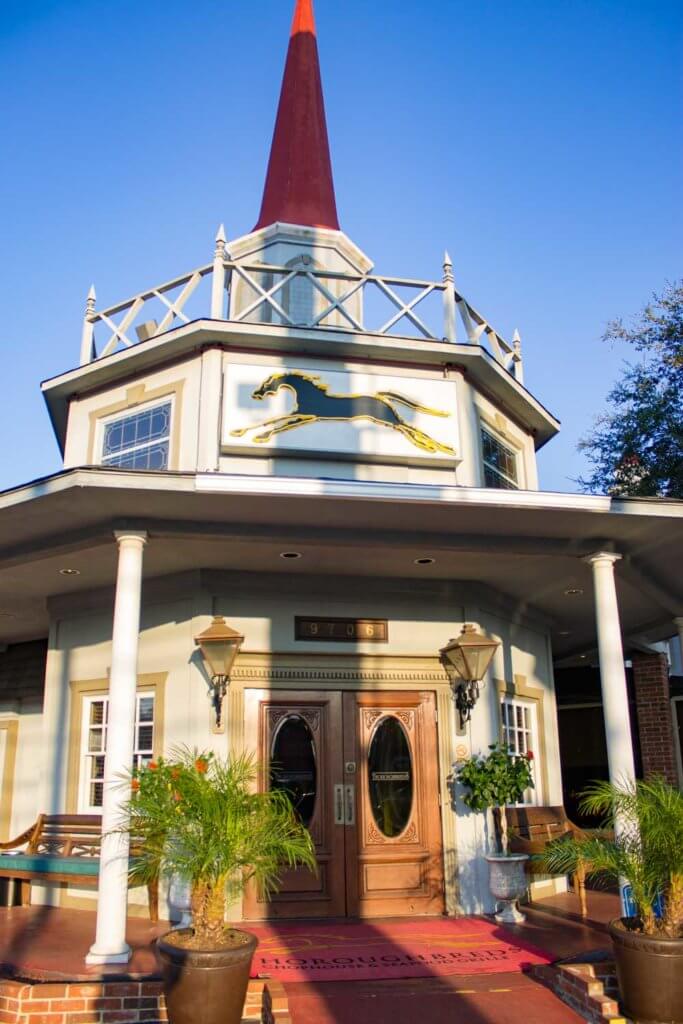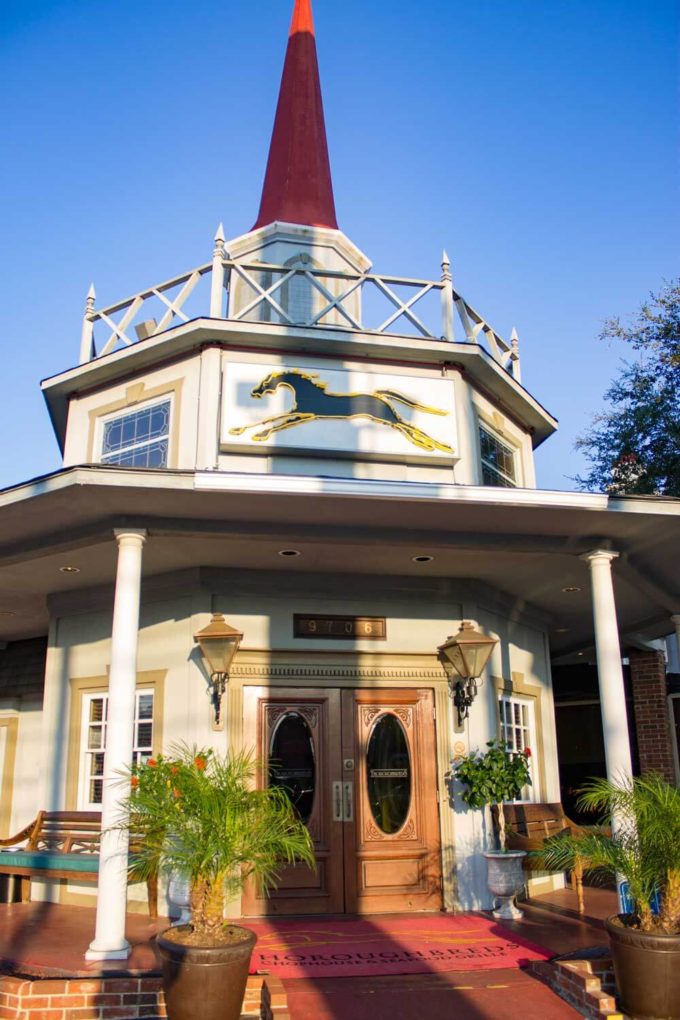 While the entrees here were gorgeously presented, the appetizers couldn't be beat for their taste! The Green Fried Tomatoes were to die for and are a must try! I also couldn't get enough of the crab cakes. Every bite hid new fresh flavors that combined to make the most perfect cake. This place is worth it for the appetizers alone!
1109 Campbell's St, Myrtle Beach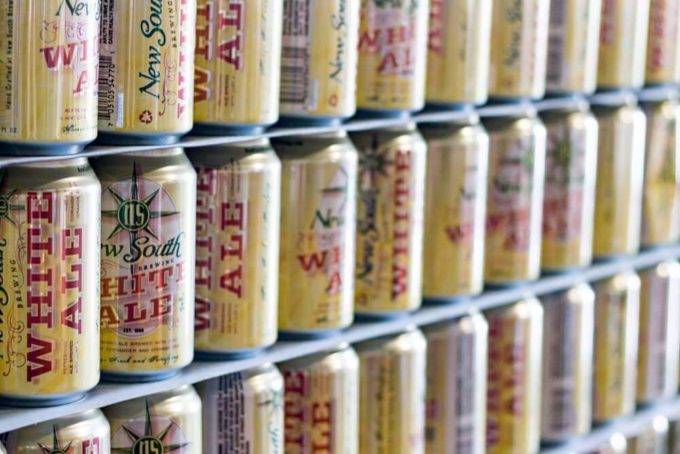 If you like Beer tasting this is your place! They have their own bar right in the building they make all the Beer in. It's quite a sight! The atmosphere is fun and relaxed, with beanbag toss games going on, and fun music. There are tons of different flavors of Beer to try. While I am not a drinker, I was visiting with a group of bloggers and everyone's favorite flavor seemed to be October Fest. Just the name makes it sound great! Definitely stop on by for a drink.
8121 Amalfi Pl, Myrtle Beach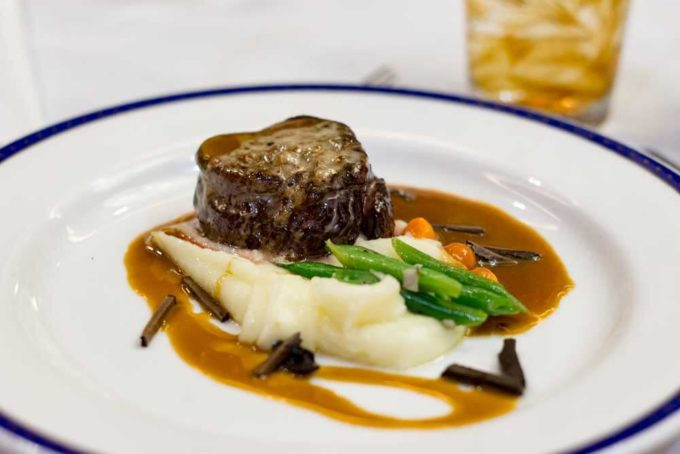 You do not want to miss this restaurant, which is easy to do as it's in the basement of Marina Inn at Grande Dunes. You don't have to stay at the hotel to eat there, and you definitely want to eat there. Chef Corbett's dishes will blow your mind.
I've never had a steak cooked so perfectly. It was tender and seeped in flavor. It sits on top of the most heavenly Truffle Mashed Potatoes. We finished off our incredible 5-course-meal with the creamiest White Chocolate Key Lime Cheesecake on the planet. I really can't say enough about how incredible the food there was, from course 1 to 5 I was never disappointed!   
494 Hopsewee Rd, Georgetown, SC 29440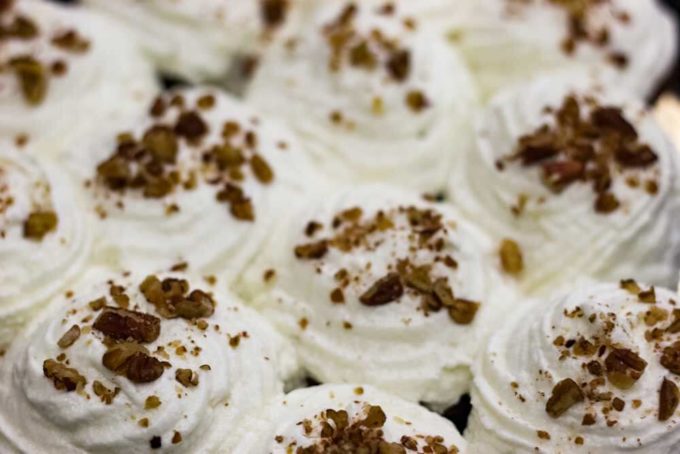 We didn't get to go to the actual plantation because it's a bit further from Myrtle Beach than we planned to travel. Luckily we still had the chance to try their delectable Hummingbird Cupcakes. This sweet treat has a flavor similar to banana bread and the frosting was so creamy and good I would have been happy to eat it on its own. If you're driving near there it's worth the stop for one of those.  
4123 U.S. 17 Business, Murrells Inlet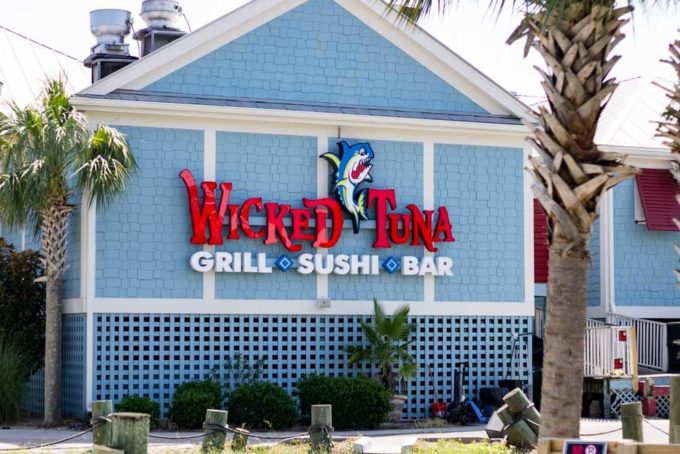 This restaurant is my ideal stop for lunch after a morning on the water. The view Murrells Inlet offered through the massive restaurant windows is lovely. The natural light in the restaurant is so inviting and refreshing. I loved eating indoors out of the heat, while still getting a gorgeous view. The options for food are never ending; including sushi, burgers, seafood platters, beef, tacos, salads and more! All the food is incredibly fresh. I later learned later the Wicked Tuna is obsessed with freshness! All their seafood is delivered right off their boats into the kitchen under the restaurant. For prime flavor and temperature, your food is delivered to your table immediately after being cooked. The service is awesome and the food that was recommended by the waitress was absolutely delightful. The dessert choices are so fun and they have something for everyone from Chocolate Domes to Bourbon Trifles!
HGTC International Culinary Institute
743 Hemlock Ave, Myrtle Beach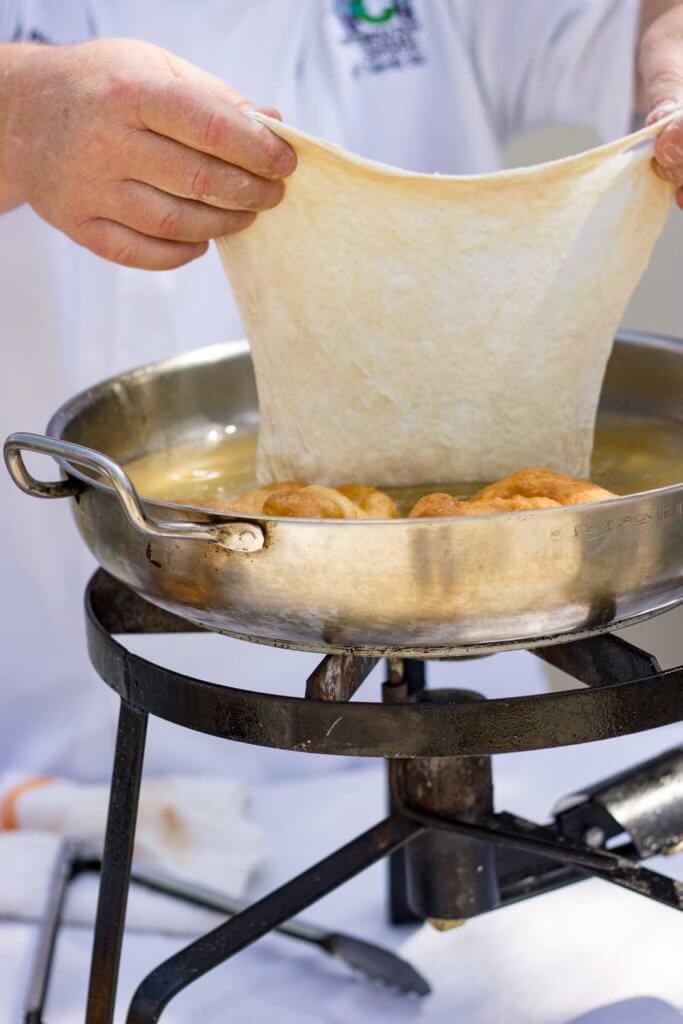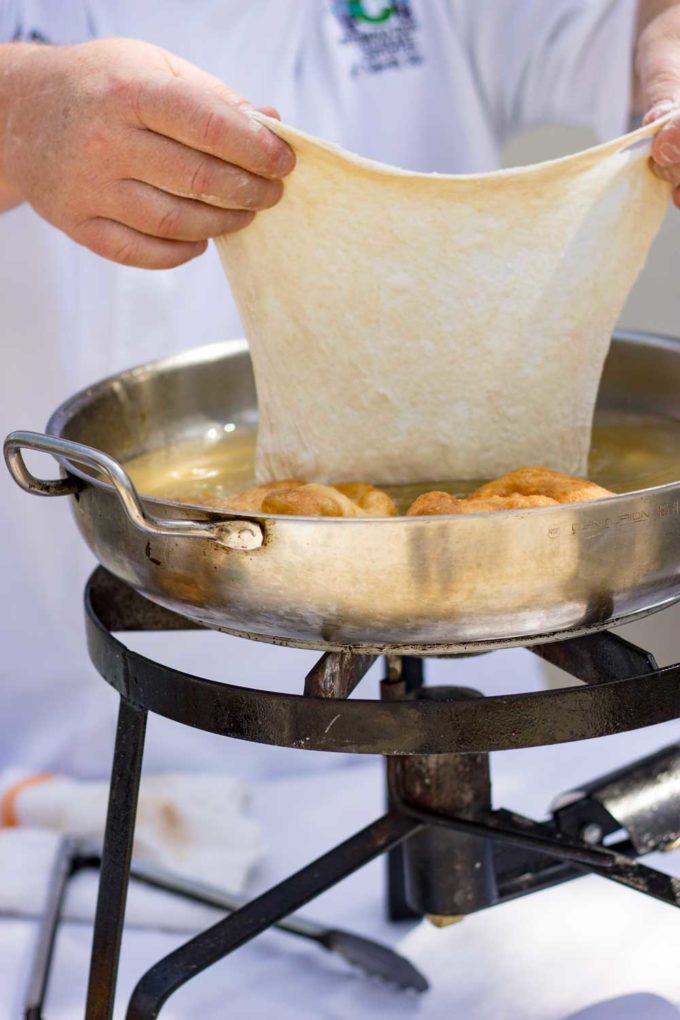 Watch out when visiting this incredible place, you may find yourself enrolling into their program by the end of the tour. The building offers, hands down, the best environment for culinary students to learn in. The kitchens are spacious, there is a restaurant in the building that anyone can come dine at, the instructors are well known chefs, and the building itself is a beautiful place to be. The food was unbelievably good! My personal favorite thing with tried was the Novajo Fry Bread with Palmetto Rub. I also loved the Oatmeal Fudge Dessert Bar, which you can get from Layers, the dessert shop there. Be sure to go eat in the amazing restaurant and watch the students prepare you meal right there in front of your table, in the open kitchen.
It was a hot day and we ate outside on the patio with the fun grill presentation. As enjoyable as it was to watch the master on the grill, I'd definitely recommend grabbing a table indoors.
Culinary Package to The Chemist, Gordo's Taco's & Tequila, and Art Burgers and Sushi
300 9th Ave N, Myrtle Beach, 214 9th Ave N, Myrtle Beach, 706 N Ocean Blvd, Myrtle Beach Area CVB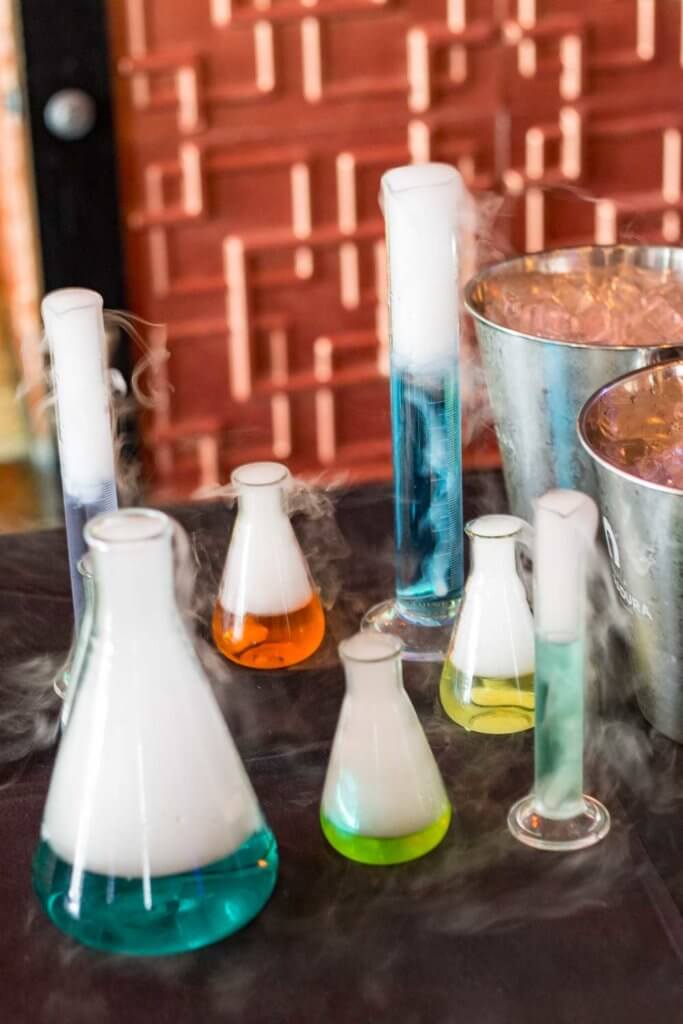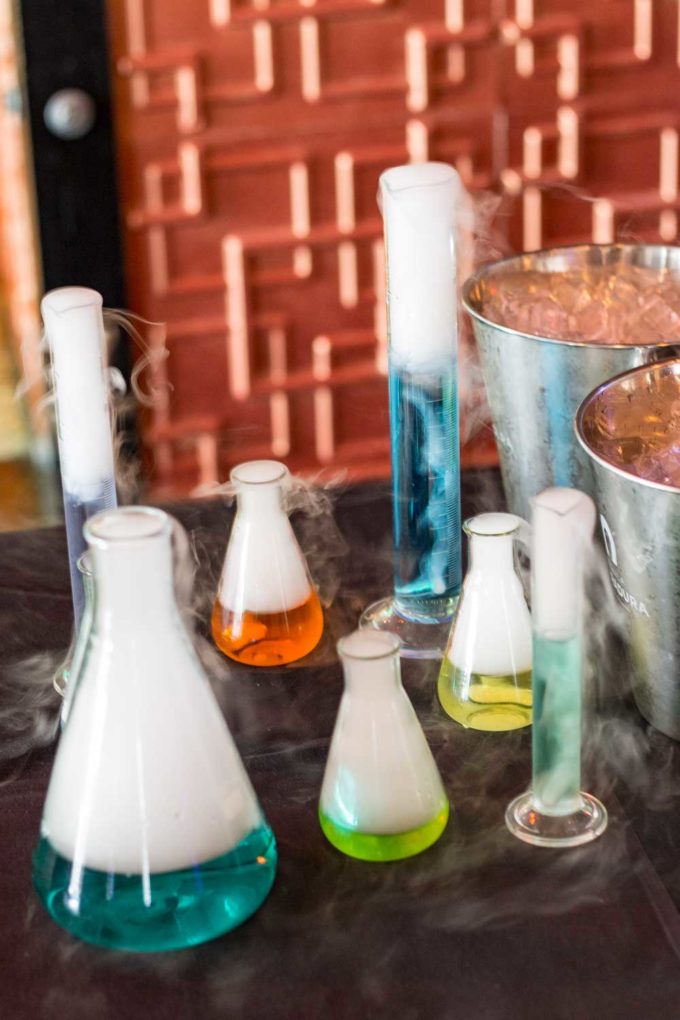 This fun tour started with cocktails, mocktail for me, at The Chemist where they showed us how to make our own cocktail using fresh homemade syrups. The atmosphere here is a blast! The décor, lighting, and staff make it such a fun place to hang out in the evening! If you are wanting a fun drink be sure to check them out!
Across the street is Gordo's Taco's & Tequila. We enjoyed fresh salsa and homemade, right at our table guacamole. I think I ate my weight in chips and guacamole. It was so yummy I just couldn't stop. We had the choice between a Mermaid Water or Margarita which was a super fun pair with the chips, salsa, and guacamole.
This tour's last stop was the beautiful restaurant Art Burgers and Sushi. Located right on the Boardwalk, this lovely place is home to some amazing artwork and food! Be sure to ask for the story of how it came to be called Art. It's a sweet story with a happy ending.
The sushi and burgers here are mouthwatering. The cocktails are made using Liquid Nitrogen which turns it into more of an ice cream. I had a chocolate ice cream made the same way,  and it was so creamy and good!
This culinary tour is a must. Not only was the food great, but we learned a ton too, with a guide who was full of stories and history of South Carolina, as well as answers to any questions we might have.
What to do in Myrtle Beach: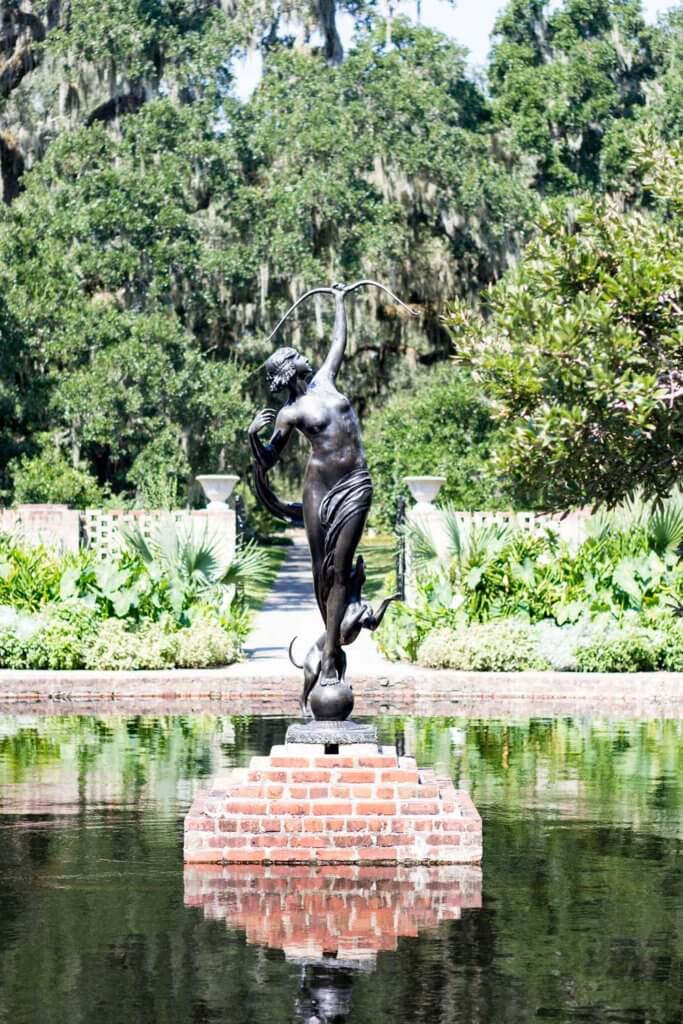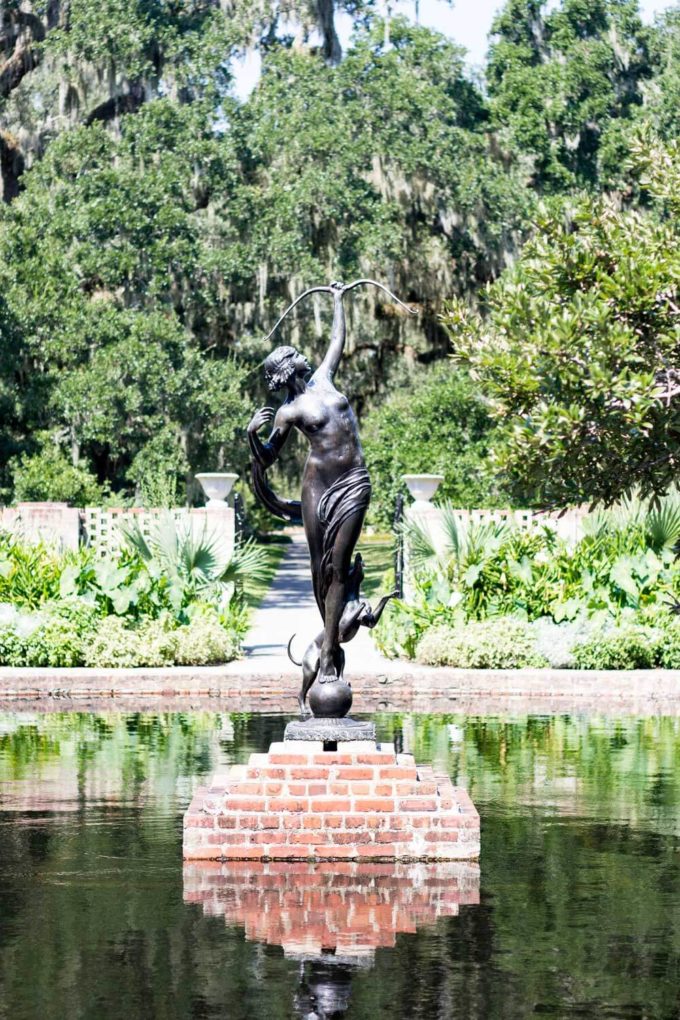 These gorgeous gardens are located on an old Rice Plantation. There is so much history there, it is unbelievable. Honestly we could have spent an entire week there, and still may not have seen everything. The good news is, tickets are good for a week. The gardens are home to the largest collection of American made sculptures anywhere! They also house s a zoo, story book library (perfect for the kiddos), a restaurant, gift shop, look outs over the old rice fields. It's right across the street from the ocean and state park beaches, which you can camp on. You could pretty much spend your whole trip right in one spot! My favorite part of the gardens was the pontoon boat ride. We paid a little extra for it, but it was worth it!
The boat took us through the marshes and it was beautiful. The guide knew so much about the plantation's history, there was never a moment we weren't learning something during the whole tour. I think my favorite part was seeing an alligator right next to our boat just lying in the sun.
If you want to feel relaxed, but still have plenty for everyone to do, definitely check out Brookgreen Gardens.
Before ending your visit to these gorgeous gardens, be sure to stop by the Pavilion Restaurant there and grab a cup of the She Crab Soup. You won't regret it!
Georgetown South Carolina  (843) 546-4840
This is kind of embarrassing to admit, but I've never caught a fish before! Don't worry, that changed on this trip. I caught 5 fish with Black River Outdoor Center! 5!!! We went out to Murrells Inlet early in the morning, hopped on our kayaks with our fishing poles, and our guides took us out into the bay. They were so encouraging and had great tips for all of us while we fished. They told us some great stories about their fishing adventures too! They worked hard to make sure all of us caught a fish, even if we couldn't keep it. I caught a blow fish, which had to be tossed back. They made sure I got a picture with it first though! The fish we could keep we got to take back to eat for lunch!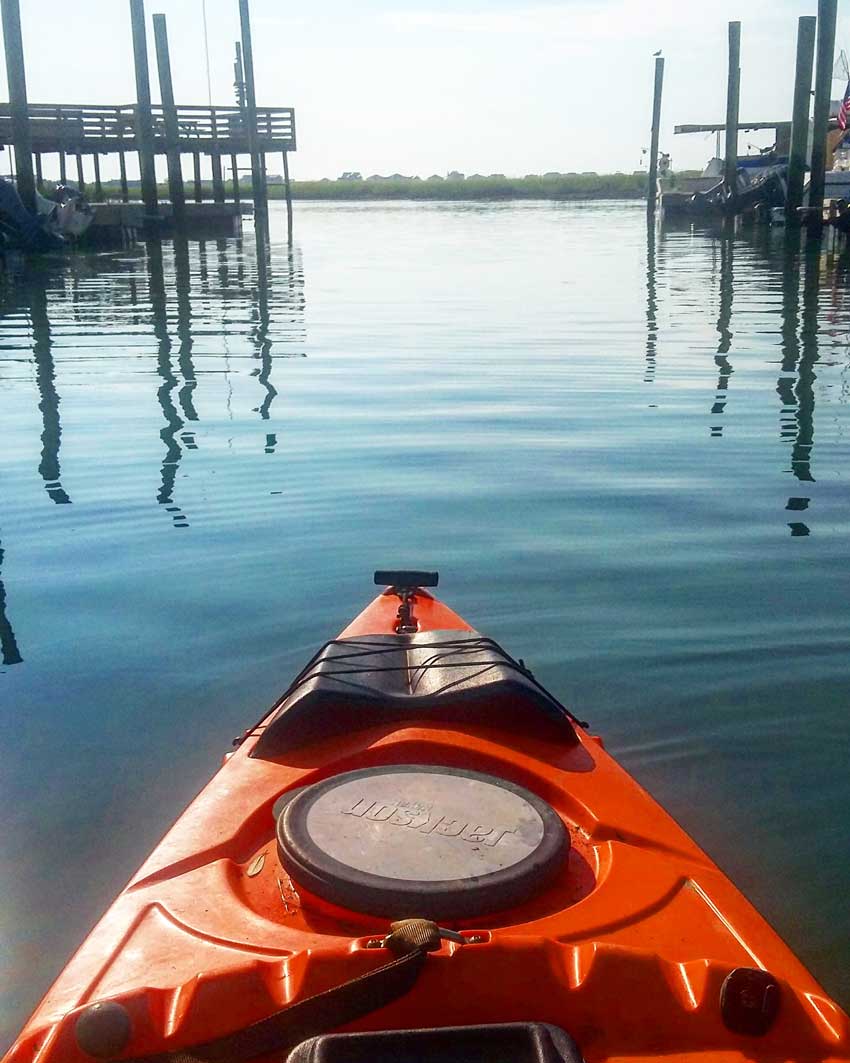 They have this awesome deal going right now at https://www.visitmyrtlebeach.com/restaurants/60-more-days-of-summer/ where Black River Outdoor Center will take you kayak fishing and then Marshview Seafood Kitchen & Bar will cook your catch for you. It's such a blast! If there is one thing you do on your trip, make it this!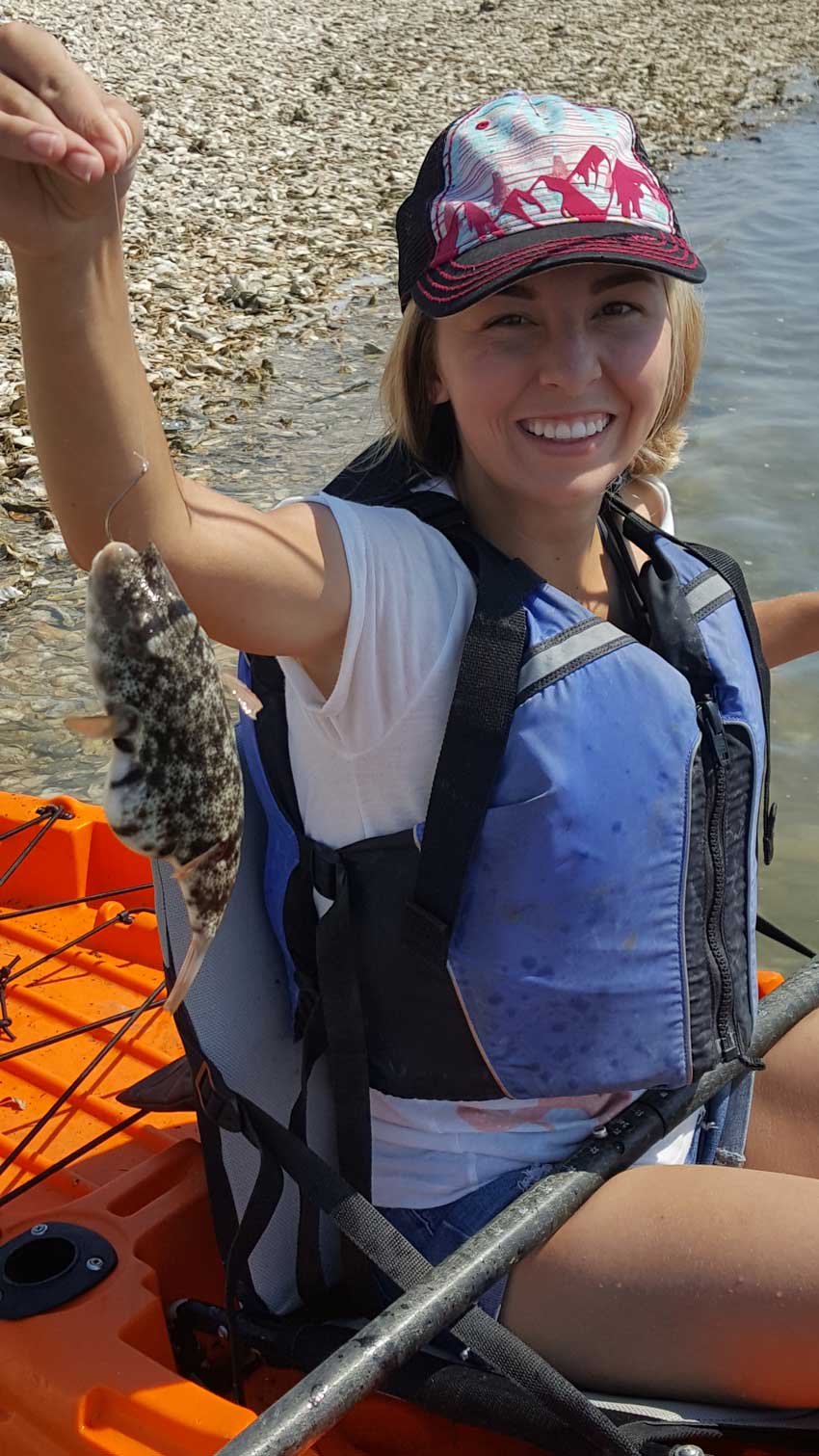 4401 S Kings Hwy, Myrtle Beach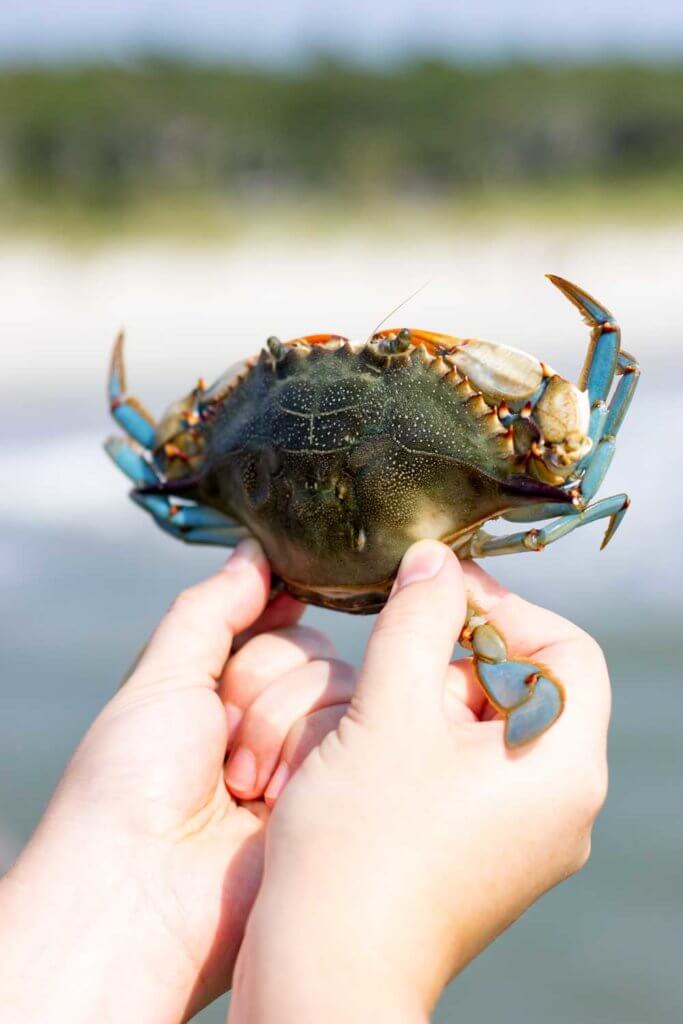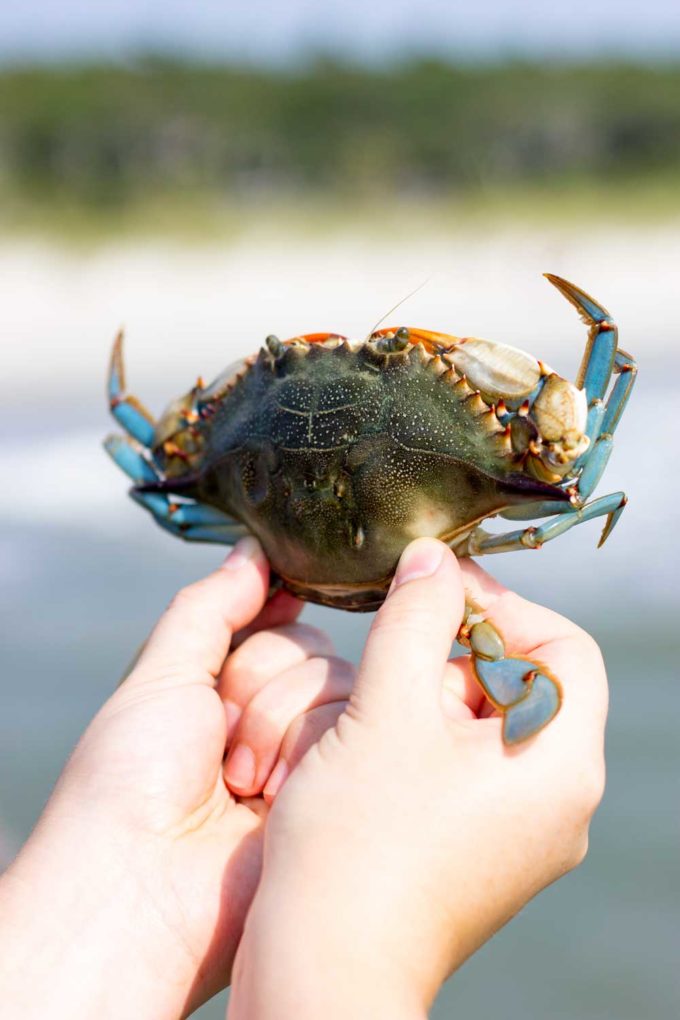 Everywhere we travel, we always try to visit the State and National Parks. Myrtle Beach State Park is not one to miss! Crabbing off the peer is a must. I had such a blast. I loved learning all about the crabs. The Park Rangers really know their stuff! We learned how to set the traps, which was actually really easy, just a rope, basket, and a chicken neck secured to the bottom of the basket. After lowering the baskets off the pier we checked them every 5 minutes or so. We caught a gorgeous female blue crab. We got plenty of pictures with her and then threw her back. Did you know you can't cook dead crab? You'll get food poisoning. Those crabs you buy at the store are already cooked!
We also got to look at a turtle nest while we were there. The State Park had over 80 nests this summer! So many sea turtles!
If you want to camp in the coolest little cabins ever, this is your place! They are so close to the beach, but back just enough to be secluded in the foliage. The waitlist for them is a mile long though, so you better get on it now!
1110 N Ocean Blvd Myrtle Beach
You can't visit the boardwalk at Myrtle Beach and not go on the Skywheel! It was definitely the biggest Ferris Wheel I've ever been on. Sitting in a glass cube looking down over the city was amazing and a little terrifying. I'm so scared of heights, but I felt completely safe on it!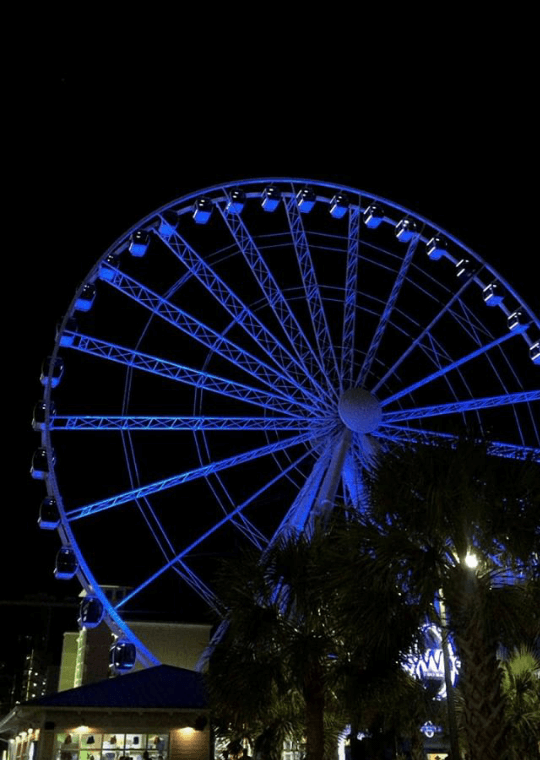 6 people fit in each box and you go around 3 times. It's so huge that 3 times around was plenty long, but still super fun. We went at night and the view was beautiful. I bet any time of the day would be pretty amazing though!
1120 St Joseph Rd, Little River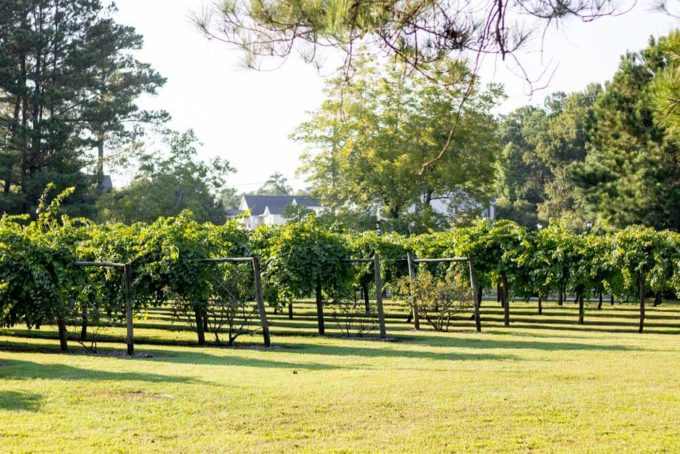 La Belle Amie sits further inland and is surrounded by a world of green. Vineyards are one of my favorite places to take pictures because they are so pretty! Vicki, the owner of La Belle Amie, is a hoot! She's all about having a good time, and you can tell right when you pull up! Don't be surprised if the first thing you see when you pull up is Congo dancing with a live band! Vicki also has her own wine label that is just as fun as her vineyard. Twisted Sisters Wine is a huge hit. Go into the gift shop where you can choose 6 flavors of wine to taste test. You even get to keep your wine glass at the end of the day. If you want a good time, stop by and say hello to Vicki and her cute pup, Star.  
2279 Harris Short Cut Rd, Conway
We traveled back into the 1900's when we visited this fun farm. It sits on 17-acres and all of it is a blast! It is set up exactly how it would have looked back then, even the employees are dressed up! We learned all about what it was like to live in Horry County during the 1900's.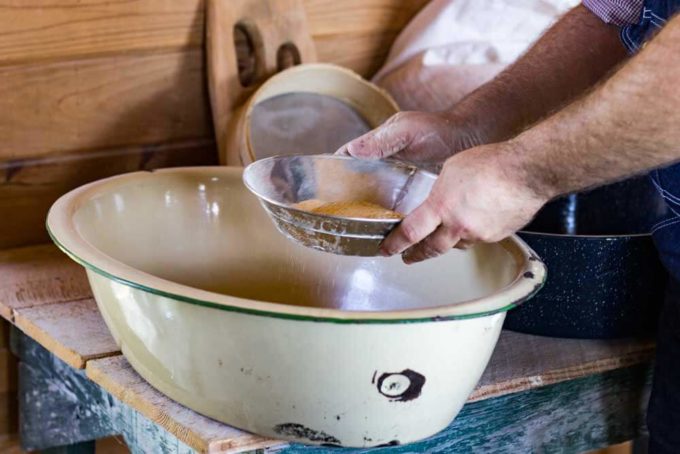 I have to say, learning how to make Grits was the highlight of this stop, aside from the delicious homemade cornbread we got to eat! The hands on participation they encourage here makes it a fun place for kids and adults alike. The farm changes its activities to match those that would have been happening during the current time of year, so you'll always have something new to try when you go. Next time I hope I can learn how to milk a cow, and my husband wants to go when they're curing meat. There really is something fun for everyone.
While I was no compensated for this post, I did receive a complimentary trip to Myrtle Beach in order to facilitate this post. My love of Myrtle Beach and all opinions are my own.