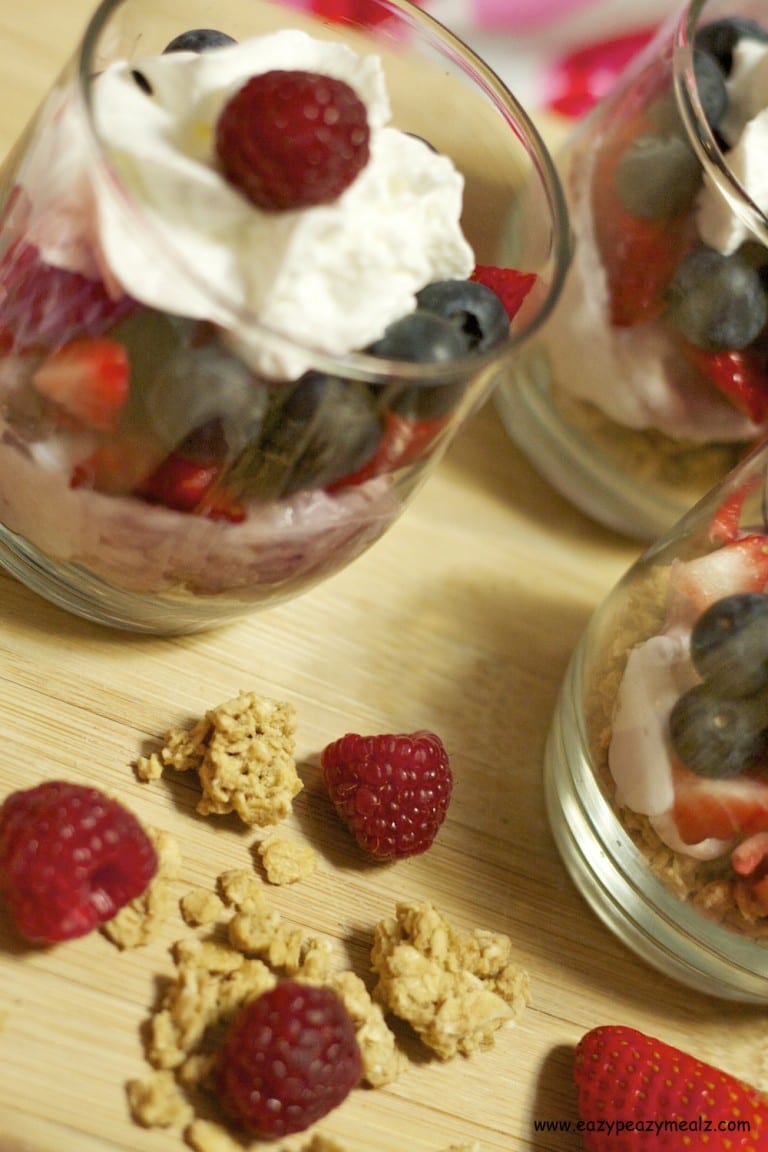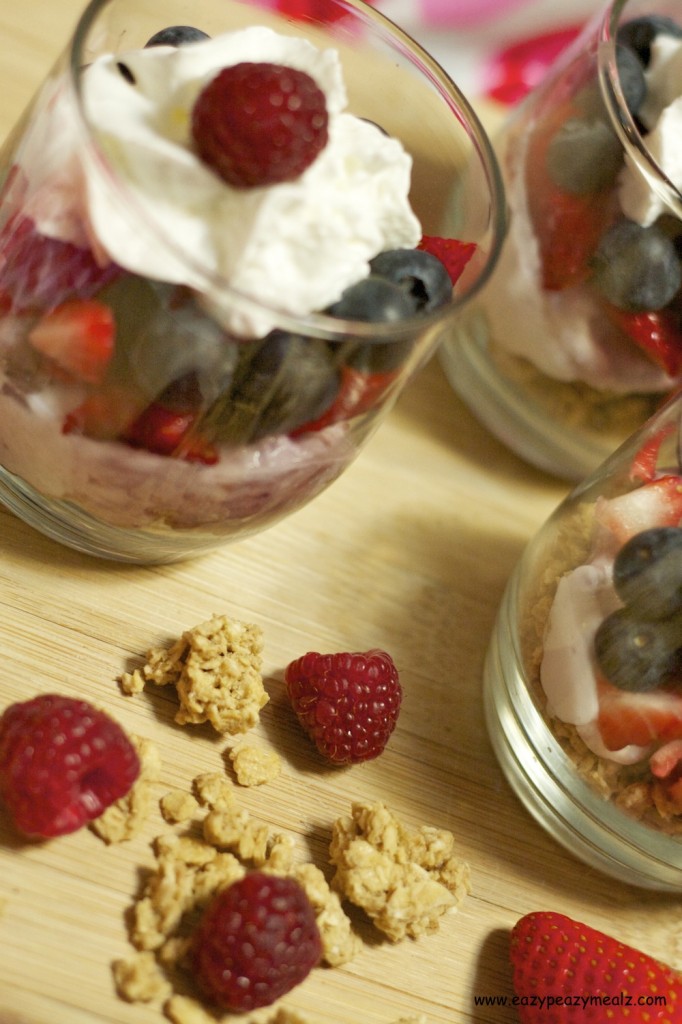 Parfaits are my favorite! Okay, they are my daughter's favorite, and since she is such a Daddy's Girl, I always try to buy her love with things she loves…like a berry parfait! This one was so cute and so perfect for Valentine's Day I decided it was a must add to my Valentine's Day Treat series.
I also love that like my Cupid's Arrow Fruit Kabobs, this is one Valentine treat I can feel good about my kids eating. Don't get me wrong, the Red Velvet Muddy Buddies are amazing, the Valentine's Day Chocolate Molded Rice Crispy Treats are cute, and the Chocolate Dipped Wafer Cookies are the epitome of Valentine treats, they certainly aren't healthy. Berries are. Berries are so fresh, fun, and the colors are perfection for Valentine's Day!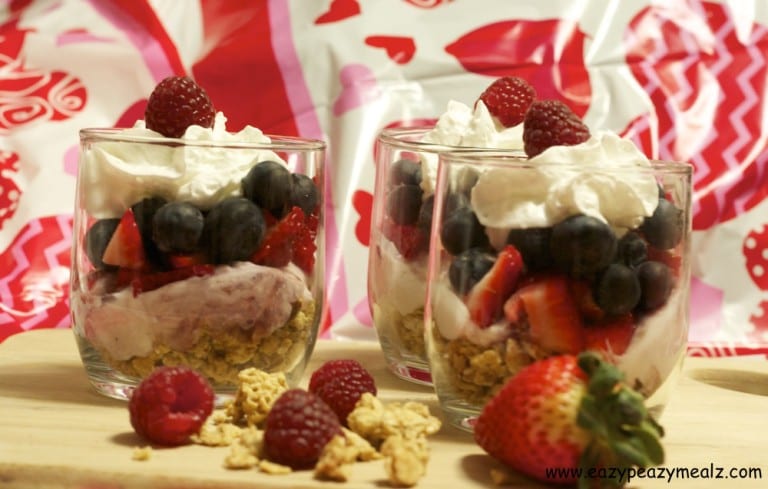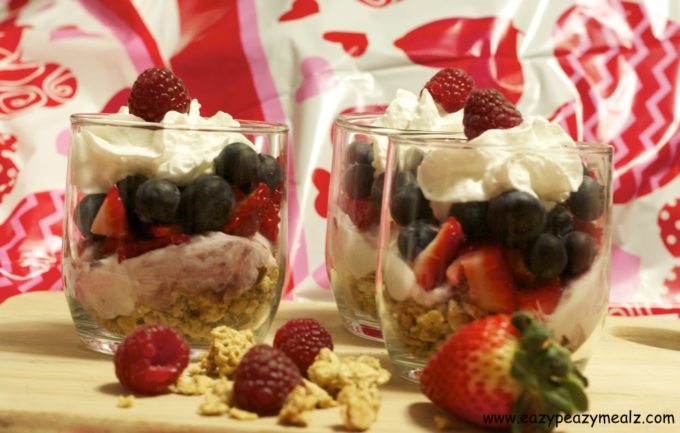 They are so easy. Choose your favorite granola. Add in some berry Greek yogurt! Then add in some blueberries, strawberries, and raspberries. Use some whipped cream, and top with another berry of choice! Want a different breakfast option for Valentine's Day? –Try our Heart Shaped French Toast or one of my favorites the Red Velvet, Raspberry and Cream Cheese, Stuffed French Toast.