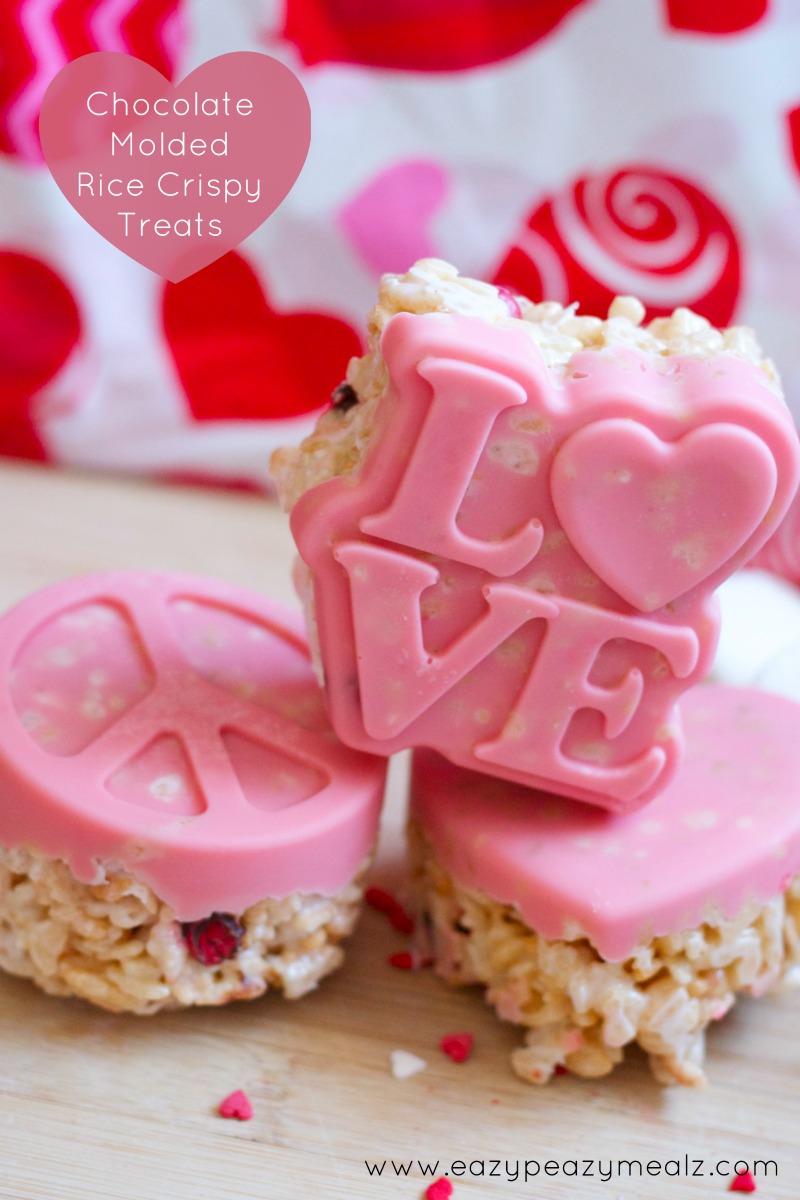 Are these not the cutest little treats ever? I mean seriously cute…but also seriously easy. I can't stress enough that this takes absolutely no real skill in the kitchen to accomplish. When I first sneak peaked these to my instagram followers (Hey, you should follow @ezpzmealz) I got a big response, even phone calls asking me how I made these. I almost felt dumb when I had to admit how totally simple these are.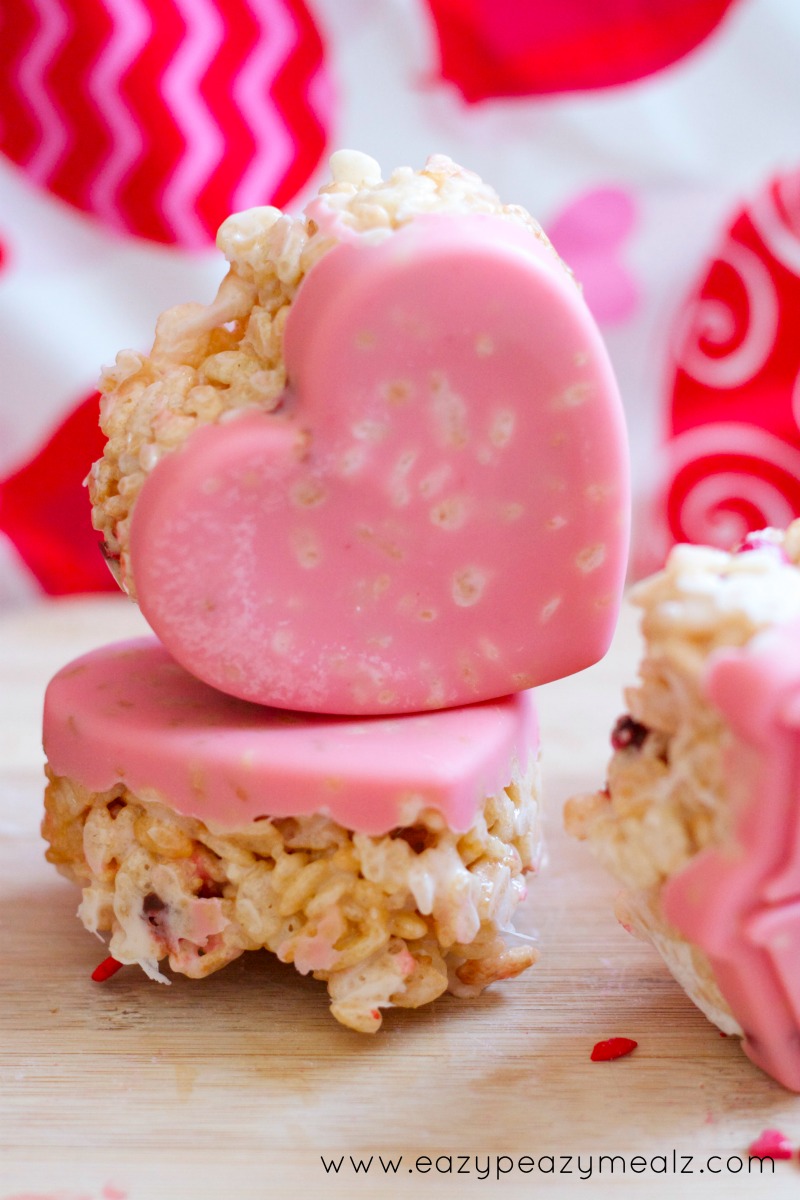 They are totally adorable, but let me disabuse you right now as to my skills. I used a mold much like these:

I bought mine at WalMart. It is pretty cute! And it was only about $5 which is a plus! I mixed up my rice crispy treats before I did the chocolate. The recipe I use is super easy, but you can use whatever recipe you want.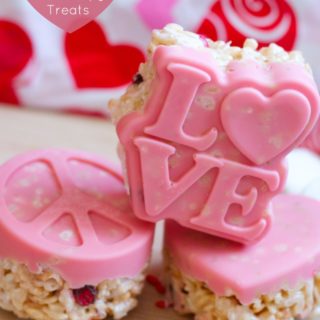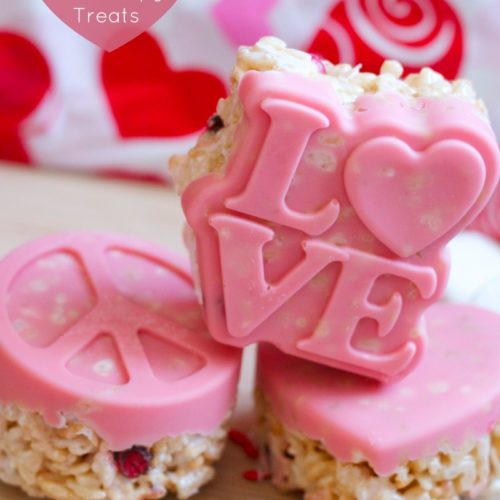 Ingredients
1

stick of butter

1/2 cup

1.5

bags of marshmallows

15 ounces

8

cups

of rice crispy cereal
Instructions
Melt butter in large pot

Add in marshmallows and stir until melted

Remove from heat

Stir in cereal

You can also add sprinkles, mini M&M's or anything else that seems fun!
Once your rice crispy treat mixture is made, it is time to melt your chocolate.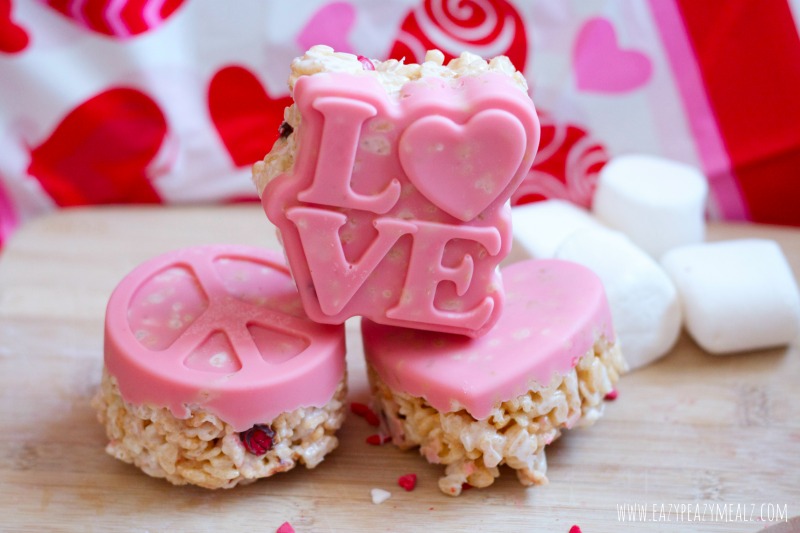 Anyway, so you take your mold, and you melt some chocolate or candy melts
I usually do this in the microwave in 30 second increments with lots of stirring in between. It takes me about a minute and half to get the proper consistency, but every microwave is different. If you over heat and it gets gritty, stir in some shortening, but do not add liquid. Once you have your consistency right and your candy melted, spoon some melted chocolate into the mold. I should have used a bit more so less of the rice crispy treat showed through, but live and learn. After I spooned it in, a kind of shook the mold and slammed it down on the counter a few times to help the chocolate even out and fill the bottom of the mold.

MY LATEST RECIPES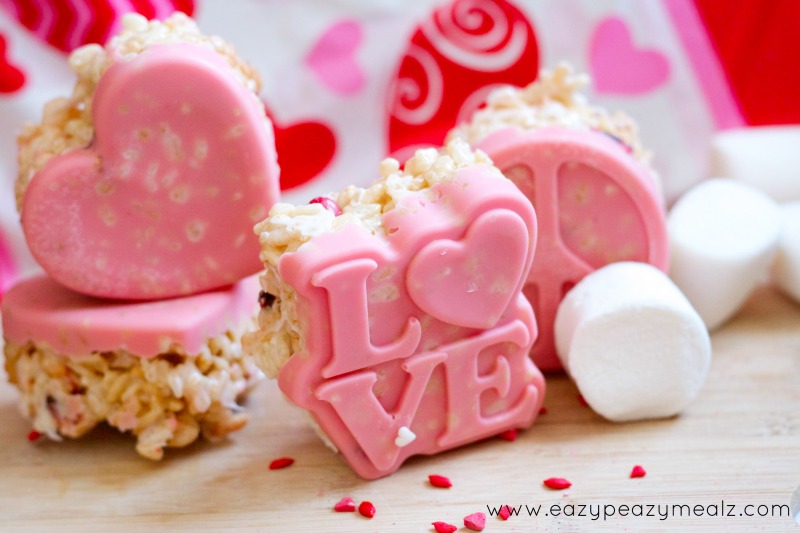 Then I took my already made rice crispy treat mixture and pressed it into the mold to fill and shape it. After that I stuck it in my fridge for about 10 minutes to let it harden and form up. Then I popped them out of the mold. That is why I love silicone, so easy to remove! Couldn't be any simpler! I hope you love it! This would be a really cute Valentine's Day treat for your kids, for teacher gifts, or for neighbors!
Want more cute Valentine's Day treat ideas? Try these: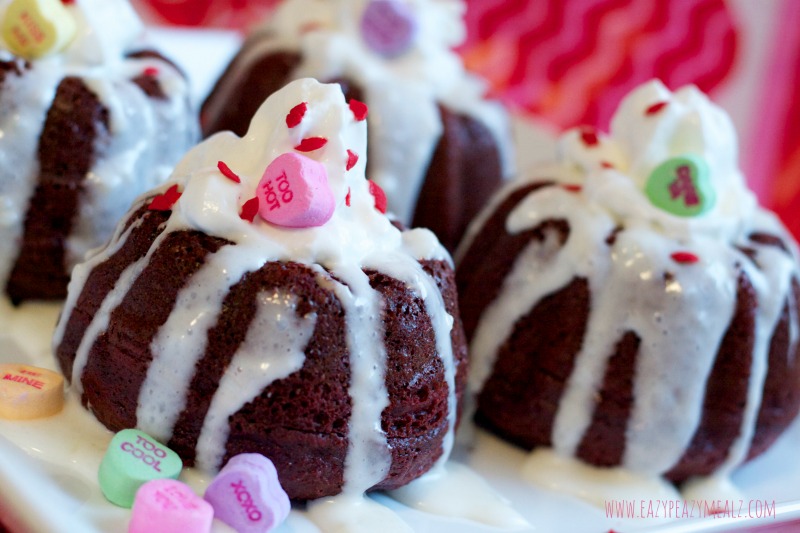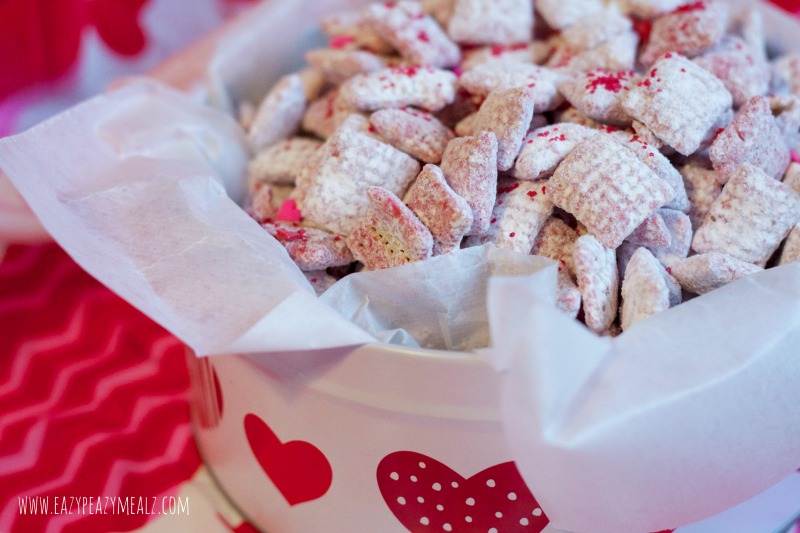 Valentine's Popcorn Snack Mix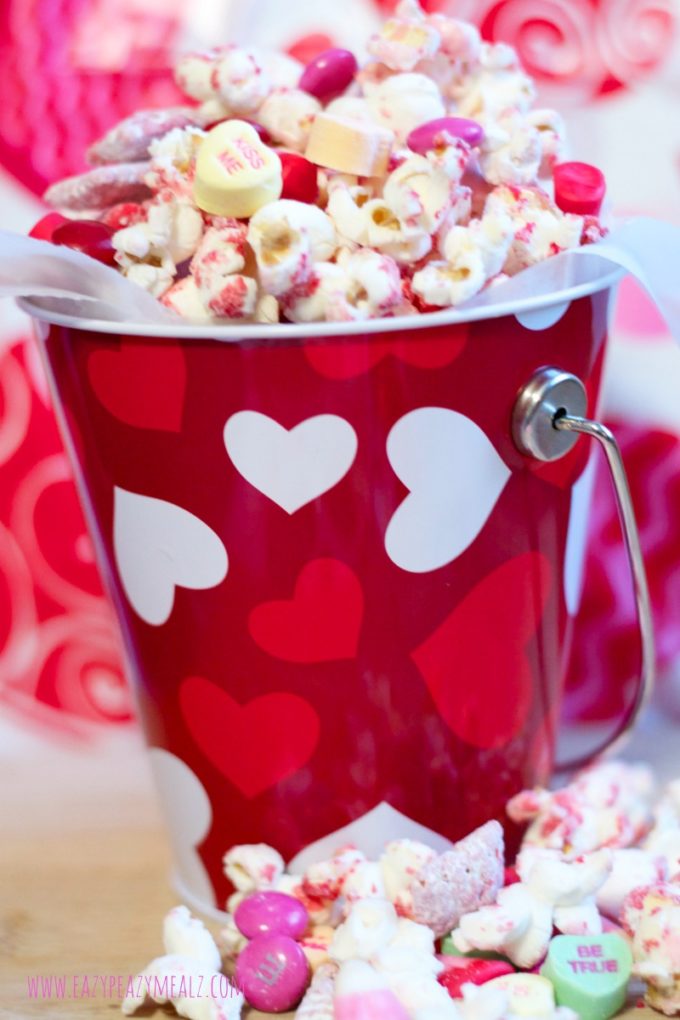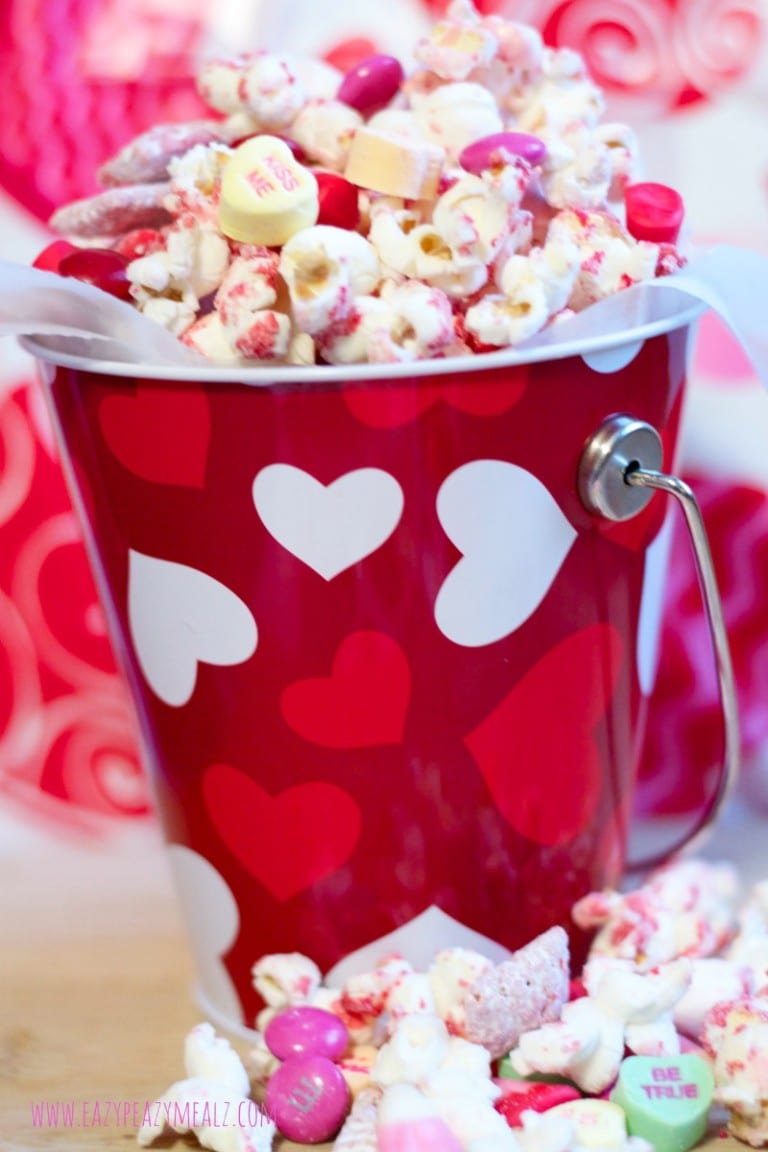 Chocolate Dipped Wafer Cookies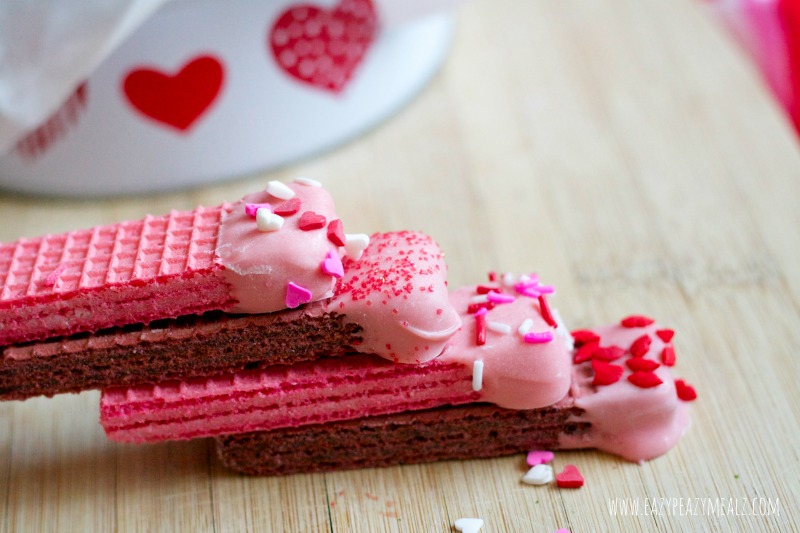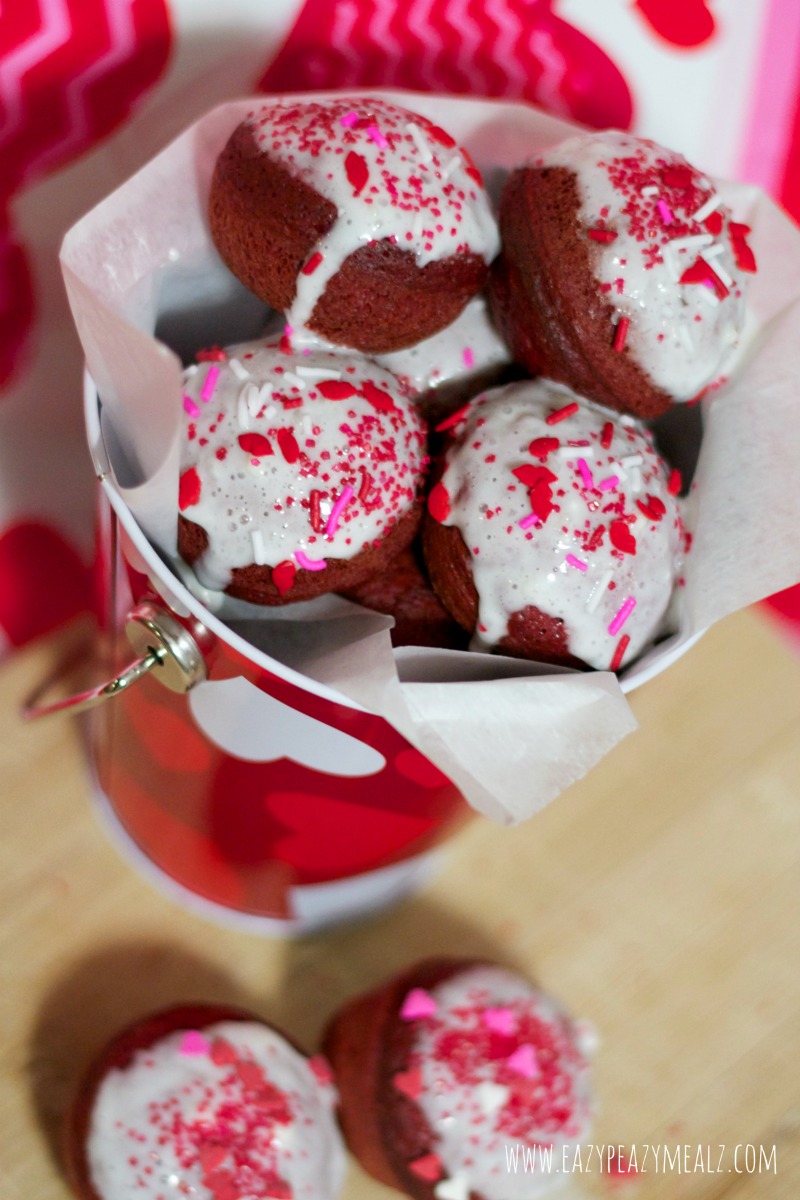 Get EZPZ Updates In Your Inbox!