A healthy, delicious, and decadent breakfast, this chia seed and yogurt parfait makes you feel like you are eating dessert for breakfast! Healthy and tasty, a winning combo!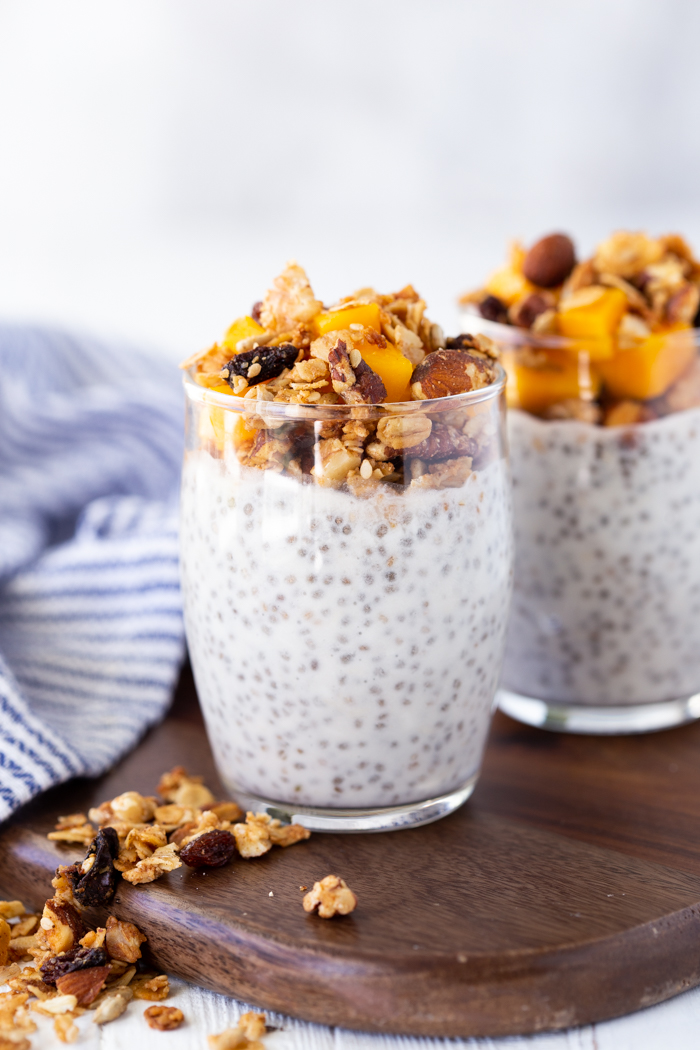 I am sharing this because I have been eating it almost daily for a month now. I just love it! However it is not much of a recipe per say. But who cares? If it tastes good and I want it in my belly, it doesn't matter, right?
Look at all that healthy goodness! This is filling, gives you tons of good energy, has all the protein needed for a great start to the day, as well as weight loss, recovery, and everything else. This is the perfect breakfast food, after workout food, or healthy snack food. I pretty much can't get enough of this breakfast chia yogurt pudding parfait. Just wish I knew what to call it.
Here is what you need to do to make this:
Start with a recipe of Chia Coconut Mango Pudding
Mix in one single serve container of vanilla Greek yogurt. I used Dannon, and it was delicious.
Top with more mango, your favorite granola, sweetened coconut flakes, and almond slivers.
Last step, spoon to mouth, repeat! In my case, repeat daily.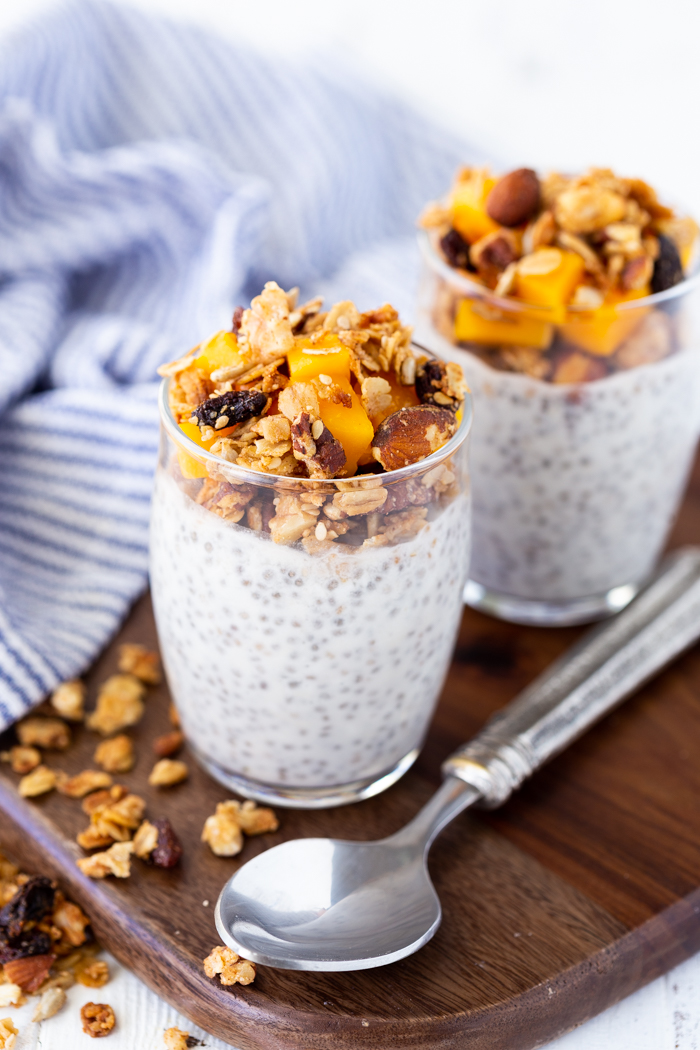 Want to know what else is so magical about this totally healthy and totally delicious breakfast option? You do not have to use mango if you prefer strawberries. You don't have to use almonds if you like cashews. You don't even have to use coconut, substitute almond milk. The possibilities are endless…and tasty!
Other recipes you'll love: