Midweek meals just easier and tastier with this chicken cordon bleu pizza. Made with a Stonefire crust, Jones Dairy Farms Canadian Bacon, pre-cooked grilled chicken, alfredo, mozzarella and parsley. It is easy, tasty, and something the whole family will love.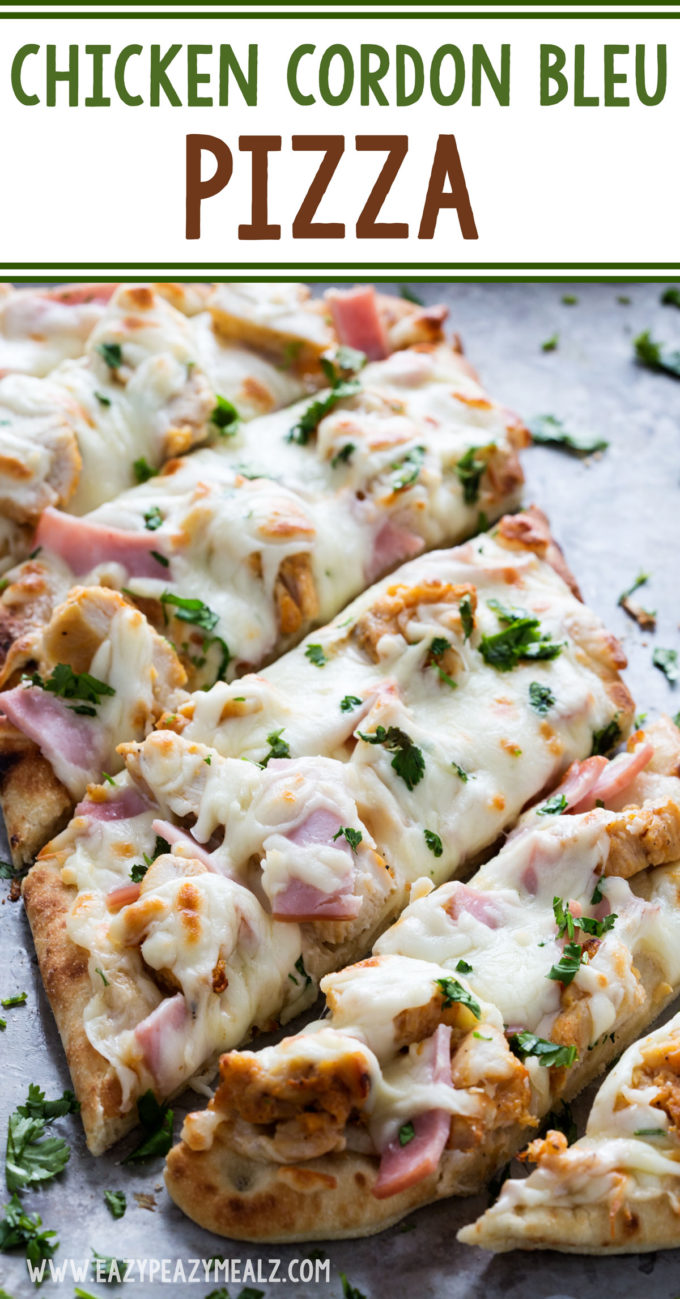 During the week life around here is pretty hectic. So hectic in fact that yesterday I called my Grandpa to see if I could come visit, and today forgot to go. Yup. I suck. But the point is, if I can't even remember plans from one day to the next, do you think I have the time/energy/motivation to worry about complicated meals during the week?
I am pretty sure we all feel like this sometimes, which is why I LOVE this super tasty and super easy pizza. My kids love it, and it takes 15 minutes to throw together.

MY LATEST RECIPES
Watch how quick and easy this really is:
15 minutes is faster than ordering a pizza. The key is the ingredients. I use a pre-made pizza crust, the best kind you can get is Stonefire. I love all of their naan, flatbreads, and of course pizza crusts. Use a round one, or a flatbread one, or make them individually on the naan. You will love it.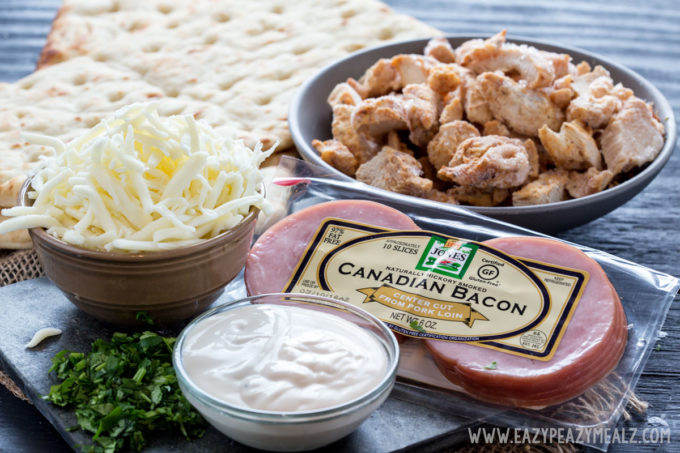 Then I use Jones Dairy Farms Canadian Bacon. It is seriously flavorful, packed with protein, 97% fat free, naturally gluten-free, and just so yummy. They have the BEST products, all of them are made with no fillers, binders, preservatives, or allergens, so they are pretty awesome.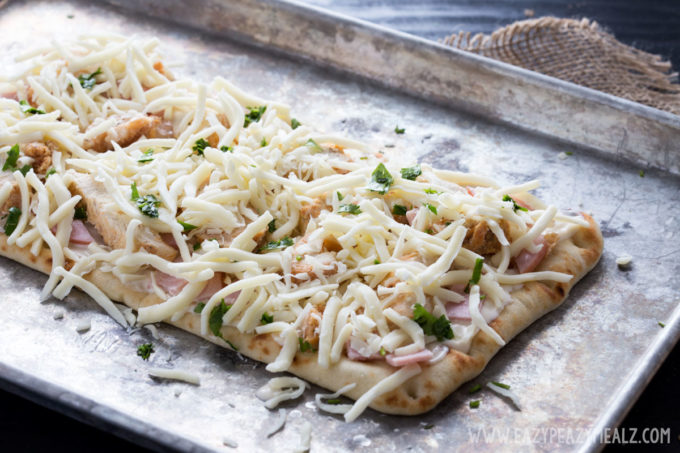 I use already grilled chicken strips which I keep in my freezer. You can buy these, or you can cook and chop the chicken yourself. I love having some on hand because it is already fully cooked, so all I have to do is assemble.
Then there is the sauce. When I have more time I like to make it from scratch, mostly because I seriously love this alfredo recipe. But the fact is, I usually pop open a bottle of the sauce. It works great for this pizza. Throw on some shredded mozzarella and fresh parsley or, in my case, cilantro because I detest parsley, and you have yourself an awesome pizza. Serve it with a big old green salad and you have an awesome dinner!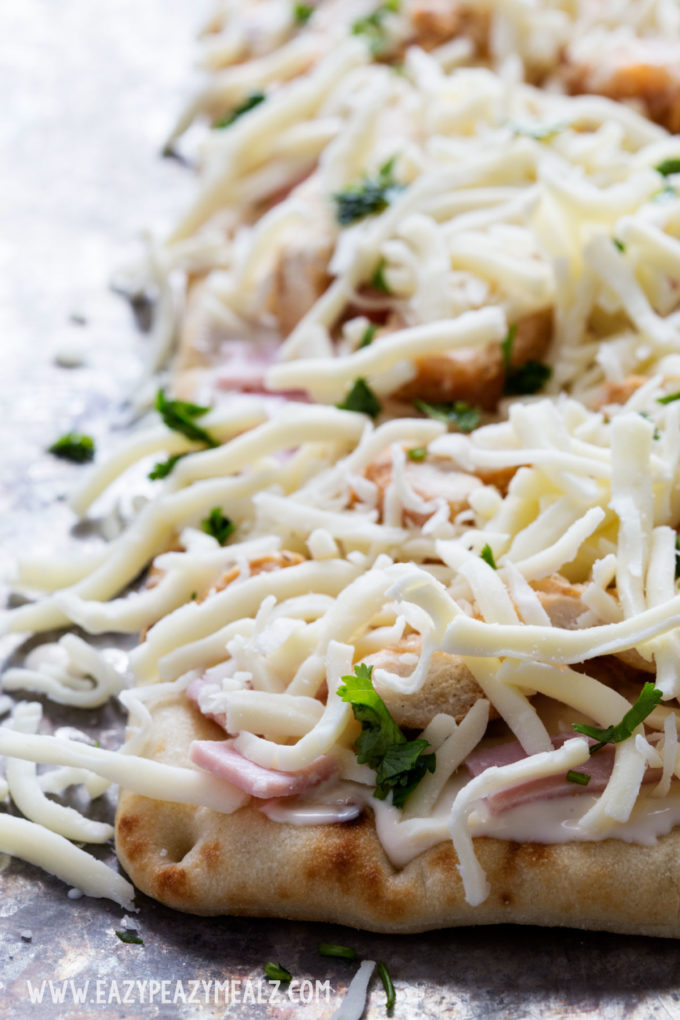 All you do is assemble the pizza. In fact, it is so easy it is the perfect meal to have your budding new cooks try their hand at. I love letting my 9 and 11 year old help with these types of dinner. There is almost no mess, and they feel so proud of themselves. I still put it in the oven because I don't really want to deal with burns.
Anyway, once it is assembled you just have to bake at 350 degrees for 8-10 minutes until the cheese is melty.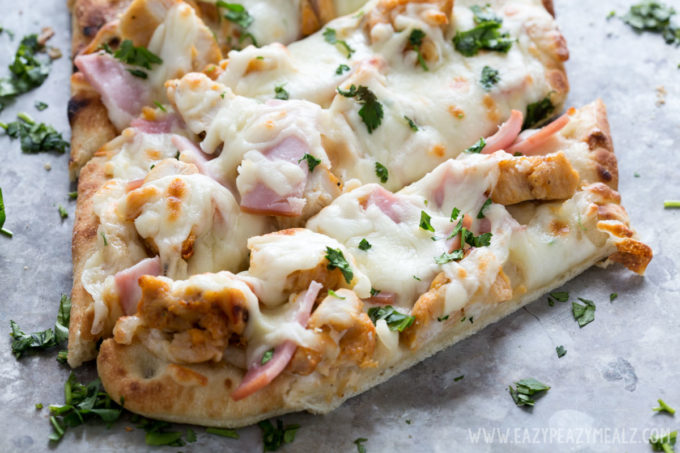 Then just slice and enjoy. Feel free to leave the "green stuff" off if your family is adverse.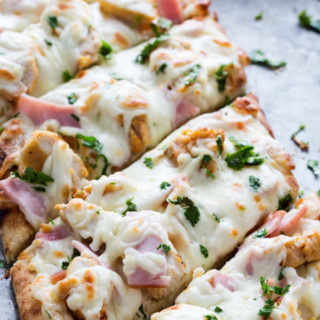 Ingredients
2

Stonefire Flatbread crusts of pizza rounds

1/2

cup

prepared alfredo sauce

2

cups

fully cooked grilled chicken strips

5

slices

Jones Dairy Farms Canadian Bacon

1 1/4

cup

mozzarella cheese

shredded

fresh parsley for garnish
Instructions
Preheat oven to 350 degrees

Assemble pizza by layering on alfredo, chicken, canadian bacon, mozzarella cheese, and a sprinkle of parsley.

Bake for 8-10 minutes until cheese is melty

Slice and enjoy!
Now tell me you don't just want a slice?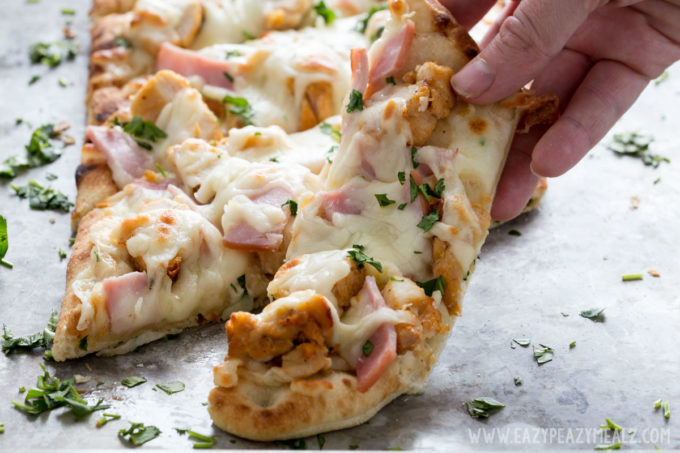 Don't forget to pin for later:

And check out these other fun and simple ways to use flatbread, naan, and pizza crusts from Stonefire: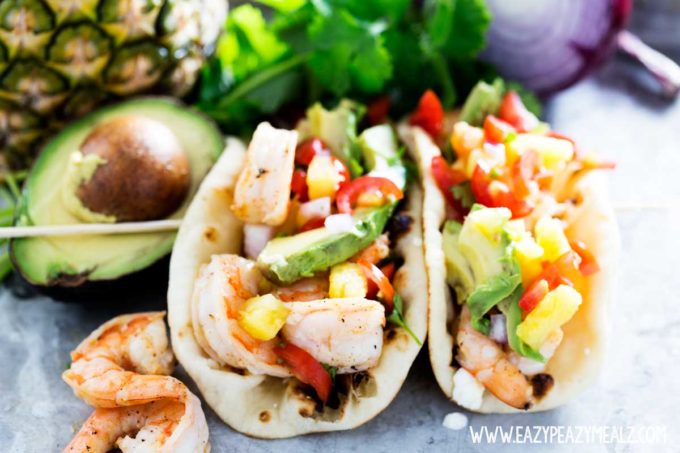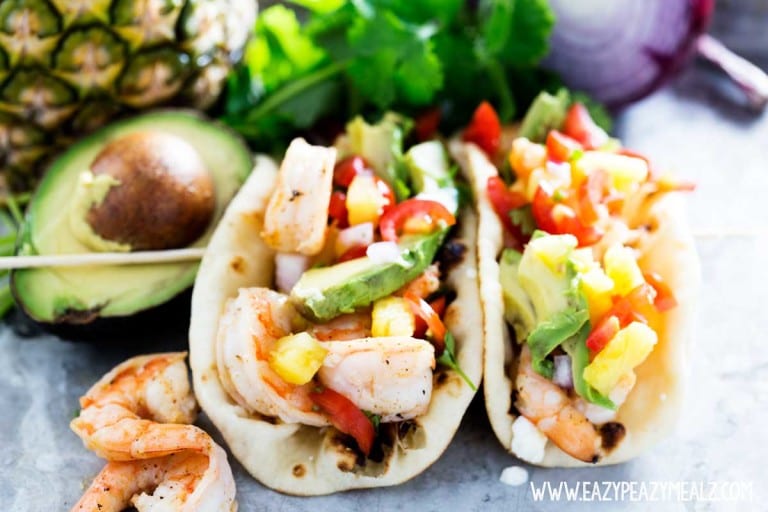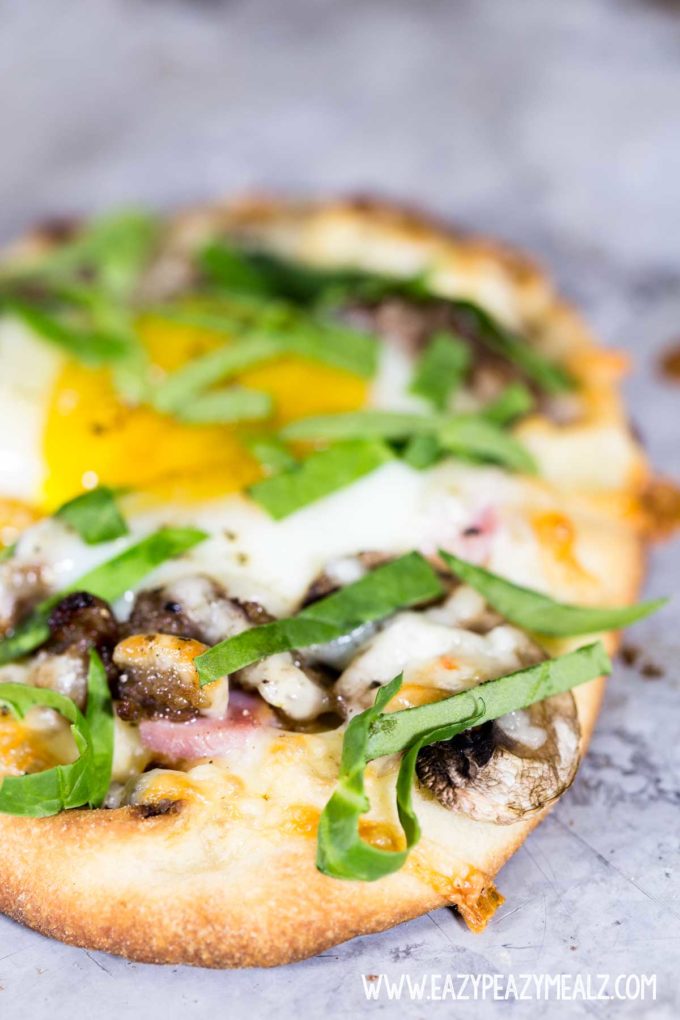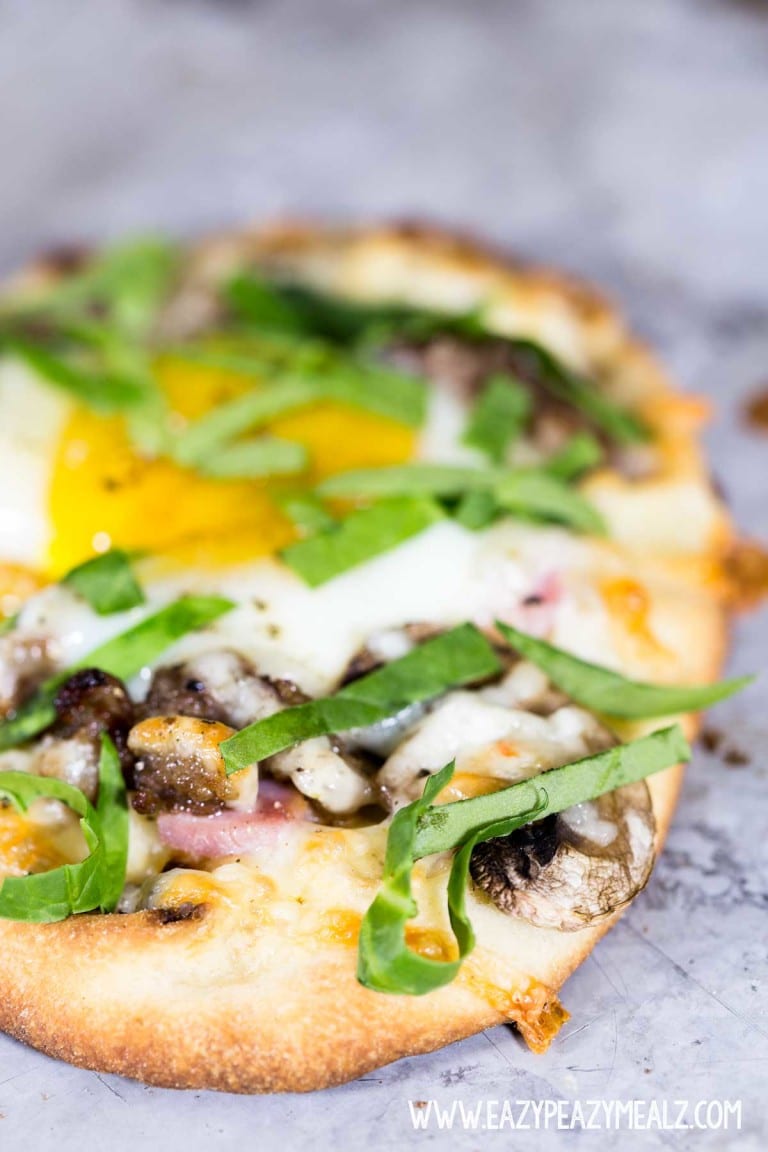 Buffalo Chicken Flatbread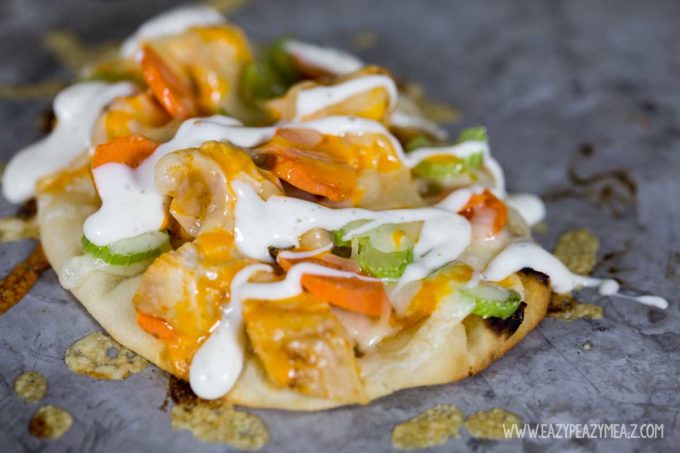 Peppermint White Chocolate Cheesecake Dessert Taco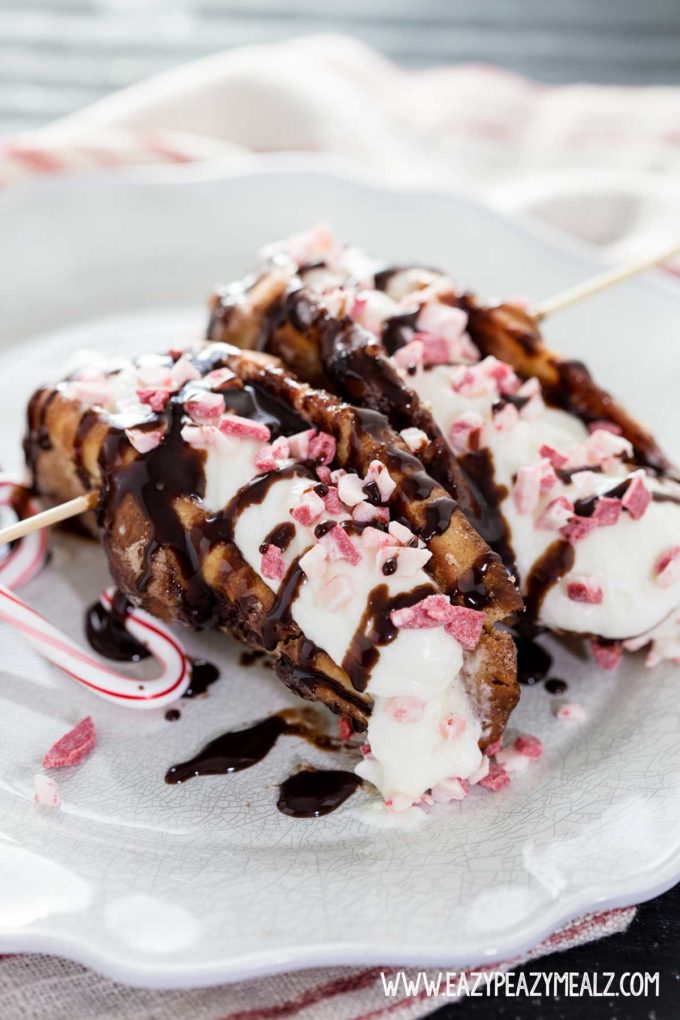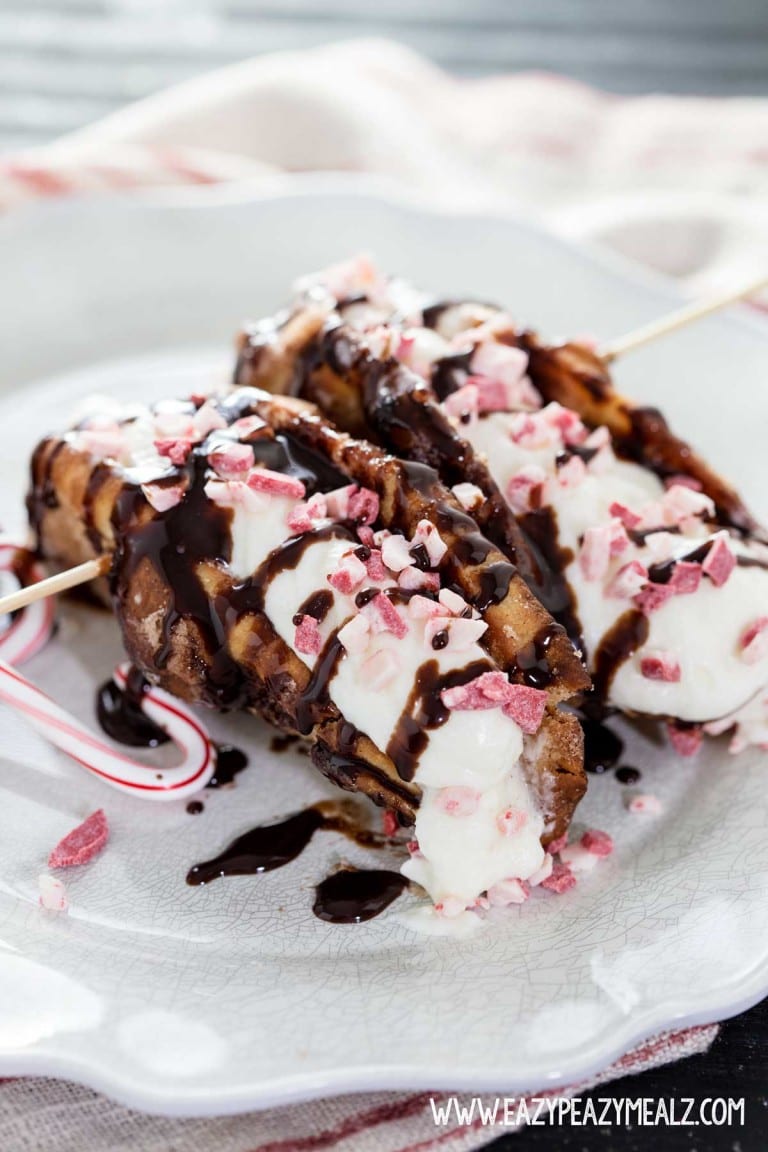 Get EZPZ Updates In Your Inbox!