A fast and easy crock pot beef stroganoff that takes just a few minutes of prep work for a fantastic, hearty, family friendly meal. This is one of the most popular recipes on my site with hundreds of thousands of shares and positive reviews. There is a reason this recipe is well-liked. Easy, flavorful, and hearty this is a family favorite. 
Crock Pot Beef Stroganoff
©Eazy Peazy Mealz by EazyPeazyMealz.com
Pin it to your Slow Cooker board to SAVE it for later!
Follow Eazy Peazy Mealz on Pinterest for more great tips, ideas and recipes!
Check out how easy it is to make Crock Pot Beef Stroganoff with this video demonstration:
I recently updated the photos on this post, but the recipe has remained the same. There are some great ways to alter it, or add to it for variation in flavors. Check out the notes section for fun variations to this classic beef stroganoff recipe!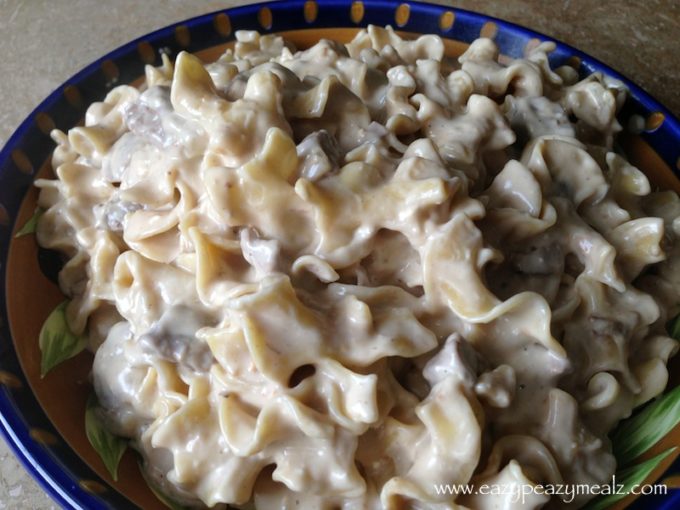 Crock Pot Beef Stroganoff  was so simple to make, and a real winner as far as taste and flavor goes. I got the inspiration from Pinterest. I saw a great looking stroganoff, but the link was bad, so I couldn't get the recipe, and therefore do not know who to credit for the inspiration, but there was a picture, which showed what was in it, and the comments had some info. I sort of just looked at that, and made up the rest. Then tweaked it over and over until I got to this recipe.
Now my kids and husband ask me to make Crock Pot Beef Stroganoff regularly. It is one of those recipes I have a lot of fun with. One thing to keep in mind is to use quality egg noodles otherwise they break and aren't as good!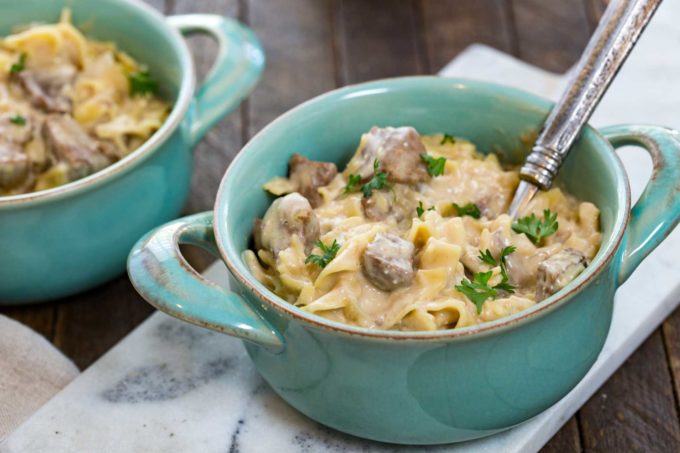 Regardless, it tastes great, and requires very little effort. Step by step tutorial:
Gather your ingredients. I used a 5 quart crock pot.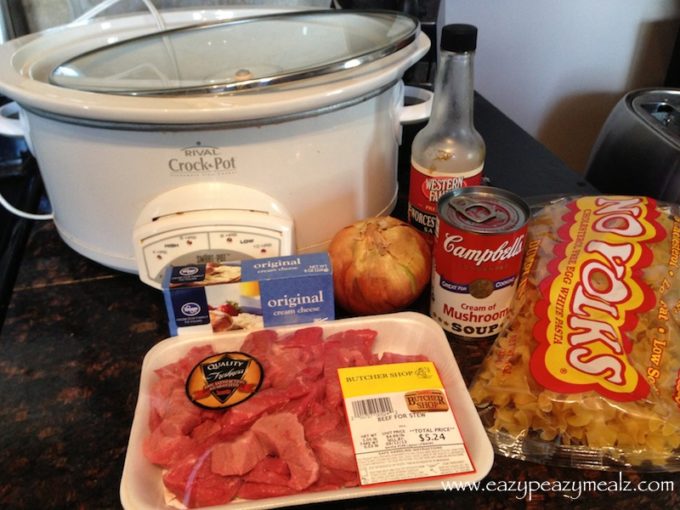 Brown your meat and cook onions slightly in a skillet.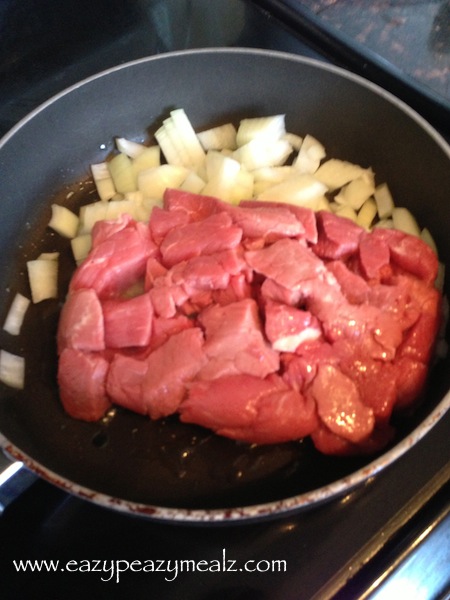 Mix together sauce, and put both sauce and meat and onions in 5 quart crock pot.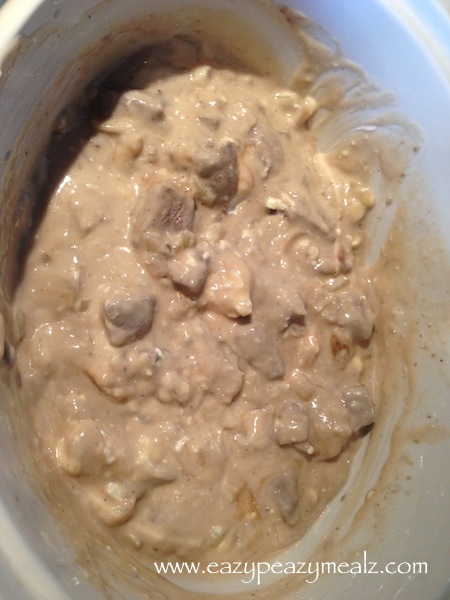 Cook for 4-6 hours on low, then add in cooked egg noodles.
Rachael Yerkes
Yields 6
Crock Pot Beef Stroganoff
A creamy, flavorful beef stroganoff that you slow cook.
10 minPrep Time
4 hrCook Time
4 hr, 10 Total Time
Ingredients
1 large onion
1 lb beef stew meat
1 tsp garlic salt
1 cup milk
2 cans cream of mushroom soup
4 Tbs Worcestershire sauce
8 ounces cream cheese
1 16 ounce package egg noodles

Optional Ingredients (Note: Many have adjusted this recipe, these are things that have been found to work well)

1/2 cup sour cream
1 cup fresh mushrooms
Instructions
Start by chopping up your onion, and putting it in fry pan with your stew meat.
Season with the garlic salt
Cook just until the onion starts to get translucent and meat is browned on outside, but not cooked through.This will help keep the meat moist while it cooks in the crock pot. You can skip this and just dump everything into the crock pot, but it won't be as moist and tender when it is done. Taking a few minutes to brown the meat helps a lot.
In a separate bowl, mix together milk, mushroom soup, Worcestershire sauce, and cream cheese. Stir well so not too lumpy. (If adding in the sour cream and mushrooms, do that here)
Put sauce mixture and meat and onions in crock pot, put lid on, and cook on low for 4-6 hours. You can stir occasionally.
Just before finished, boil water and cook noodles according to package directions.
When noodles are cooked through, and drained, stir into crock pot. Let sit about 5 minutes, then serve.
7.6.4
153
https://www.eazypeazymealz.com/crock-pot-beef-stroganoff/
Pin to your DINNER board:

If you are looking for other great slow cooker recipes give these a try, or consider one of these slow cooker cook books: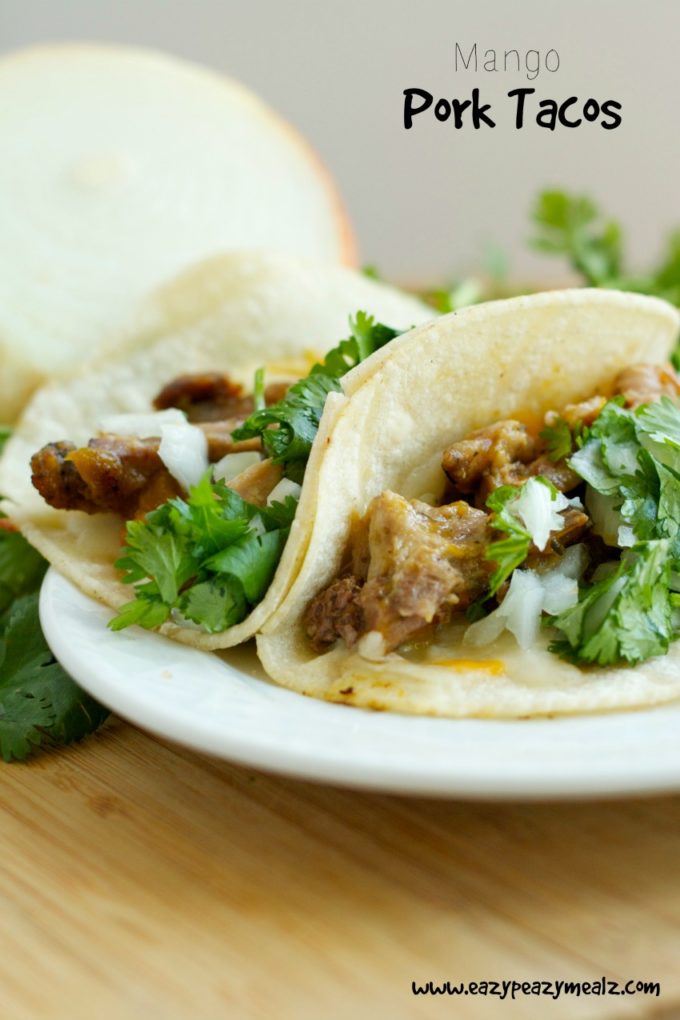 Or how about Slow Cooker Corn Chowder?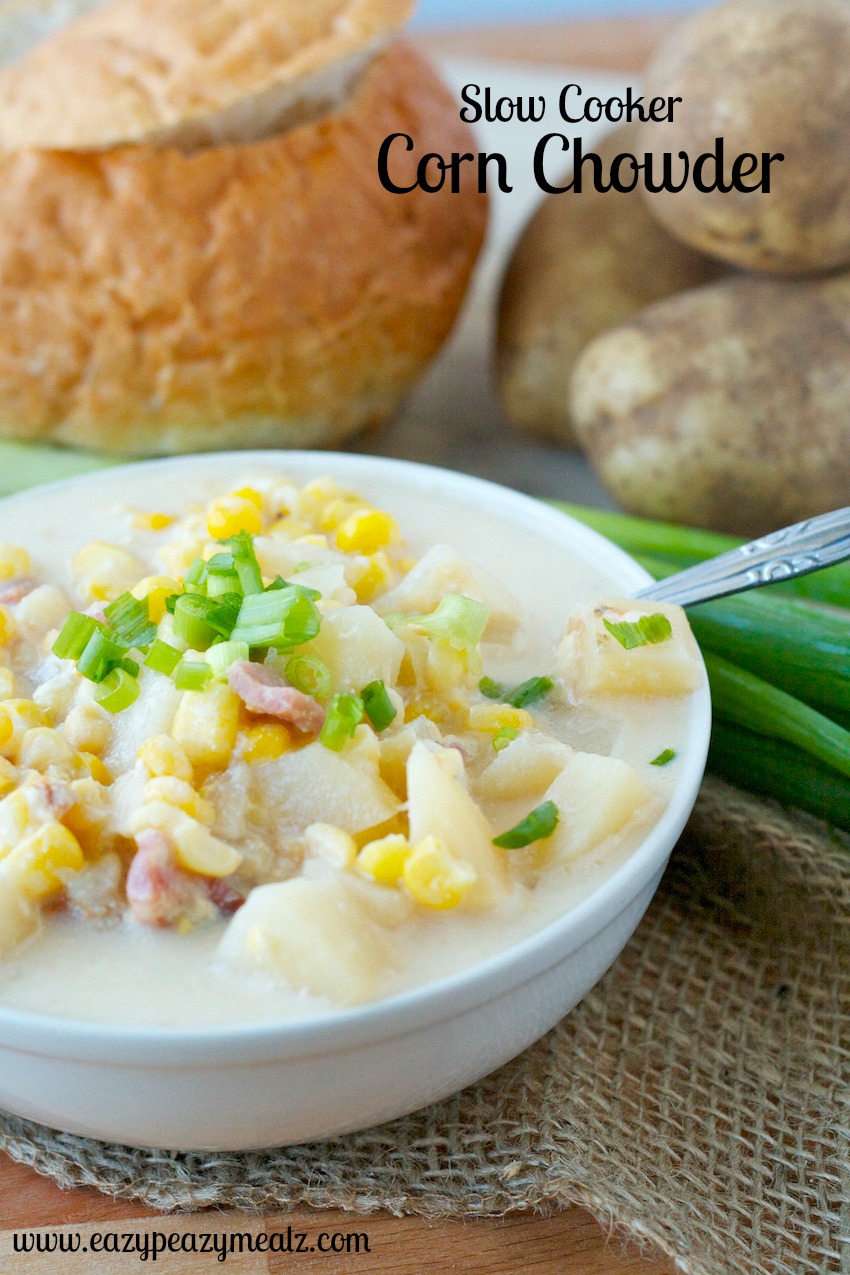 Or Crock Pot Chicken Tortilla Soup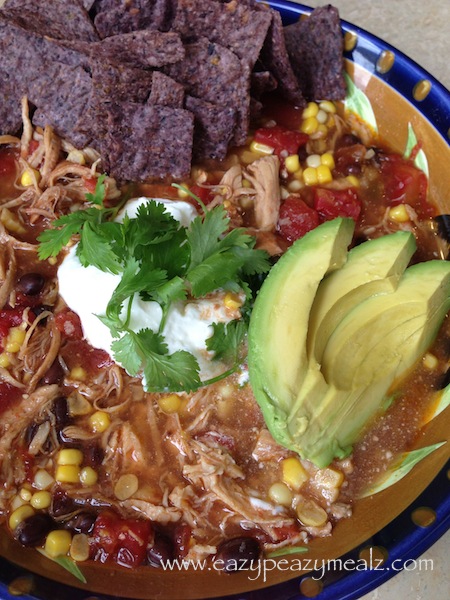 Get EZPZ Updates In Your Inbox!