Garlic Bread Twists: Easy to make garlic bread twists, this easy dough is made in the mixer and is done in under an hour. These breadsticks are buttery, garlicky, and so delicious.
Garlic Bread Twists: You guys there is nothing quite like fresh baked bread or breadsticks. But why do they take so darn long to make? Breadsticks are one of my favorite things with a bowl of soup or a big fresh salad. But I never want to put in the time.
But then I think about soft, garlicky breadsticks. The buttery topping! And then I am like, "Ok…worth it!"
Because I never wanted to take the time, I decided it was about time I figured out a recipe for breadsticks that would take under an hour. That way, when I send my kids out to play, and they come in hungry, they don't have to wait forever to eat! These bread sticks are the fastest, easiest bread ever, and taste amazing to boot! We make them all the time now! And so far no one is complaining.
Not only are Garlic Bread Twists a beautiful golden brown, but they are light, fluffy, and so good. I could fill up on these alone, but love dipping them into a bowl of soup, or a nice pasta sauce. Honestly, I love them just as the recipe is written. But sometimes, it is fun to mix up the filling.
Garlic Bread Twist Variations:
Mix some parmesan cheese into the center garlic mixture.
Skip the garlic salt and add cinnamon and sugar instead to make them cinnamon twists.
Try some fresh herbs and butter. I love basil and garlic.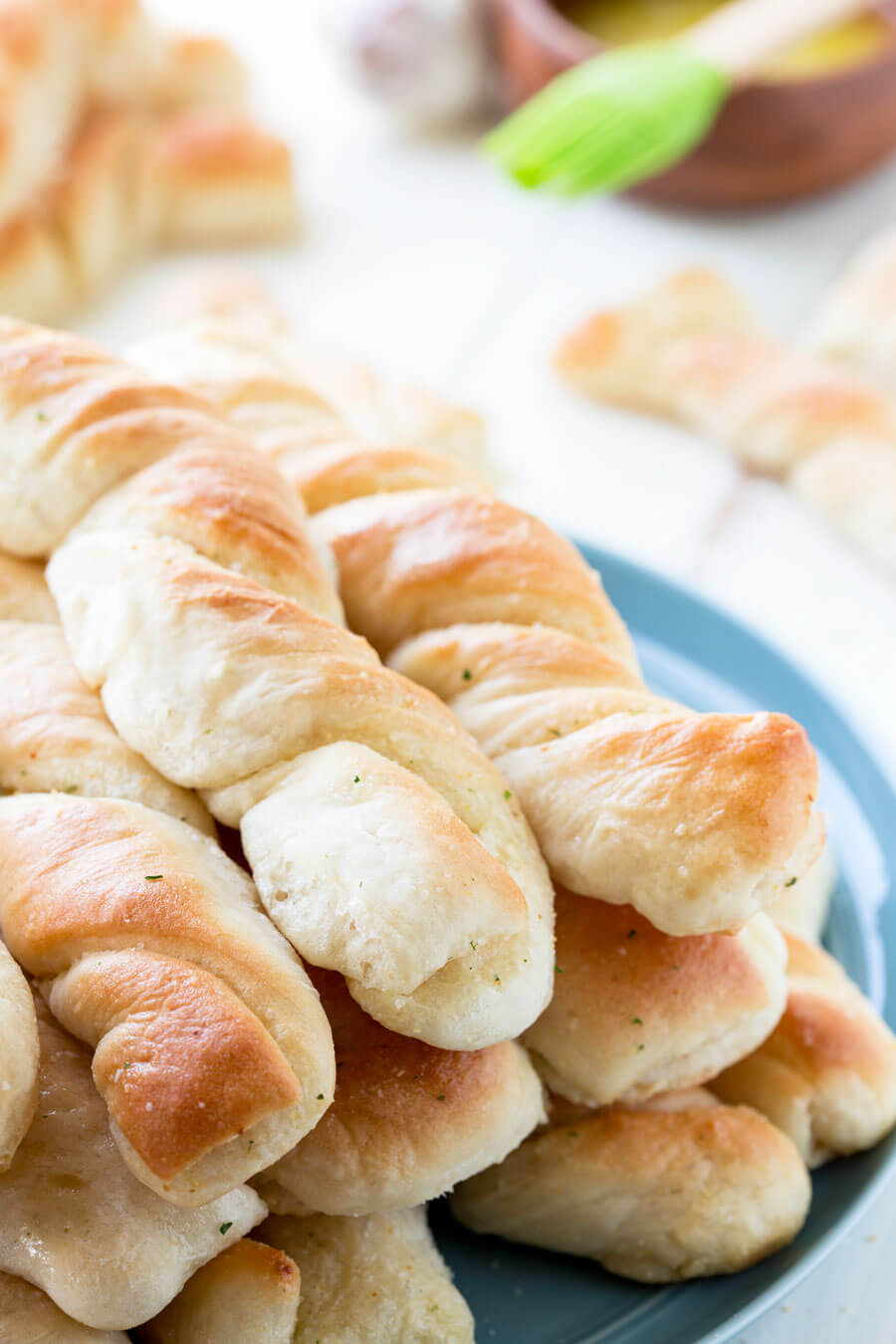 Garlic Bread Twists go well with soup, pasta, or just on their own. And if you can't master the twist, don't worry, they are great just rolled as well. I just like the twist because it means a little filling in every bite, and some extra texture. That extra texture is super nice. I love when you get that nice golden brown with just a little crunchy crispiness. Oh so good.
And when you use a silicone butter brush (not even sure what it is called), and brush melted butter on top…oh em ghee!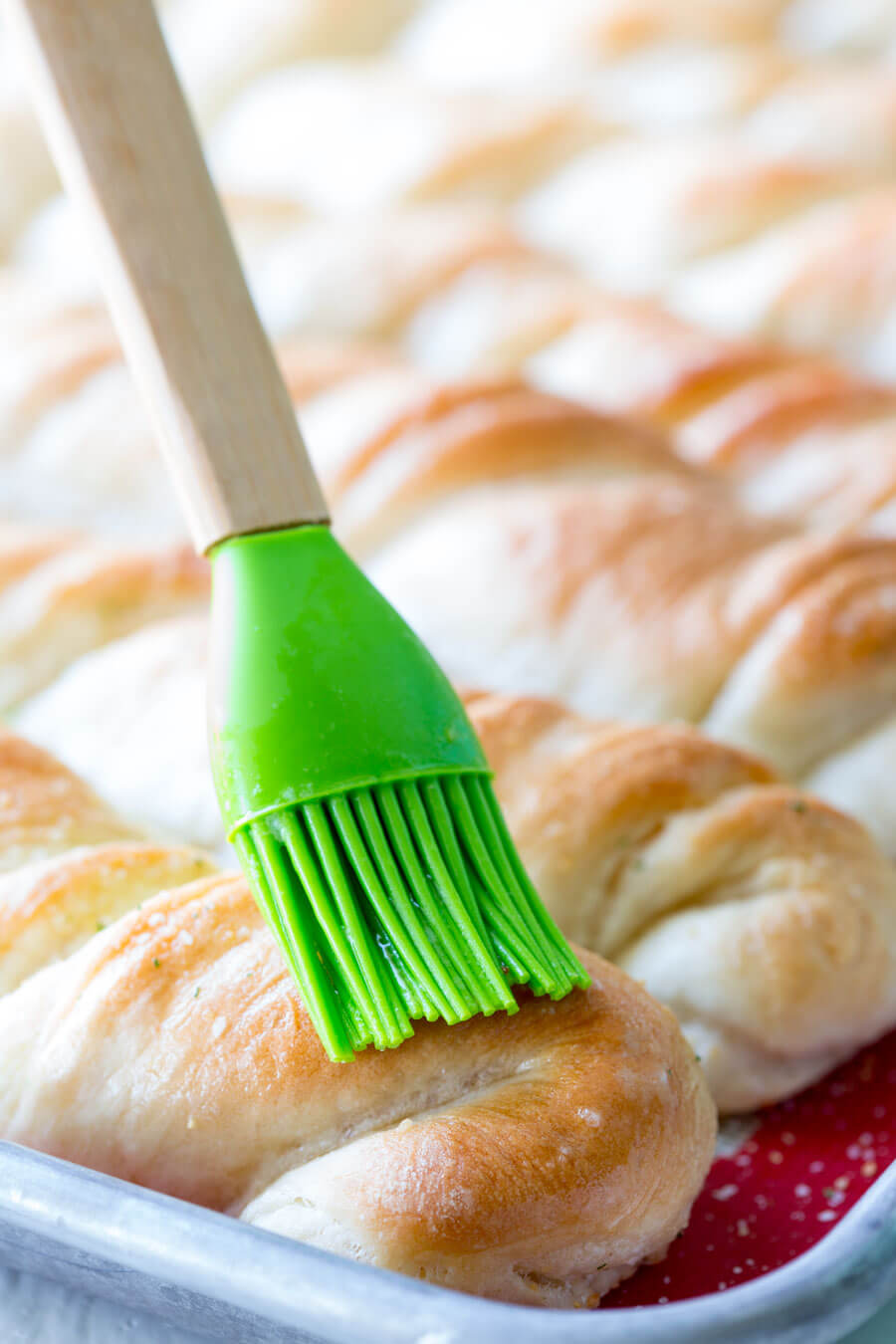 Tools Used to Make Garlic Bread Twists:
Other great recipes:
Rachael Yerkes
Garlic Bread Twists
This recipe makes 20-30 garlic bread twists
40 minPrep Time
20 minCook Time
1 hrTotal Time
Ingredients
3 cups warm water
4 Tbs white sugar
2 Tbs yeast
1 tsp butter flavoring (optional)
6.5 cups flour
1 tsp salt
Garlic salt
1/2 cup butter (melted)
Instructions
Start with warm water, and add yeast and sugar to it. Be sure the water is not too hot or it will kill your yeast.
Let it sit about 5 minutes. (Watch for yeast to foam)
Add in butter flavoring if you are using it, don't worry, it is good without it too.
Then using a mixer, or by hand, stir in the flour and salt. I used a kitchen aid, and a bread hook, and it worked well.
Once well mixed, let it sit, covered for about 10 minutes.
While waiting for dough to rise a little (during the 10 minutes), melt your butter in the microwave.
Roll out dough into a rectangle
Brush with butter, and sprinkle on garlic salt.
Fold dough in half so that the butter mixture is in the center.
Use a pizza cutter to cut 1 inch strips into the dough.
Twist the strips to form garlic bread twists.
Put bread sticks or twists on an ungreased baking sheet (should fill 2 sheets)
Cover breadsticks and let rise for 20 minutes.
Turn on oven and preheat to 400 while bread is rising.
Bake at 400 for 18-20 minutes.
Remove from oven, brush on melted butter, and sprinkle on more garlic salt
Enjoy
7.6.4
197
https://www.eazypeazymealz.com/garlic-bread-twists/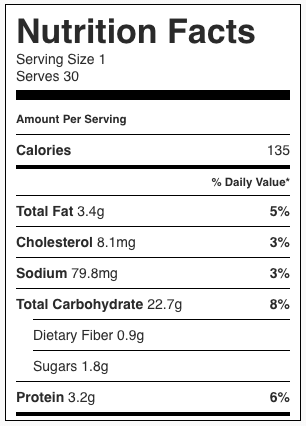 Pin to your Bread board on Pinterest:

Get EZPZ Updates In Your Inbox!