This is a sponsored conversation written by me on behalf of zzysh®. The opinions and text are all mine.
Haddock with browned butter white wine sauce: Flaky haddock pan fried, and served with a browned butter white wine sauce. Amazingly flaky fish, with a gourmet flavor, prepared in 20 minutes or less. This simple but elegant meal is sure to be a hit!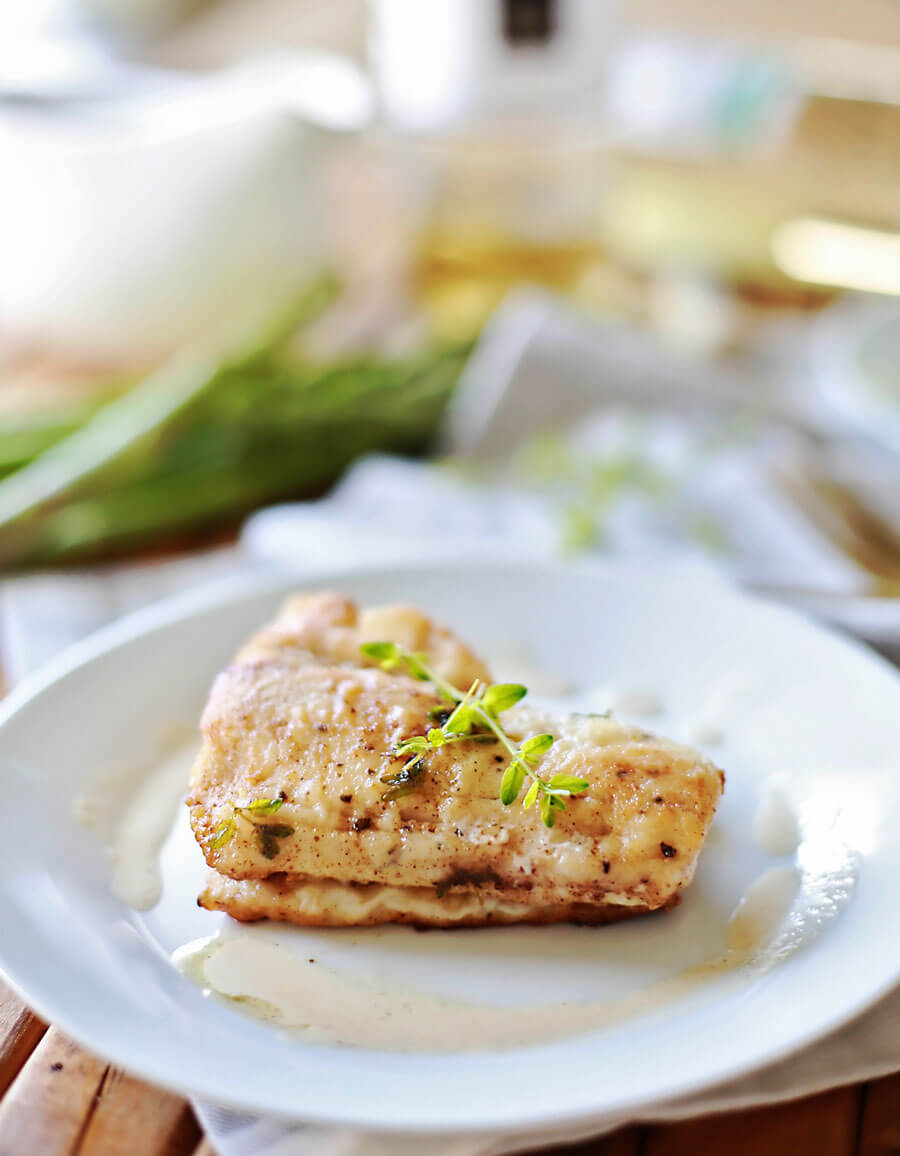 Simple elegance is one of my favorite things. Just because something looks and tastes gourmet, does not mean it has to take hours of time to prepare, or be something reserved only for special occasions. This haddock is the perfect example of simple elegance.
It is understated, simple, and has subtle, but delicious flavors. and looks both mouthwateringly delicious and fancy at the same time. But would you believe me if I told you it only takes a few ingredients, and can be made in under 20 minutes?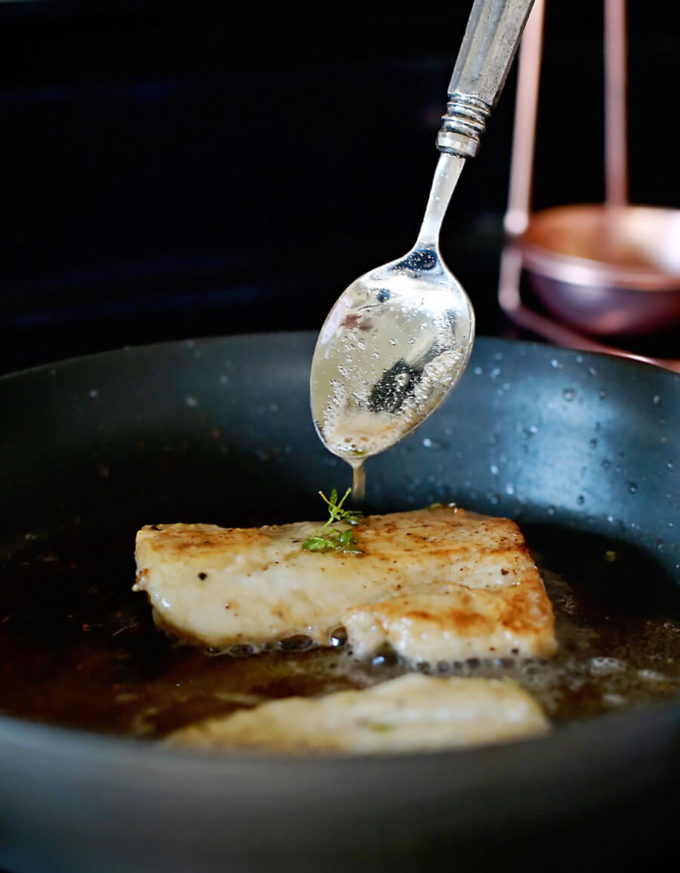 It is true! And the sauce on it…no words! It is beyond delicious. It is a likely browned butter sauce that combined with your favorite white wine adds a complexity, and depth of flavor to this haddock that will make you wonder if you are eating in a fine dining restaurant.
This fish is pan fried, and the sauce is made in the same pan, which means you have very few dishes to contend with at the end of the night as well!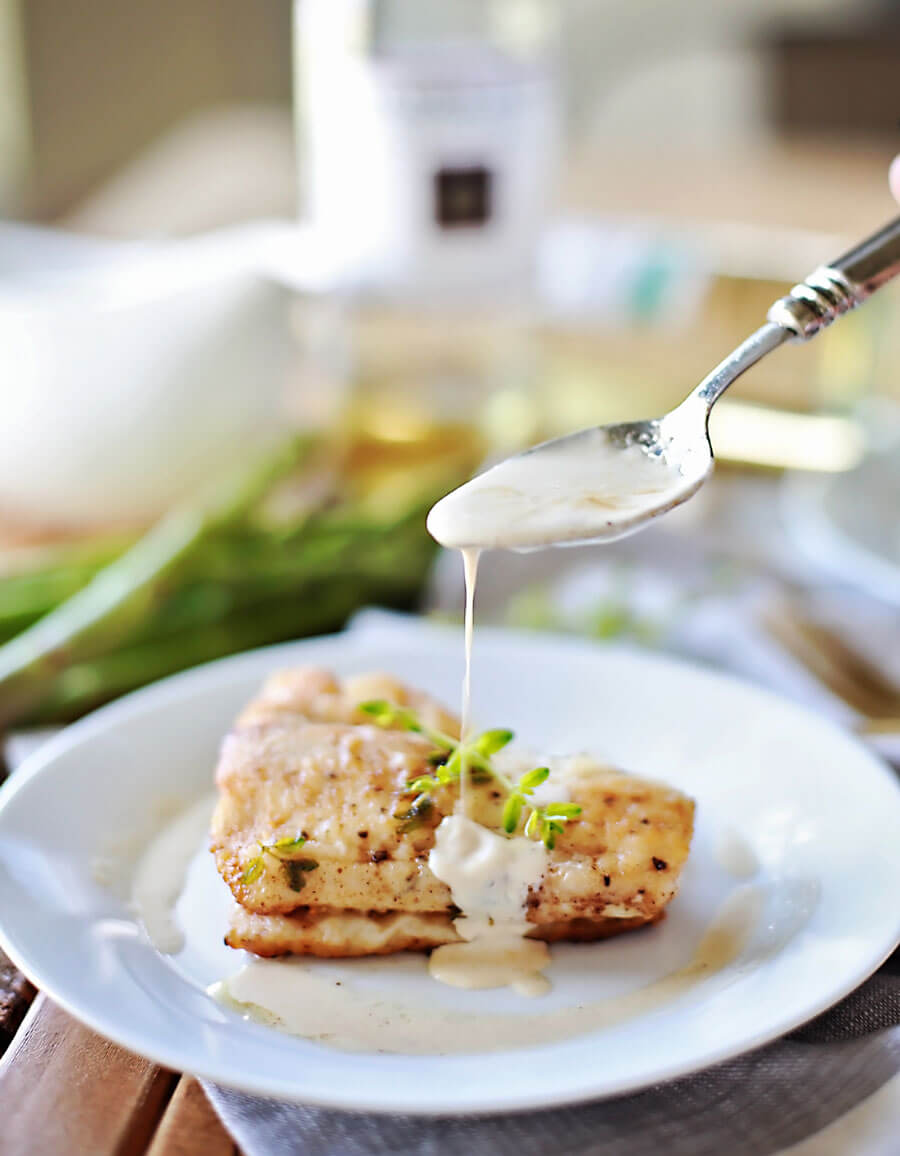 This is the kind of meal you can make for yourself after a long day, or that you would serve to company. Haddock is a mildly flavored white fish, and the browned butter white wine sauce elevates it from "nothing special" to really amazing.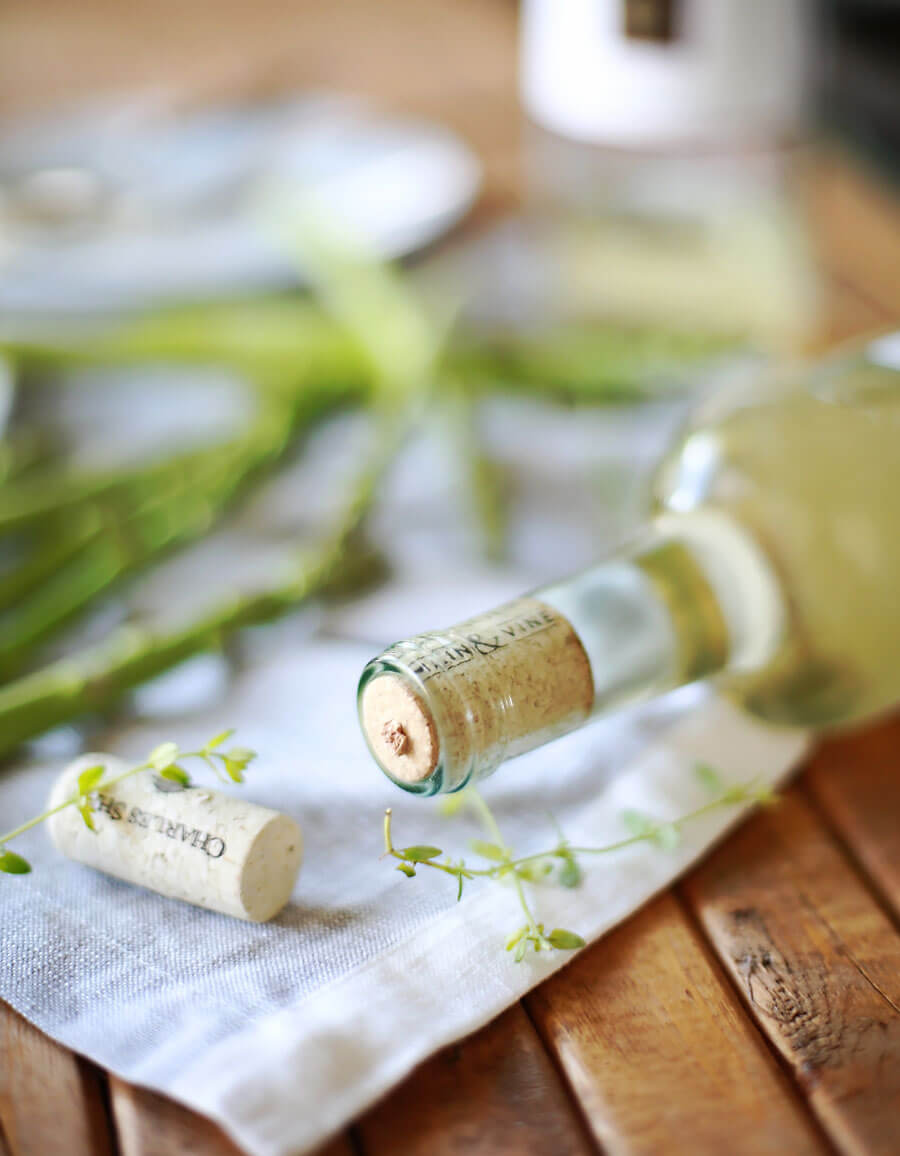 In a word, this recipe is perfection!
The only problem with this recipe is that it only calls for a small bit of wine. So I always end up with a partial bottle of wine. And I absolutely hate wasting it. I love to cook with wine, but rarely use more than a cup or two in any given recipe. Throwing out the remaining wine has always irked me because it is just so wasteful. But unfortunately, it loses its flavor, and the quality of the wine changes if simply recorked and put in the fridge.
I know a lot of people struggle with this, what do you do if you open multiple bottles and it doesn't all get used? Toss it!! Not anymore. Luckily, I have found a great way to preserve an opened wine bottle so that it retains quality for weeks after opening.
Introducing zzysh®:
Guide to preserving an opened wine bottle:
Open the wine you want to taste or cook with, and don't stress about not using the whole bottle. Think of the dinner party possibilities. 
Close the bottle using the zzysh® stopper, it offers an innovative seal to help keep it fresh.
Use zzysh® technology to zzysh® the bottle, and create a protective atmosphere around the wine. Press the hand piece down for 3-4 seconds to achieve the atmosphere. It is just that easy!
zzysh® technology replaces the air in the wine bottle with a highly protective atmosphere consisting of argon. When shielded by this atmosphere plus the stopper, the wine will not oxidize.
There will be zero loss of flavor, color, or quality!
For sparkling wine, the protective atmosphere consists of argon and carbon dioxide. This atmosphere creates pressure, which helps preserve the fizz as well as the flavor.
This means that with this simple to use system, you can open wine for cooking or consumption, and if you do not use the whole bottle, you can simply zzysh® it to use later. How cool is that? And right now, my readers can get this neat technology at a 20% discount.
Receive 20% off the purchase of a zzysh® product with the promo code: getyourzzysh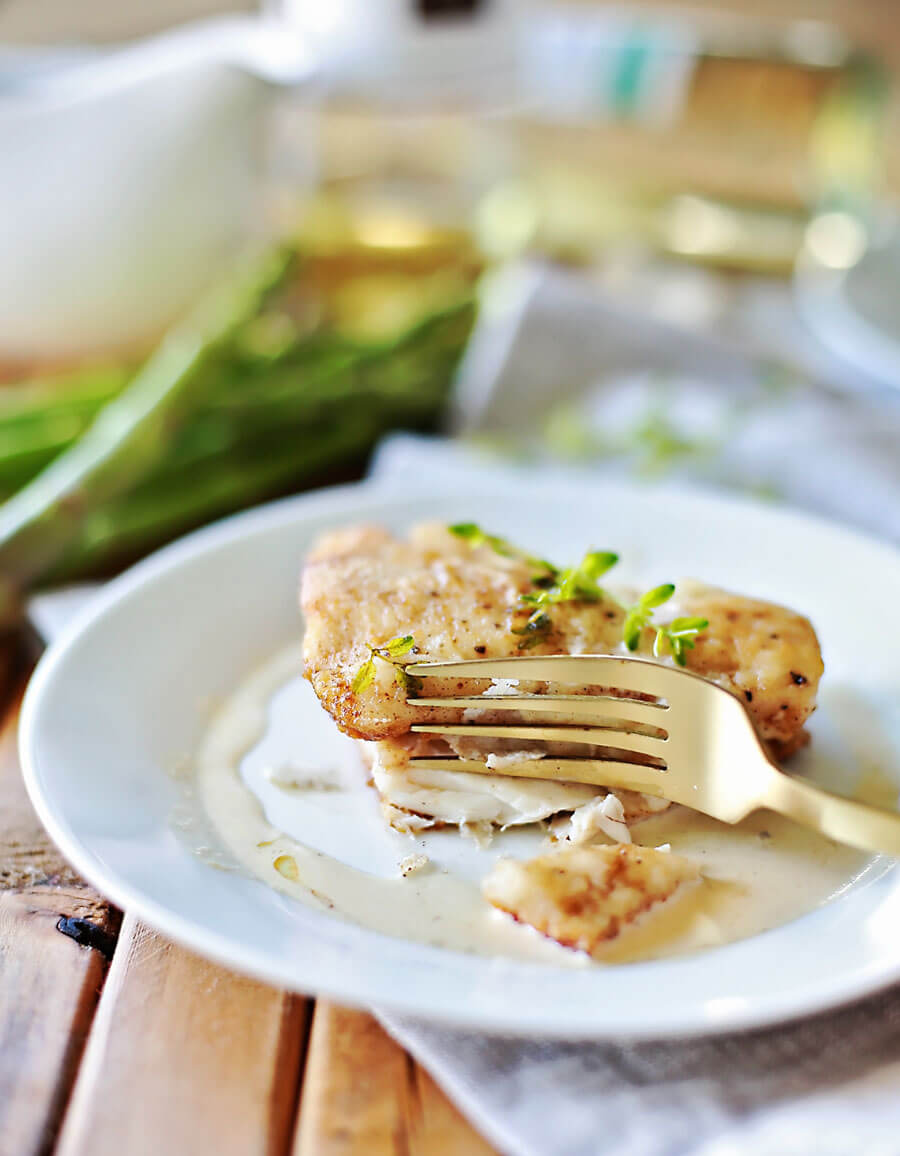 Haddock with Brown Butter Wine Sauce
Ingredients
4 Haddock Fillets
1 Lemon (juice)
Salt and Pepper
Dash of Cayenne
1/2 cup Flour on a plate
4 sprigs Thyme
1 tbs butter
2 tbs oil

For the Brown Butter White Wine Sauce

2 TBS Butter
3 sprigs of Thyme
1/2 c White Wine such as Sauvignon Blanc
1/2 c Cream
Instructions
For the Fillets

Rinse the fish and pat dry
Squeeze the Lemon Juice over the Fillets and then season generously with Salt and Pepper (The salt and pepper are where the seasoning comes from as the sauce is very subtle in flavor, so be generous).
Add a dash of cayenne to each fillet.
Then lightly dredge the fillets in flour.
In a hot pan over med-med-high heat, melt the butter and heat the oil and thyme sprigs.
Once warm/hot, add the fillets.
Cook over med-med high heat for approximately 3-4 minutes on each side or until golden brown.
Preheat oven to 200 F.
Let fish rest in oven on a tray while you make the sauce.

For the Sauce

In the recently vacated fish pan, add 2 TBS Butter and the thyme sprigs.
Over medium heat cook until the butter has just started to turn brown and smells slightly nutty.
Add the wine and increase the heat to med-high.
Let the wine reduce/cook down to half, then add the cream.
Reduce heat to med-low and let cook for about 3 minutes or until cream has started to slightly thicken.
Serve immediately drizzled over the haddock fillets.
7.6.4
989
https://www.eazypeazymealz.com/haddock-browned-butter-white-wine-sauce/
Pin to your Seafood board on Pinterest:

This is a sponsored conversation written by me on behalf of Zzysh. The opinions and text are all mine.
Get EZPZ Updates In Your Inbox!