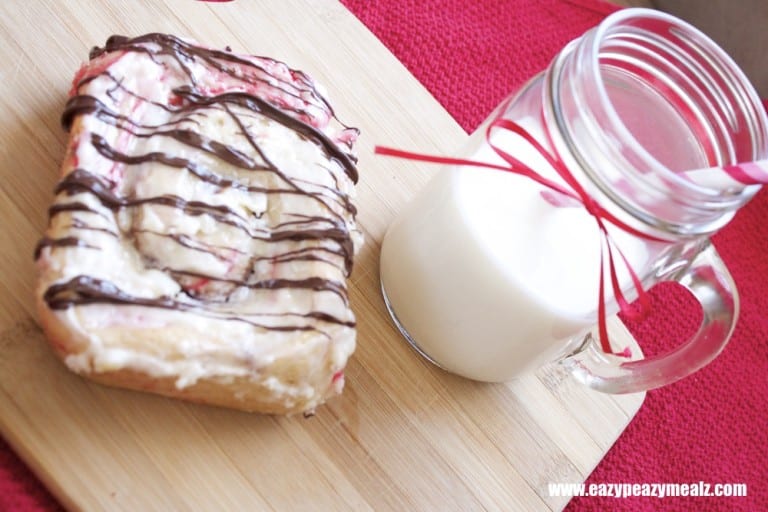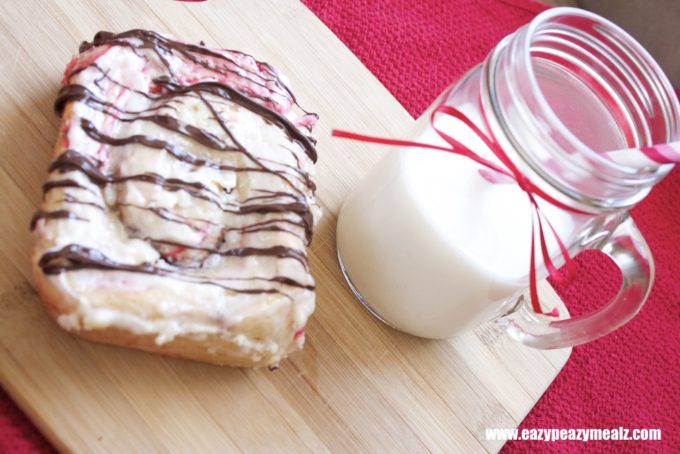 Cinnamon rolls are a favorite around here, and with this way too easy overnight cinnamon rolls we make them far too often. Far too often. I wanted them to look more Valentine-like so after making the dough, I added a few drips of red food coloring to it and let it mix a couple more times, making it marbled.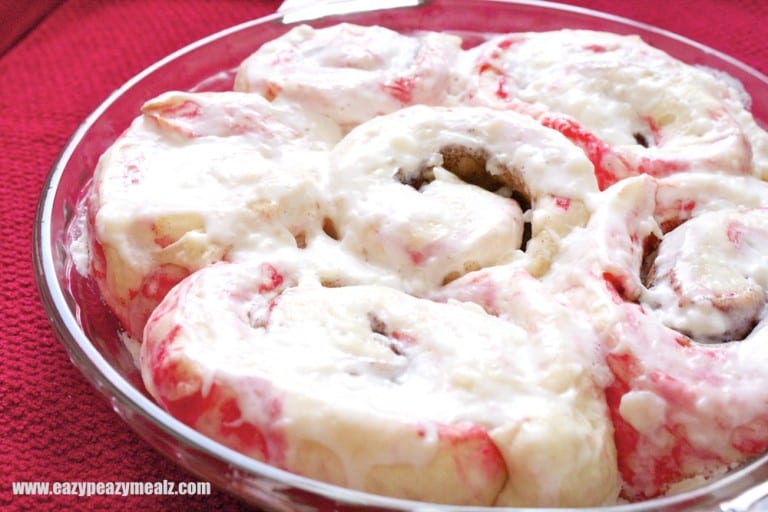 When they were done baking, I added the glaze right away so it would melt. Then I melted some chocolate chips in the microwave, and some Red Velvet Candy Melts and drizzled them over the top. It was pretty yummy! I will stop licking my fingers now so that you can go make them. Just use the recipe from Easy Overnight Cinnamon Rolls, stir in some red food coloring, and add some melted chocolate for a little extra fun!!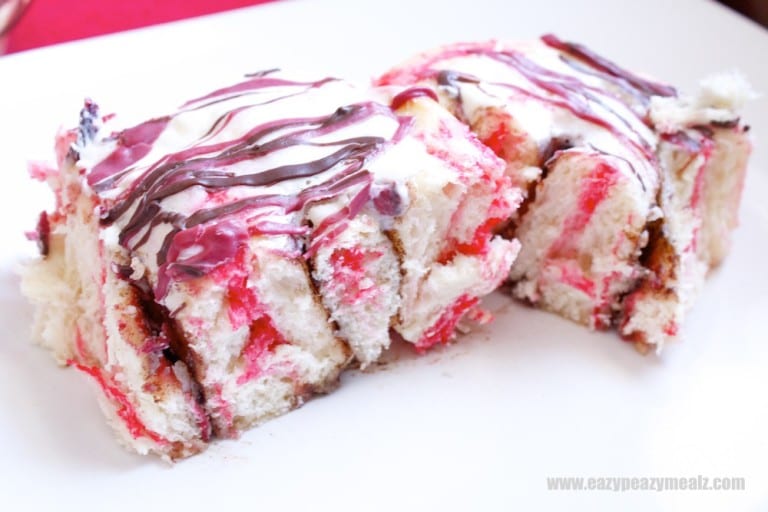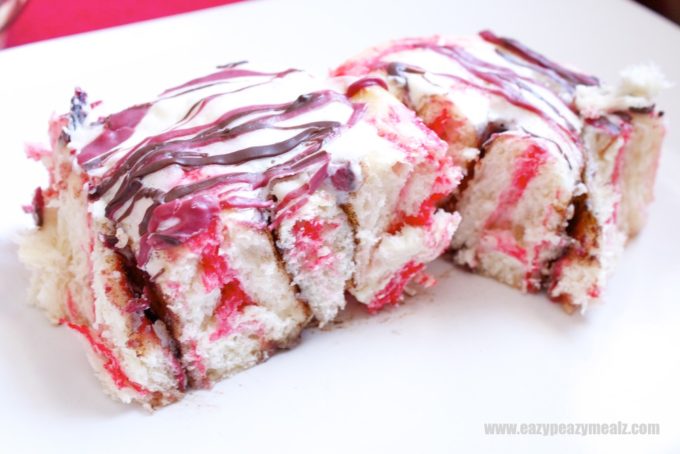 Start these the tonight to have the perfect Valentine's Day Breakfast! Or, you could have Red Velvet Raspberry Cream Cheese Stuffed French Toast, or a Berry Parfait.