The lessons you can learn from a visit to Auschwitz-Birkenau can not be duplicated any other way. These concentration and work camps were horrible, tragic, and very real. A large part of the Holocaust occurred here. Visiting this Poland concentration camp is something everyone should do at least once in their life.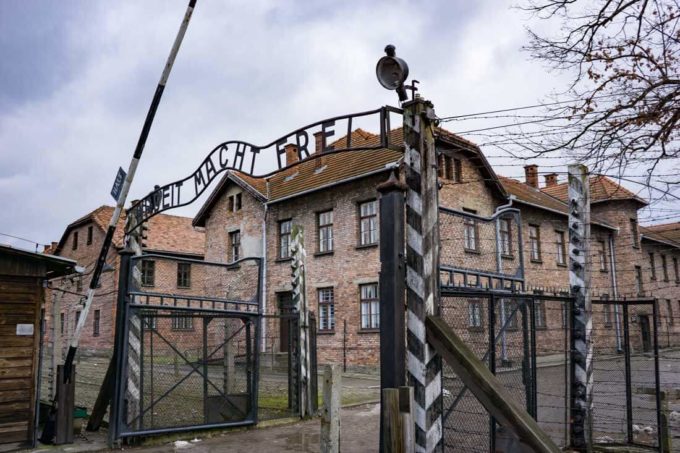 I recently had the opportunity to visit Auschwitz and Birkenau. It was my second visit and, though I hoped it would have less of an impact on me, it did not. And so I thought I would share some of my thoughts from both my first visit (I took excerpts from what I wrote down then) and my most recent visit.
First, Auschwitz and Birkenau are near Krakow, Poland. They are open for tours and visits, you can take a guided or unguided tour. If you are going during the busier months (when it is warmer out), you will want to make a reservation ahead of time. Plan around 2.5-3 hours or more for the visit.
There are two parts to this camp. Actually there were many other camps nearby (over 40 in total), but for the purposes of this post, I am only going to talk about Auschwitz, and Birkenau.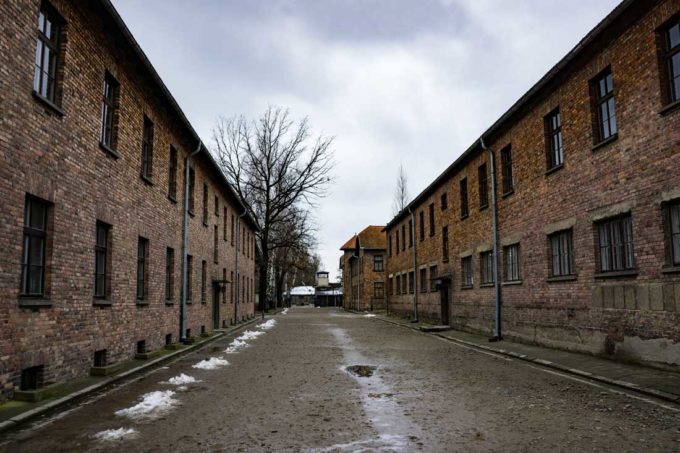 Auschwitz is a set of blockhouses and the famed gate. You can walk through the buildings and learn about the camp through the exhibits. You can see the process of selecting and exterminating prisoners. The impact the camp had on Poland. The various groups that were mistreated there. And so much more. In Auschwitz you get a glimpse of the horrible conditions, and the shear number of people who came to, and died in, this prison camp.
The majority of the prisoners in Auschwitz, itself, were Polish. However there were POW's, Gypsies, and many others. As I write this, I am going to make every effort to not leave off or under-represent or underestimate the impact different groups that suffered in these camps. However, I realize I won't be able to cover everything, so please don't be offended if I do not spend enough time on one particular part of this tragic story, or one particular group of sufferers.
After visiting Auschwitz, you can take a bus or shuttle, or your vehicle, over to Birkenau, about a mile away. This is what most people think of when they think Auschwitz. This is where the gas chambers and huge crematorium were. This is where a million Jews were killed, as well as many others.
Birkenau is in its untouched condition from when the camps were liberated in 1945. And for as far as the eye can see there are chimneys from the demolished barracks. Visiting in winter, it was cold. But the cold eeriness of the place was so much worse. There are watchtowers, a train car, and an endless ghost town of horror. You can see the remains of the killing room and crematoria, and the International Memorial of the Nazi Victims.
A visit to these camps is horrifying and terrifying, and sobering, and so much more. It is hard to wrap my head around it, or sort my feelings. This is why I want to share some of the things I thought, felt, and learned during my two visits. And reasons everyone should visit Auschwitz and Birkenau.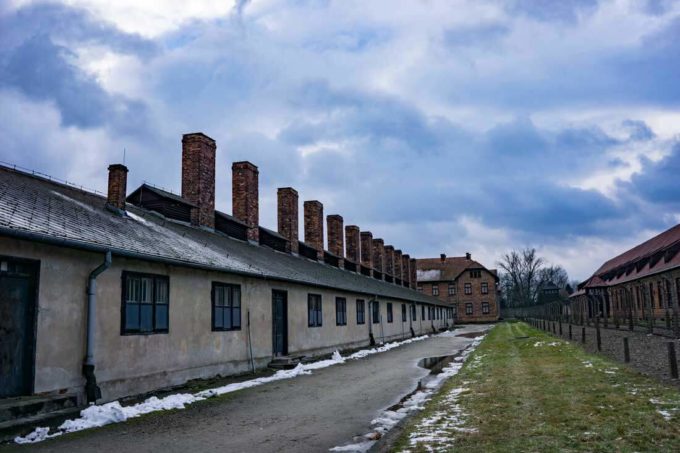 The Education
If for no other reason than to educate yourself, visit Auschwitz-Birkenau. I realize you can learn a lot about the war, the camps, and the impact just by studying, and a visit is not necessary. However, a visit educates in a way no book can.
While I walked around, looked at the photos and personal belongings of those in the camps, I couldn't help but think: How??? How could this happen? How could anyone kill a child, or a man, or a woman, a community, just for being Jewish? Black? Homosexual? A Gypsy? Or from the wrong place?
It is hard to wrap your head around how so many people could be involved in the hatred, cruelty, and mass murder of so many others. And the only thing I could come up with is ignorance and propaganda.
The Nazi propaganda machine skillfully exploited the lack of knowledge of millions, to the point that entire nations and religious communities were put at risk for extermination. Seeing the results of this is beyond educational. That is an education I can't afford to not give my children.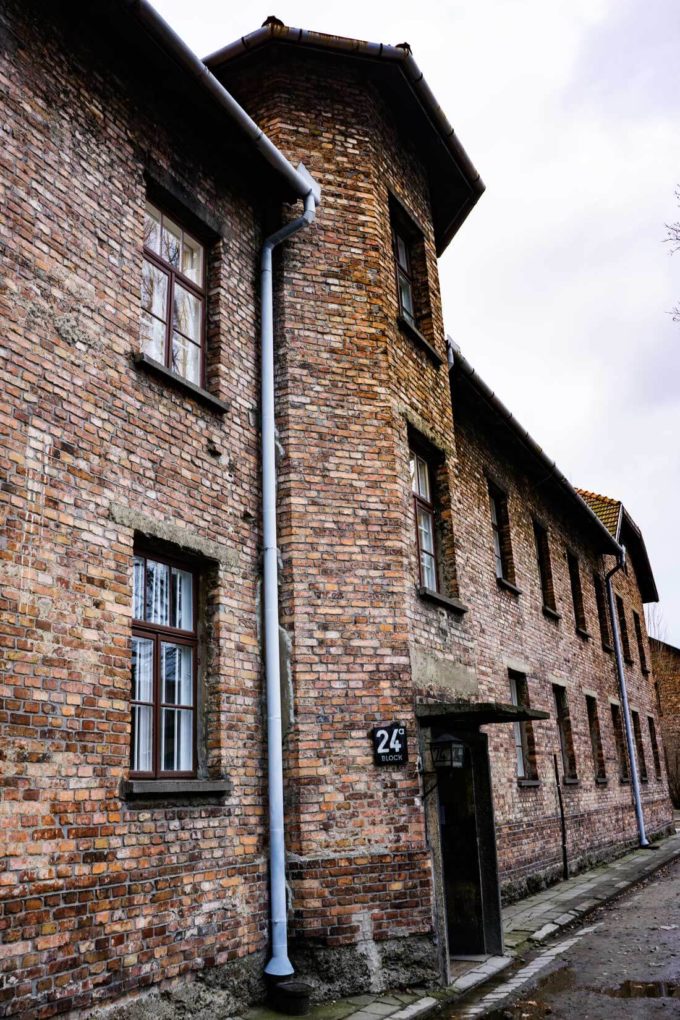 The Personal Impact
Probably the biggest reason I am determined to take my children to this somber, horrible place someday is because of the personal impact it has on a person.
When you go to a place, and witness what is left, and see what happened there, it touches you in a way no text book or documentary can. When you hear, in person, stories from the people in the area, or the guides, you feel things you wouldn't otherwise. It becomes personal.
I have known for many years about the atrocities that went on at this extermination camp. I have heard the stories of the prison warden's wife having lamp shades made from human skin, of the people who thought they could work toward freedom only to be humiliated, beaten, malnourished, and harrassed, of the life expectancy of mere months after entering the camps, of the people who survived the camps only to find their homes and cities destroyed. Of the gas chambers and millions of lives that were lost.
All of these stories are awful. They were sad, they were unfortunate, but they were distant. They were statistics, facts, and numbers, and just stories, from a war that happened before I was born, in a place that seemed far away.
Visiting opened my eyes to the fact that it was not that long ago, and that the impact of this tragedy is still felt today, and even though it seems so far from my comfortable home, it is a mere plane ride away.
Visiting the camps, seeing the pictures, the buildings, and the items left behind made it so real. I began to relate. The people impacted were no longer just nameless, faceless masses from the past. They became real to me. I started seeing them as individuals. Daughters, wives, children.
I began to think, what if this had happened to me, or my child? Would I have survived? Would I have crumbled? Or fought? Would I have been able to pick gold from dead people's teeth? Would I have been able to keep hope and faith alive? Would I have encouraged my son to join the Polish resistance? Would I have told on my neighbors to save myself?
I don't know the answers to those questions. I have never been tested that way. I have never had to experience something so horrifying. What I do know is those "stories" took on far greater and more personal meaning to me after my visit. My eyes are quicker to water. My heart is more determined to show love and not let hatred find even the smallest space. And my mind is set that I will teach my children.
Standing there, and seeing the vastness of Birkenau, and realizing that this is a place where millions of people were imprisoned and killed, made it more real than any movie, history book, documentary, or historian could ever do. And I want my children to make the same kind of personal connection because if a visit can result in one person more committed to showing love and tolerance, then I have done my job.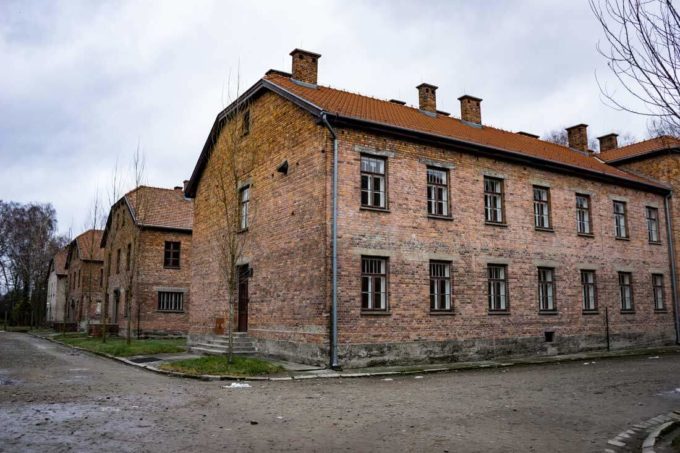 The Gratitude
Gratitude overwhelmed me as I walked and looked, read, and listened. I was not grateful this tragedy occurred, but I am grateful for my life and my trails. The perspective gained during this visit could only lead to gratitude for me.
I don't want to trivialize tragedy. But I often find myself only giving it a moment's notice in my busy life. I have a house to clean, a carpool to drive, a job to finish. And that is actually a good thing. We can't live life in sorrow and mourning for the things we can't change, but we should always remember. We should always recognize the blessings and good in our own lives. And work for a brighter future.
Walking through the buildings and grounds of Auschwitz and Birkenau was depressing. I couldn't help but feel nauseous, irritated, and just hollow. I had a lump in my throat from the first room I entered. Seeing the piles of hair, shoes, and personal belongings was devastating in a way I never imagined. And yet it was also humbling.
The gratitude I felt in those moments for my loving family, my safety, my freedoms, my country, I am not sure any one experience has ever helped me recognize before how much I truly have to be grateful for.
The Hope
It is so easy to walk through these camps and feel only disgust and loathing. And I definitely felt those things, but I also felt a lot of hope.
In the rubble, in the piles of shoes, hair brushes, and luggage, there was proof of human dignity, honor, patriotism, devotion to family, love, and hope of survival. In the stories told by survivors there are tales of compassion, love, and friendship. Seeing this in such an extreme and unforgiving circumstance gives me hope.
Despite the ugliness, and tragic nature of this place as a whole, there are glimpses of beauty: of family love, of community, of sacrifice, or coming together in the face of tragedy and not letting it be the whole story.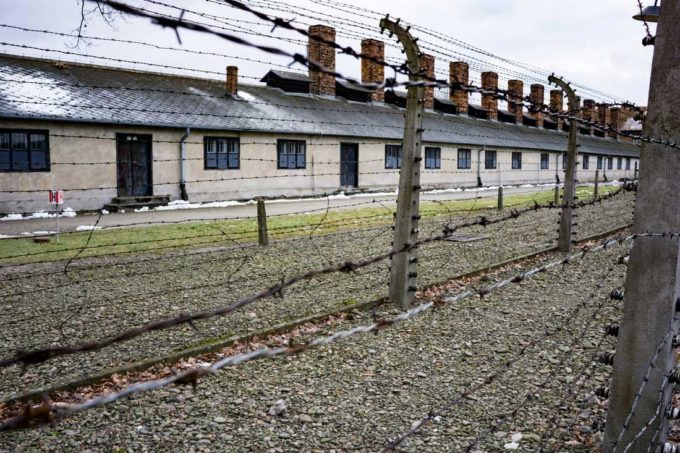 To Remember
I will never forget. A visit to Auschwitz seared in my mind and heart the horrors of the past, and a commitment to prevent them from happening in the future.
It is far too easy to become blasé about this history. To think, "It could never happen again." And to carry on without a second thought. But living history is important, and the scars from this conflict are there, waiting to be seen. The stories are waiting to be heard. The lessons waiting to be learned.
Remembering these horrors, visiting and seeing them, can help to insure we never repeat them. If I learned anything at Auschwitz it is that hatred and meanness can lead to horrible, unspeakable things, and so if I can do anything at all to have less hatred in this world, less ugliness, less cruelty, and less meanness, I am going to do it. The stories from Auschwitz and Birkenau can help us to avoid religious intolerance, persecution of minorities, bigotry, hatred, abuse, and discrimination. It can sure up in us a commitment to challenge prejudice, discrimination, and hatred and focus on tolerance, love, and peace.
The world needs more of that. So go, visit, and feel that internal shift, that change, that occurs when you recognize human suffering, and commit to doing your part to eliminate it.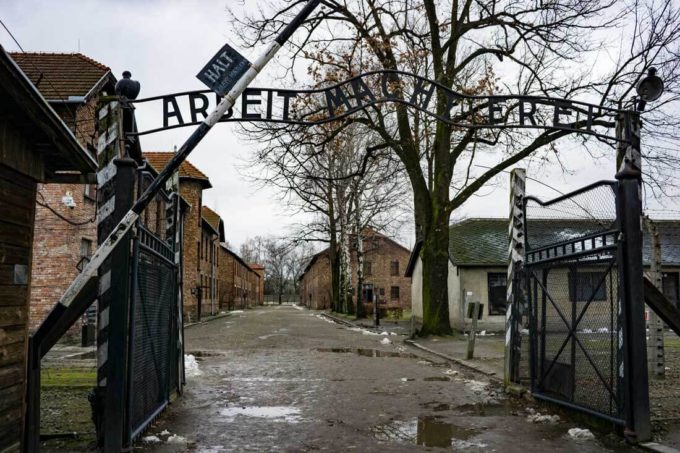 ***I recognize this is a subject matter that has a lot of emotion surrounding it, hurt, pain, and anger. I ask that all comments be respectful and understanding. Thank you!
For another perspective on this place, and a very interesting read, check out what Sweet C's Designs has to say: https://sweetcsdesigns.com/auschwitz-birkenau/