Fruit salsa made from grilled tropical fruit like mangos and pineapples, with the addition of sweet peaches, red peppers and onions, and of course cilantro and limes, essential salsa ingredients. Perfect for topping grilled pork chops like this Sweet and Sour Grilled Pork Chop!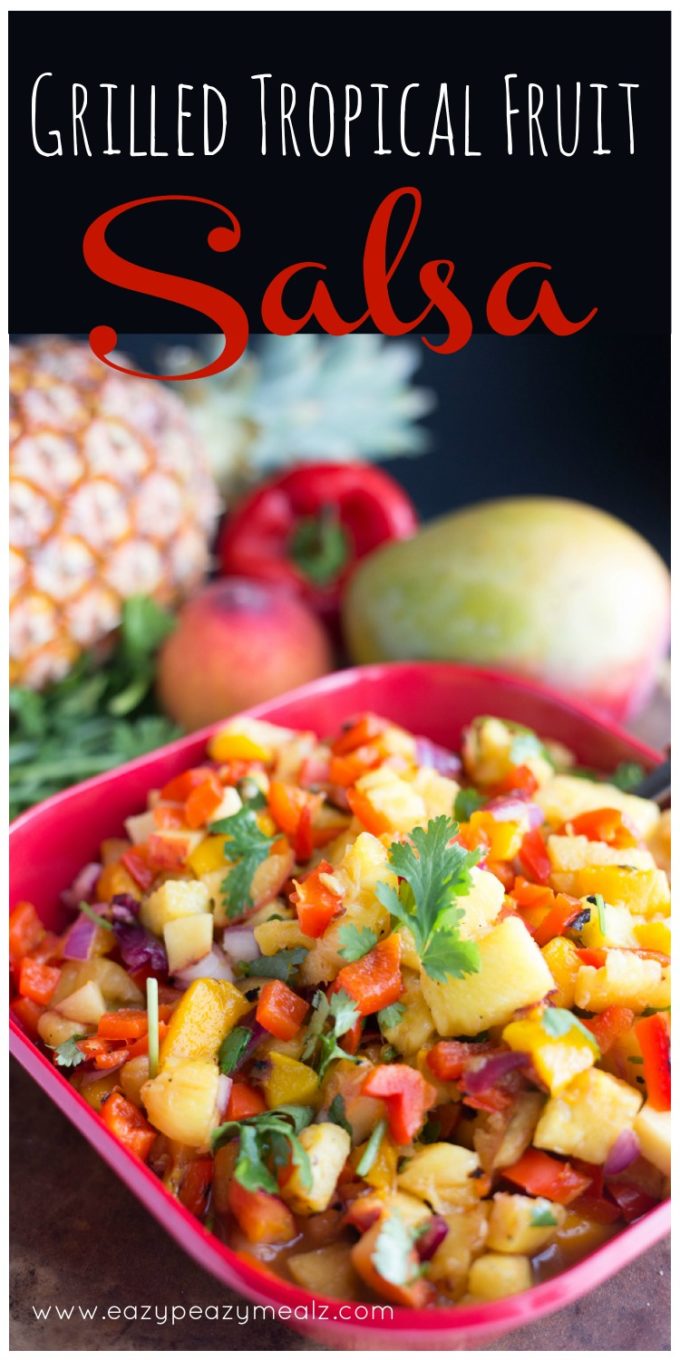 I am heading to Portland in the morning for a weekend of fun with some of my favorite blogger friends, and of course a lot of learning. I am attending Indulge, which is a blogger conference being put on by one of my favorite bloggers, Lauren's Latest.
Because I am going to be gone for a few days, I have been trying to use up some of the ingredients I have on hand, especially fresh produce. I hate wasting food. Well, I did something really dumb last week. I was grocery shopping and saw mangos on sale. It was like $6 for a case of really beautiful mangos.

MY LATEST RECIPES
We love mangos, and I use them all the time in recipes like this Mango Chia Seed Pudding, or this Kale Salad, so I bought a case. Now, that in and of itself was not stupid. The stupid thing was I forgot that I had already ordered a case of mangos from the Bountiful Baskets co-op I order produce from.
So I had the case I bought at the grocery store, which had 9 mangos. I had the case I ordered from Bountiful Baskets, another 9 mangos, but then I also had 6 more, from the baskets of produce I ordered, because they too came with mangos.
You guys, I had 25 mangos to use! Now I love mango, but 25!!! I guess in hindsight I could have frozen some of them, but I didn't think about that, so instead I was hurrying to make as many mango infused recipes as I could before I headed out of town for my conference.
This will be my second conference this year, I have four planned, and it is definitely the one I have been anticipating the most. Not only will I get to meet one of my blogging idols, but I get to room with some awesome blogger friends and see even more amazing bloggers while I am there. I love rubbing elbows with fellow bloggers, talking shop, and trying to learn more about this crazy business so I can bring more to you, my readers.
It is going to be a real treat for me, and so I thought I would share the love by giving you a simple, but seriously delicious recipe that will be the star of the show for the weekend. And you guessed it…it has mangos!! Haha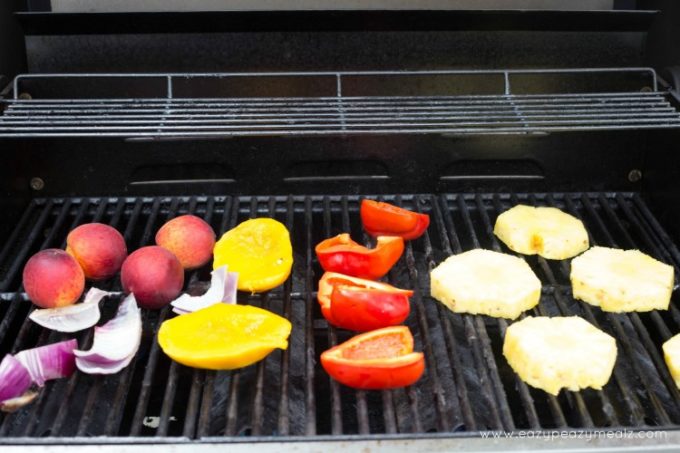 I absolutely love grilling fruit. A quick grill on a hot grate means crystallized sugars, and enhanced flavors. And when you turn those enhanced flavors into a medley, with some lime and cilantro, you have a salsa that will absolutely disappear when you take it to a backyard BBQ or get together.
Plus it is so easy to make. Which is a theme around here. And while I can eat it with a spoon, or chips, it is also amazing over grilled chicken, grilled pork, fish, and atop salads. It is a versatile and fantastic salsa you do not want to miss. I promise.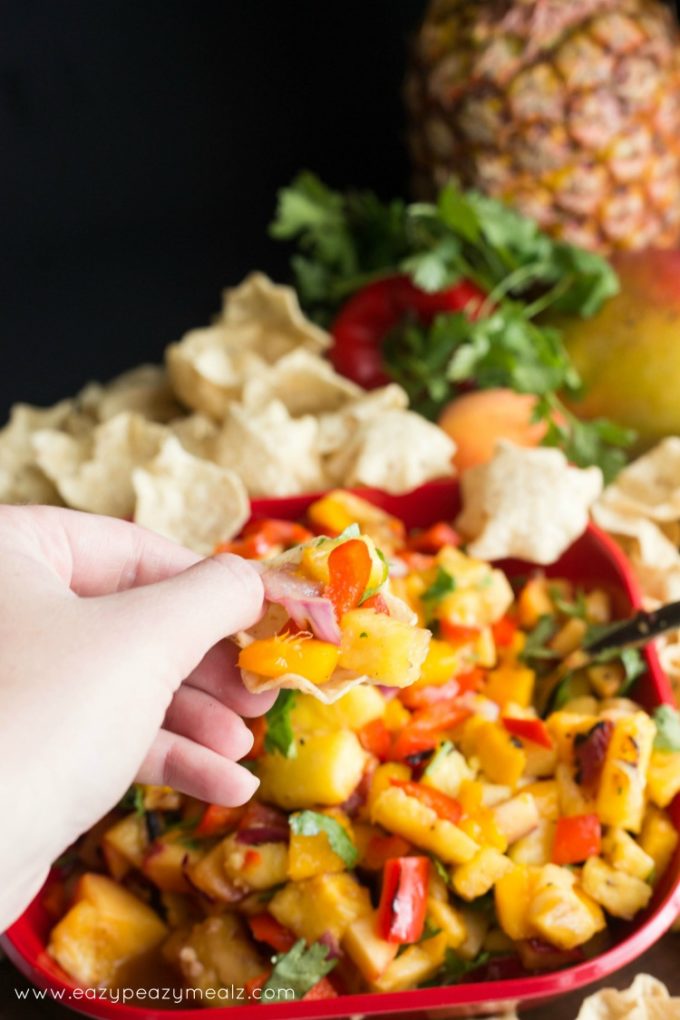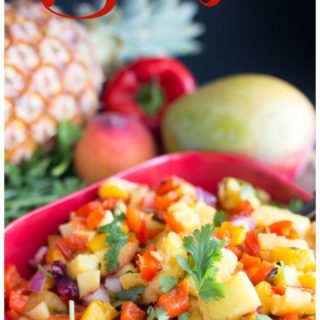 Ingredients
4

pineapple slices

I used one small pineapple, which was about 2 cups when cut into small pieces after grilling

2-4

peaches

mine were small so I used 4, about 1 cup fruit once cooked and cut

1

red pepper

1

orange pepper

2

mangos

1/3

a medium sized red onion

about 1/2 a cup after cutting

1/4

cup

chopped cilantro

Juice of 1 lime
Instructions
Wash your peaches, cut the mango flesh away from the core, and peel it, cut off the pineapple top and sides, leaving the edible parts, and cut away from the core, slice the peppers away from the core, into 4 equal pieces.

Grill the pineapple, mango, peaches, and onions, for about 2 minutes per side

Cut all of the grilled fruit, peppers, and onion into small pieces (the size you would want in a salsa, so about 1/2 centimeter square)

Put in a large bowl, chop cilantro and add to it, squeeze lime over the top, stir and serve.
Enjoy!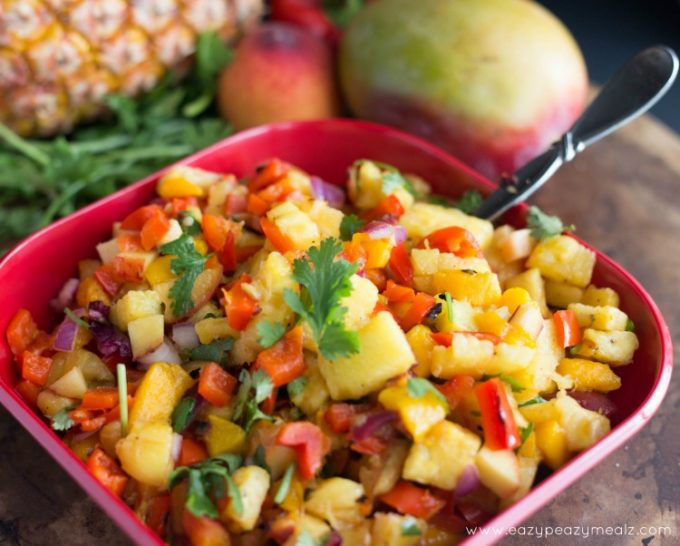 Be sure to check out these other great salsa recipes: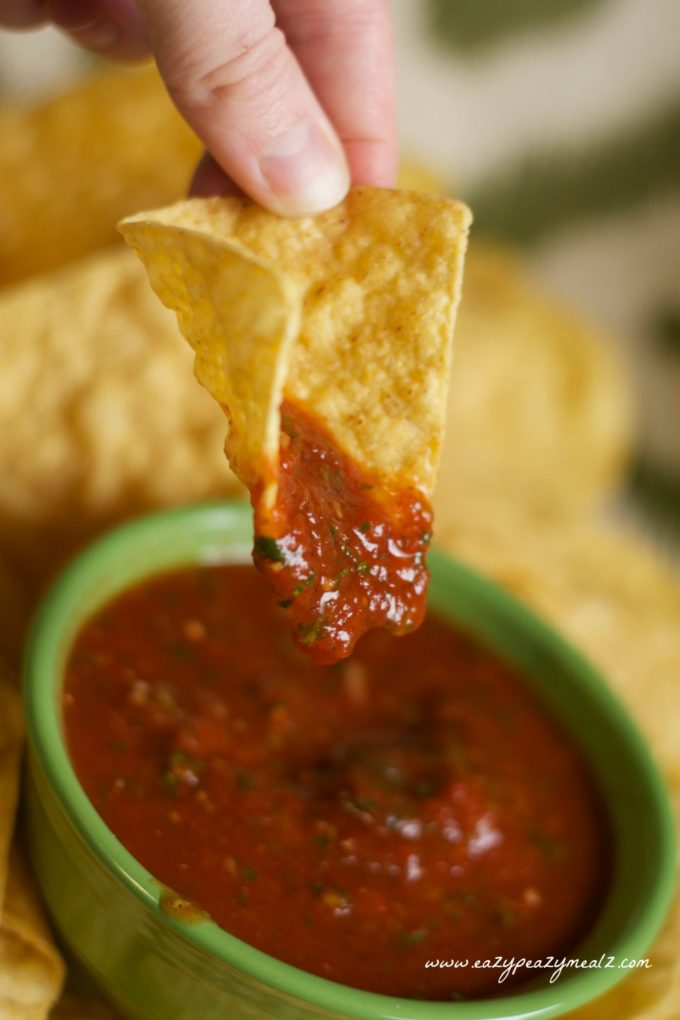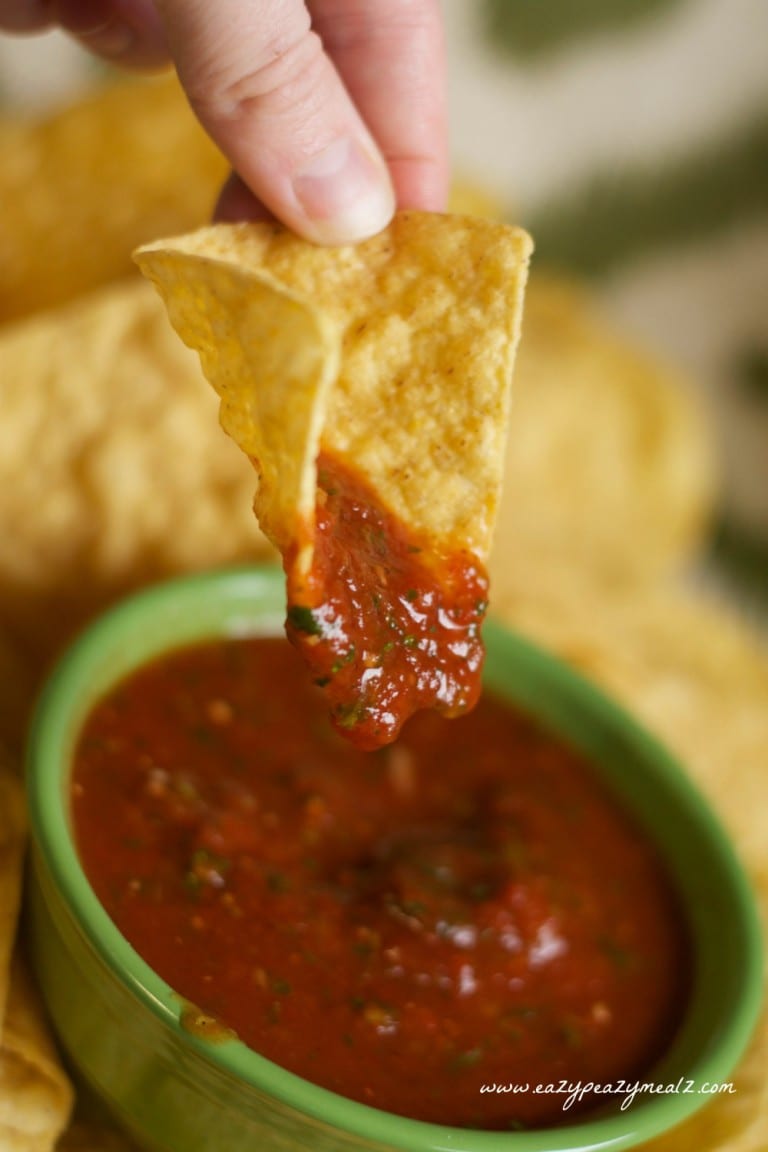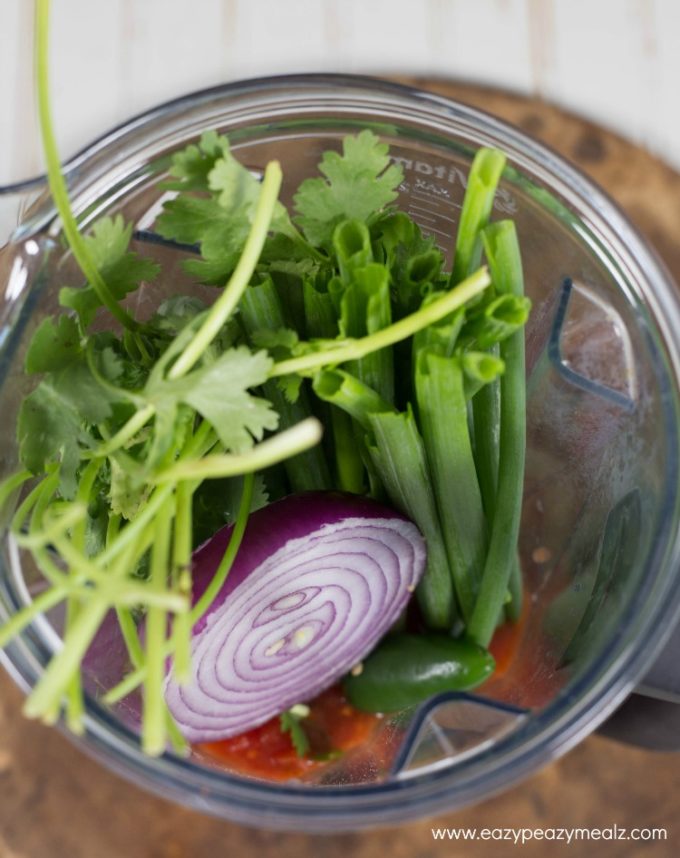 Avocado Cucumber Corn Salsa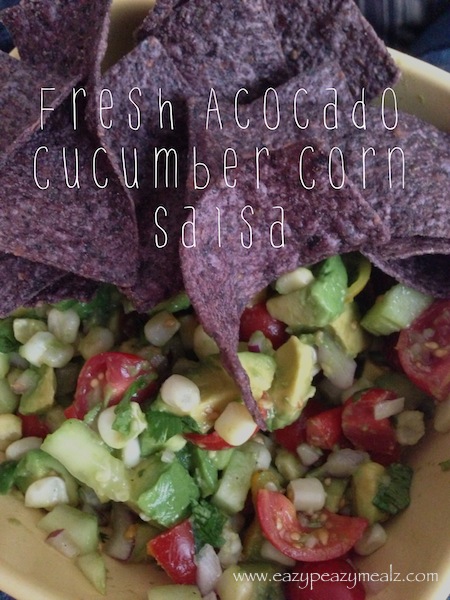 Bean Salsa with Honey Lime Vinaigrette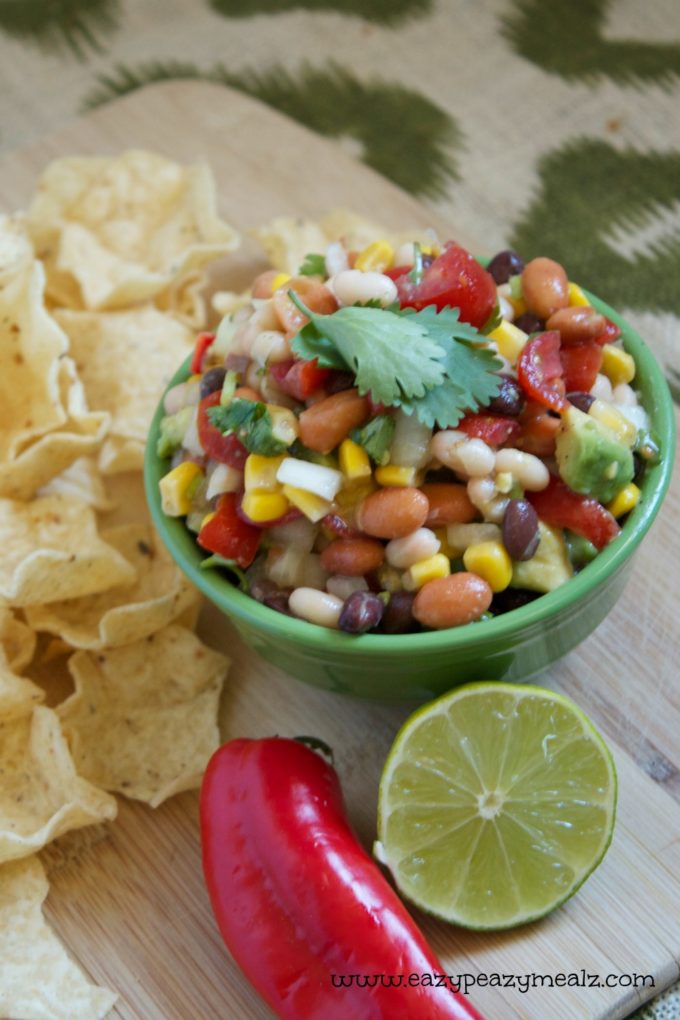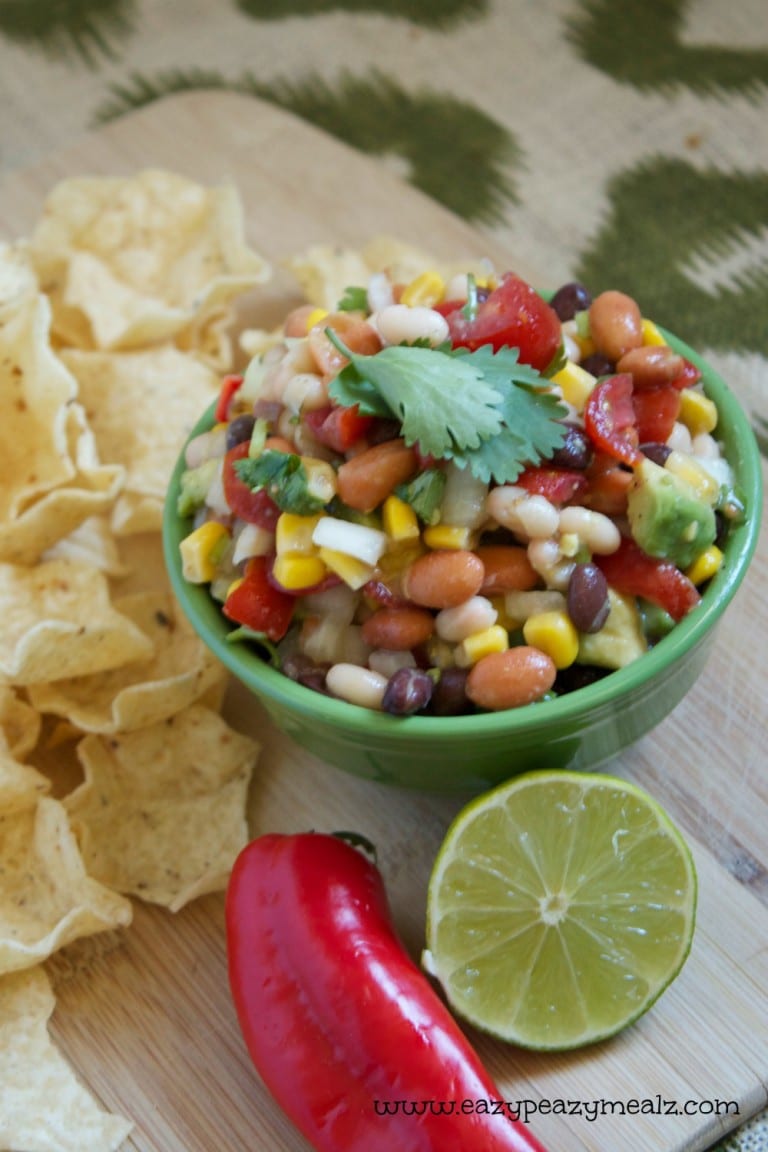 Get EZPZ Updates In Your Inbox!