Berry Banana Steel Cut Oats made in the rice cooker for a quick, easy, healthy, and delicious breakfast. These flavorful oats take only minutes to cook in a rice cooker, and are amped up in flavor with the addition of bananas and berries, as well as honey.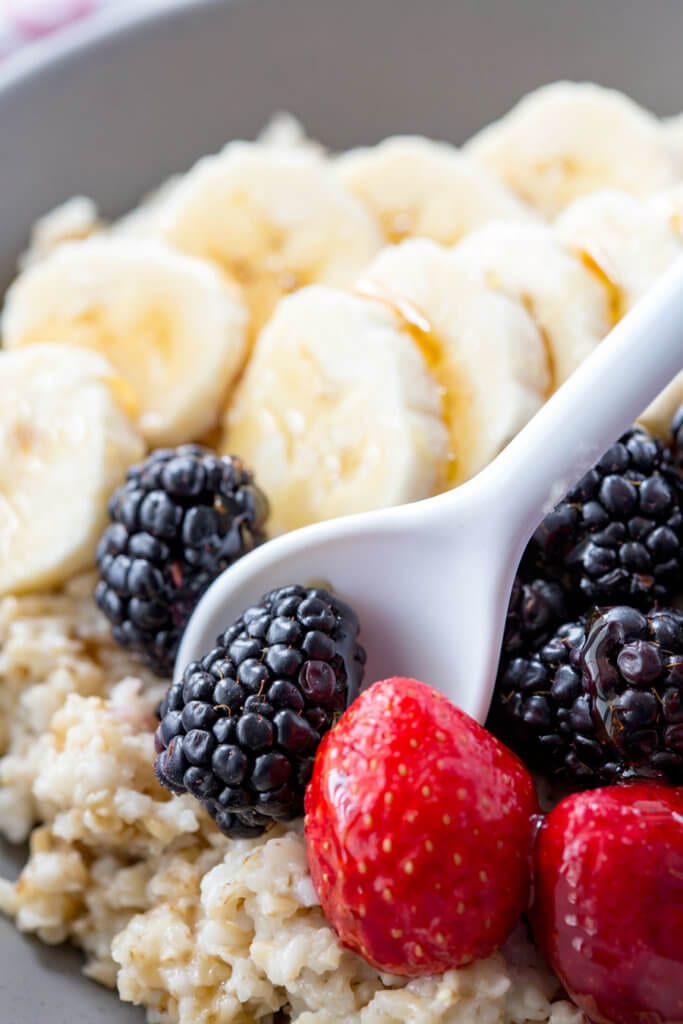 This Berry Banana Steel Cut Oats is a great recipe, which makes for an easy breakfast. And the best part–you can cook it in your rice cooker.
Yup,you read that right, the rice cooker! I love that, it is easy, tastes delicious, and is pretty healthy! If you do not own a rice cooker, you seriously should get one. They are awesome. Rice cookers can be used to make a gazillion delightful dishes.
I love steel cut oats, but found that they took longer to cook than I usually had time for in the mornings, so I kind of just gave up on using them. But when I got a bag of Bob's Red Mill Steel Cut Oats I knew I wanted to make them for my breakfast. I love adding in things like chia seeds, flax, protein, and delicious mix ins for a fun, healthy, and easy to make breakfast. And Bob's Red Mill has the best products. So I started experimenting with ways to make my breakfast quick, easy, and hassle free. And this Berry Banana Steel Cut Oats recipe is what I came up with. By making it in my rice cooker, it takes only a couple minutes of my time, and I get a creamy, delicious, consistency, and can add whatever I want in.

MY LATEST RECIPES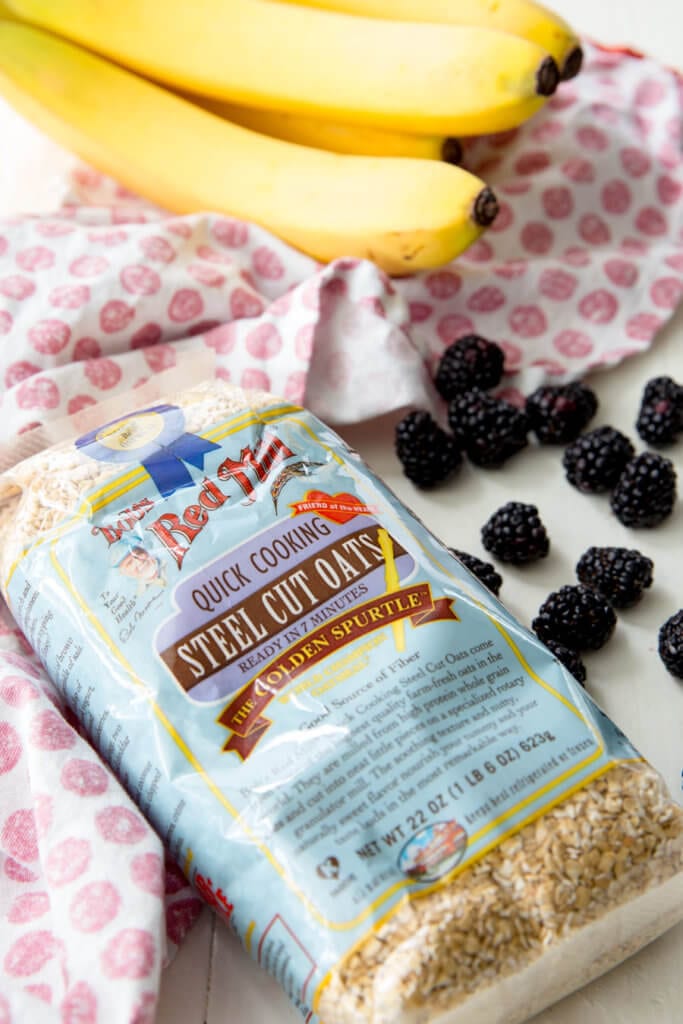 These oats are the quick cook kind, and so they are ready in 7 minutes, and by putting them in the rice cooker, I don't have to think about them at all. Then I can top them whatever way I wish. I stirred in a little milk to make them extra creamy, and added the berries and bananas.
Oatmeal Mix In Ideas:
Peanut Butter and Chocolate Chips with the Steel Cut Oats
Pecans and Honey and shredded carrots with the Steel Cut Oats
Blueberries and Lemon Juice with the Steel Cut Oats
Apples and Cinnamon with the Steel Cut Oats
Orange Juice and Dried Cranberries with the Steel Cut Oats
Peaches and Cream with the Steel Cut Oats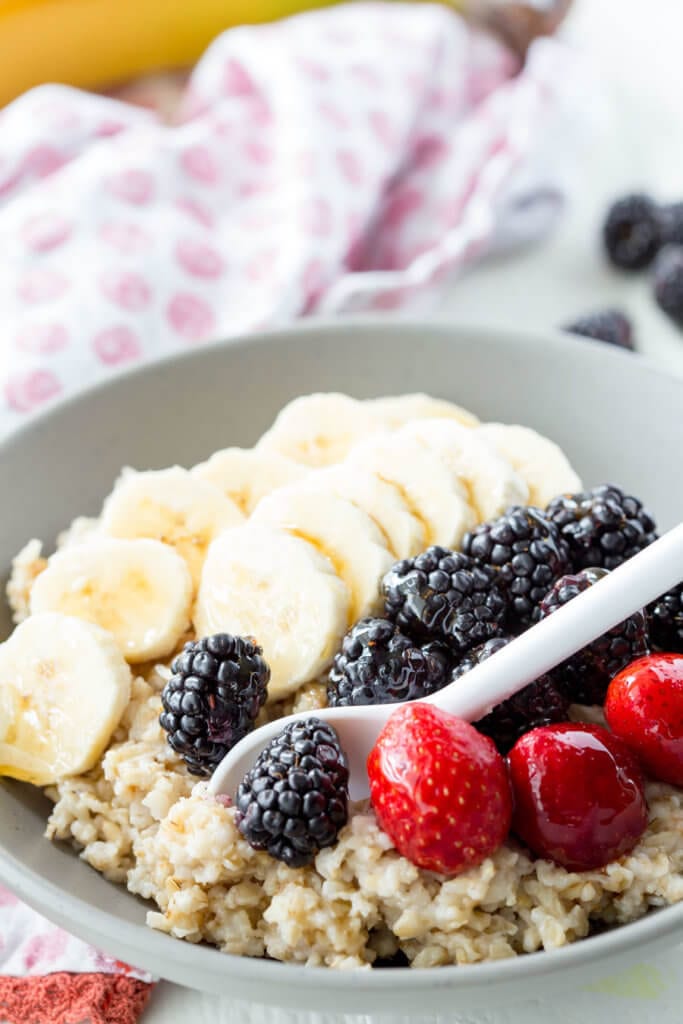 Steel Cut Oats Cooking Tips:
Get Quick Cook Steel Cut Oats: Steel cut oats can take over 30 minutes to cook, make it faster by getting the quick cook version from Bob's Red Mill.
Use a Rice Cooker with automatic settings: The rice cooker should shut off on it's own when the liquid is absorbed. This one, for example, requires you to only push down a lever, and it will automatically stop when the oats, or rice, are cooked.
Mix some milk or cream into them after cooking to give them an even creamier consistency.
Top with your favorite mix-ins.
Other breakfast recipes you may enjoy: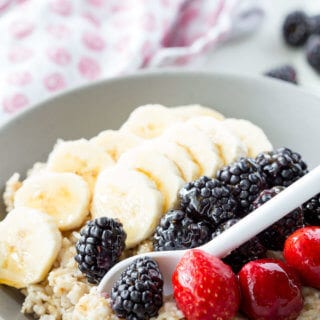 Ingredients
1

cup

steel cut oats

1

cup

rolled oats

2 3/4

cups

water

pinch

of salt

1/2

cup

milk

honey

banana, strawberries, raspberries, and blueberries for topping
Instructions
Place oats, water, and salt in a rice cooker.

Turn on.

Let cook until rice cooker automatically turns off.

Add a little water to get the consistency right.

Stir in milk and honey.

Top with bananas, strawberries, raspberries, and blueberries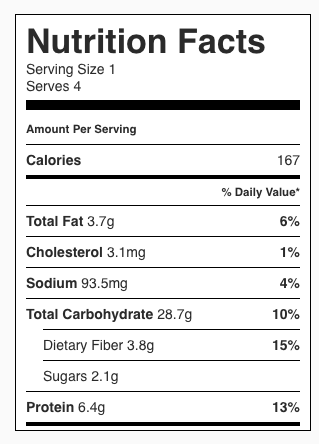 Pin to your Breakfast Board on Pinterest:

Get EZPZ Updates In Your Inbox!