Broccoli Bacon Cheese Sauce: Creamy, pourable, deliciously flavorful cheese sauce made with real cheese, then stuffed with crisp but tender broccoli, and crispy, salty, delicious bits of bacon. The perfect topper for potatoes, nachos, or even thinned out and made into a soup.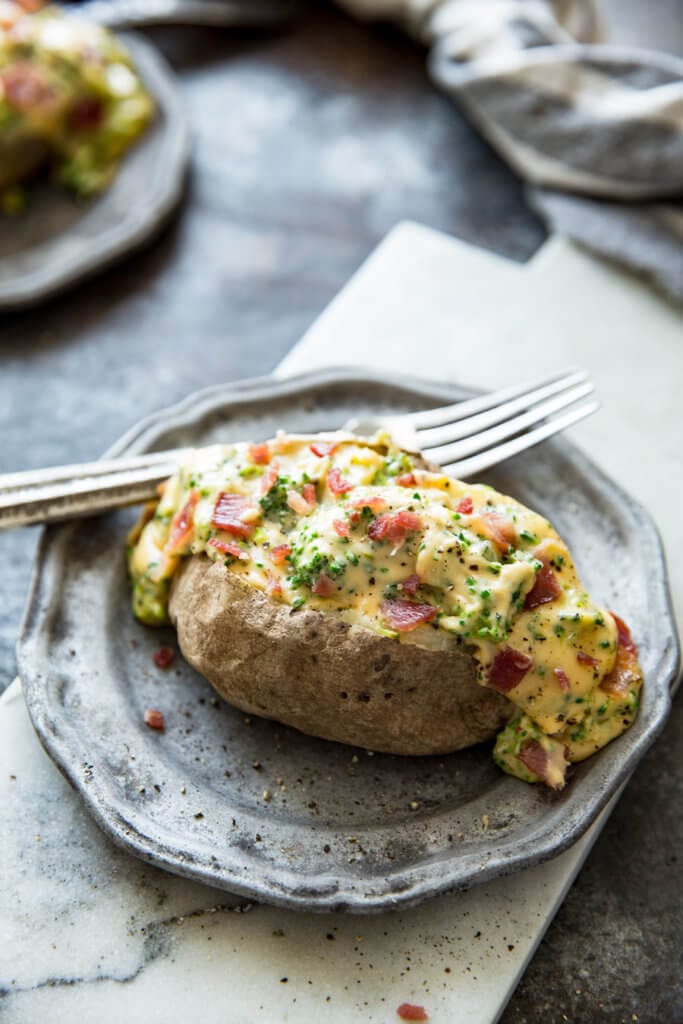 What is it about broccoli and cheese that is just such a perfect combination? I mean could there be anything better? Yep…adding bacon. Adding bacon could be better.
I have been thinking about this a lot lately, there are just some foods that pair so naturally.
Peanut Butter and Jelly
Cheese and Wine
Meat and Potatoes
Carrots and ranch
Hahaha, ok, I haven't actually given it that much thought, but the fact of the matter is, cheese and broccoli is a combination that is delicious. The broccoli adds a freshness and lightness to the cheese, and the cheese adds that sharpness! They just work. And adding bacon works even better.

MY LATEST RECIPES
I really wanted a recipe for a classic, easy broccoli cheese sauce I could use to top baked potatoes, or serve over rice. I have tried several, but a lot of them are either too lumpy, or taste like fake cheese, or just have too many extra ingredients that they aren't super feasible.
So when I was making some of my super easy cheese sauce for a gathering, I realized I did not need to search for the perfect broccoli cheese sauce. I already had it, I just hadn't applied it yet. Broccoli Bacon Cheese Sauce was on it's way.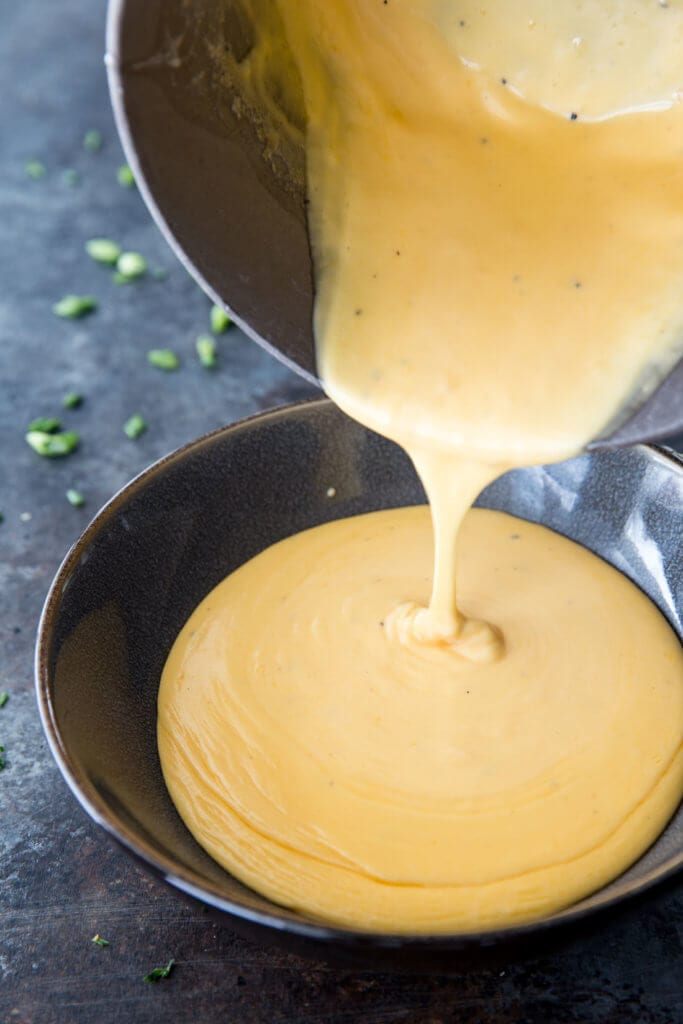 So I reserved part of the cheese sauce, and added some lightly steamed broccoli, and some freshly cooked, and oh so crispy, salty, delicious bacon bits! The result was a delicious Broccoli Bacon Cheese Sauce that I loved.
Here is how to make it perfectly:
Cook the bacon to crispness. You can do this in the oven, or on the stove top, just make sure it is nice and crisp. I like cooking my bacon in the oven on
lined with a . It make clean up so quick and easy.
Get all of the grease off the bacon. Cheese already has oil in it, so if you add oily bacon, the result is not good. And way too heavy. So use a paper towel and get all the excess grease off that bacon.
Do not overcook your broccoli. You want it steamed so it is just tender. Otherwise it will be mush, mixed with mush, and you won't have any texture to make it a more pleasant eating experience. Using a
is a great way to get your broccoli steamed to perfection.
Chop the broccoli small enough. You want good broccoli, bacon, and cheese ratios, so get that broccoli to even, small enough sizes that when you top a baked potato with it, you can get bacon, broccoli, cheese, and potato all in the same bite without your mouth being overly full.
Eat warm. While this easy cheese sauce is awesome because it reheats easily and will become pourable again, the fact of life is that when you heat cheese and let it cool, it will congeal. And no one wants a congealed sludge a top a potato. So don't top your potatoes until you are ready to serve, that way if you need to re-heat up your sauce you can do so and add extra liquid.
Once you have done this, you are well on your way to one of the best tasting Broccoli Bacon Cheese Sauces known to man. So do yourself a huge favor and go make this now. Did I mention it can be made ahead and reheated by adding additional liquid? Yep! So that is amazing.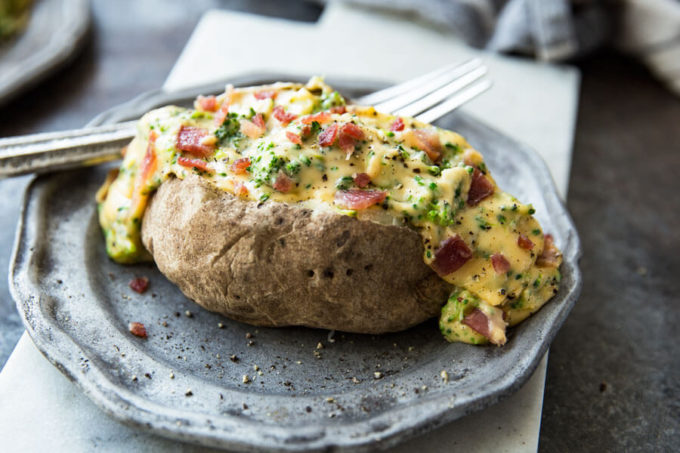 Other recipes you may enjoy: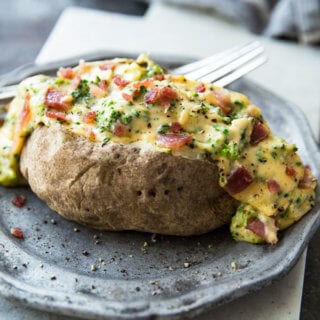 Ingredients
1

Recipe Easy Cheese Sauce

2/3

cup

chopped

steamed broccoli

¼

cup

bacon bits

optional
Easy Cheese Sauce
2

cups

Shredded Sharp Cheddar Cheese

2

cups

Gouda Cheese

or any other variety of cheese you love

½

Tbs

corn starch

12

ounces

evaporated milk

½

tsp

fresh ground pepper

½

tsp

salt
Instructions
In a small bowl, toss Shredded Sharp Cheddar Cheese and Gouda cheese in corn starch.

Put cheese mixture in a medium sized sauce pan, and add evaporated milk.

Over medium heat, heat cheese, and whisk until smooth and creamy (about 5-10 minutes)

Season with salt and pepper

Add steamed broccoli that is tender but still firm, and chopped into small pieces.

Using a

Vegetable Steamer

is a great way to get perfectly steamed vegetables every time.

Add bacon that is cooked and crispy, and chopped small.

Stir and serve immediately

Great served over baked potatoes, or with bread or chips.

Enjoy!
Notes
Add in additional broccoli or bacon to your preference.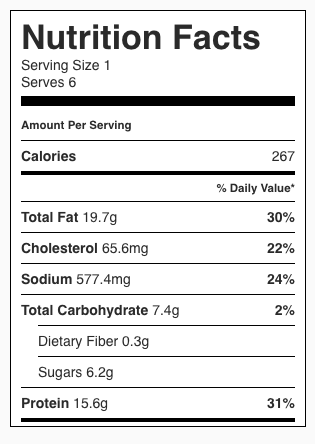 Pin to your Dinner Ideas board on Pinterest: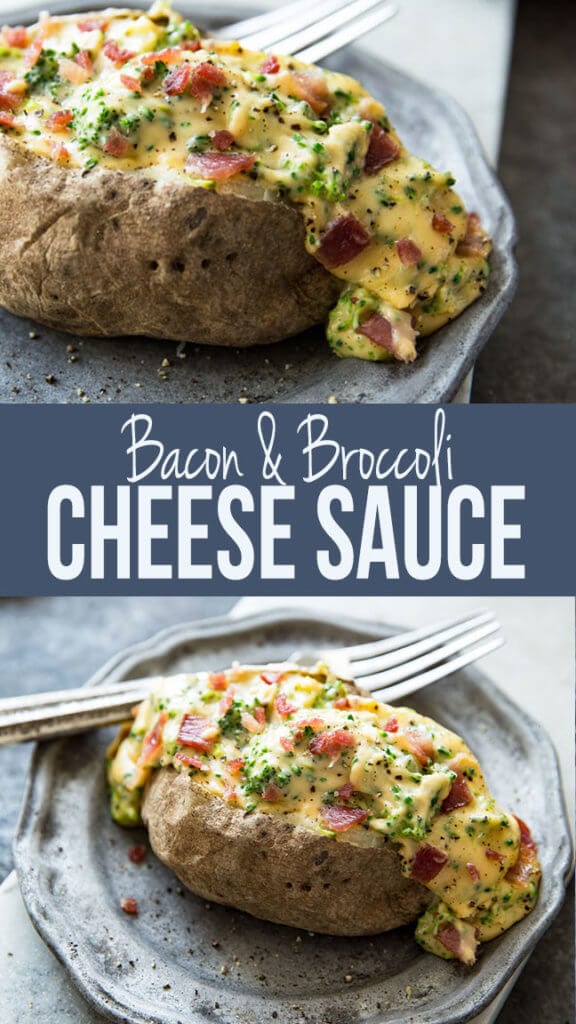 Get EZPZ Updates In Your Inbox!