This post is sponsored by Bob's Red Mill, all opinions are my own.

Convenient Snacking Solution
Busy schedule? Short on time? Running from one activity to the next? Boy do I ever understand. One of the toughest things about being a busy mom is keeping nutrition a priority when convenience has to win out.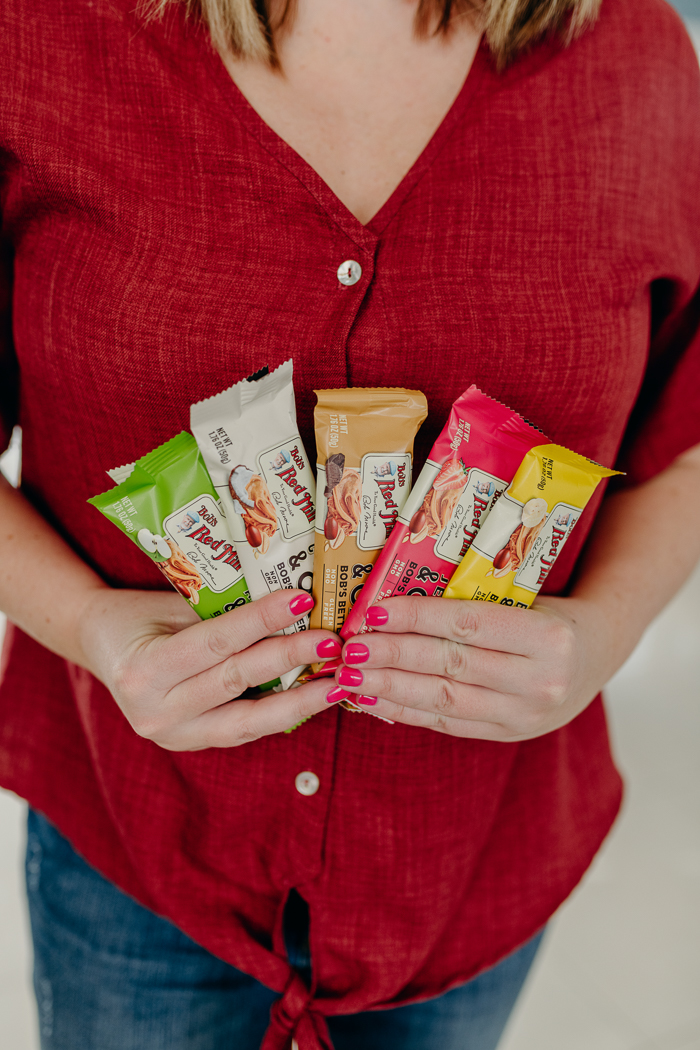 My kids are involved in plenty of activities, which keep us running out the door in a hurry. And we live 30 minutes from their school, which means we are often grabbing breakfast and snacks on the go between school and activities. 
Because life is busy, and convenience is important, I am always on the lookout for great brands, who know the struggles moms face, and provide products that act as solutions. I need something I can keep in the car, my purse, and my office to satisfy cravings when they hit, but aren't full of junk! 
I need nutritious and convenient… is that possible? YES! 
We have always loved Bob's Red Mill because it offers healthy ingredients and variety of products to choose from for baking and breakfast. And now they have even more.  They are moving to the snack aisle with Bob's Bars.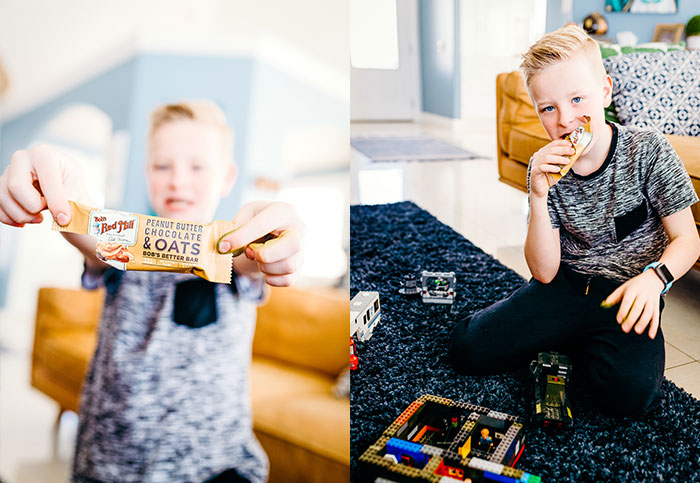 Bob's Bars
Since I am always on the lookout for great snacking solutions, I couldn't be more excited about the Bob's Bars. I grabbed every flavor, and let my kids try them out to see what they thought Here is what you need to know about them
They taste good!

My kids actually love them. This is such a huge win as we have tried several different bars and they aren't always a hit with ALL of the kids. But all 4 of my kids liked the Bob's Bars. And what is not to love about peanut butter and oats? 

Variety:

They come in 5 different flavors, which is awesome. And probably why all of my kids loved them, something for everyone. Think classic combos like peanut butter and jelly. Yum. I can't decide what my favorite flavor is, and you will probably have a hard time choosing too! Try them all and comment below letting me know which one you liked best. 

Wholesome Nutrition

: This snack bar tastes like a treat but offers 7 grams of protein and 3 grams of fiber. This is so nice when my children need something to get them through their sports and activities. And because they are made from whole grain oats, peanut butter, and organic honey, they are a snack you can feel great about. 

Simple and Clean:

A lot of the so called "wholesome" bars out there are loaded with unnatural enhancers and flavors or the stuff you don't want. These are naturally flavored, and free of gluten, soy, dairy, and eggs. They are non-GMO, and even kosher. 

Convenient

: This is a good for you snack bar that is so easy to keep on hand. You can toss one in your purse,  your gym bag, your glove box, a backpack, lunchbox, etc. Where ever you need a convenient satisfying snack on the go. 

The Quality You Expect from Bob's Red Mill

:  When I buy something from Bob's Red Mill, I always know it is going to be good quality. Bob's makes people a little happier. And these bars are no exception. They were inspired by a Moore family favorite, and will quickly become your family favorite as well.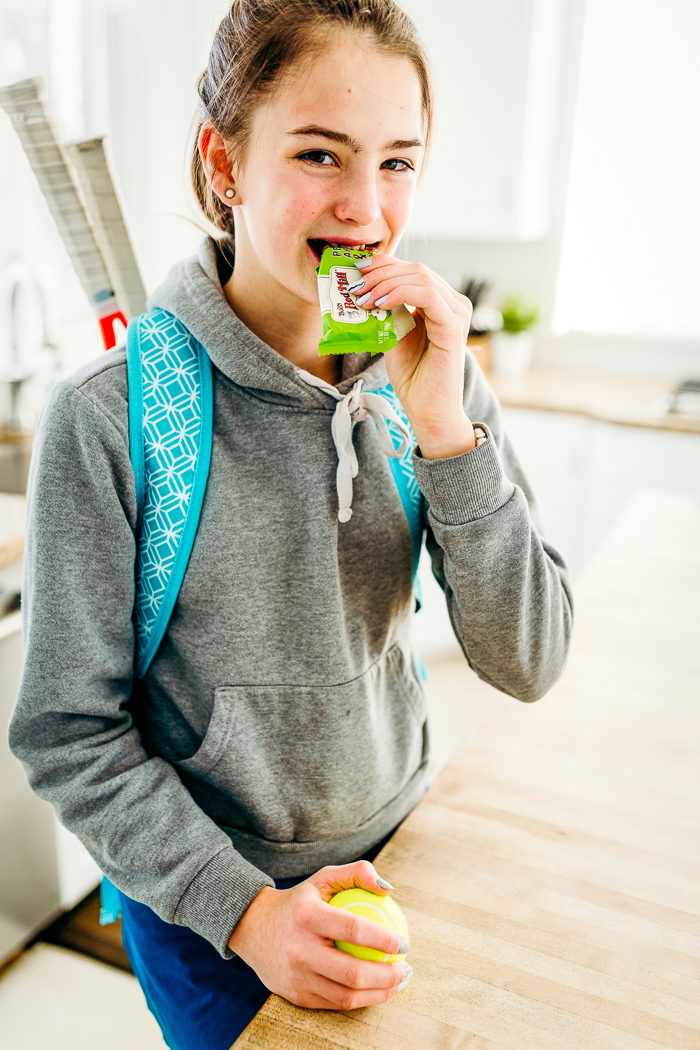 Variety of Flavors
I have always believed that it doesn't matter how good something is for you, if I can't get my kids to eat it, it does not matter. And so while I love the idea of a snack bar with protein and fiber, it has to be yummy. My 7 year old has to want one as a snack, or they will just sit in my cupboard/car/purse and it won't matter. 
Luckily, these bars are delicious.  And come in 5 flavors, so you can choose your favorite. 
Let's talk about these flavors. 
They all have peanut butter. Which is a win at my house, and it is paired with another flavor to make it even more fun. And there are oats!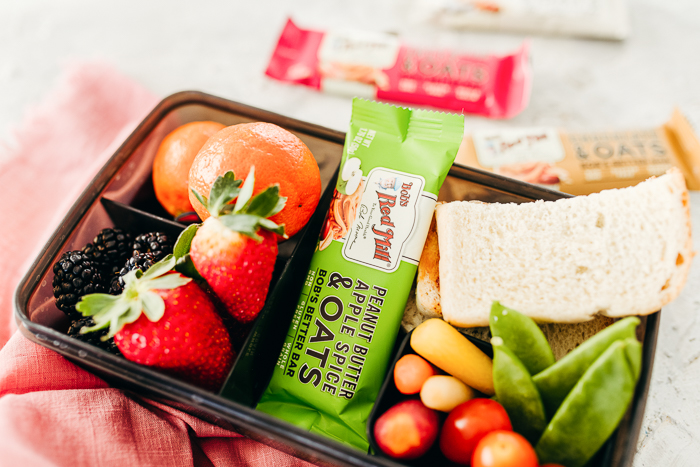 Many of the flavors are classic combos you would expect, but with fun, nutritious twists: 
Peanut Butter Jelly & Oats:

This is a classic combo, and the bar tastes just like the sandwich. 

Peanut Butter Chocolate & Oats:

  This bar sounds like a treat, since it has chocolate, only it is made with whole grain oats, peanut butter, organic chocolate chips and organic honey to offer serious nourishment. And it tastes amazing! 

Peanut Butter Banana & Oats:

 Another classic flavor combo, tastes just like this fun snack, but isn't as messy!

Peanut Butter Apple Spice & Oats:

The fall vibes are strong with this one, and it tastes like apples and peanut butter. Nutritious  and delicious. 

Peanut Butter Coconut & Oats:

Where are my coconut fans at? This bar is amazing as it combines peanut butter and coconut into a snack you can feel good about, and that tastes great. If you haven't tried this combo, you should. 
Check out these healthy and nutritious bars here and sign up for the Bob's Red Mill newsletter to get 20% off your next purchase!

Convenient Any Time
If you are anything like me, you will want to stock up so you can have a handy snack ready whenever  you need it. 
In the car:

Like many moms, I spend a great deal of time chauffeuring my kids between school and activities. From tennis, to skiing, and dance, we practically live in our car sometimes. And kids sure work up an appetite with all their physical activities and learning. So I love keeping a handful of Bob's Bars in the glove box for easy snacking. 

On the go:

I have read all about how important self-care is, and yet I still manage to run out of the house sometimes without taking care of me, packing something to eat, or even eating before I leave. I love having a backup Bob's Bar in my purse so when the line at the post office gets too long, or school drop off moves like a snail, I have something nutritious to enjoy! 

Lunchboxes

: Packing home lunches is a daily occurrence at our house, I love keeping our lunch drawer stocked with wholesome options to choose from for the lunchboxes. Keeping a variety of Bob's Bars available to add nutrition to their lunches is something I can feel great about. 

After school snacking:

No matter their age, my kids are always "starving" after school. From the teens to the tots. Which is why Bob's Bars make a great after school snack. Satisfying their hunger, and tying them over until dinner is ready. 

Between meals/While they play:  We like to joke that our kids are grazers, they like a good meal, but they love plenty of snacks and mini meals in between. Especially when they are playing hard. They sure work up an appetite. When they come in saying, "I'm hungry" I love offering a Bob's Bar so they can curb their craving, and I don't have a mess to deal with.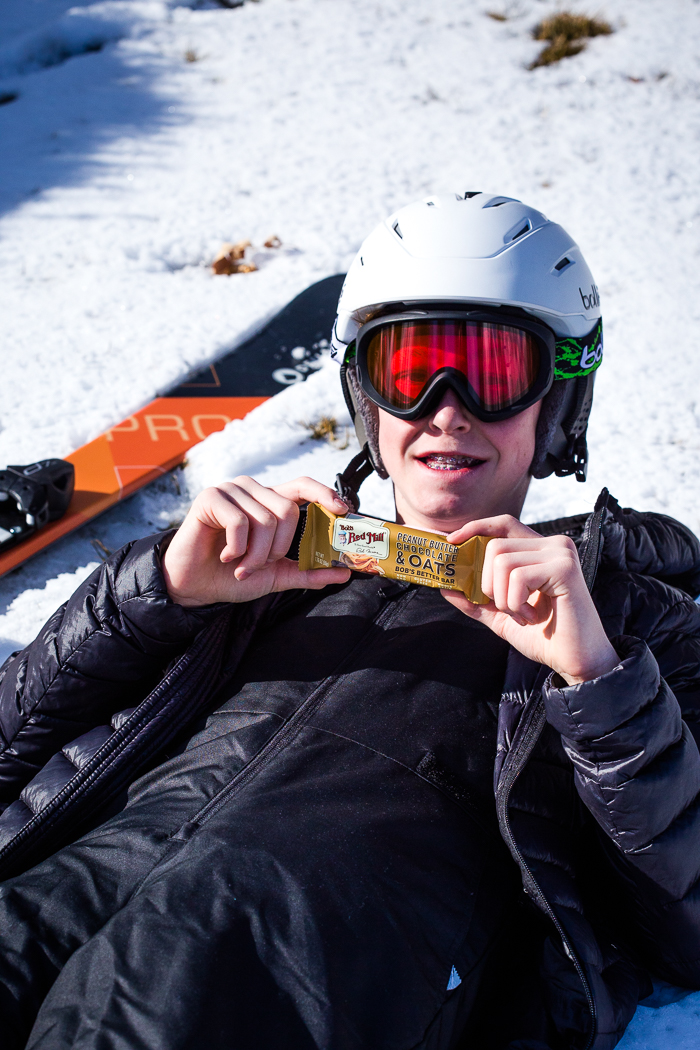 You can't go wrong with these Bob's Bars! Bob's Red Mill is the leading name in health foods across the country, because of the commitment and care Bob, and his employees show when it comes to providing the best quality food  available. These bars are no exception. The "honest-to-goodness" approach can be seen in the ingredient list, and flavors of these bars! 
So if you are looking for something to satisfy a craving, or act as a wholesome and nutritious snack, Bob's Bars are a great option!
Other Snacking Solutions: