Date Night In with Shamrock Shakes is an idea for a month of date nights that are low key, inexpensive, fun, and help you reconnect and do good at the same time. You'll love how simple this is.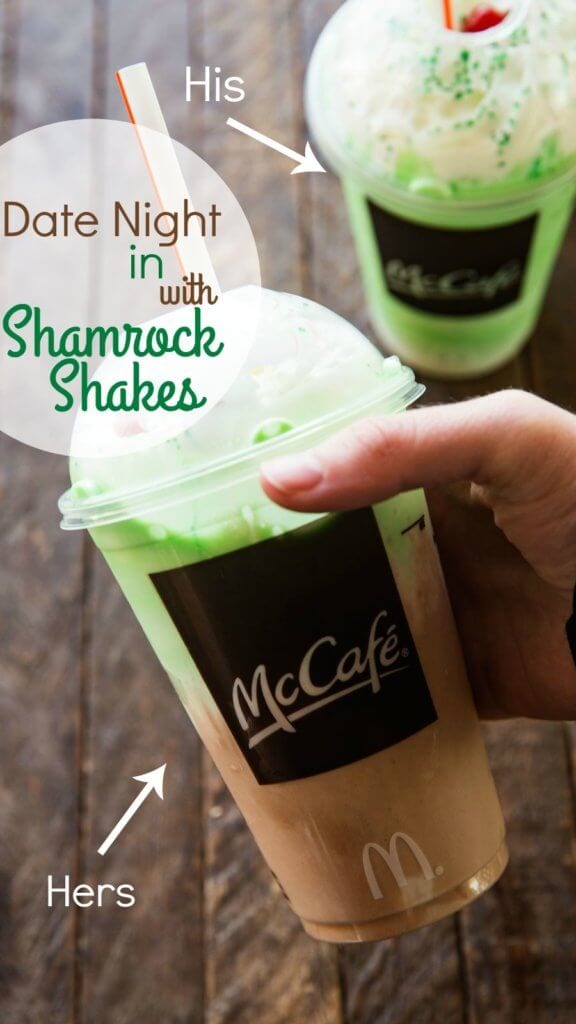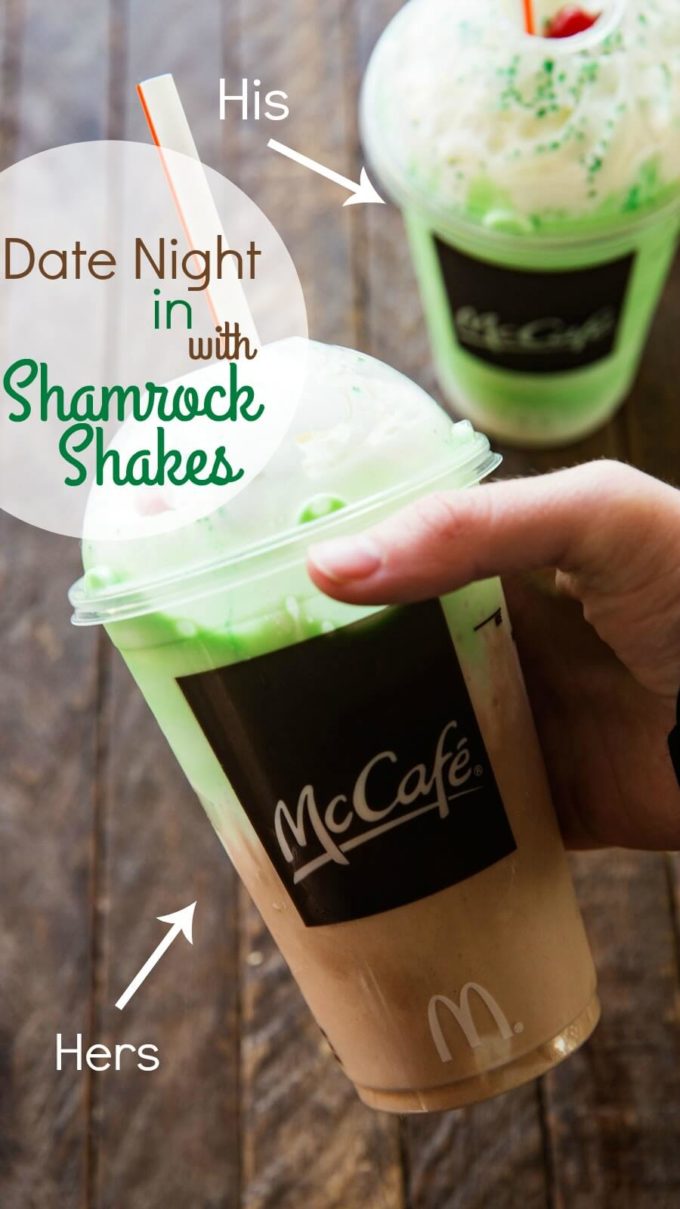 Have you ever gotten to the point where you just need a break? Like not just a nap in the afternoon, or a 15 minute slow down, but an actual break?
Over the past year, I have been burning the candle at both ends, and lately I have been feeling the burn out that inevitably happens. Burn out in all aspects of my life, from my work, to parenting, to my relationship with my spouse.
The other day I was feeling ridiculously irritable with just about everything my spouse was doing. It was one of those days where I knew it was in fact me, not him, but I was still annoyed by every look, every gesture, every joke.
My husband is a pretty funny guy, and absolutely generous. So when I start to lose patience with him, that is when I knew I need to take a time out. He travels a lot, and I work full time, and with 4 active and involved kids, I live my life on the go, busy as can be. And anytime I do have a spare second, we tend to go out of town. I need to slow down.
Slow Down
Stop letting the important moments pass me by while I try to get the next viral blog post, or take the prettiest picture, or go to the latest conference, or learn the newest technology or have the cleanest house, or the coolest vacation.
I have a bad habit of getting caught up in the fray, and forgetting about life's simple pleasures. I forget how much enjoyment can be found by slowing down. But it is hard, I am the personality type that wants to go to France, not have a staycation. But sometimes a staycation is exactly what I need to refocus, and remember what is important.
Date Night in with Shamrock Shakes
So after being crabby, I told my hubby I wanted a date. And not a fancy one, requiring me to get dressed up, and put make up on.  And add more stress to my day kind of date. A quiet date night in.  The "staycation" of date nights.  A date night in with Shamrock Shakes date.
We live in an awesome neighborhood.  We have beautiful mountains, a gorgeous park behind our house, and have plenty of fun things to do at home. And despite it being winter, our weather has been awesome. So I asked if we could just have a fun night in. With one exception, I wanted to go out for shakes.  And not just any shakes, Shamrock Shakes!
Shamrock Shakes
Have you guys had a Shamrock Shake before? They are from McDonald's, and they are rich, and creamy, and delicious. And this year, they have something new! Chocolaty goodness. As any stressed out mom to four can tell you, the addition of chocolate flavor to the mint is something I definitely won't say no to. Perfect for a date night in with Shamrock Shakes!
So we grabbed our shakes, I got a Chocolate Shamrock Shake, and my husband went traditional. I was pleasantly surprised to see that there are 5 variations this #ShamrockSeason, from the classic shakes to hot chocolates, mocha, and coffee flavored shakes.   
Shamrock Shake
Shamrock Chocolate Chip Frappe
Chocolate Shamrock Shake
Shamrock Hot Chocolate
Shamrock Mocha
And the staff was so friendly and excited to share this fun treat, it just made the whole experience more fun.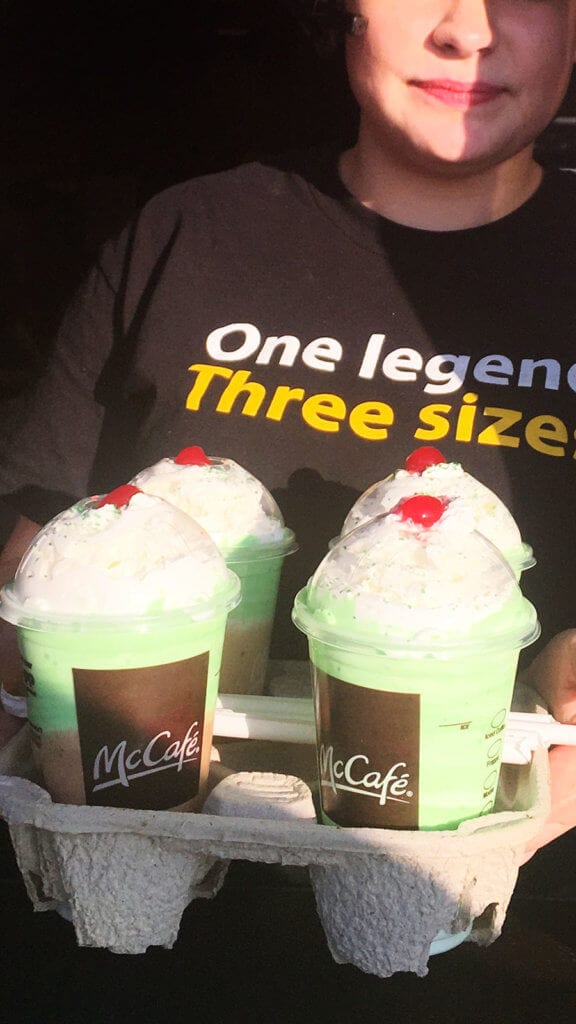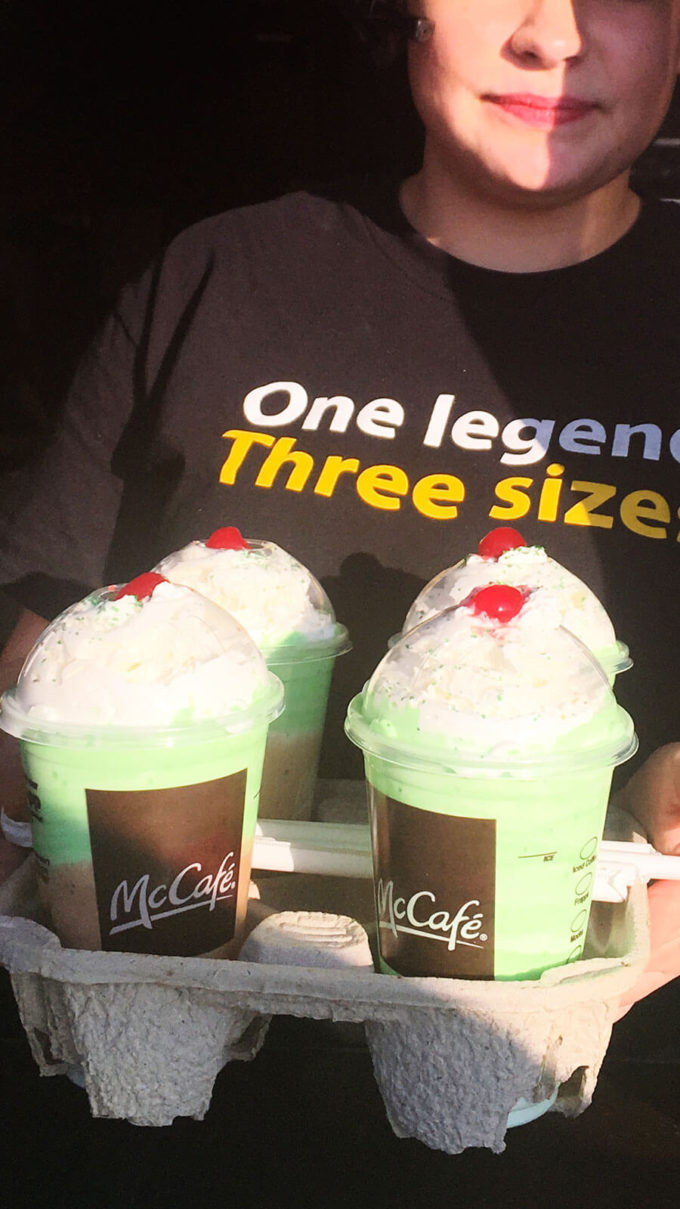 After we picked up our treat, we went home for a night of low key fun and our date night in with Shamrock Shakes.  We played on the swing set.  Shot some hoops.  We laid on the trampoline and laughed and talked, and sipped our shakes, and after we finished up our Shamrock Shakes we cuddled up to watch a movie. It was the perfect night. And with 4 more flavors to try, one that will definitely be repeated.  
Shamrock Season!
Now if you are anything like me, chances are you want to fully enjoy this limited #ShamrockSeason and try all five treats. So might I suggest setting up your own easy date night in with Shamrock Shakes.  Play board games, watch a movie, go for a walk and hold hands, and of course, sip on a Shamrock Shake! Or a Shamrock Hot Chocolate or Shamrock Mocha, based on your mood!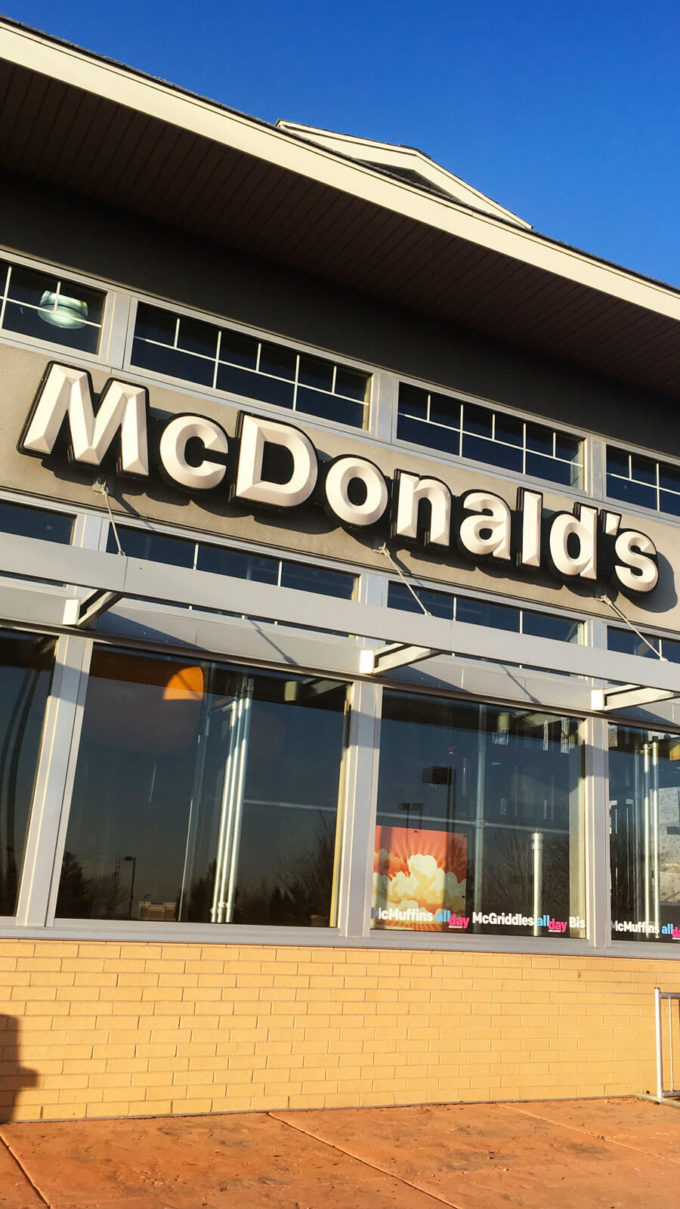 If you have the McDonald's app, I highly suggest utilizing the buy five get one free offer for your date night in with Shamrock shakes.*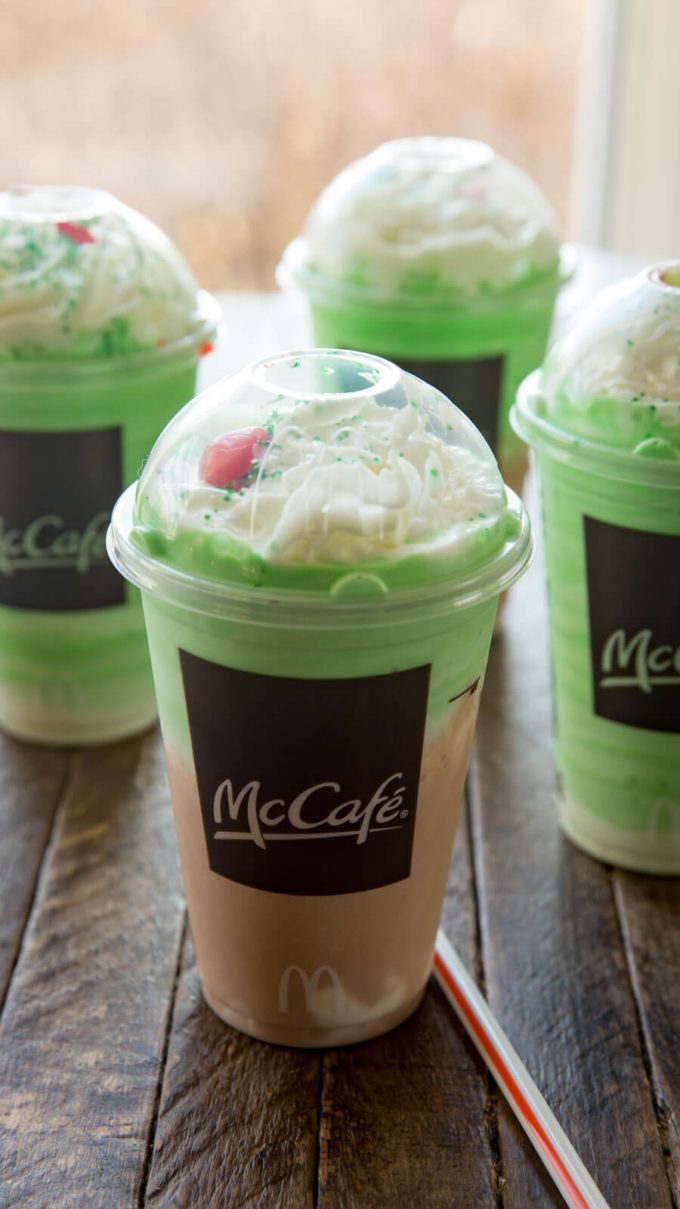 And if the rich, indulgent flavors aren't enough to make you love these treats, another reason to love Shamrock Season is if you visit between March 11th-17th, and purchase a Chocolate Madness Drink , 25 cents from each purchase will be donated to Ronald McDonald House Charities®.  This is an awesome charity that helps families stay close while their child is in a hospital getting treatment. .
*Free McCafe beverage offer Valid until 12/31/2017 at participating U.S. McDonald's. McD App download and registration required. Shamrock Chocolate Madness drinks available for a limited time at participating McDonald's.
If you want to make some treats at home for your date night here are some recipes you might enjoy: