This easy to make pastry is the perfect start to a festive 4th of July!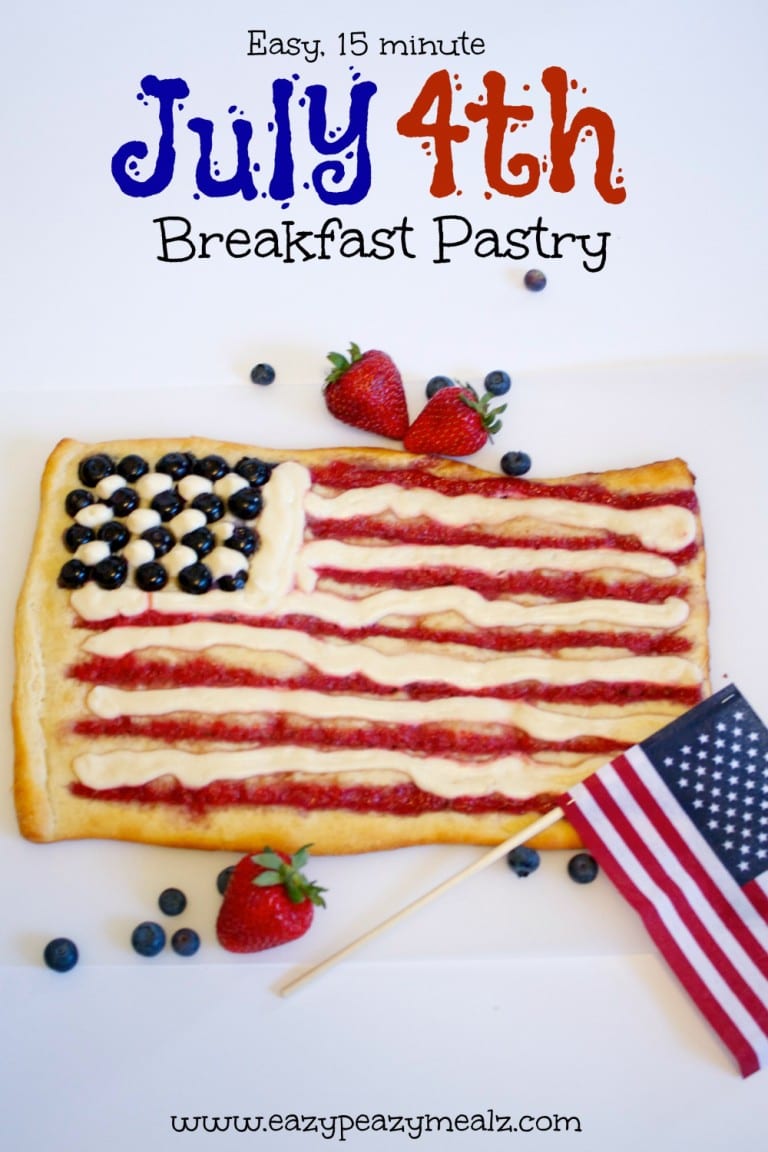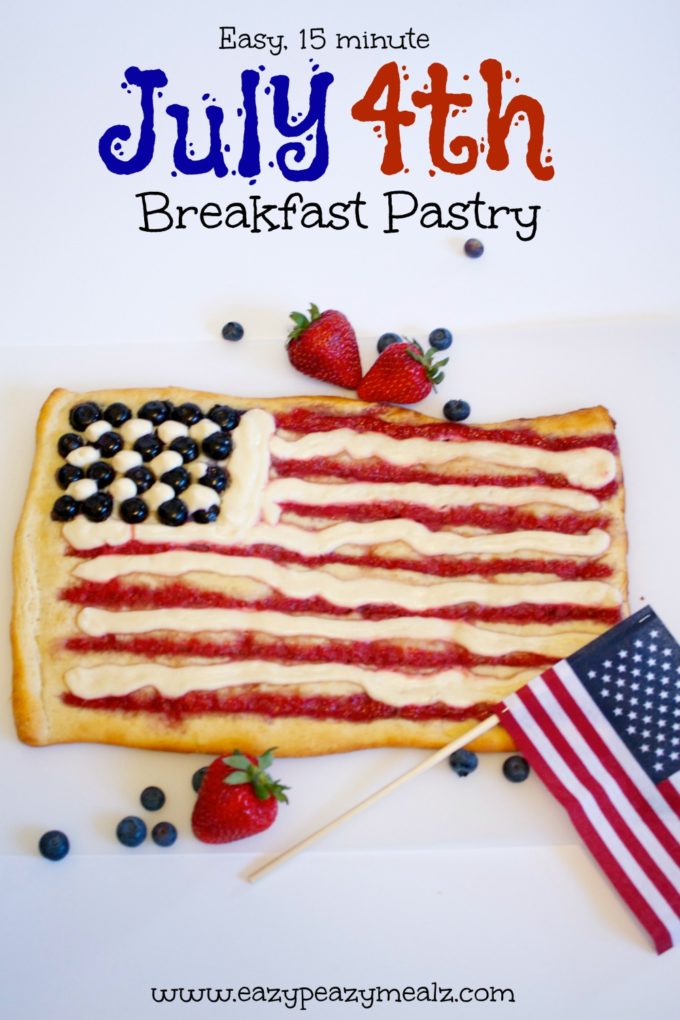 Yesterday I posted a very simple strawberry breakfast pastry. This is essentially the same thing in a different, more festive form. And it is so easy to make even the most culinary challenged can handle it. I promise.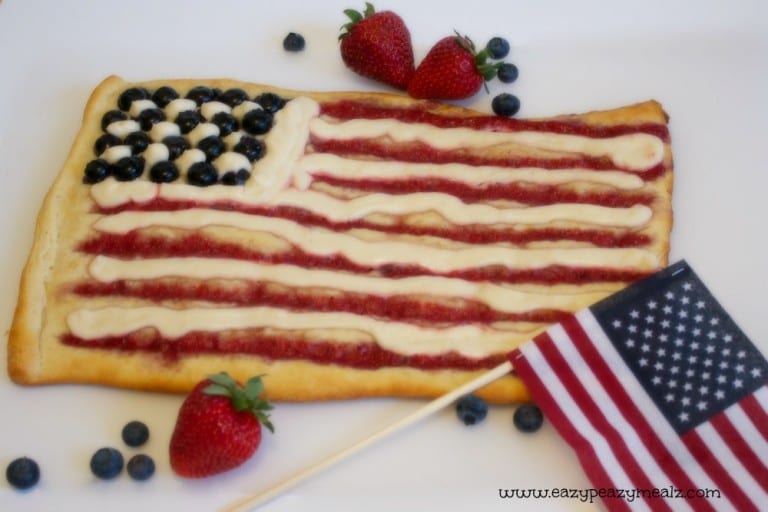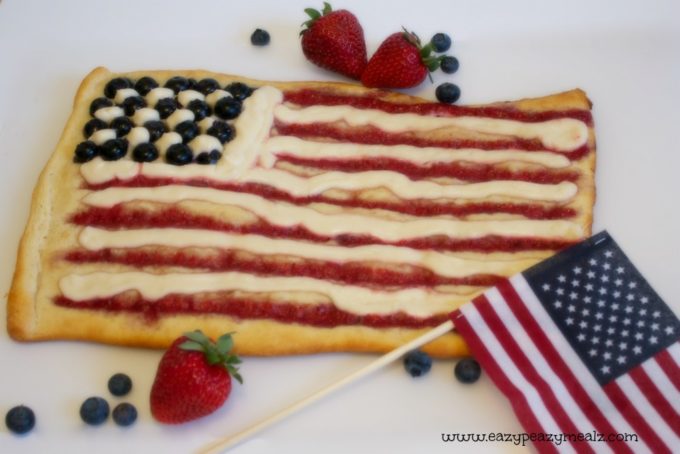 What you need:
1 tube of Crescent Seamless Dough Sheet (I used Pillsbury)
1 8 ounce package cream cheese
1/3 cup sugar
1 tsp vanilla
Favorite strawberry jam, or fresh strawberries pureed
A handful of blueberries
What you do:
Preheat your oven to 375
Spray a cooking sheet with cooking spray
Roll the crescent dough out onto it
Push your blueberries into the top left corner, (don't smush them, but embed them in the dough so they stay put), forming the blue portion of the flag. Note: If you love the cream cheese mixture you can first spoon some on, and press the blueberries into that.
Next, make some line indentations into the dough, evenly spaced to form the stripes. I used the handle of a wooden spoon, and just pressed slightly.
Then take your jam,  you can put it in a piping bag, or in a ziplock and snip off a corner, and pipe it in straight lines into those indentations you made.
Mix your cream cheese, vanilla, and sugar together until it is nice and smooth, and pipe it on alternating lines, and around the blueberries if you didn't put some down first.
Bake for 10 minutes
This is what it looks like before it is baked: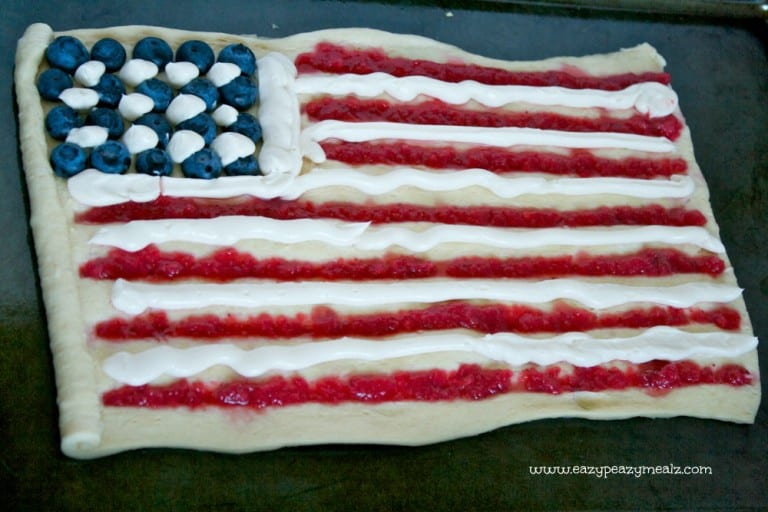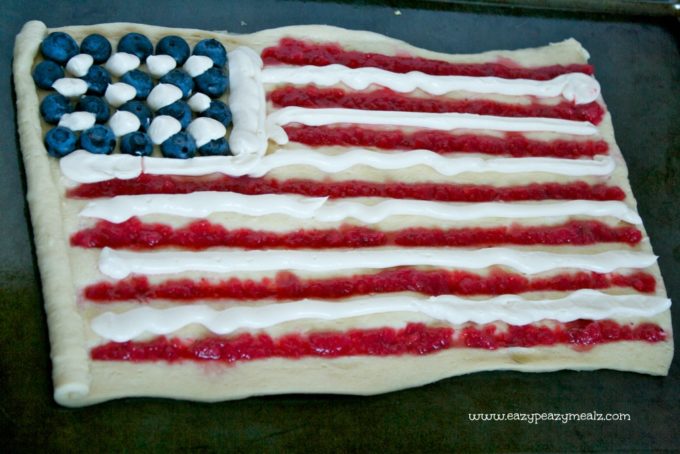 And this is what it looks like after: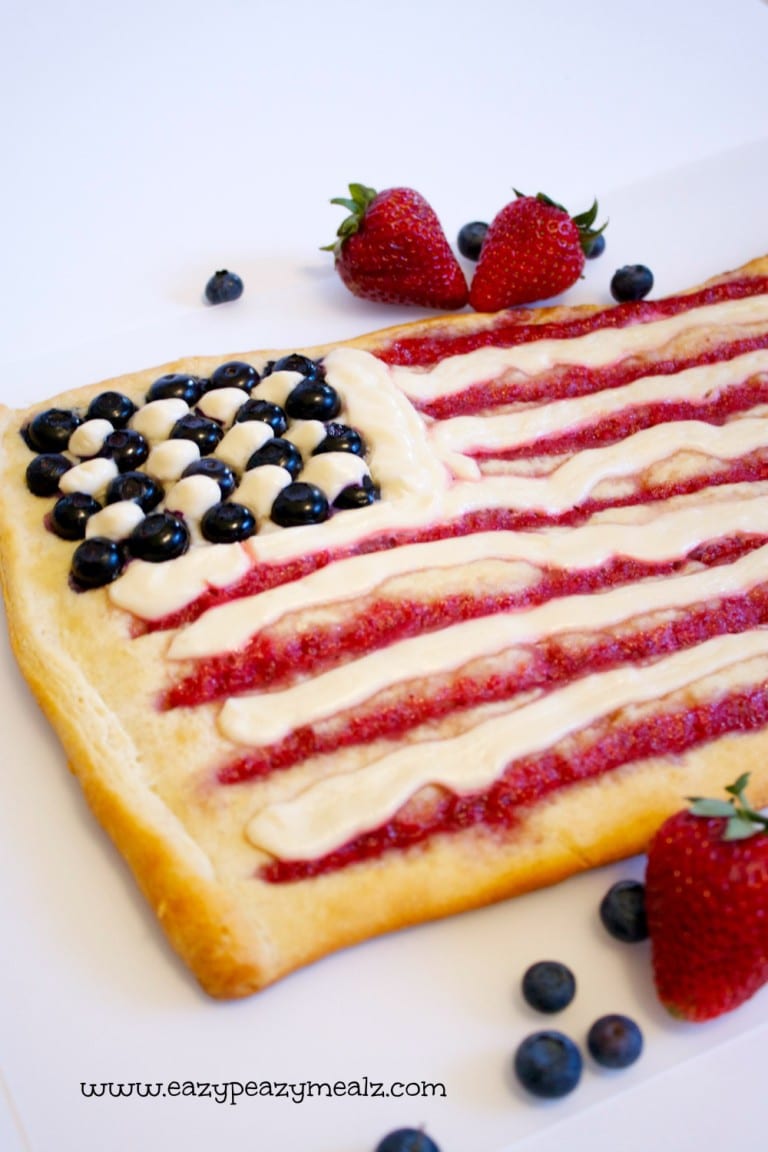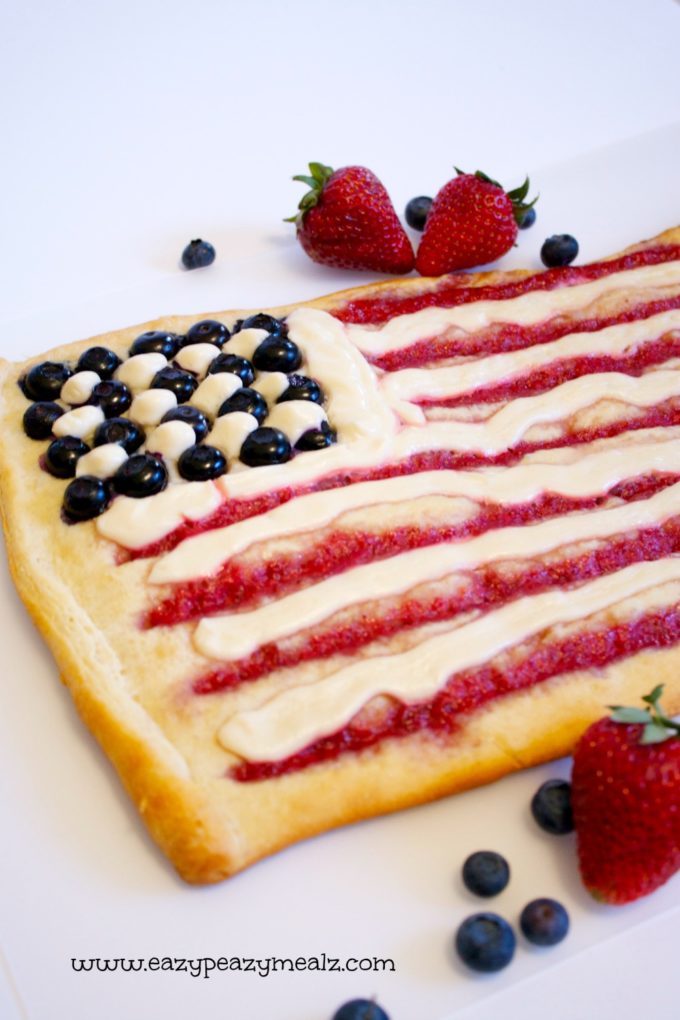 So easy and fun! And you can make it the day before so you don't have anything to do the day of. I actually think these pastries taste better a day later as they have a chance to cool and get nice and flaky, the way a pastry should be.
And might I suggest serving it with milk, fresh watermelon, and additional blueberries for even more Red, White, and Blue!