Homemade Freezer Pizza
One of my favorite things to have in the freezer is pizza! It is kid-approved and works for comfort food! Frozen homemade pizzas are the new store bought pizzas.  Easy to make, and even easier to assemble. The burning question; "Can I freeze homemade pizza dough?" The answer is yes, and i'll show you how!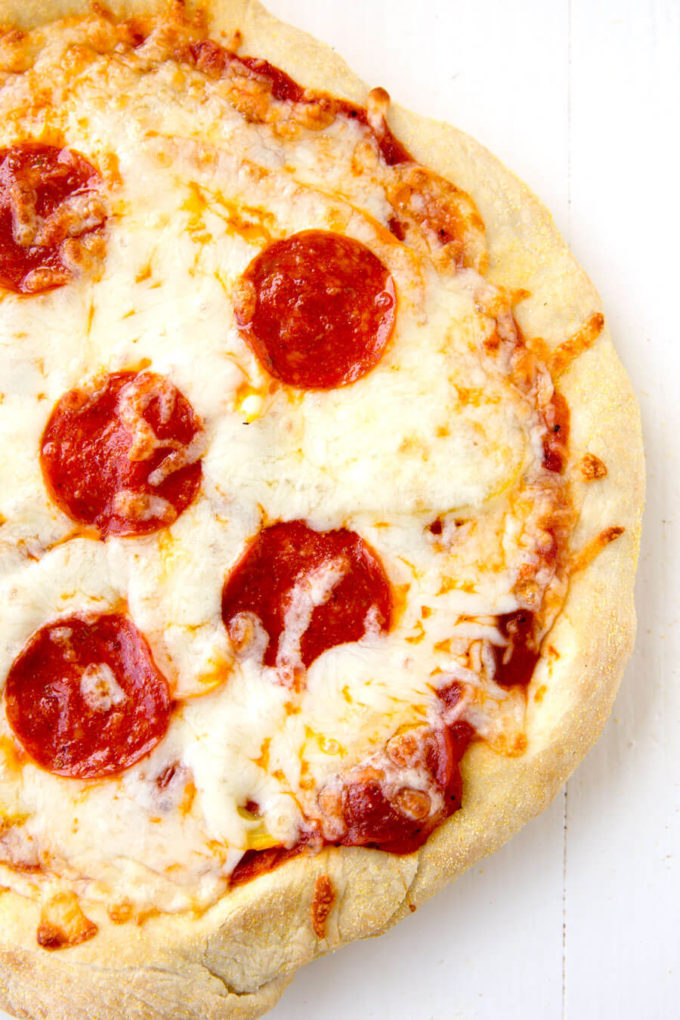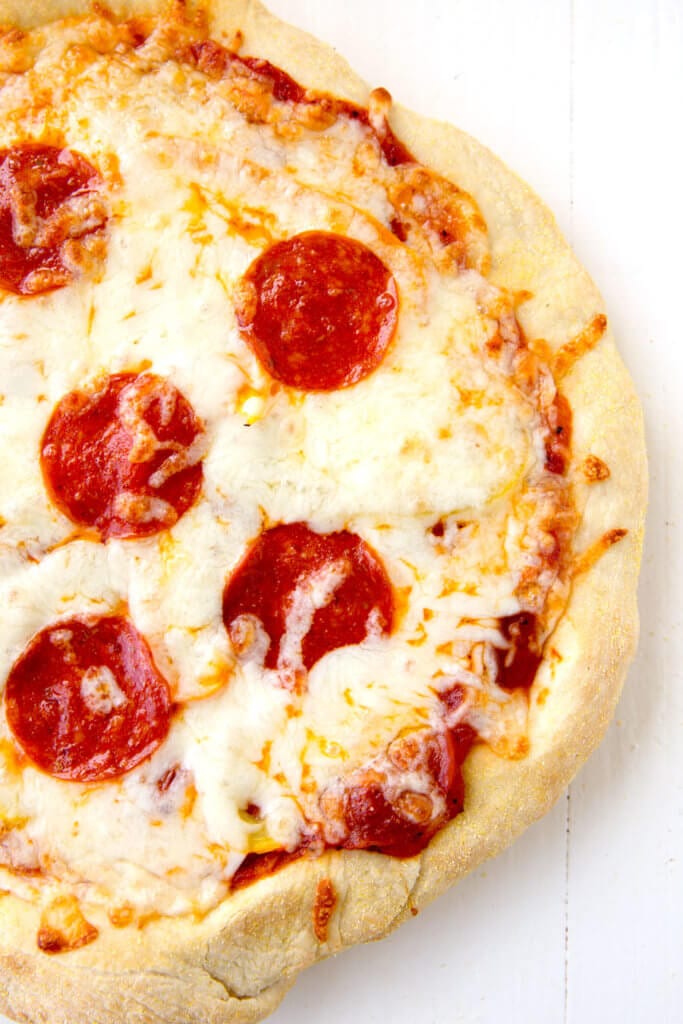 Preparing The Crust
The toppings on a pizza are always fun, but what makes a homemade pizza THE BEST is the dough. If you have a recipe that you know and love for sure use it! But if you're looking for one, this is my go to Homemade Pizza Dough.
Par-bake The Crust
The secret weapon for freezing homemade pizza is to par-bake the crust. Par-baking is partially baking the crust by before adding toppings. The reason you'll want to par bake without toppings is so your crust wont get soggy.
I par-bake for about 3-5 mins. The Homemade dough should look fluffed and the outside should look dry. Then let the crust cool down to room temperature before adding your toppings.
Preparing Pizza For The Freezer
Now that the Par-baking is done and the crust is cooled, here comes the fun part, TOPPINGS! When I make homemade pizza for freezer meals I usually make a bunch of crusts, then top them with all kinds of different things to appeal to the various tastes in my family.
We do Hawaiian, with ham, pineapple, and cheese. A family favorite.
We do Pepperoni, cheese and pepperoni.
But we also make Cowboy, which has hamburger, green pepper, onions, mushrooms, and olives.
I love Alfredo pizzas with chicken, bacon, artichokes, green onions, spinach, etc. You pick your favorite toppings and top accordingly.
After all the toppings are added, you'll want to avoid freezer burn at all costs. To do that you will want to double wrap the pizzas to ensure the quality remains. I always use one layer of plastic wrap and one layer of foil. Make sure the pizzas are laying flat with the toppings upright in the freezer. These are good for two months.
On the day I am going to eat them, I preheat my oven to 500 degrees, with the stone in. I let the stone heat about 20 minutes, then put the homemade pizza dough on it, and cook for about 15-18 mins, until the crust is crispy and the cheese is melted.
Explore More Recipes:
No Yeast Pizza Dough
Hawaiian Pizza Sliders
Keto Pizza
Supreme Pizza Pinwheels
Chicken Cordon Bleu Pizza