Thank you to the Villas at Poipu Kai for the complimentary stay, which helped facilitate this post and keep it free for my readers. All opinions are my own.
The Garden Isle, or beautiful Island of Kauai should be on every traveler's bucketlist. No matter your travel budget, Kauai has something to offer. If you want to know how to see Kauai on a budget, whether you are looking for cheap travel, budget travel tips, or how to see Hawaii for less, you have come to the right place.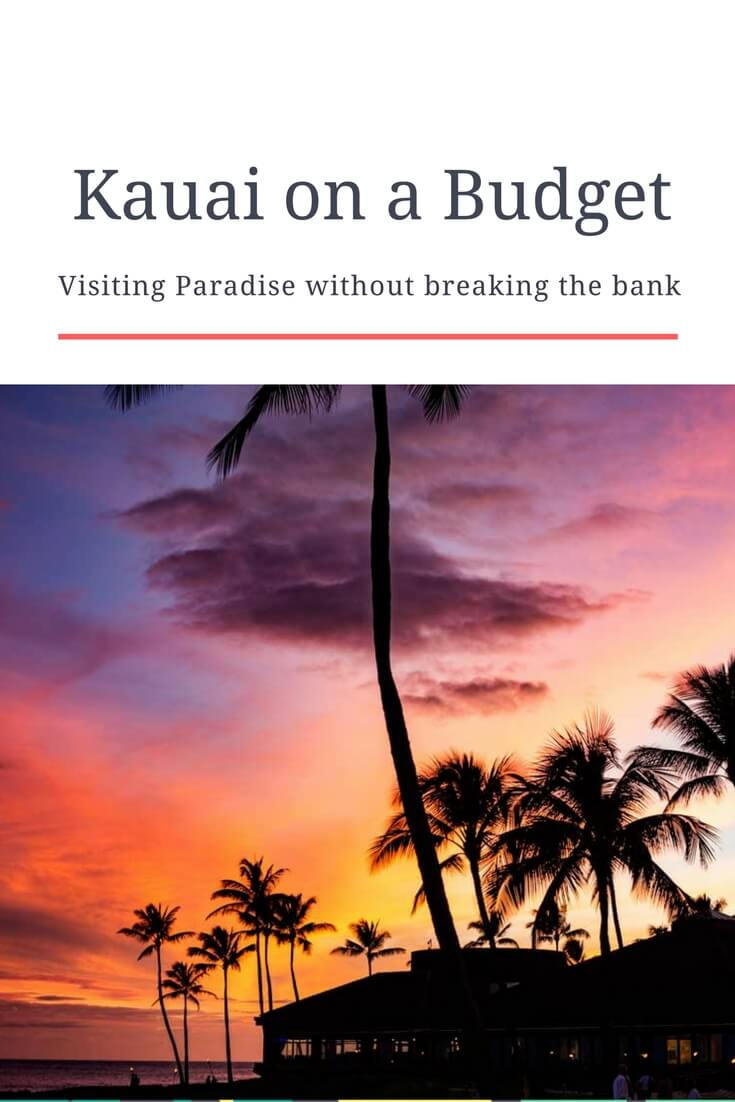 If you have ever wanted to go to Paradise, Kauai is the place to be. Lush landscapes, pristine beaches, sunshine, friendly locals, and plenty to do, Kauai is a vacationer's dream. However, Kauai is a tourism destination, which means it often comes with tourism prices. Expensive hotels, high priced dinners, and tours that will make your week in paradise feel more like a drain on the bank account. But it doesn't have to be that way.
As a frugal traveler, who wants to get the most bang for my vacation buck, I know the value of spending on certain things and saving on others. Today, I thought I would share my tips and tricks for visiting the beautiful island of Kauai on a budget. You can have an amazing trip to Kauai, even on a budget. Here's how: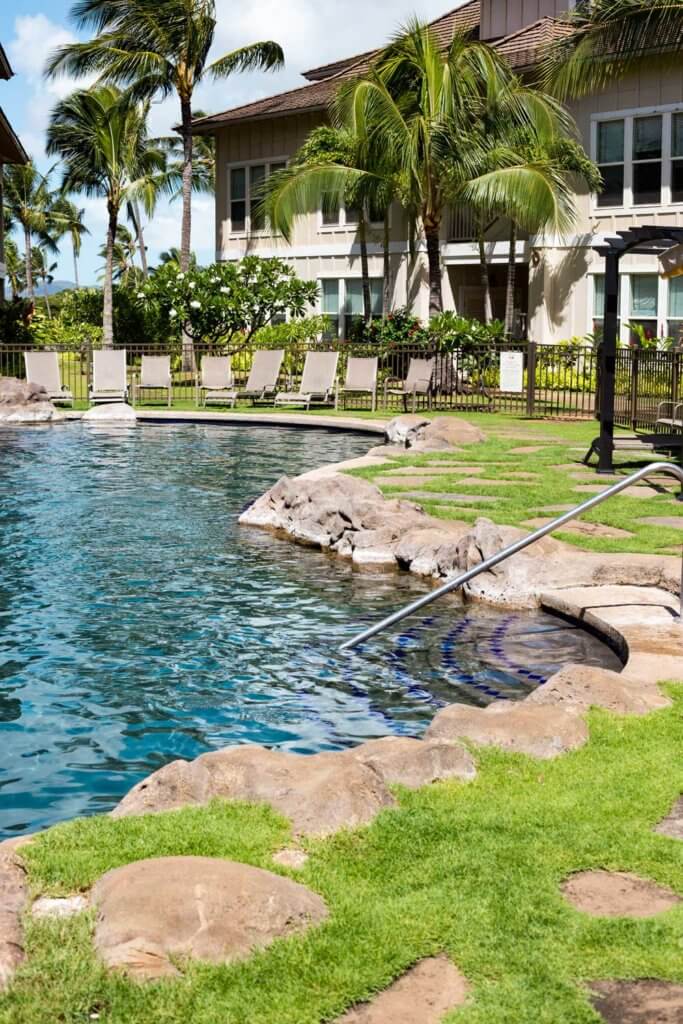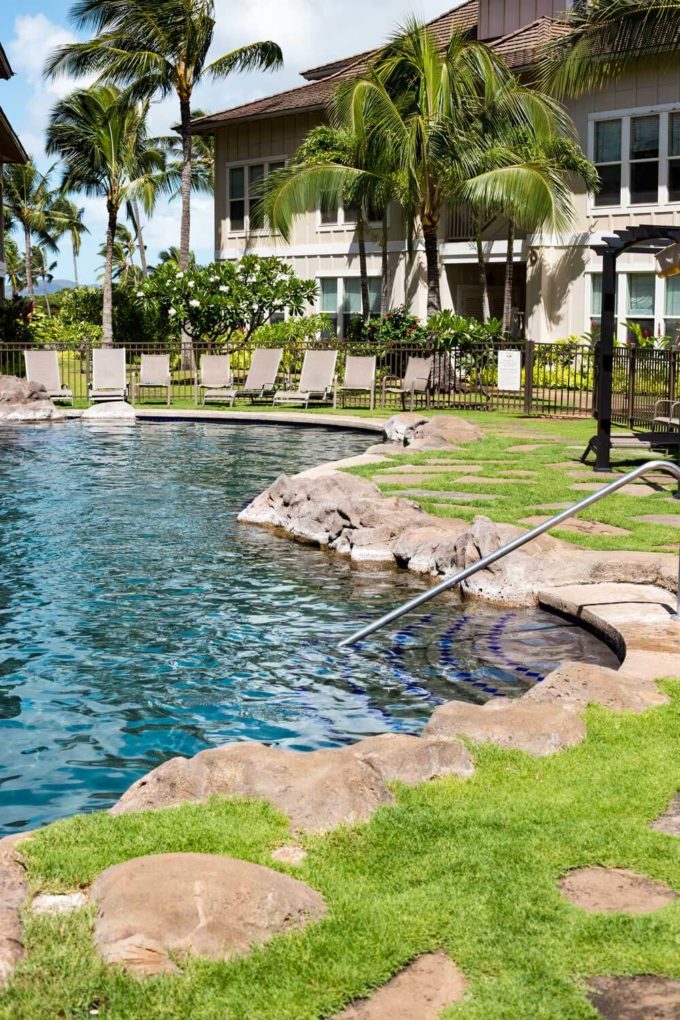 Vacation expenses come in a few places: Travel, Lodging, Food, and Activities. If you want to be able to save money while still having fun, you have to find ways to cut back in one of those four areas. Flights and hotel prices in Kauai are pretty set, and can be costly. You can look for deals, and may find some. But often give up other things to save in those areas. The best areas to save are food and activities. And you can do this by choosing your lodging carefully.
I love going out for a nice meal while on vacation, but eating out three times a day adds up fast. So to be able to see more of the world on a budget I usually eat breakfast and lunch in, and dinner out. The way I do this is by choosing accommodations that are equipped with kitchens. On my recent visit to Kauai I stayed at the Villas at Poipu Kai. They have full kitchens, and there are also grills at the pools for the use of guests.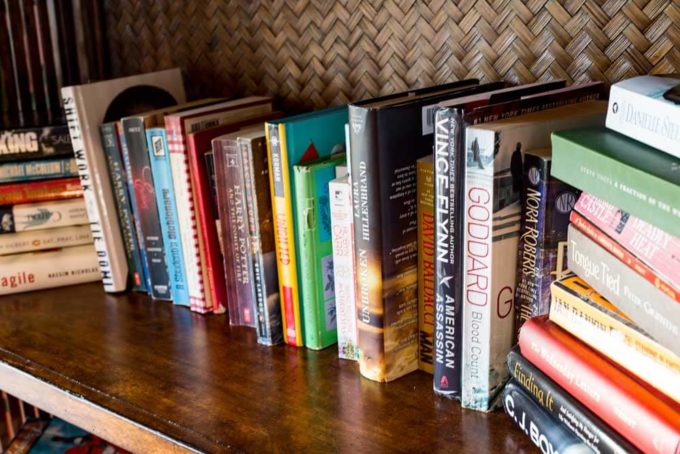 Having a villa with a kitchen means being able to buy breakfast food, snacks, and water bottles or drinks to keep on hand, and save big. We ate breakfast at the Villas and often packed sandwiches or snacks for our time exploring the island. Kauai has plenty of grocery stores, and even a Costco, making stocking up on grab and go snacks a breeze.
In addition, Kauai has many roadside fruit stands as well as locally caught fish and shrimp sold on the roadside by fishermen. This is cheaper than a restaurant and you still get that fresh Island goodness. Just be wary of stands that cater directly to tourists. They can be very expensive.
Another money saving perk of the Villas at Poipu Kai is laundry! If you explore Kauai, you will be very grateful for the laundry facilities. You can pack light, and not pay for extra bags. Each villa has a washer and dryer, as well as laundry soap, included.
And speaking of inclusions, another huge way you can save money is by taking advantage of the things the Villas at Poipu Kai offer for your use. Plush beach towels are included, as well as gear for the beach like coolers, chairs, umbrellas, sand toys, snorkel gear, boogie boards, and more. This will save you hundreds in fees, rentals, and activities during the week. And they have books in the clubhouse you can borrow during your stay!
You could probably find somewhere cheaper to stay, but the Villas at Poipu Kai make up for it in location (gas savings), conveniences (food and activity savings), and the fact that they are awesome. You could fit a large family in these Villas without an issue. And the lanais are amazing!
Be sure to check out my Kauai Dining Guide so when you do go out for a nice meal, you know the best places to go!
Enjoy the beaches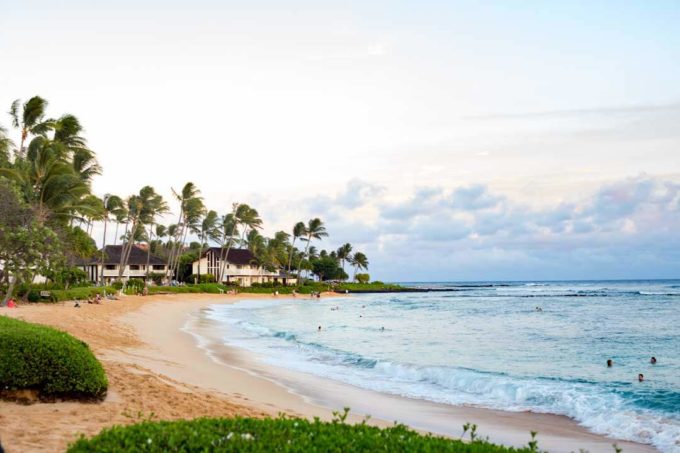 Kauai beaches are voted amongst the top in the world, and with good reason. Long stretches of white sand. Beautiful turquoise waters teeming with sea life. And great tropical backgrounds. Not to mention beautiful cliffs, waterfalls, and more. If you did nothing but beach days during your week, you would go home happy.
May I suggest Poipu Beach Park? It is only a 5 minute walk from the Villas at Poipu Kai. It has crystal clear waters and you may spot a turtle or the occasional Hawaiian monk seal. This is a great location for a day at the beach with kids. It has a natural wading pool, great for young swimmers. In addition, there are lifeguards, picnic facilities, showers, bathrooms, and pavilions. In other words, you can stay all day and it will be just fine. And there are lots of restaurants nearby, and even a Starbucks. Any of the 50 miles of beaches in Kauai are going to be great. Just pay attention to tides, and be safe!
Hike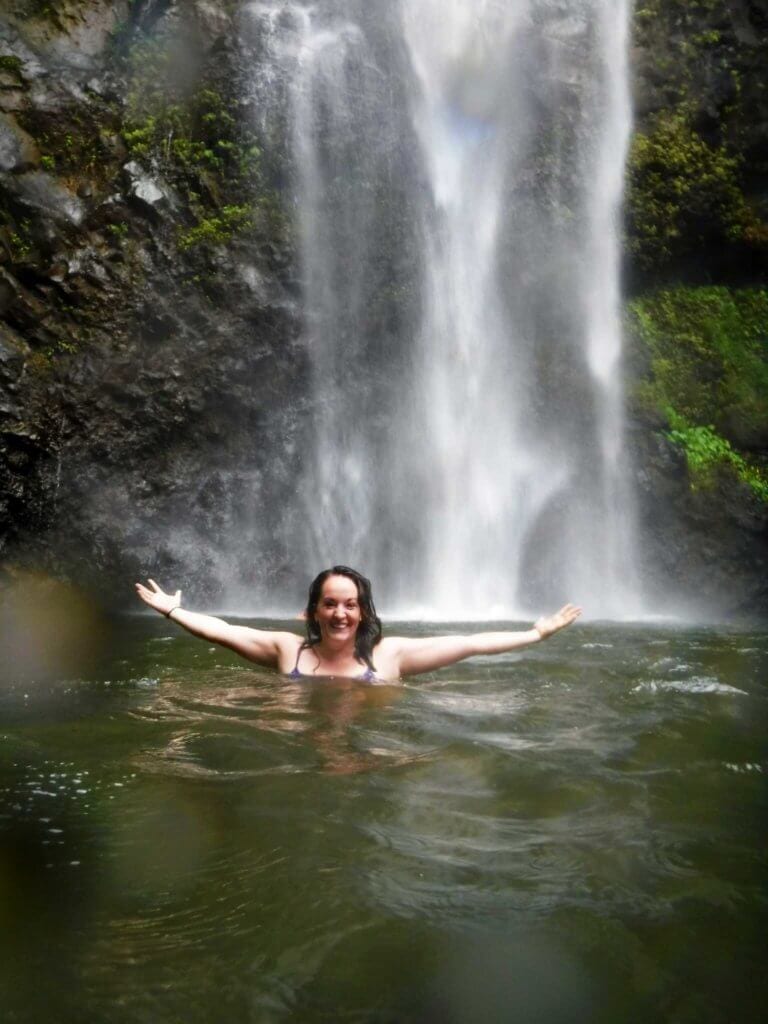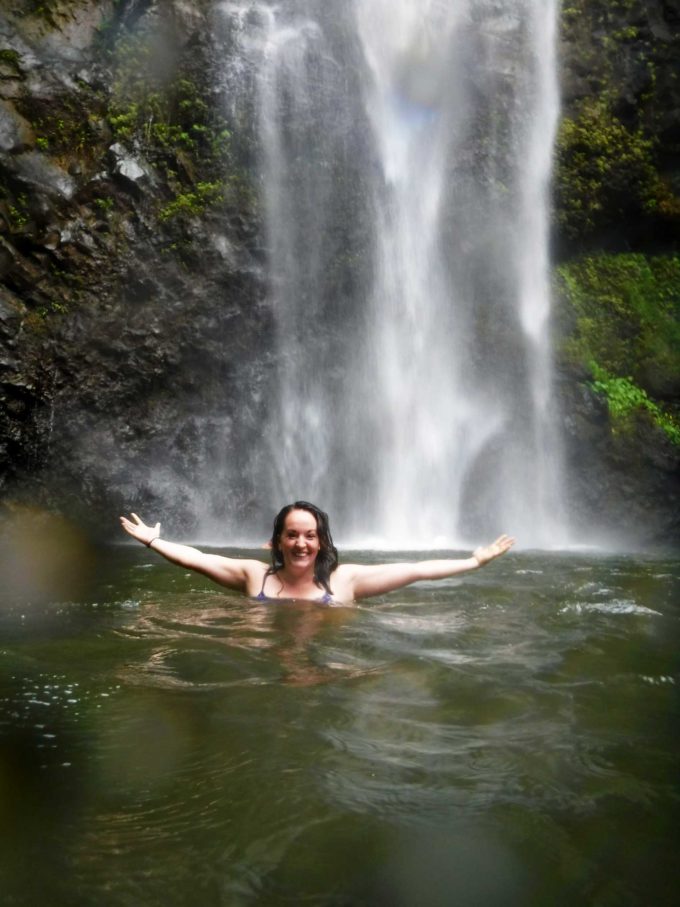 Hiking is free. Kauai is known for the beautiful nature it has to offer. Just driving around the island will give you a taste of the natural beauty it has to offer, but hiking the trails, getting soaked, and mud covered, and ending at the pool of a waterfall, or stepping foot in the wettest area of earth will convince you it is the most beautiful place on earth. Kauai offers several trails, from beginner to advanced.
Try the Kalalau trail, starting at Ke'e Beach where the road ends and the pali begin. It is a beautiful hike with sea cliffs. It goes 11 miles, but if you decide to hike past the 2 mile marker you will need to pick up a permit in the State Parks office in Li'hue.
For more ideas of where to hike, check out the Department of Land and Natural Resources' Na Ala Hele trail-access system. They have a free guide, and extensive network of trails at the western end of the island.
Take a Drive up Waimea Canyon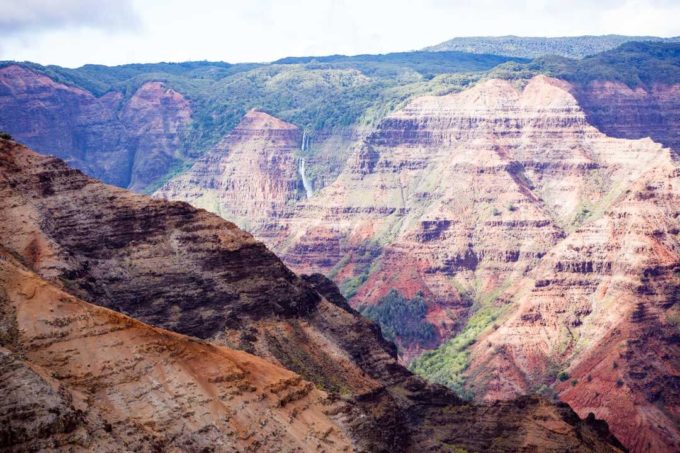 Waimea Canyon is often called the Grand Canyon of the Pacific because it is a mini version of the famed Grand Canyon. Waimea Canyon is 13 miles deep. It is created from 4- to 5-million-year-old lava rock. The deep chasms, beautiful waterfalls, and layers of rock make it pure eye-candy. While you can pay for a helicopter tour and see it from the sky, you can also drive to the look outs and see it from the sky that way as well. Or get to know the canyon better by exploring on foot through an extensive network of hiking trails.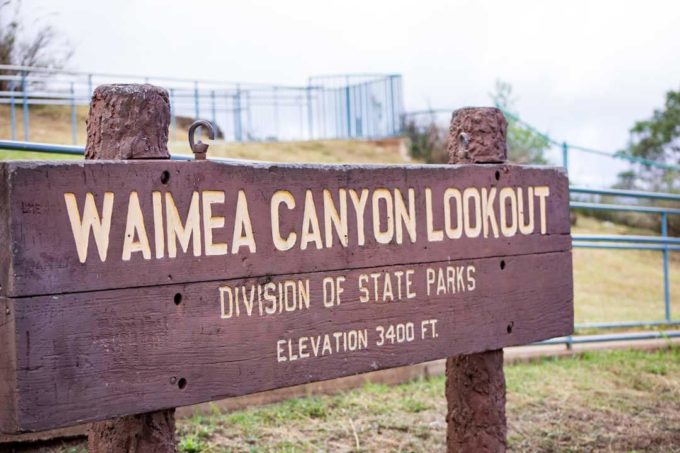 Pack a picnic and spend a day enjoying the beautiful views.
Rent a Bike
For a nominal fee of $15-$25 for a day, you could rent a bike, and ride the coast on a lovely bike path. Biking through paradise is not a bad way to see it. So head to Kauai's East side and rent a bike and enjoy the Ke Ala Hele Makalae, which translated means "the path that goes by the coast".
There are plenty of places to rent bikes, so look for the best deal, and maybe rent snorkel gear while you are at it, and ride and snorkel.
Buy gas at Costco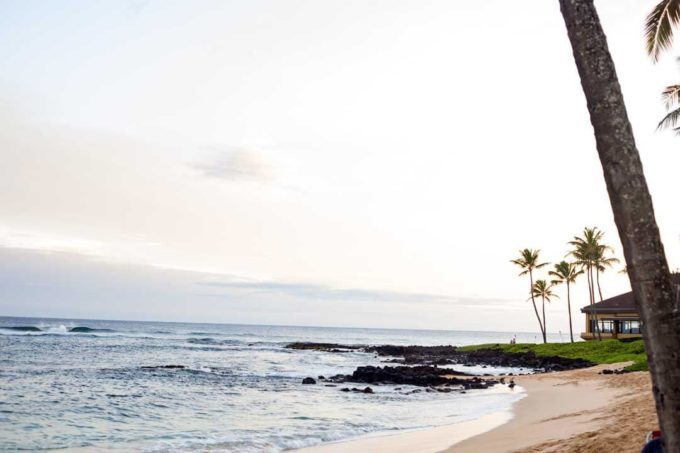 Driving around the island is a great way to acquaint yourself with all it has to offer. From a stop at a bay to watch the surfers and paddle boarders, to a drive up Waimea Canyon or along the North Shore, the views are spectacular, but gas prices on the island can be high. Filling up at Costco is an economical option. Costco is in Lihue, so while you are there grab some snacks and save there too, or grab a meal at the food court, can't beat the $1.50 price tag for a hot dog and soda!
Visit the Gardens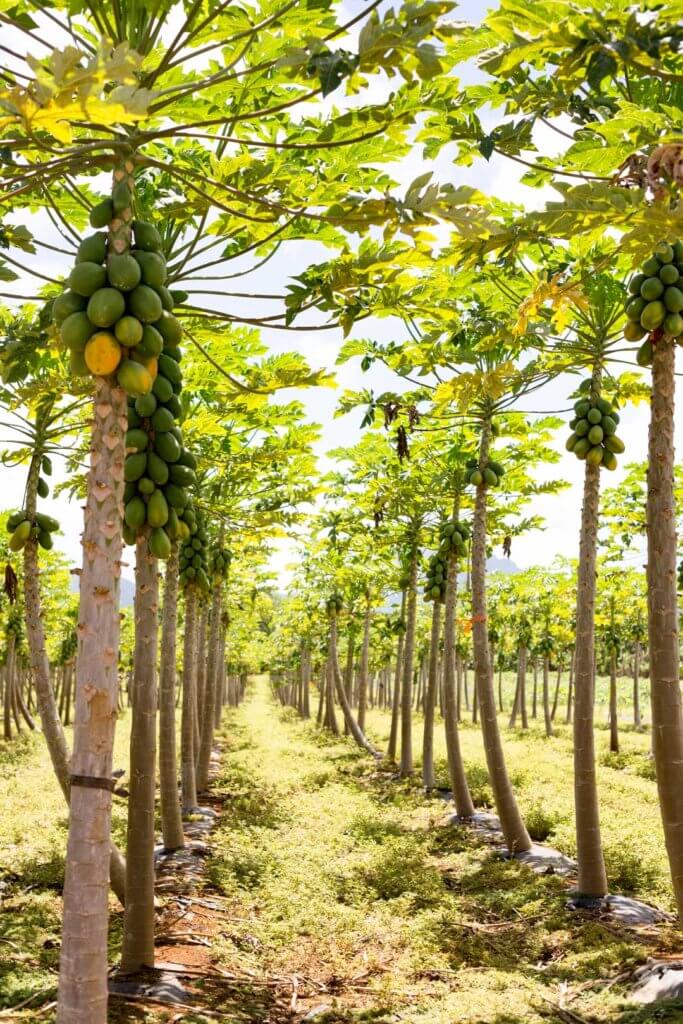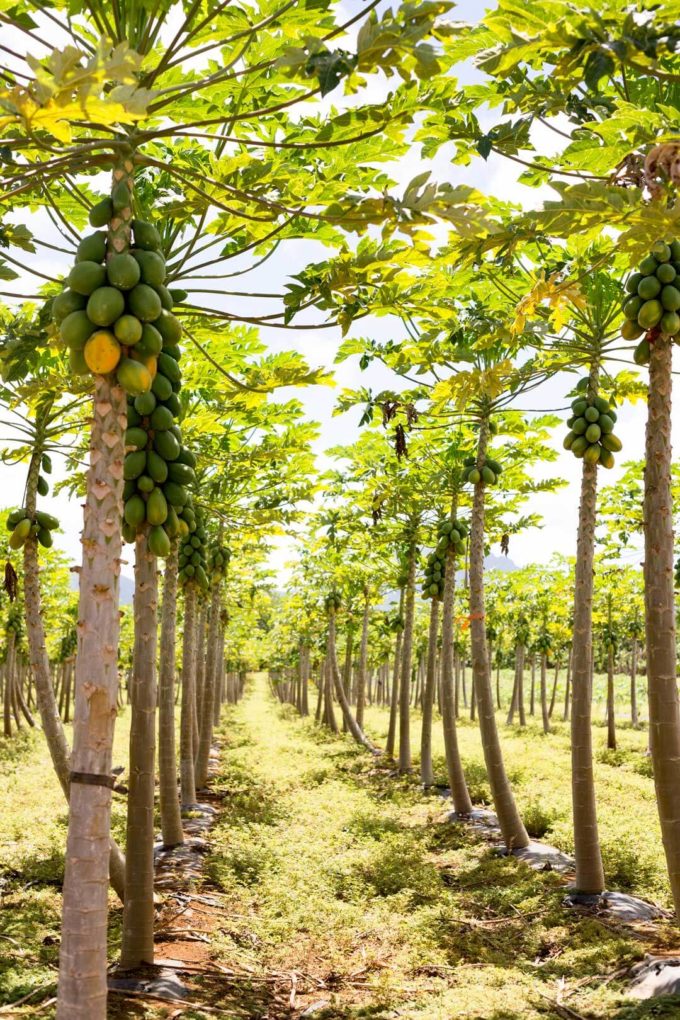 Kauai is known as the Garden Isle, and there is a reason for this. While some of the beautiful gardens on the island have entrance fees, you can visit some for free as well. There is also a small, but beautiful garden in Poipu between the Sheraton and the Kiahuna Plantation, called the Pa'u a Laka Cactus Garden, commonly known as Moir Garden. Stroll over for a visit. It is a 3 minute drive from the Villas at Poipu Kai, and would be a lovely place to watch a sunset, or sip a morning beverage.
Visit with Locals
Gabbing with locals is also free, and often one of the most rewarding things you can do while traveling. During our visit to Kauai we got to meet Nap, a local farmer. We also met John, one of the men who worked on Namahoe, the first voyaging canoe Kauai has built in 600 years. It was such a pleasure to meet these men, and see their enthusiasm for Kauai, culture, tradition, and more. Those are two of my most cherished memories of my trip, and neither cost a thing.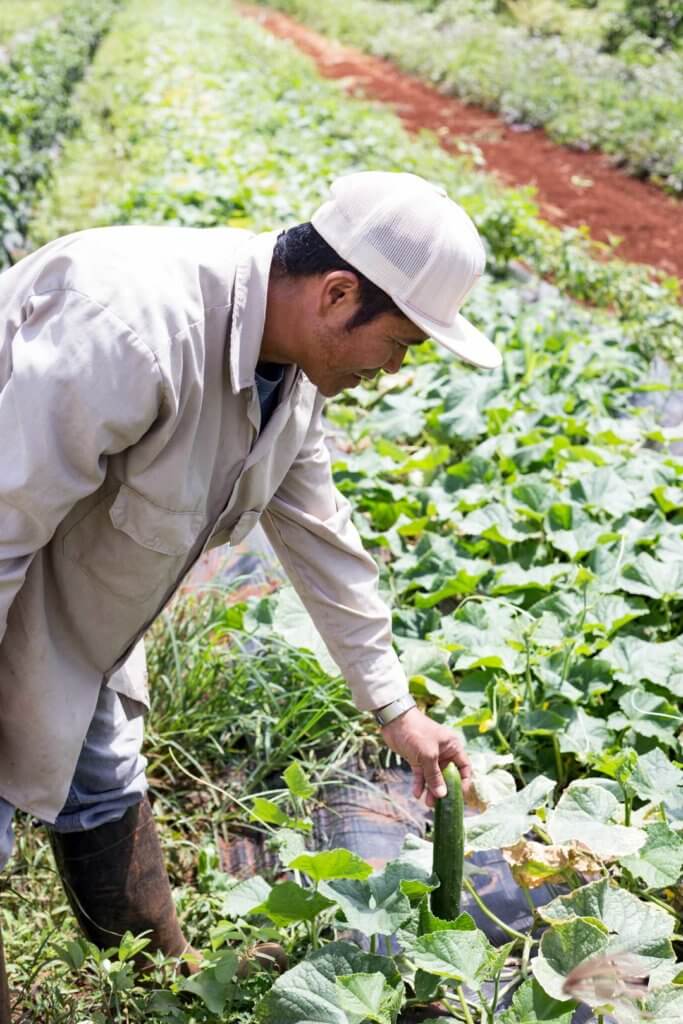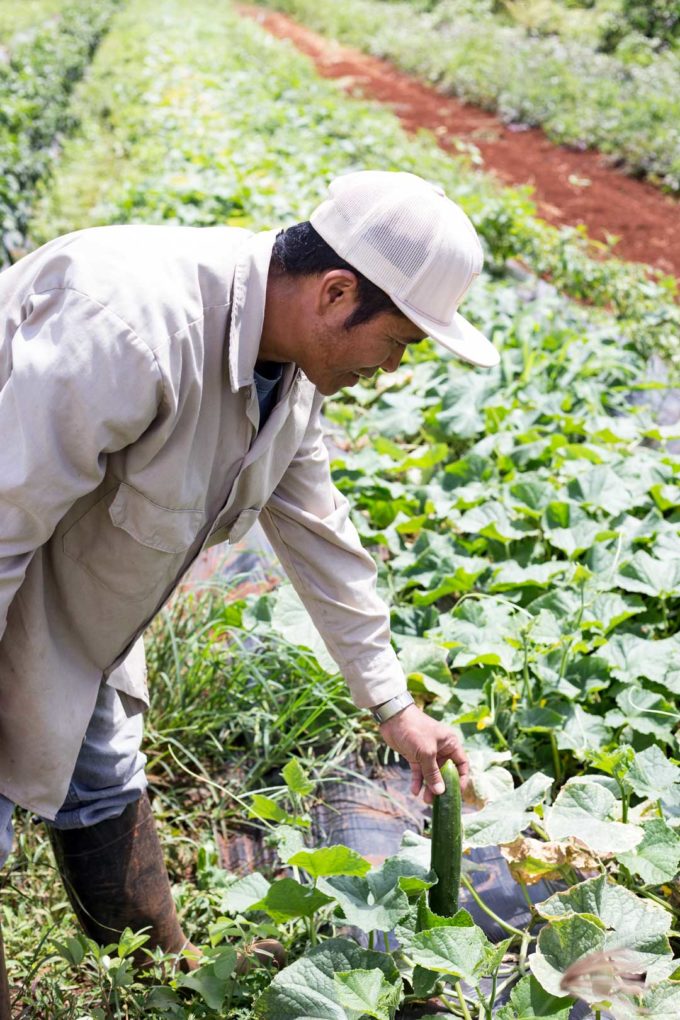 As you can see, a visit to Kauai does not need to cost an arm and a leg. The natural beauty, and free things the island has to offer will provide an excellent vacation, without a high price tag. Check out my post How to Spend a Week in Kauai for a list of suggestions, free and paid, that will help you explore the island and enjoy it!