Napali Coast
When visiting the island of Kauai, in Hawaii, one of the must do things is take in the splendor and grandeur of the cathedral like cliffs of the Napali Coast. But how should you do it? By land? Air? or Sea?
Today I am sharing what you need to know to visit and enjoy the breathtaking Napali Coast when you visit Kauai. And all the tips and tricks for making it a magical experience. 
After 4 trips to Kauai I can say that one of the most beautiful places on earth is the Napali Coast. It should be a top of bucket list destination for nature lovers. The breathtaking views, the scenery you can't find anywhere else, and the raw and natural beauty make it a sight to behold. 
If visiting Kauai be sure to check out these other posts:
The Napali Coast spans 17 miles along Kauai's North Shore.
It is known for the emerald hued cliffs, razor sharp ridges, gorgeous caves and rock formations, and of course, the amazing beaches and waterfalls that meet the Pacific Ocean. It is lush, tropical, rugged, beautiful, and relatively untouched, meaning it appears much as it did centuries before. 
During certain parts of the year it is dangerous, deadly, and vicious, so you want to know when, where, and how to visit so you can take in and enjoy this wonder of nature in safety. 
How to Explore the Napali Coast
There are three ways to explore the Napali Coast: air, sea, and land. 
The safest access and best views are found by sea or by air. And having done both, twice, I am still not sure which is best. I think you too should do both if you can. You can often get views and glimpses that aren't possible any other way. And the experience is magical. 
Let's take a look at each of the three options, tips, tricks, and tour providers that will help you have an excellent experience visiting the Napali Coast.  
Napali Coast By Boat
When it comes to seeing the Napali Coast line there is something truly magnificent about doign it from the water. Not only can you sometimes spy fun wildlife (dolphins, whales, turtles) while trekking out to see the coast, or while on it, but you  can get up-close and personal with the coast. 
No matter what side of the island you are staying on in Kauai, there is likely a tour you can do. Boat tours depart from Port Allen on the West Side, and from Hanalei Bay on the East side 
During the summer months, you can also try  a guided kayaking trips, raft tours, or jet skis.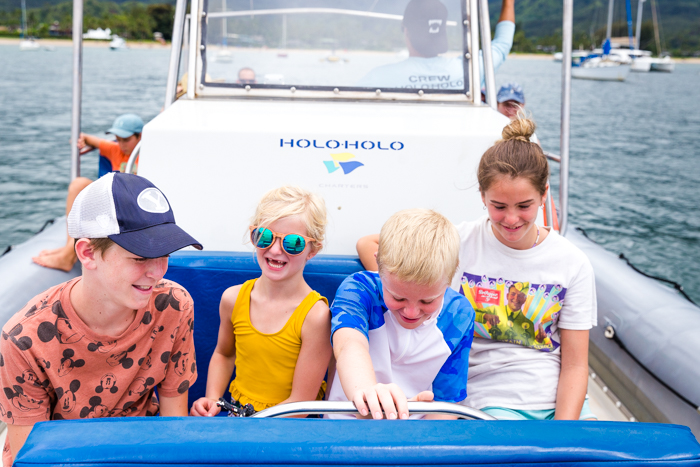 Holo Holo Charters
The best tour to take in my opinion is one with Holo Holo Charters. I have taken two separate tours with them. One was all day long and included amazing food, visiting Niihau, Napali Coast, and included snorkeling. The other was a shorter, afternoon trip with snacks, where we stayed on the boat. It was a smaller boat, and a more intimate experience.  
Both were incredible. 
Why? Because Holo Holo Charters is not just about making a buck. In fact, their mission is to build high-quality, custom boats on Kauai, that could take you to some of the most remote and beautiful places on earth.   
They build boats that can take on the challenging ocean conditions of Kauai, and deliver the best, safest, most unique, and most memorable ocean experiences in remote and dramatic locations like the Napali Coast, Kipu Kai, Lehua Crater, and Niihau.
Here are a few more reasons to love and choose Holo Holo Charters: 
Holo Holo Charters is the only company on Kauai certified by NOAA as Dolphin SMART, which means educating guests on smart viewing practices, and not disrupting natural activities and behaviors of dolphins and other marine life.

They are stewards of the natural environment and strive to have minimal impact on the ecosystems that we utilize daily. During our tour, my daughter was eating a bag of chips, and her bag blew out of her hands. They stopped the boat, went back, and got her trash out of the water. I was impressed because they preach minimal impact, and live it! 

Holo Holo Charters is the only Kauai boat company featuring certification from the Kauai-Made program, which means their vessels were designed and built on Kauai. 

Locally owned and operated. 
Participate in the Holo Holo Pono Pledge. This is an oath that is about preserving the natural beauty and resources of Kauai while staying safe and having a good time. It is awesome. You can take the Pono Pledge here: https://www.holoholokauaiboattours.com/pono-pledge/
How A Boat Tour Works:
The way the boat tours work depend a lot on the tour you choose. For example: 
Niihau + Napali Super Tour is 7 hours long, involves snorkeling, and views of the Napali Coast as well as Niihau and takes place on a larger vessel.  
Afternoon Napali Adventure takes place on a smaller boat, and sailing is only on Leila. It is about a 3 hour tour. 
Napali Snorkel Adventure- This is shorter than the Super Tour, but does allow for snorkeling. 
So as you can see, depending on if there is food included, snorkeling, swimming etc. the tour will be conducted a little differently. 
On our most recent tour, we departed from Hanalei Bay, and took a small ferry out to the  larger boat, which we then took on the tour.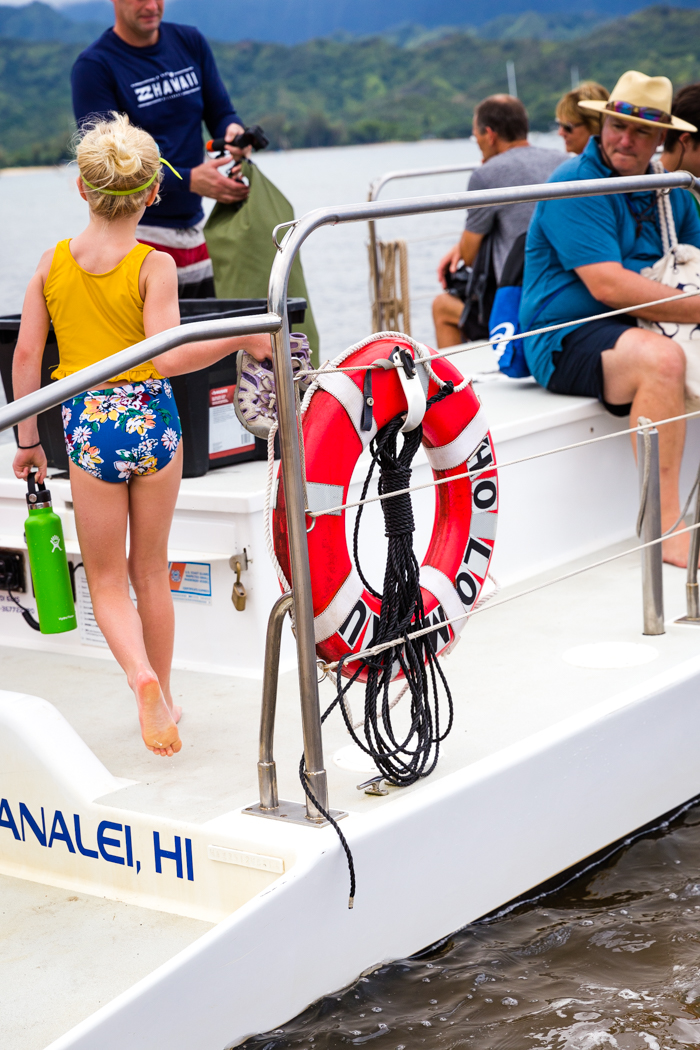 We got to see dolphins, including a baby dolphin.
We were provided a snack of Hawaiian made chips and beverages part way through the tour. And we got to enjoy learning about the beautiful Napali Coast while seeing the Cathedral Cliffs, going inside sea caves, and speeding along the emerald coast line. 
We spotted sea turtles, waved at other boaters, and enjoyed a beautiful day in the sunshine. 
My kids were antsy about wanting to get in the water. While they thoroughly enjoyed the ride and the views, they would have probably preferred if I had booked our family on a snorkeling adventure, not just the boat ride. 
So consider the activity level and interests of your guests when determining which tour to book. 
To book visit https://www.holoholokauaiboattours.com/

Napali Coast By Air
Aerial tours, most lifting off from Lihue Airport, are one of the best ways to get a real sense of how huge the Napali Coast is, and such an amazing experience. 
When touring by air you get to see some of the most beautiful and majestic areas of Kauai that are fairly inaccessible by land or water. For example, you  get to see the Manawaiopuna Falls, from the movie Jurassic Park, which you would not be able to see otherwise. 
I have been lucky enough to do the helicopter tours twice now on Kauai. Once with Safari Helicopters and once with Sunshine Helicopter Tours.
Both companies were awesome, and I have no complaints or recommendations of one over the other.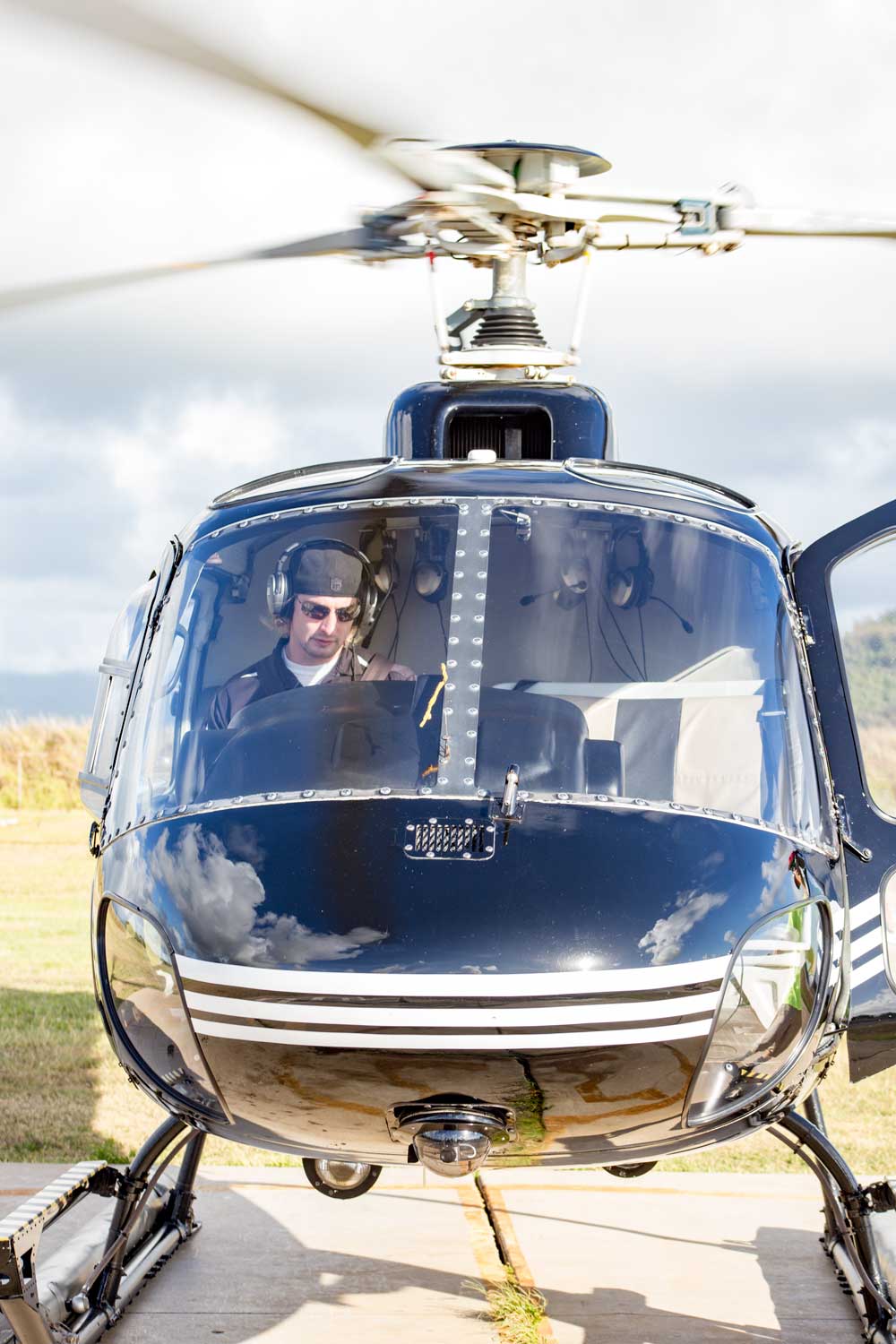 Suggestions:
Wear long sleeves and pants and dark colors so your body and clothes don't reflect off the windows and you can get better views and videos. 

Or go with a doors off experience. 

Expect to not get to sit where you want. They will weigh you before the tour and they determine where you sit based on your weight. 

You might get air sick, it is an amazing experience, but can be vomit inducing if you are prone to motion sickness, so take a motion sickness pill before flying if you are worried. 

Bring you cameras!
Check out this video of our helicopter trip, but fair warning, our friend got a little motion sick and threw up at about 1:45 on the video, so skip that part if you are squeamish! But even with the throw up we have no regrets, it is a beautiful way to see Kauai.
Napali Coast by Land
The Napali coast on land is one of the ways I have not explored much yet. While I have visited Kauai several times, there were some bad rain storms that washed out the roads and made many of the trails dangerous, so three of the times I visited it was closed.
The hikes I have done into the Napali coast were amazing, and I can't wait to do more. They were difficult, but breathtaking.
But here is what you need to know if you want to visit Kauai's beautiful Napali coastline on foot!
Easier hikes
The most popular hike on Na Pali is to Hanakapi`ai . There are two hikes you can do, an 8 mile round trip hike to a waterfall, or a 4 mile roundtrip hike to Hanakapi`ai Beach.

You can get a permit to camp at designated spots in Hanakapi`ai. But it is somewhere you should visit with caution and only in the summer. During the winter the waves are too big and the beach disappears. 

Park at

Ke`e Beach for this hike. 
Adventurous hikes
The "Kalalau Trail" is an 11 mile hike that is more for adventurous hikers who want to see Na Pali.
It begins at Ke`e Beach and ends at Kalalau Valley.
This is a difficult hike. So if you want to experience parts of it, you can take on sections. The most popular section of this trail is from Ke`e to Hanakapi`ai, (mentioned above). 
Anyone going farther than Hanakapi`ai will need a permit.
Keep in mind that it is very popular to hike and camp in Na Pali, so plan early so you can get a permit before it is sold out. This is not something you can decide to do same day.
The cost is about $20/person/night to camp.
You get the permits through the DLNR (Department of Land and Natural Resources), which you can buy online, or call.
Camping: (808) 587-0300

Hiking: (808) 587-0166
Things to keep in mind:
Along the Kalalau Trail the maximum length of stay is 5 consecutive nights
For the Miloli'i Valley it is 3 consecutive nights.
During summer (May 15 to Sept 7) boat/kayak landings are allowed ONLY with a valid camping permit at Kalalau and Milolii.
Archaeological sites are prevalent in the camping areas and are protected by law. Do not disassemble rock walls.
No camping or loitering in the emergency helicopter landing zones.
Tips For Hiking Napali Coast
Hanakapi`ai Beach is a beautiful beach, but the conditions are hazardous and there are no life guards. And because it is such a remote location, it is not advisable to swim here any time of year.

Some of the hikes require crossing rivers, and all rivers, including Hanakapi`ai River can be dangerous, especially during and after heavy rains, where strong currents and flash flooding can occur. 

You do not want to cross when the river is high, which means if it is rainy, you could get stranded on the western side of the Hanakapi`ai River if it is impassable.

There is no potable water available on the Kalalau Trail, and all river water should be filtered. So pack water and plan accordingly. 

Wear proper footwear, the trails can be very muddy, particularly from Ke`e to Hanakapi`ai, so look for shoes with good grip. 

Plan to get dirty. The dirt in Kauai is a red color and stains. 

Hats and sunscreen are a must, and hydration is crucial. Begin drinking a lot of water at least 2 days ahead of time and bring water with you. Best to bring more than you think  you will need.

Do not leave anything behind. Pack it in, pack it out. 

Don't use your phone or camera while walking. You may be on cliffs, or muddy, slippery areas of the trail.
The Napali  Coast is beautiful and worth the visit, just take precautions and use common sense while visiting, and remember to leave this beautiful nature unspoiled. Do not take rocks, shells, etc. and do not leave trash behind.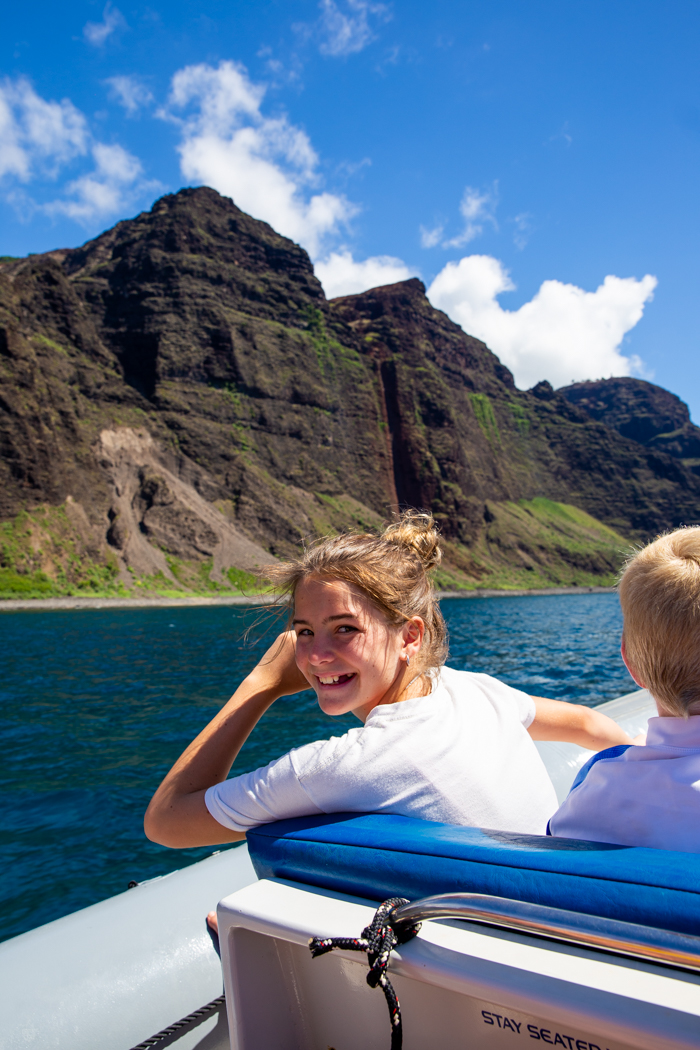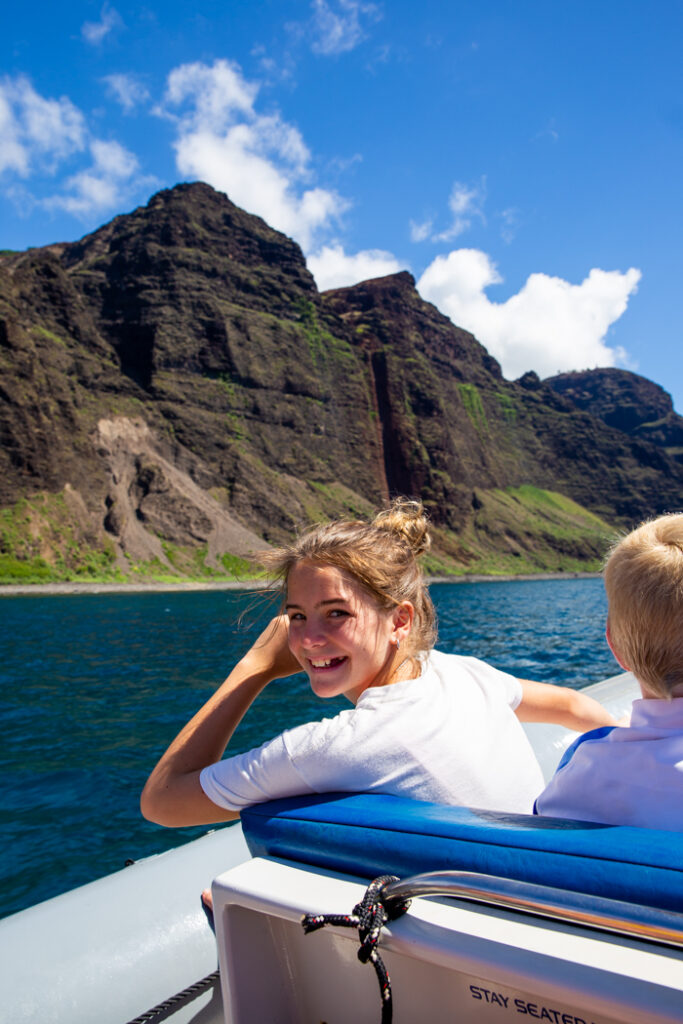 Other Vacation Spots: