Lemon Shortbread Cookies: Literally the best cookies ever! These light, buttery cookies offer a subtle lemon flavor, and are topped with a bright and vibrant lemon glaze, giving you a mouthful of delicious goodness. These are special cookies.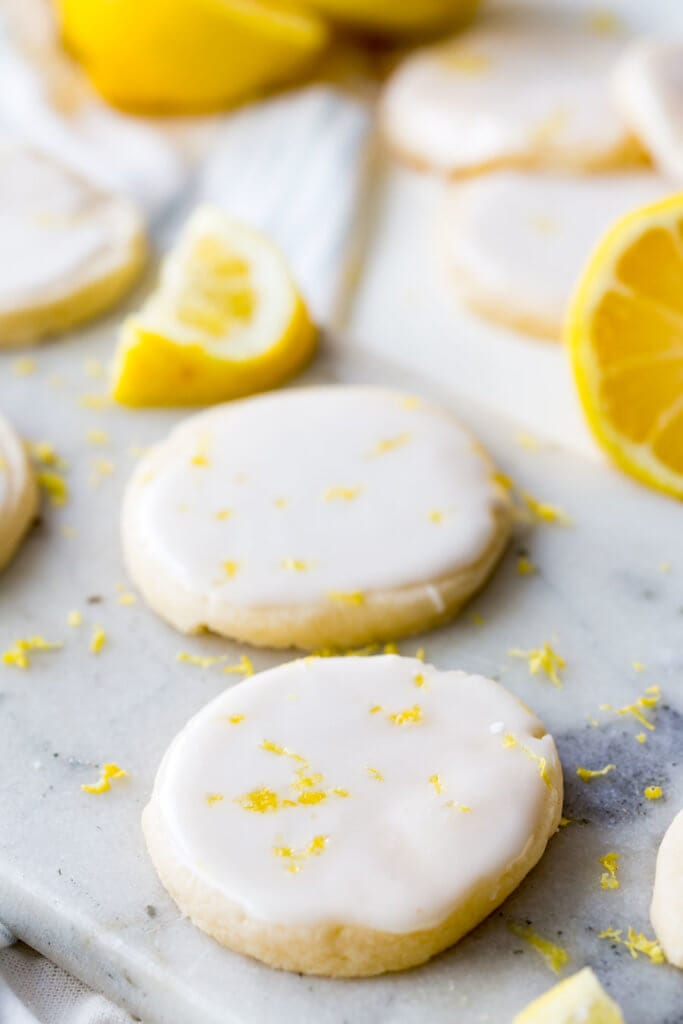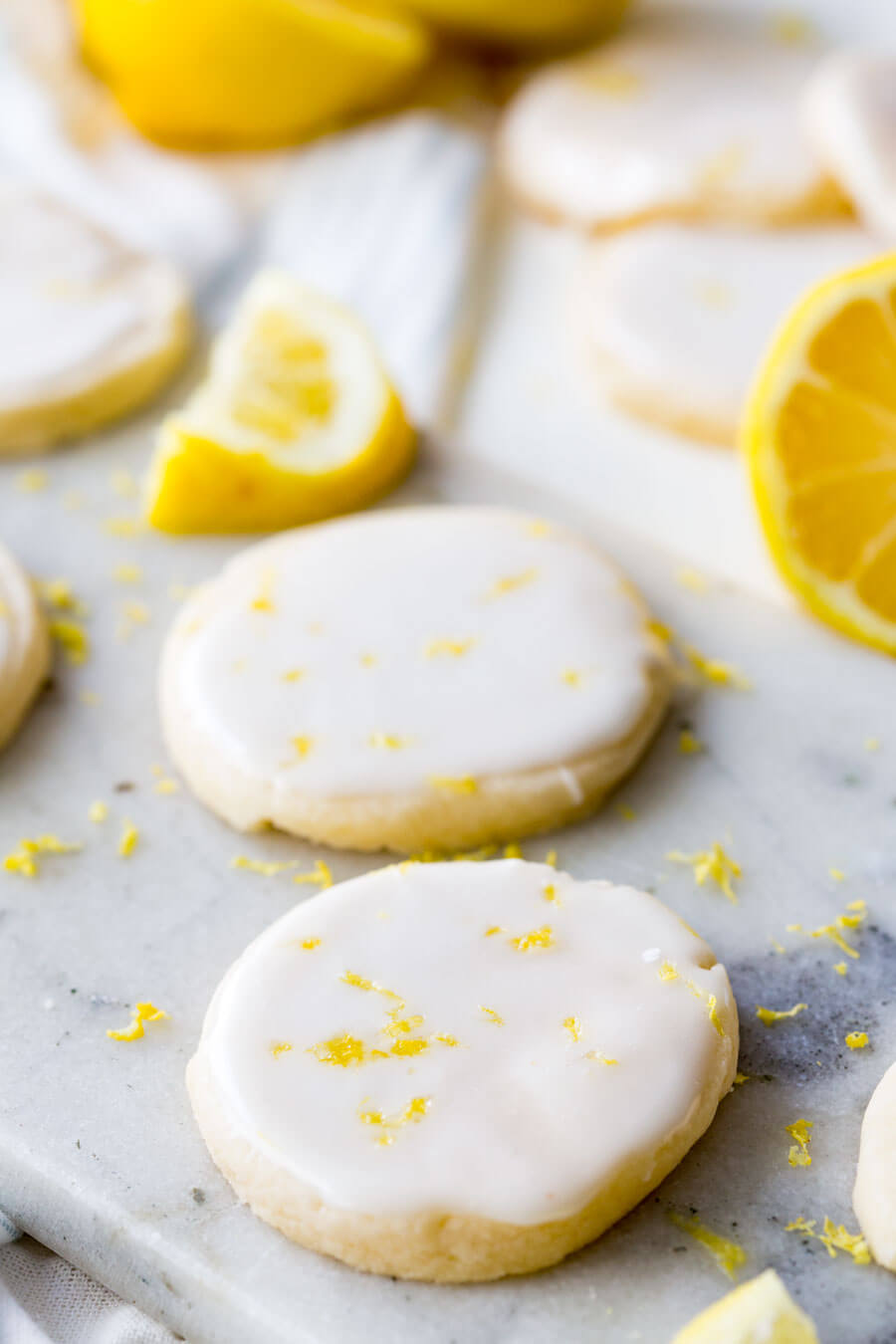 These Lemon Shortbread Cookie embodies the taste of summer! It is lemony sweet and sour goodness with a light, refreshing, taste, and a melt away goodness. These are one of my favorite cookies, but warning, they are dangerously good, and come together start to finish in less than 15 minutes, so it is easy to succumb to their siren's call. You may find yourself eating the whole batch, so bake with a friend, there is safety in numbers!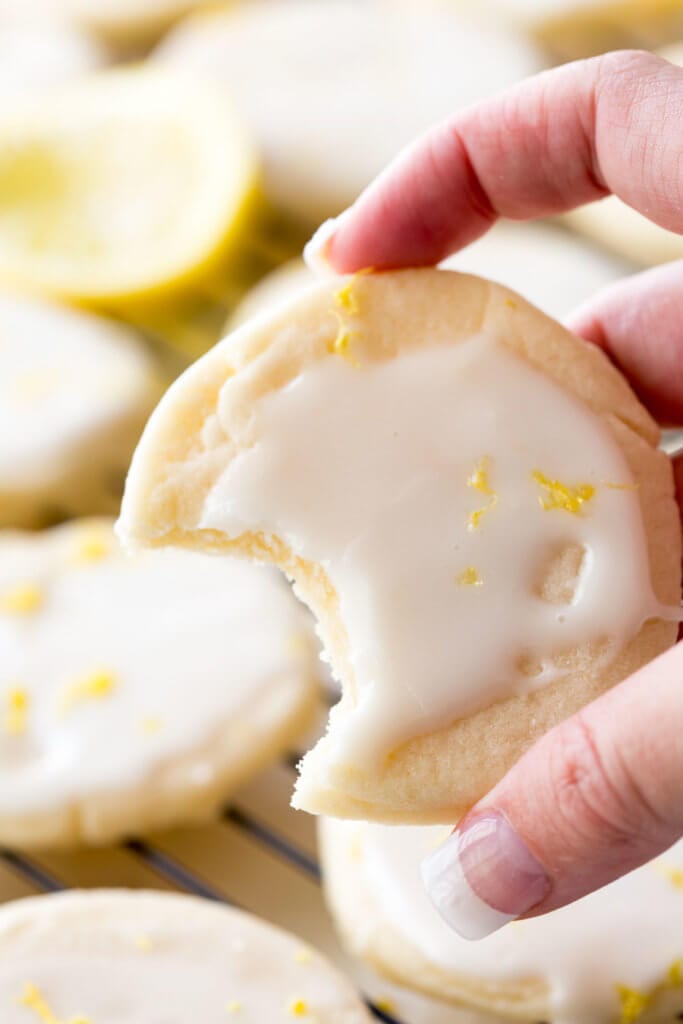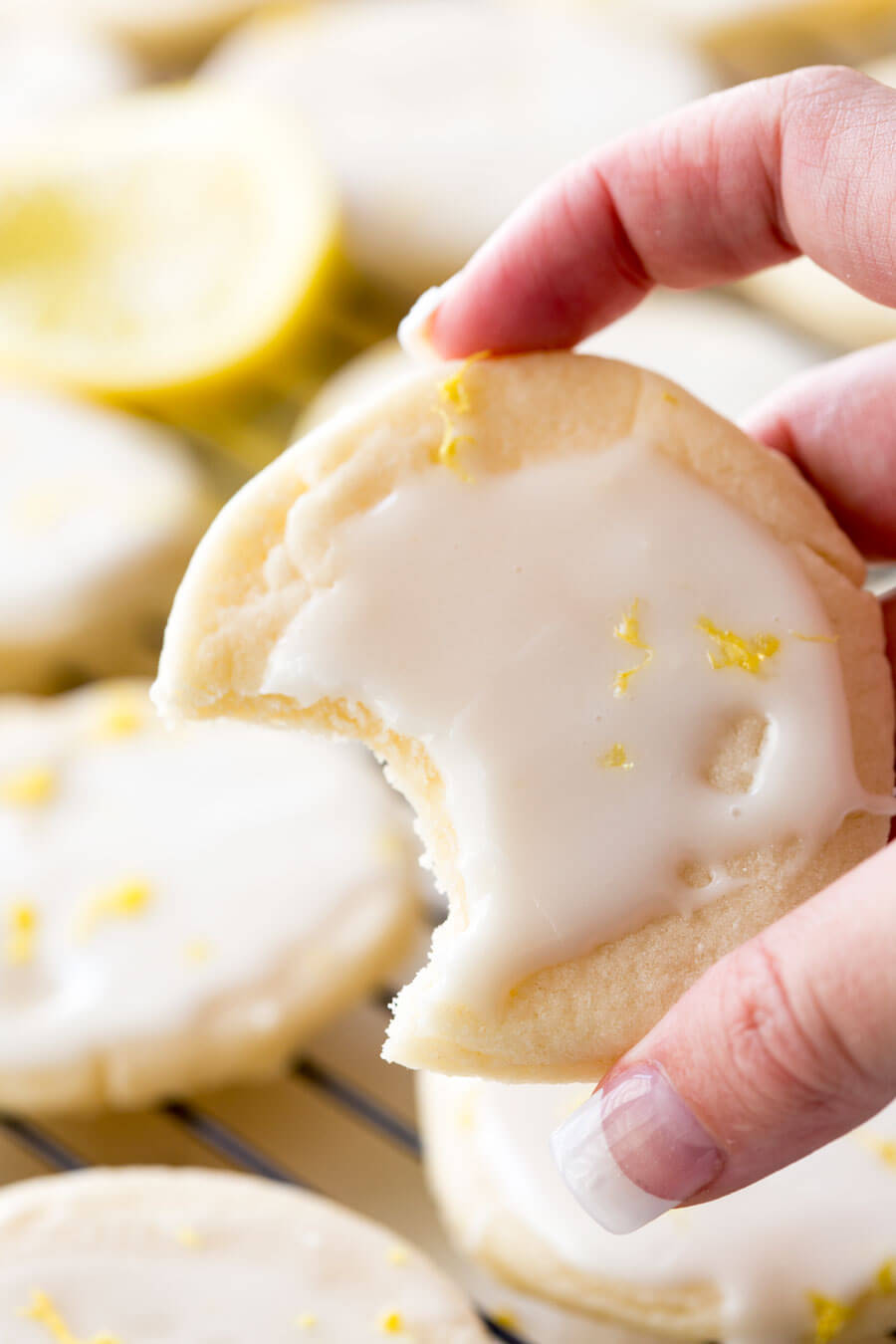 The first time I madeLemon Shortbread Cookies I made them too sweet, so I played around and tweaked them until I reached utter perfection. But I wasn't sure I could trust my own judgement because I was kind of in a sugar coma haze of deliciousness. So I took them to bowling league.
Fun Fact about me: I love to bowl.
The ladies at league gobbled them up. Everyone raved about them, and a month later when we were having a bowling pot luck they all asked me to bring them again. I am not just saying these are the best cookies ever. Literally every single person who has ever had the privilege of eating one has agreed with me. So do yourself a favor and make a big batch!
Baking Tools Used: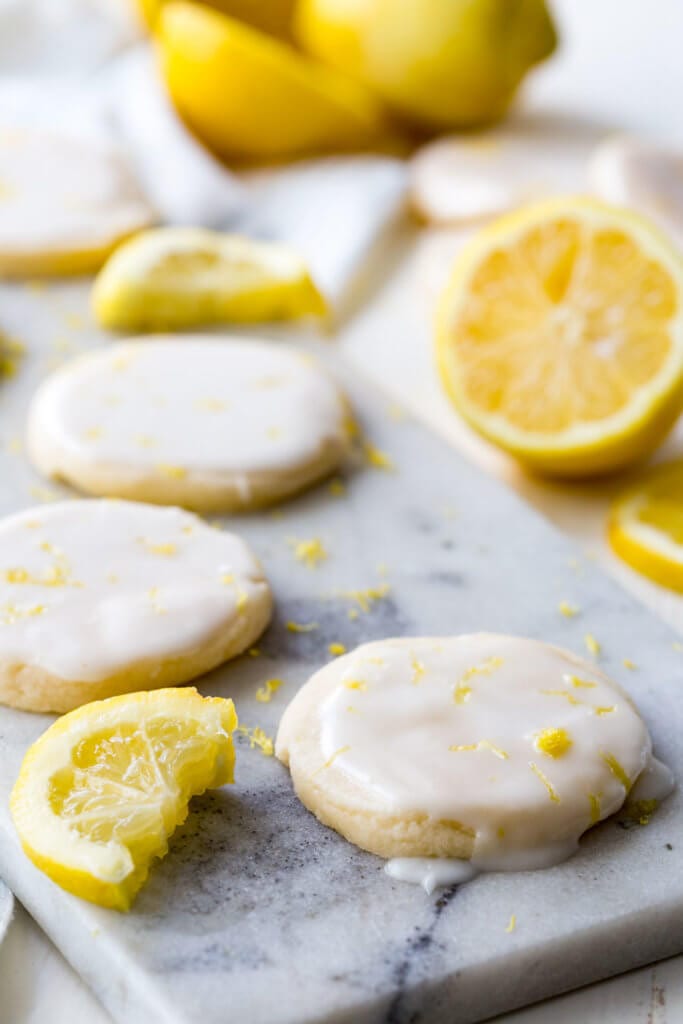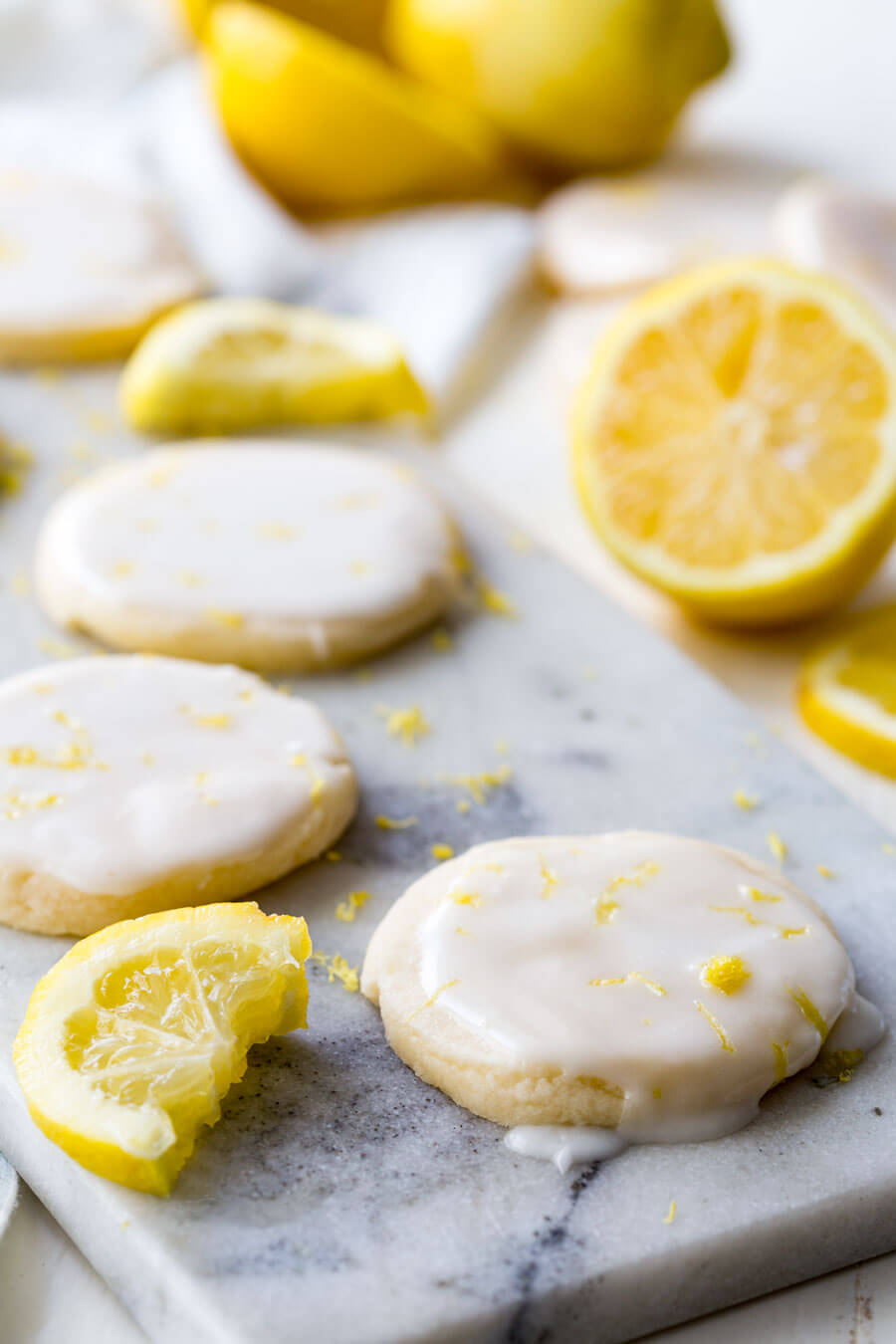 These are shortbread, so they are soft with a bit of crispness on the edges. They end up so tender and just melt away in your mouth.
Making Lemon Shortbread Cookies
Choosing Your Lemons: For these delights, I used Meyer lemons the first time I made them. They are slightly sweeter variety, and make for a nice alternative if you don't like pucker. You can also use baby sweet lemons, which are a cross between lemons and another citrus. But honestly, any lemon variety will work.
Know your Dough: This dough can be a little sandy. The more you work with it, the softer and more cohesive it becomes. So if your cookies aren't staying together, knead the dough a little.
Cut with a biscuit cutter for a uniform shape.
Don't over-bake: These shortbread cookies do not brown. If you wait for them to brown you will be eating hard cookies. Stick with the time, and just be gentle when removing them from the pan. Once they cool they will stay together just fine. Spoon the glaze over the top if they are still warm so that they don't break while glazing.
Bake on a silicone baking mat for easy removal.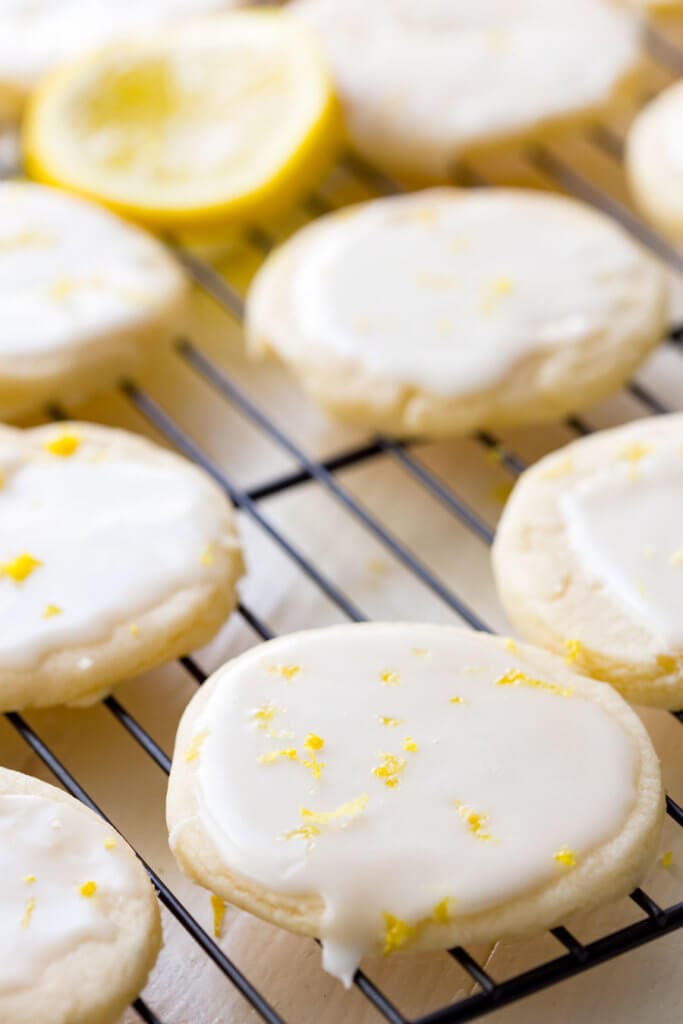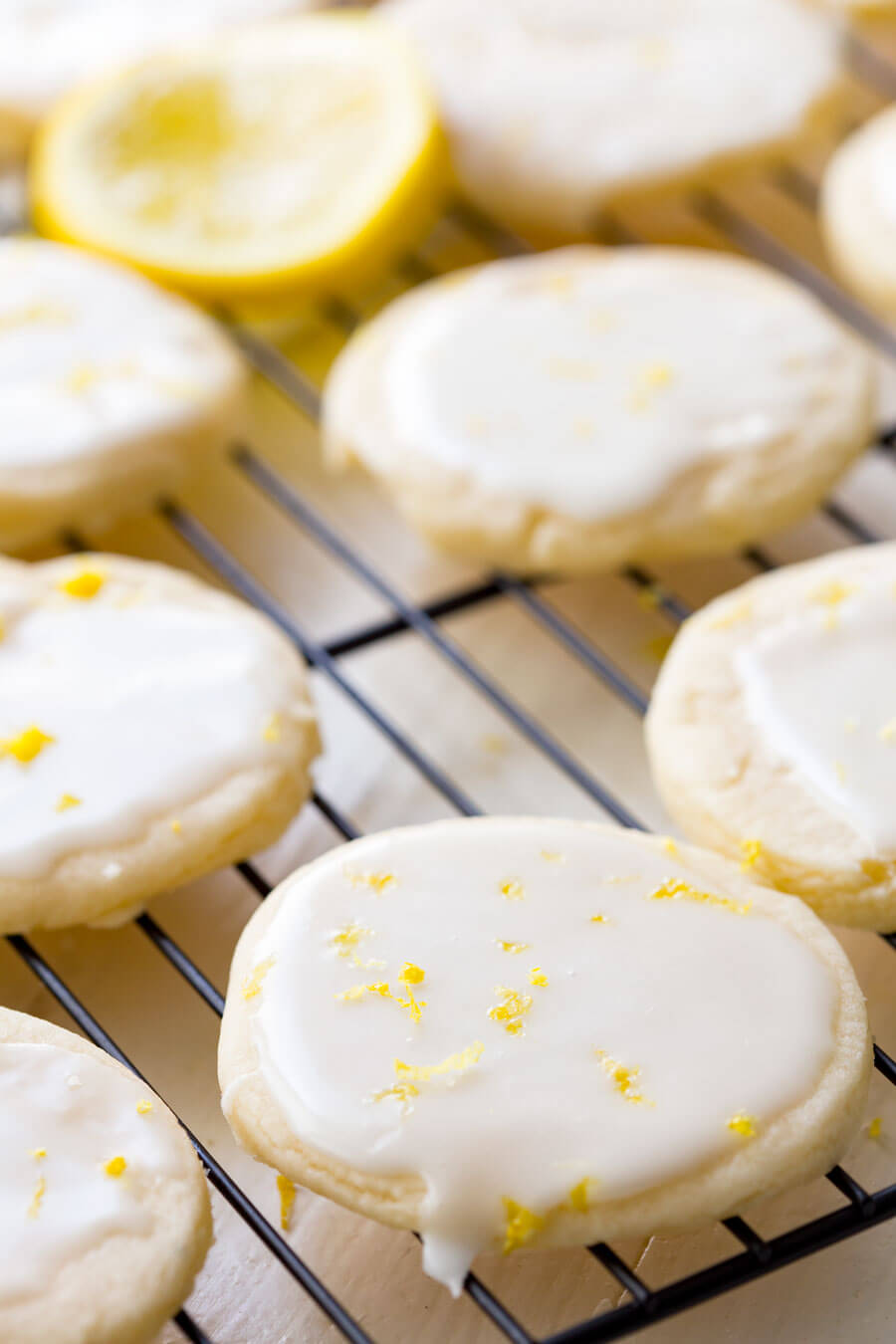 These cookies are bite worthy in my estimation, and I hope you will love them as much as we do.

Rachael Yerkes
Lemon Shortbread Cookies
5 minPrep Time
6 minCook Time
11 minTotal Time
Ingredients
1 cup butter, (softened)
1 cup powdered sugar
2 Tbs lemon juice (fresh)
1 pinch of salt
2 1/2 cups of all purpose flour

Glaze

1 cup powdered sugar
1 1/2 Tbs lemon juice (fresh)
1/2 tbs milk (2%)
Instructions
Preheat oven to 375 degrees
In a mixer, mix together your butter and powdered sugar and lemon juice.
When it is incorporated add in the salt and mix again.
Then sift and add in the flour, and mix for a couple minutes. It will look like sand. Keep mixing and it will start to be more cohesive.
Using your hands kind of squash it together to form a ball.
Roll it out on a smooth surface using a rolling pin until it is about 3/4 a centimeter thickness.
Use a round Cookie Cutter or biscuit cutter to form cookies.
Transfer to a lined baking sheet. I used a pancake turner to transfer cookies from counter to pan without them falling apart or getting messed up.
Bake on an un-greased baking sheet for 6 minutes. (do not brown)
Let cool on pan 1 minute
Move to a cooling rack
Mix together glaze by whisking all ingredients together in a medium sized bowl.
Glaze cookies by spooning glaze over the top, then let cool until glaze firms up.
Lemon Zester a little lemon on top (optional)
This makes 18 cookies
7.6.4
264
https://www.eazypeazymealz.com/lemon-shortbread-cookies/
Try these other great cookie recipes too: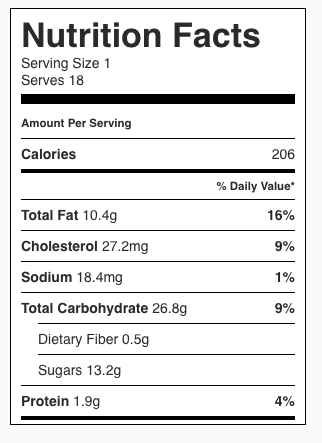 Pin to your COOKIES board on Pinterest:

Get EZPZ Updates In Your Inbox!