Noto is a beautiful seaside town located about twenty miles southwest of Siracusa, Sicily. Luring its visitors with its beautiful Baroque style buildings, close by serene beaches, and delicious food, this charming, seaside town will not disappoint. From palaces to churches, to beautiful sunsets, Noto is a must see part of Sicily.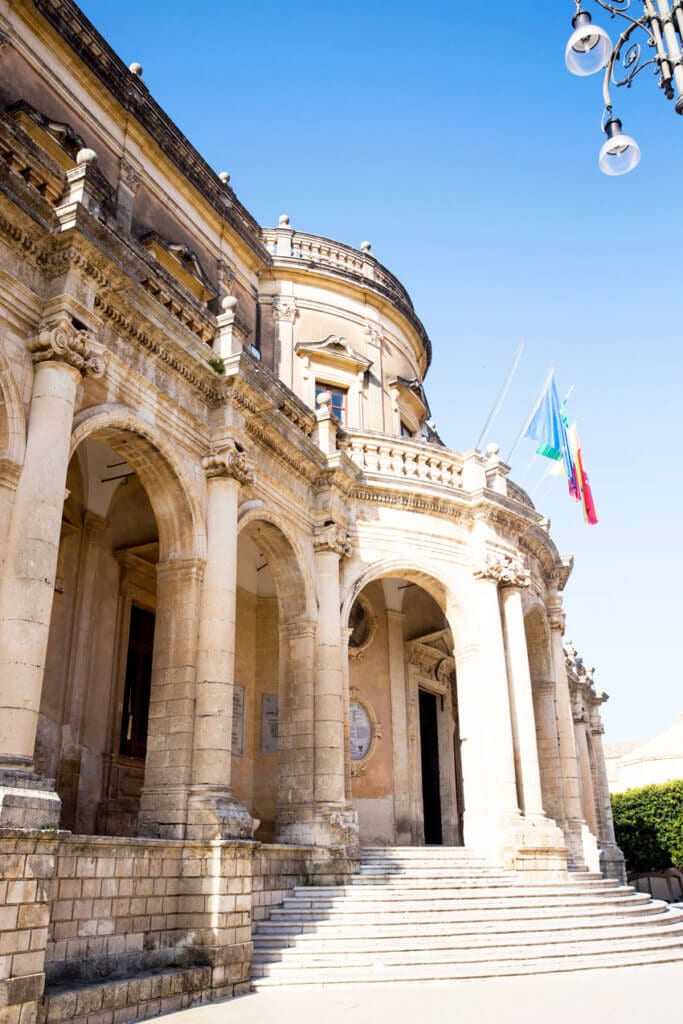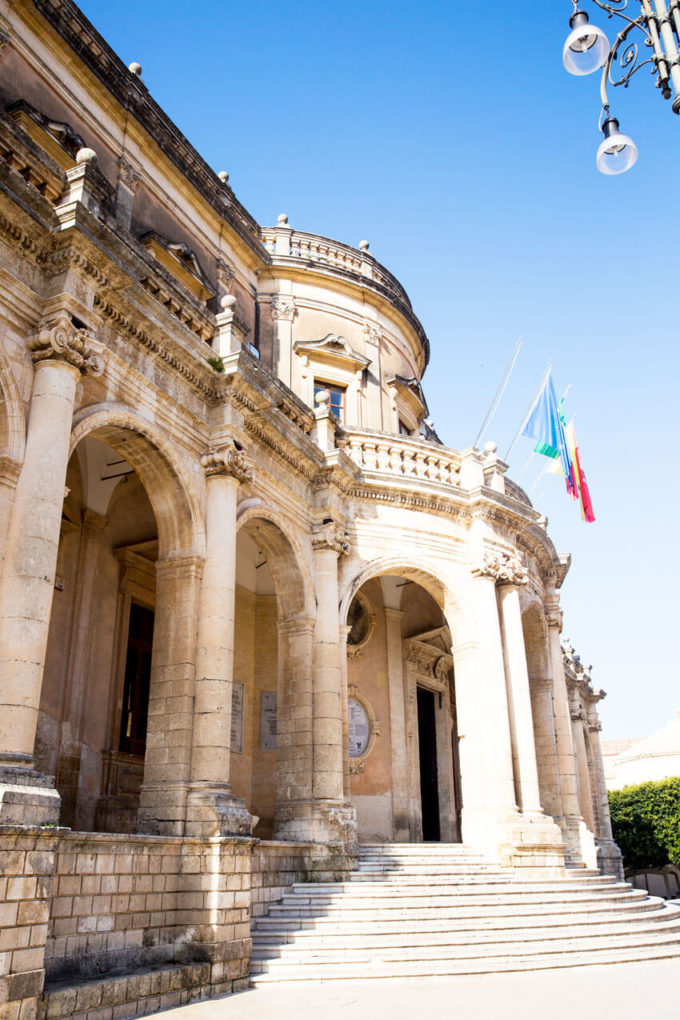 I had the great pleasure of visiting Noto recently to attend the Soul of Sicily Cooking School. I have to say, I am not sure I would have ever made it to this little piece of Italy had it not been for Soul of Sicily, but I am so glad I did. It was beautiful, had great food, kind people, and so much history.
Noto: A Town with Heart
My appreciation for this town goes deeper than just appreciating its esthetics and cuisine. Noto has gone through some great setbacks. A lot of work has gone into making Noto the beautiful city it is today.
Some things are just worth fighting for, and Noto is a result of this sentiment. Noto's current beauty did not come without major efforts and a lot of heart. Although its buildings are from the 18th century, its original construction dates back earlier than that.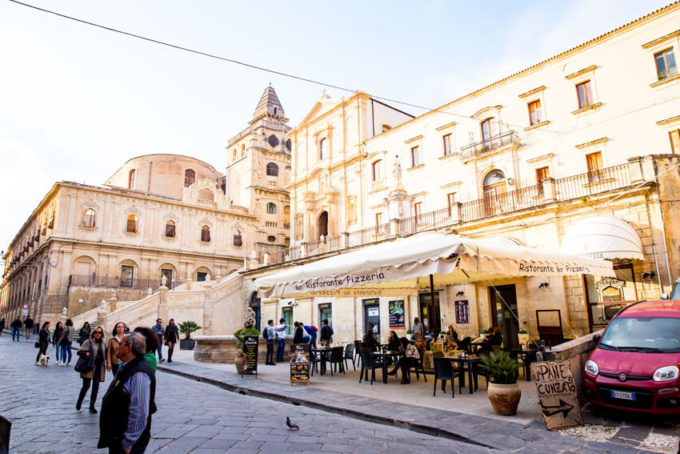 In 1693 the original town was destroyed due to an earthquake. A new version for Noto was created a little over a mile away from Noto Antica or old Noto, during the 18th century. That town is what you have today. Perseverance is a word that is echoed in the landscape and architecture of Noto.
This new form of Noto hasn't been without its struggles, many of the original buildings and structures need to be repaired and restored. However, despite the structural issues, this town continues to maintain its beauty.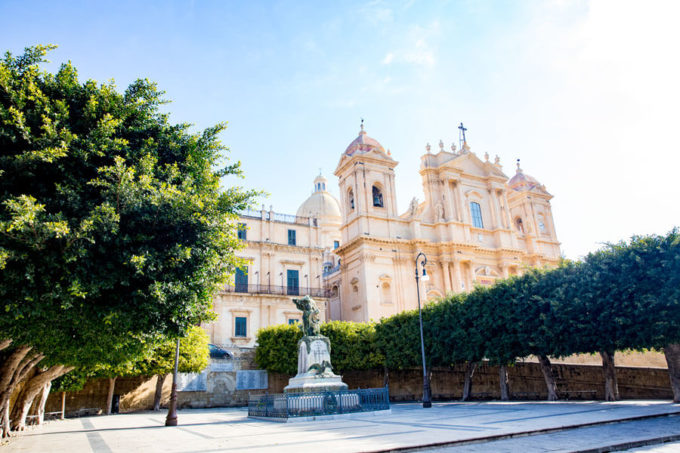 A Stroll through Noto
As I have said before, one of my favorite ways to experience a new place is just to wander. I love to just walk the streets of a city when traveling. Noto was the perfect city to immerse myself in the culture and explore on foot.
On my last trip to Paris, although I had been there before, I just wandered, observing the people and the feel of the city. You can rad about it here: Wandering the Streets of Paris. I loved it, and repeated the same concept in Noto. I can't tell you how many times I wandered up and down the main street just observing.
I got to see a group of kids playing drums preparing for a future festival. I got to eat delicious gelato. I got to eat pasta and watch old men sit and chat on the steps of the Cathedral.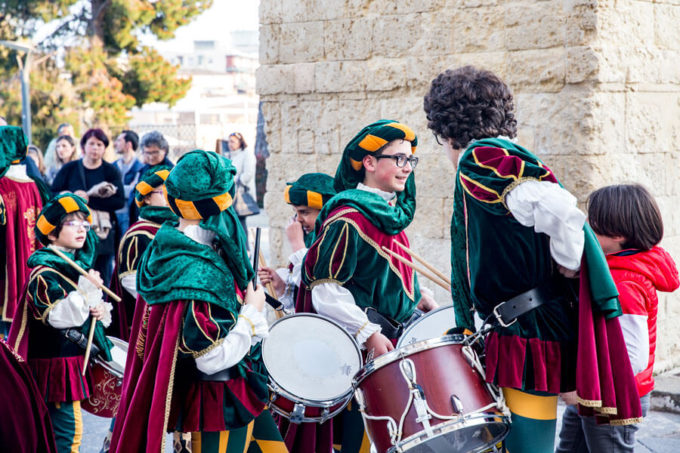 Porta Reale
Porta Reale is a beautiful arched gate that you can walk through to enter the main street "Corso Vittorio Emanuele". It is a must see, so grab a gelato or coffee, and sit nearby and take a look. It has a lot of symbolism. Ask a local, and they will tell you a story about it!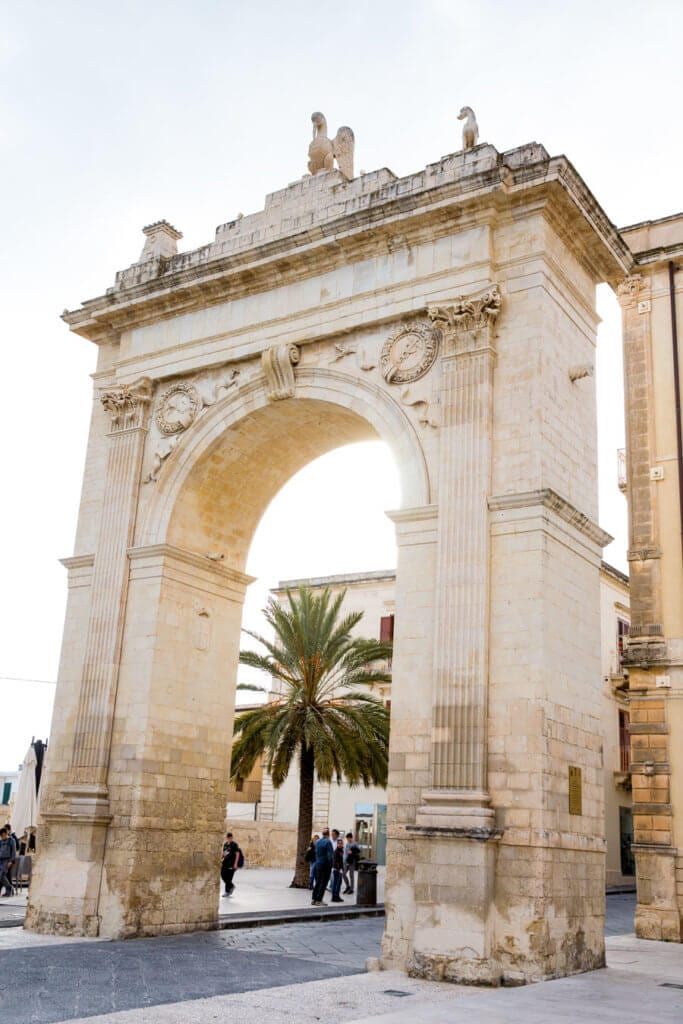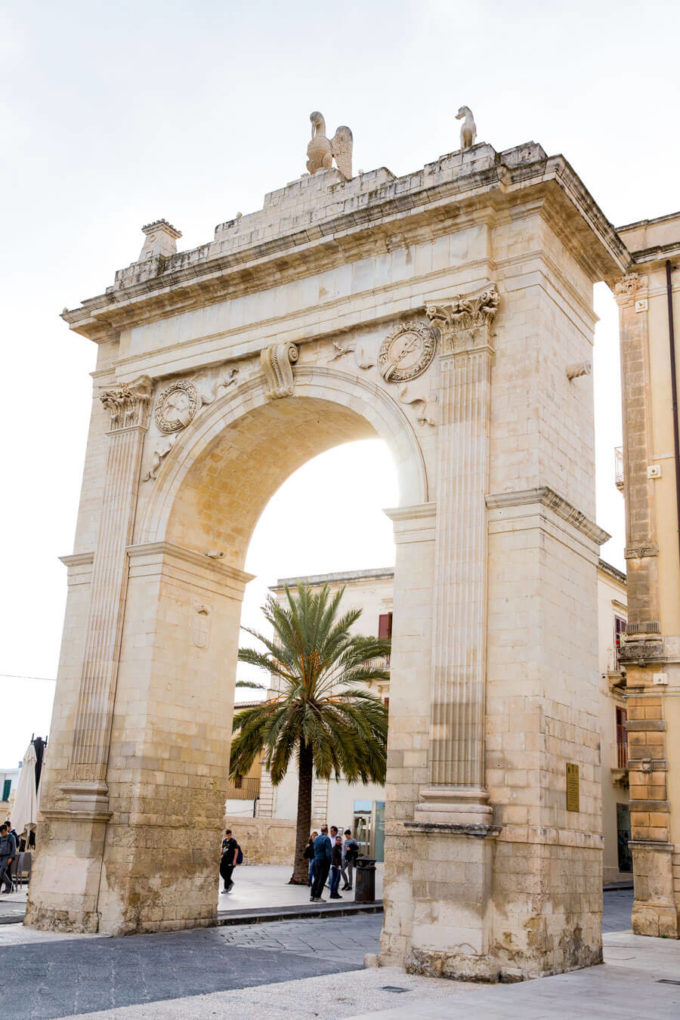 Noto Cathedral
While walking around I came across several churches. One in particular that I really appreciated was the Noto Cathedral.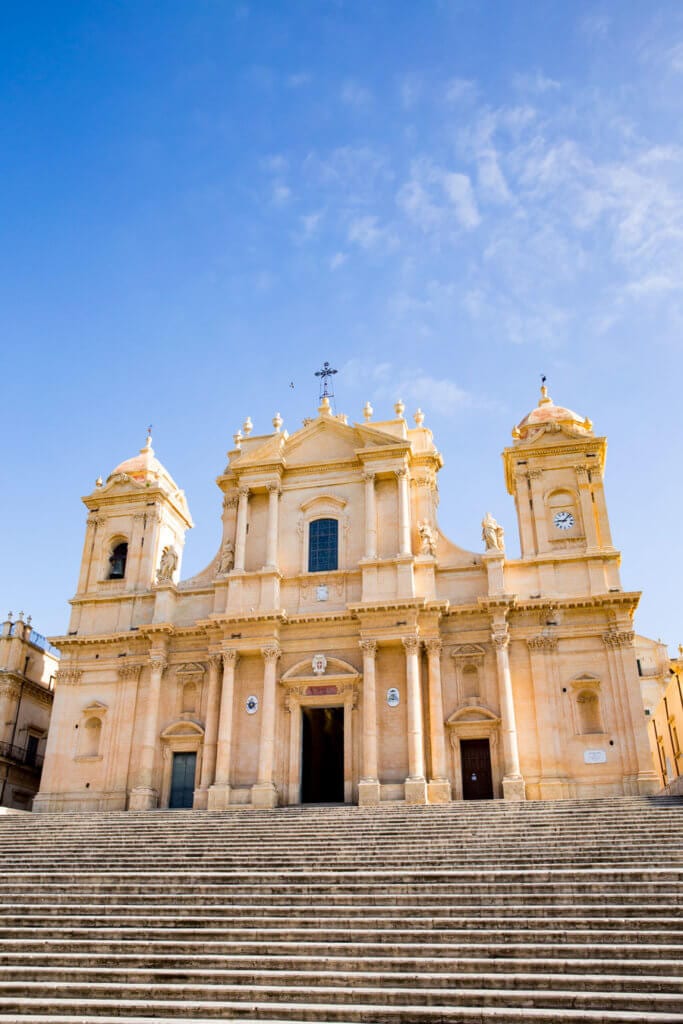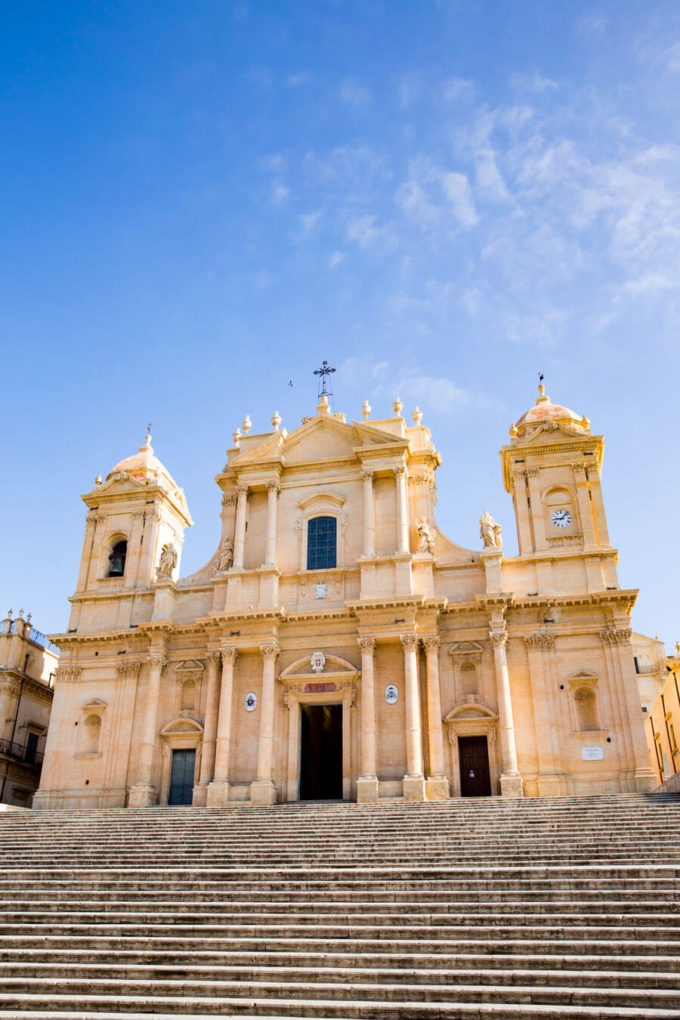 This Baroque style inspired structure was designed by Rosario Gagliardi and Vincenzo Sinatra and was completed in 1776. This cathedral was dedicated to the saint, Nicholas of Myra.
Although different versions of Nicholas's life are told, the basic premise is that he was a man who continually showed kindness to others. One example illustrating this was when Nicholas wanted to help a father anonymously who was struggling financially. Nicholas supposedly threw a bag of gold down the man's chimney. The gold landed in a stocking placed strategically by the chimney to dry. Although Nicholas wanted to keep his anonymity, word got out, leading others to believe that if they received a gift from someone anonymously they credited Nicholas.
His kindness and example has inspired various traditions throughout the world. In the United States this saint's memory is recreated through the traditional Christmas visit of St. Nicholas or Santa Claus.
In 1996 the dome collapsed due to an earthquake six years prior, causing weakening in the structure. Now restored this cathedral, dedicated to Saint Nicholas of Myra is a great attraction to visit. It has been available for touring since 2007.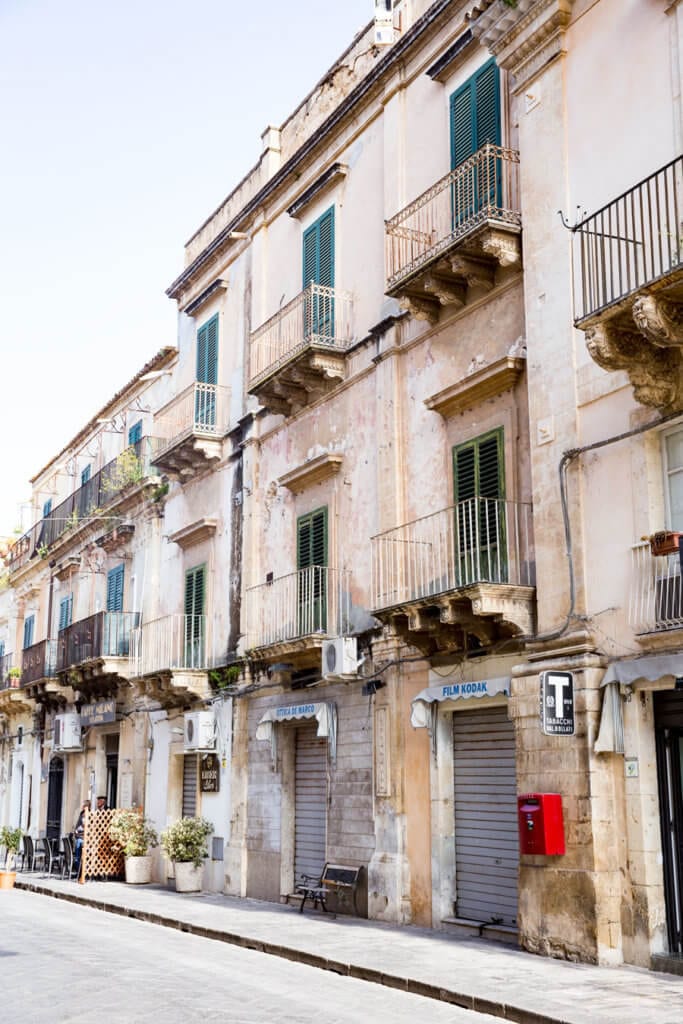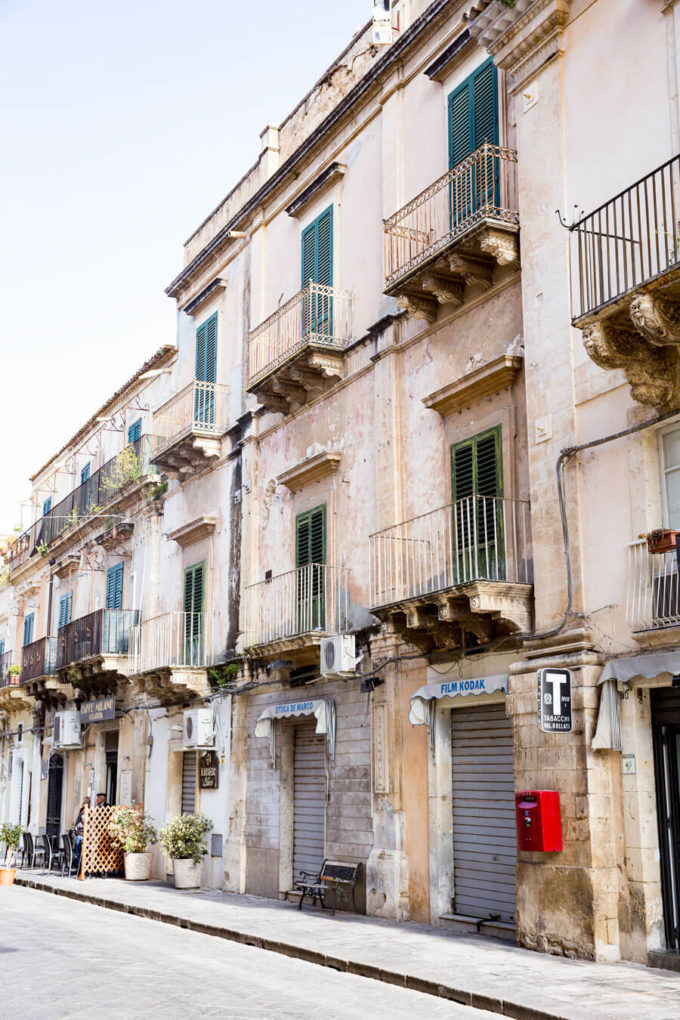 Chiesa de San al Carlo: A Beautiful View
Sometimes when exploring a town or city, it is nice to be able to come across a different vantage point and be able to see the city and the surrounding elements as a whole. For example, when traveling to New York City, tourists pay a hefty fee to go to the top of the Empire State Building and look out at the New York's famous skyline, water, and to see The Statue of Liberty. In Paris, visitors can't resist but to take an elevator to the top of the famous Eiffel Tower and see this romantic city from up above. And in Rome, a climb up the steps of the St. Petersburg Basilica Dome is a must for seeing the beautiful Vatican and surrounding city.
And in Noto, Sicily for only 1.50 euros a tourist can climb the steps of the staircase in the church Chiesa De San al Carlo up to the bell tower and enjoy breathtaking views of Noto, observing the surrounding architecture and landscapes that make this seaside treasure so special.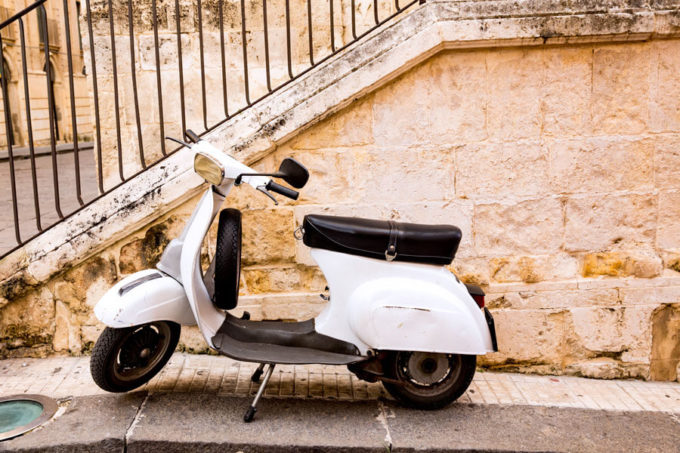 A Plethora of Palazzos
While visiting Noto, it was really fun to see how "the other half lived". It always amazes me the amount of wealth and unique vision these palace residents had. One incredible palace after another, each with intricate details that make them differ from the other.
No matter what the order of touring among these palaces you choose, seeing Palazza Duecezzio where the current town hall resides, or touring Palazzo Landolina first, you must make sure to go see Palazzo Nicolaci.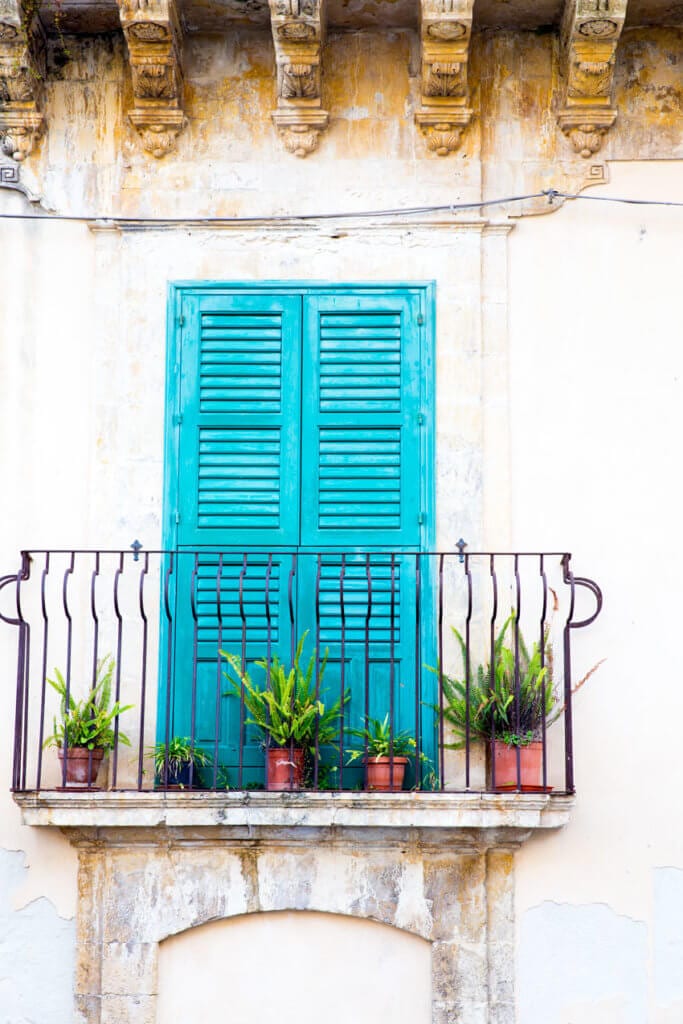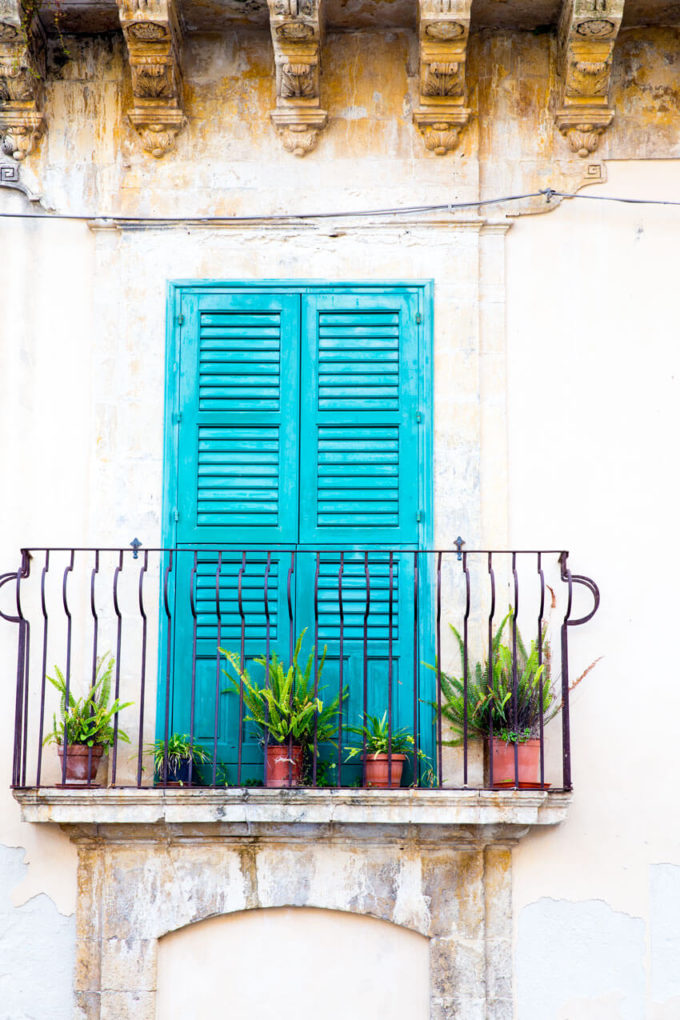 Palazzo Nicolaci
Palazzo Nicolaci, originally intended to be the home to the rich heir Giacomo Nicolaci, however he never got to experience this palace as his home, dying before the project finished. It's assumed that his vision was carried out from either detailed plans left or extensive planning done with architects before his passing. Various owners have made this palace their home, resulting in a palace that you see today that has the overall feel of Giacomo Nicolaci's vision, intertwined with little detail changes that represent the slight differing styles of the various owners.
After touring this palace, it's difficult to choose only one defining element that makes this palace my favorite. Could it be the impressively large library that is indicative of Giacomo Nicolaci's love of finer things? Or, is it the unprecedented feel of the palace that immediately hits you as you begin to approach and see intricately designed balconies? I saw balconies with sculptures that I would never have presumed as possibilities to display or have created, disturbing faces or male figures with missing body parts, to name but a couple of the designed structures.
Or, perhaps I am merely impressed by the fact that although every Palazzo is large and beautiful, I am in awe of this particular palace being the largest one in Noto, with forty-eight rooms. Or, maybe it is just my favorite because all of these elements work together, creating an ambiance that has no words to describe. In summary, as I explored this palace I think I was just captivated by the vision of Giacomo Nicolaci.
Let's Not Forget about the Beaches
After visiting the town of Noto, you should consider visiting some of the nearby beaches. After all Noto is home some of the most secluded beaches in Italy. Discovering some of these beauties is a must. Ranging from up to twelve miles from the center of Noto are a plethora of beaches, Calomoshe, Eloro, and San Lorenzo Beach, to name but a few.
Calomoshe Beach
Coalomoshe Beach is my personal favorite. In 2005 it was recognized as the "most beautiful beach of Italy," according to Blue Guide of Legambiente. With its wide array of caves and somewhat remote location, this beach is a little slice of Heaven. Rich in sealife, makes this an ideal spot for snorkeling.
Be aware though, most beauty comes with a price. To get to Calomoshe Beach don't expect to just hop in a car and drive straight up to the sand and water. After parking your car, expect to walk for about twenty minutes on a path leading up to the beach. However, it is definitely worth the walk.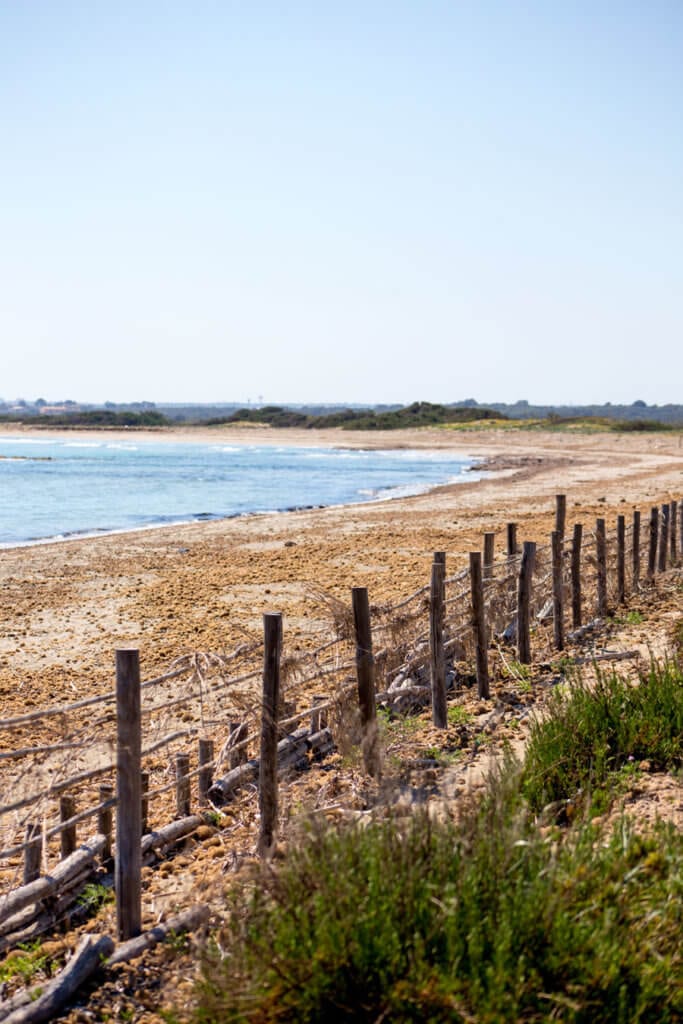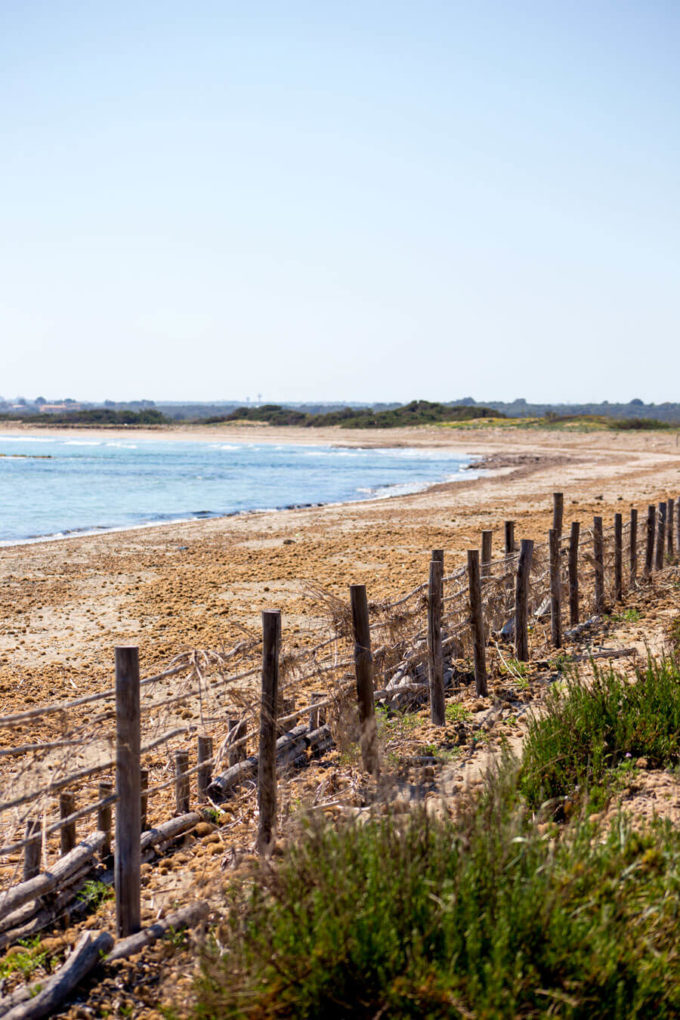 Bonus for traveling in May
If you happen to be lucky enough to be passing through Noto during the third weekend of May, then in addition to beautiful architecture, you will get to witness Infliorata. Infiorata is best described as a festival of concerts and parades, accompanied by select streets covered in intricate floral pictures. These mosaics are incredible, made of flower petals, bursting with color and impressive talent. It is not something that you get to see everyday back in the states. I definitely hope to plan a trip back again in hopes to see this.
Noto is a Gem
Noto, Sicily is a gem! I came away with a new appreciation for architecture and the efforts and struggles that occur to create a place with such depth and beauty. When in Sicily, make sure to make Noto a stop during your travels. You will come away with great memories and a truly enriching life experience.

Travel Tips:
Begin exploring Noto in the morning. Many places shut down as the day draws closer to evening.
Before packing up for the day, make sure to stick around for a beautiful Noto sunset. The lighting as the sun descends down, reflects off the buildings, making them majestic, adding a different element of beauty from the scenery observed earlier in the day.
If trying to fly into an airport Noto vicinity, the airport you are looking for is in Cantania, which is about an hour drive away from Noto. Don't accidentally fly into Palermo, it is about three hours away.
There is bus and train transportation to Noto from Sirucusa.
I stayed at B&B Macarina, and it was lovely. The owners are sweet, and the whole place very charming,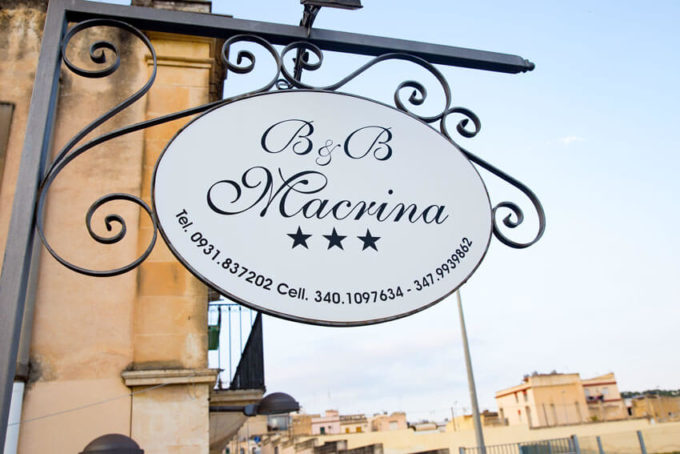 Pin to your Italy Board on Pinterest: