Venice is one of the most unique cities in the world and can make for a trip of a lifetime. But there are some things you need to know before you pack your bags. Keep reading to learn the 'do's' and 'don'ts' of Venice, Italy!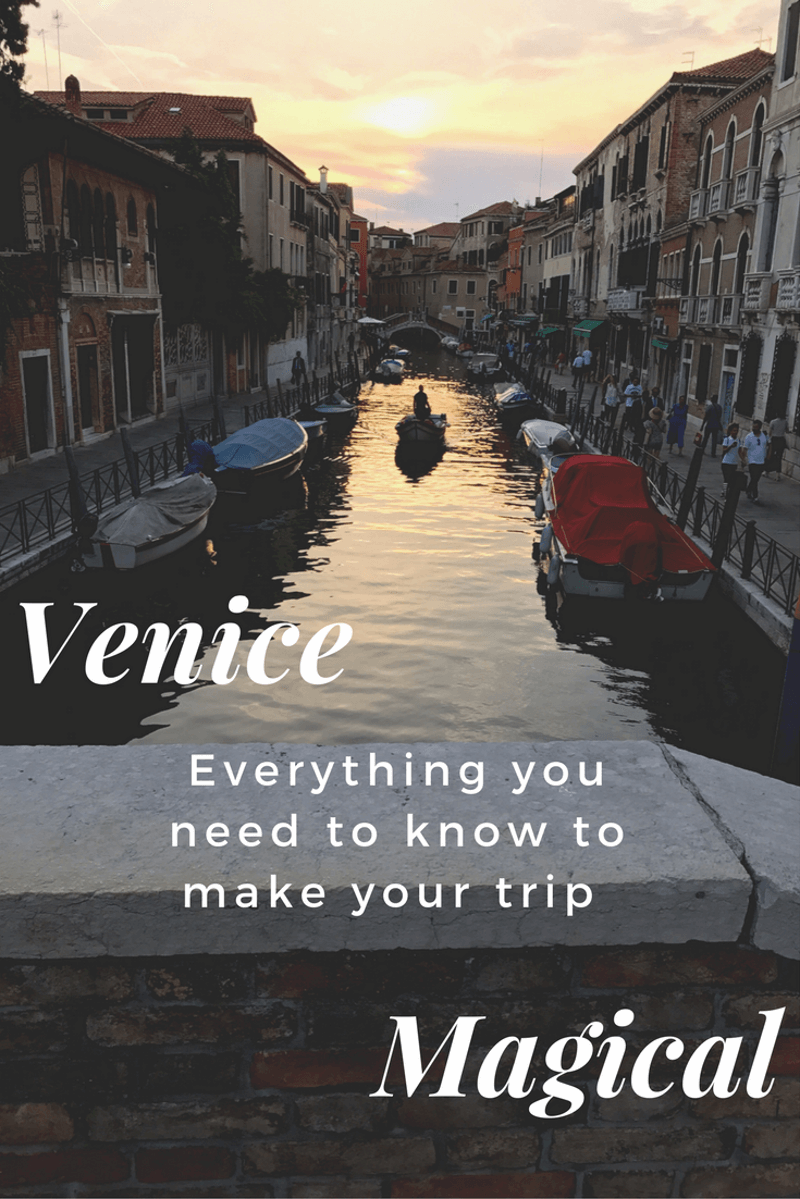 Venice: everything you need to know to make your trip magical!
©Eazy Peazy Mealz by EazyPeazyMealz.com
Pin it to your European Travel board to SAVE it for later!
Follow Eazy Peazy Mealz on Pinterest for more great tips, ideas and recipes!
Oh, Venice. Beautiful, beautiful Venice. It's only been a few months and I'm missing you already.
My husband and I (Kacee, from trialsandmiles) spent 2 days and nights there and it was romantic, so unique, and beautiful. That being said, there were definitely things that I wasn't expecting or that I would do slightly different.
To make YOUR trip to Venice (because Venice is a place that everyone has to visit at some point in their life!) as magical as you possibly can, here some 'dos' & 'don'ts' on things we did and loved, and things we wouldn't do next time around:
Do's and Don'ts of Venice
Let's start with the most cliche, but something you just have to do…DO go on a gondola ride! I would suggest booking one in the evening. I know gondola rides are super pricey these days, but we actually booked one for free using Chase points! Find out how, HERE)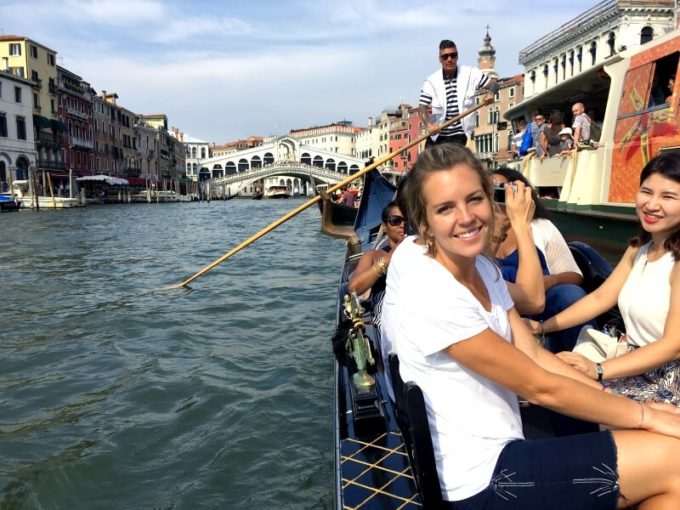 DO get a good hotel. There are many, MANY hotels to choose from, and finding one that is comfortable and nice will make your stay that much better. We stayed at Hotel Abbazia and we both really liked it. It wasn't the fanciest hotel we've ever stayed in, but the staff was super personable and nice, the FREE breakfast was delicious, and it was right next to the train & bus stations (the only way in and out of Venice). I was super relieved that our hotel was so close to the station because lugging bags through the tight streets of Venice would have been rough. We saw tons of people paying to have their bags transported all through town so being around the corner from the station was a huge plus!
DON'T expect Venice to be super clean. There are a LOT of tourists, very little free space or parks, and it's a pretty small city. The garbage cans by the end of the day were overflowing in some areas, and I witnessed multiple dogs pee or poop right in the middle of a walkway. It was a little surprising to me. I guess I romanticized it a little too much. If you go in expecting that, and look past it, it really is a beautiful city!
DO eat the gelato at every corner. It seriously is on almost every corner and you will never regret getting more! I mean, "When it Rome…er…Venice!" right?! 😉
DO go to a local event. We went to the Virtuosi di Venezia: Vivaldi Four Seasons concert in an old building in St. Marcos square and we absolutely loved it. From their website for a little info on why it was so cool: "formed in 2002 under the inspiration of Vivaldi's work. The ensemble and the musical formation have both been chosen to recall the exact situation in which Vivaldi worked and reproposes in its concerts the atmosphere and the genius of the Red Priest's compositions. The Orchestra was born with the intention and the honor of paying tribute to the great composer in the prestigious Ateneo di San Basso, in San Marco square, whose hall has the same dimensions of the Pietà Institue music hall, in which Vivaldi composed." It really did make you feel like you back in the day. Loved it. (We also booked this concert for free using Chase points)
DO visit the heavy hitter tourist attractions as well: St. Marcos Square, The Grand Canal, St. Mark's Basilica, Palazzo Ducale (okay, we actually didn't go to this one, but we were super sad we didn't), Basilica Santa Maria Gloriosa dei Frari, and Teatro La Fenice.
DON'T stay in Venice too long. I know this might seem contradictory as I'm giving you a list of things to do. However, most of the attractions, even the big ones, don't take very long. We spent 2 days and nights and it was PLENTY. I could have even shortened it by half a day. I think spending too much time there would make it lose some of it's 'awe'.
DO spend the mornings and early afternoons doing your tours and bigger sightseeing and leave the evenings open to eat a nice dinner and stroll along the streets. It was too hot and steamy during the day to be walking around outside too much. Venice at night is where the true magic lives.
DO get lost! This is my biggest suggestion. My favorite thing we did was just wander and make turns on a whim. There are SO many cool little building, bridges, and sights to see that you would never experience if you stayed in the populated areas. Close out of Google Maps, put the map down, and just stroll along wherever your heart desires! Don't be afraid of the smallest alleys. You won't be disappointed.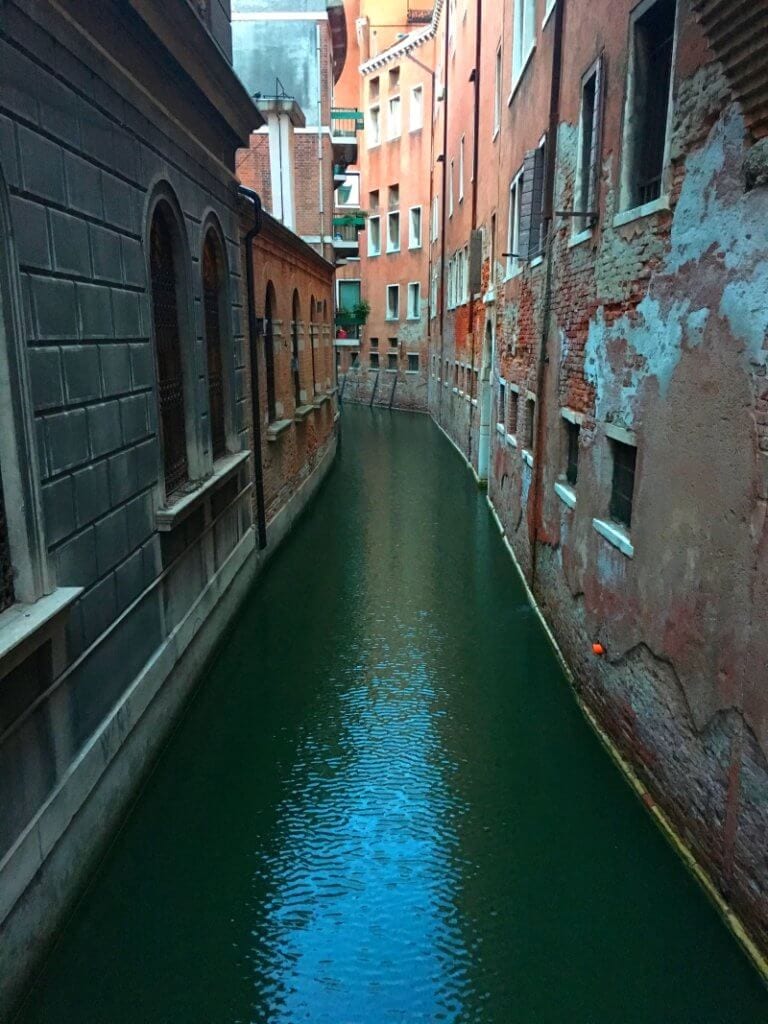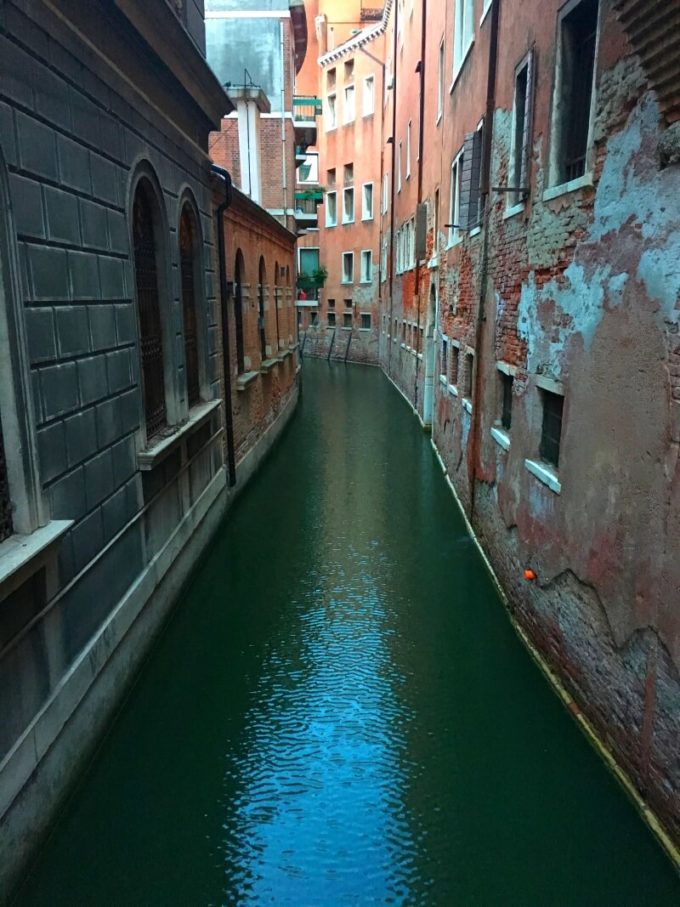 And there you have it. All you need to know to make your trip magical!
Even if you are tight on money and think a trip like this could happen, check out THIS post on how you can travel for FREE!
Lastly, another great thing about Venice is that it is close by to so many other fantastic places to visit such as Rome, Cinque Terre, Switzerland, Austria, the Alps/Dolomites and Croatia. And, as mentioned above, since you don't need more than a couple days to experience Venice, you'll have time to visit other amazing places!
DON'T  hesitate a minute longer and DO  book your trip to Venice! 🙂 Happy travels!
And if travel is your passion, as it clearly is mine, then be sure to read some of the other travel content on Eazy Peazy Mealz and Travelz for ideas, inspiration, and tips for traveling the world with kids. Feel free to ask any questions you might have! I love chatting about travel.
Check out these other travel posts as well: