Traveling is as appealing as it is expensive. What if I told you that you could travel FREE just by signing up for a some credit cards? Seems a little too good to be true….but it's not! Bonus points awarded by signing up for credit cards can help you travel around the world without taking a cent out of your bank account!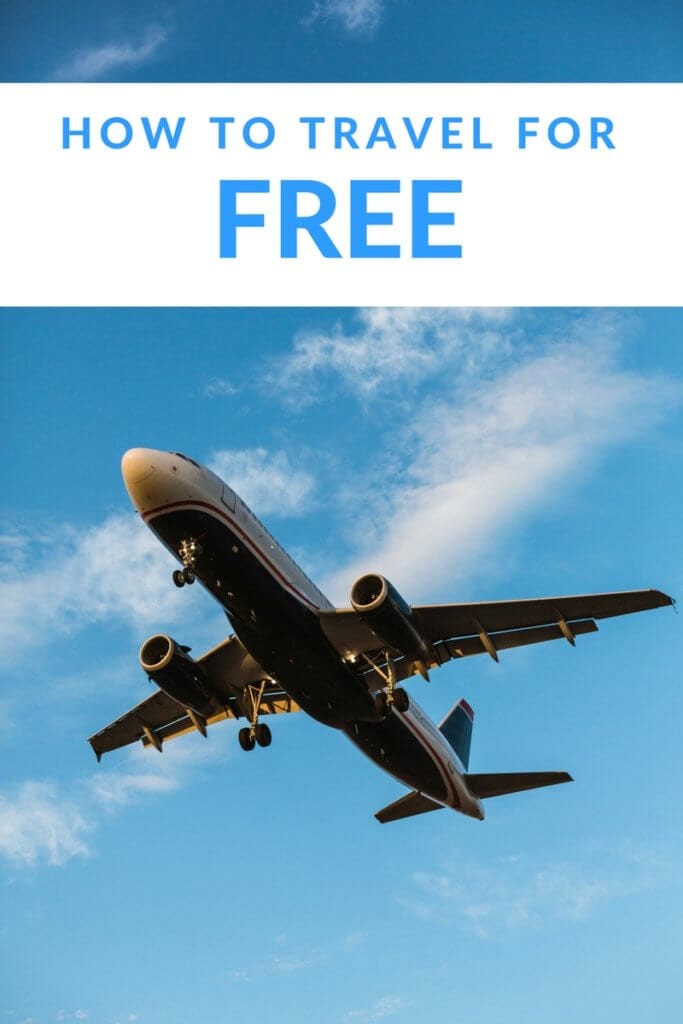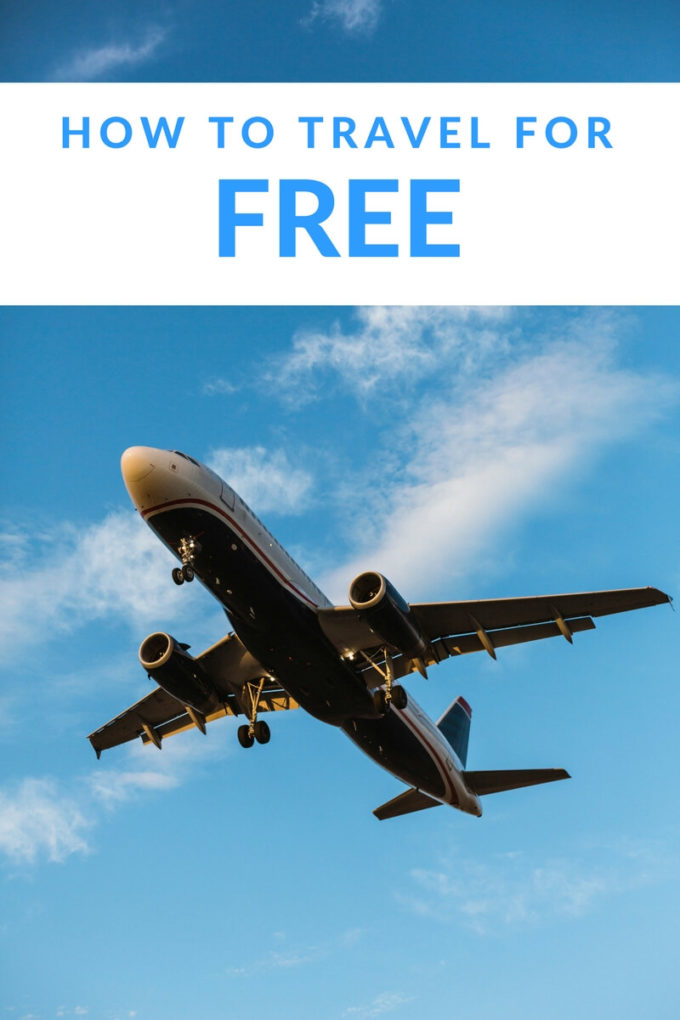 How to TRAVEL FREE!
©Eazy Peazy Mealz by EazyPeazyMealz.com
Pin it to your Cheap Travel board to SAVE it for later!
Follow Eazy Peazy Mealz on Pinterest for more great tips, ideas and recipes!
Want to Travel Free of charge? I promise it is possible.
Hey party people! I am Kacee Houle: Wife, mother of 2, competitive runner and travel junkie. And probably like a lot of you, we live on a pretty strict budget.  It's common knowledge that travel is EXPENSIVE. So expensive, that SO many people think it's not possible for them. I thought this until a few years ago when I started learning about all the perks of credit cards. Back then, I thought of credit cards as terrible things that would lead to massive debt and financial failure. Yes, being unwise with your credit card definitely CAN lead to those things, but being responsible with your credit card can also lead to so many amazing perks; best perk of all, FREE TRAVEL!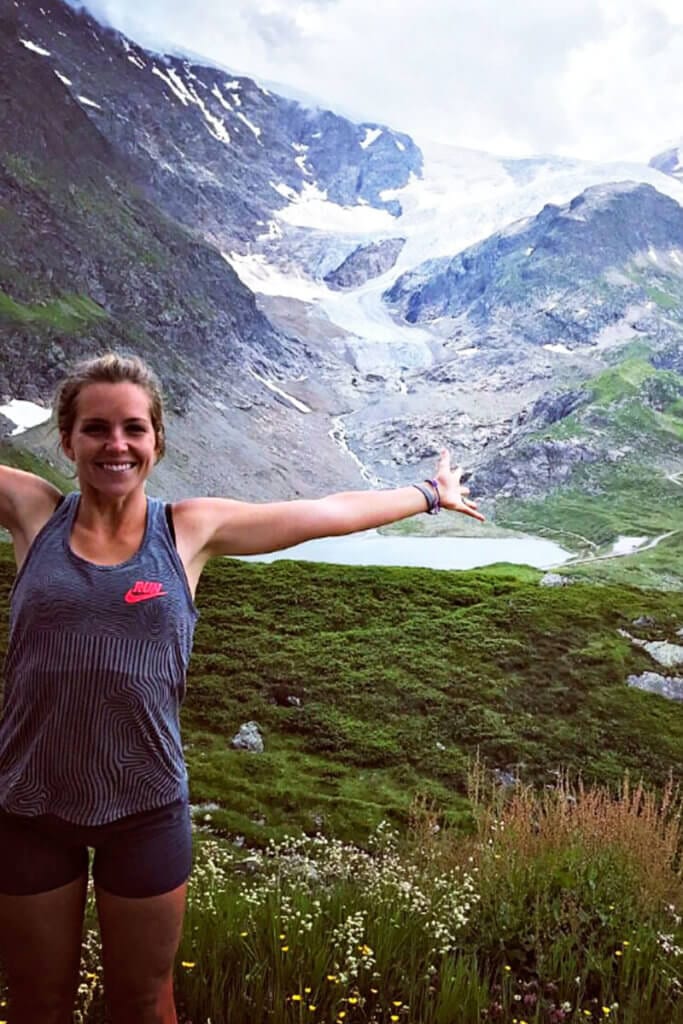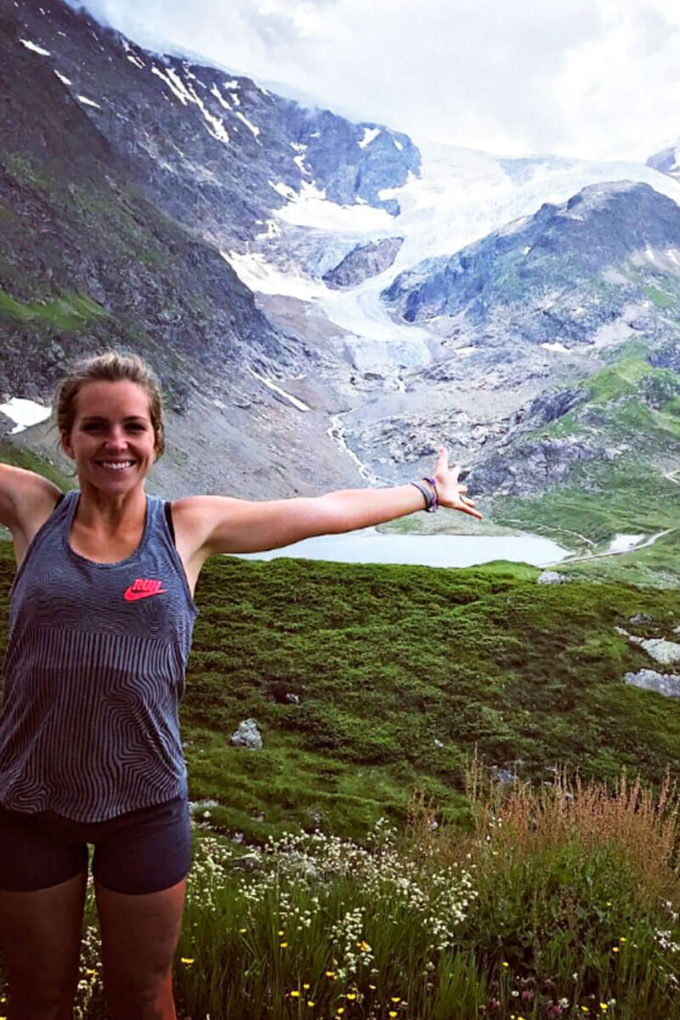 I'm going to tell you how Eazy Peazy free travel can be using credit cards:
First and foremost, as mentioned above, credit cards can get you into trouble.  So before you rack up the debt and blame yours truly for it, remember this advice:
Only use credit cards for free travel if you are able to pay off your credit card each month IN FULL! If you pay your card off each month in full, you will never occur interest & stay away from debt.
Read my post HERE for more information on how credit cards work and how to be responsible with them.
Alright, now to the good stuff…
How do you do it?!
How To Travel FREE
Credit card sign-up bonuses!
Want to travel free? Be open to using credit card points. I'm sure each of you has gotten at least 1 credit card offer in the mail (if you are like us, we get like 4 a day!) Every credit card has its own perks to entice you to use that card for your purchases.  Some give you cash back on a percent of your purchases, others give you a cash bonus for signing up, and some give you point bonuses for signing up for their card.
Point Bonuses!
Travel free with points. Point bonuses are the key to free travel! There are typically 3 kinds of point bonuses offered:
airline points
hotel points
credit card points
I will explain each:
Airline Points:
Credit card companies and airlines team up and create an Airline Credit Card (i.e. Southwest Card from Chase,  Delta Skymiles Card from American Express, etc).  These cards offer X amount of airline points for every dollar you spend on it.  They also almost always offer a sign-up bonus of points (usually between 20,000 – 50,000). To give you an idea of how valuable these points can be, almost any domestic round-trip flights will cost you about 25,000 points on most airlines.  So sign up for one card, and BAM! Free round-trip flight!
Hotel Points:
Just as with airline companies, Hotels team up with credit cards to create their own credit card (i.e. Marriott Rewards Card from Chase).  These cards also typically offer X amount of points for every dollar you spend on it.  They also offer sign-up bonus points (the Marriott Rewards card has an offer of 80,000 points right now!).  Typically, a hotel room for the night will cost anywhere from about 10,000 – 30,000 points.  So sign-up for a hotel credit card & BAM! You just earned at least a few free hotel nights!
Credit Card Points:
These are the most valuable kind.  When you sign up for a specific airline or hotel credit card, you can only use them at that specific hotel or airline. Not so with generic credit card points (i.e. American Express Points, Chase Points, etc).  When you sign up for certain credit cards, they will, again, usually reward you X amount of points for every dollar spent on the card and also have point sign-up bonuses (typically between 20,000-50,000 points).
But instead of having to use these points for a specific hotel or airline, these credit card companies team up with A LOT of airlines, hotels, and even travel activities.  So when you go to book your travel, you can transfer these points to many hotels, airlines, or book activities.  You can often even book right through their site and spend points instead of cash .  These kinds of points offer a lot more freedom on where you go, where you stay, and different activities you can book, all for FREE! (I HIGHLY recommend THIS CHASE CARD. One of the best cards for travel on the market right now)
I'm hoping you can see where I am going with this! Sign up for a few credit cards, and you can have your flights, hotels, and even activities paid for through points!
Tips for Using Points for FREE Travel
Here is the catch (yes, unfortunately there always is one. But don't worry, it's not that bad!):
After signing up, you have to spend anywhere from $1,000 – $5,000 dollars on the card in the first 3 months to earn the sign-up bonus points!
Know what you have to spend: Before you go crazy signing up for credit cards, keep in mind that with each card you sign up for, you have to probably use that card for most of your purchases to hit the $1,000 – $5,000 in order to be awarded the points!
Use a card for big purchases: If you know you have a big purchase coming up, sign-up for a credit card beforehand to pay for it with your card!
Plan ahead: Plan well in advance (at least 6 months) to sign up for these credit cards in order to have the time to earn and use the sign-up bonus points to book your travel.
Hit your minimum: As long as you hit the minimum dollar amount in the first 3 months, you should get your points awarded and on your way to free travel!
Watch for the best bonuses: Some cards have special, limited time bonus point offers that are rad! Others offer higher value for the points, or bonus travel credits. So compare cards for the best deals.
Aaaaaand there you have it! How to get free travel!
I know this is a lot of information to digest. To see a helpful and VERY detailed post on EXACTLY how we used credit card points to travel to Switzerland and Italy for free, click HERE!
Now a strict budget can never be an excuse! Sign up for a card, pick a location, like Rome or Kauai, and get traveling!
A few places you might want to consider visiting with those points: