Today's post is brought to you by a guest, Alisha Molen, and is all about Disney! You guys are going to love it!
3 Epic Disney Adventures to Dream About Right Now
During this time when we can't travel, it's a perfect time to do two things: 
Dream

Plan
Today let's talk about 3 epic adventures that every Disney-phile can dream about…and yes, even start to plan!
Sure, everyone's familiar with Disneyland and Walt Disney World. I want to share with you three of my favorite Disney destinations that bring the Disney magic to entirely different vacation experiences.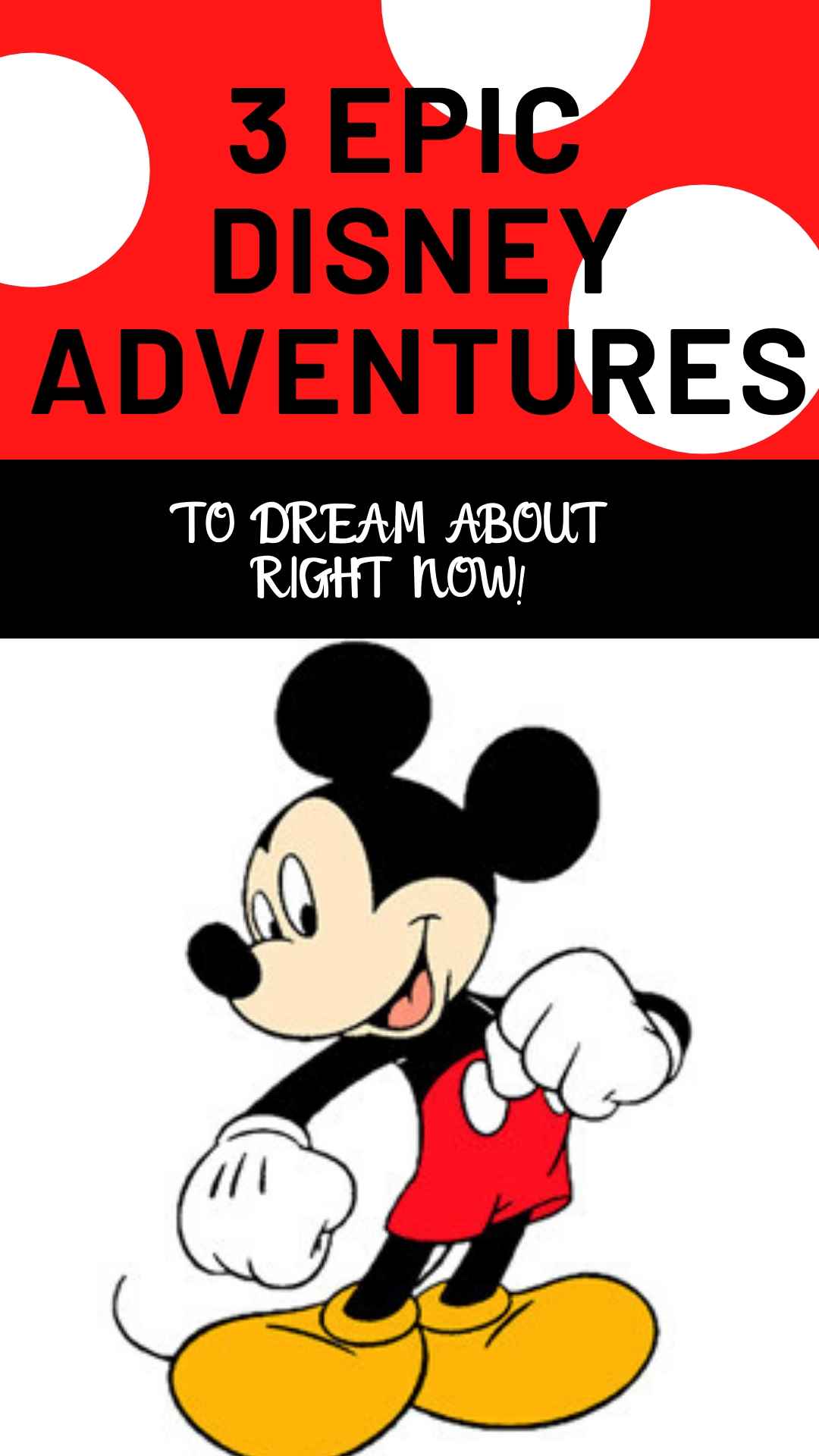 1) Disney Cruise
What makes a Disney Cruise special?
For a family vacation, nothing beats a Disney Cruise in my book. 
When you set sail on a Disney Cruise, it's like staying in a Disney hotel while rubbing shoulders with your favorite Disney characters (say hi to Mickey or have your picture taken with Stitch) while traveling to some of the world's most amazing places.  
On top of that, the entertainment and dining are top notch. You can watch Broadway productions like Frozen: the Musical on your sailing and watch fireworks launch off the side of the ship while you sail through the night.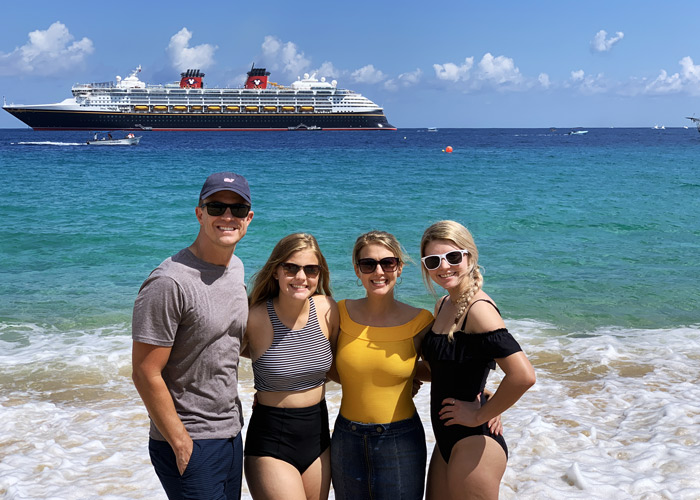 So much for kids to do
If you have kids, I promise you this: they will never be bored.
There are elaborate kids clubs that have been designed by Disney Imagineers and are staffed by professional counselors whose sole job is to keep your kids entertained.  The clubs are split up into age groups, and each has its own meeting place, where parents stay away and kids are free to play! 
Imagine playing tag with Tinkerbell or having story time with Belle. These are real activities that happen in these clubs!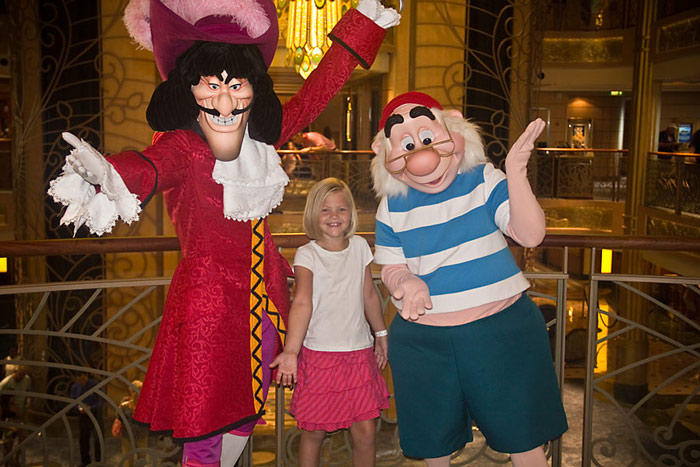 Adults have their time too
A common misconception is that Disney Cruises are just for kids. Once you drop the kids off at the youth clubs, you might not see them again until dinner! What will you do with all that "ME" time?
On every ship, there are plenty of adult-only spaces, such as pools, hot tubs, sundecks, lounges, bars and specialty restaurants for 18-and-up. Oh, and don't miss the spa and gym.
My favorite planning tip
High on my list of Disney Cruise tips is to complete your online check-in process as soon as it opens. 75 days before sailing, you'll be invited to "check in" for your trip. At check-in, you can reserve your spot for events that have limited availability. For example, there's a special "Frozen Meet 'n Greet" on certain sailings that requires reservations. 
So don't dawdle when it comes time to check-in!
2) Aulani, A Disney Resort and Spa
Located on the Hawaiian island of Oahu, Aulani, a Disney Resort and Spa is a standalone vacation destination. It's not connected to any Disney park. 
It's find it helpful to understand what Aulani ISN'T. Instead of thinking Disneyland or Magic Kingdom, I describe Aulani as a Hawaiian vacation with touches of Disney. While it was designed by Disney Imagineers, it is more of an immersion into Hawaiian culture in a resort setting. 
And it is a glorious setting. Combined with the trappings of a high-class luxury resort, it is situated in the most gorgeous beaches and lagoons in all of Hawaii.
The resort is located about 45 minutes to the west of Honolulu and it makes the resort an ideal escape for true relaxation.  For people who will want to explore the island of Oahu while staying at the resort, renting a car is a good option, but for us, we like to devote our Aulani time to pure relaxation.
What is there to do?
For sun-lovers, there is so much to enjoy at Aulani. The soft sand of the beach that faces an incredible lagoon is a great place to spend a day snorkeling, paddle boarding, or enjoying a Dole Whip and a drink while gazing at the sea. The resort's pools, lazy river, splash zones, hot tubs, and water slides are an epic playground to enjoy in the sun.
The resort also provides live entertainment in lounges at night and free classes (learn to play ukulele!) during the day. Additionally, you can meet beloved Disney characters like Moana, Stitch and Goofy around the resort grounds. Don't miss the storytelling sessions around the fire pits each night. 
If you've ever wanted to experience a Hawaiian luau, Aulani puts on a good show. Their luau is a buffet with traditional Hawaiian foods and a show of Hawaiian dancers featuring dances and history of the Polynesian islands. 
For the kids, Aunty's Beach House is a clubhouse full of books, videos, games, crafts, and activities that are all overseen by Cast Members. This is great for both the kids and their parents looking for a few hours at the spa or just to themselves.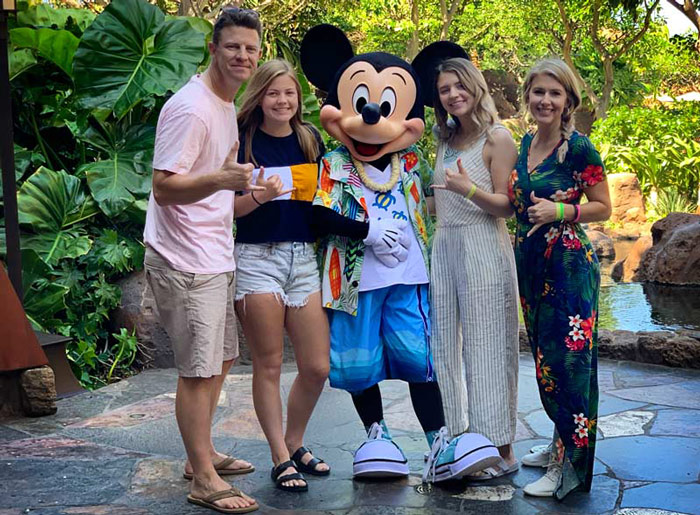 Don't miss the Character Breakfast
Our favorite thing to do is "Aunty's Breakfast Celebration", a buffet breakfast with yummy food and visits from Disney Characters like Mickey, Minnie, Goofy, Pluto, Donald and Daisy Duck, as well as Moana and Stitch.
My favorite planning tip
Our favorite Aulani tip is to keep an eye on the "Daily Iwa" (pronounced eee-vah), the printed daily guide that lists all of the activities that will take place at the resort during that day. The Daily Iwa is available at the front desk at 8pm each night, so grab yours before bed and get excited planning your next day!
3) Disneyland Paris
On my first visit to Paris, I was excited to climb the Eiffel Tower, eat a croissant, and visit Disneyland Paris!
Disney's only theme park in Europe is located 20 miles east of Paris and is an easy train ride away.
Disneyland Paris consists of two parks: Disneyland Park and Walt Disney Studios. These two parks are very close to each other, similar to Anaheim's Disneyland and California Adventure.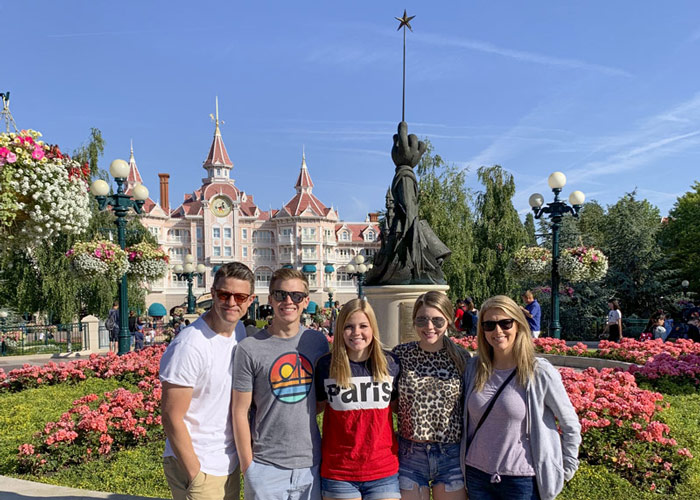 New favorite rides
Truth be told, there are many similarities to the USA Disney parks, and many of the rides are duplicated. There are, however, a two signature rides that aren't found in the states…and they're good! Crush's Coaster and Ratatouille: the Adventure are some of my family's favorite Disney rides anywhere.
One other difference in the rides: Space Mountain! The Paris version has been converted to a Star Wars theme and it is called Star Wars Hyperspace Mountain. And this is not your run-of-the-mill Space Mountain, oh no. This ride involves upside-down loops and cork screws!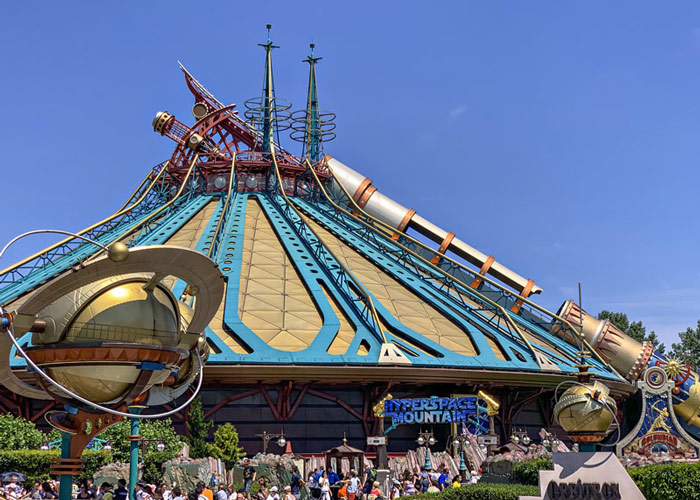 Planning tip: you can do Disneyland Paris in one day
This Disneyland Paris tip will help you decide how much time to spend there. If you're tight on time and are trying to maximize a European vacation, you can easily fit in a day-trip to Disneyland Paris and get your fill in a day's time. Yes, that includes visiting both parks at the resort. Just check the train schedules and see your options for the day you're wanting to visit. 
About Alisha Molen
Alisha is the creator of Picture the Magic and loves sharing the magic of Disney vacations, and has a special place in her heart for Disney Cruises.  She lives in Arizona with her husband and three kids. 
Other Ideas: