Never Miss a Recipe, and Get Further Support and Conversation by following  Eazy Peazy Mealz on any of the following: Blog / Facebook /Twitter / Google+ / Pinterest / Bloglovin / Instagram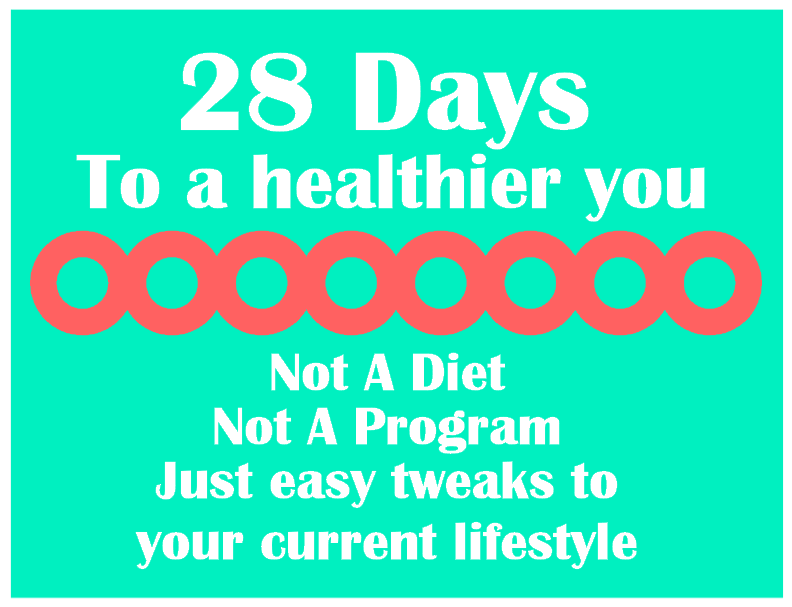 I hope you are all enjoying this challenge so far. I know I am. And if you are a blogger friend, I am hosting a link party right now, so head over and link up any family friendly post, recipe, craft, parenting info, etc.!
Day 10 Mini-Challenge: Write down 5 reasons you want to stick to a healthy diet, and put them on the fridge.
How does this help you get healthier?
Goals are key. The motivation for goals is key. And reminders of your goals is key. All of these lead to a healthier life.
Setting goals is important in every aspect of life, so set some goals for your health, and write down the motivation for those goals. This can be anything. My sister printed out some photos of women with what she considers the ideal body type and put those up on her fridge. They act as a reminder to her of what she is working so hard toward, and not to sabotage herself.
We can all use these reminders from time to time. I know I can. Your reasons are personal, and YOURS! They might be to get pregnant, to look hot at your high school reunion, to fit in "those" jeans again. To feel better. To have more energy. To set the example for your children. To lower your cholesterol. The possibilites are endless. But if you do not come up with some compelling reasons to stick to your healthier lifestyle, it will be easy to slip back into old habits.
Set health related goals and post them. Find out more about why goal setting is so important here.
I know a lot of you are doing a Paleo diet, or a whole 30 diet, and are probably eating lots of eggs. And so I wanted to share my tips for getting perfectly boiled eggs that are both easy to peel, and do not have a green center.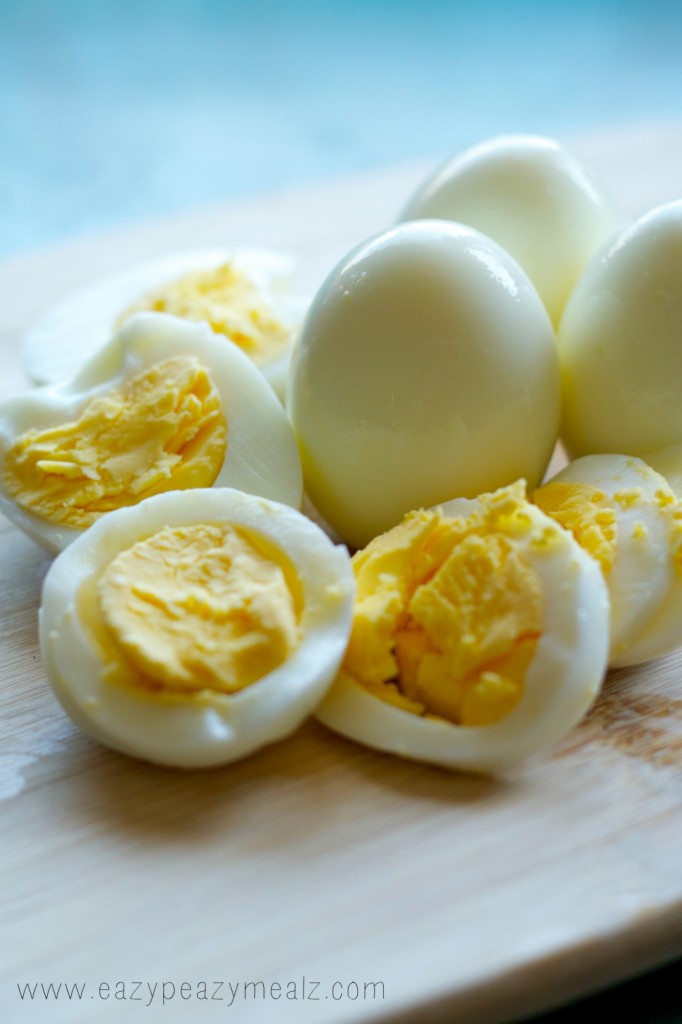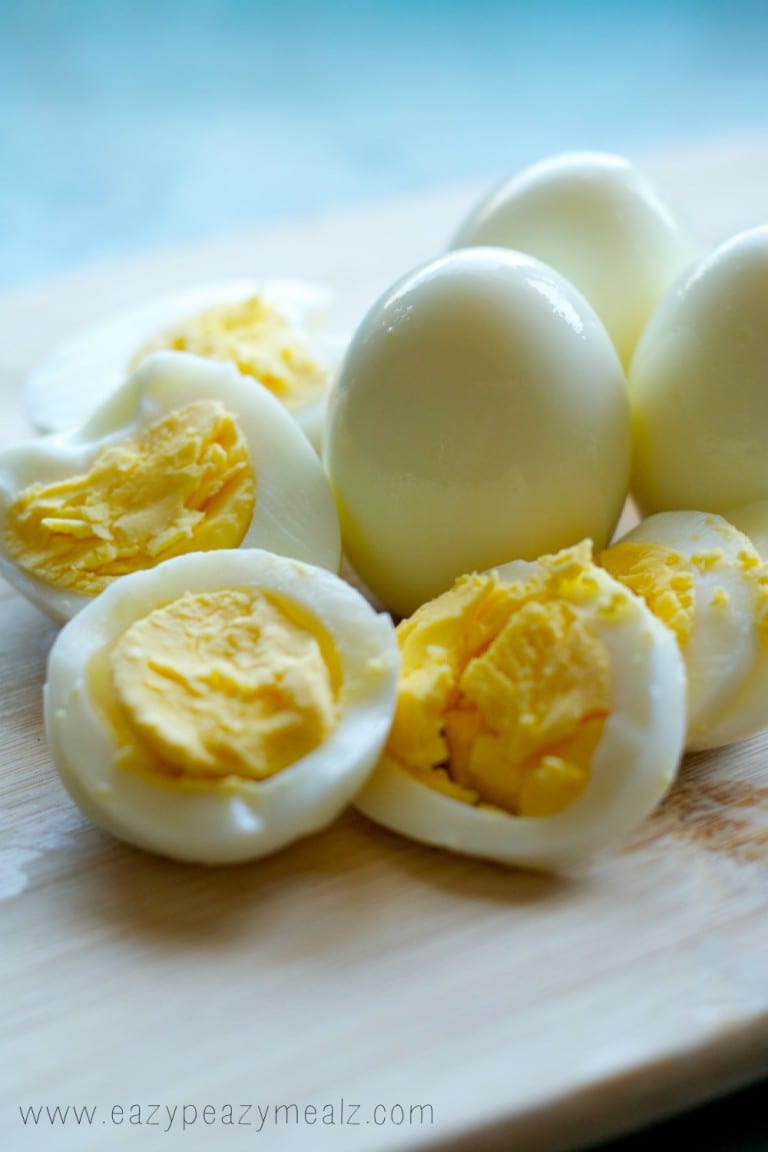 Put your eggs in a pot of cool water.
Make sure the water covers the eggs completely.
Bring water to a boil.
Boil for one minute.
Cover pan, and turn off.
Let eggs cook for 12 minutes covered and with pan off.
Remove, and put in ice bath.
Once completely cooled, feel free to peel!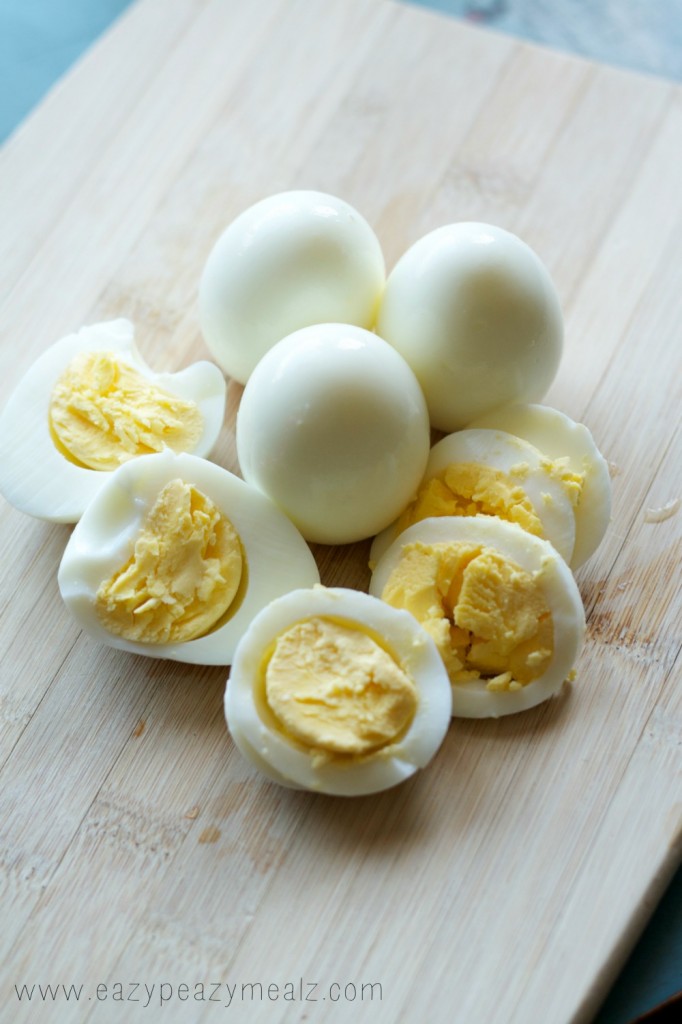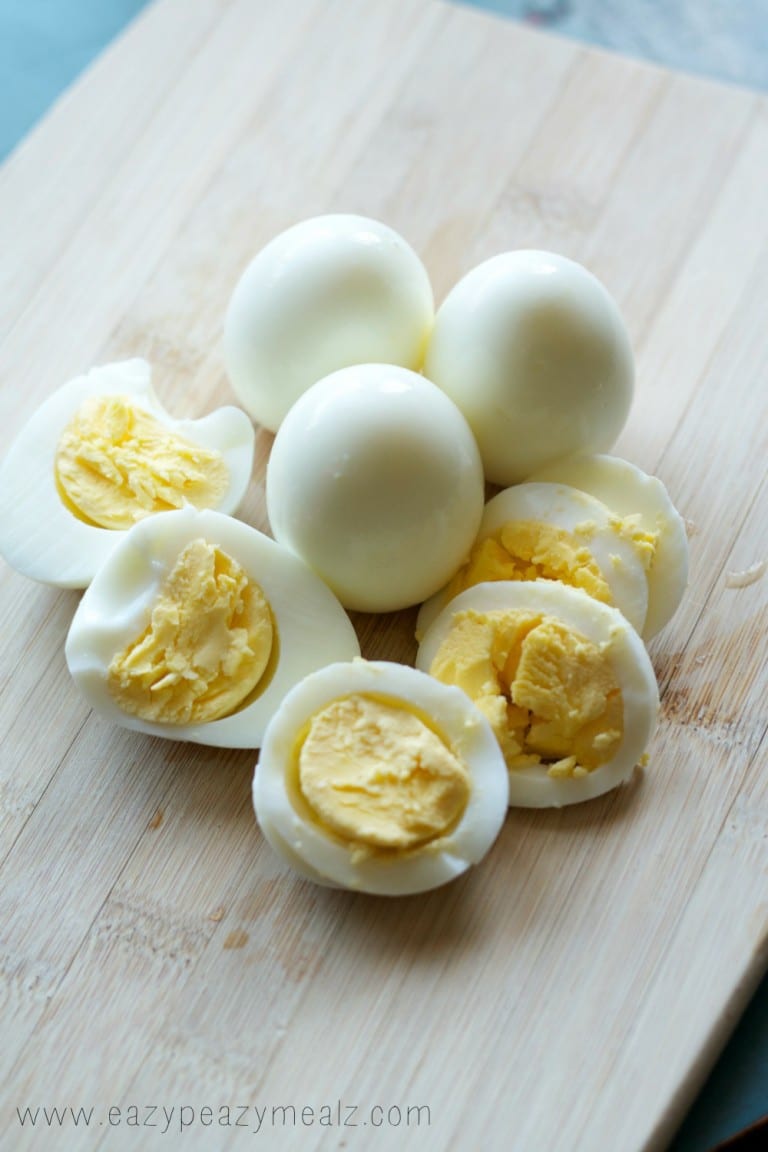 As you can see, the centers are creamy and yellow, not green. And I can attest to the fact that peeling is Eazy Peazy!
If you are just joining us, here is what you have missed for the other days of the challenge. Everything is simple, and not diet related, but does increase health:
And don't forget each day also has an awesome recipe, that is of course, Eazy Peazy!