Rich, creamy, and extremely easy to make Peanut Butter Icing is the perfect consistency with a fabulous peanut butter taste.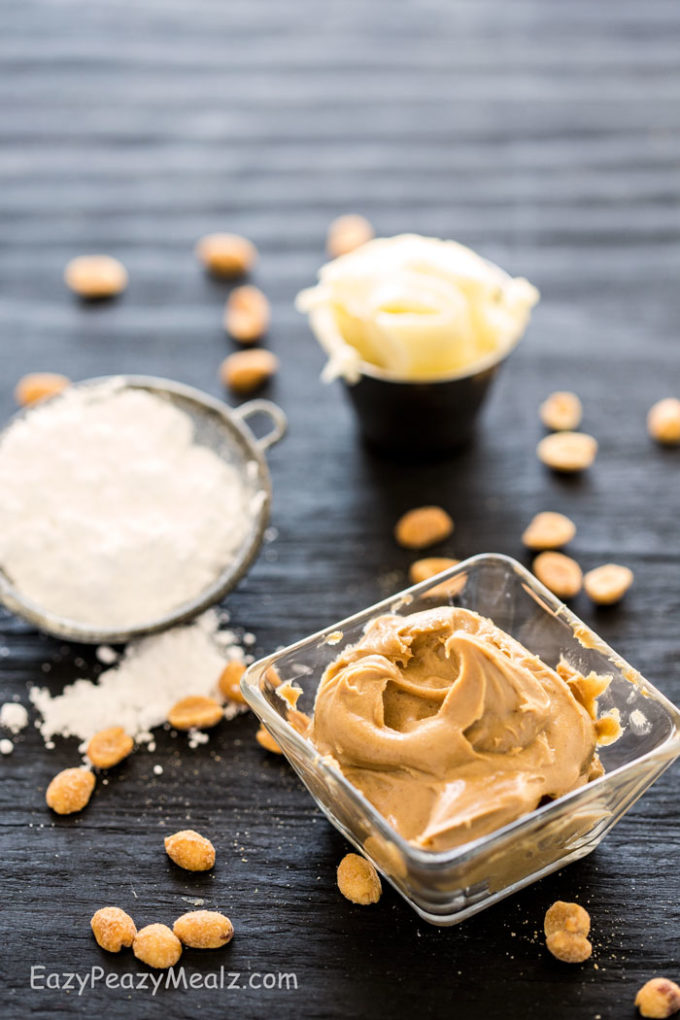 If you love peanut butter even half as much as I do, then you will definitely want to make this Peanut Butter Icing.
I have this awesome friend who owns a cupcake shop, and she has these peanut butter cup cupcakes that are seriously good. I LOVE them. The icing tastes like a light whipped peanut butter, and then it has this tasty ganache covering it. Anyway, I kept trying to make my own peanut butter frosting, and I had a really hard time getting the right balance so that it tasted like peanut butter, but had the powdered sugar and other ingredients in it to help keep it fluffier and lighter than just scooping on a big old dollop of peanut butter.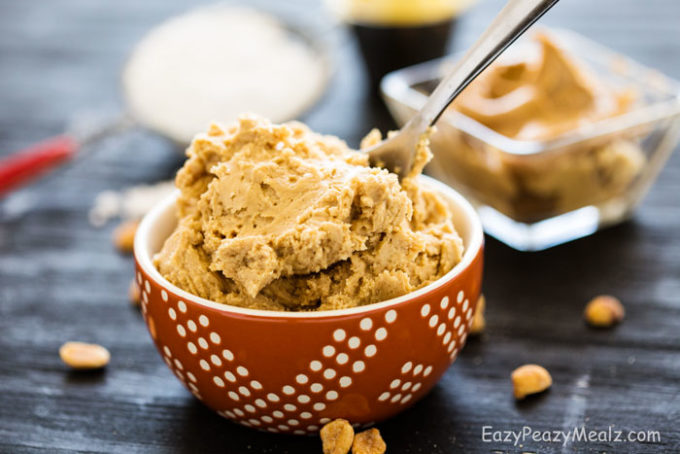 After a lot of trial and error, and a lot of empty jars of peanut butter, which I totally used my fingers to clean out so I did not waste any of that tasty goodness, I finally found the combination that made me happy for my Peanut Butter Icing. I get the icing consistency with the peanut butter taste.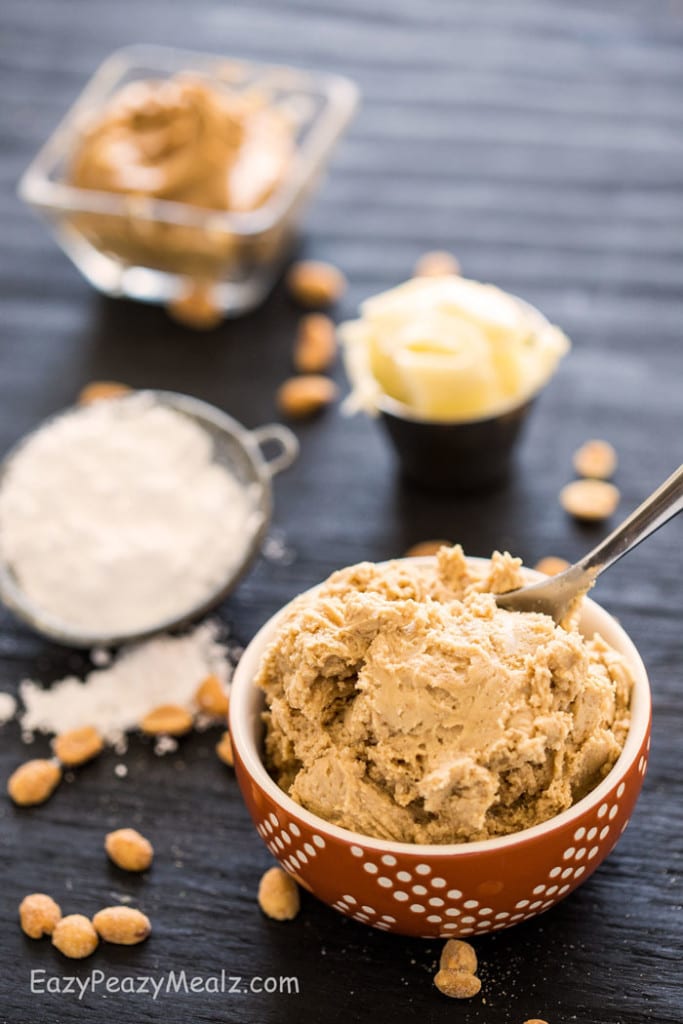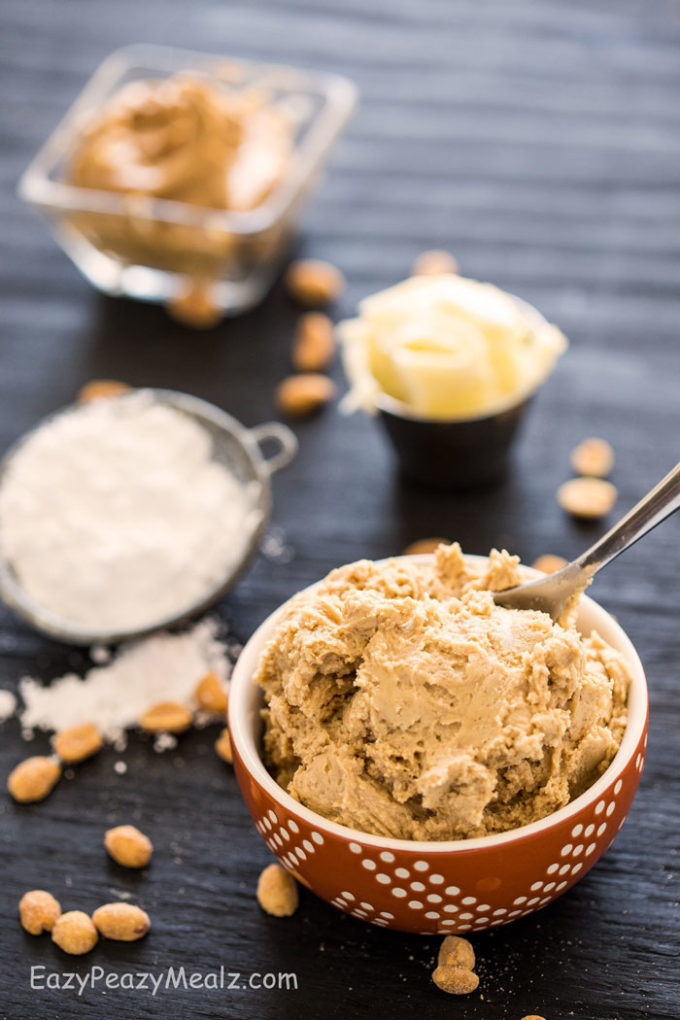 These pictures are not doing it justice, so whip up a batch for yourself Peanut Butter Icing, and be sure to try it! SOOOOOO good.  You can eat it with a spoon if you want, I won't judge. But I love it on chocolate cupcakes, or even peanut butter banana bread. I will share my favorite peanut butter banana bread recipe with you soon, so keep an eye out!
Other peanut butter recipes you may enjoy: