This year I attended OBC or Online Blog Conference, and one of the sponsors LorAnn Oils generously sent me 2 oils and a bakery emulsion to try. I received these products free of charge, but all opinions are my own.
Rich, buttery, pumpkin toffee with a hint of spice, the crunch of pumpkin seeds, and the smooth perfection of chocolate, white chocolate that is. This Pumpkin Toffee is a must make treat for Fall!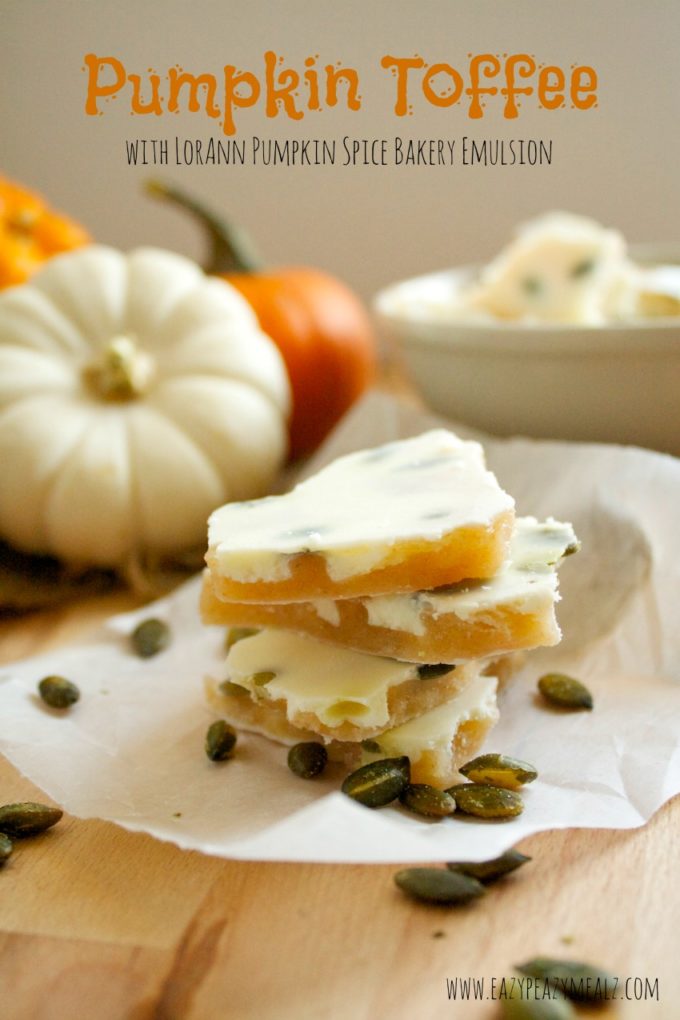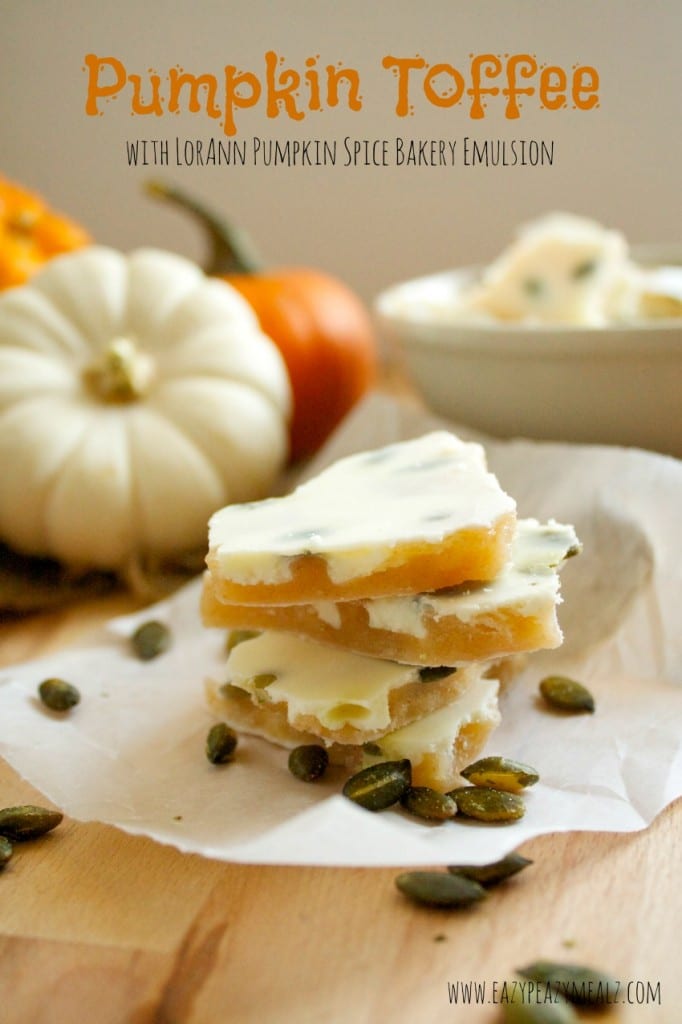 I have an amazing toffee recipe that has been handed down in my family. It is an art that not many of the family have mastered making. I have not mastered it, that is for sure. In fact, I have failed so many times at making it, that I have decided to leave it to the experts.
I leave that toffee to my Grandpa, and greedily stash some away each Christmas when he makes it so I can enjoy it all year. But I have been dreaming about Pumpkin Toffee.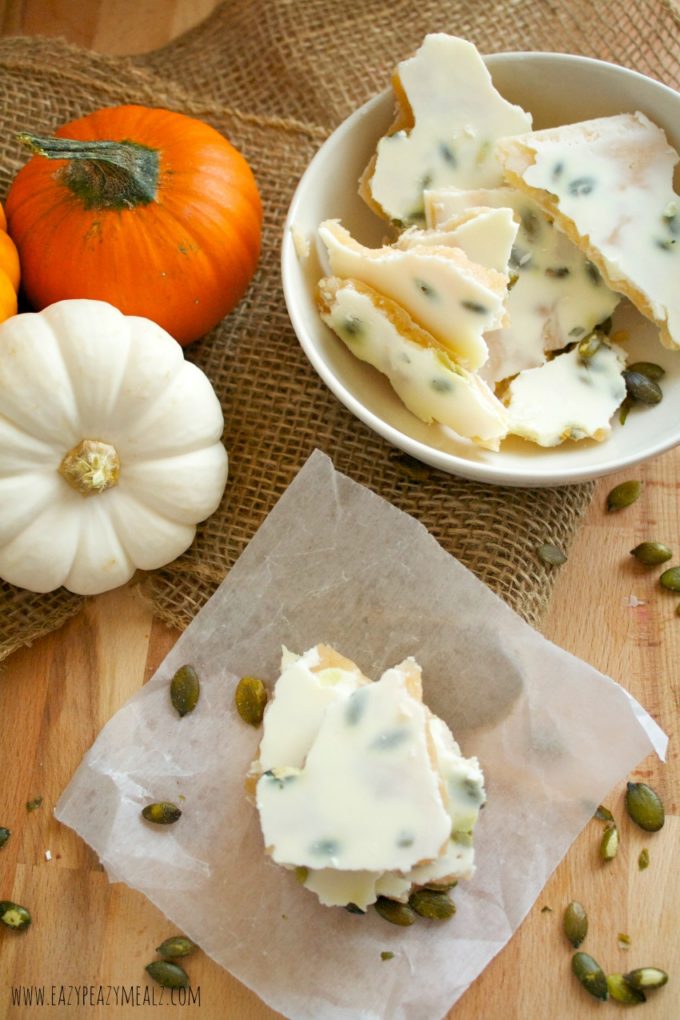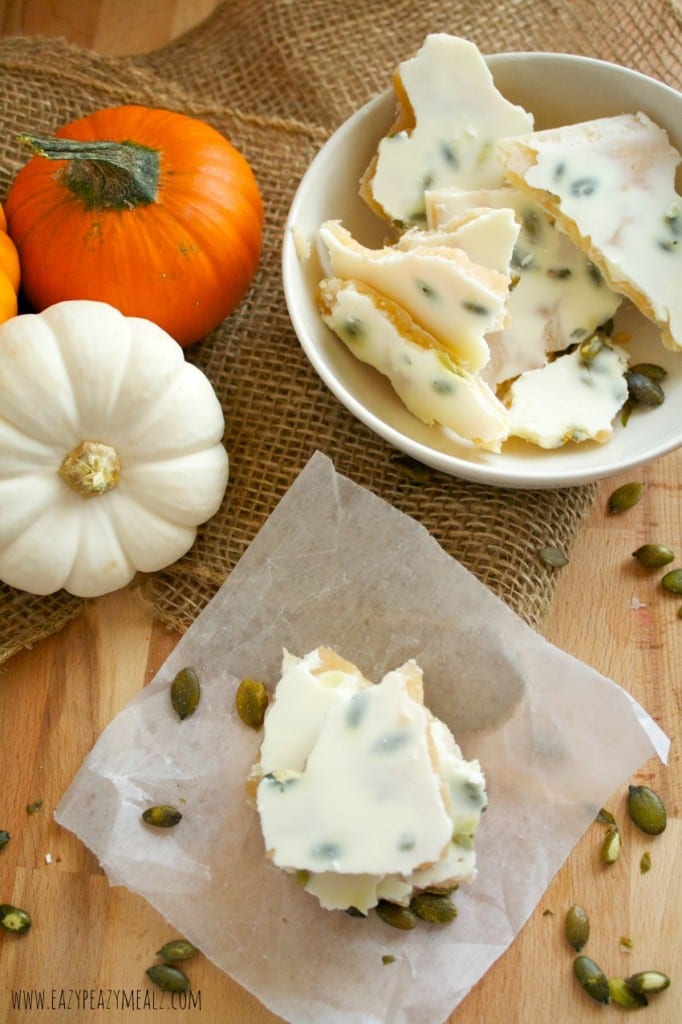 When LorAnn sent us oils and emulsions, and I got a Pumpkin Spice emulsion, I knew I had to give toffee making a shot. So I opted to make a few changes to the family recipe and instead try something a little easier for the distracted home cook.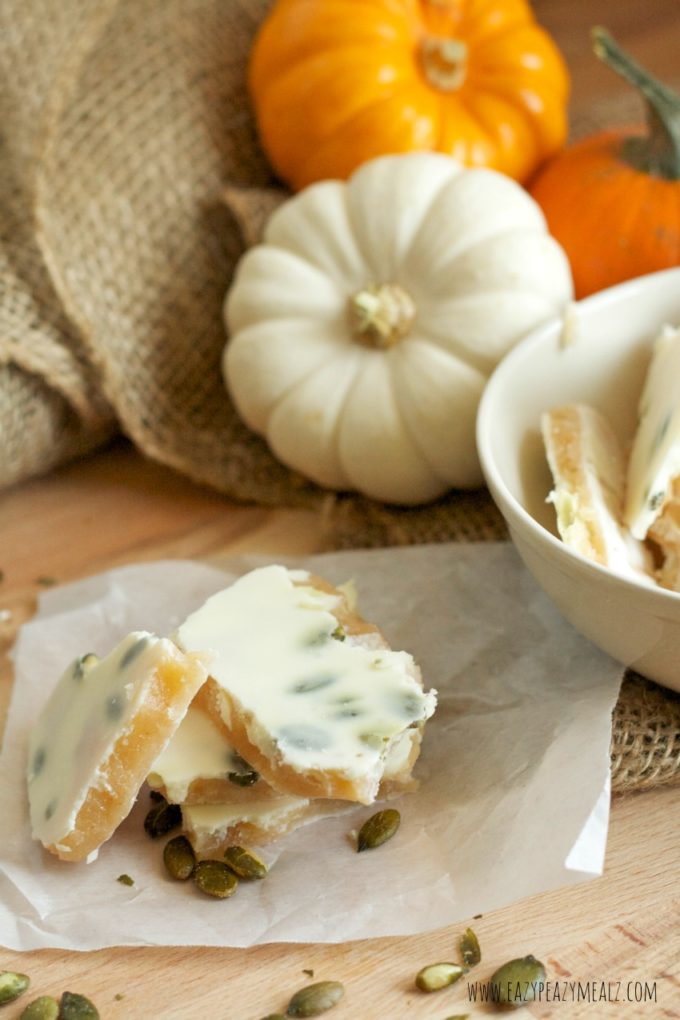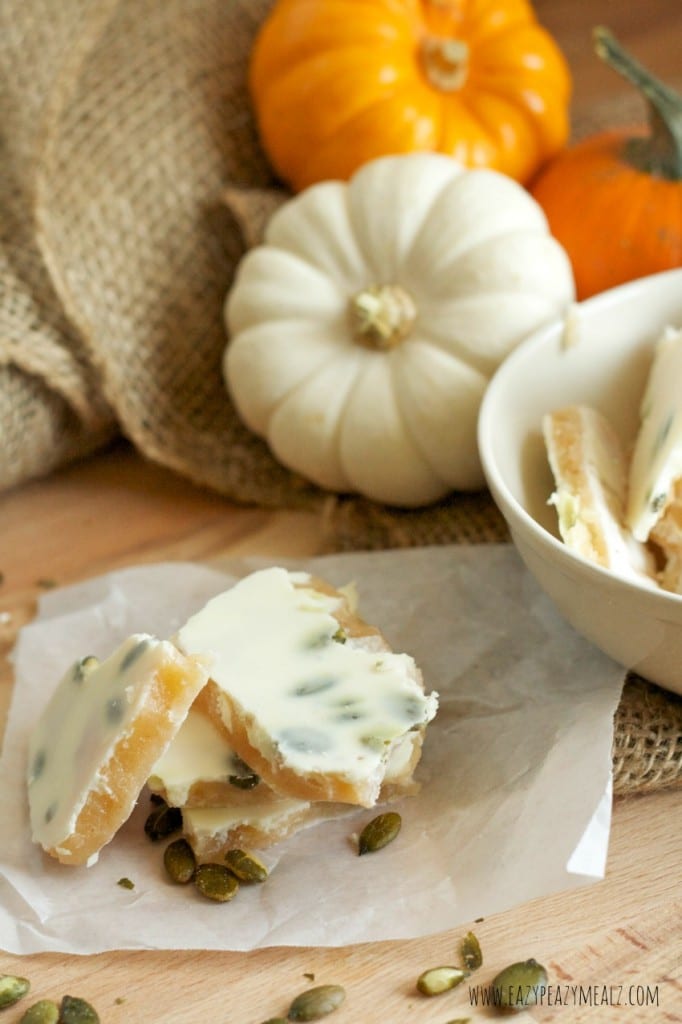 Traditionally a toffee will include nuts, or something, and I kept thinking how wonderful the nutty, salty, crunchy goodness that is pumpkin seeds would be instead of a different nut.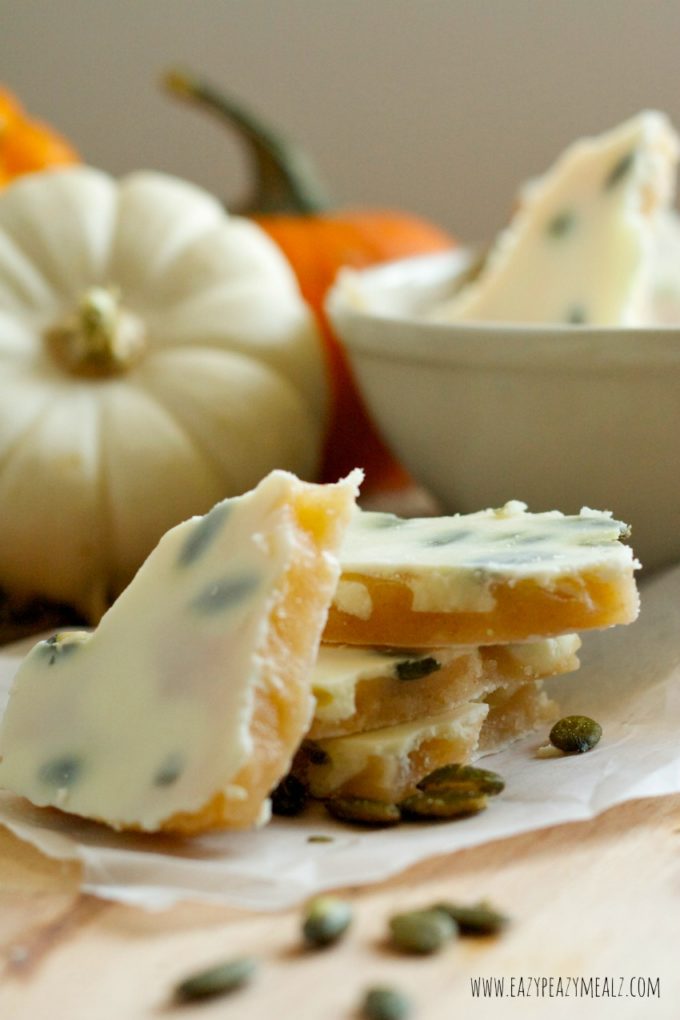 It was a great combination, and tasted just like Fall should. Earthy, sweet, spicy, and buttery! It made me want to start a fire, pull a scarf out to wind about my neck, and wear long slipper socks around the house.
I have been sharing a lot of pumpkin recipes lately:
This Pumpkin Toffee is probably my favorite pumpkin recipe yet. The LorAnn oil made it amazingly flavorful without requiring very much. And my house smelled seriously amazing while it was cooking. 
I wanted to dive in, but since I had a candy thermometer sticking out of it, I knew it was much too hot for actual diving. And so I waited, though not very patiently for Pumpkin Toffeeto harden.  I am a sucker for ease and convenience in the kitchen so I found this
that has a magnet on is so I can stick it on the fridge or the bbq grill and I don't have to dig for it in a drawer when I need to find it.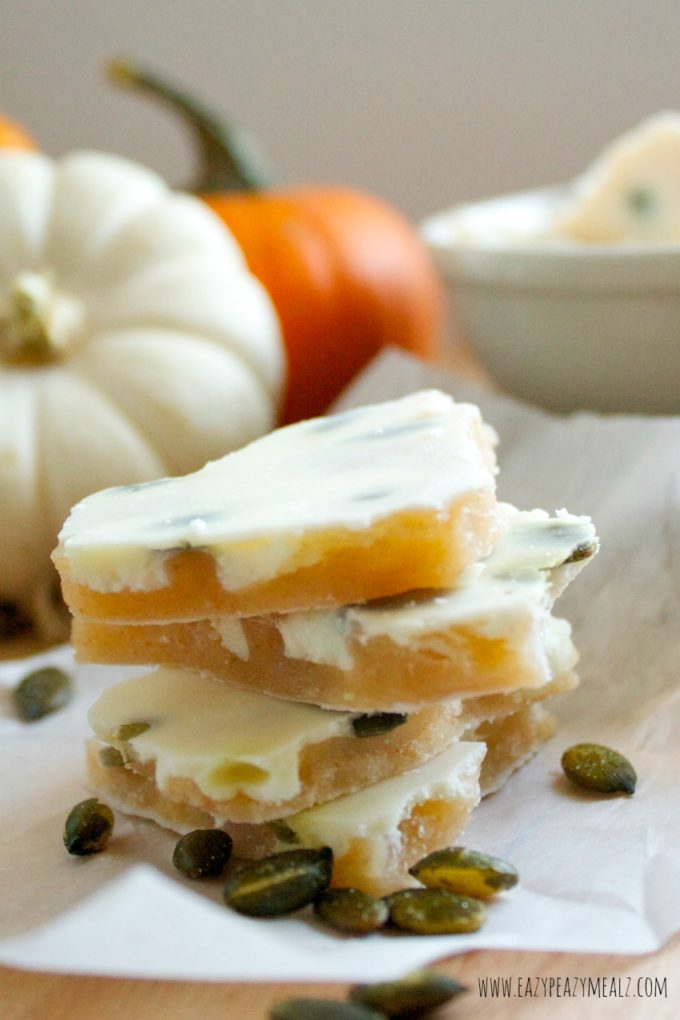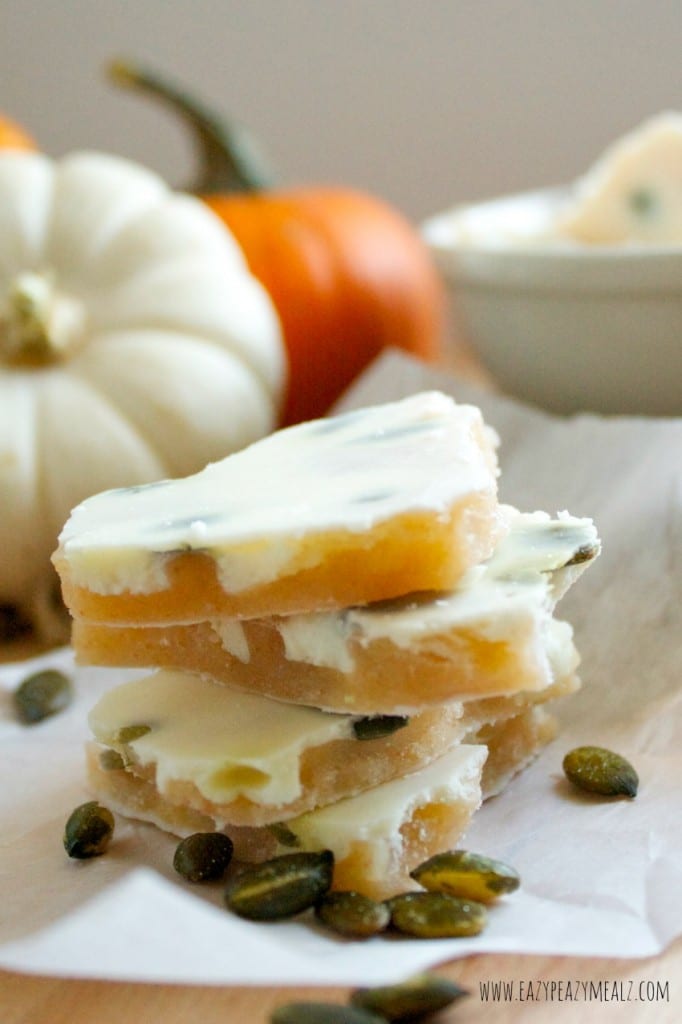 Can you blame me?
Other pumpkin desserts to try: