This post is sponsored by TravelWyoming.com, all opinions and my love for Wyoming are all my own.
Things to do in Wyoming:
Wyoming, the Cowboy State, has a lot more to offer than open plains, cows and cowboy hat wearing gentlemen.
After spending 5 days exploring the northeast part of Wyoming, I am sharing some of my favorite spots, restaurants, places to stay and more. If you have ever wondered what fun you can  have in Wyoming, this is the post for you.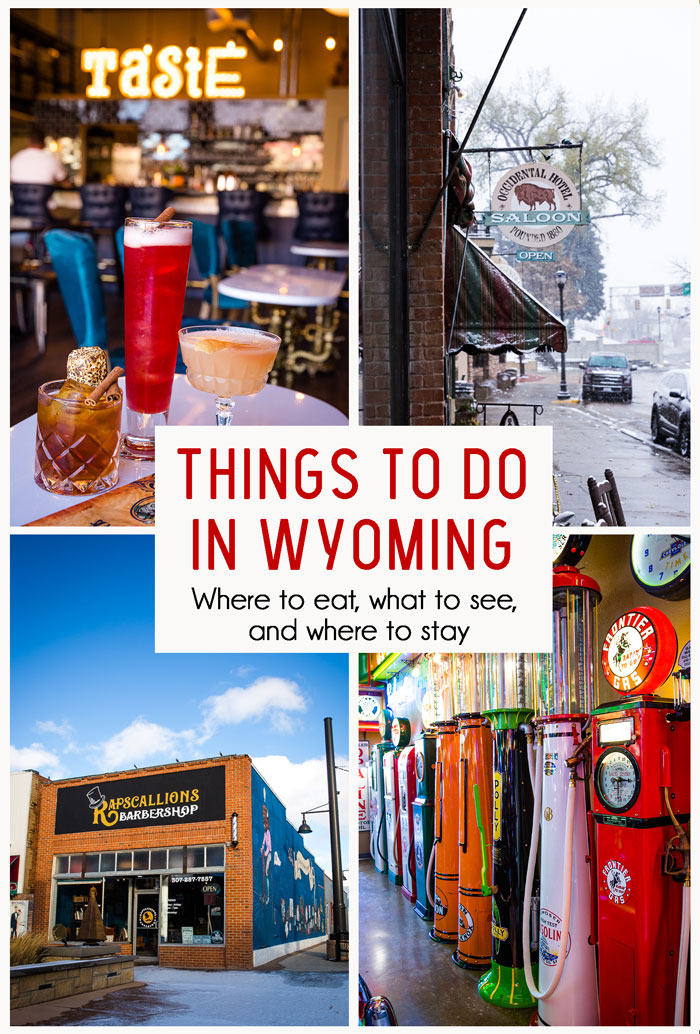 Everyone knows about Yellowstone, The Grand Tetons, and Devil's Tower, but besides these, fishing, and hiking, what is there to do in Wyoming?
The answer: So, so much!
Wyoming has a lot to offer visitors: friendly, welcoming, and warm people, beautiful scenery, delicious food, fun history, wildlife, scenic byways, art, and more. If it isn't already on your bucket list, it should be.
Today, I am sharing what you can do while visiting Casper, Buffalo, Gillette, and Sheridan, Wyoming, even during the cold winter months when fishing and hiking aren't ideal. I've included some don't miss stops, my favorite eats, and a few fun facts to whet the appetite, and help you plan an unforgettable trip to the Cowboy State!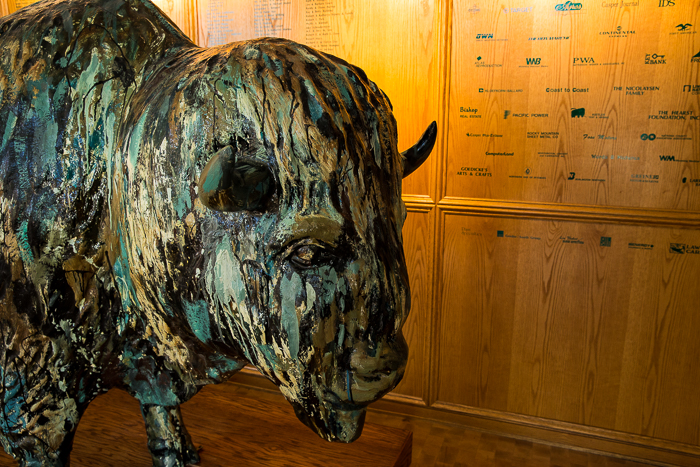 As an avid traveler, and big foodie, you would think I would have explored more of my neighboring states, but Wyoming is somewhere I had never thought to visit as a tourist destination.
I drove through Wyoming when I went to Mt. Rushmore. And I have gone to Wyoming to get fireworks a time or two. But as a vacation spot? I had no idea how much it had to offer.
After spending 5 days road tripping around North East Wyoming, in Casper, Gillette, Buffalo, and Sheridan, I am dying to get back with my kids, and show them a beautifully preserved piece of American History.
I was blown away by the friendliness of the people in the towns I visited, the quality of the restaurants, the artisans, and more. 
So, if you are looking for some outdoor fun, great homestyle cooking, fun breweries and distilleries, or a taste of the "Wild West" complete with historic hotels, and fun stories of gunslingers, Wyoming is the place for you.
Casper, is the second largest city in the state of Wyoming, and is full of fun to be had. Casper is nicknamed "The Oil City" and has a rich cowboy culture. It was even named the best small town to raise a family in.  With the charming downtown, great restaurants, and lively bar scene, it is a must see if visiting Wyoming.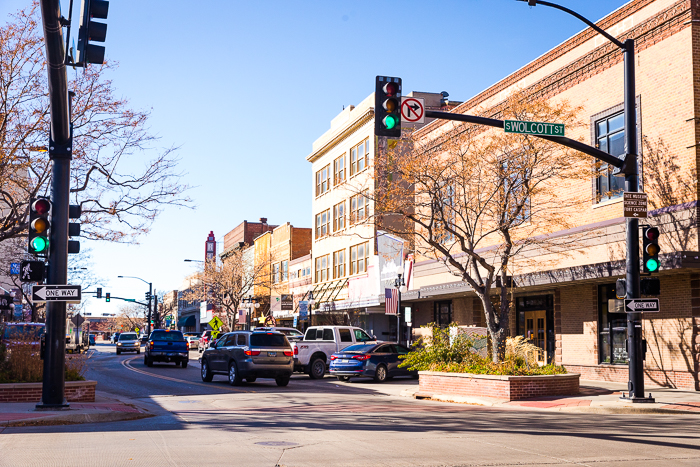 What To Eat, Drink, and Snack
Breakfast
Eggingtons: 229 E. 2nd St., Suite 200, Casper
Johnny J's Diner: 1705 E. 2nd St., Casper
Lunch or dinner:
Racca's Pizzeria Napoletana: 430 S. Ash St., Casper
Branding Iron: 129 W. 2nd St., Casper
Firerock Steakhouse : 6100 E. 2nd St., Casper
Gaslight Social: 314 W. Midwest Ave., Casper
Brewery or distillery
Backwards Distilling Company: 214 S. Wolcott St., Casper
Gruner Brothers Brewing: 1301 Wilkins Circle, Casper
Frontier Brewing Company: 117 E. 2nd St., Casper
Sweets or Snacks
Donells Candies: 201 E. 2md St. #2, Casper
What To Do
Museums
Wyoming Veterans Memorial Museum: 3740 Jourgensen Ave, Casper
Nicolaysen Art Museum:

400 E. Collins Drive, Casper 

National Historic Trails Interpretive Center:

1501 N. Poplar St., Casper 

Tate Geological Museum: 125 College Dr., Casper
Shopping
Lou Taubert Ranch Outfitters:

 

125 E 2nd St., Casper 
Outdoor Activities: 
Garden Creek Falls on Casper Mountain: Rotary Park
Independence Rock State Historic Site:  WY-220, Alcova, WY 82620
Fremont Canyon: 
Where To Stay
The Sunburst Lodge Bed & Breakfast on Casper Mountain:

2700 Micro Rd., Casper 
Let's chat about some of my favorites from the above list:
Racca's Pizzeria Napoletana
This delightful pizzeria offers Napoli style thin and crispy pizza, meant to be folded in half to eat.
The pizza is wood fired with hickory wood, for great flavor. The cheese and meats are imported. The menu is awesome.
Menu Suggestion: Spinach artichoke dip and any wood fired pizza!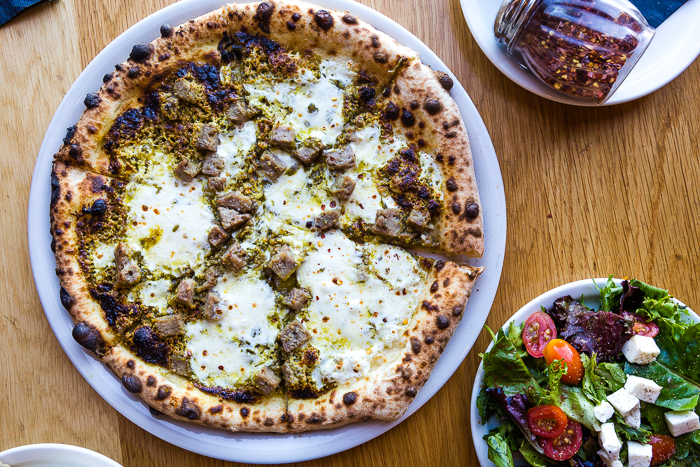 Branding Iron
If you want a great burger, this is the place to go! With a great menu, full of classics and fun twists, a full bar, and plenty of tasty sides, this is a great place to grab a bite. Perfect for lunch or dinner.
Menu Suggestion: Get the Kona burger, the jalapeno flavor is mild (not too hot), and this burger was voted best in the West, for good reason. Get the sweet potato fries as the side! Yum.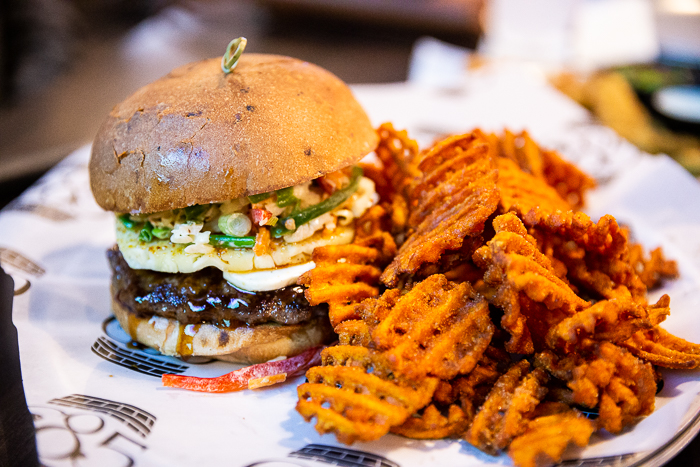 FireRock Steak House
This fun restaurant offers an extensive menu. Don't skip dessert here, they are first rate. And leave room for plenty of the warm rolls, as they are excellent.
Menu Suggestion: Asian Lettuce Wraps for an appetizer, and Mango Key Lime Pie for dessert.
Gaslight Social
This fun restaurant offers a little something for everyone, from a fully stocked bar, to arcade games, and a great restaurant. Go for a fun time, and plan to stay a while and play some pool or your favorite classic arcade game.
Menu Suggestion: Brisket Bites are saucy and delicious. And the nachos are amazing. Both great appetizers to get you started.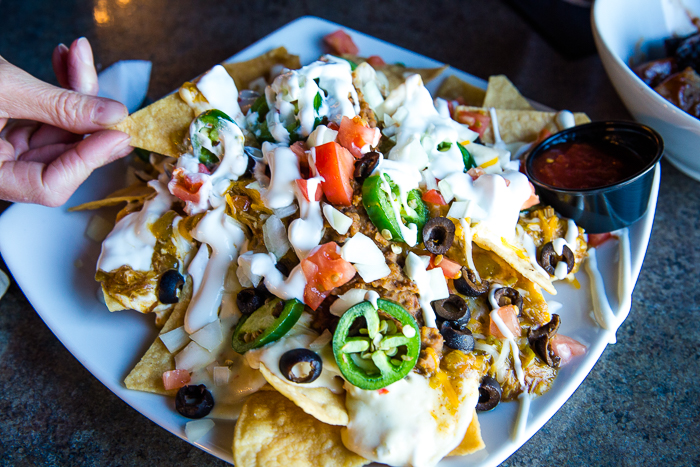 Backwards Distilling Company
This awesome family run distillery and brewery makes some pretty awesome spirits. And their cocktail selection is not only beautiful but tasty. Read the menu front to back, the cocktails get more fun and inventive as you progress through the menu.
Menu Suggestion: Big Top is their house specialty and is delicious with their own label vodka, and grapefruit!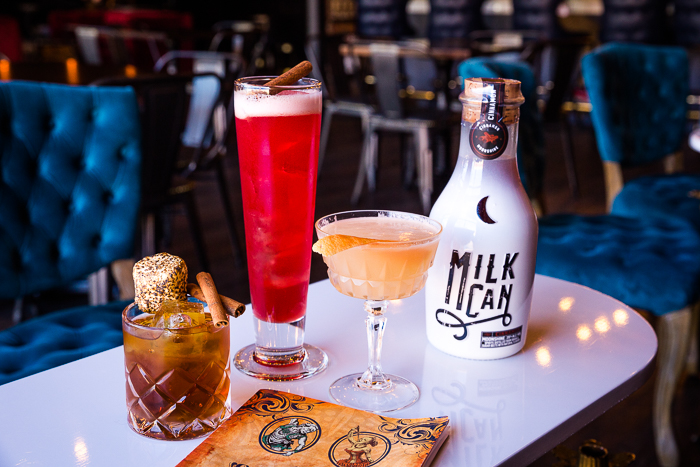 Eggington's
The perfect place to grab breakfast. Their menu is chock full of comfort food classics, and you can't go wrong whether you order sweet or savory. It was busy, but worth the wait. The service was fast and friendly.
Menu Suggestion: Eggs Benedict or the Berry French Toast! Both were excellent.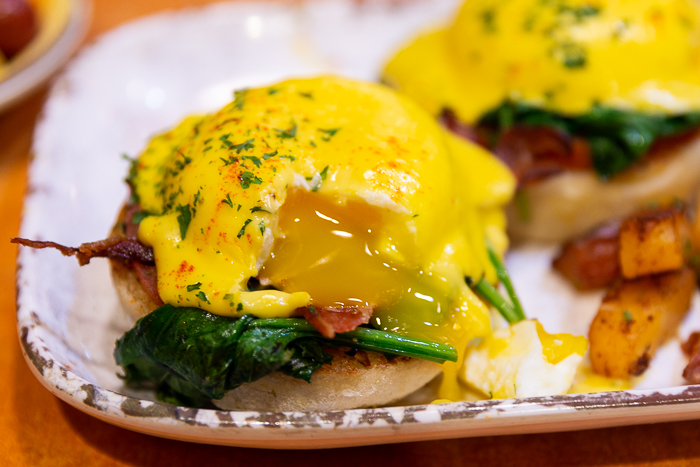 Donells
When it comes to sweet snacking, this is the place to go! From gourmet popcorn to hand dipped chocolates. And even caramel apples and ice cream. Be sure to stop in for something sweet.
Menu Suggestion: Caramel apple chocolate and toffee corn.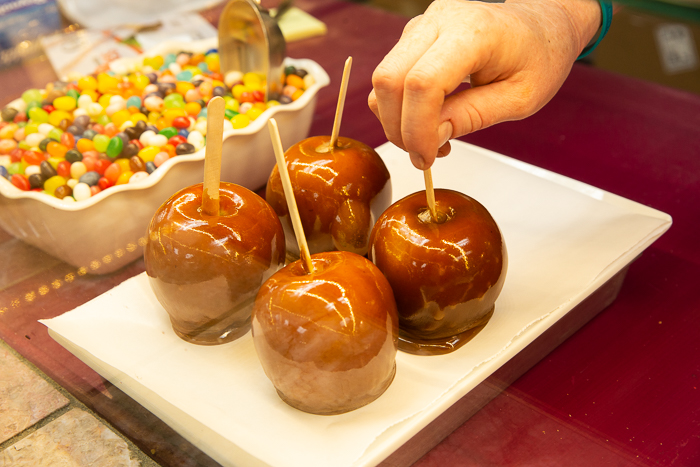 Wyoming Veterans Memorial Museum:
This museum came highly recommended to me by some locals. It is in the airport, and offers a lovely collection of curated items about Wyoming Veterans from WWII on. If you are flying in or out of Casper, block out some time to visit this fun museum. 
Nicolaysen Art Museum: 
The "Nic" is a great art museum that offers exhibits that feature modern art, and local artists. It has a lovely clock that was built in 1885, and is hand wound each day.  It also features a fun center dedicated to helping children pursue the love of art. They can  visit and stretch their creativity in the Discovery Center.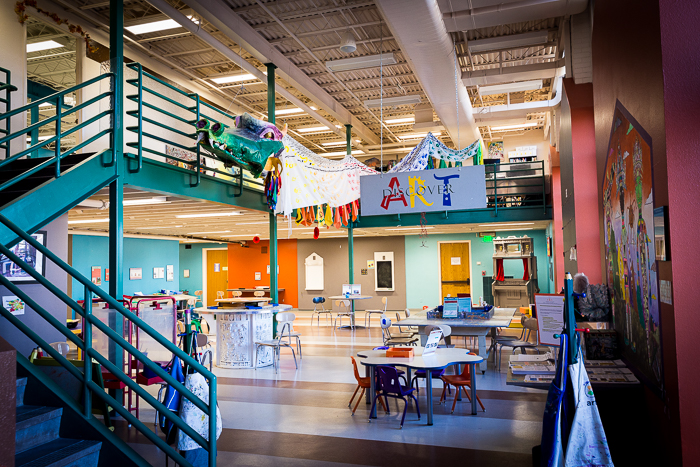 National Historic Trails Interpretive Center: 
The Trails Center is free of charge, and commemorates Native American history, early explorers, and the many travel cooridors that went through Wyoming. Like the Oregon  Trail, the Mormon Trail, Pony Express, and more.
You can learn the history and see it all through hands-on, interactive exhibits in seven galleries and an 18 minute multi-media program. This is a great way to learn more about the history of the area in a fun, interactive way. 
Tate Geological Museum: 
Also free of charge, the Tate is located on Casper College campus, and offers visitors a taste of the past with geology and paleontology. It offers a wide collection of fossils and mineral samples, and a knowledgeable staff willing to help you find something interesting or fun during your visit. 
Lou Taubert Ranch Outfitters:
Lou Taubert Ranch Outfitters is one of the top western wear outfitters in the nation. It is a  family run establishment  that is 100 years old, and is an absolute must see when you're in downtown Casper.  Why would you want to visit? The main reason is they have 9 floors of inventory and over 10,000 cowboy boots in stock. 
Take a walk through and admire the craftsmanship and artistry of these fun cowboy boots.  You may even find yourself wanting a pair.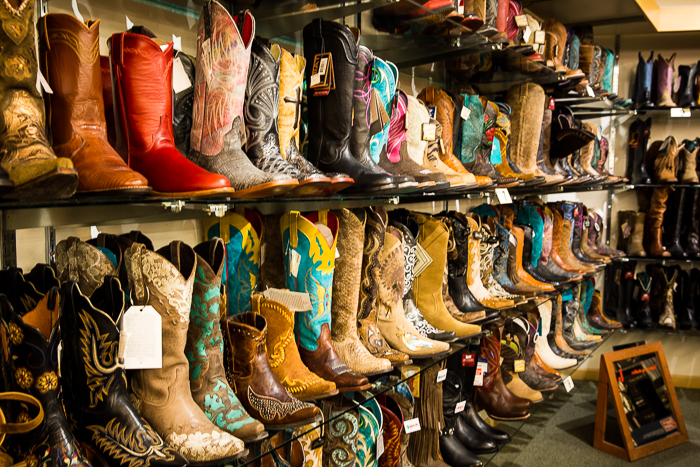 Garden Creek Falls on Casper Mountain
This fun waterfall is located just up the hill from Rotary Park on Casper Mountain. It is an easy walk from the parking area, and is very picturesque. In the surrounding area there are lots of hiking trails. But the close proximity to the road makes it great to visit even in winter, and easy for kids and families.
It is roughly a 15-minute drive from Casper.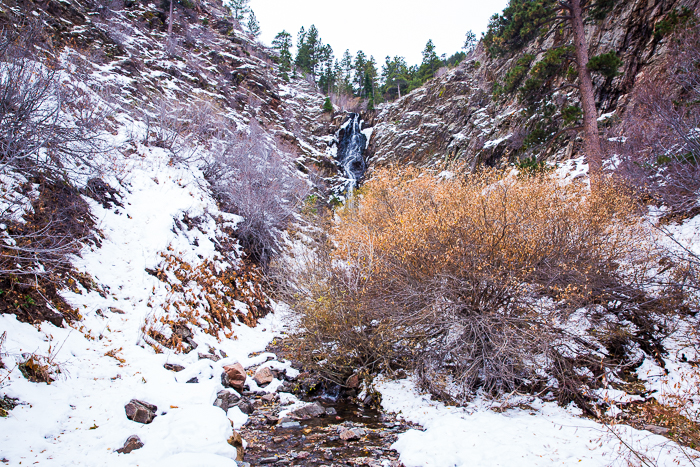 Independence Rock State Historic Site:
More than 300,000 pioneers traveled through this area, along this route with many stopping at Independence Rock and carving their names in its stone.  This historic site dedicated to them, and is referred to as the "Pathway to the West." It is worth a visit to take in some of the incredible history that took place in this part of Wyoming. 
Fremont Canyon:
Want to do a little fishing, or just take in some of the beautiful nature Wyoming has to offer? Fremont Canyon is an excellent place to do so. It is considered one of Wyoming's best-kept secrets with beautiful rock walls that rise high on either side of the river, and stunning views. It is about 50 minutes drive from Casper. 
The Sunburst Lodge
This cozy lodge will make you feel right at home, with roaring fires, stunning views, beautiful art work, a delightful home cooked breakfast, and comfortable sleep number beds. 
This B&B is everything you would expect from Wyoming rustic charm, with some convenient and lovely extras too. Like: an indoor hot tub, a viewing tower, beautiful decks to relax on, a cute and friendly dog who lives on property, and even heated floors in the bathrooms. Just because it is rustic in nature, doesn't mean you will be sacrificing creature comforts. 

Located on Casper Mountain, it is a bit of a drive from town (20 minutes), but is worth the incredible views, and the chance to get up close and personal with some wildlife and nature.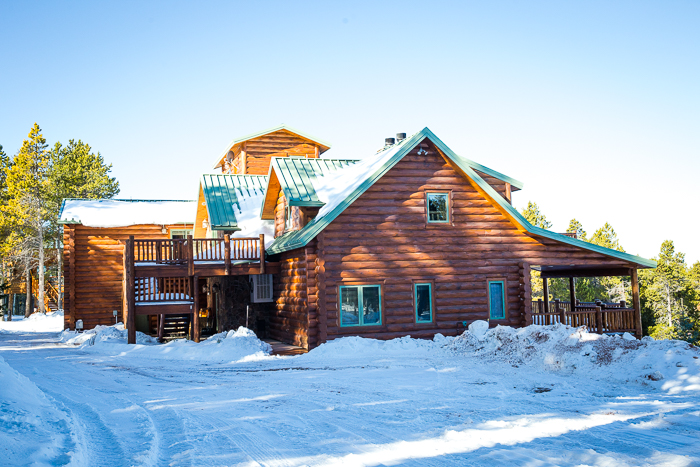 If  you want to be immersed in American Frontier history, Buffalo Wyoming is the place to visit. With the beautiful Big Horn Mountains, great for hiking, the delightful Buffalo Creek for fishing, and plenty of great shops, restaurants, and bars, you are sure to have a nice time on a visit to Buffalo. 
And I have to say, I have never been somewhere with friendlier people. From shop owners to the front desk clerk at my hotel, everyone was friendly, and willing to lend a helping hand. The hotel clerk even scraped the snow off my car for me.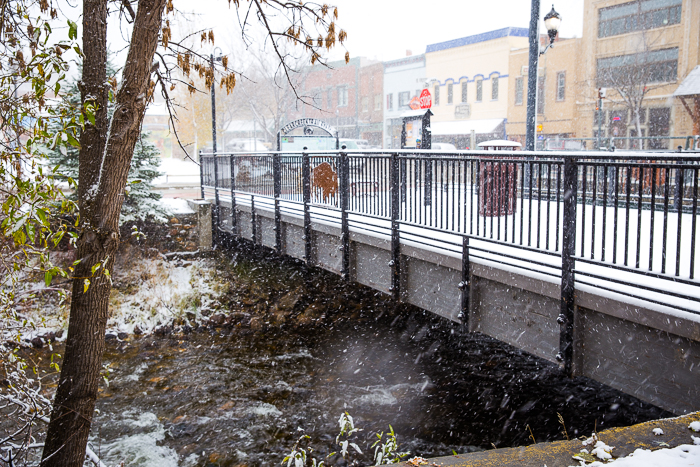 What To Eat
Breakfast
The Busy Bee Cafe:

at the Occidental Hotel, 10 N. Main St., Buffalo
Lunch or Dinner
Winchester Steakhouse:

117 US-16, Buffalo 

Dash Inn:

620 E. Hart St., Buffalo 

The Virginian Restaurant:

10 N. Main St., Buffalo 

Up In Smoke, Buffalo's BBQ and Brew:

94 S Main St, Buffalo 
Treats and Sweets
Lickity Splits: 

61 N. Main St., Buffalo 
What To Do
Mountain Meadow Wool Mill: 

22 Plains Dr., Buffalo 

Margo's Pottery & Fine Crafts:

 

1 N. Main St., Buffalo 
Where To Stay
Historic Occidental Hotel: 10 N. Main St., Buffalo 
Ok, let's go into a little more detail:
The Busy Bee Cafe
Absolutely charming cafe with delicious food. I was thrilled with the service, the atmosphere and the breakfast. This cafe is connected to the Historic Occidental Hotel, and seemed to be a local favorite, as the morning breakfast crowd or hunters and farmers was certainly there. But despite having plenty of patrons, the food came out quick, hot, and delicious. 
Menu Suggestion: The Cinnamon Roll French Toast: I was worried it would be too sweet, but it was just right, and the Busy Bee Breakfast with eggs, sausage or bacon, and potatoes was also quite delicious.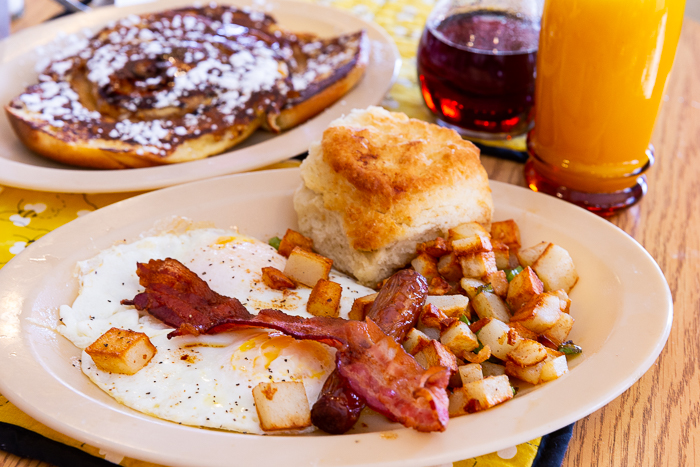 The Virginian Restaurant: 
Another restaurant connected to the Historic Occidental Hotel, this is the fine dining option, and it is awesome. Not only is it full of cute nooks to dine in, and great decor, but the service is wonderful. 
Menu Suggestion: The Sliders (pictured) were  not what I was expecting, but were delicious. And when visiting a steak house, a steak is a  must, and the filet was beautifully cooked, tender, and flavorful. For dessert I opted to get creme brulee, and while it was good, it wasn't the best I ever had.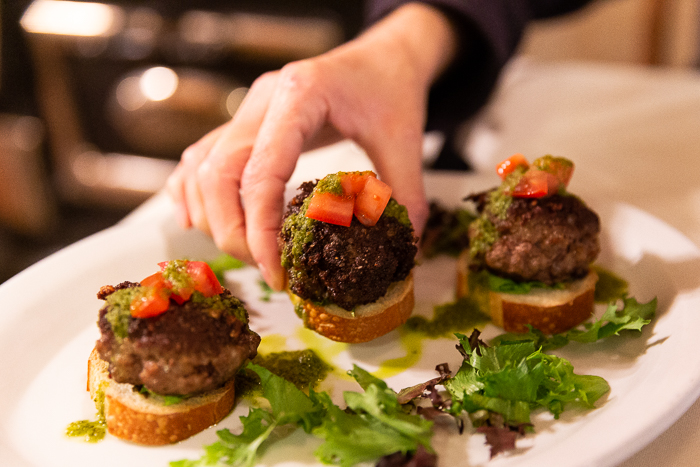 Up In Smoke, Buffalo's BBQ and Brew:
This fun little restaurant boasts of serving an organic menu, which is a fun find in such a small town. I stopped in for an appetizer between lunch and dinner, and thoroughly enjoyed their chicken wings, which had a great crunch to the skin, and a tangy but sweet BBQ sauce. And I topped that off with a brownie sundae, which I have to admit was way better than I expected. 
Rich and chocolatey, and topped with creamy ice cream. It was quite the treat. If you want a fun drink, they offer a full bar, and even carry options from Backwards Distillery  in Casper!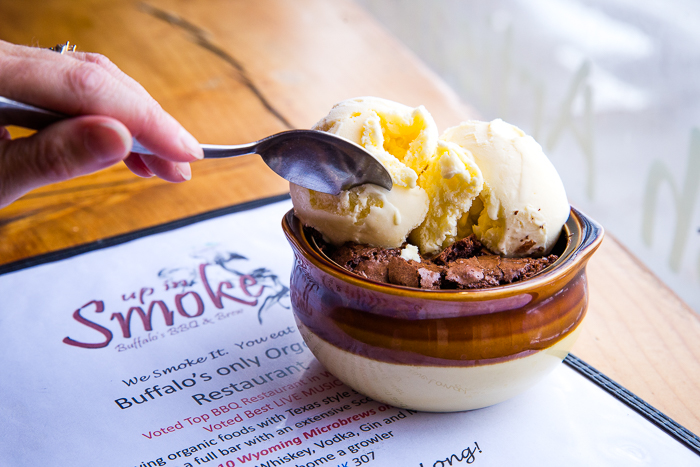 Lickity Splits:  
Lickity Splits is a walk-up ice cream shop in historic downtown Buffalo Wyoming that is open from Memorial Day to Labor Day. If you happen to be visiting while it is open, be sure to stop in for a hand scooped ice cream on a homemade waffle cone.
Mountain Meadow Wool Mill:
Unfortunately, during my visit to Buffalo, Mountain Meadow Wool Mill was closed. But it is a family operated meal that supprts local ranchers and works to raise awareness about ranching culture in the American West. It offers eco-friendly operations and fair prices for ranchers. 
Margo's Pottery & Fine Crafts:
I did get to visit Margo's Pottery & Fine Crafts, and absolutely loved being able to chat with the owner. She was warm and welcoming, and shared a bit of her history with pottery  and crafts. And even shared her worries about her husband traveling in the bad weather we were experiencing. Her shop was darling, and I was thrilled to pick up a few Christmas presents for family and friends from the   American made functional and whimsical crafts she stocks.
You will find  ceramics, blown glass, jewelry, furniture, fabric arts, wooden utensils and other items as well as metal art. But pottery is the specialty with stoneware, porcelain and earthenware that is easy to use as well as beautiful.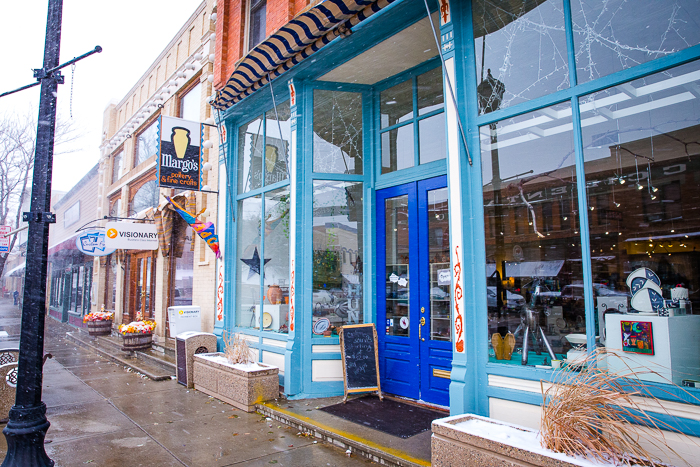 The Historic Occidental is THE place to stay in Buffalo, and boasts over 140 years of history. It has housed guests such  as Butch Cassidy, Teddy  Roosevelt, Calamity Jane, and Herbert Hoover. 
The hotel is steeped in history, and you can roam the halls learning about some of the fun facts of history the hotel has to offer. The hotel offers many original features, including a bar that was brought in by wagon over a hundred years ago, antiques galore, and even some bullet holes that are original. It is beautifully restored, magnificent living history. 
Even the rooms are historical, but offer modern conveniences, so you will be comfortable while you take a step bak in time to the wild west. 
Note: One particular thing I enjoyed  was learning the hotel's original proprietor Margaret Smith's husband won it in a game of high stakes poker. And if you go to the upstairs library you will see a couch with tears in it. But don't worry, this isn't because they can't keep the hotel up. The rips were from Herbert Hoover, who loved to fish and was notorious for keeping fishing hooks in his pockets, which regularly ruined furniture. The couch is no exception.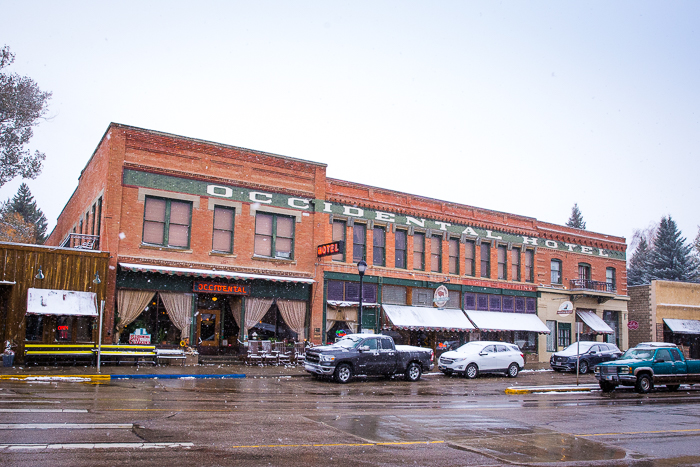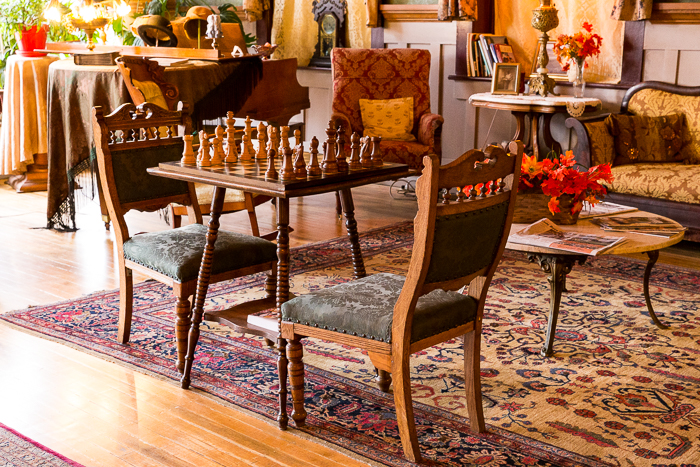 Gillette is  a great city to visit, and it is between Yellowstone and Mount Rushmore, making it a great stopover city to get a bite, have some fun, or rest. 
One of my favorite parts of Gillette is how it feels like a small town, but actually offers many amenities of a big city.  Gillette is a mining town, as it is involved with the development of vast quantities of American coal, oil, and coalbed methane gas. It has a junior college, plenty of hotels, restaurants, and lots of American West history.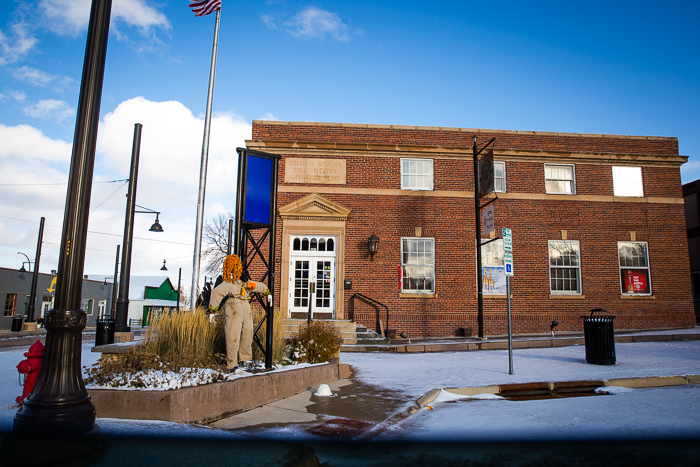 What To Eat
Breakfast
The Main Bagel Company:

2610 S. Douglas Hwy #170, Gilette 
Lunch and Dinner
The Coop:

208 W. 2nd St., Gillette 

Pizza Carrello: 601 S Douglas Hwy, Gillette, WY 82716
The Prime Rib Restaurant & Wine Cellar:

1205 S. Douglas Hwy., Gillette 
Breweries
Gillette Brewing Company:

301 S. Gillette Ave., Gillette 

Big Lost Meadery and Brewery:

106 S. Gillette Ave., Gillette 
What To Do
Downtown Gillette Main Street Tour

: Gillette Ave. and surrounding areas.

The Frontier Relics & Auto Museum: 211 W. 2nd St., Gillette (307) 686-5667
Where To Stay
Home2Suites by Hilton Gillette

. 1120 E. Boxelder Rd., Gillette
Let's take a closer look:
The Main Bagel Company: 
I have a friend whose daughter is in college in Gillette, and when she heard I would be visiting she told me I had to eat here. This little bagel cafe is located in a strip mall, and is rather unassuming. But it is absolutely worth a visit. The menu is large, and everything looks fresh and delicious. And it is super affordable. 
Menu Suggestion: Breakfast bagel,  which can be eaten on any bagel, is eggs, ham, peppers, and cheese. Or, get a cinnamon and sugar bagel with their frosting cream cheese. It tastes like dessert. Honestly, anything on the menu is great.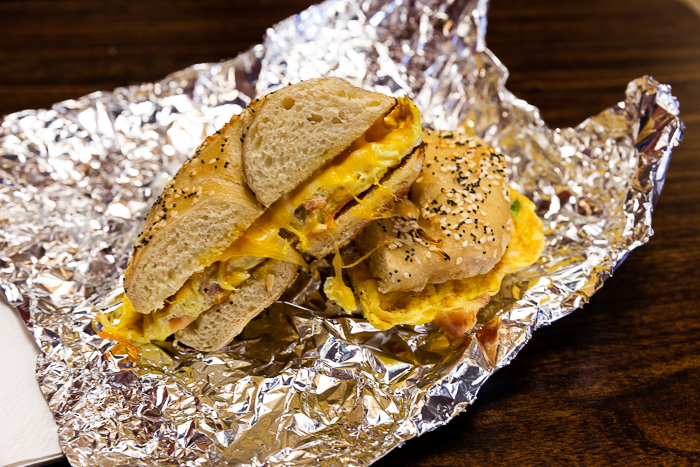 The Coop: 
The coop offers rotisserie style chicken, and unfortunately was not open the day  I was in Gillette, so I did not get to try the menu, but the reviews are great, and it is right across the street from the Frontier Relics Auto Museum, so would make a great place to stop in for lunch after a museum visit. 
Pizza Carrello: 
Hands down one of my favorite stops in Gillette. Pizza Carrello's food was amazing, but the story  is also pretty  great. While I was dining I asked if I could get some photos of the pizza oven and the kind employees not only let me, but told me all about how the owner built her first pizza oven herself. She was a potter, and built it to fire her pottery, but then turned it into a pizza oven.
They still have it and use it. It is on a trailer, and they use it for catering. They even took me out back to see it. And showed me the back of the restaurant where their other pizza over resides. 
Everything at Pizza Carrello is cooked in the pizza oven, from the tasty wings to the pizzas and pitas. The ingredients are fresh, and the flavor combinations are amazing. You  can also get a beer at the bar inside.  A must stop place to eat. 
Menu Suggestions: Get an appetizer, the wings were delicious. Any pizza! Honestly, I asked for one that would be pretty to photograph and it was  amazingly delicious, so I have no doubt all of their pies are just as good. And the dessert pizza's are a can't miss!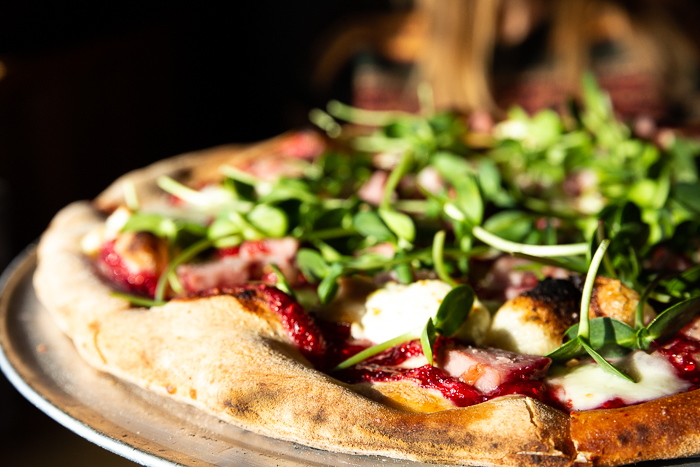 The Prime Rib Restaurant & Wine Cellar: 
This is exactly what you would expect to encounter in a Western steakhouse, but so much better. The menu is extensive, and the server was extremely kind in making suggestions. Of course, I had to order the prime rib, because that is the namesake of the place. But was blown away by the table side guacamole, the crusty bread, and the shrimp tortellini. 
Honestly, I want to go back for more guacamole and warm chips. Such a pleasant surprise. 
Every bite was delicious. The ambiance was superb. And when visiting, be sure to take a peak at the wine wall!
Menu Suggestion: Guacamole, Prime Rib, Shrimp Tortellini.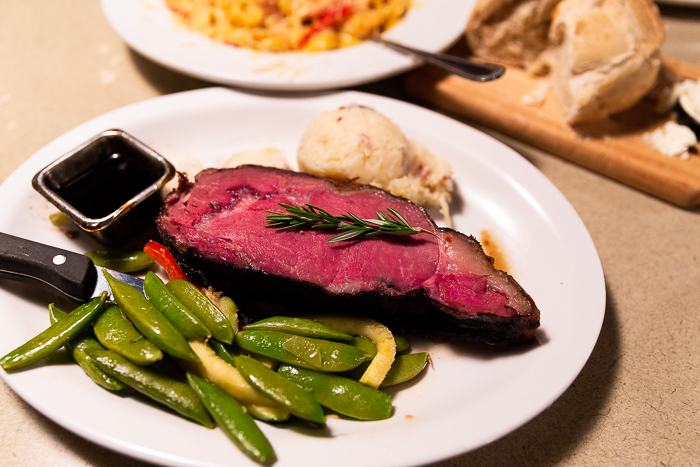 Downtown Gillette Main Street Tour: 
Want to learn more about Gillette and its history? Lucky for you there is an app for that. The app Travel Storys offers a virtual tour of Gillette, you can listen to various stories, learn about the buildings and their history, and get to know Gillette at your own pace. You can do this as a walking tour along Gillette Avenue, or do like we did, and take it in the car (it was too cold for walking), driving from one building to the next. 
It was so fun to learn what used to be in each building, hear charming stories about the residents from the past, and find connection with this darling community through history.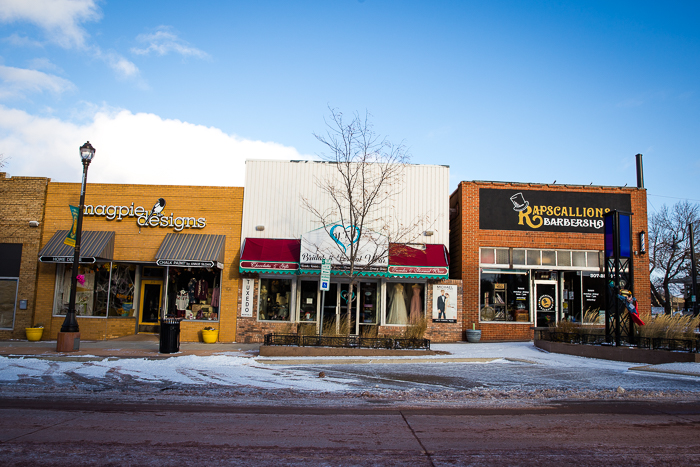 The Frontier Relics & Auto Museum:
Probably the biggest surprise on this trip for me was how much I enjoyed the Frontier Relics and Auto Museum. Even those who aren't car aficionados will find something to enjoy Frontier Relics. 
This museum started as a private collection. When the man who owned the collection of cars, gas pumps and signs passed away, his family decided to start a museum and get all of this amazing history  out of the barn, and somewhere others could enjoy  it as well. The collection expanded, and includes everything from a working  barber shop to a general store. 
In the front of the museum is an antique shop, coffee shop, and cozy place to lounge, listen to records, and hang out. There is so much to see and do here. And things that would interest all ages. They even plan to expand by  summer 2020 and have a more hands on kids area, making it the perfect place to stop for families!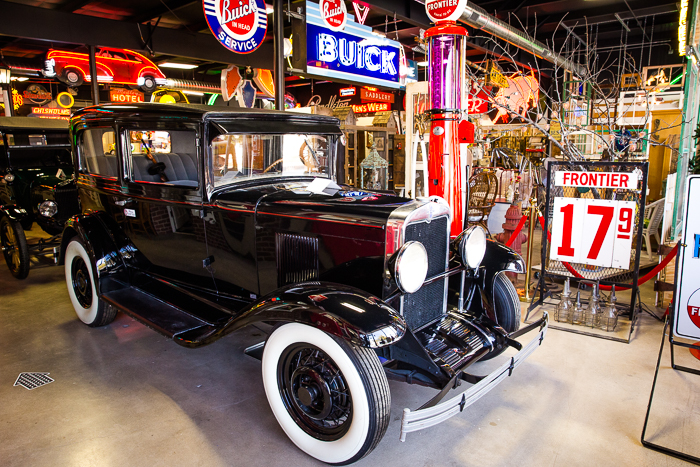 When  it comes to hospitality, Sheridan Wyoming sets the bar high. This historic town embraces visitors and helps them to immerse in the culture and history of the American West. With great museums, fantastic restaurants, ranches, canyons, and more, this beautiful destination has something for everyone.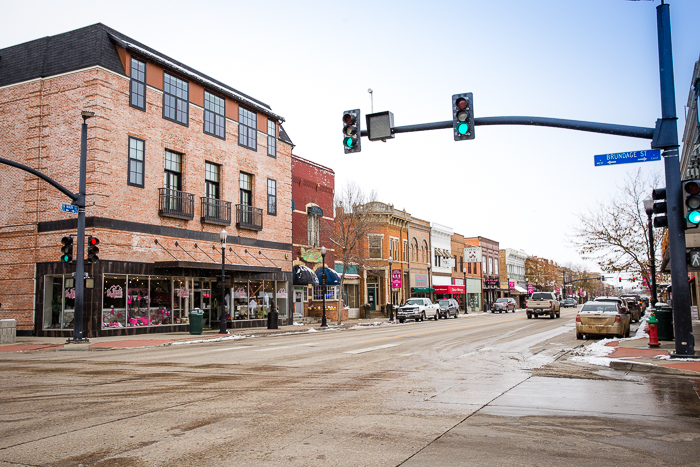 What To Eat
Breakfast
Cowboy Cafe:

138 N. Main St., Sheridan 

Silver Spur Cafe:

832 N. Main St., Sheridan 
Lunch and Dinner
Frackelton's:

55 N. Main St., Sheridan 

Bistro307:

612 N. Main St., Sheridan 

Smith Alley Brewing Company:

150 N. Main St., Sheridan

 

Birch:

342 Whitney Lane, Sheridan 

Bighorn Mercantile:

210 Johnson St., Big Horn 

Wyoming Rib & Chop House:

847 N. Main St., Sheridan

 
What To Do
King's Saddlery and Museum Tour: 

184 Main St., Sheridan 

Surf Wyoming and Big Horn Design Studio: 

171 N. Main St., Sheridan 

Red Bison Studio:

227 N. Main St., Sheridan 

The Brinton Museum:

239 Brinton Rd, Big Horn 

Trail End State Historic Site: 

400 Clarendon Ave, Sheridan 

The Mint Bar:

151 N. Main St., Sheridan 
Where To Stay
Historic Sheridan Inn: 856 Broadway St, Sheridan, WY 82801
Let's take a closer look at some of my favorites: 
Silver Spur Cafe: 
I knew when I walked in this place was going to be good as every seat was full. What I didn't realize was just how good. Every bite was heaven. And the cinnamon roll  (pictured) was one of the best I have ever had. And I make pretty dang good cinnamon rolls myself. 
The server was friendly and even though she was busy, she never made us feel rushed. The food was homestyle cooking, and oh so yummy. The atmosphere was very much "Old West" and what you would expect from a cafe called "Silver Spur." This is a must-stop breakfast joint! 
Menu Suggestion: Cinnamon roll and breakfast burrito!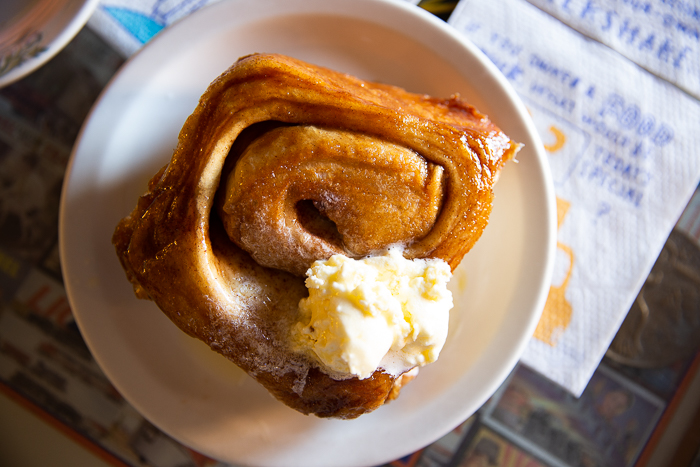 Frackelton's: 
Classy, and elegant, but still has the Western charm you would expect in Wyoming. Frackelton's is a great place to have a pint, and eat something delicious. With seasonal menu choices like pumpkin pasta, and delicious appetizers like truffle fries and chili Brussel sprouts, this is one restaurant you don't want to miss. 
Menu Suggestion: The truffle fries make for a great appetizer to share, and get a pasta dish, it is fresh made and excellent.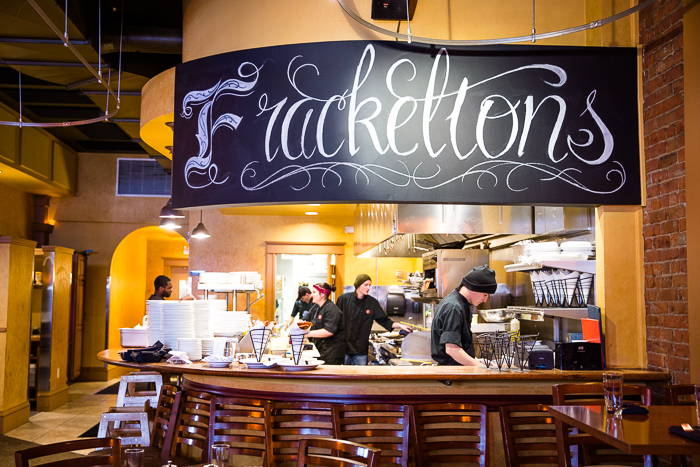 King's Saddlery and Museum Tour:
This was one of my favorite stops in Sheridan. For just a $2 donation (on the honor system), you can explore the beautifully crafted saddles in the King's Saddlery Museum. Not only do they showcase the beautiful saddles made by the King Family, but other top notch leather workers and saddle makers.
You can learn about the Sheridan style leather working, and see it up close and in person, while also getting to shop  for all of your tack needs in the store at the front. To get to the museum, go into King's Saddlery, then walk to the back, out the door, across the alley, and into the back store. Everyone is friendly and will happily point you in the right direction if you get lost.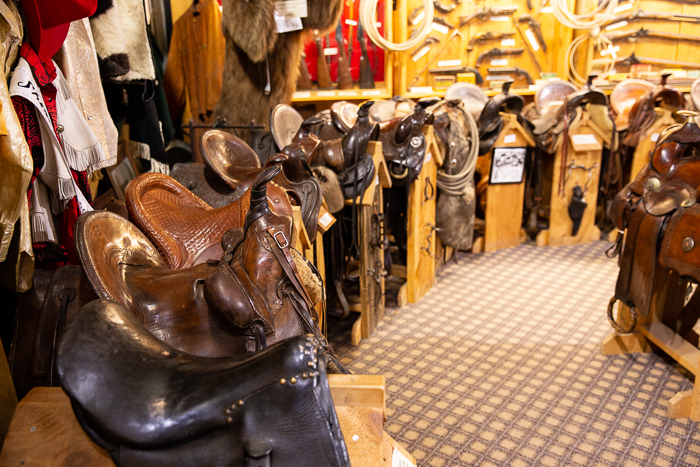 Surf Wyoming and Big Horn Design Studio:
Surf Wyoming is  a fun shop where  you can pass some time picking up souvenirs. With local made pottery, great hats, and even the fun "Wyoming as Folk" merchandise this is a great shop to pick up a momento to remember  your trip by. 
The history: In 1999 two Wyoming natives tried river surfing. And the brand started, focusing on everyday outdoor gear and fun clothes for the outdoor enthusiast.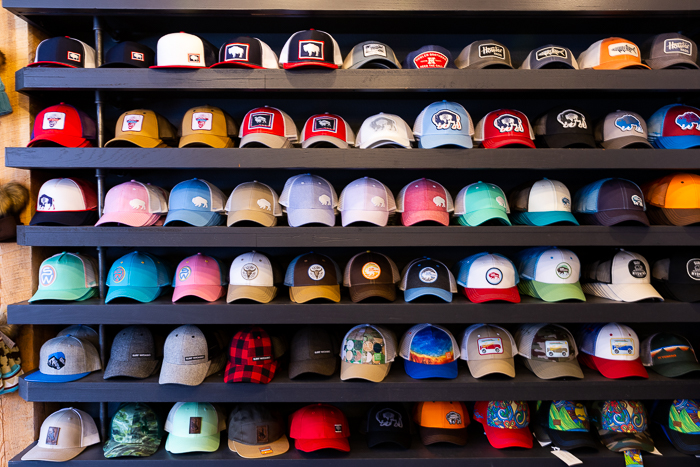 Red Bison Studio:
While doing your shopping, do not miss Red Bison Studio. Stephen, art teacher turned studio owner makes beautiful pottery featuring the state symbols (flower and horse), as well as other Wyoming inspired designs. His studio is bright and lovely, just like the owner. 
You can take a class or simply pick up a beautiful piece of pottery to bring home and enjoy! 
When I was visiting Stephen was more than happy to show me around, even allowing me to step into the back and check out the kiln, the projects some of his students were working on and more. It was a pleasure to visit, and I can't wait to go back and get more pieces of his beautiful pottery!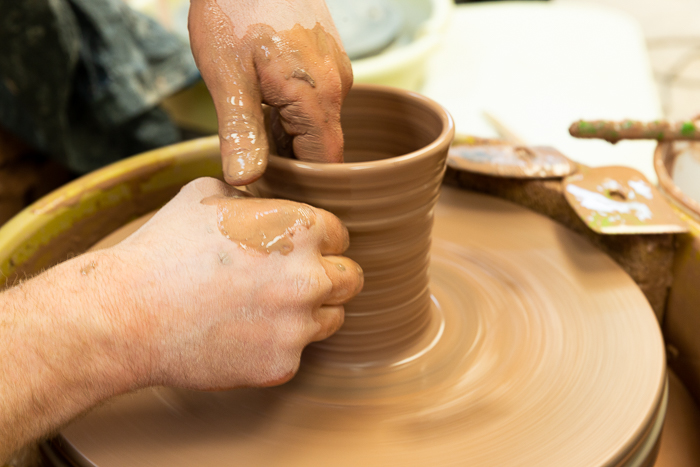 The Brinton Museum:
The Brinton Museum, located in the foothills of the Bighorn Mountains, is the perfect place to see 19th, 20th and 21st century Western and American Indian Art. This lovely museum also offers guided tours of the historic ranch house, iconic, historic, and contemporary Western art, and an old-time leather workshop. Plus so much more. This is a great stop. 
Trail End State Historic Site:
I did not get a chance to visit, but here is what you should know: Built in the Flemish Revival style, the 13,748 square foot mansion known as Trail End provides an intriguing glimpse into life during the period 1913 to 1933. Open every day of the week from 1:00 p.m. to 4:00 p.m.
The Mint Bar:
Need a drink? Visit The Mint Bar, which has taxidermy galore, a great glimpse into western history, and a fun atmosphere.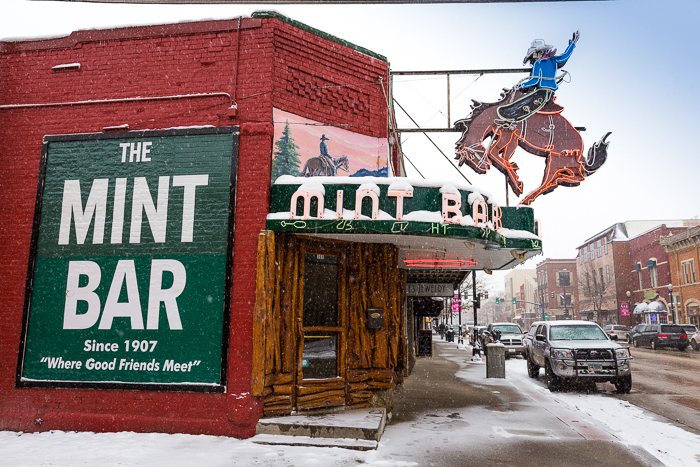 After a fun day exploring Sheridan, rest your weary bones in the charming, Historic Sheridan Inn. This inn is one of the original hotels in Sheridan, WY. It was constructed in 1892. And guess who the original concept is credited to? William F. "Buffalo Bill" Cody, who was a part owner,  directed hotel management, and even auditioned new members for his touring company show from the front porch.
This charming Inn has 22 rooms, and each one has been designed to reflect on "Buffalo Bill" and key characters from his life. The Ned Buntline room, for example, was fashioned after the author who wrote the stories of Buffalo Bill. And the Calamity Jane room is set up for the sharp shooting woman of the West!
It is a fun place to stay to immerse yourself in the times and histories of these people in the furnishings, art, and artifacts. Such an interesting and unique place to stay.  
One thing to note: The rooms are historical, which means there is no TV in the rooms.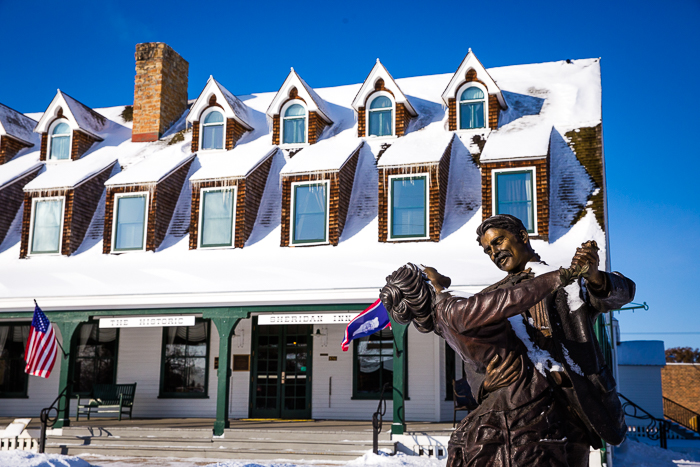 As you can see, Wyoming has a lot to offer by way of entertainment, history, and dining. So whether you are passing through on your way to or from Yellowstone of Mt. Rushmore, take some time to take in Sheridan, Buffalo, Gillette, and Casper! 
To learn more about all that Wyoming has to offer, be sure to visit TravelWyoming.com
More Places To Travel: