This post contains affiliate links, see disclosure for details.
I don't drink alcohol, but that doesn't mean I want to celebrate the holidays without a fun drink. So I decided to use Canada Dry Ginger Ale® and 7UP® to create 2 super easy, very tasty, in fact, totally delicious, fun drinks. With a bonus that they are both kid friendly and adult approved. Oh, and did I mention budget friendly? Basically they are perfect for a holiday party!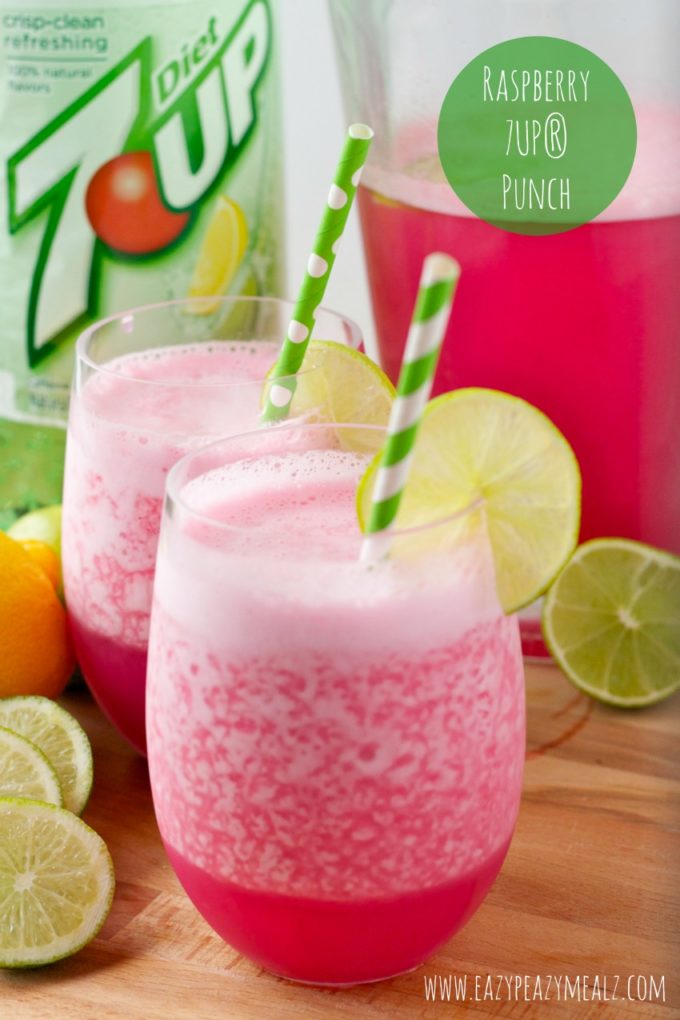 When I was growing up my mom used to make us 7UP® floats with sherbet in them! I loved them, and have carried on the tradition on special occasions with my kids. We all love them, and so I thought the same idea could be applied to a holiday party punch bowl for a light, refreshing, and easy to make beverage.  Instead of making individual floats, I could make a punch!
So I picked up 7UP®, raspberry sherbet, and some fresh limes and lemons, and whipped up this little beauty.
It is ridiculously easy to make. Basically using a food processor or blender put half the tub of sherbet in with ¼ the bottle of 7UP®, and a tablespoon each of lemon and lime juice. Then blend. Then dump in your punch bowl, and do the same with the other half. Then pour the remaining half a bottle of 7UP® over the top, give it a good stir.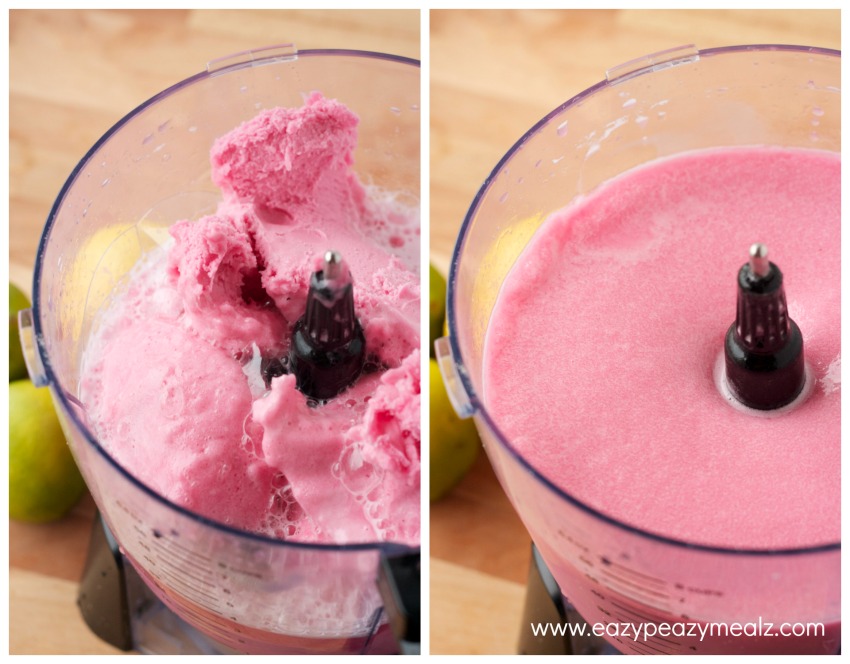 Trust me, every kid at your party will love this slushy, refreshing, drink!

Raspberry 7UP® Punch
Ingredients
2 L 7UP® or Diet 7UP®
½ gallon Raspberry Sherbet
2 Tbs lime juice
2 Tbs lemon juice
Instructions
In a blender or food processor mix together the sherbet and half the bottle of 7UP®, with the lemon and lime juice
Stir in remaining 7UP®, and serve cold!
Notes
*Fresh squeezed lime and lemon juice is best, but bottled works too
*I always split this into 2 batches so my food processor can handle the capacity without 7UP® spraying all over the place, but you can mix it by hand, or in a large capacity blender as well.
A Food Processor is my FAVORITE kitchen tool. I use it literally daily. You can find some awesome options
here
. I used an 8 cup processor to make this punch, but have considered getting a 12 cup processor or bigger so I can make it all in one go.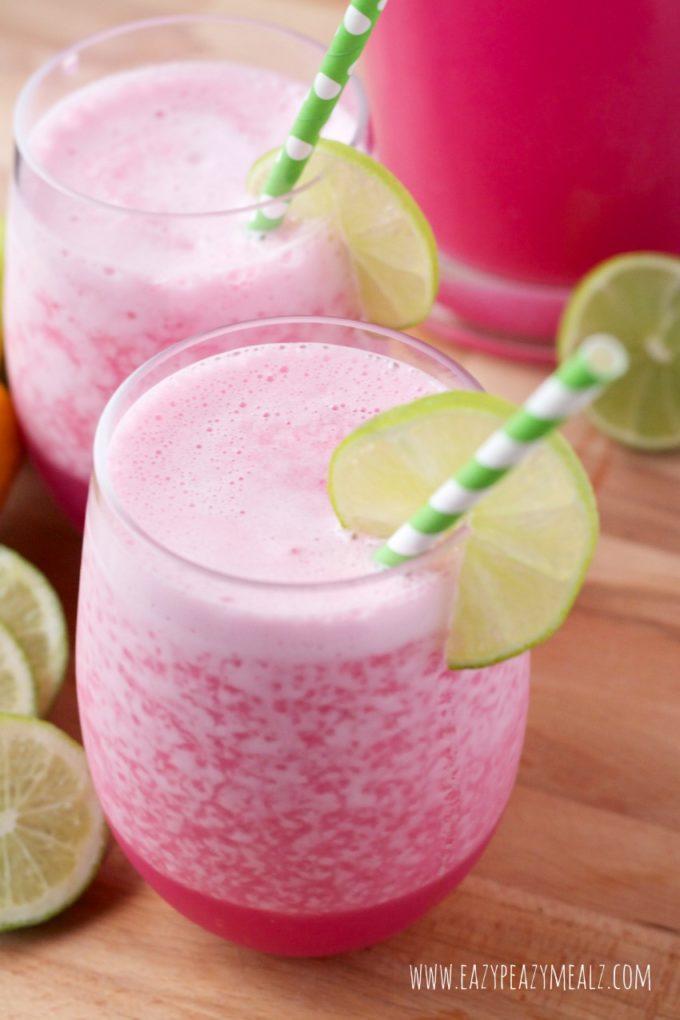 The Raspberry 7 UP punch is a family favorite. However, if you want a little more sophisticated, and little less pink drink to serve, you definitely don't want to miss the Canada Dry Ginger Ale® Lemonade.  This is even easier to make as it is simply the combination of Canada Dry Ginger Ale® with your favorite lemonade, or fresh squeezed lemons.  Then you can garnish with more lemon, and serve for a festive, beautiful beverage.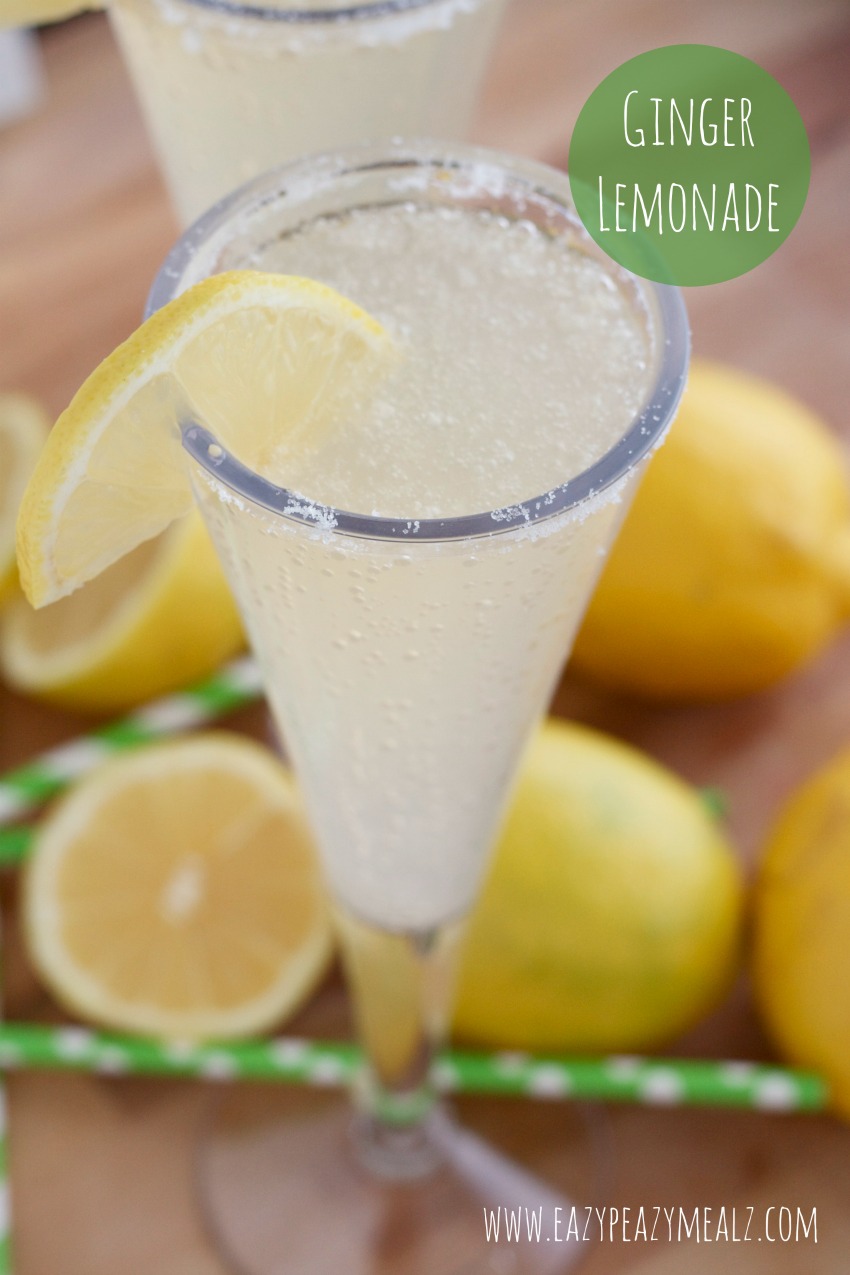 There is just something about ginger and lemon that go so well together, and when you add the element of a carbonation, and get a sparkling ginger lemonade, it is awesome!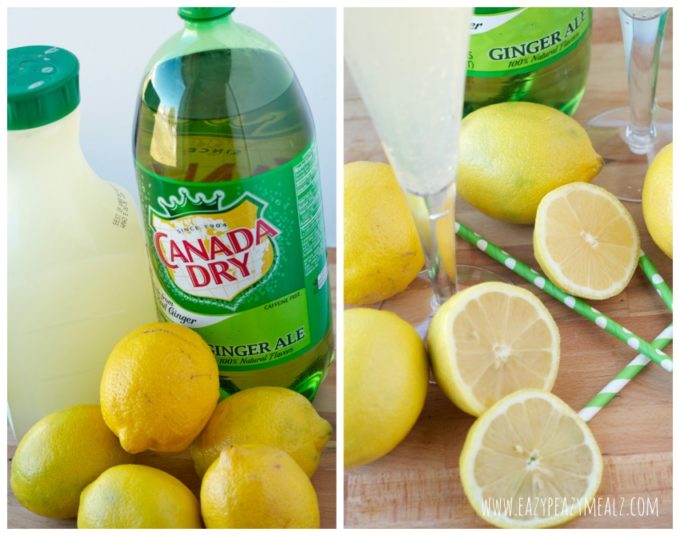 Canada Dry Ginger Ale® Lemonade
Ingredients
2 L Canada Dry Ginger Ale®
2 L Lemonade of choice
Garnish
Instructions
Mix the two together, put in a pitcher, and garnish with lemon slices and serve chilled or over ice!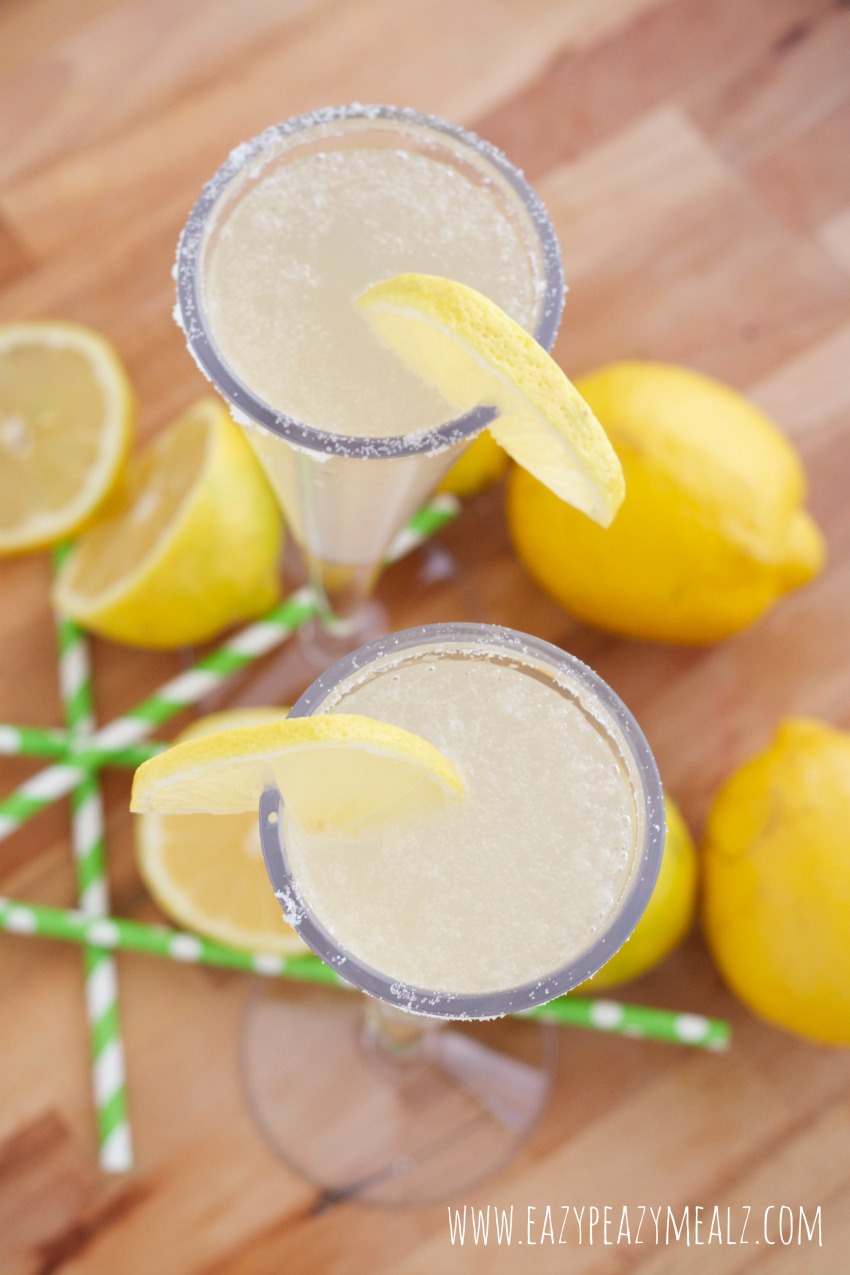 Wouldn't this Ginger Lemonade make the perfect kid-friendly party drink or New Year's Eve beverage? Not only is it totally fun and delicious, but also less expensive then buying bottles of sparkling cider for the kids!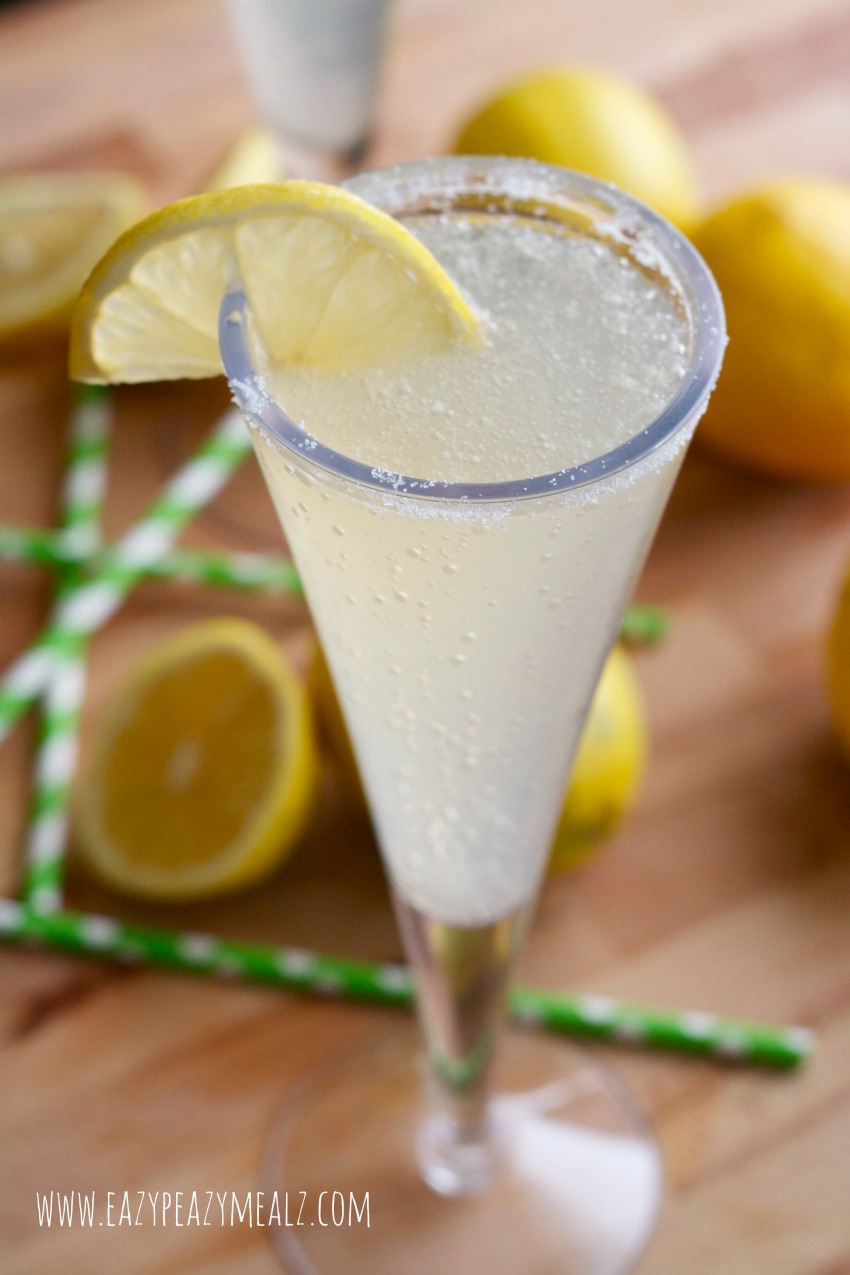 Now I have shared 2 of my favorite kid-friendly holiday beverages, I would love to hear what your favorites are. Share in the comments or on Facebook!
If you love easy drinks, be sure to try this Blackberry Mint Spritzer, it is yummy and only 3 ingredients!