Make after school snacking easier with creamy, fresh roasted Jif® peanut butter layers partnered with chewy, crunchy granola in a protein packed bar and convenient packaging!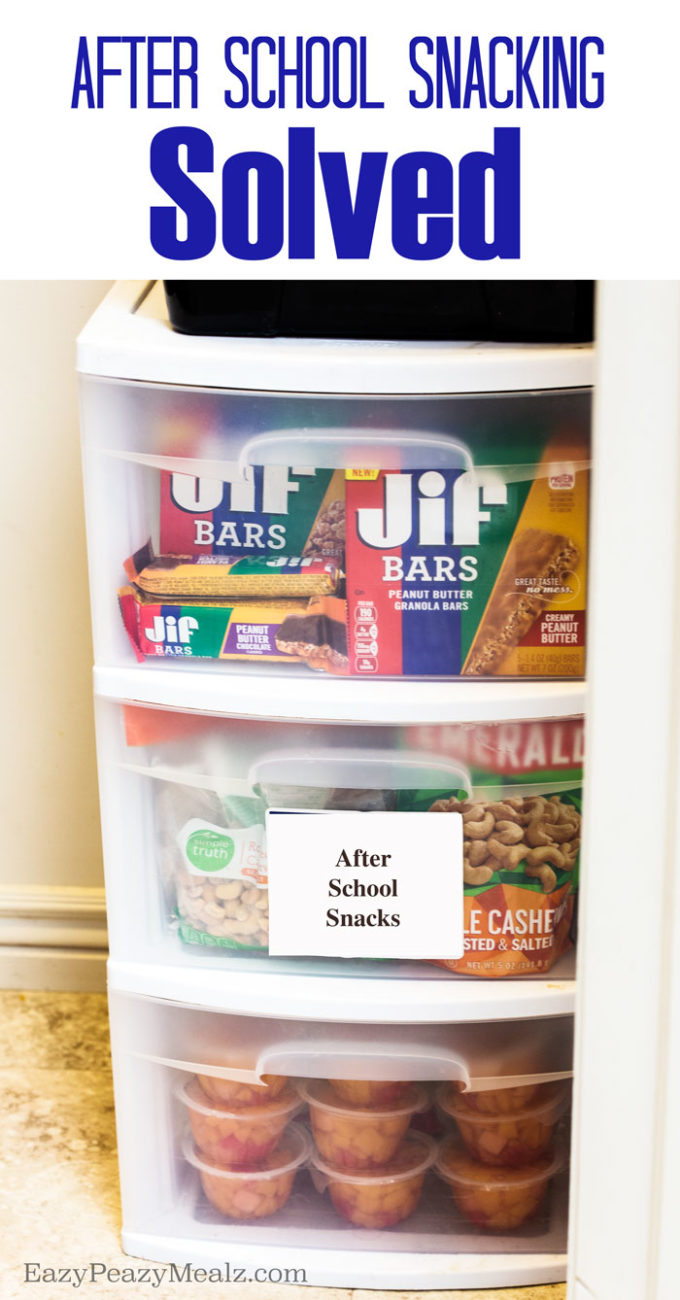 Creamy or crunchy, peanut butter makes everyone in my family happy, and letting my 4 kids take care of their own after school snacks makes this mom even happier.
I have enough to do, so trying to figure out what exactly my kids want in their bellies after school is just an exercise in frustration. I remember how hungry I was after school every day, no matter how big my lunch was, so I am not exactly annoyed that they are hungry, just that it takes SOOOO long to figure out what they want to eat. Usually they want a treat of some kind. And obviously that is no good. And then it becomes a negotiation to try and determine what they will eat that I will be okay with.
I call it the after school snacking dilemma.
And I was pretty sick of it. Anyone else deal with this? No, just me then! Okay.
Well, in case one of you moms or dads out there ever deals with not knowing what snack to give your kids after school, I thought I would share my solutions for solving the dilemma and making everyone happy! We have after school snack bins. One in the pantry, and one in the fridge.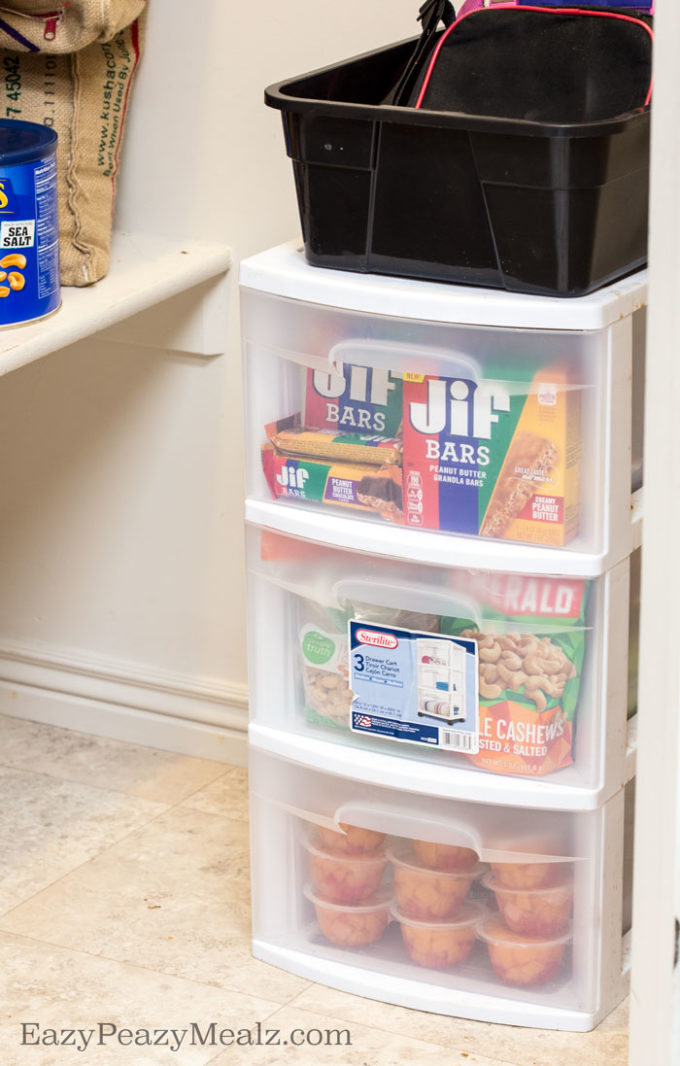 I get to choose what goes in the bins. Then the kids get to choose what they want from the bins for their after school snacks. They don't have to ask me if it is okay. And I don't have to try and read their minds.
It sounds simple enough, right? But the key to a successful after school snack bin is having options both mom and kid are happy with.  I am the one responsible for keeping the bins full. And while I would love to say it is always filled with homemade, healthy options, that is just not our reality. So instead I look for easy options that offer my kids something fun and tasty, have some protein and nutritional value, and that keep for a while, as I don't want to have to think about the snack bins often.
Our fridge bins contains fresh fruits and veggies, cups of Jif® peanut butter for dipping apples and celery into, cheese sticks, and when I get around to it, homemade things like chia pudding cups.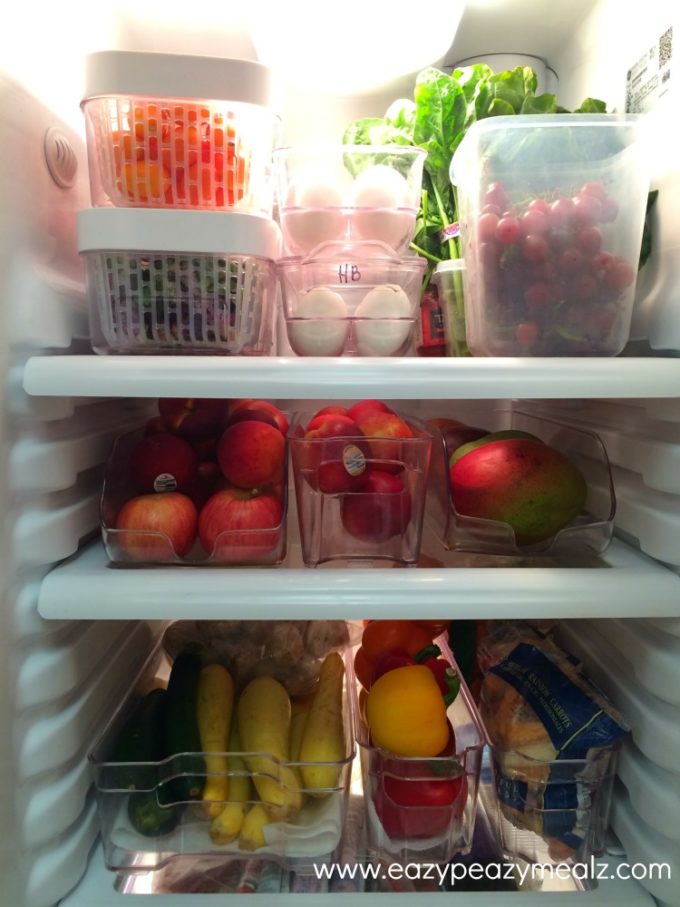 Our pantry bin has granola, trail mix, dried fruit, nuts, apple sauce pouches, fruit cups, and Jif® Bars!
One of the items my kids have been very happy with are Jif®  Bars. They are a new granola bar, but are available in grocery stores nationwide. I think the reason my kids like them so much is they taste awesome. They offer that creamy, smooth, taste of Jif® peanut butter in a convenient on the go bar form. And they come in three flavors, something each of my kids can enjoy: creamy, crunchy, and with chocolate.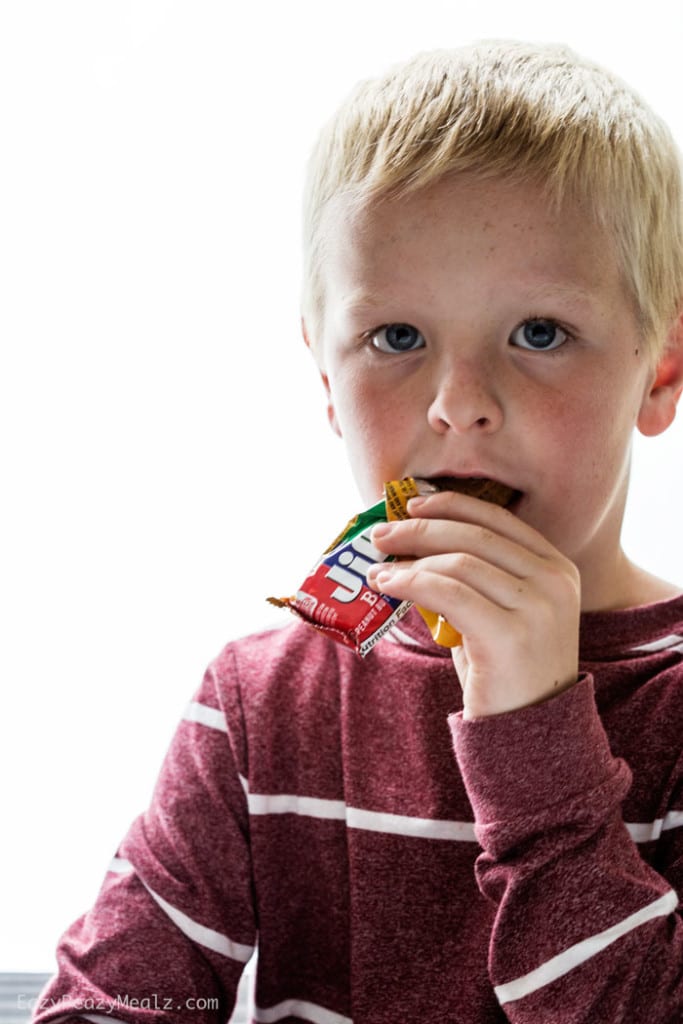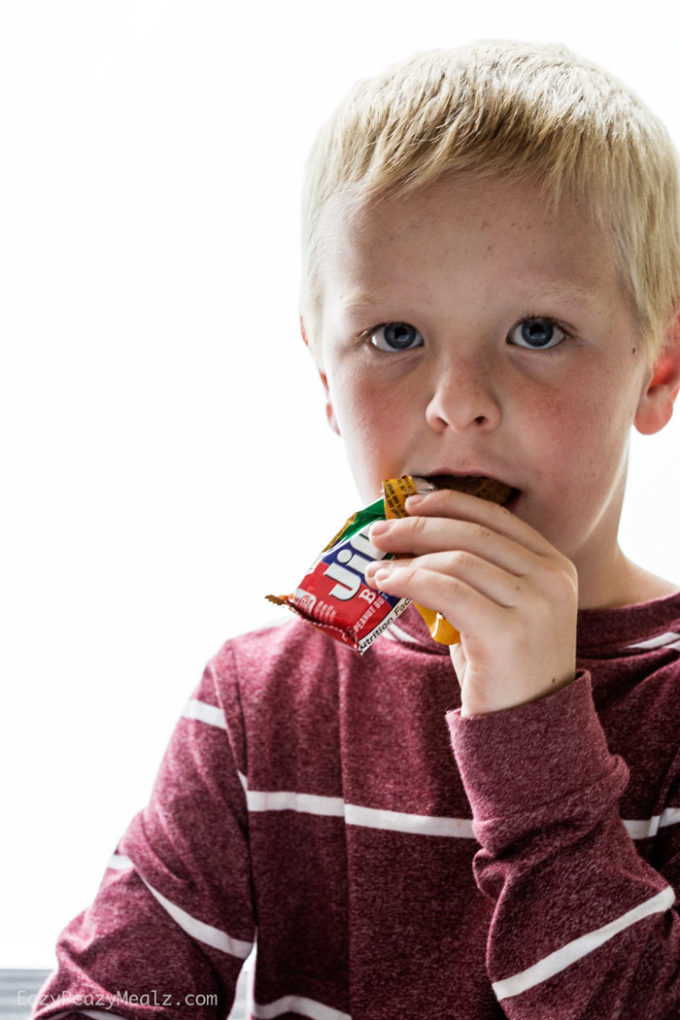 I don't mind my kids eating them, even my picky eater, because Jif® Bars have 7-8g of protein each, which means they stick with the kids for a while, and I don't have to hear them whining about needing another snack a few minutes later. Plus, we are big peanut butter lovers at this house, so I will snag one for myself from time to time when I need an energizing snack on the go. I love Jif Bars, for after school snacks. What are your favorite after school snacks? How do you solve the after school snacking dilemma?
10 After School Snack ideas
Jif Bars- Obviously! The new Jif® Bars as a quick, conveniently, and ultimately tasty option for after school snacking.
Popcorn, with flavor shakers
Granola or Trail Mix
 Giveaway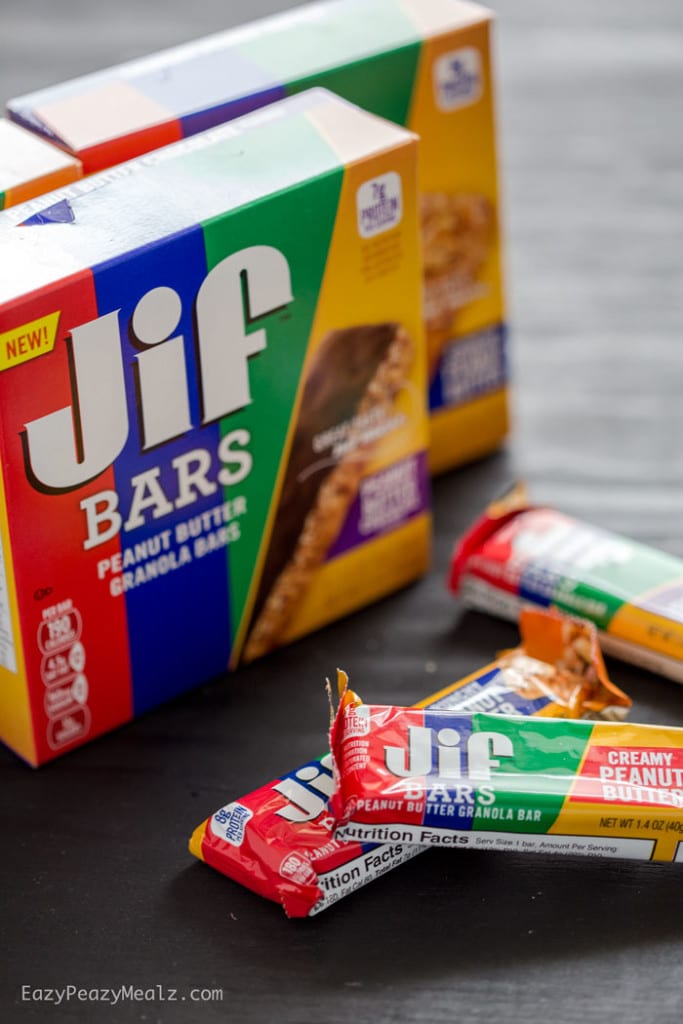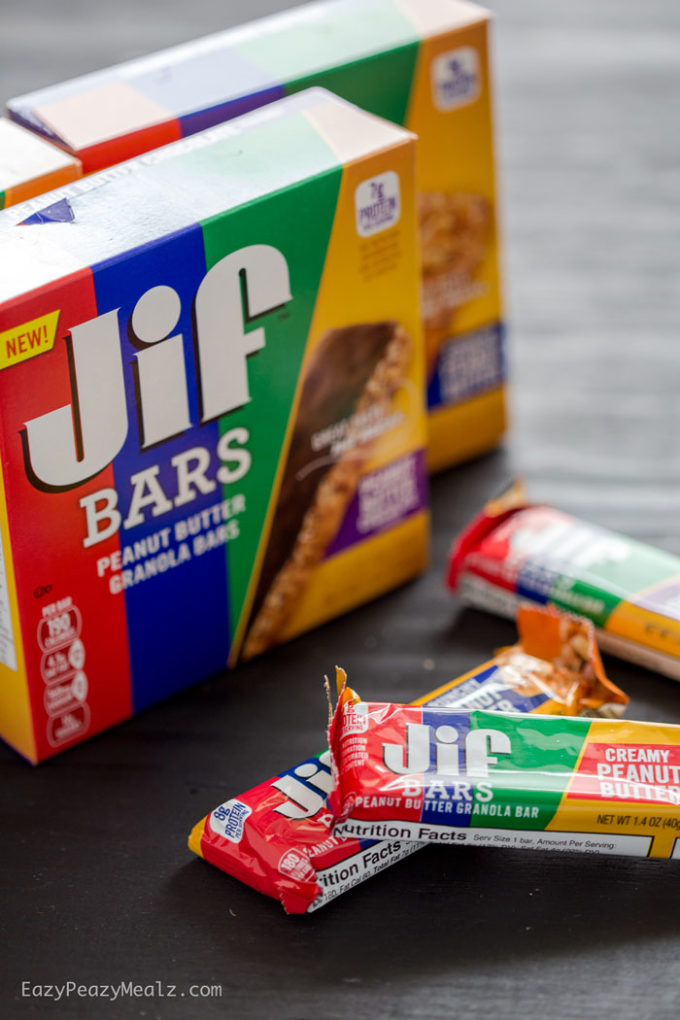 Want to try these Jif Bars for yourself? I am giving away Five Prize Packs, each prize pack will include one box of each Jif bars flavor. There will be five winners.  Enter below:
a Rafflecopter giveaway

I was selected for this opportunity as a member of Clever Girls and the content and opinions expressed here are all my own.
#PeanutButterHappy #ad