This is a sponsored post, written as part of the Mom it Forward Influencer Network in partnership with P.F. Chang's Home Menu, all opinions are my own. #wokwednesday
Asian Inspired Roasted Veggies are easy to make on a sheet pan, are prepared with ingredients you likely already have in your pantry, and are the perfect accompanying dish to P.F. Chang's Home Menu skillet meals. So make your Wok Wednesday great by firing up the wok for the Honey Chicken, and the oven for the veggies, and you will have a great tasting meal in no time at all.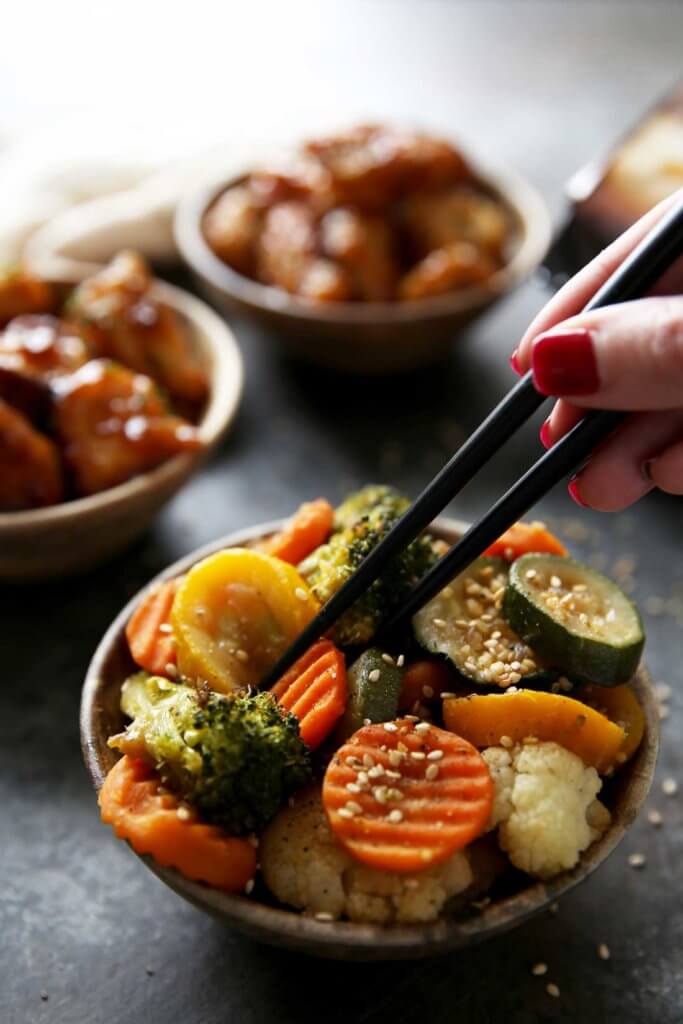 Do you ever look at the families you see online and think they have it all together? And wish you could be more like them. People comment pretty frequently to me that they wish they got to eat as well as my family eats, or go on as many amazing adventures. And I always laugh a little because the reality is my family often eats leftovers, reheated, and cold meals because I have to photograph the food before they can eat it.
We hit up the drive through more often than I care to admit, and love that we can save our pizza order online so it is as easy as a click of a button. We lead a hectic life with active and involved kids, and two full time jobs, so I am always looking for ways to shake things up, and get great tasting meals on the table without too much hassle. And lately, I am so grateful for P.F. Chang's Home Menu frozen meals and appetizers. They are so easy to keep on hand, as they are frozen, so I don't have to worry about them spoiling before I get around to preparing them.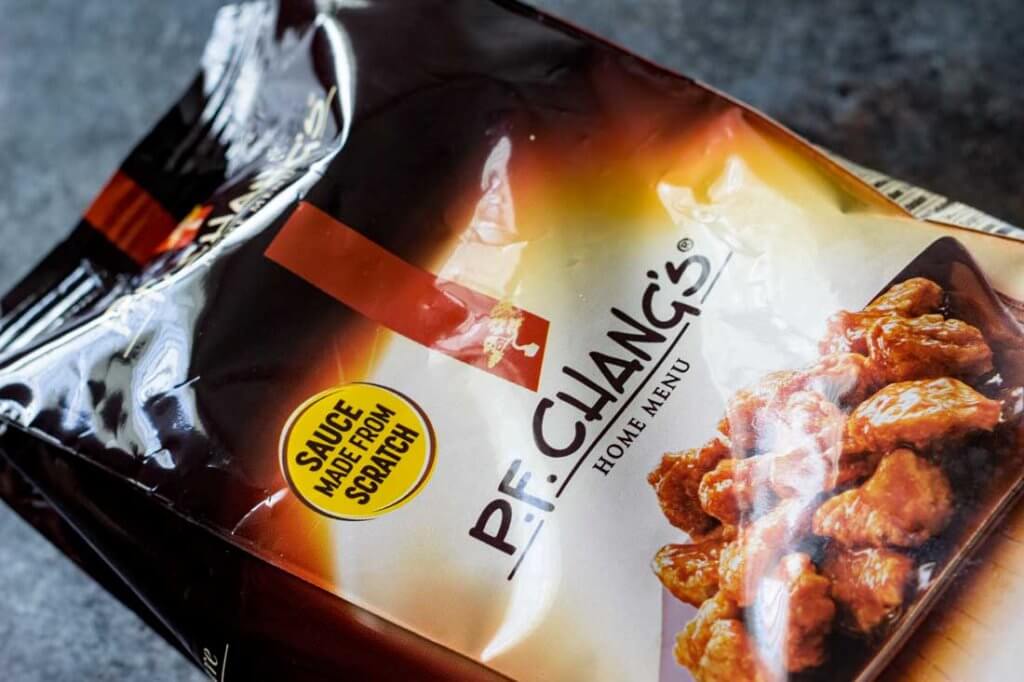 They are made with authentic, made-from-scratch sauces and vibrant veggies. Tthey used to only have the size that would feed like two people, but the P.F. Chang's Home Menu family size Orange Chicken and Chicken Fried Rice skillets launched in January 2017, giving larger households a convenient way to enjoy P.F Chang's at home. For more information, visit http://www.pfchangshomemenu.com/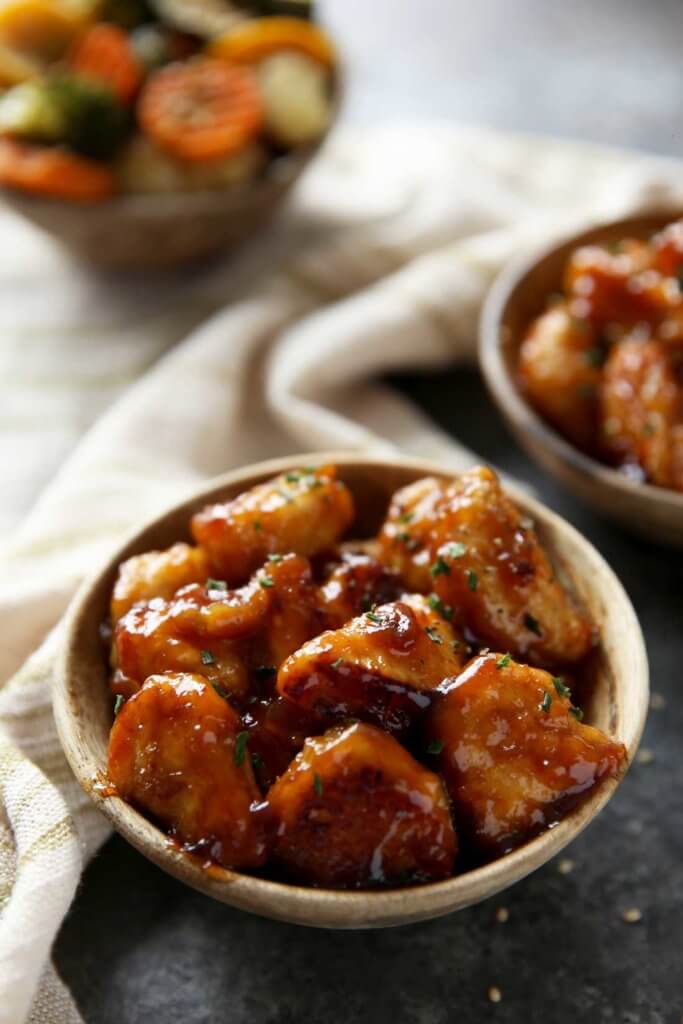 Now, on busy Wednesday nights, we can have a Wok Wednesday, and ignite our Asian food cravings with P.F. Chang's Home Menu's restaurant quality meals and an awesome, and equally easy side dish of Asian Inspired Roasted Veggies. 
These veggies are the perfect side dish for the P.F. Chang's Home Menu items because they are also from veggies that are kept in the freezer, and require few dishes, and very little effort. With just a few minute's prep time, I get a great tasting, easy dinner I can feel good about. In fact, they taste so good, even my veggie hating kiddos will gobble them up alongside some great Honey Chicken!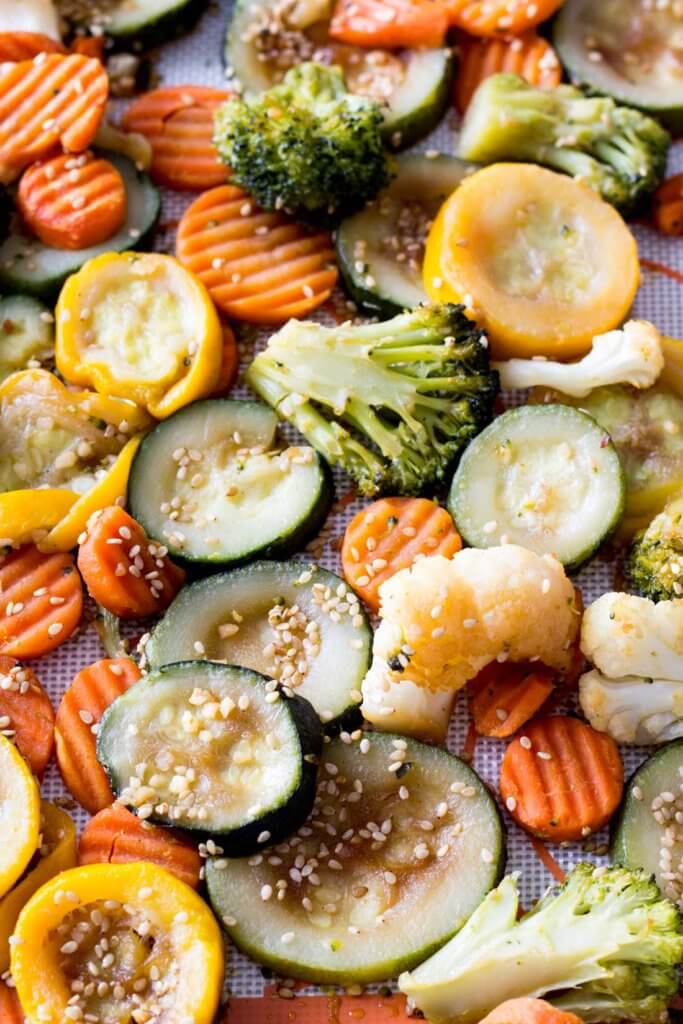 Our favorite item is the Family-Size Orange Chicken. It is made with real Orange Peel and other carefully selected ingredients that allow caramelization of the sauce, replicating the wok cooking process. I just toss it in my wok for 13-15 minutes, (following package instructions), and it comes out caramelized and delicious. 
For more Wok Wednesday inspiration, visit www.pinterest.com/pfchomemenu using #WokWednesday
I'm also hosting a giveaway! See below for details:
The giveaway prizes will be:
Grand Prize Winner: $500 Grocery gift card & Wok
Runners-Up: $100 Grocery gift card & Wok
Enter through the Rafflecopter below.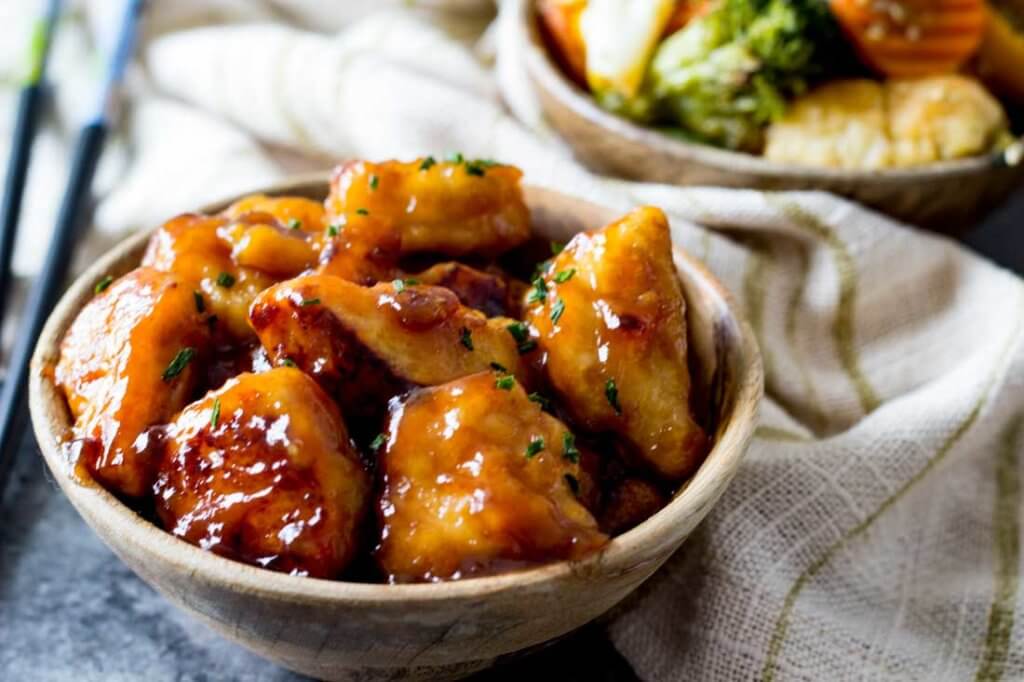 Ingredients
5-6 cups frozen Veggies
1 TBS olive oil
2 cloves garlic, minced
2 1/2 TBS soy sauce
2 TBS brown sugar
1 1/2 TBS sesame oil
1 tsp rice vinegar
1 tsp Sriracha
2 tsp sesame seeds
Salt (a pinch)
Pepper
Instructions
Preheat oven to 425 degrees F.
Put a Silicon Baking Mat or Parchment on the sheet
In a small bowl, whisk the soy sauce, brown sugar, sesame oil, rice vinegar and hot sauce together, and set aside.
Place frozen veggies onto a single layer on the baking sheet, and lightly drizzle with olive oil. Another alternative is to use cooking spray on the sheet before hand.
Sprinkle with a little salt, and minced garlic.
Bake for 20-25 minutes, or until tender, bake uncovered.
Remove from oven, and gently toss in the soy sauce mixture.
Sprinkle with sesame seeds, and enjoy!
7.6.4
921
https://www.eazypeazymealz.com/asian-inspired-roasted-veggies/
Don't forget to pin to your Mid-Week Meals board on Pinterest:

Get EZPZ Updates In Your Inbox!