This is a sponsored conversation written by me on behalf of Subway. The opinions and text are all mine.
A delicious Italian Hero sandwich stuffed with hearty meat, provolone cheese, fresh and flavorful veggies, and dressed with oil and red wine vinegar and a touch of Mediterranean oregano. This sandwich offers authentic Italian flavors and quality ingredients. And the best part, you don't even have to make it yourself, because it is Subway's new Italian Hero sandwich.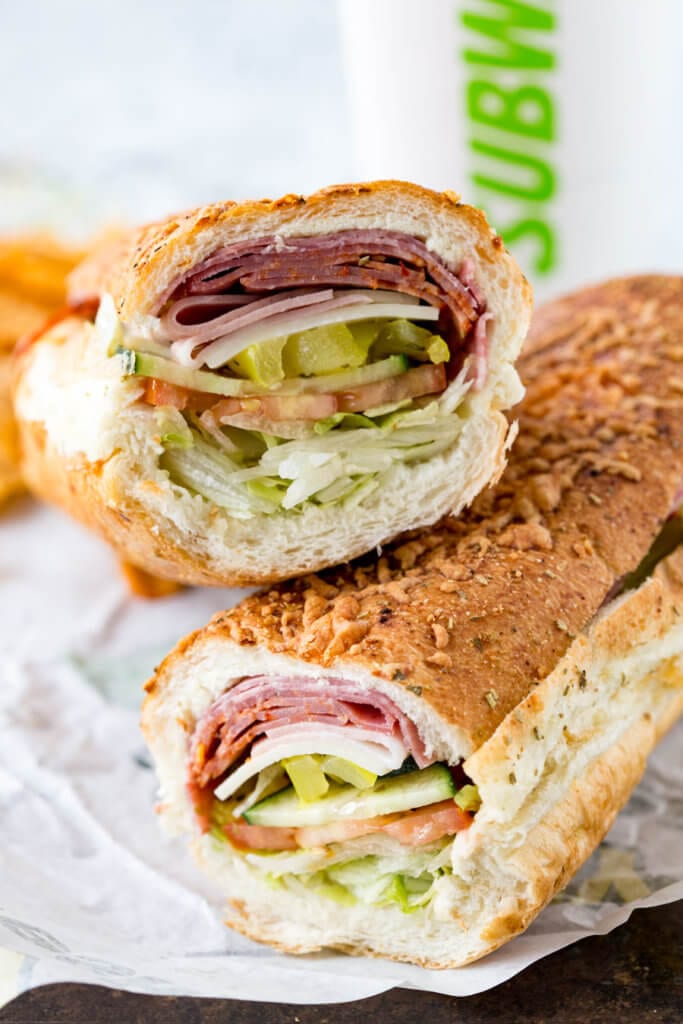 Ok, no recipe for you today, but this post is about food! Really good food. My husband and I both work a lot, and we both travel a lot.  So when we are both in town at the same time we like to go out for a lunch date. The evenings are tricky because our kids have so many activities.  During the day when they are at school we can slip out and grab a bite, chat, and enjoy one another's company.
Recently, we were both getting ready to go out of town and had long to-do lists.  The hubby ran out to get the tires replaced on the good old minivan in between loads of laundry.  I edited videos, and worked on getting everyone packed for an upcoming trip. Together we cleaned and between laundry and dishes, we realized we needed to get something quick to eat, and take a minute for ourselves. So we decided to head to Subway.
And we both ordered the Italian Hero.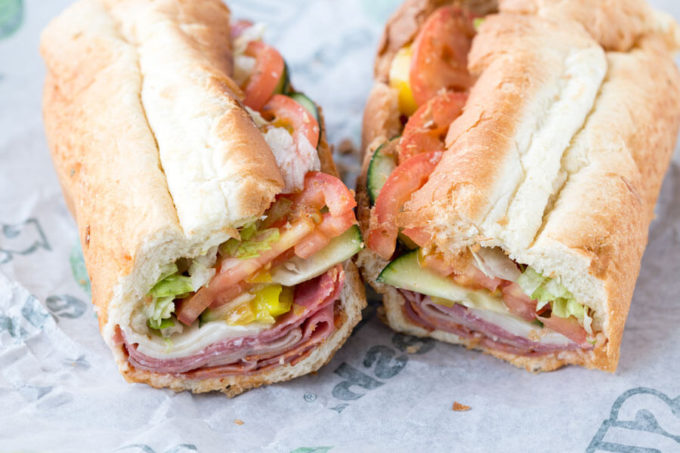 For a limited time Subway has an Italian Hero Sandwich that offers authentic Italian flavors from delicious meats like:
Capicola
Mortadella
Genoa Salami
How The Meats Are Made
Last year I was visiting Italy and got to learn all about the ways they create their delicious meats. Capicola for example is a cured pork. At Subway it is hand-trimmed, smoked, and slow roasted, and is seasoned with some traditional Italian spices, black pepper and paprika. Mortradella on the other hand is seasoned and cured with the same traditional Italian spices, but also with garlic, and cracked pepper. And Genoa Salami (Fun fact: Christopher Columbus is from Genoa) is prepared in the old world traditional way: dry cured with a hint of garlic and a touch of wine.
I got mine toasted and my husband got his un-toasted. And boy were they good! I know Subway is committed to better ingredients and quality, and flavorful sandwiches.  But I had forgotten just how delicious that fresh baked bread layered with lots of meat, cheese, and veggies really is. With the layers of authentic Italian meats, provolone cheese, all my favorite veggies, oil, red wine vinegar, and Mediterranean oregano, it was like my tastebuds took a vacation. And not having to prepare it myself, or do any dishes was like I gave myself a mini vacation too!
If you haven't tried this sandwich yet.  Or want to experience some of the authentic flavors of Italy, then head to your nearest Subway, stat! They are only there for a limited time.
And check out the Build It Better hub on Foodnetwork.com and watch Jeff Mauro's "Better Flavors" video to learn more about the Italian Hero Sandwich.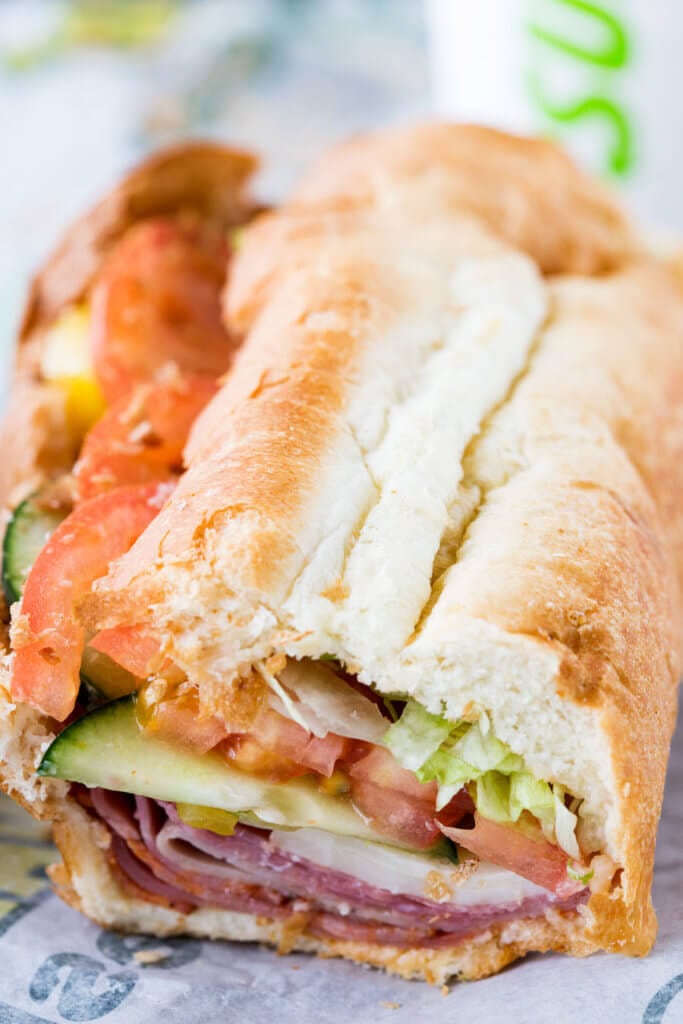 Now excuse me, I think I may have to go and grab another!
If you want some great sandwich recipes to make at home you may want to try some of these:
This is a sponsored conversation written by me on behalf of Subway. The opinions and text are all mine.