Pumpkin Spice Muffins
These simple pumpkin muffins are a cinch to make, absolutely delicious, and full of flavor. These muffins are perfection. Plenty of pumpkin, just enough spice, and not even close to dry, these moist flavorful muffins are perfect for Fall!
I am obsessed with pumpkin, the classic, sweet, and savory: Pumpkin Pie (Classic) Pumpkin Almond Cookies, Roasted Pumpkin Spinach Linguine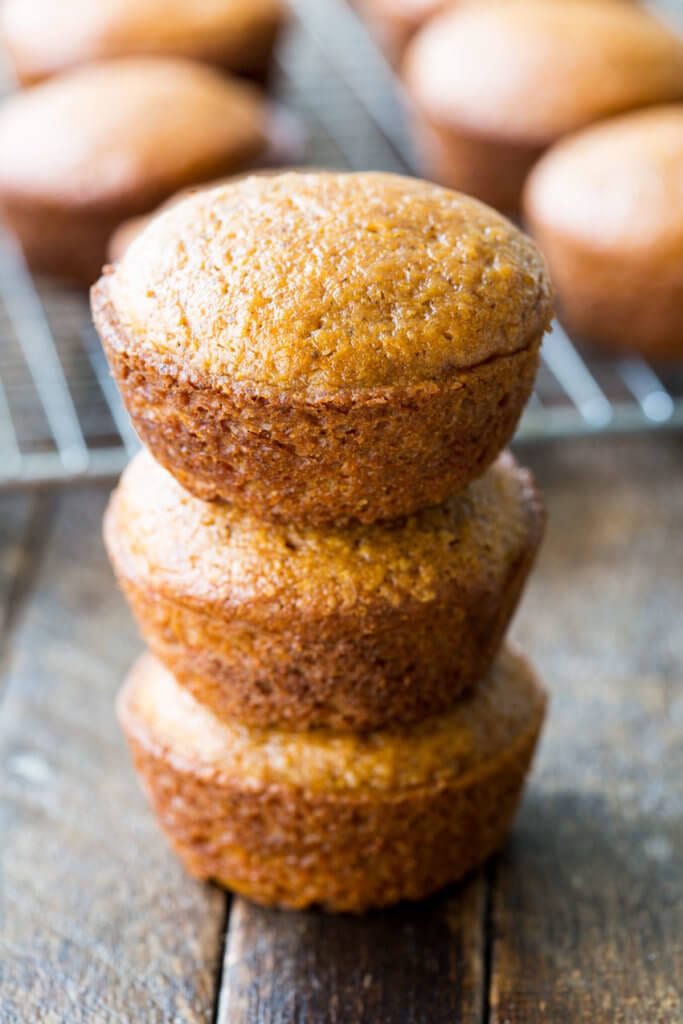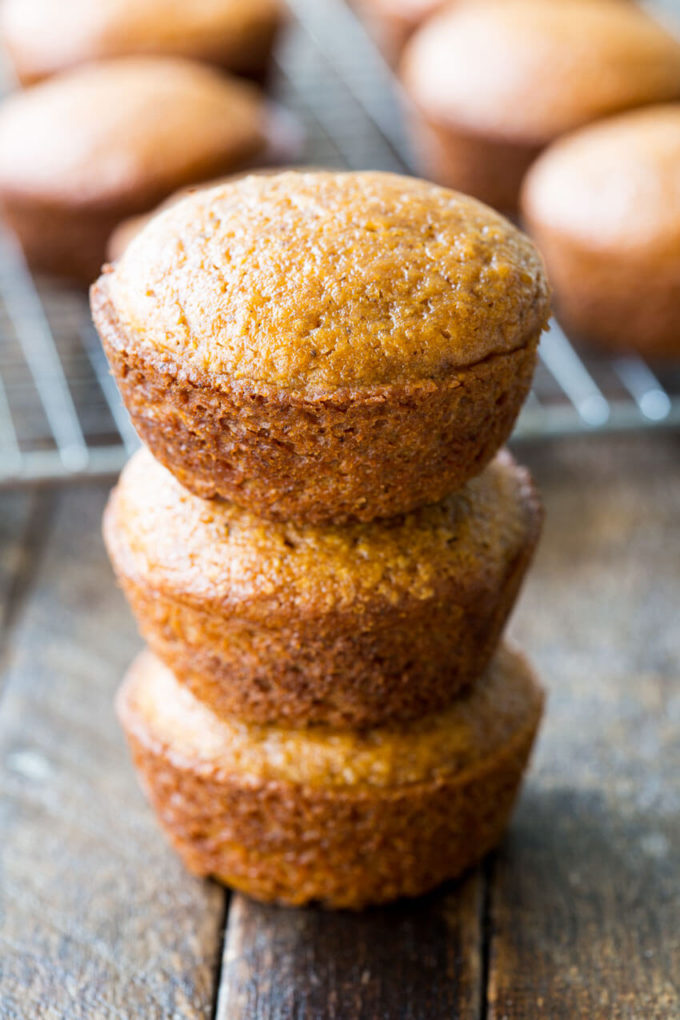 As I prepare for summer to end and the holiday season to begin I have been experimenting with recipes for Halloween, Thanksgiving, and Christmas. Last year I got a ton of cans of pumpkin on sale at Costco. Those huge cans (1 lb 13 oz), for about a buck a piece. I felt like I really scored. The only thing is, I bought too many, and need to use them up before they hit their expiration dates.
My son has asked me all morning to make a "treat", and after putting it off all day long, I decided to finally do as he asked and make something. He thinks it is "cake" and with the amount of sugar in it, it probably is cake. But I want to call it bread. That makes it so it doesn't stick on my thighs, right? Anyway, I wanted to try for a thick, rich pound cake type muffin. And I had sour cream. Which makes rich, thick, moist, and delicious muffins. Let me tell you, Pumpkin Spice Muffins are yummy.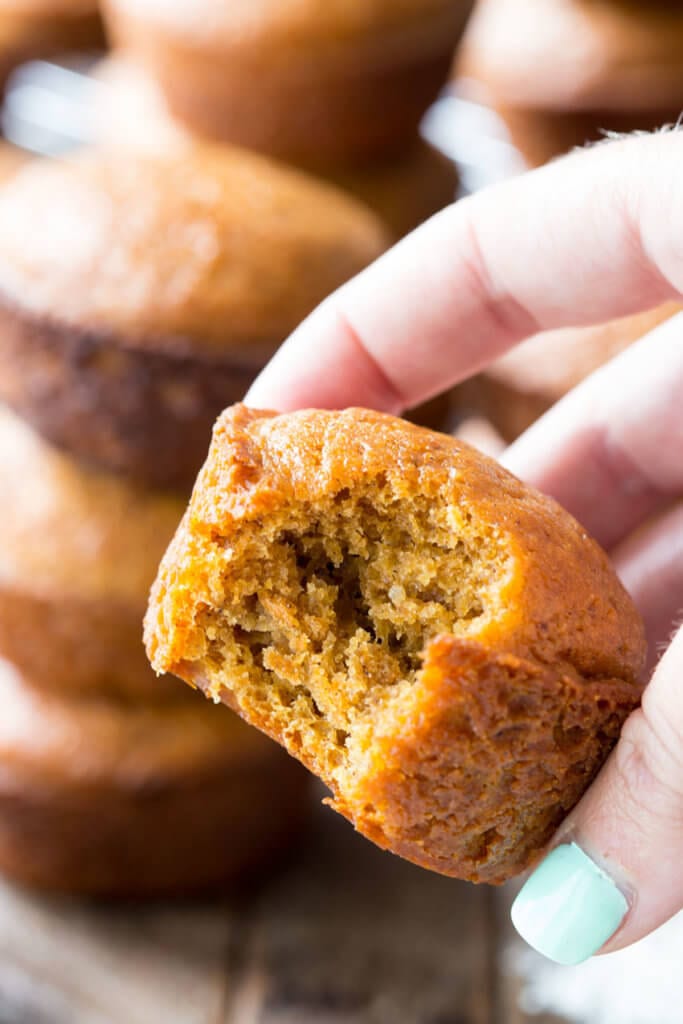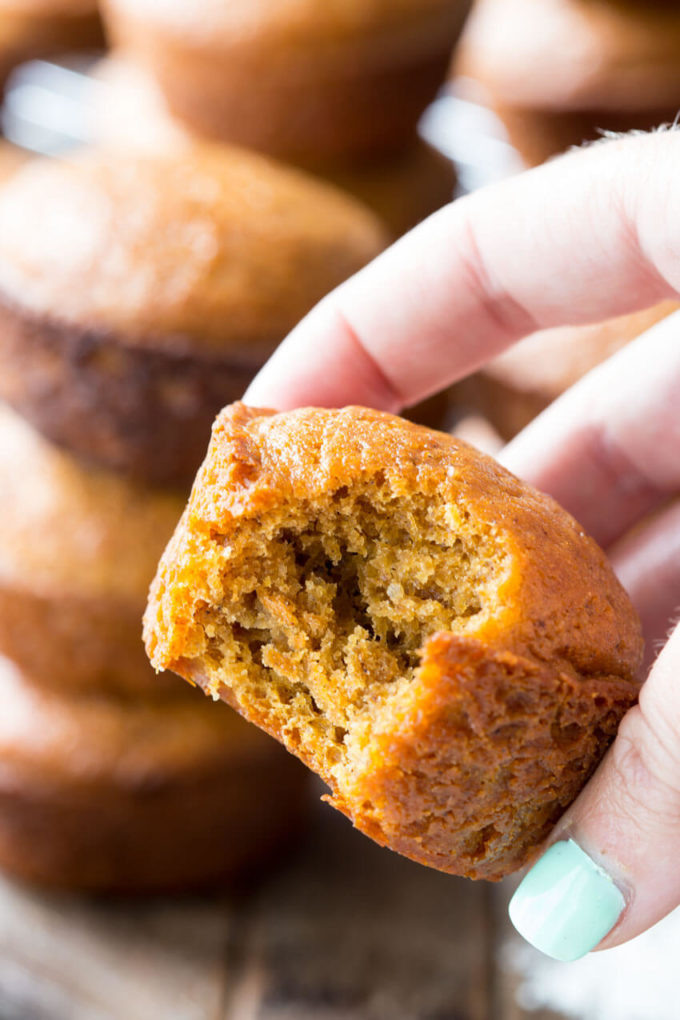 Even though Pumpkin Spice Muffins are dense and delightful, and not the lightweight muffins you might be used to, there is no need to worry, it is still airy! My family loves eating muffins for breakfast. And they don't settle for sub par. But if you don't really want to enjoy this Pumpkin Spice Muffins recipe in muffin form, you can enjoy it in loaf form as a bread.  Using a silicone
or a silicone makes clean up a snap.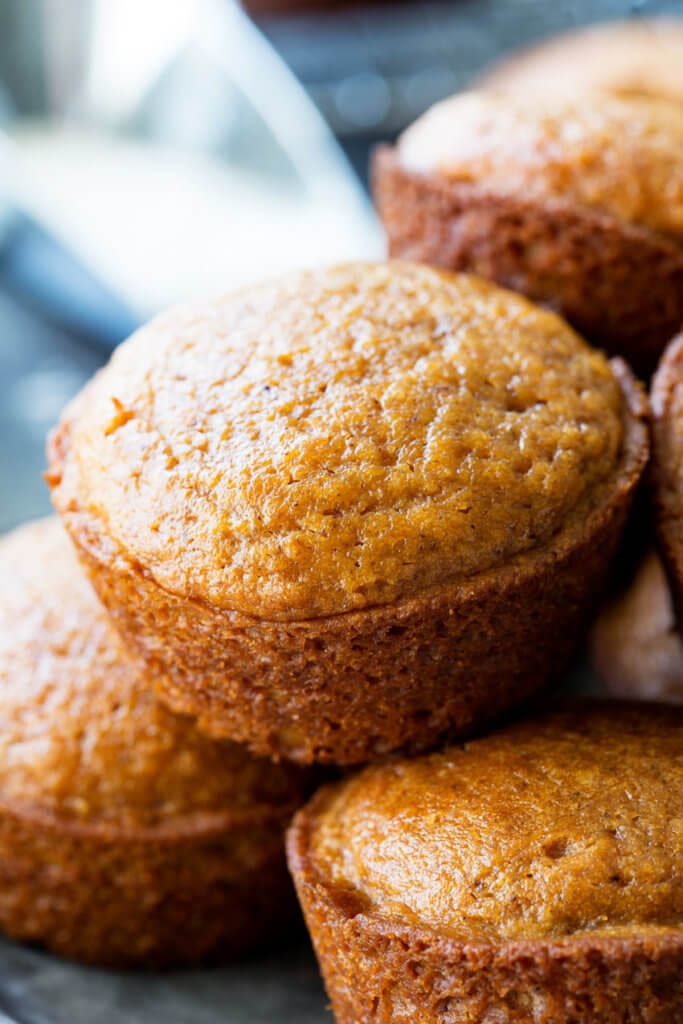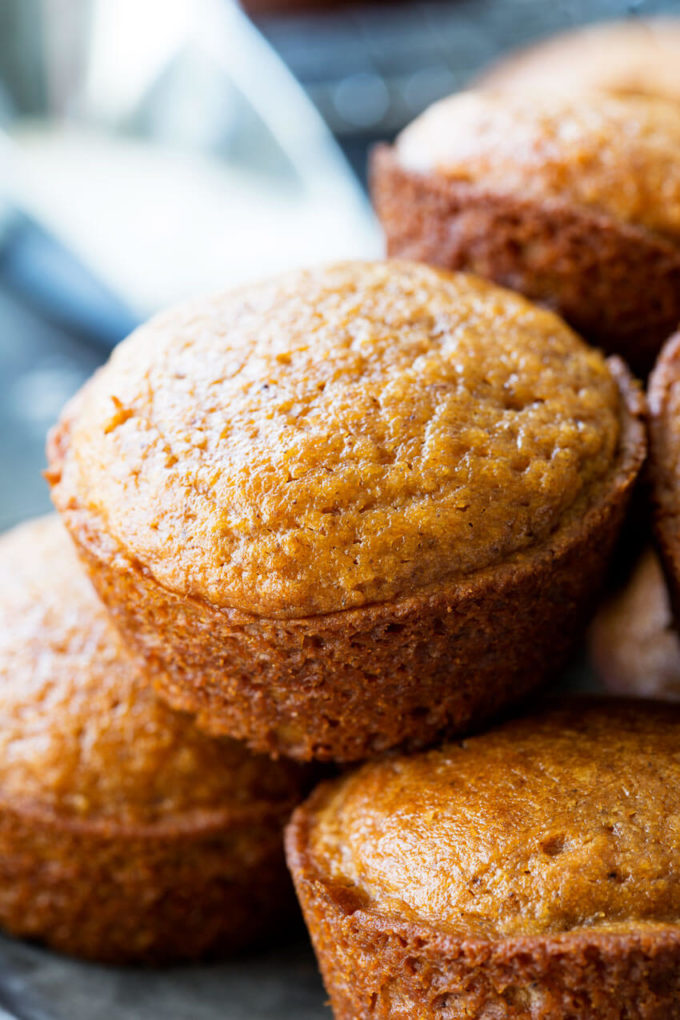 Pumpkin Spice Muffins Tips:
Mix dry ingredients first.
Mix wet ingredients second in a separate bowl.
Combine them. But only stir until mixed, if you over stir the muffins will be too tough, and not nearly as enjoyable.
Don't open the oven while they are cooking, the tops will fall.
Fill only 3/4 the way full, this makes these perfect for snacking and to accompany breakfast foods or lunches!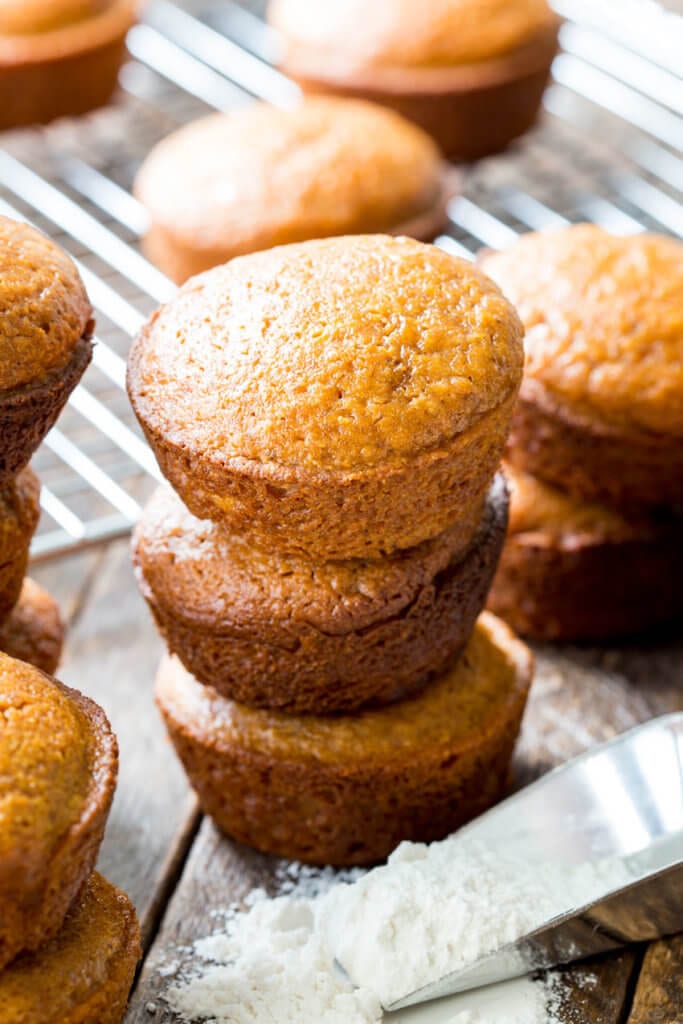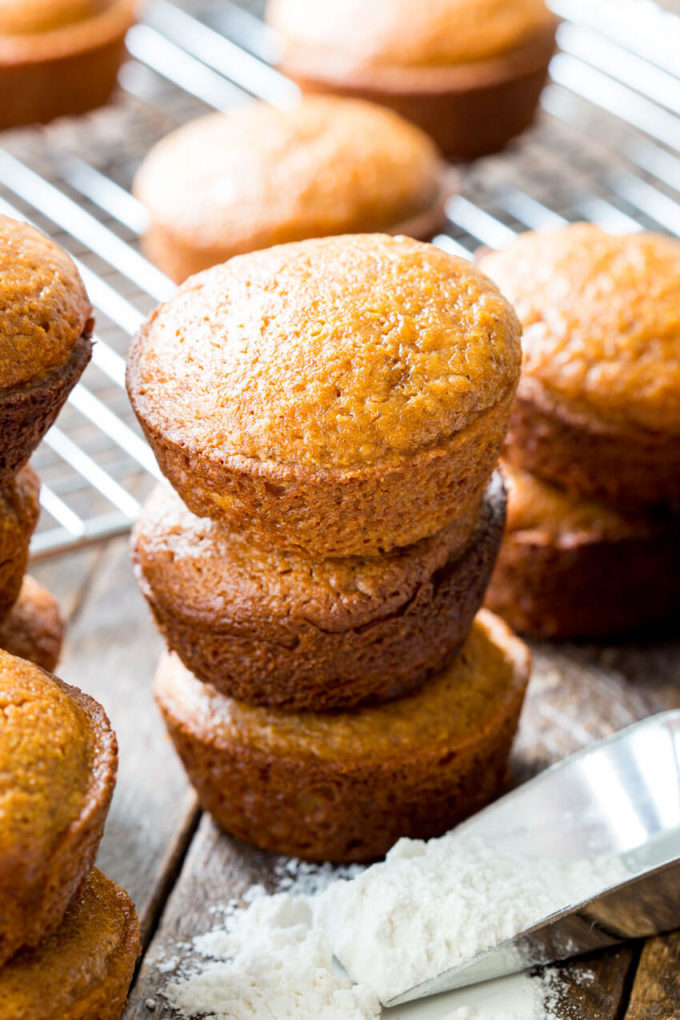 Enjoy your baking!
Other pumpkin recipes that you may enjoy: