The Ultimate Guide To Meatballs, provides a fool proof set of directions for a classic, yet delicious meatball recipe that can be used in any meatball dish, and several suggestions for use.  
Whether you want crockpot meatballs, instant pot meatballs, Swedish meatballs or just simply a meatball that can be eaten with rice, spaghetti, or in a sandwich, this meatball recipe is just what you've been waiting for.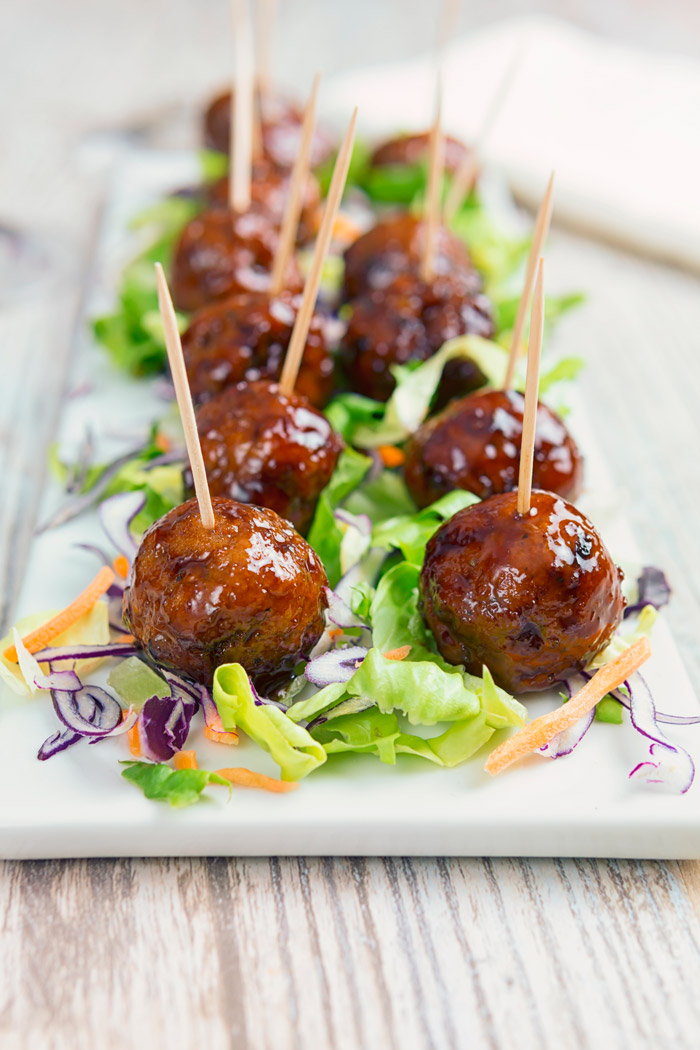 The Ultimate Guide to Meatballs offers a meatball recipe that has perfect consistency, flavor, and versatility.  Tips and tricks for getting great meatballs. How to freeze them for later use. And more. If you want the perfect meatballs, follow these easy step by step instructions in this meatball recipe and make perfect meatballs each and every time.
How Do I Make Meatballs?
Meatballs don't have to be hard to make.  You just need to make sure that your ratios are correct so that your meatball is a good consistency.  And that you size them properly for good, even, cooking. 
In this meatball recipe, ratios have been carefully figured out so that your meatballs will hold shape and a variety of different meat is used so that you get the best flavor out of your meatball.
How To Make Meatballs:
Combine your different types of meat in a large bowl.

Add seasonings, cheese, and eggs.

Gently add bread crumbs into this mixture.

Slowly add milk a 1/2 cup at a time to get the consistency you want. 

Shape into the size you want. Average meatballs are golf ball sized. For large meatballs I suggest 1 3/4 inch diameter, medium 1 1/4 inch diameter, and small of 3/4 inch diameter. 
Large meatballs are great for spaghetti  or Swedish meatball recipes.
Medium sized meatballs are great for subs and sandwiches
Small are perfect for appetizers.

What Makes A Good Meatball Recipe?
I love this meatball recipe because there is so much you can do with it and it offers a great texture and flavor.  If you want an Italian flare, add some Italian seasoning. If you want a meatball for a sub, cook it in a delicious marinara sauce, if you want to use it as an appetizer, freeze it, and later cook it with the sauce of choice. 
Basically these meatballs are a great and versatile option. They can be topped with any variety of sauces, from a sweet and sour or teriyaki to a marinara.
There are a few distinct criteria that make a meatball recipe like this one so good.
Tips for Making Great Meatballs:
Use multiple types of meat for flavor.
Using more than one type of meat in your meatball adds a wealth of flavor to the meatball.  In this recipe I use ground beef, ground pork, and ground veal or sausage. They also all have different fat content, which means you get a variety in flavor, and the juiciness you want. 
This combination of meat sets this meatball apart from the rest.
Use a good combination of spices.
You want to make sure to use some sort of spice or sauce with your meatball to give it a little zip or burst of flavor.  But you want the meatball to work equally well in a tomato based sauce as with a buffalo or other sauce as well. 
In this meatball recipe I used a little bit of salt and pepper, parsley, oregano, and garlic. 
However, one of the things I love about this recipe is the fact that it is a basic meatball recipe, meaning that it can be adjusted and used in several different ways. The salt and pepper, parsley, oregano, and garlic are a great base, and can be easily adjusted for whatever way you intend to use them, whether that is with an asian themed sauce, Italian, or even on their own. 
For example if you want Italian meatballs stick with Italian spices.  If you want want a sweet and sour meatball, trade out Italian spices for a sweet and sour marinade.  
Barbecue meatballs, Swedish meatballs, Teriyaki meatballs are just a handful of the many different types of meatballs that can be made with this recipe.  
The right ratio of binder and meat is very important.
Binders are foods that help bind the other food together, like for example eggs.
If you don't use the right ratio of eggs and meat, then your finished product will suffer. I want a meatball that holds together, but isn't too tough and chewy. And this combo of meat, bread crumbs, and eggs has been tested over and over. Of course, the milk is added to add moisture where needed. So if you find the meat is not as fatty, or you need more liquid to help hold it all together, add another egg or more milk. 
Why Do My Meatballs Fall Apart When Cooking?
There is nothing worse than being excited about making meatballs, putting in the time to make homemade meatballs, and then having them fall apart when cooking.  
2 Reasons Meatballs Fall Apart When Cooking:
Not enough moisture in the meatball structure

The wrong ratio used of filler, binder, and meat
The ratios included in this recipe have worked well for me, time and time again, but again different fat content in meat, different sized eggs, etc. can all lead to a difference in moisture. So adjust accordingly.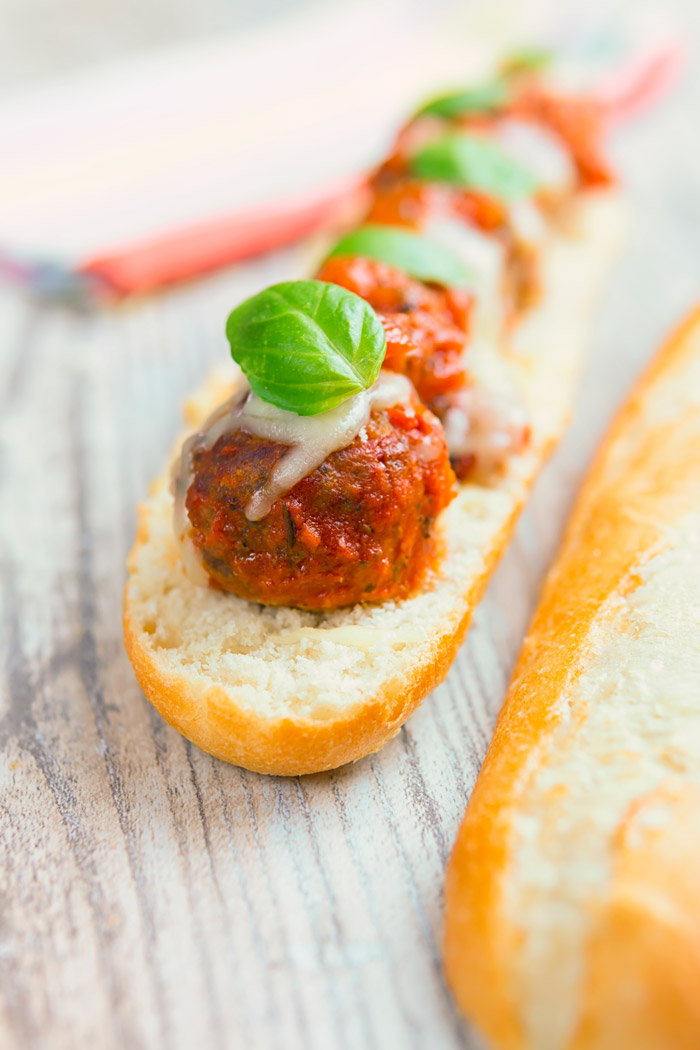 How Do You Make Moist Meatballs?
It is important to have the right ratios and here is a little secret for you, the milk helps with making meatballs moist.
Why Meatballs Don't Fall Apart In This Recipe…
It is so important to make sure when making meatballs that the ratios are accurate.  Otherwise, the meatballs will not hold shape.
I have spent time over and over again testing this recipe to make sure that I would come up with the right ratios so your meatballs won't suffer.
I have already come up with the correct ratios so you don't have to worry.
Note:  Although this meatball recipe already has the correct ratios calculated for you, keep in mind that eggs comes in different sizes, which may slightly affect the consistency.  So with this in mind, look at the mixture itself and make sure it is wet enough for the meatballs to stick, but not so wet that it does not hold shape.
How To Freeze Meatballs?
What is so great about our friend the meatball and about this meatball recipe is that you can eat it whenever.
Make meatballs and eat them for dinner, or make meatballs and save and freeze them for a busy night that you want a meal already prepped for you.
I love making a big batch (double) of these meatballs once a month or so, then freezing them. That way they are ready in the freezer for subs, appetizers, to add to a pot of spaghetti, or even a soup.
I freeze them uncooked.
Shape the meatballs
Set on a lined baking tray
Stick in freeze for 1-2 hours to allow to set
Transfer to a freezer safe bag to store until ready to cook.
If you want to freeze already cooked meatballs all you have to do is put the meatballs in a gallon sized freezer bag, place bag flat and press on the bag to make sure that you squeeze the air out of the bag.  Then close the bag and put it in the freezer.
You can freeze meatballs with or without a sauce.
I always think it is a good idea to label the bag with the date so you know how long you have to use the food.  Typically cooked meatballs can last in the freezer for about 3 to 4 months.
I like not having my meatballs cooked before I freeze them, as this gives me the flexibility to add whatever sauce or seasoning I want.
How To Cook Meatballs?
There are so many ways to cook meatballs.  Fortunately, this recipe offers more than one way to cook these meatballs.
So if you have a personal preference to a certain cooking method, you don't have to go and search for instructions.  Don't worry I've got your back. I've included instructions for different cooking methods for you.
Check out the recipe below and pick the cooking method that speaks to you.
How Do You Make The Best Meatballs Ever?
Make sure meatballs have good consistency—use correct ratios of binder to meat

Use a variety of meat to add flavor

Use a good combination of spices or a good marinade
I am so excited about this meatball recipe.  I have taken into account all of these above mentioned things to make this a fantastic meatball dish.
Plus, I love the versatility of this recipe, allowing you as the chef to add or substitute spices or sauces so that this meatball recipe can be used for really any meatball dish.

How To Use Meatballs?
I love meatballs and one thing that I love about this meatball recipe is that it is so adaptable.
Given that this recipe is a basic meatball recipe it can be easily adjusted so that the meatball can be used in a variety of capacities. I always suggest when mixing them up to fry a little mini meatball up and taste it to make sure you like the spices and the flavor profile, then adjust as needed. 
Ways to Use Meatballs:
The possibilities are endless with this meatball recipe.  You can use the meatballs in a variety of dishes and accompany the meatballs with a variety of marinades, sauces, or spices.
Meatballs, What A Great Choice!
Try this basic meatball recipe tonight.  The Ultimate Guide To Meatballs won't let you down.  You will be so happy with the finished product that you will wonder why meatballs ever had to be so hard to make in the first place.
Also, if you are looking for a fantastic way to end this fantastic meal,  how about a sweet and delicious dessert?
Try Cookies and Cream Caramel Layer Bars or Coconut Cream Pie.  Either desserts make a great finish to any meal.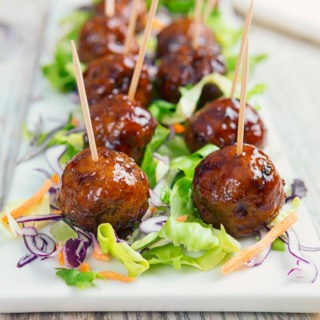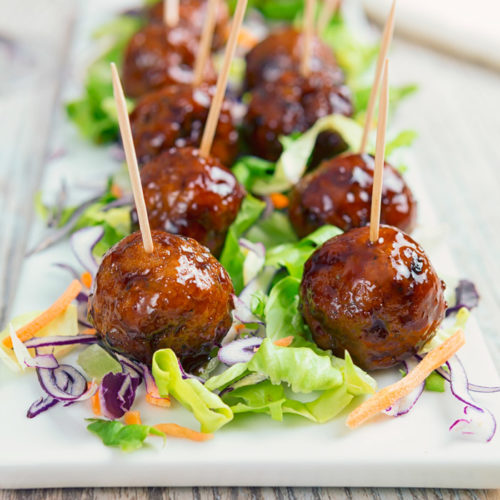 Meatballs
These are the ultimate meatballs, flavorful and delicious, and versatile. You can use these meatballs in soups, casseroles, subs, spaghetti, and more. If you need meatballs, these are the meatballs you need!
Print
Pin
Rate
Ingredients
1

pound

ground beef

1/2

pound

ground veal

sausage if you can't find veal

1/2

pound

ground pork

2

cloves

garlic

minced

2

eggs

1

cup

Romano cheese

freshly grated , or use Parmesan

1 1/2

tablespoons

Italian flat leaf parsley

chopped

1

Tbs

basil

chopped, fresh, or use ½ Tbs dried basil

½

Tbs

dried oregano

salt and ground black pepper

to taste

2

cups

Italian bread crumbs

1

cup

milk
Instructions
Combine beef, veal, and pork in a large bowl. Add garlic, eggs, cheese, parsley, seasonings, and salt and pepper.

Gently add bread crumbs into meat mixture and combine.

Slowly add the milk 1/2 cup at a time. The mixture should be very moist but still hold its shape if rolled into meatballs. (I usually use about 1 cup of milk).

Shape into meatballs the size of a golf ball.
Par Bake for Later Use:
Place meatballs on a cookie sheet

Bake in preheated oven at 325 degrees for 10 minutes.

Cool to room temperature, then freeze on the tray for an hour or so.

Then pop off the tray and add to a freezer bag.

When ready to cook: Add to a sauce and simmer, or cook in a glass casserole dish until medium-well on the inside, 15-20 minutes at 350.
Bake:
Preheat oven to 350 degrees.

Line a baking sheet with parchment paper

Place meatballs on baking sheet and cook at 350 degrees for 35 minutes.
Crock Pot:
Add to crock pot with sauce and cook for 4-8 hours.
Notes
Tip: Fry a tiny meatball to taste for seasoning before cooking the whole batch. Taste, and adjust the cheese, salt, garlic, etc as desired.
Nutrition
Calories:
459
kcal
|
Carbohydrates:
23
g
|
Protein:
30
g
|
Fat:
26
g
|
Saturated Fat:
10
g
|
Cholesterol:
141
mg
|
Sodium:
657
mg
|
Potassium:
459
mg
|
Fiber:
1
g
|
Sugar:
3
g
|
Vitamin A:
300
IU
|
Vitamin C:
2.2
mg
|
Calcium:
253
mg
|
Iron:
3.5
mg
Our recipe card software calculates these nutrition facts based on averages for the above ingredients, different brands, and quality of produce/meats may have different nutritional information, always calculate your own based on the specific products you use in order to achieve accurate macros for this recipe.
Want to use this recipe in a meal plan?
Try PrePear, my FREE Meal Planning App that allows you to save your recipes, plan meals, shop for groceries, and cook simply in one place. Join Here!
Pin to your cooking board on Pinterest: