10 Must Do's in Casper, Wyoming
Casper Wyoming offers something for every traveler, from the outdoor enthusiast to the foodie, and even the shopaholic. This darling town is dripping with western charm, but offers modern flare, and a genuine and caring people. 
When visiting, be sure to check some of these must do activities off your list! 

Start your day off with eggs benedict from Eggingtons
With breakfast being dubbed the most important meal of the day, it would be a shame not to make it a great one. Eggingtons is the place to go.
It is located in the heart of downtown Casper, on 2nd street.
There may be a line to be seated, but the homestyle food, and friendly wait staff are worth the wait. With a menu full of sweet and savory  favorites, comfort classics, and indulgent dishes, Eggingtons is a must stop for breakfast. I recommend the Berry French Toast and the Eggs Benedict.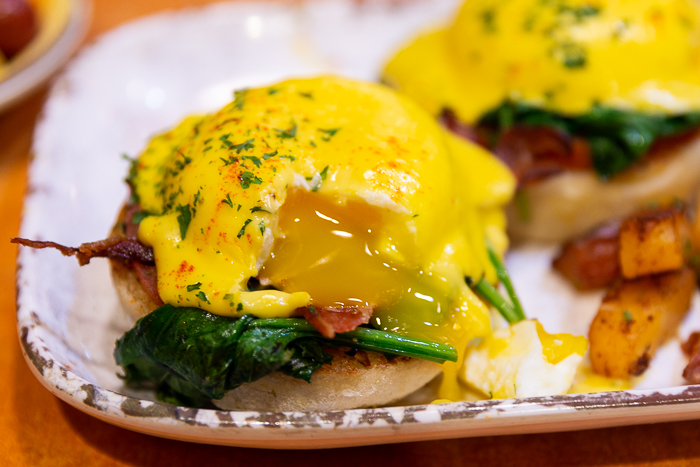 Check out the boot collection at Lou Tauberts Ranch Outfitters
Whether or not you enjoy shopping, you won't want to miss the impressive boot collection at Lou Tauberts.
This family run establishment has over 9 floors of inventory, and over 10,000 cowboy boots in stock. It is no wonder it was named one of the top western wear outfitters in the nation.
It is the perfect place to window shop, or pick up a fun souvenir.
Beyond the western wear, Lou Tauberts offers local made items, Wyoming inspired food gifts, a nice collection of souvenirs, and more. It is on the same street as Eggingtons, so pop over after breakfast for a look.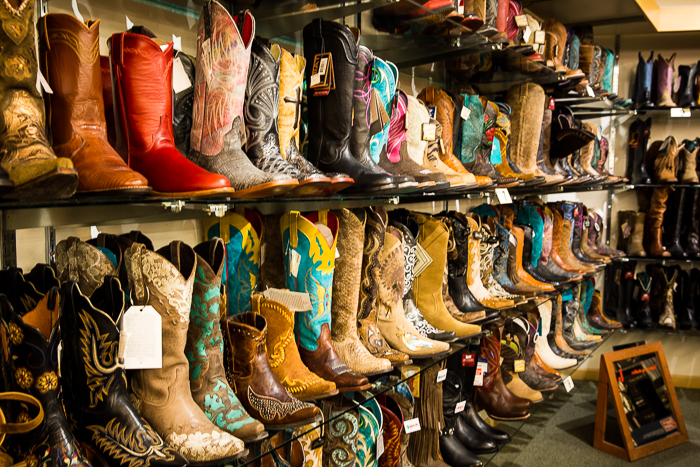 Eat a mouthwatering burger at Branding Iron
If you only eat one meal in Casper, make it a burger from Branding Iron.
The atmosphere is hip and fun, but the burgers are second to none. I asked the server for a suggestion, and she recommended the Kona.
It was sweet and savory with a great beef patty doused in teriyaki sauce, topped with cream cheese (a surprise I loved), grilled pineapple, and a jalapeno cole slaw, all on a jalapeno bun. Don't let the jalapeno defer you. It was not too spicy, and added just the right amount of flavor. And pair it with the sweet potato fries. They are waffle fries that are sprinkled in cinnamon and sugar. Delicious!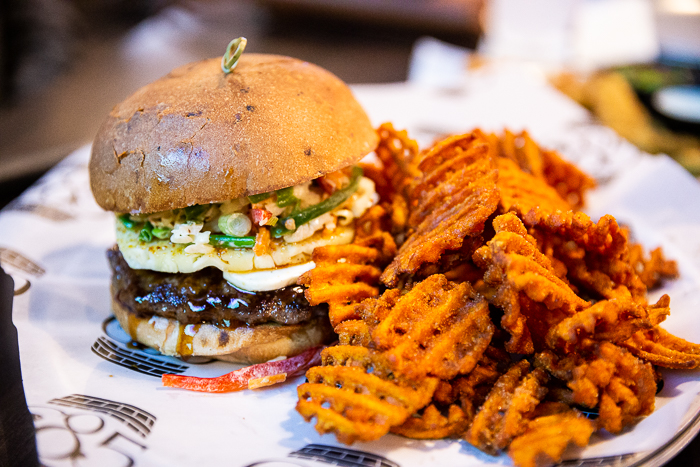 See some local modern artists at the Nicolaysen Art Museum
The "Nic" is a fun art museum with some great local history.
Be sure to check out the clock in the front window. It was built in 1885, and is hand wound each day! And if you happen to have children in tow, the Discovery Center is the perfect place to let their creativity run wild.
And be sure to pop into the gift shop after perusing the art to pick up some local handmade crafts and goods! 
Have a leisurely lunch at Racca's Pizza
Racca, a gem in Casper, offers Naples style pizza cooked in a wood fired oven.
They use hickory wood for a lovely flavor and their pizza ovens get to 800-900 degrees.  The pizza is fun, with great combinations and comes in a thin crust style that is airy, flavorful, and meant to be folded over and enjoyed Napli style.
One ordering suggestion: Add a house salad, it is perfectly dressed, and lovely greens.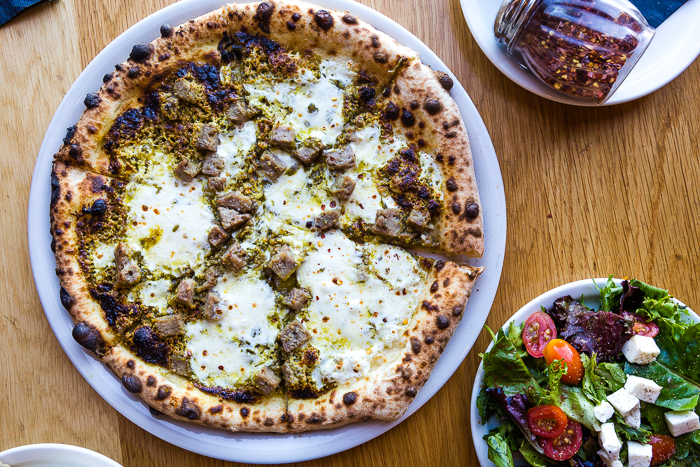 Have a pre-dinner cocktail at Backwards Distillery
This local brewery and distillery is a family run company with really fun cocktails.
The menu is designed to get more creative with bolder combinations as you progress through the menu.
The cocktails are garnished beautifully, and the mixologists on staff are friendly and really know their stuff.
Menu Suggestion: Big Top-This is their signature cocktail and is a nice combination of Vodka, grapefruit juice, lime juice, tarragon, and bitters!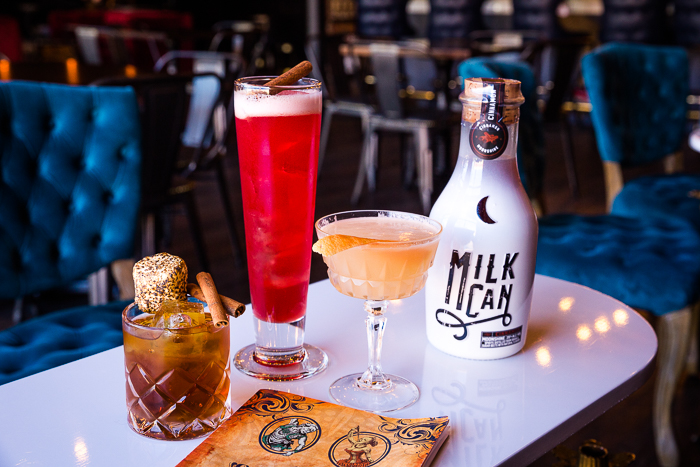 Indulge your sweet tooth at Donells Candies
This lovely candy shop has lots of amazing things to tempt your sweet tooth, from gourmet popcorn, to handmade chocolates.
And they have ice cream too!
Depending on the time of day you get there, you might even be able to see them making some of their fine treats!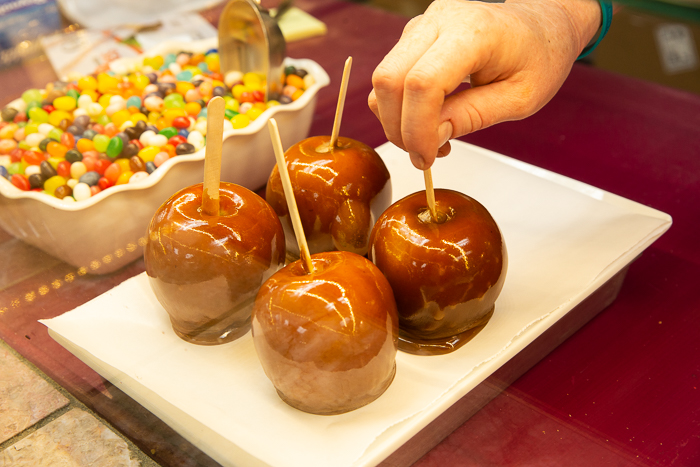 Have appetizers and play some games at Gaslight Social
If you are looking for a relaxing environment with lots of fun, great food, and a bar to rival the best bars, Gaslight is for you!
The front hosts a restaurant and bar, with pool tables and a few other activities, but if you go to the back you will find an arcade lover's dream with games the whole family will enjoy. 
Menu Suggestion: The Nachos!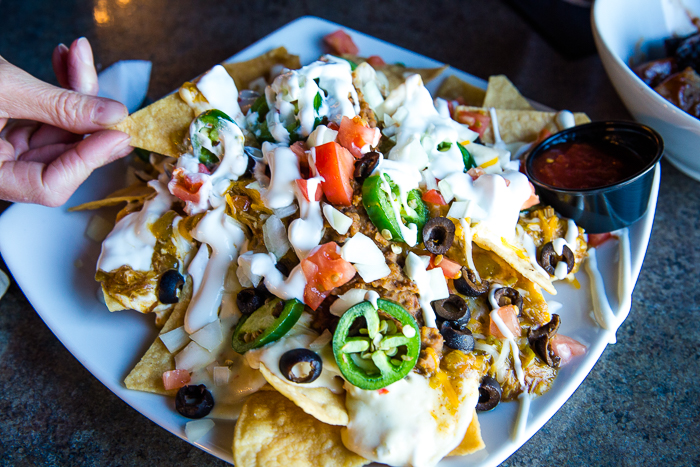 Take in the scenery at Garden Creek Falls on Casper Mountain
Want to connect with nature?
Rotary Park is just the place to do this. Just a few miles South of Casper at the base of Casper Mountain, this lovely park has something for everyone, and every level of fitness.
You can walk up the lovely Bridle Trail to Garden Creek Falls, rest on one of the benches and enjoy the beauty. Or go for a hike on one of the many hiking trails in the area.
Bring a camera, as you are sure to see some wildlife and plenty of beautiful scenery that defines "eye-candy".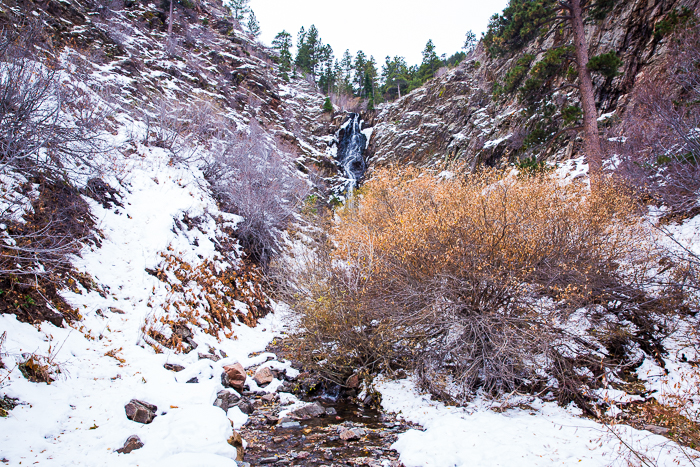 Rest, relax, and rejuvenate at Sunburst Lodge
After a fun day in Casper, exploring, shopping, and dining, relax in the lovely indoor hot tub, or take in the views from the Tower at Sunburst Lodge.
This lodge offers breathtaking views, cozy rooms, heated floors, roaring fires, and more. If you are traveling with family, be sure to check out the rooms featuring double bunk beds. Or get cozy for a weekend away with your sweetheart in a King sized sleep number bed!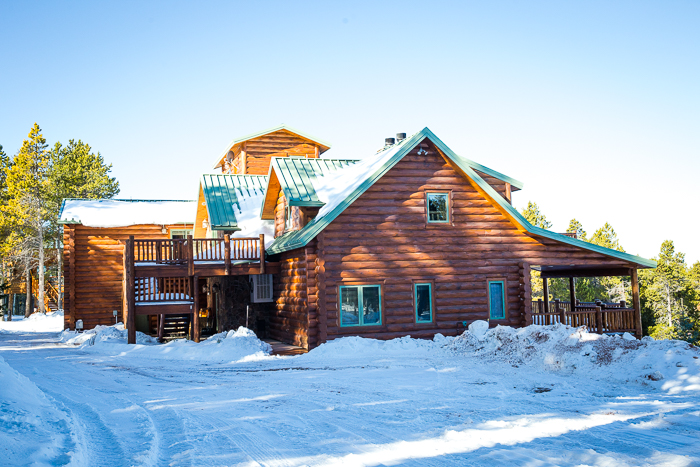 Other Places To Travel: