Milk Chocolate Boo Bark with a Free Printable Gift Card!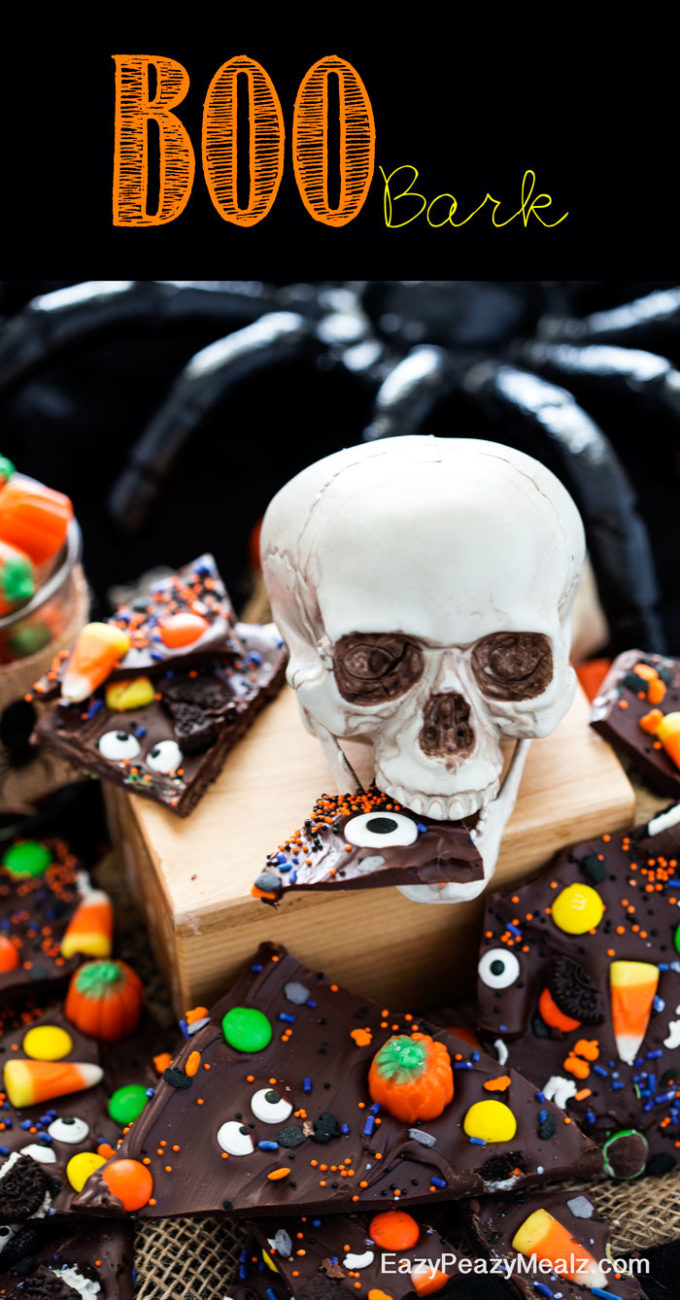 Okay, I know I shared this totally cute Orange Boo Bark less than a month ago. But you guys, Boo Bark!! I mean, it is just too cute not to share right? Well, did you guys know I am a contributor for Real Housemoms?
They have a fantastic site, and I share one recipe there each month. This month I am sharing a milk chocolate version of Boo bark. You can find the recipe here. And get a FREE printable gift card for sharing your Boo Bark right here on EZPZ!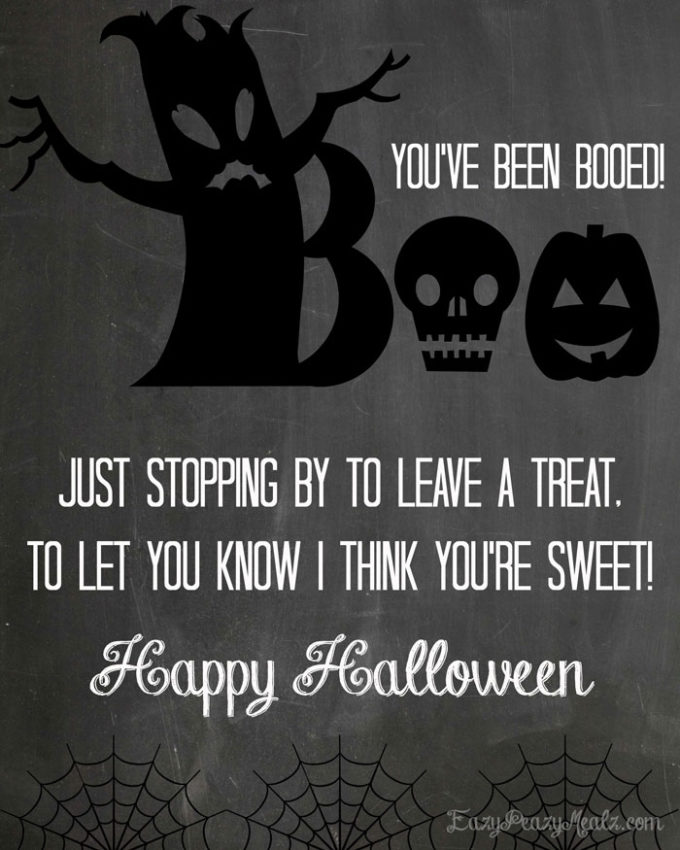 Isn't this fun? I mean you can whip up a batch with very simple ingredients, bag it, and deliver it with this fun printable. I had it printed in 4×6 photos at Sam's Club, and it was super cheap, and made a fun gift for neighbors and family!
One of my favorite parts of Boo bark is just putting whatever you have on hand into it.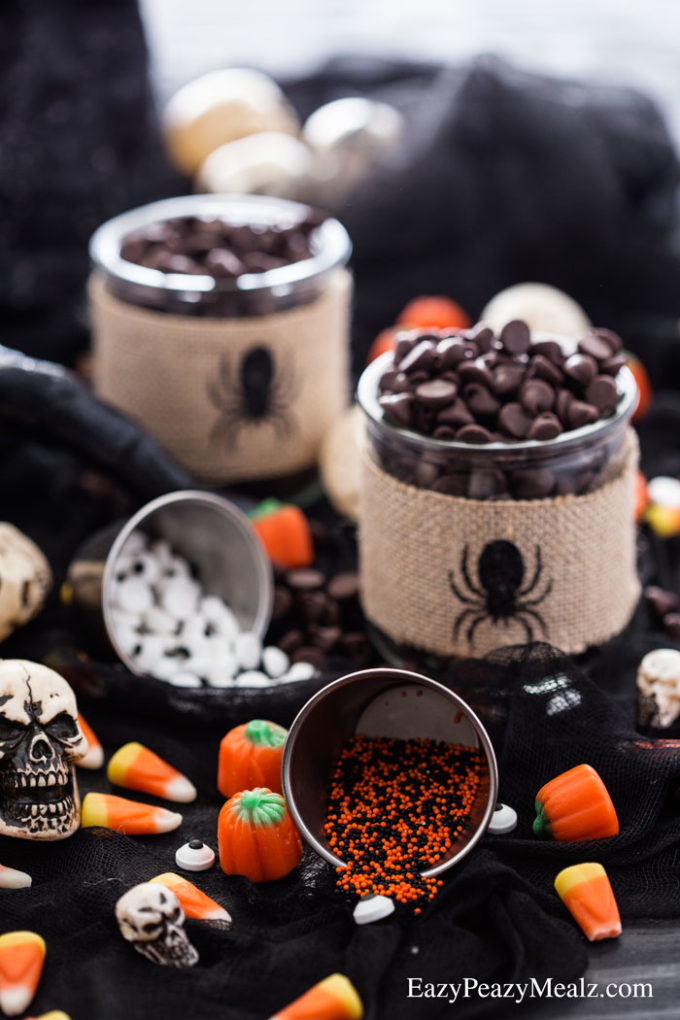 It is also an excellent activity to do with kids.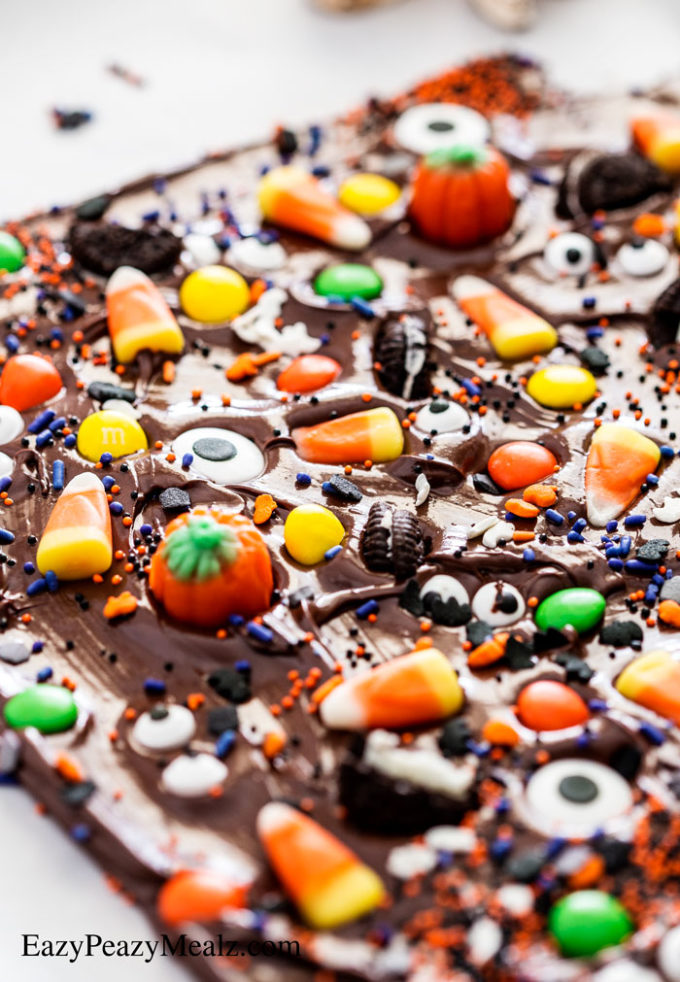 They love putting the goodies on the melted chocolate!
Head over to Real Housemoms and get the recipe, and print your cards here!
Happy Halloween!