This Orange Chicken is easy to make, has a freezer friendly version making it a quick option for busy nights, and is a family favorite for good reason!  Better than take out any day!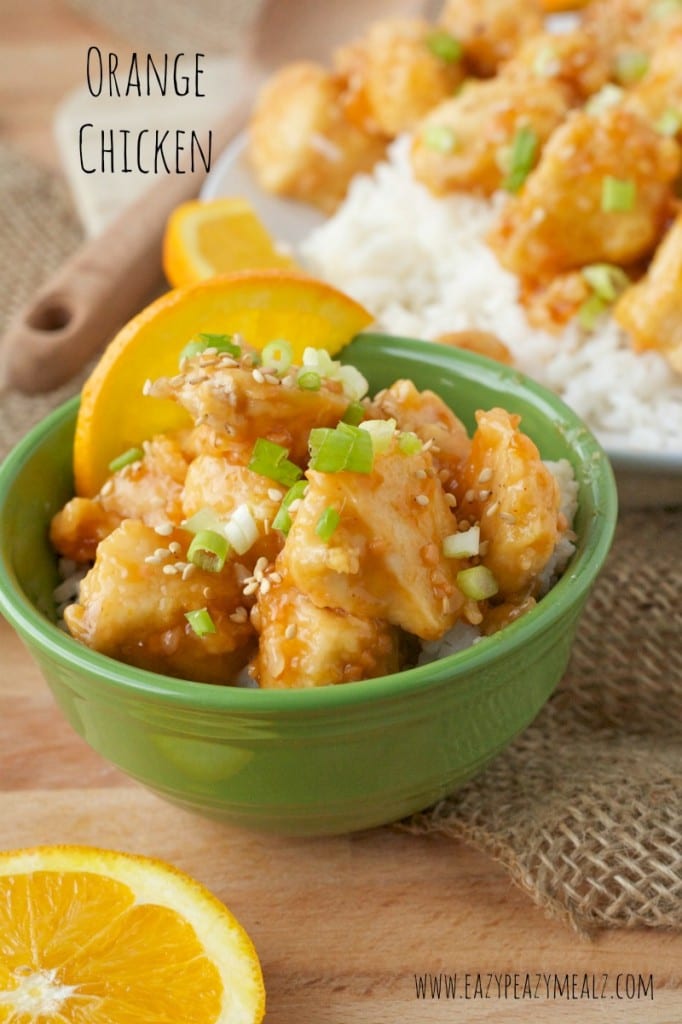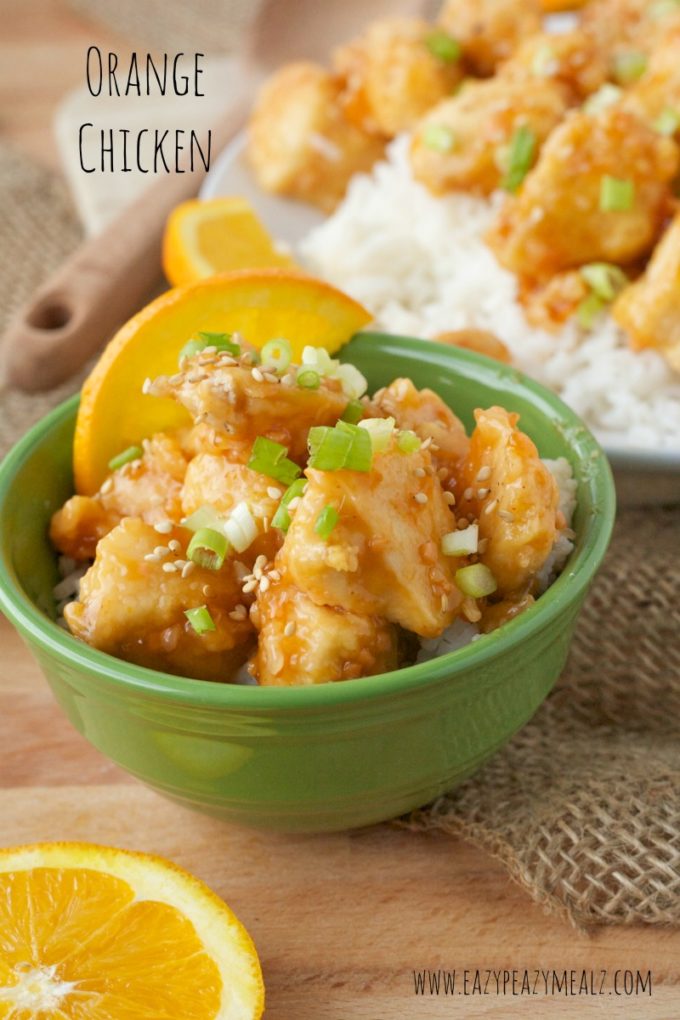 If you like orange chicken, check out my Orange Chicken recipe. My whole family loves it. I find that it is a fast dinner, and even my children enjoy it. I used to buy the orange chicken sauce that was the Panda Express brand because we liked orange chicken so much. But it was full of things like preservatives, and was a bit costly, so I figured it was time to make my own. I did my research, and tried tons of different recipes.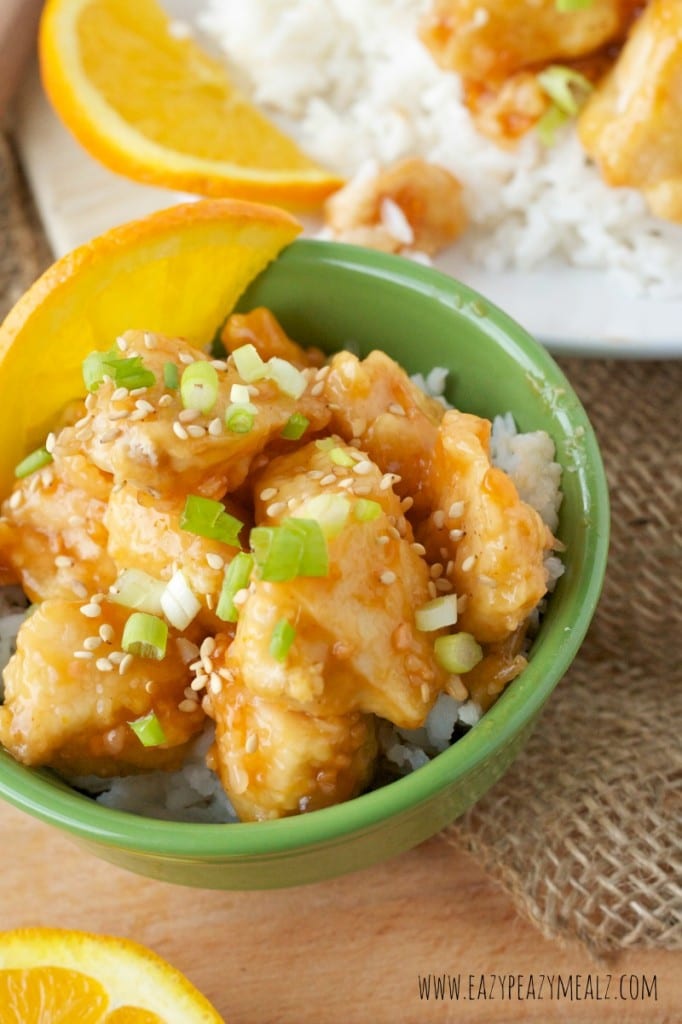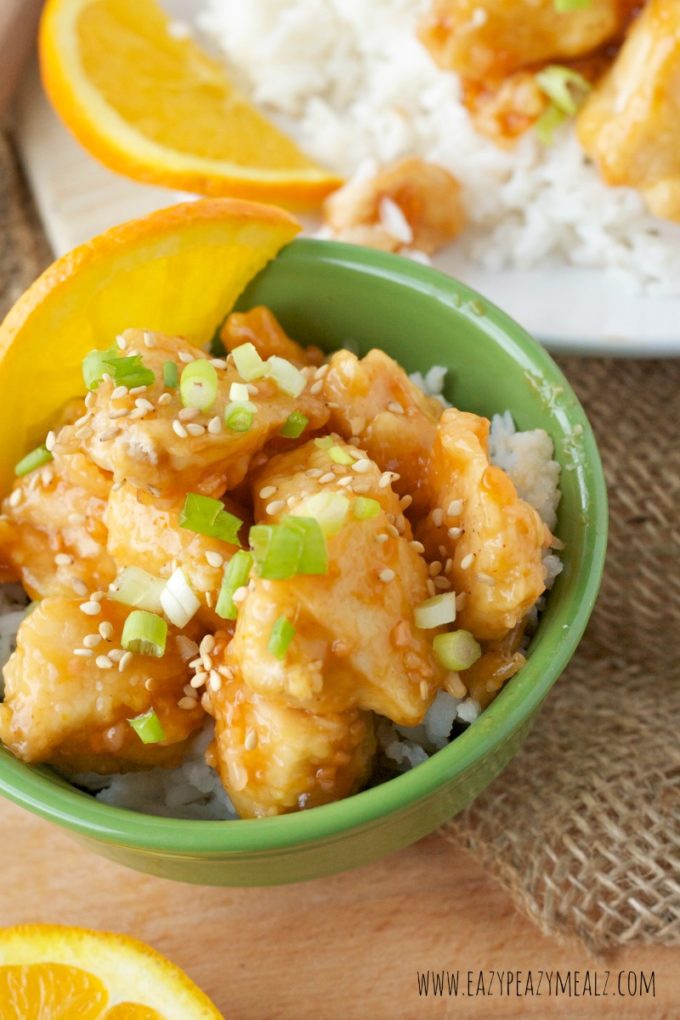 We tried a crock pot version, a semi-homemade, and more. However, they never seemed to work for everyone in the whole family. And so I took what we liked from each recipe and kind of mish-mashed it all together to make my own Orange Chicken. And this one is a winner. I make it as a freezer meal, and keep it stocked, and it is my go-to meal when I am not sure what to make.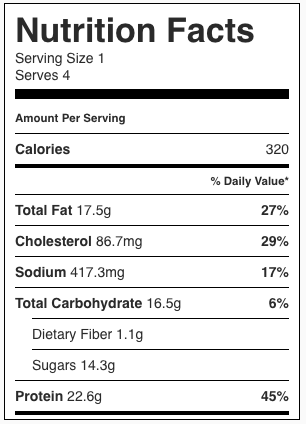 For this Orange Chicken, make sure you use rice wine, not rice vinegar. You can find it at any oriental type market. If you can't find it, leave it out, the recipe works without it.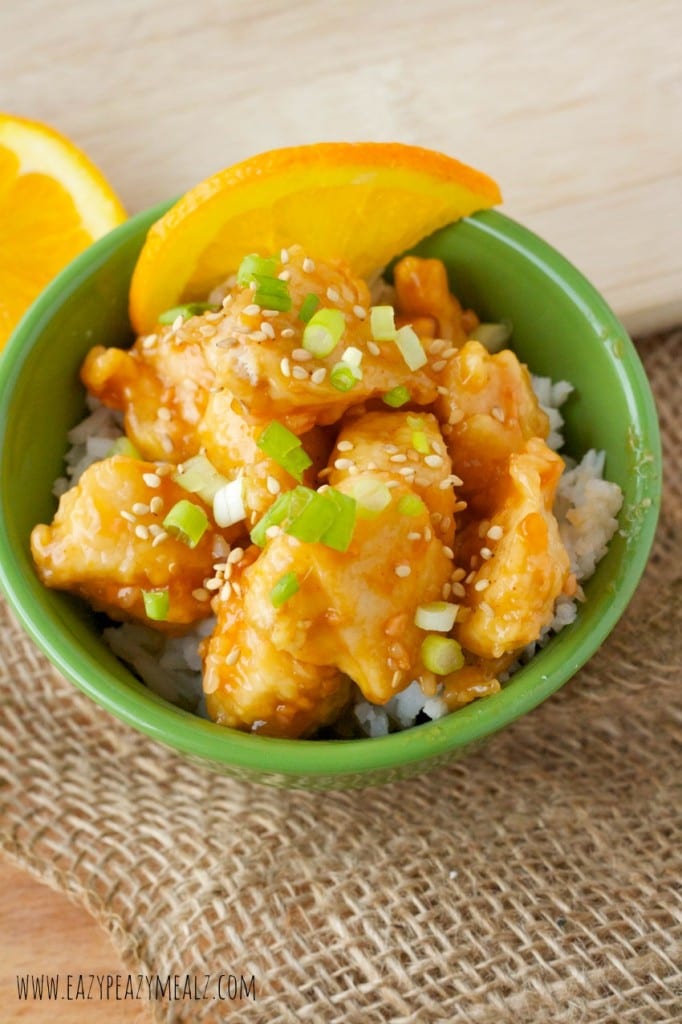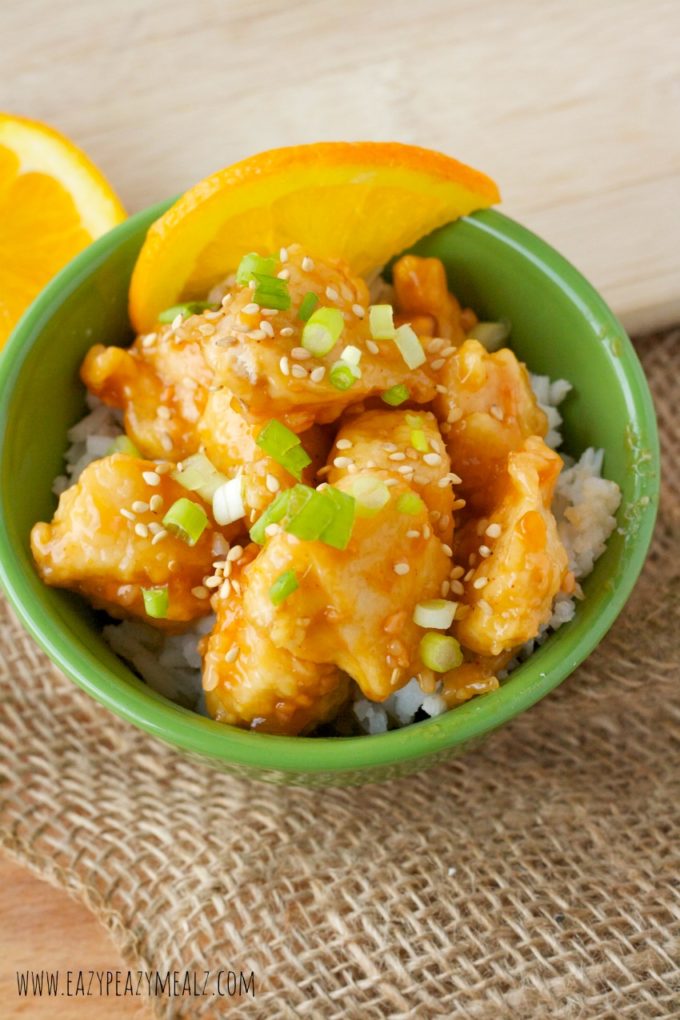 If you are going to make Orange Chicken as a
meal, then create three basic bags, one with the stir fry stuff (green onion, rice wine, garlic, and red chilli pepper flakes); the second with the sauce ingredients; the last with the chicken all cut up. This makes it really fast and easy to make a yummy dinner, and it is already prepped, so it takes about 10 minutes to make, and no mess.
Enjoy!
Another orange chicken we like that is a little lighter version is this: Kickin' Orange Chicken that uses Sunkist TEN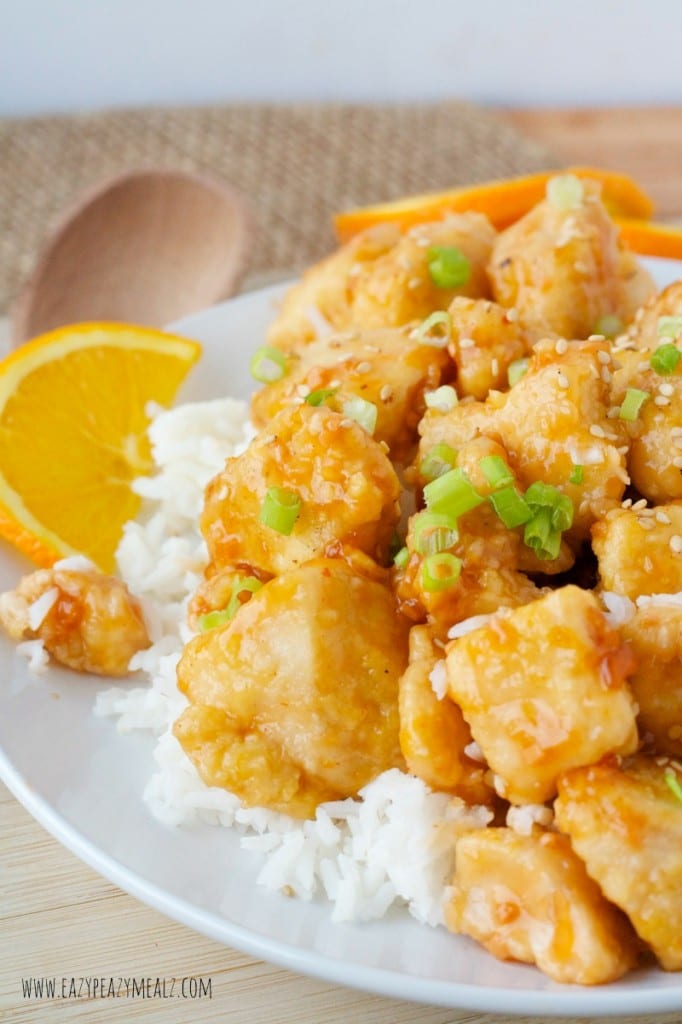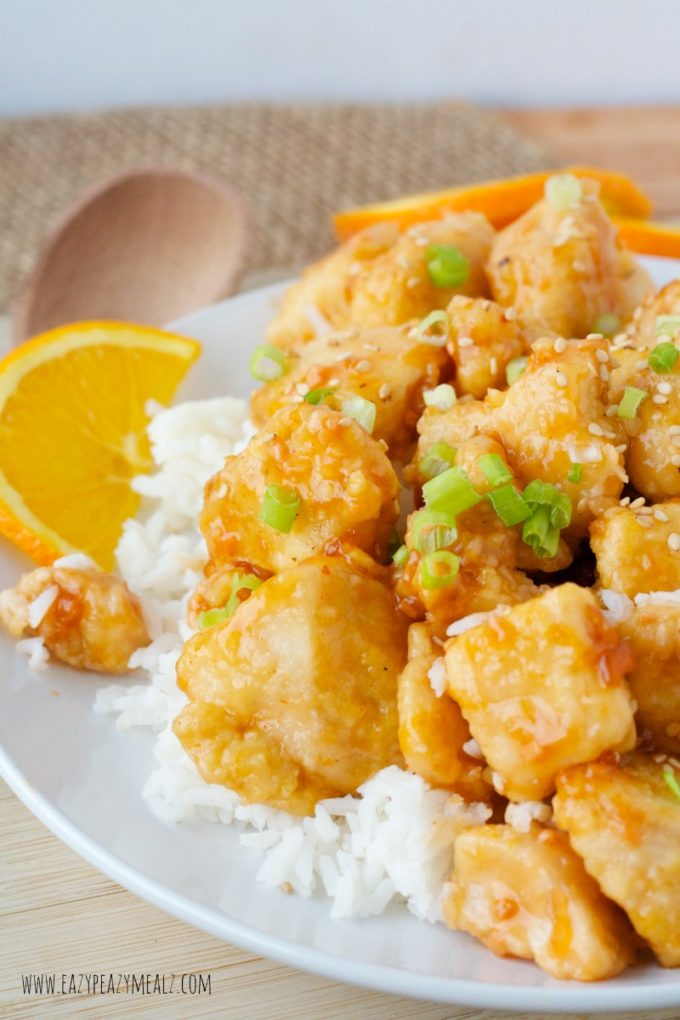 We also love Lemon Chicken like this really simple Lemon Chicken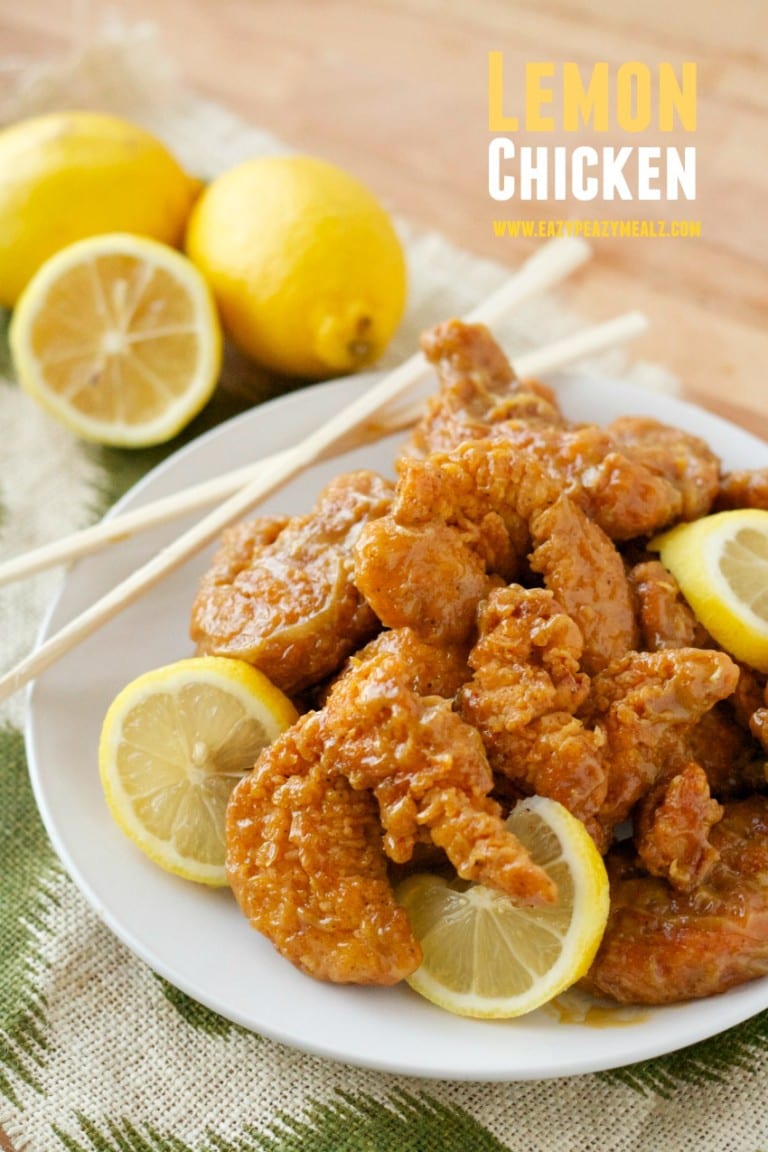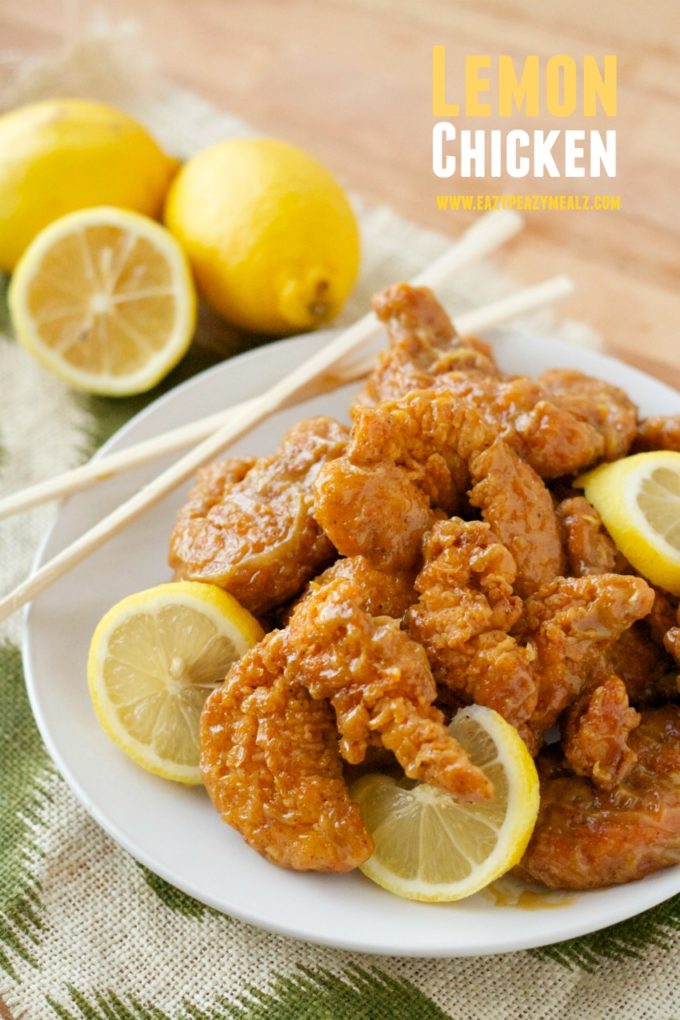 Or this one, which is one of the most popular recipes on my site: Asian Lemon Chicken