The Ultimate Easy BBQ Baked Beans: These easy baked beans are so flavorful and delicious, not to mention easy to make. They are the ultimate side dish, and an excellent addition to summer barbecues and parties. These BBQ baked beans are a family favorite.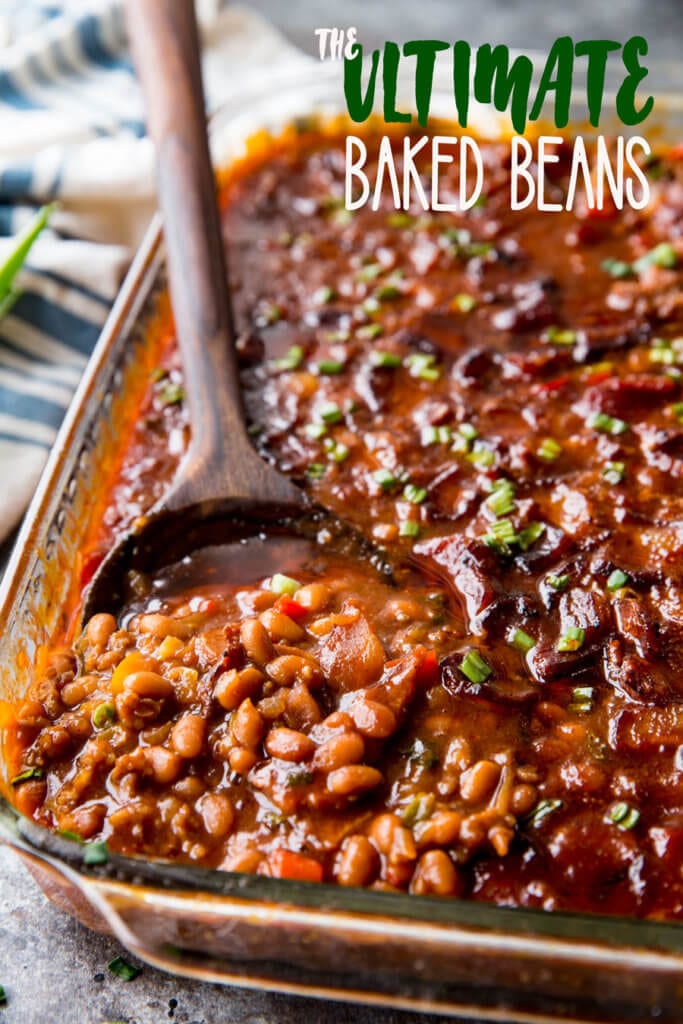 The first time I decided to make The Ultimate Easy BBQ Baked Beans I realized that everyone on the planet claims that theirs are the best. Some people mix in various mustards, or liquors, or molasses, or brown sugar, or both. Southern Baked Beans, BBQ Baked Beans, Easy Baked Beans. Basically there are a ton of variations, from baked beans with bacon, to baked beans with sausage, to baked beans with salt pork or short ribs. And they all claim to be the best. And chances are, they are all pretty good.
So I knew I had to make my own and experiment to find the "ultimate" recipe. The recipe that offers the perfect combination of sweet, tangy, and hearty, with some salty bacon, or some flavorful sausage. Basically I took all the best parts of the other "WORLD'S BEST BAKED BEANS" and made the ultimate recipe. One that always has my family licking the container clean, and my friends begging for more.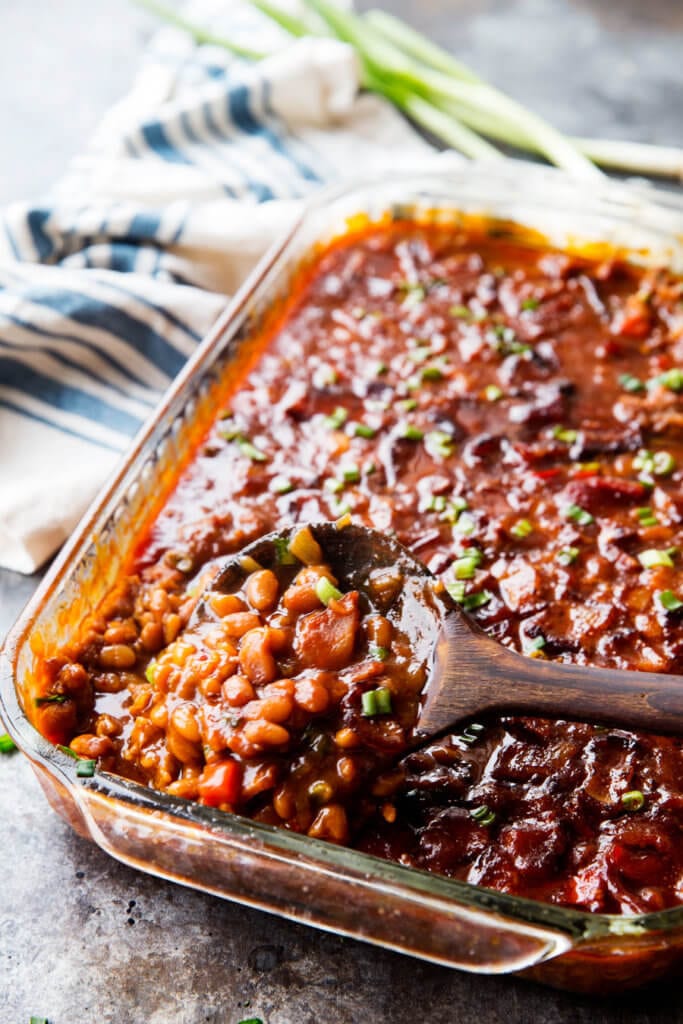 Not only are theseThe Ultimate Easy BBQ Baked Beans  actually baked, but they also combine sweetness, heat, vinegar, and many other delightful flavors that all combine to make something truly magical.
My husband mentioned he wants these to make an appearance at every BBQ we throw over the summer. Pretty sure he would have eaten the whole pan himself if I would have let him. But of course, I wanted some of them too!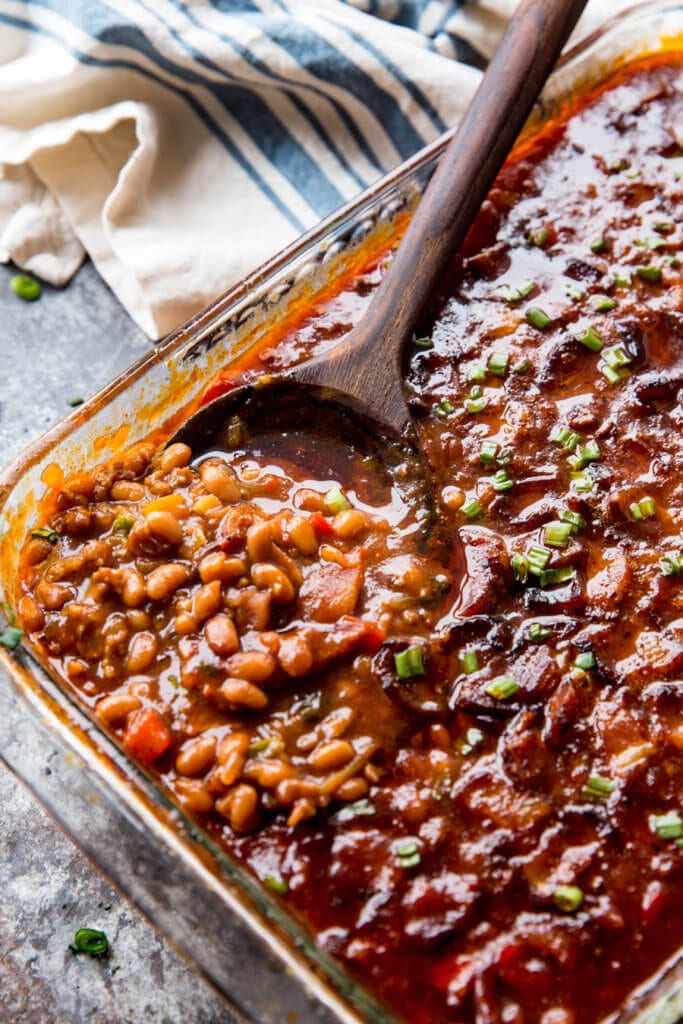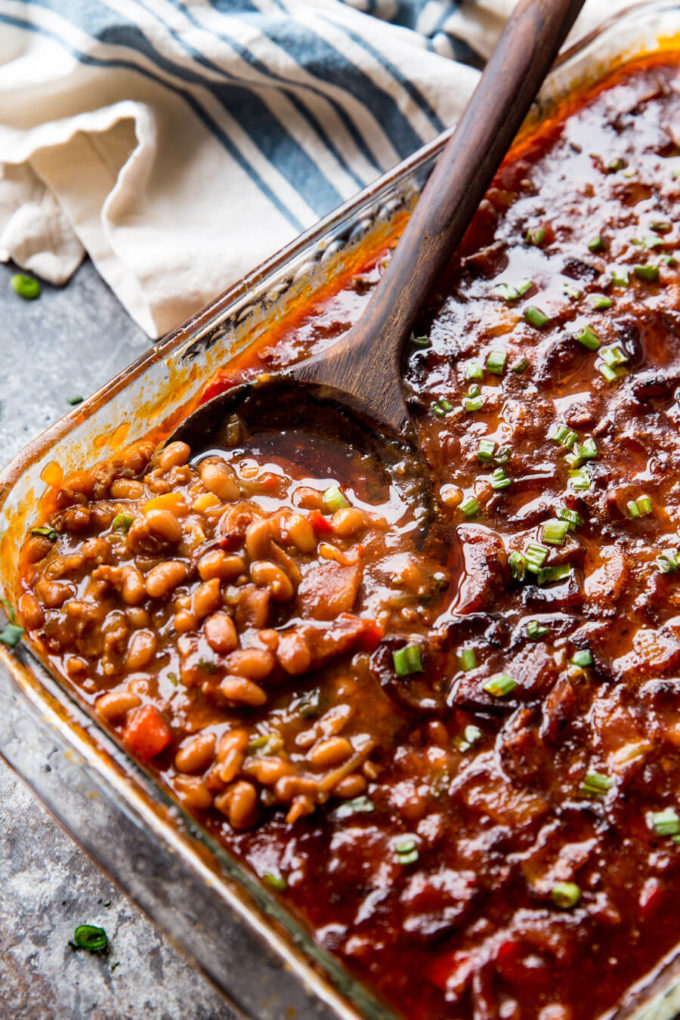 BBQ Baked Beans Tips
Simmer and Bake: To getThe Ultimate Easy BBQ Baked Beans , you need to first simmer all the ingredients in a
letting flavors meld and combine, then bake to finish them off. Trust the process. They are going to smell amazing, and you are going to think you can skip the baking and just eat them out of the pot. But baking your baked beans adds a little something extra, so don't skip it!
Start with great beans: I use Bush's Baked Beans because the better ingredients you start with, the better the finished product will be. So use the best bacon you can get your hands on, the best sausage, the best onions, and of course the best beans!
Garnish: It is amazing what a little bit of freshness, like green onion, can do to lift the flavors. They are rich, heavy, and ultimately delicious baked beans, but adding a little garnish gives them a little light refreshing burst!
Rachael Yerkes
The Ultimate Easy BBQ Baked Beans
10 minPrep Time
1 hr, 15 Cook Time
1 hr, 25 Total Time
Ingredients
1 Tbs olive oil
1 small yellow onion, finely chopped
1 pound hot Italian sausage
1 red bell pepper, cored, seeded, and finely chopped
1 yellow bell pepper, cored, seeded, and finely chopped
1 can pork and beans (16 ounces)
1 can Bush's Original Baked Beans (24 ounces)
1 cup barbecue sauce
½ cup ketchup
1 Tbs whole grain or dijon mustard
2 Tbs spicy brown mustard
2 Tbs Worcestershire sauce
1 Tbs soy sauce
1 tsp chili powder
2 Tbs molasses
4 Tbs brown sugar
8 slices bacon, cooked until crispy
Instructions
Preheat the oven to 350 degrees and spray a 9x13 baking dish with cooking spray.
In a large heavy bottom Dutch Oven add 1 Tbs olive oil, and the onions, after 3-5 minutes add in Italian sausage.
Brown the Italian sausage, and when half done, add in the bell peppers.
Cook until sausage is fully browned, and veggies are soft.
Drain meat mixture.
Add the beans, barbecue sauce, ketchup, mustard, other mustard, Worcestershire sauce, soy sauce, chili powder, molasses and brown sugar to the sausage and onions and peppers.
Simmer mixture for 5 minutes.
Pour mixture into a baking dish.
Cook bacon until nice and crispy.
Sprinkle the bacon pieces over the top of the bean mixture.
Cover and cook for 40-45 minutes.
After 45 minutes, remove the foil and continue to bake for an additional 10 minutes.
Let sit for a few minutes, and then serve.
7.6.4
937
https://www.eazypeazymealz.com/ultimate-easy-bbq-baked-beans/
Other great sides for BBQ's:
Pin to your SIDES board on Pinterest: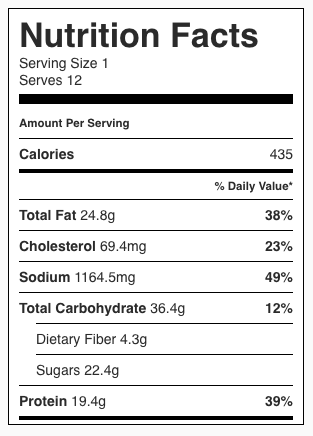 Get EZPZ Updates In Your Inbox!